Sustainable Commercial Architecture: Redefining the Workspace with Opening Glass Walls
By NanaWall Systems, April 26, 2023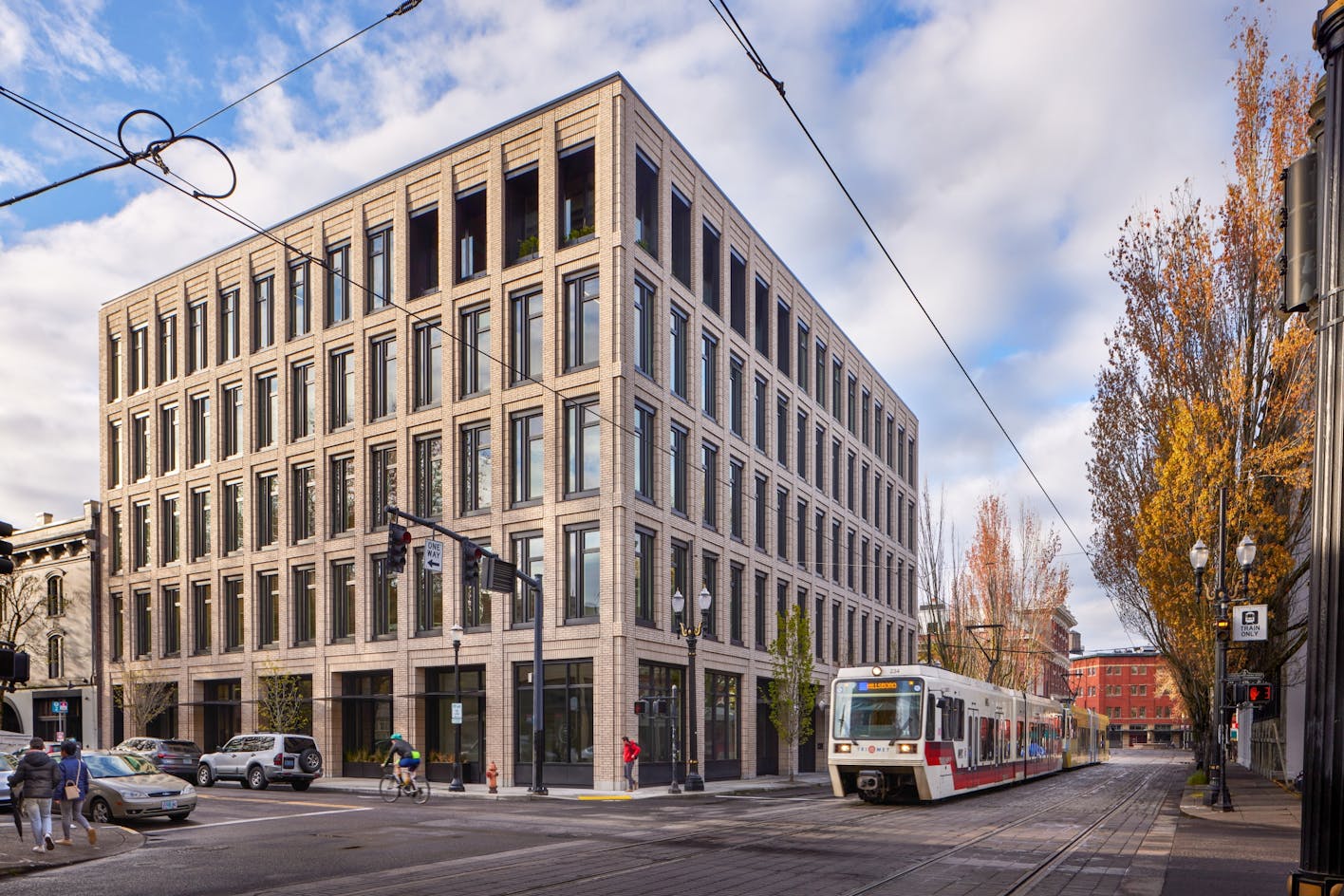 In today's world, sustainability is becoming increasingly important for architects and developers alike. As the demand for eco-friendly structures continues to grow, finding innovative solutions to meet the needs of occupants while supporting the planet is paramount. One of the most exciting innovations in sustainable architecture is the use of energy-efficient opening glass walls. These glass systems are designed to create a seamless connection between indoor and outdoor spaces while also providing a range of environmental benefits.
The First Developer-Driven Certified Living Building Built with Opening Glass Walls
The Living Building Challenge (LBC) is a certification program defining the most advanced measure of sustainability. Living Buildings are regenerative buildings that connect occupants to light, air, food, nature, and community. They are buildings that are self-sufficient and remain within the resource limits of their site. The PAE Living Building in Portland, Oregon designed by ZGF Architecture is a prime example of sustainable architecture that has achieved LBC certification by implementing innovative designs, technologies, and sustainable practices. One essential aspect of this sustainable design is its use of performance-rated opening glass walls. The concept of Living Buildings is revered as the new "ideal" for design and construction as it creates a positive impact on the human and natural systems that interact with this building type.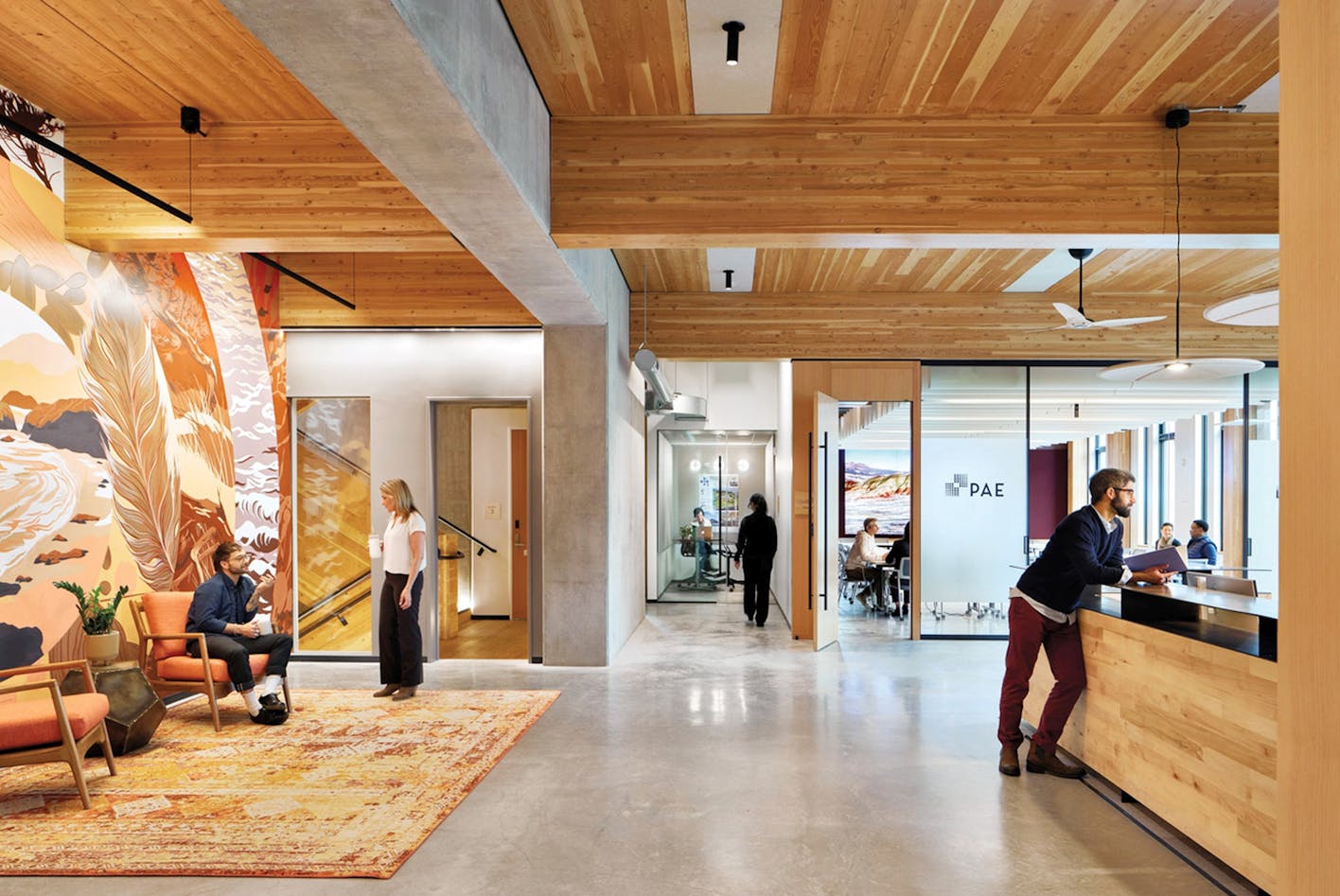 Sustainable Solutions for Commercial Architecture with Opening Glass Walls
Incorporating opening glass walls in commercial architecture is an effective way for architects and developers to support sustainability goals while promoting occupant health and well-being. The use of performance glass wall systems leads to significant energy savings and a smaller carbon footprint. PAE Consulting Engineers noted, "the building's five [NanaWall] operable glass walls, provide 70% of the fifth floor's ventilation and cooling as well as providing 80% energy savings." The use of performance glass wall systems like this building leads to significant energy savings and a smaller carbon footprint.
With the PAE Living Building as an example, folding glass walls are an ideal solution for sustainable commercial architecture. Architects and developers rely on innovative solutions that can meet the severe demands of mid- and high-rise applications while reducing reliance on energy-intensive air conditioning systems. Additionally, performance glass systems are environmentally friendly, using water-based finishes and coatings and recyclable materials, supporting energy efficiency and sustainability goals.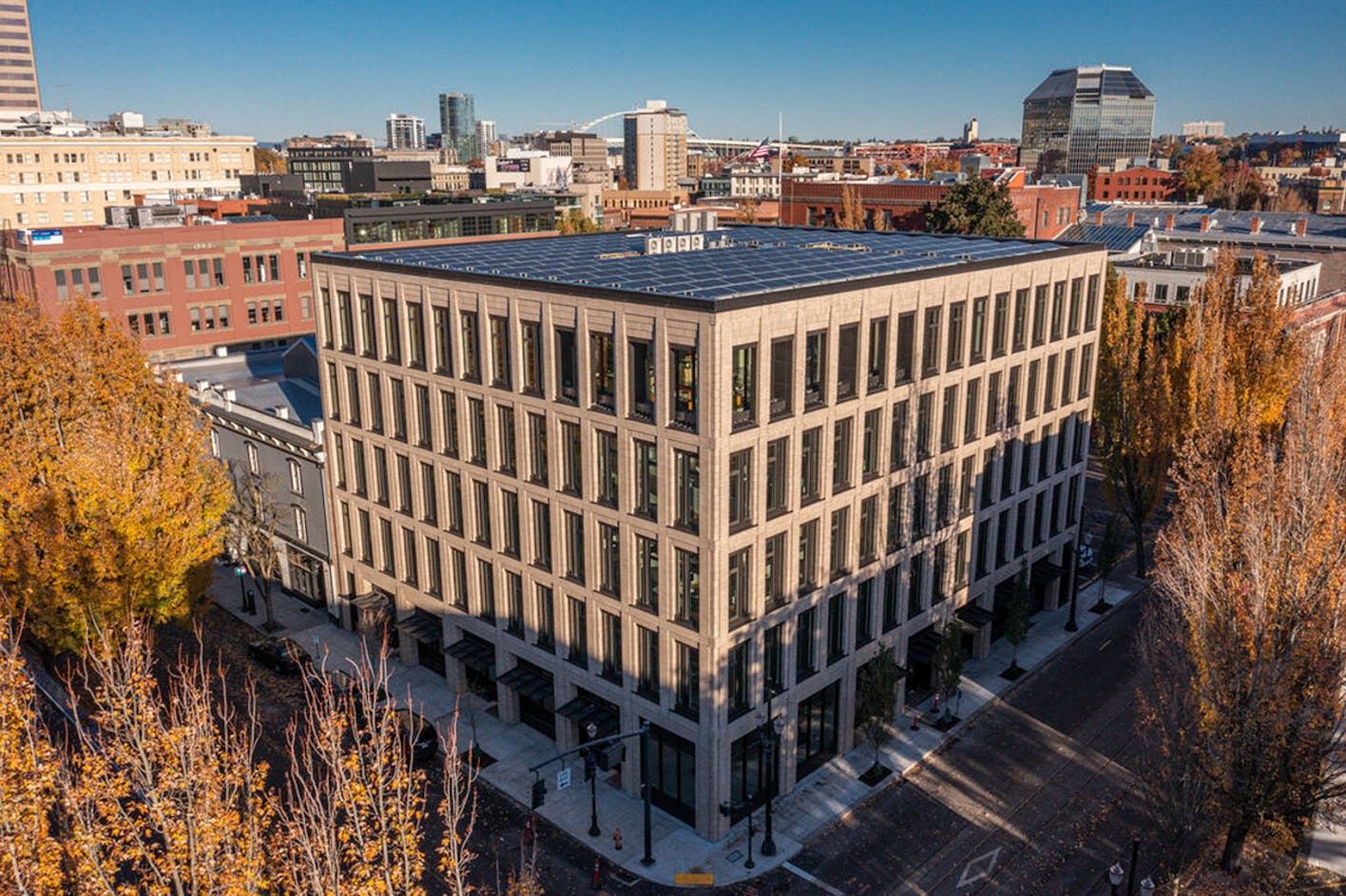 How To Design for a Healthier Future: Building Sustainable Workplaces
By using eco-friendly materials, on-site water treatment, and renewable energy sources, the PAE building has achieved LBC certification, one of the world's most rigorous sustainability certifications by producing 110% of its energy needs on-site. One critical aspect of creating a sustainable workplace vision is maximizing natural daylight and outdoor views. This building exemplifies this by incorporating expansive opening glass walls and fenestration on every floor thus reducing reliance on artificial lighting and improving energy efficiency overall. Studies have shown that exposure to natural light and open views can improve productivity, reduce stress, and enhance overall well-being.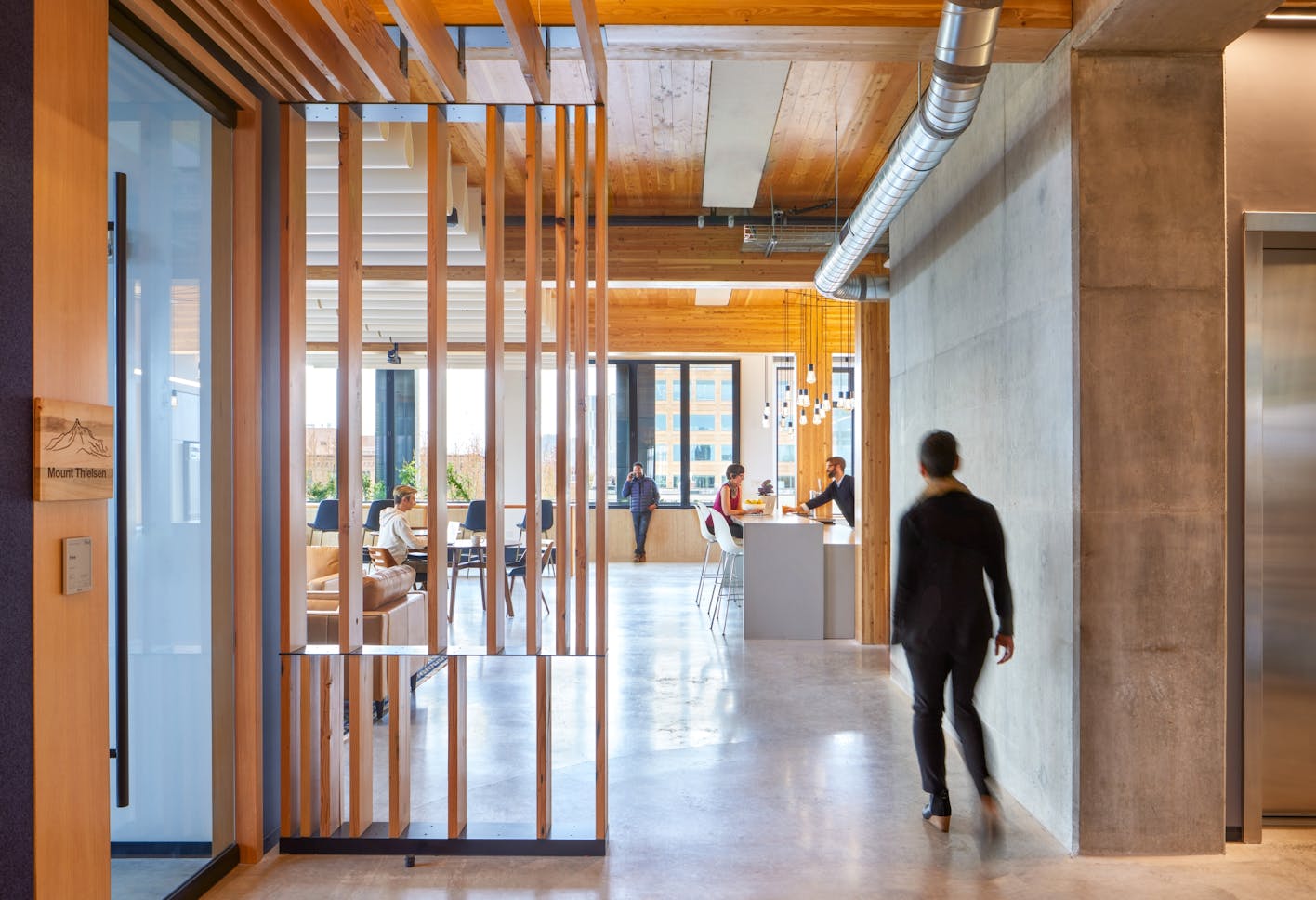 Enhance the Workplace for Occupants Through Sustainable Design
Sustainability is no longer a buzzword but a critical element of modern architecture. Architects and developers must consider innovative solutions that meet the occupants' needs while being environmentally responsible. The PAE Living Building sets the standard for sustainable commercial architecture with its innovative approach to achieving the LBC. This certification demands rigorous sustainability standards, including eco-friendly materials, and the production of more energy than the building requires. But the PAE Living Building goes above and beyond by utilizing a rainwater collection system and greywater treatment system to reduce water usage and create a financially viable solution for investors. By focusing on environmentally responsible designs that benefit both occupants and the planet, architects and developers can create a sustainable future that meets the needs of all.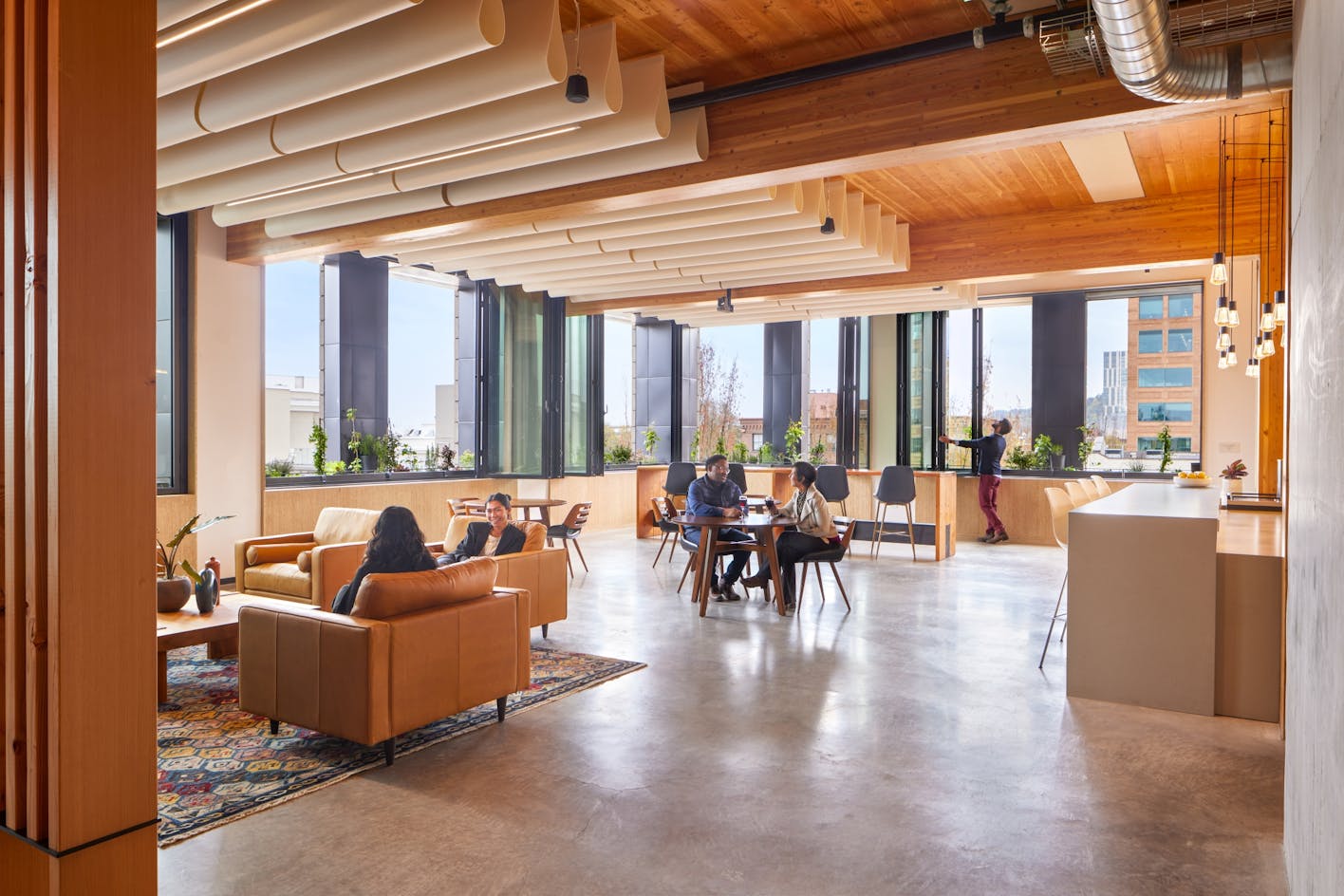 Redefine Employee Space: Flexible High-Rise Solutions for All Seasons
Opening glass walls offer architects and developers a revolutionary solution for designing flexible high-rise spaces that meet the highest standards of performance, durability, and sustainability. From employee lounges to rooftop decks, these customizable all-season systems provide excellent ventilation and cooling while reducing the building's reliance on air conditioning systems.
Creating flexible and durable mid- and high-rise solutions is vital for architects and developers who want to provide their clients with innovative environments that enhance occupant health, comfort, and productivity. With folding glass walls, designers can redefine workplace design. Offering a meaningful connection between people and their environment fosters a unique and innovative atmosphere, increases occupancy, and retains satisfied, loyal tenants.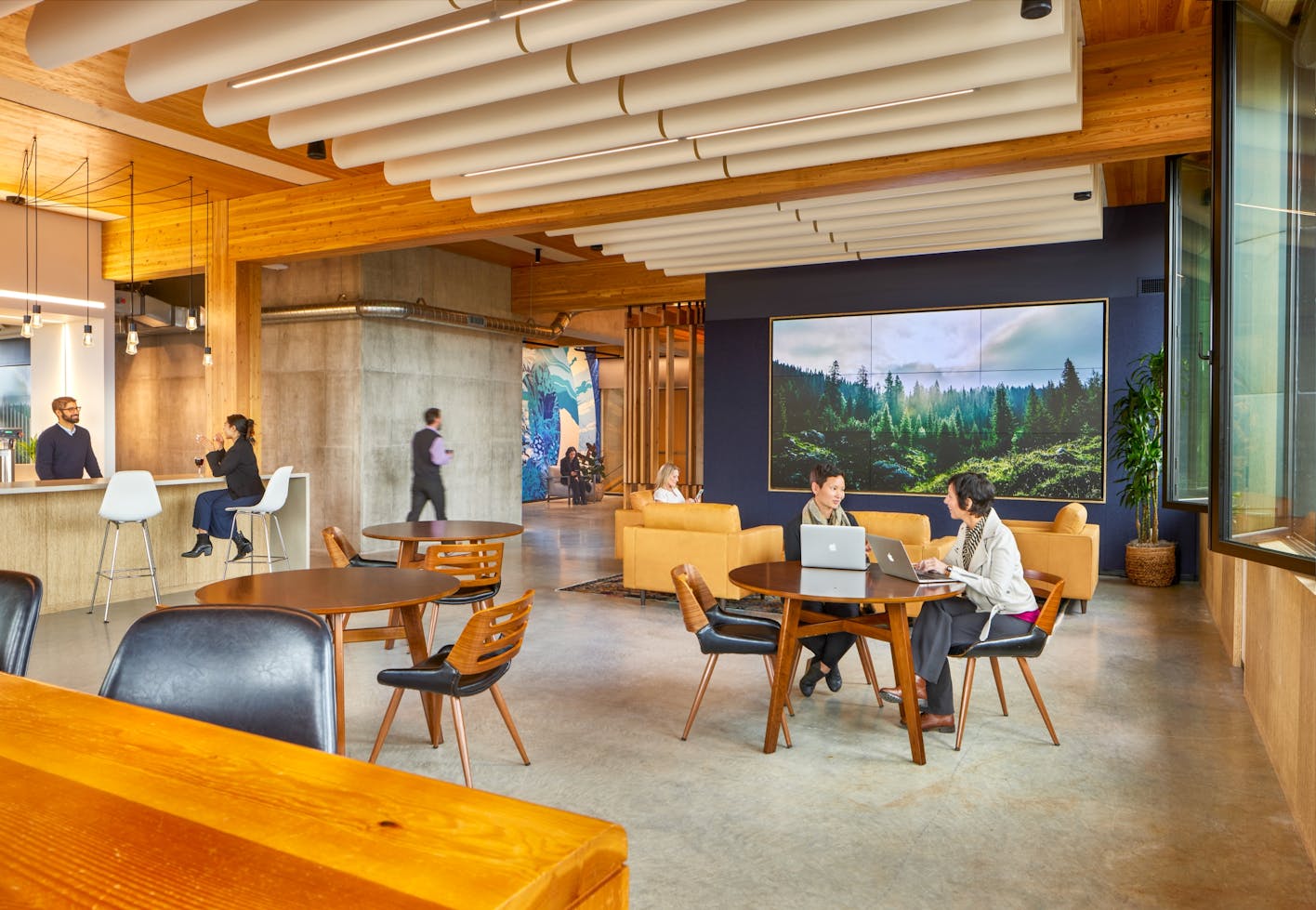 The weather-rated NanaWall SL70 folding glass walls are a game-changer in achieving sustainability goals for mid- and high-rise buildings. These customizable performance systems provide abundant daylight and excellent ventilation and cooling, reducing the building's reliance on air conditioning systems, and offering significant energy savings. These performance glass wall systems stand up to structural and windload requirements to meet strict safety requirements. And at PAE, the folding glass window systems can be fully opened or configured for partial openings to allow fresh air while still acting as a windbreak.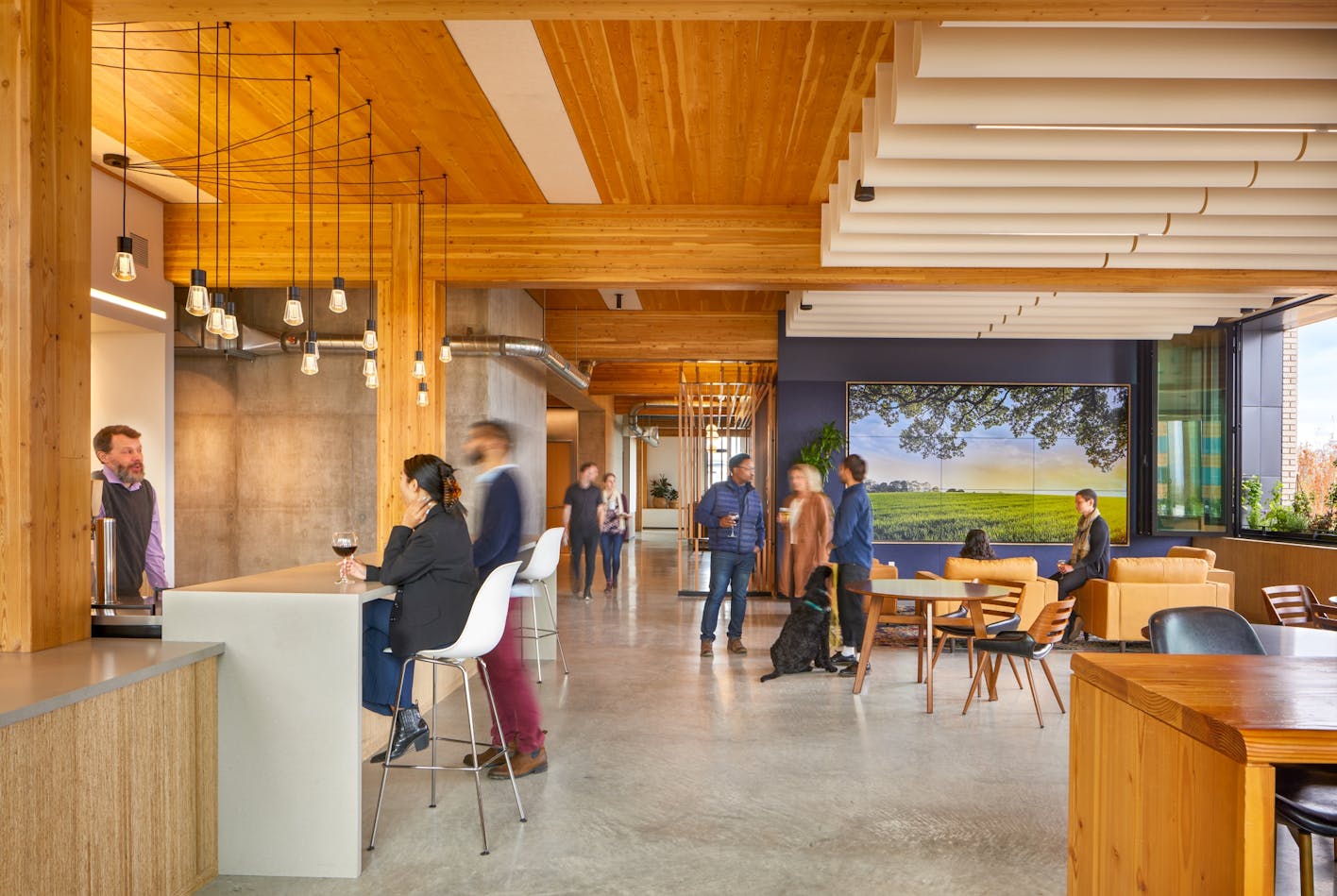 Designing Iconic and Sustainable Buildings
Creating iconic and sustainable designs is much more than just aesthetics; it's about building structures that can last for centuries while minimizing environmental impact. The PAE Living Building is a testament to how advanced seismic design and durable, clean materials can result in a building that remains relevant indefinitely.
Sustainability and durability are not just buzzwords, they are essential considerations for architects and developers who want to create functional, long-lasting, and iconic buildings. By prioritizing sustainability, designers can minimize environmental impact and save costs in the long run. Incorporating innovative technologies like opening and folding glass walls not only enhances building designs, but it also promotes occupant well-being and productivity. The PAE Living Building is a shining example for the industry, showcasing the potential of regenerative design while providing a roadmap to achieve it.
Discover how other commercial buildings are reinventing the workplace with NanaWall opening glass walls in our office project gallery!