Taking Your Hotel to the Next Level with NanaWall Systems
By NanaWall Systems, October 25, 2017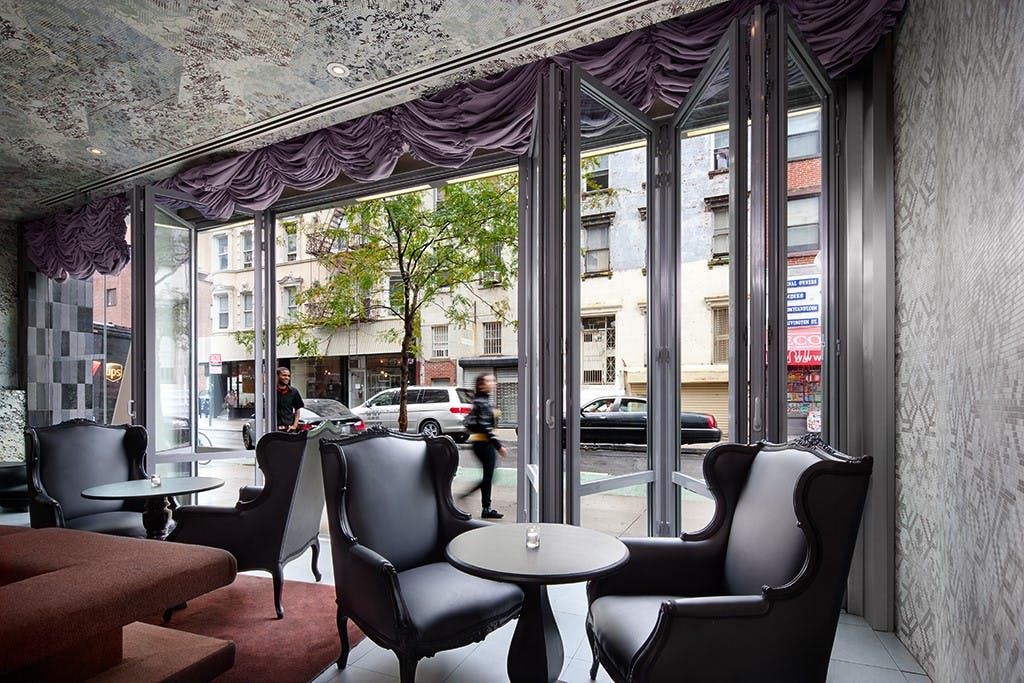 The hallmark of an exceptional hotel is a uniquely innovative and inviting atmosphere that guests will relish, and often credit as being the most luxurious part of the vacation. Many hotels feature distinctive architecture, unique interior design, and state-of-the-art amenities. However, truly visionary designers use flexible space management to incorporate the beauty of the surrounding landscape into the design of their hotel.
One of the most contemporary ways in which a hotel can maximize and enhance its design is through the use of opening glass walls. Folding, sliding, or frameless glass walls can be used strategically throughout a facility to showcase the magnificent landscape, facilitate the impression of open space, or simply create stunning, unique interiors.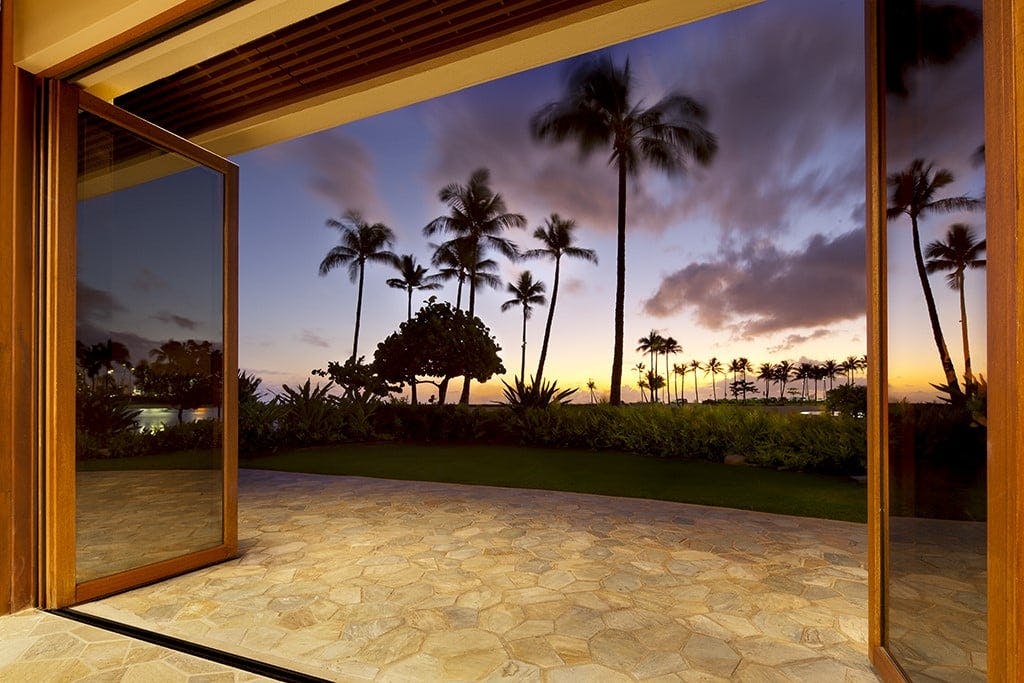 Exterior glass wall systems allow the guest to incorporate the scenic landscape into their accommodations package at will. Whether giving the appearance of dining in the great outdoors or permitting a stunning view from the comfort of their personal suite, opening glass walls admit the breathtaking, natural landscape into the aesthetic appeal of the hotel. Moreover, our systems can be opened to let in an abundance of fresh air and the sweet aroma of the outdoors, and then closed once more against the elements without ever disrupting the views they afford. Exterior glass walls can enhance the appeal of guest suites, lobbies, restaurants, and event areas and are also a stunning transition to outdoor seating areas.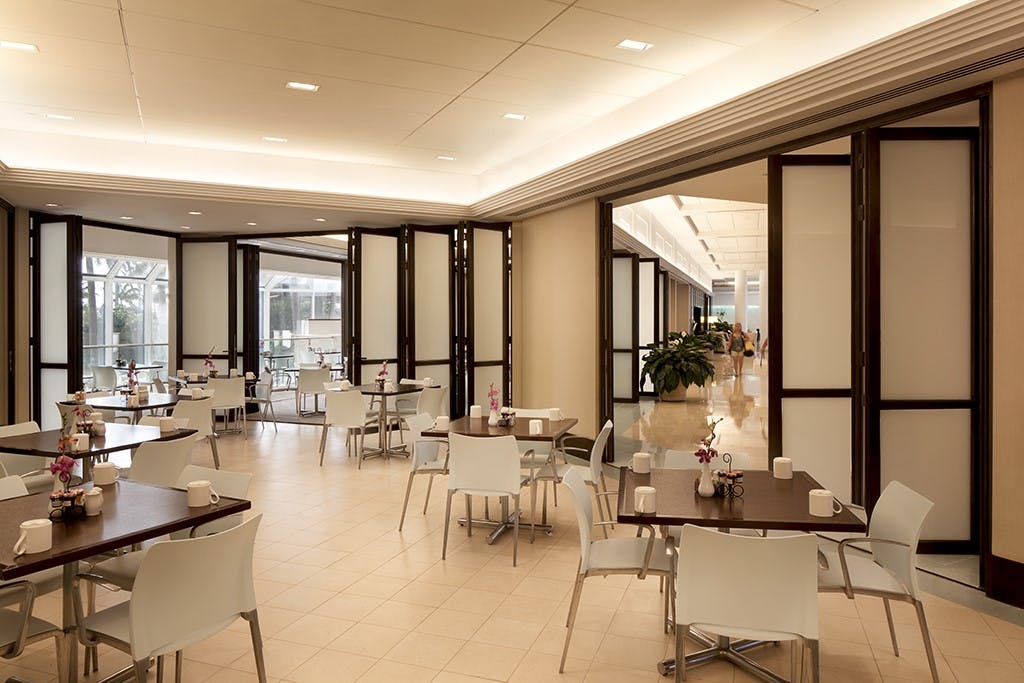 When used upon the interior, opening glass walls are a simple way to create partitions within the hotel while maintaining an open, airy feel. Our systems separate distinct areas of the facility, such as reception, lobby, event, and dining areas, while permitting all spaces to be viewed from any part of the hotel. Interior opening glass walls make it easy to showcase all the hotel has to offer.
Watch the video to learn more about how NanaWall systems can enhance your hotel and your guests' experience: