The Buckingham Barn: A Remodel Fit for Royalty
By NanaWall Systems, October 16, 2019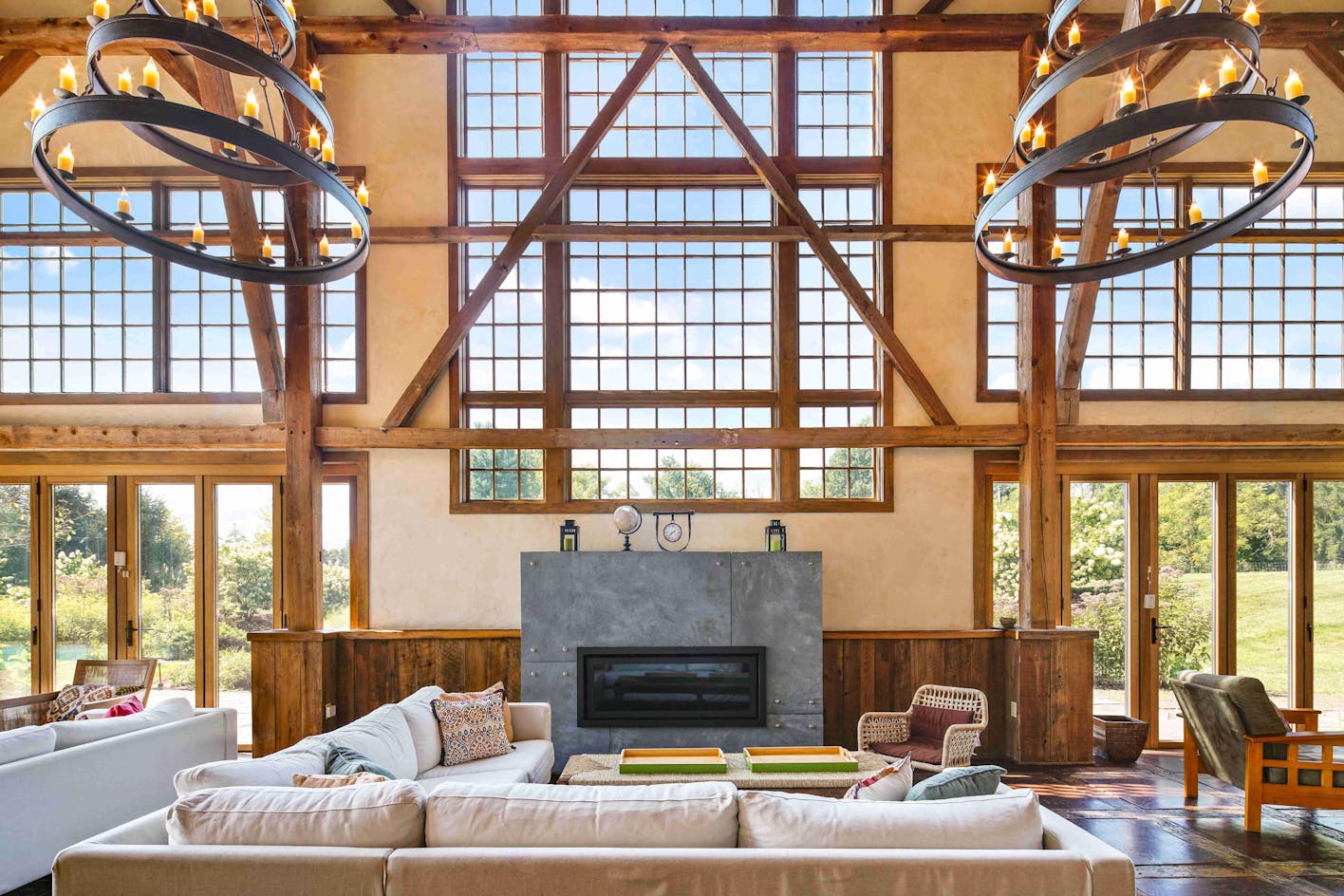 The Buckingham Barn Residence
The remodeled Buckingham Barn Residence is now fit for royalty. One decade ago a lonely barn sat on 11 acres of beautiful Pennsylvanian land. In 2009, Wolstenholme Associates transformed that barn into a 6,330 square foot three-story rural palace.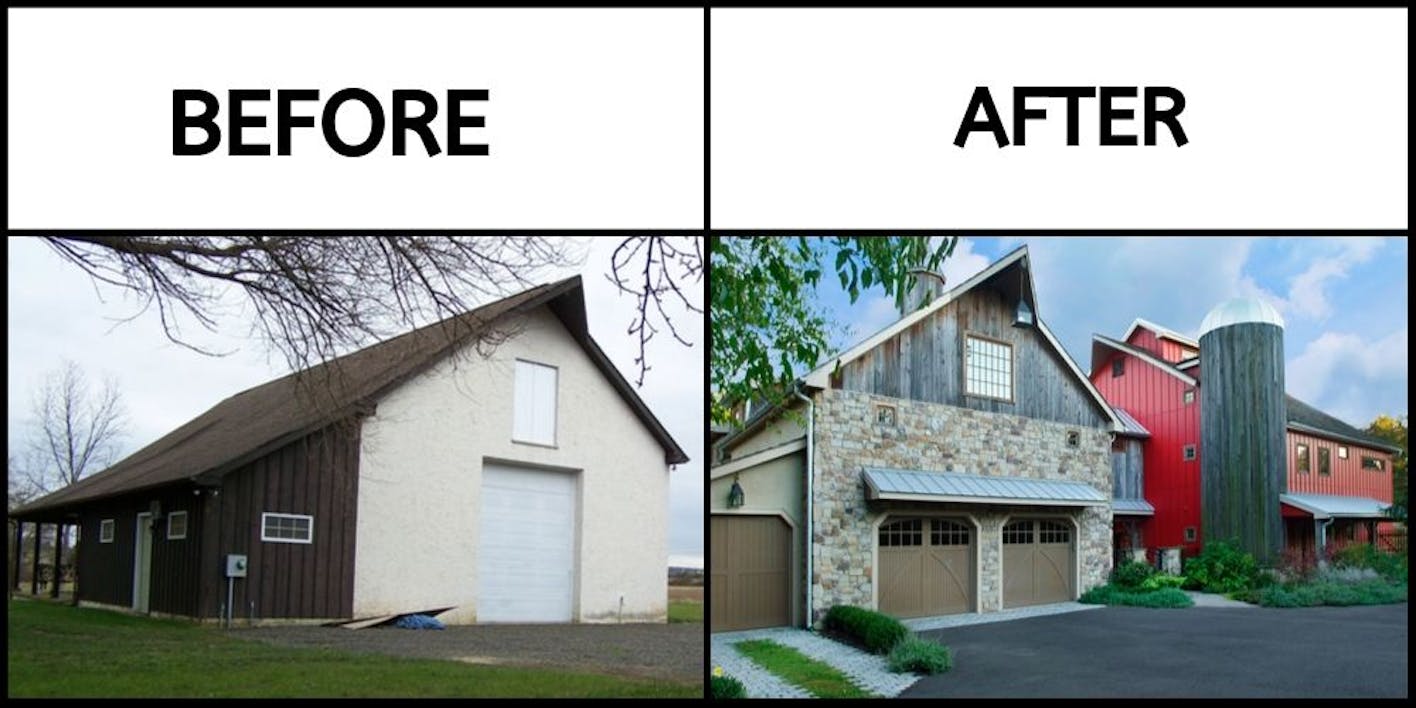 Although remote, the barn is only an hour removed from three major cities. The home's positioning is ideal for "savvy commuters" who desire the best of both worlds: access to city opportunities with a slow lifestyle.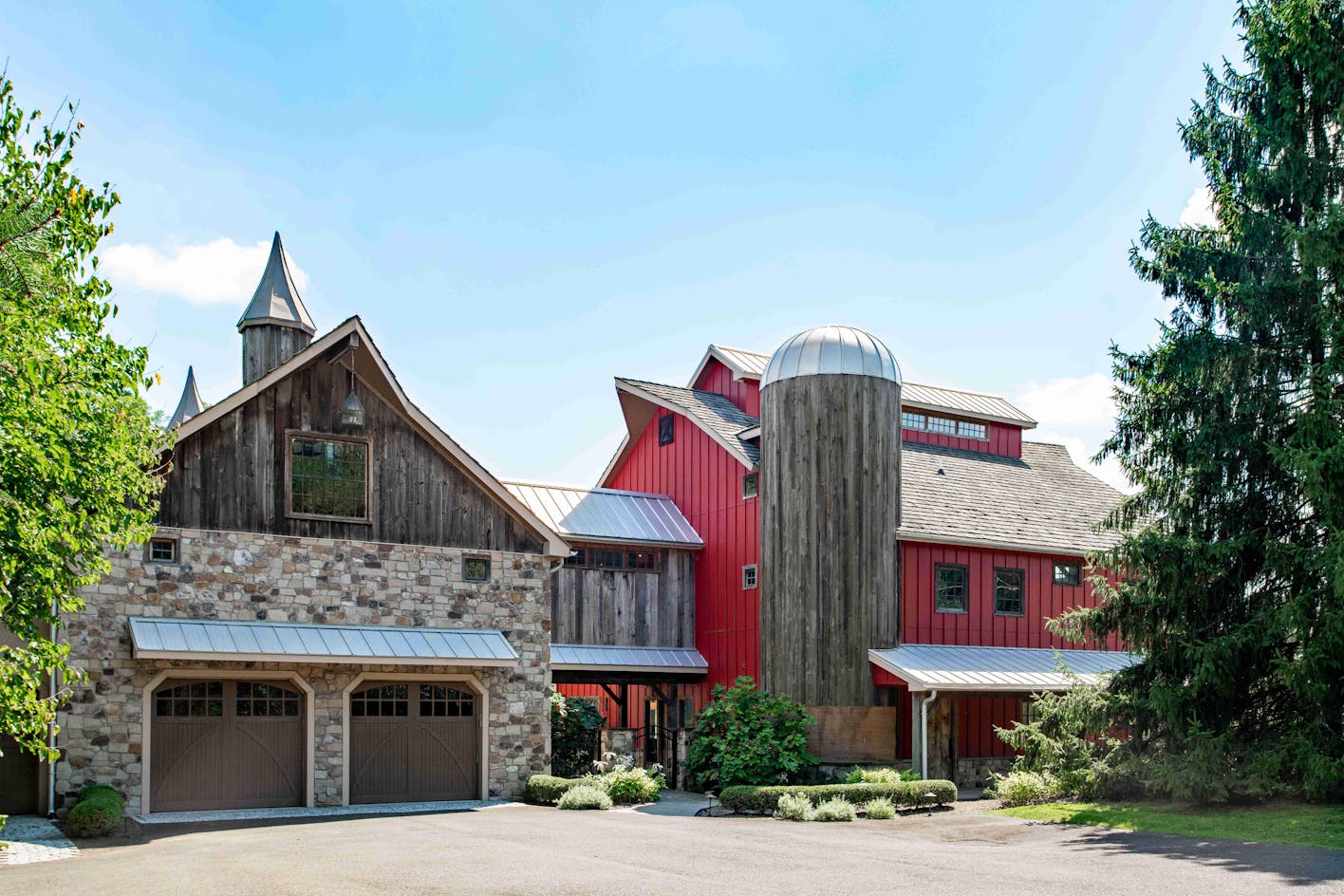 Architects were careful to find balance during the renovation. While upgrading the functionality to accommodate a modern family's needs, they were sure to preserve the rustic charm. The building features wide-plank floors, large fireplaces, beamed ceilings, exposed stone walls, and sliding barn doors – everything a barn needs to deliver a homey feel.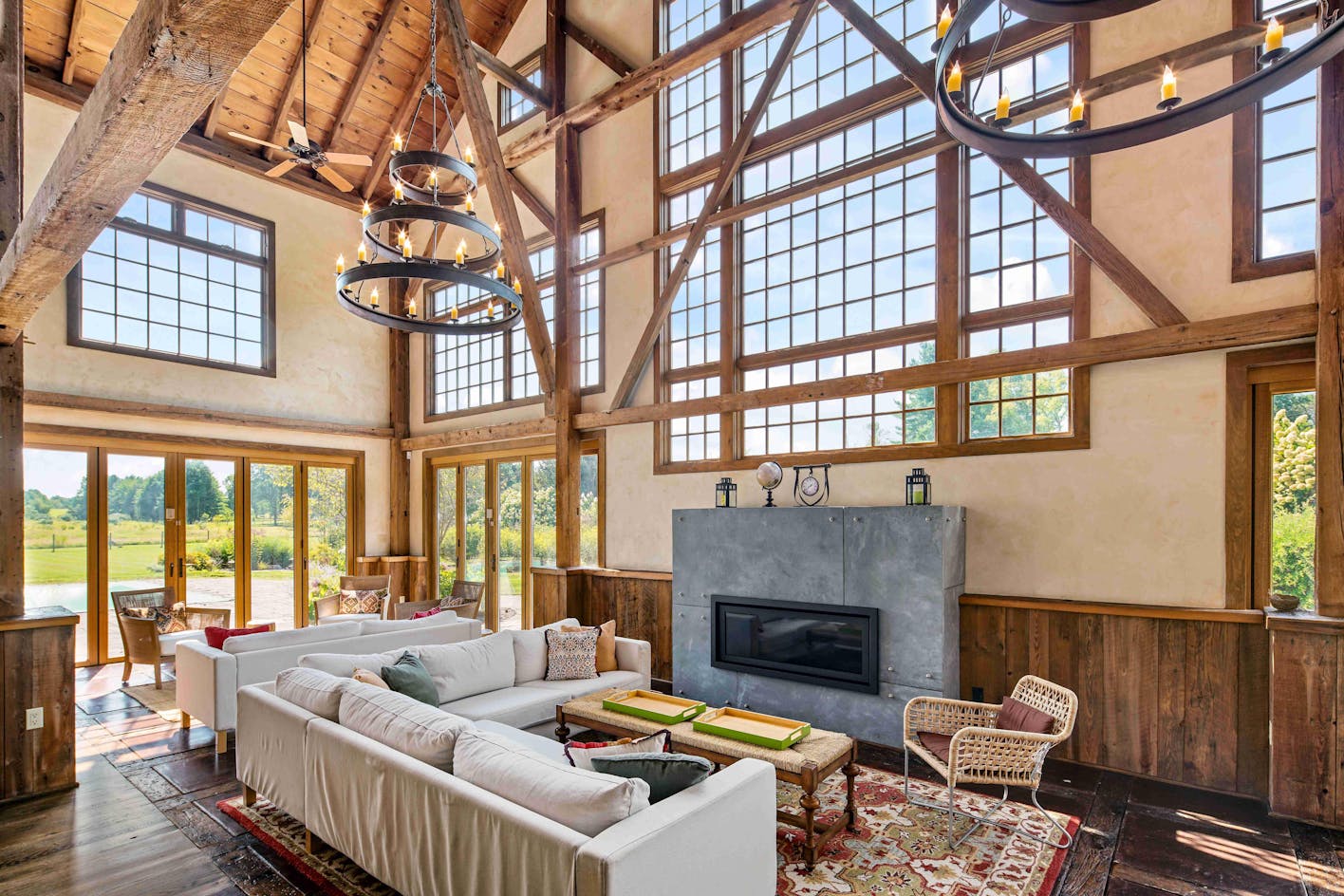 Now the residence is also equipped with contemporary comforts. For example, the bottom floor features a gourmet kitchen with custom cabinetry and stainless steel appliances.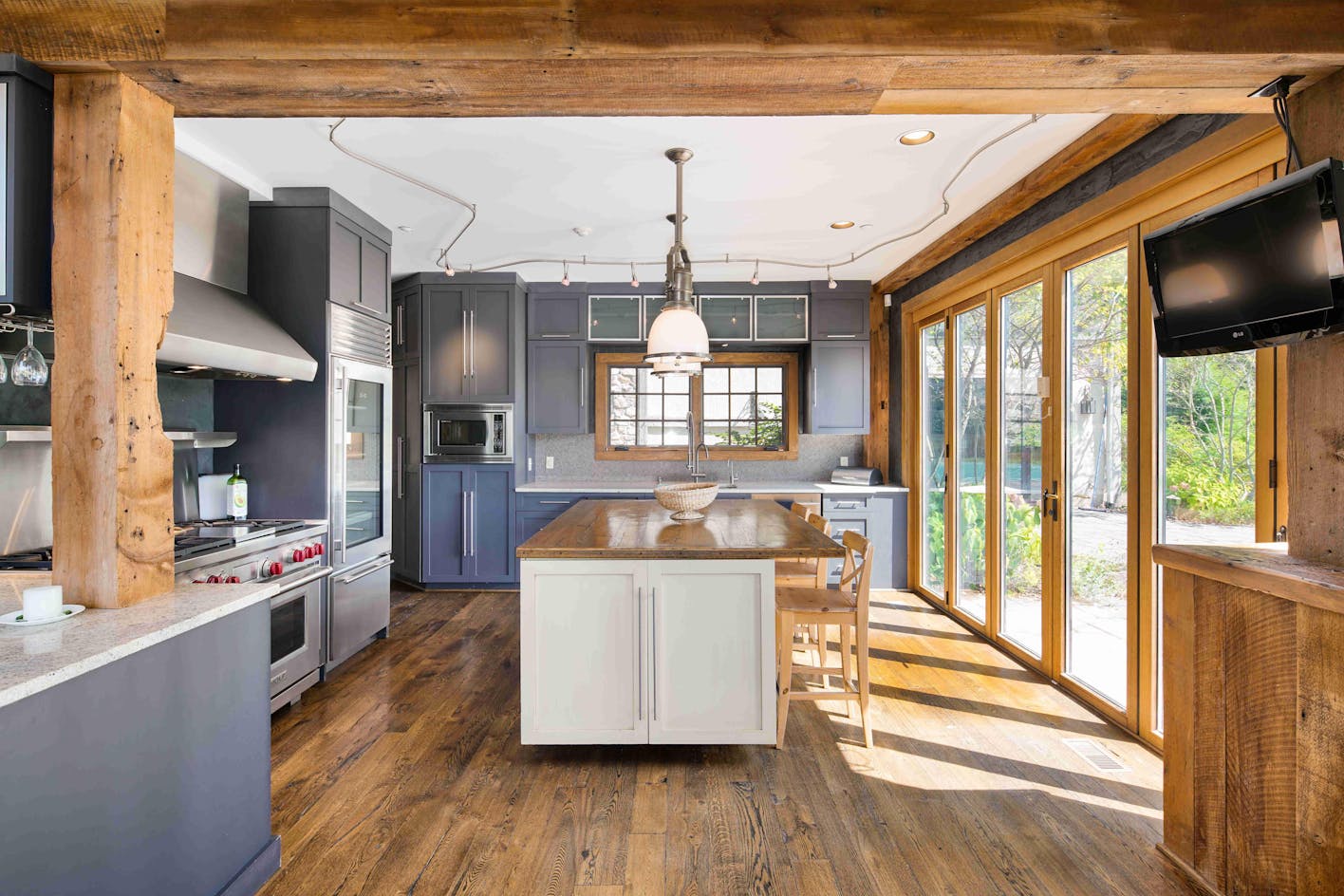 Connecting the bottom floor with the higher two is an elegant winding staircase.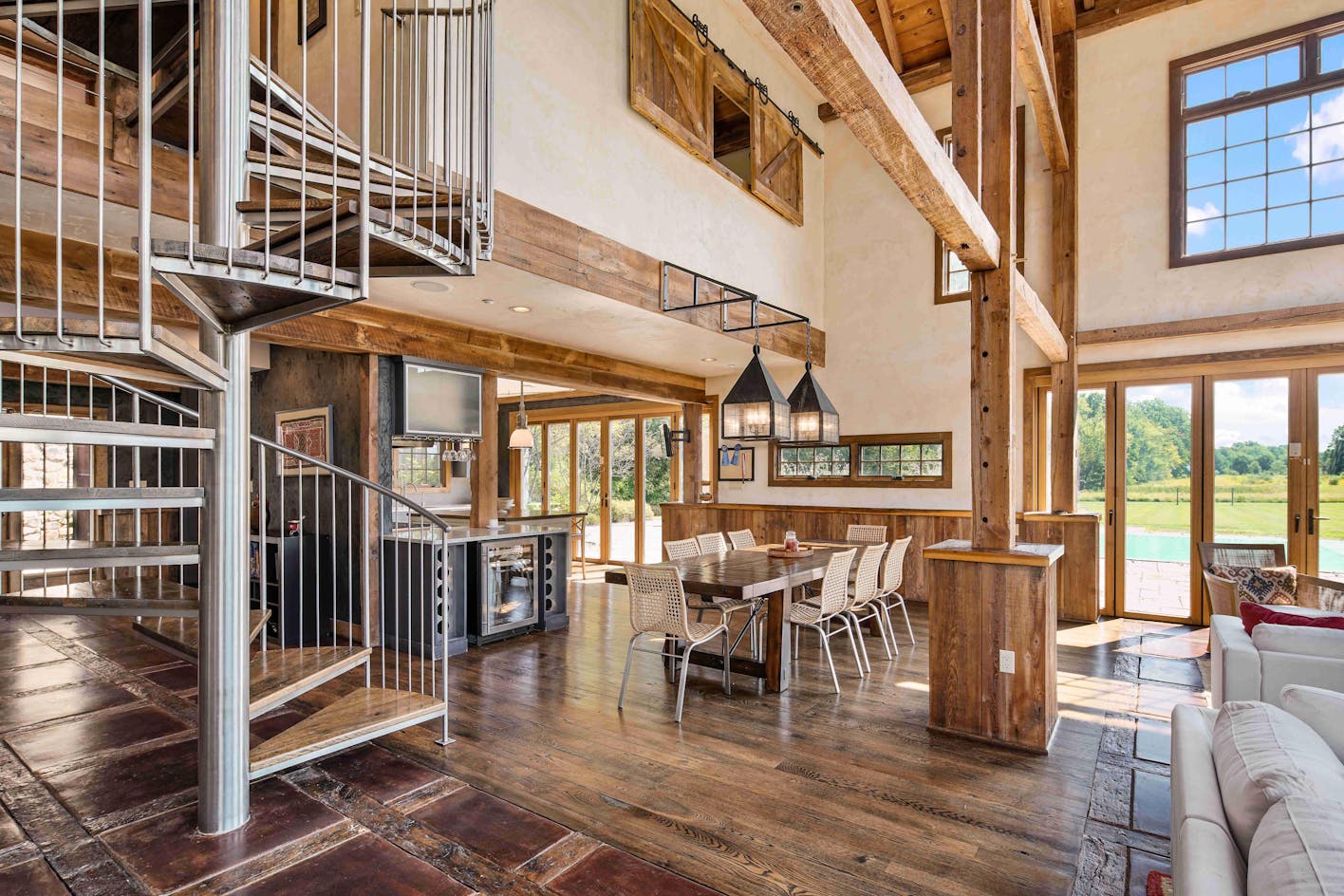 Two flights up the stairs there's a media room with a full-screen projector for large movie viewings.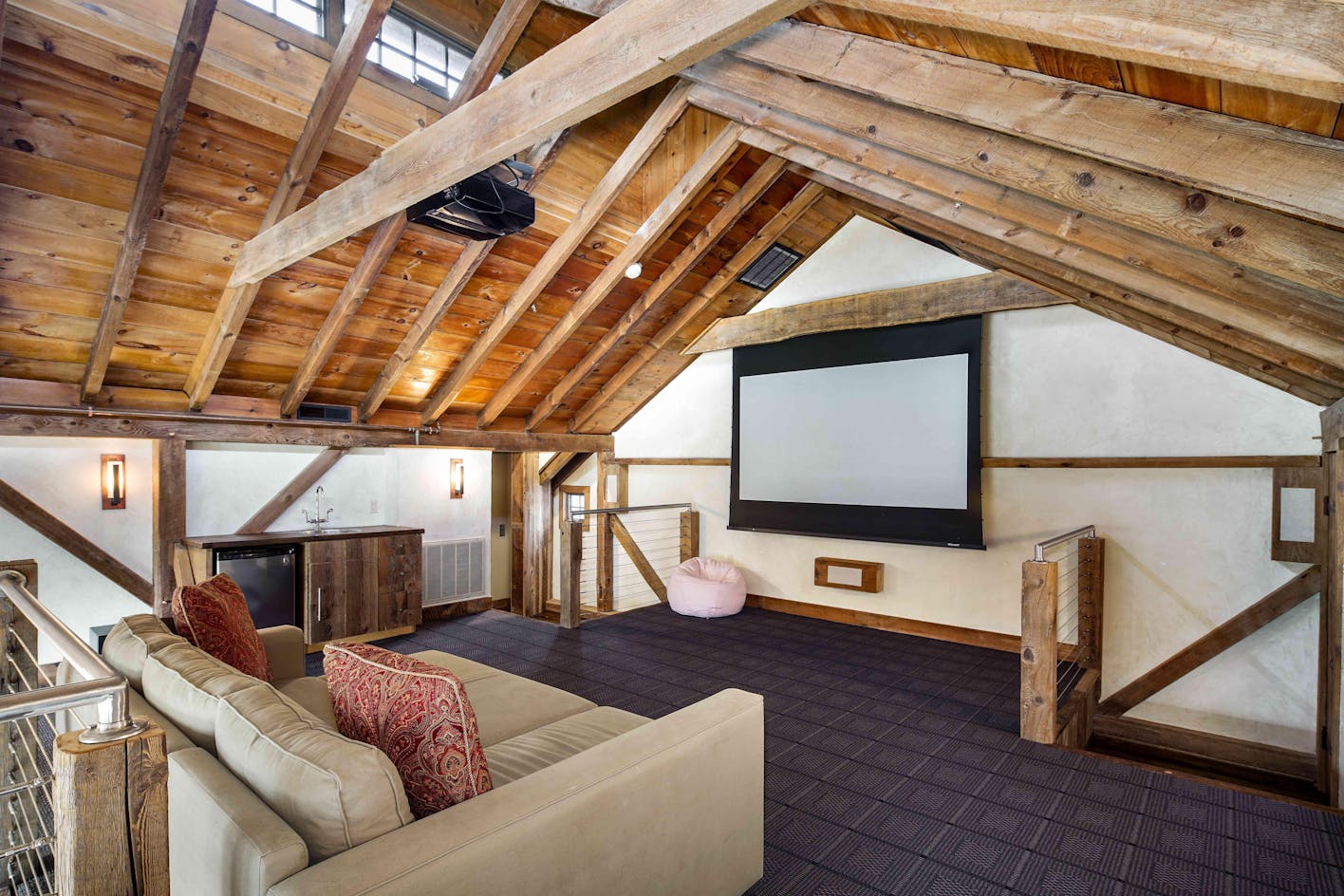 A separate but connected barn serves as guest quarters – and guests are sure to thank hosts following their stay. The guest quarters include an en suite bedroom with a steam shower and a 3 car garage.
Despite the gracious guest treatment, the Master Suite is perhaps the most luxurious room in the house. There's a spacious walk-in closet and a relaxing spa-like bathroom with mosaic glass tile. Queens and kings in this room can view the land on their own balcony.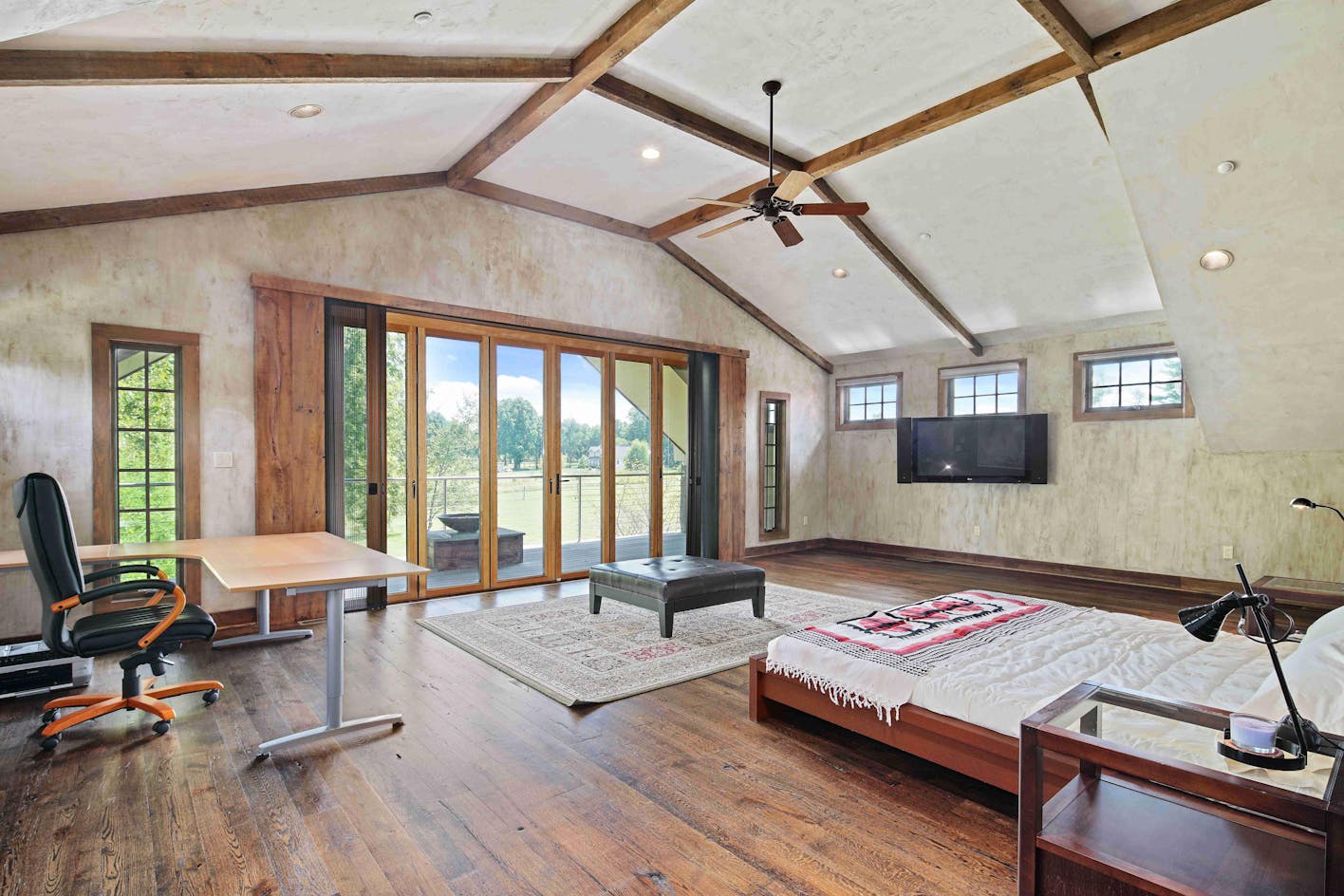 Outside, professional landscaping and a large pool create an enriching outdoor environment. The house is built to take advantage of the beautiful surroundings.
Cantilevered balconies provide vantage points and large opening glass doors bring the outside in. Six aluminum clad-framed NanaWall WA67 systems are spread throughout the home. With help from elevated windows, the interior is flooded with sunlight. These biophilic design strategies help to improve the future occupant's living experience.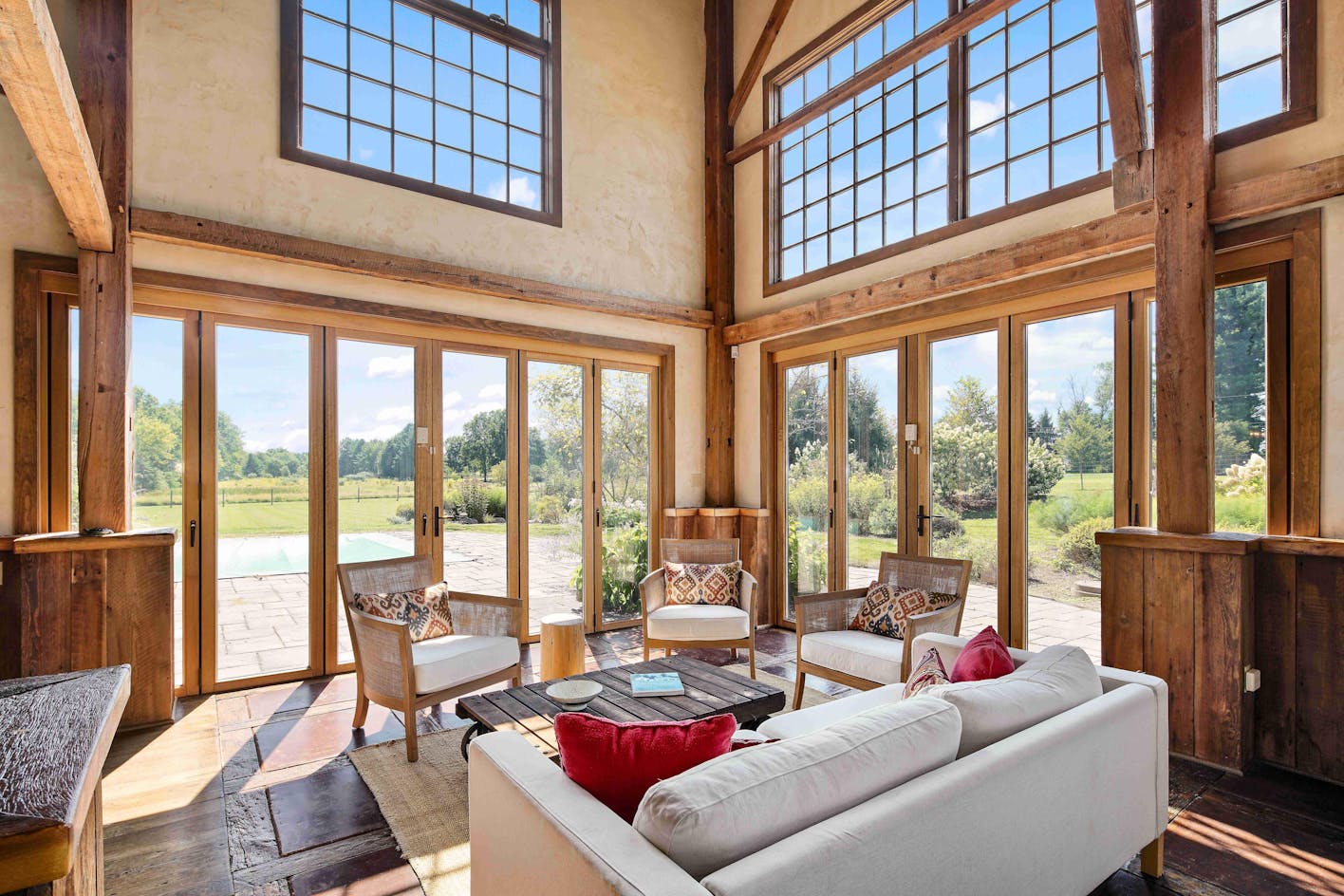 Despite its large surface area, the converted barn is impressively energy-efficient. For all home seekers reading: energy efficiency is synonymous with lower energy costs. The thermal performance of the building envelope allows a geothermal heating and cooling system to be the primary source of energy. The stellar thermal performance of the six WA67 solid wood framed aluminum clad systems is integral to the home's ability to retain heat.
Renovating the Buckingham Barn was a significant undergoing, but Wolstenholme Associates succeeded in turning the isolated barn into a grand home. To view the entire house watch the video below, or to learn more about its details check out the listing!
To learn more about NanaWall Systems and how its role in barn conversions such as the Buckingham Barn Residence, read last week's blog!