The Endless Array of RemoteSTACK Possibilities
By NanaWall Systems, April 24, 2018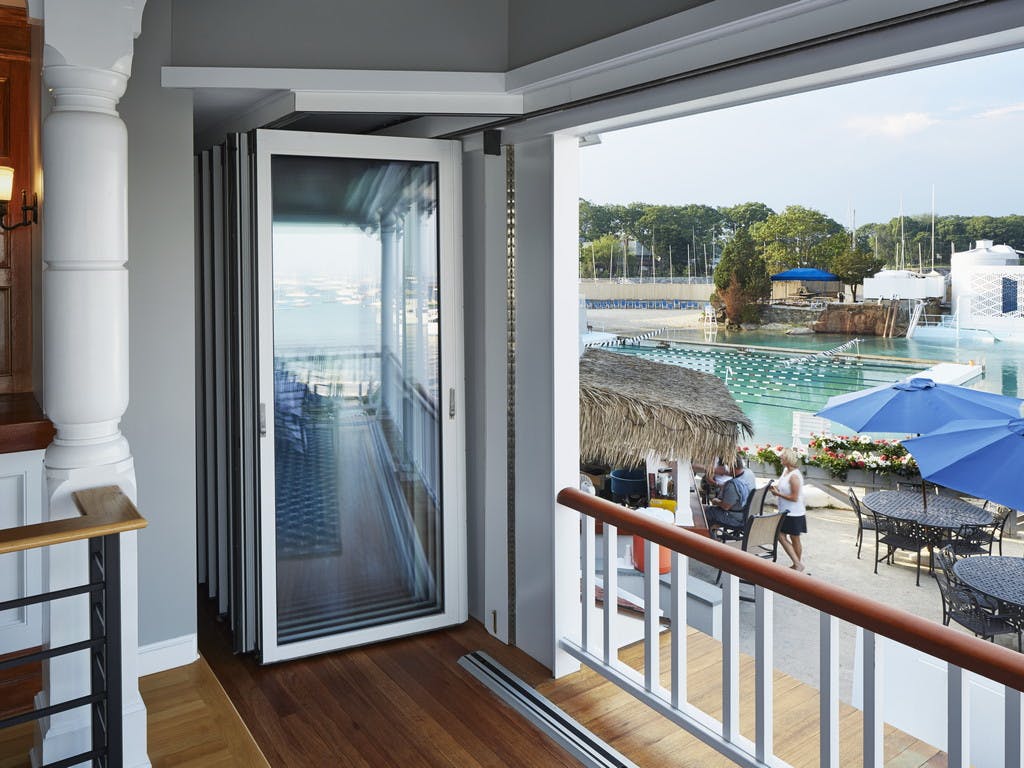 At NanaWall we are very proud of the work we do and the products we create. Our products PERFORM, and we are not shy about saying so.
One of the capabilities that our products have that we are particularly proud of, is a feature called RemoteSTACK.
RemoteSTACK is a fairly unique feature that allows the individual panels of a single track sliding glass wall to park well outside the opening. RemoteSTACK not only facilitates pure openings but allows panels to park virtually anywhere.
For example, this is a picture of the performance arts center at Santa Monica College after they installed one of our HSW60 systems:
As you can see, the system is closed.
Here is a picture of the system when open: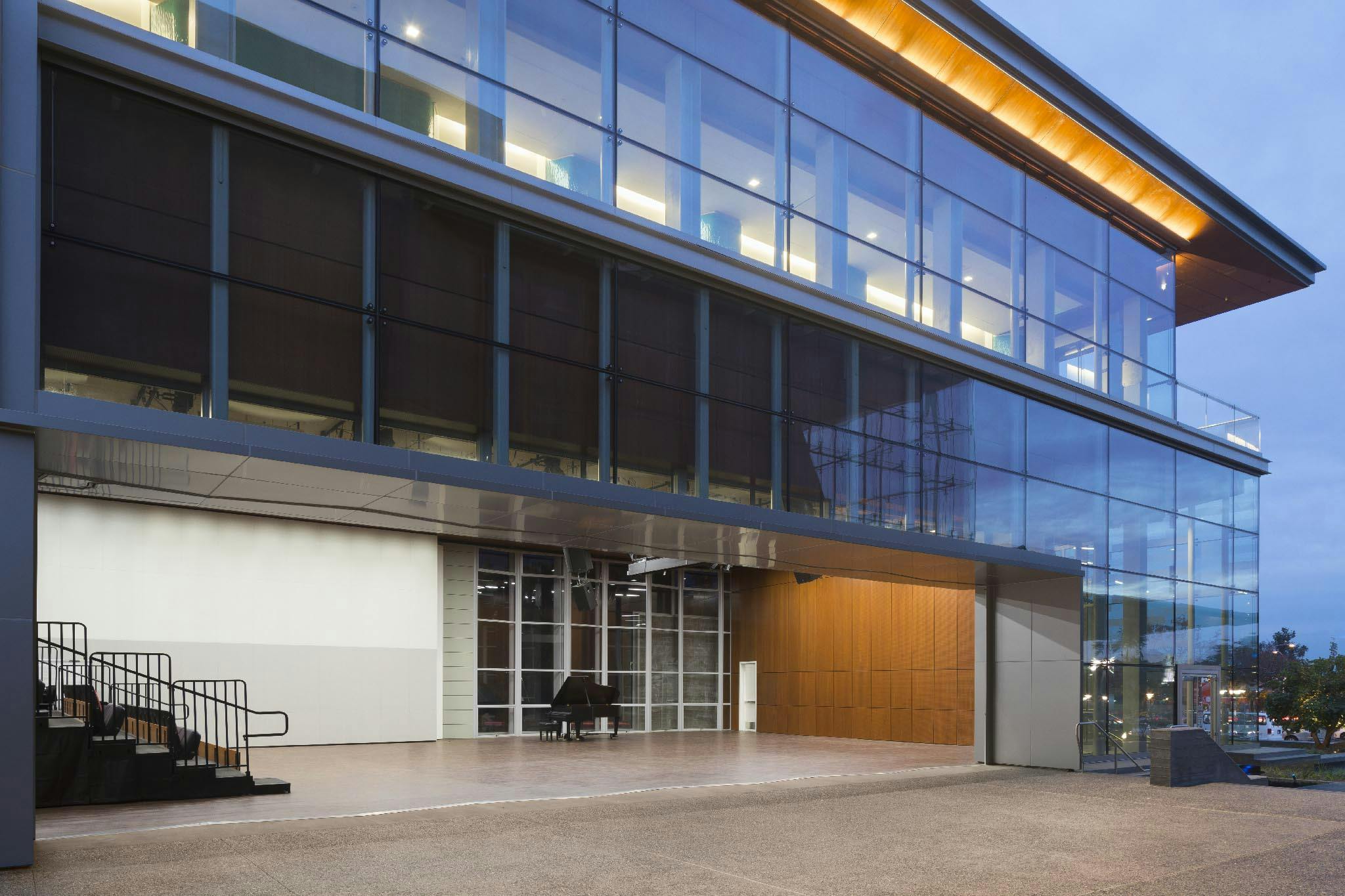 The picture above reveals a pure opening, not a panel in sight.
That's because the panels have made their way to an otherwise unused alcove to the right of the opening (see below):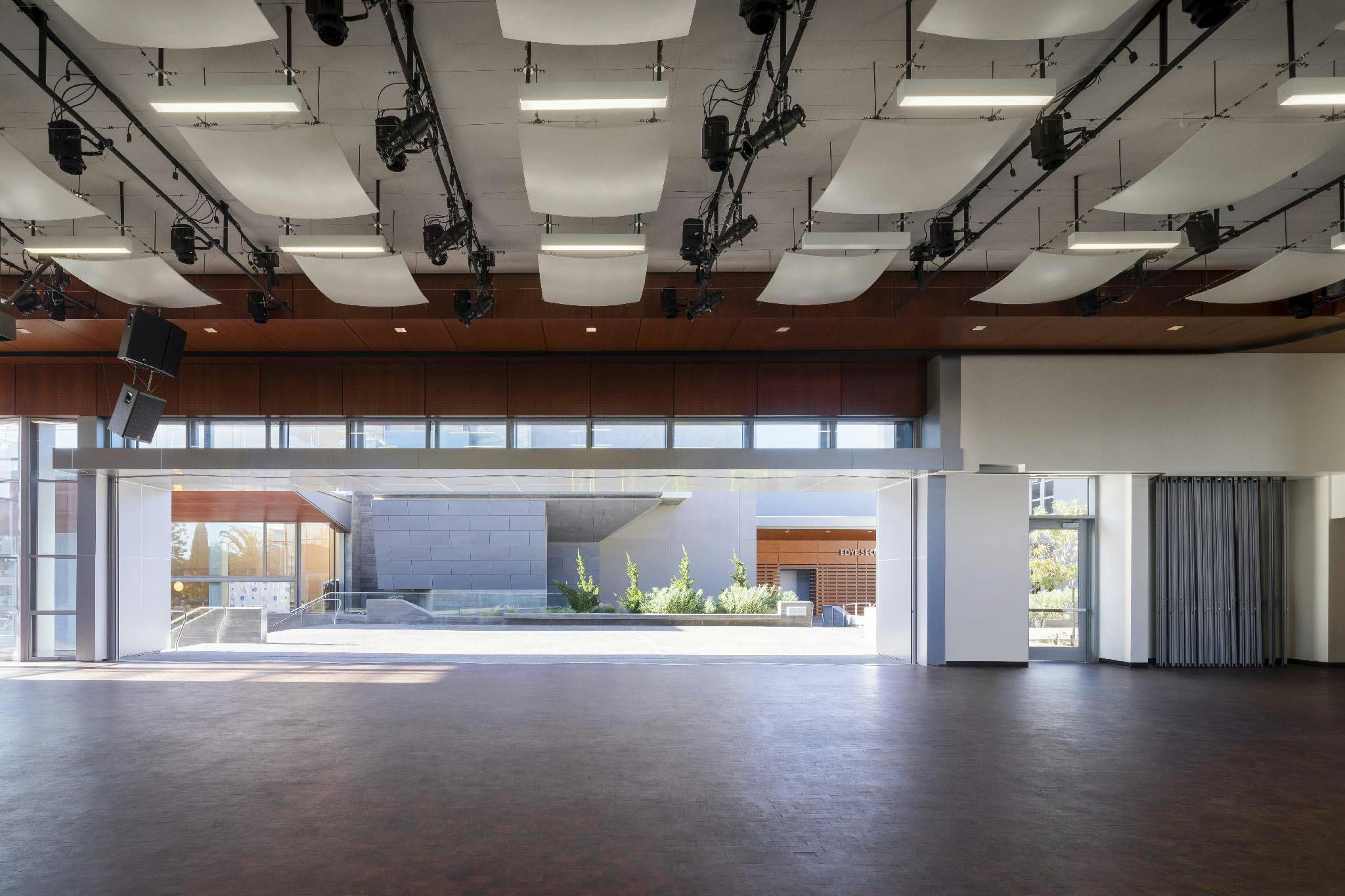 While the engineering of the product may be complicated, the process of how the panels migrated to that alcove is simple enough: design the head track with your destination in mind, and the panels will follow.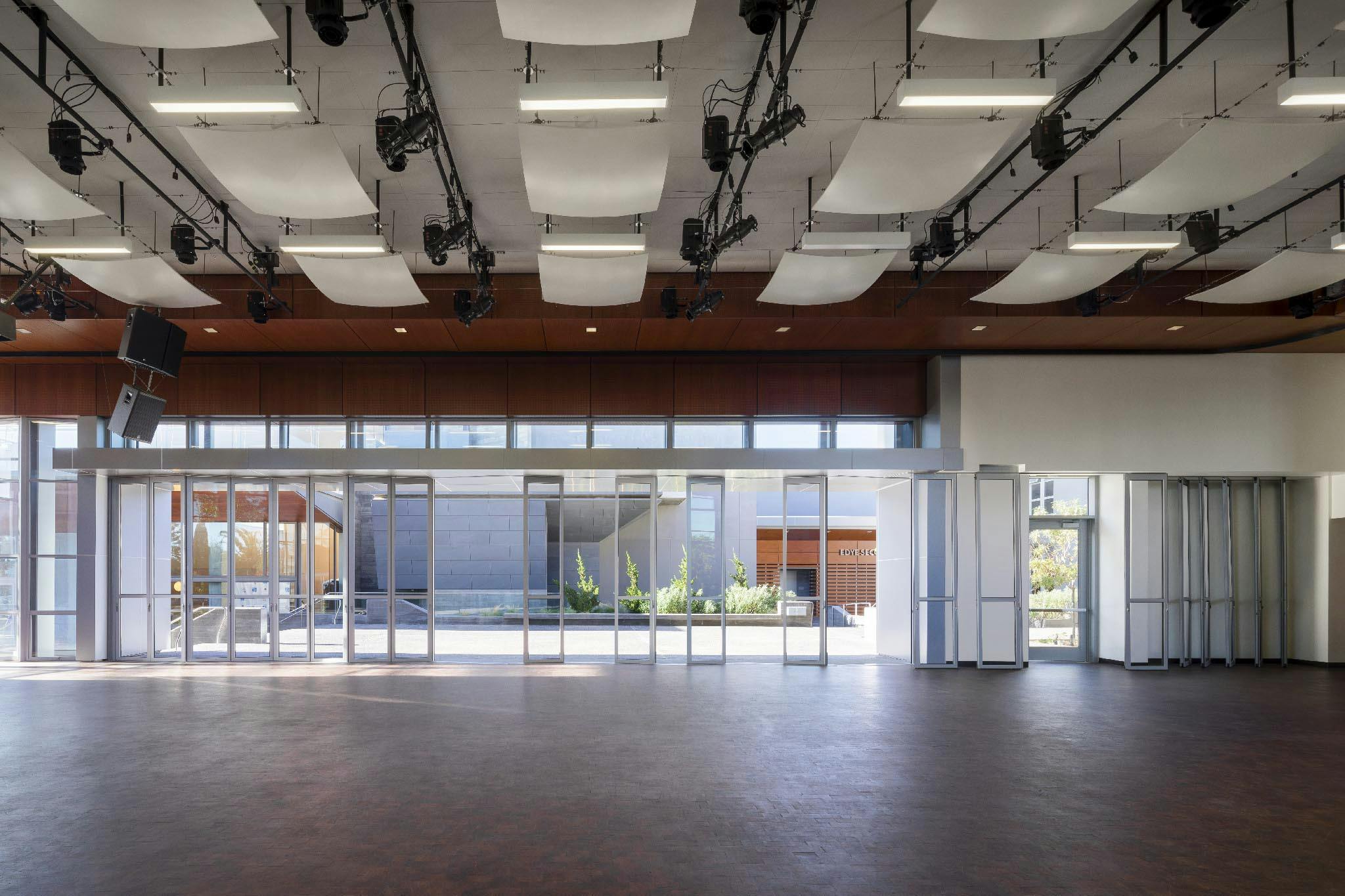 Now that you understand the process, here's another look at a project featuring RemoteSTACK: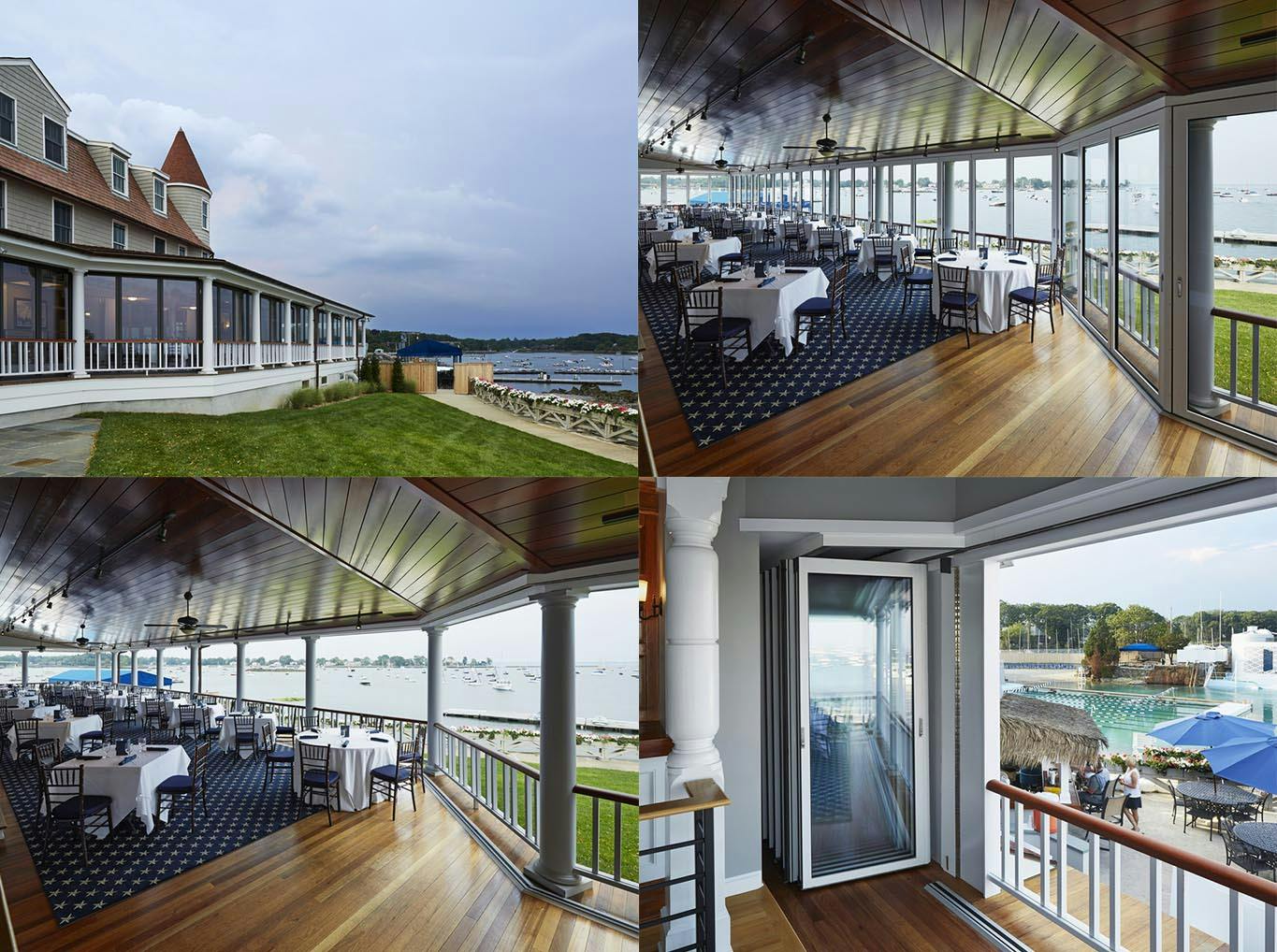 As you can see, the panels can follow the head track around corners, behind walls, or any other architectural obstacles, whether inside or outside.
Parking bays can be placed virtually anywhere and configured in almost any design of your choosing.
Here's another example of parking bays created in what would otherwise be dead space: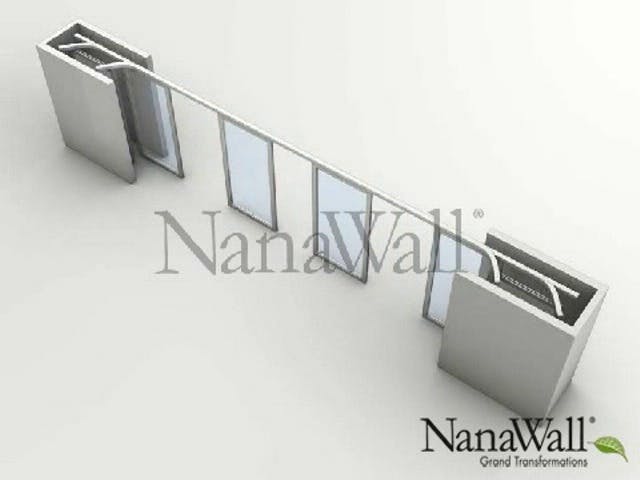 RemoteSTACK is available with our HSW60, HSW66, and HSW75 single track sliding product lines. RemoteSTACK and its compatible systems can be designed with or without a floor track.
Questions about RemoteSTACK? Email us at info@nanawall.com