The One and Only NanaWall – How to Know You Have the Real Deal
By NanaWall Systems, November 9, 2017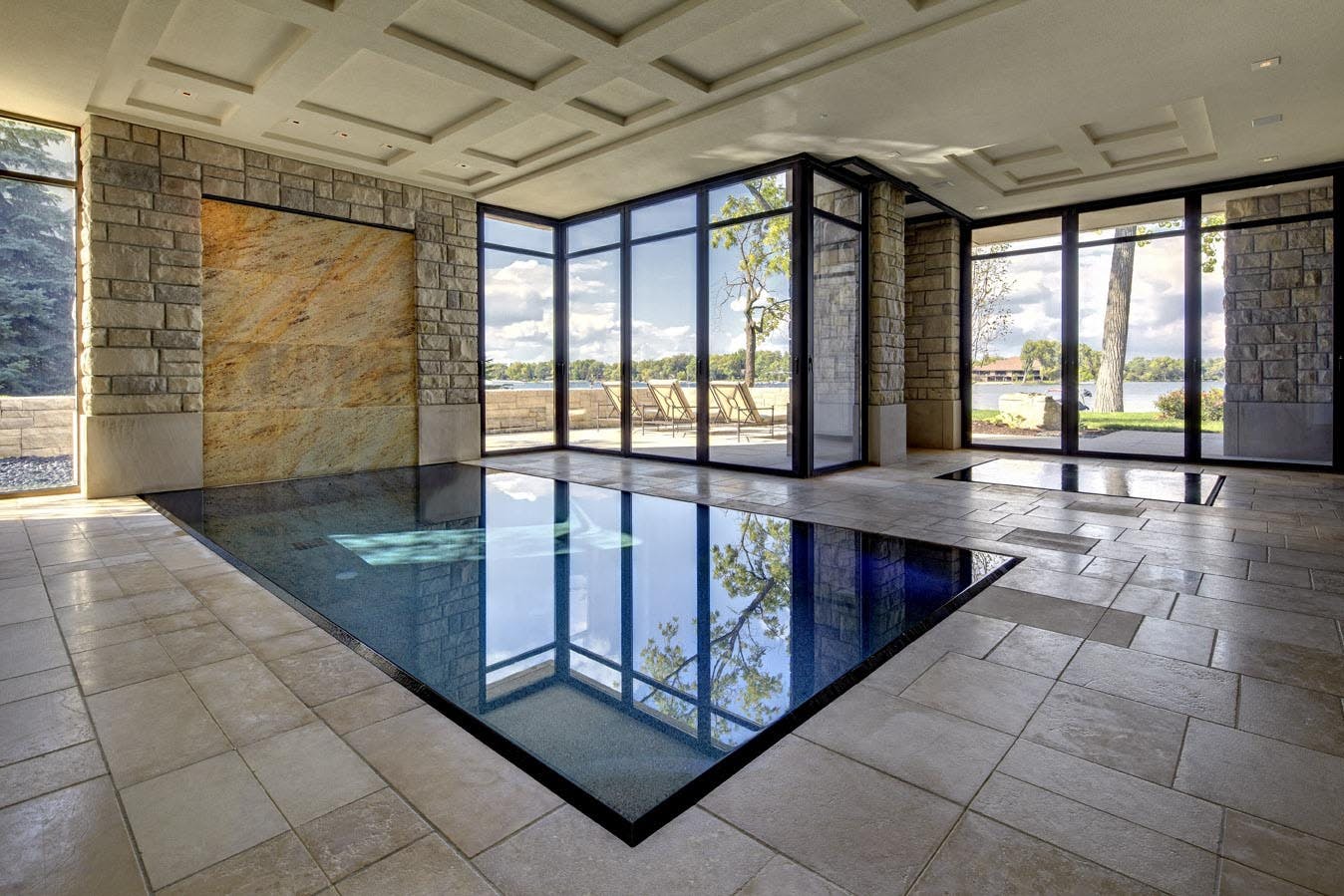 If you have recently moved into a new home or decided to purchase or lease a commercial space, and thus come into possession of an opening glass wall, you may have a lot of questions about what to do with that gorgeous, new (new to you, anyway) wall of yours.
How to Determine if You Have a One and Only NanaWall System?
Your best first step is to figure out who made it. The care, construction, upkeep, and operation of an opening glass wall can vary a great deal from manufacturer to manufacturer, so the best way to know what to do with it, is to have a resource you can reach out to with questions.
We can't help you with a cross-comparison of all the opening glass walls out there, but we can help you figure out whether or not you have a genuine NanaWall product.
Here are some things to look for:
Check the Handles
Probably the most obvious giveaway – if the product was made within the last 10-12 years, it should have either NanaWall or Solarlux (the name of our partners in Germany) written on the handle. If the opening glass wall system is more than 10 years old this may not apply.
Check the handles (start at page 26). Our systems utilize four standard handle types (except for our frameless products), all of which are specific to our products. Our products can accommodate a number of alternative handle options, so while our systems are not guaranteed to be utilizing one of the following handle-types, they remain the most likely to have been installed.
They are as follows:
1. Standard Flat Handle — this is the regular handle found on our folding systems with the exception of our SL70 and SL73 products.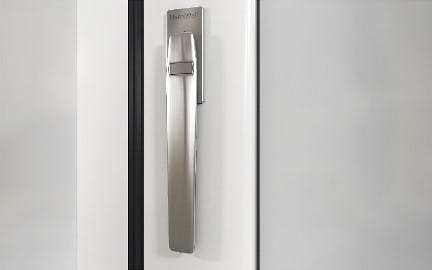 2. Standard Lever Handle — found on main swing doors.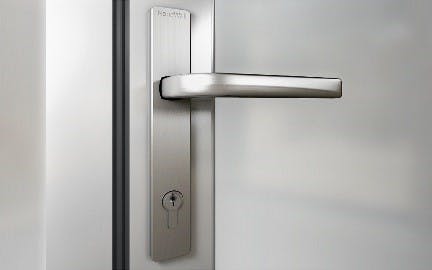 3. Standard Handle — primarily used with SL70 and SL73 systems.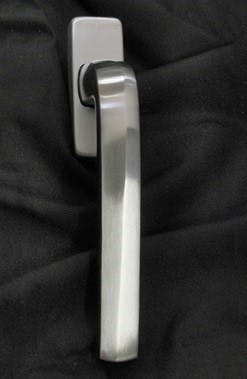 4. Solid Brass Lever (Hoppe) Handle — alternative option for main swing panels on all systems except SL45, SL80/81, and SL82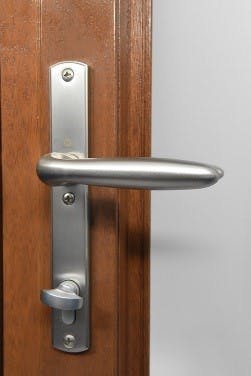 Check the Glass
Also, take a look at the interior lower right-hand corners of the glass panels themselves for a stamp with our name. Any product of ours made in the last ten years should have this.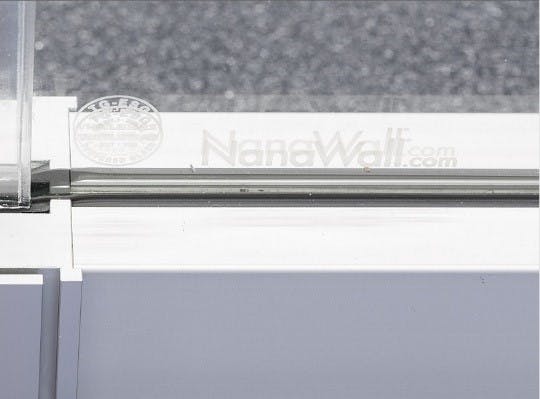 We are committed to the longevity and continued use of all our products, so whether you are the first or the fifth owner of one of our systems, we want to help you have the best experience with it that you possibly can.
Operating one of our systems should be nearly effortless, so if you find that using yours requires more than minimal effort, feel free to reach out to our service department for help troubleshooting your system. Even if your system is very old and in need of new parts, our service department has an extensive parts library containing replacements for even decades-old systems.
If you have trouble with the above in identifying a one and only NanaWall, contact us at info@nanawall.com