This Vacation Home in Minnesota Has the Perfect 3-Season Porch
By NanaWall Systems, July 2, 2018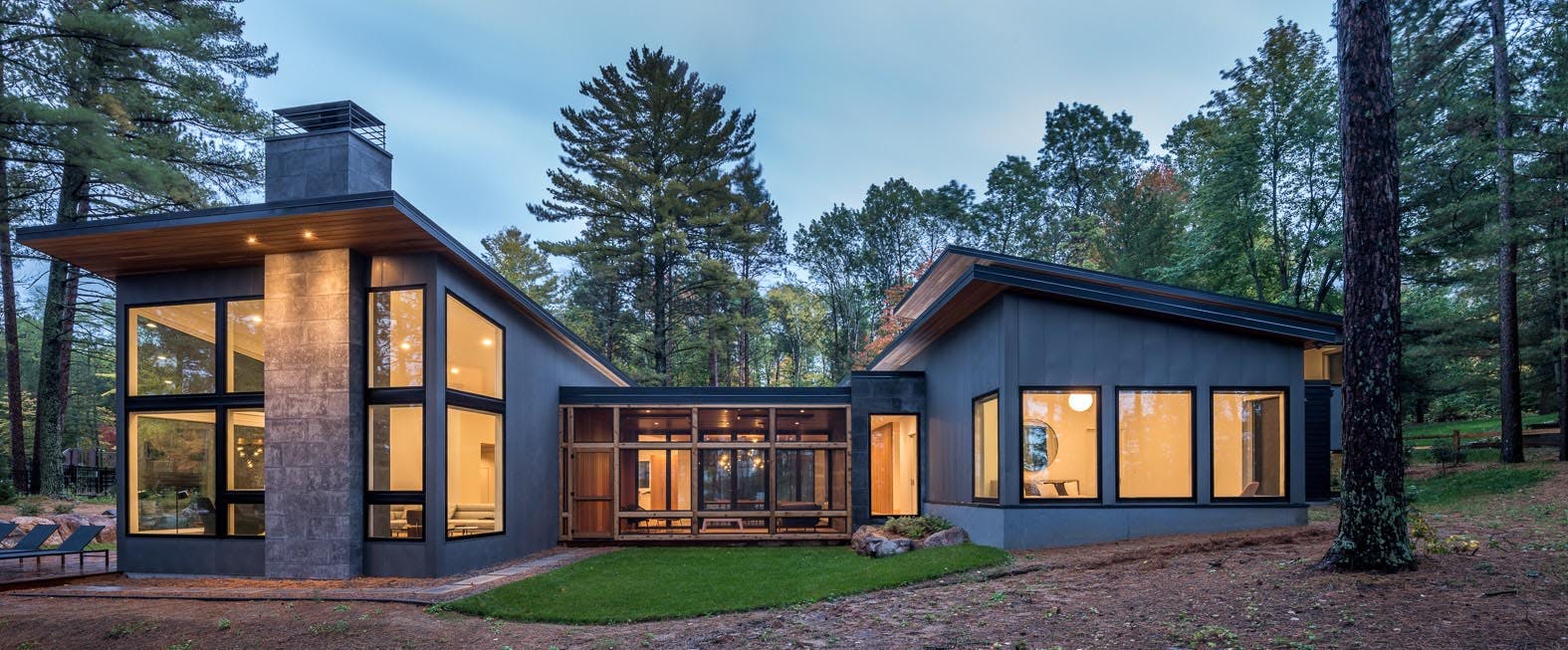 In northern Minnesota, sits a perfect lake house with perhaps the most perfect 3-season porch in existence.
The house itself is mesmerizing – the dark, muted palette of its exterior rises up gracefully and unobtrusively from the hillside as though attempting to appear as no more than a sequence of carefully arranged stone slabs, or other natural extension of the land on which it sits.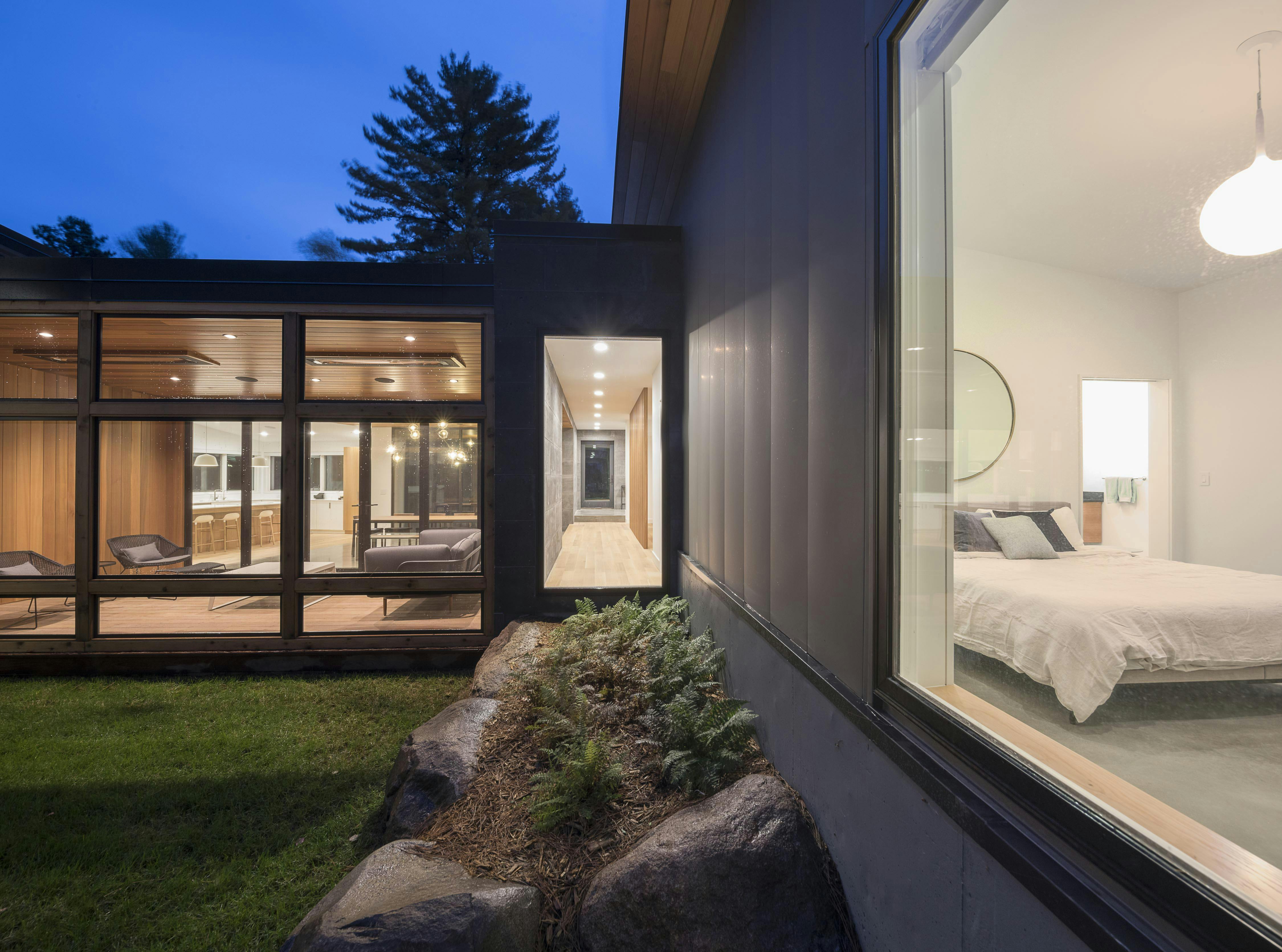 The 4800 square foot home is composed of two primary massings separated by a glass core. Splaying out to the lake beyond and nestled into a natural swale, the public spaces contour along the landscape, blurring the distinction between its built and natural environments. The voluminous living areas feature large walls of glass to welcome in the sometimes scarce northern light and capture intimate lake views through the embankment.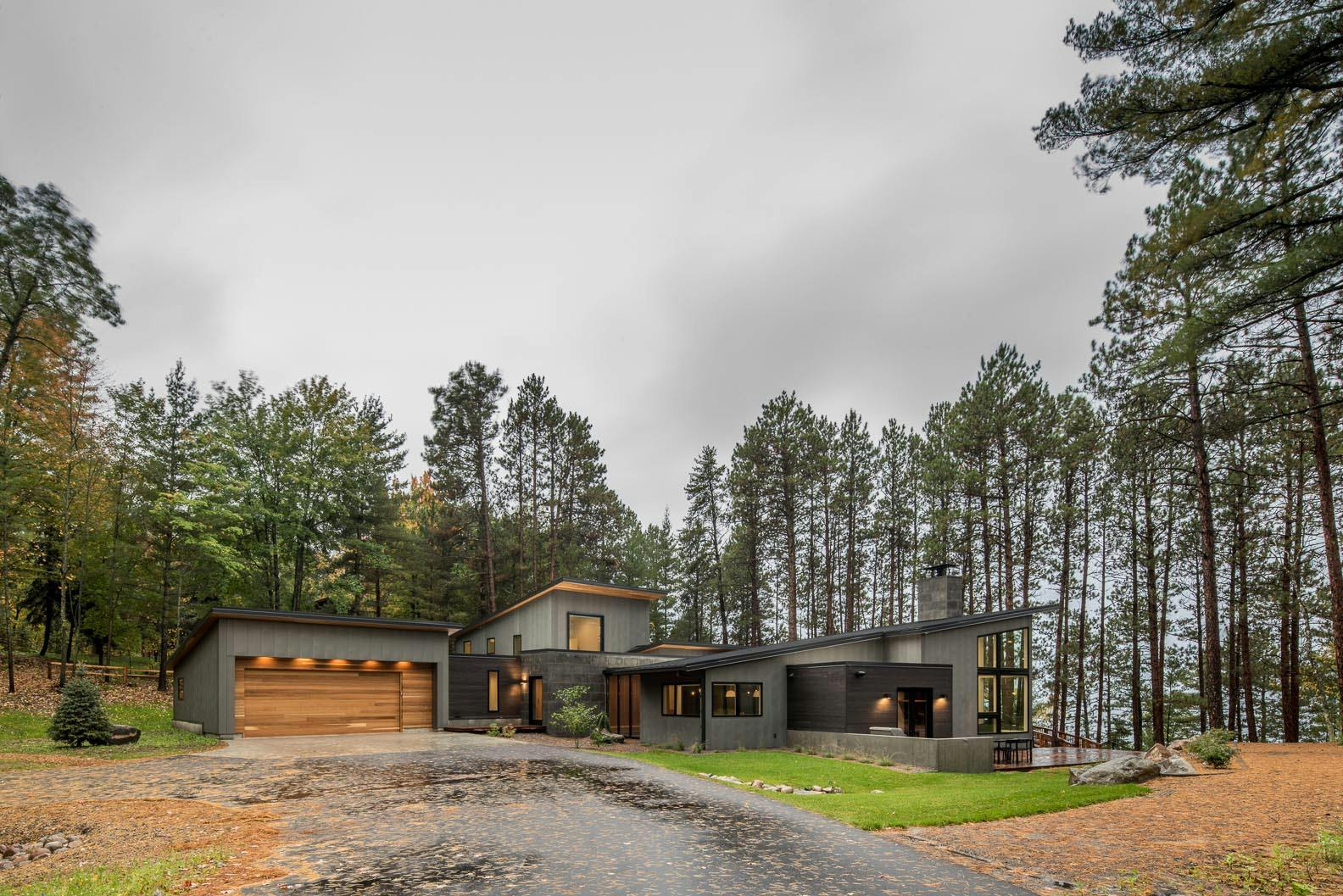 The glass core houses the three-season porch, a typical feature for a Minnesotan home. However, in this home, the concept of the three-season porch has been redefined into a more malleable, inclusive space, christened "the lounge" by design-builder, David Strand. "We created the lounge so you could be outside and you could have this kind of intimate moment. It's very much meant to be private from the core of the house, and then have that very framed and focused opening out to the lake," says Strand.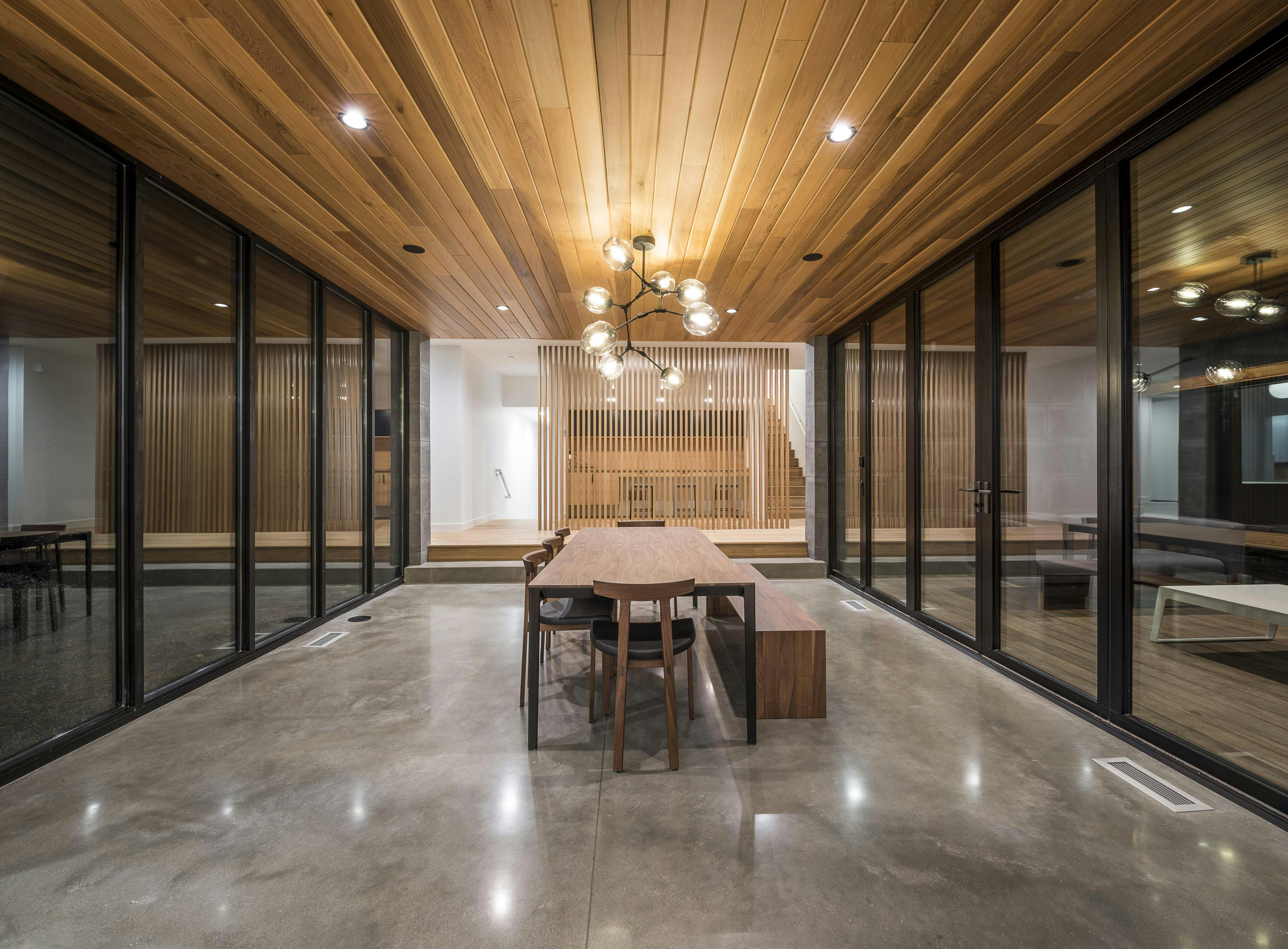 The glass core is formed in part by one NanaWall SL60 opening glass wall system. Upon opening, the system expands the glass core to combine the dining room and "the lounge," forming a sheltered connection to the woods and lake beyond. The thermally broken, aluminum folding panel system includes a pair of French doors to accommodate effortless passage to and from the lounge even when closed.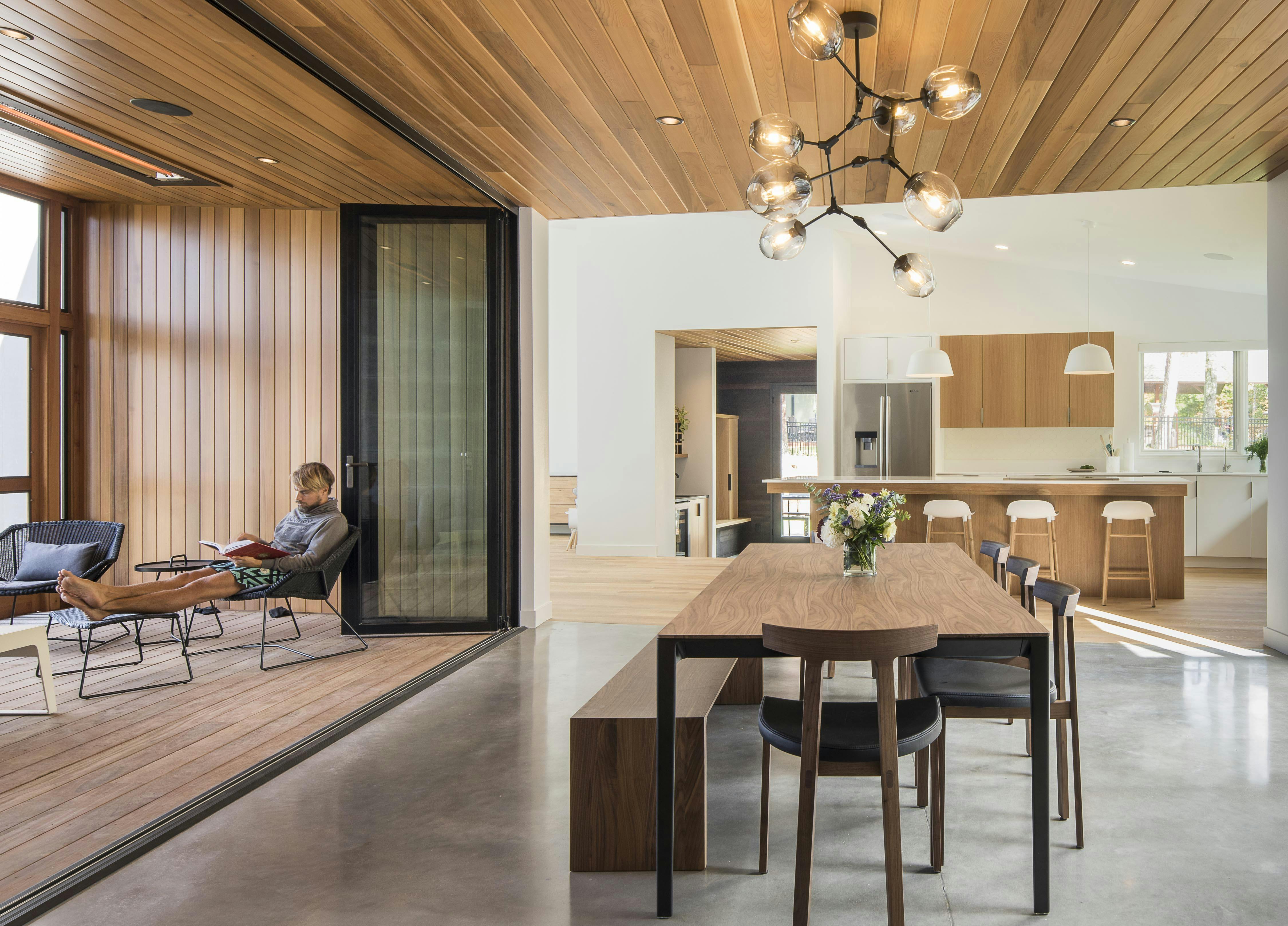 In tandem with the NanaWall system, two infrared heaters installed in the ceiling help to elongate the season in which the lounge can be used before the weather turns too cold.
Minnesota is known for its harsh and lengthy winters, so extending the timeframe during which the space can be used is no small thing. However, once winter does arrive, and use of the screened lounge is no longer practical, the thermally broken SL60 is the optimal barrier, providing superior insulation.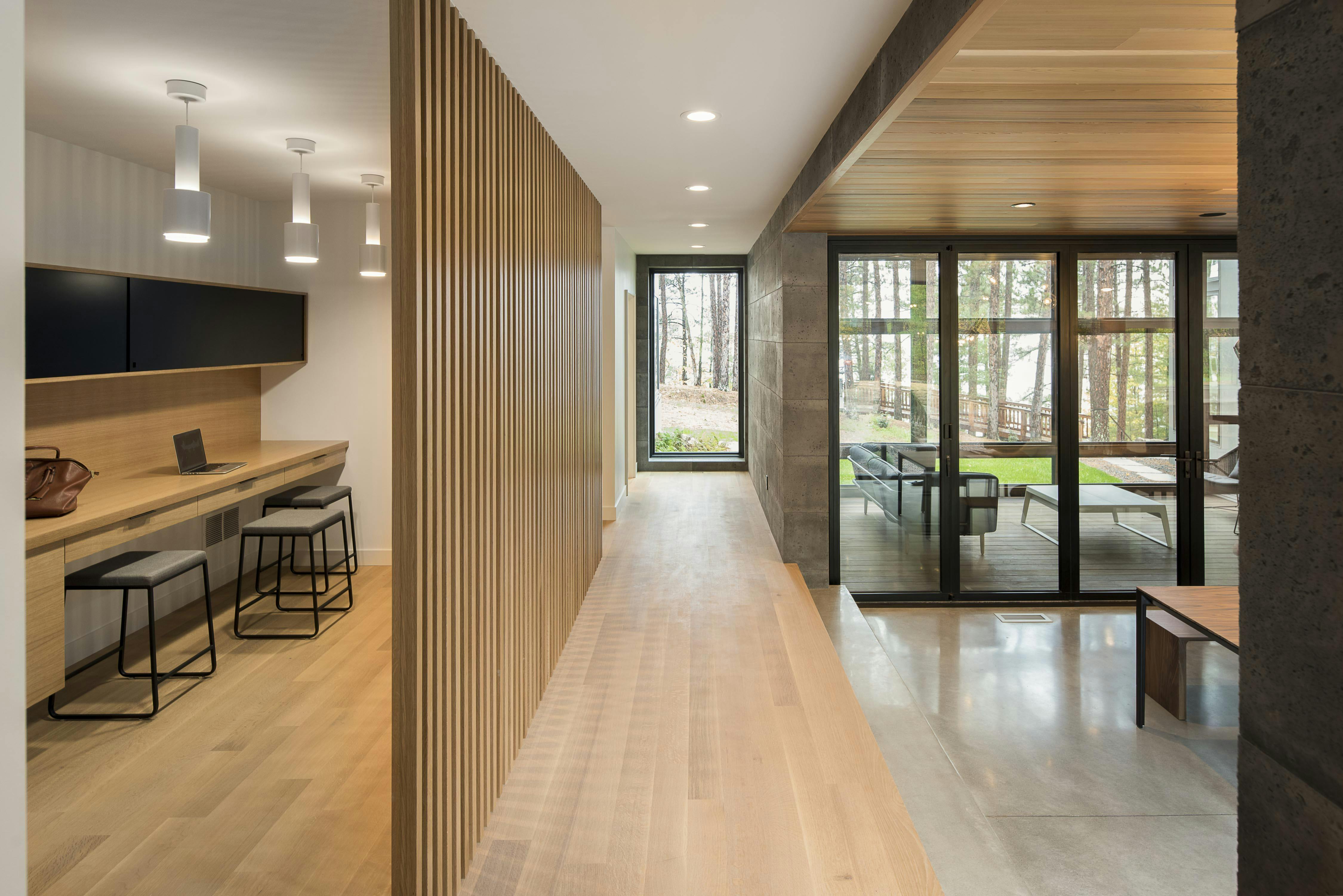 Strand's clients are very pleased with the opening glass wall and its functionality. "They're really impressed with it. It's just a highly engineered piece of machinery: the hinges, the way it rolls, moves, and closes. It's very sturdy and substantial. They're very happy with it, and they love what it does to the space."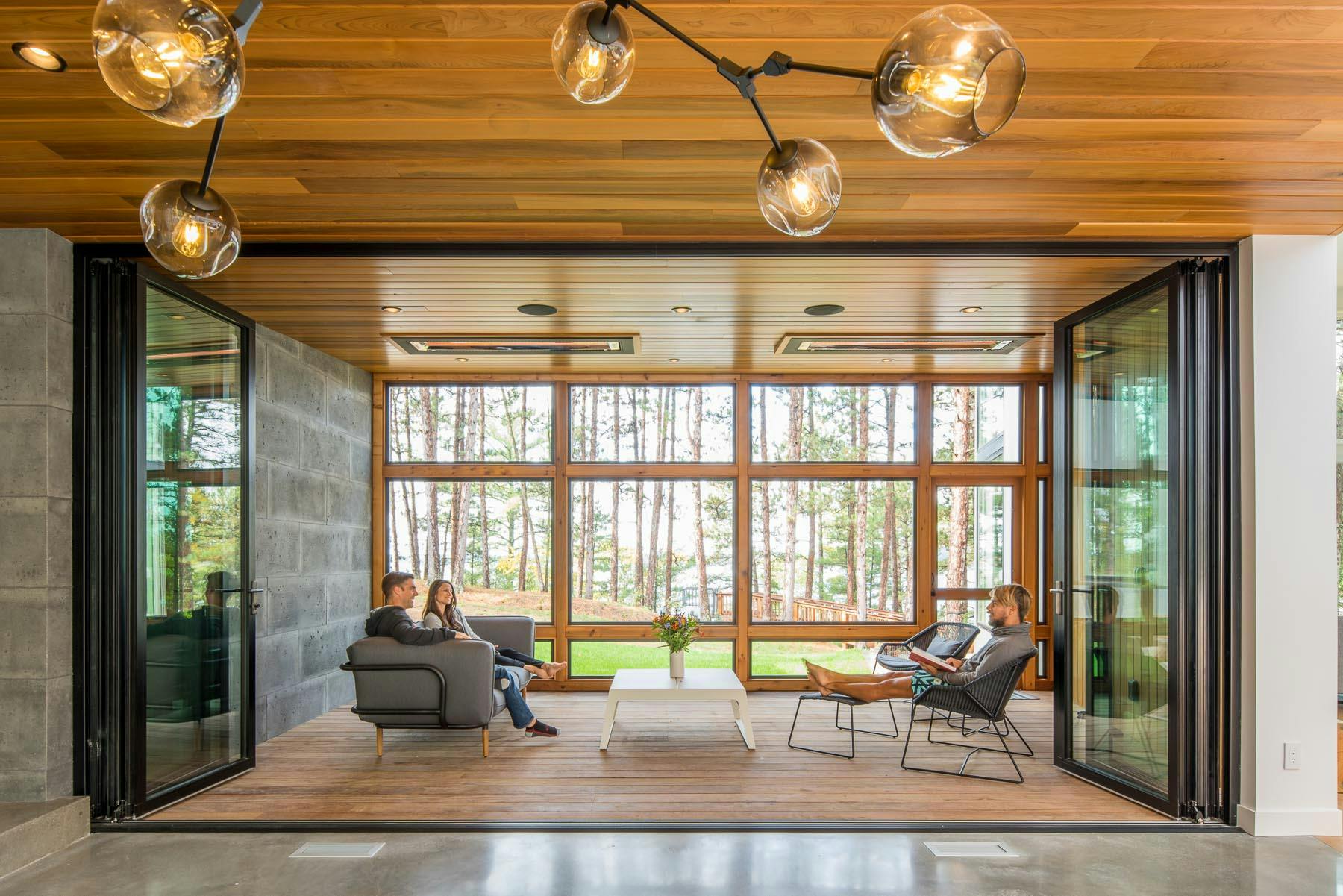 Here are a few more photos of this gorgeous home: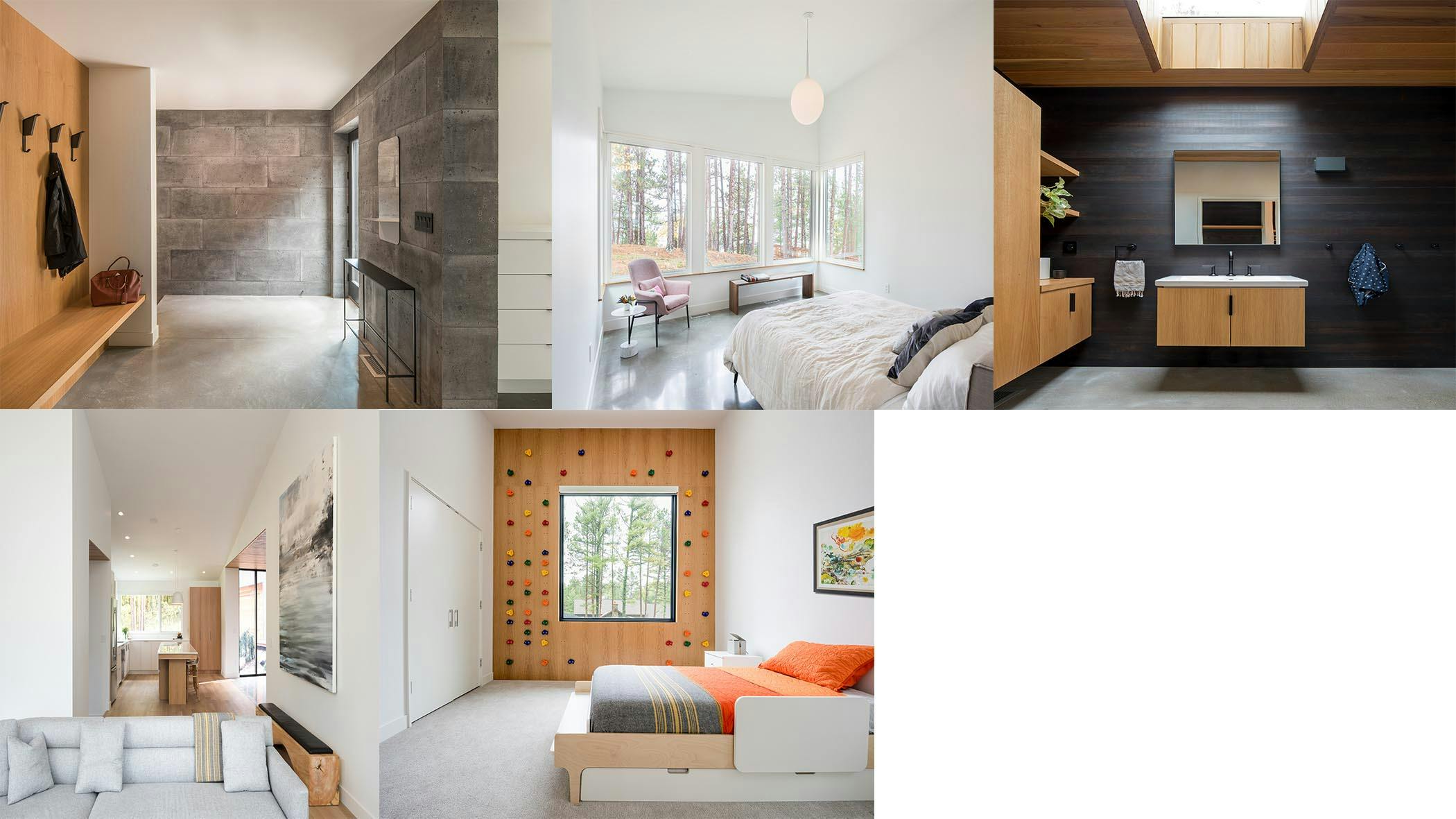 Questions about our 3-season porch solutions or the SL60 opening glass wall system? Email us at info@nanawall.com