By Liz Snyder and Matt Thomas, March 25, 2016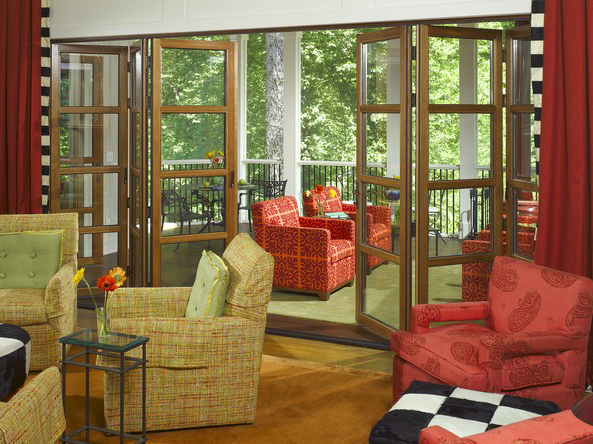 Often homeowners look for ways to increase their living space by constructing an addition to the original home property, which is a major project and can be very expensive. Yet if your home has an outdoor porch, you already possess an untapped treasure. When enclosed with a NanaWall opening glass wall, you can virtually expand your home right onto your porch and into your landscape beyond. Your home gains increased light and space, with an unobstructed view of nature all year long.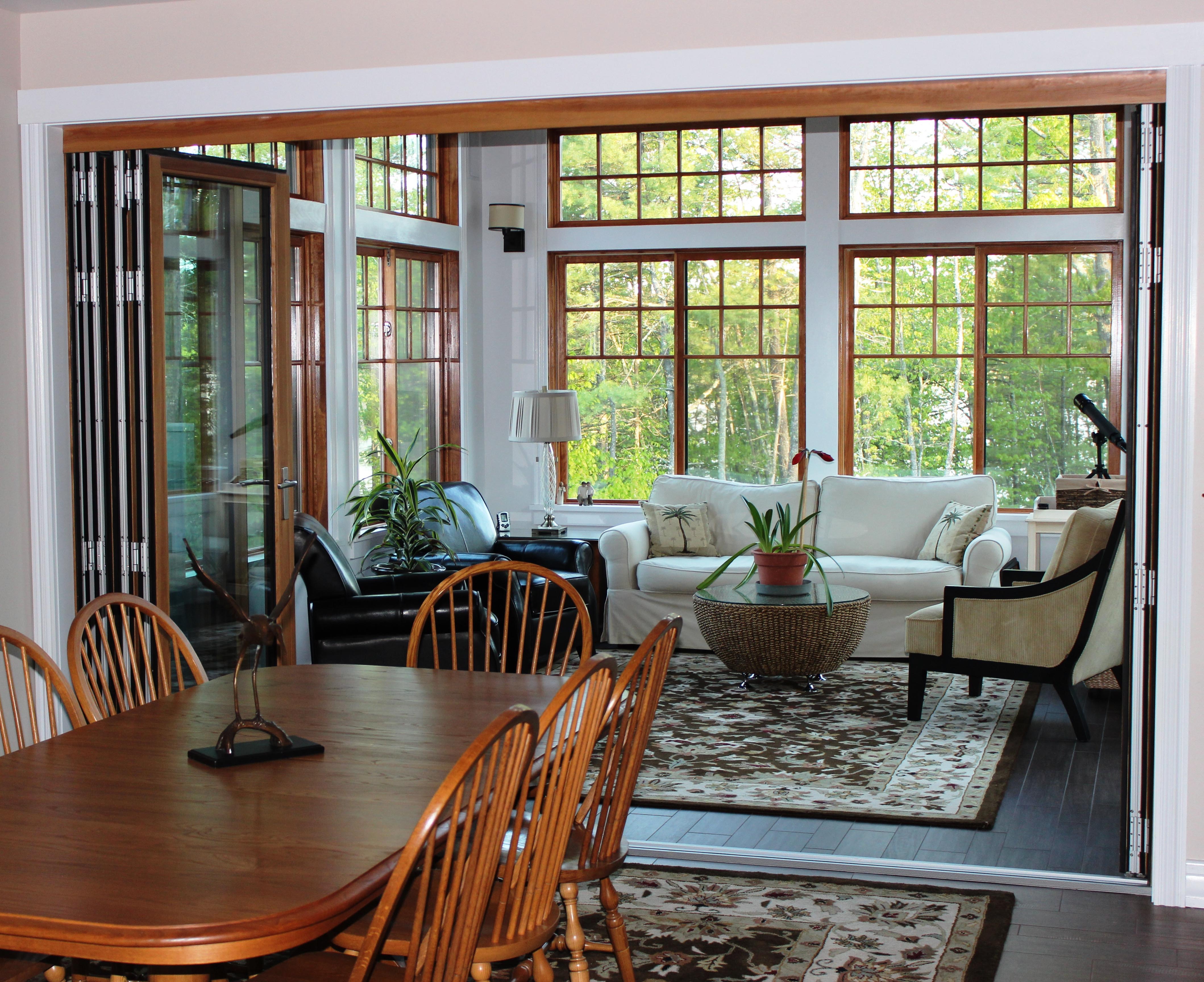 Most people associate glass walls with warm climates and ocean views, however energy efficient NanaWall opening glass walls are beautifully appropriate in all climates and seasons. Reclaim your front porch throughout the year by expanding the livable space in your home. Floor-to-ceiling glass walls are designed to keep the cold out in the winter and fold or slide away during the warmer times of year when you would normally use your porch for entertaining or relaxation. Even when you are not out on the porch, enjoying that cup of coffee after a storm, the opening glass walls will help to keep your interior spaces warmer by adding another layer of insulation to your home while still providing a usable entry door when the walls closed.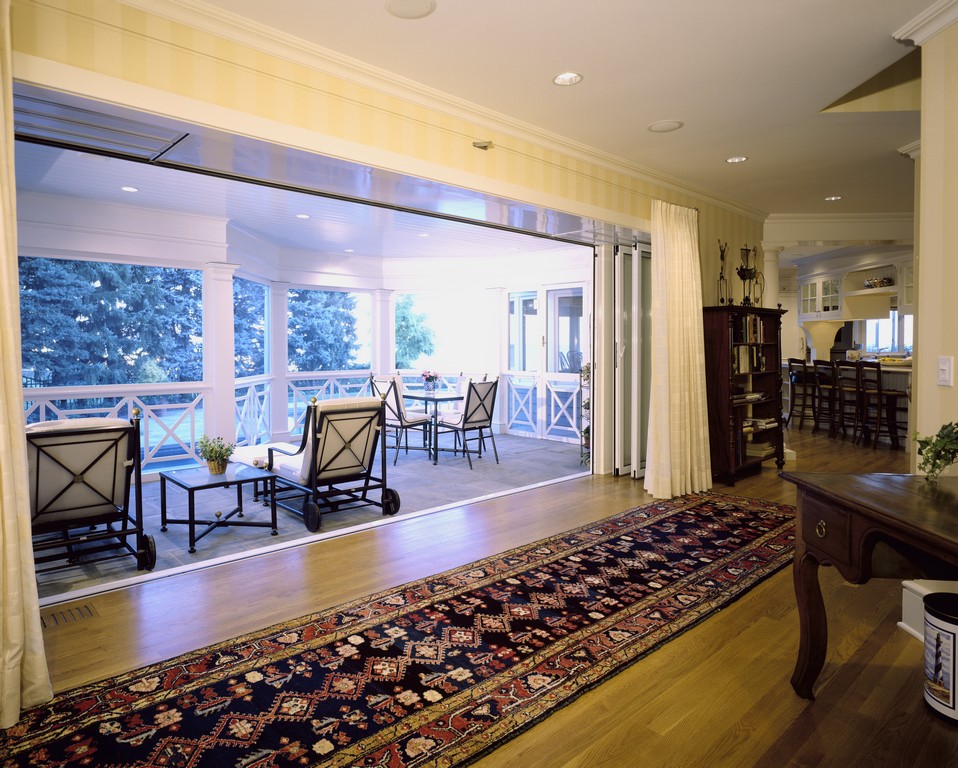 Homeowners tend to invest quite a bit of emotional energy to the front porch of their home. The porch creates the first impression and gives the home curb appeal. It is the landing place of a warm welcome to family and guests. Window walls like those developed by NanaWall helps homeowners protect the financial investment in furnishings and decor, while creating a year round addition to the home.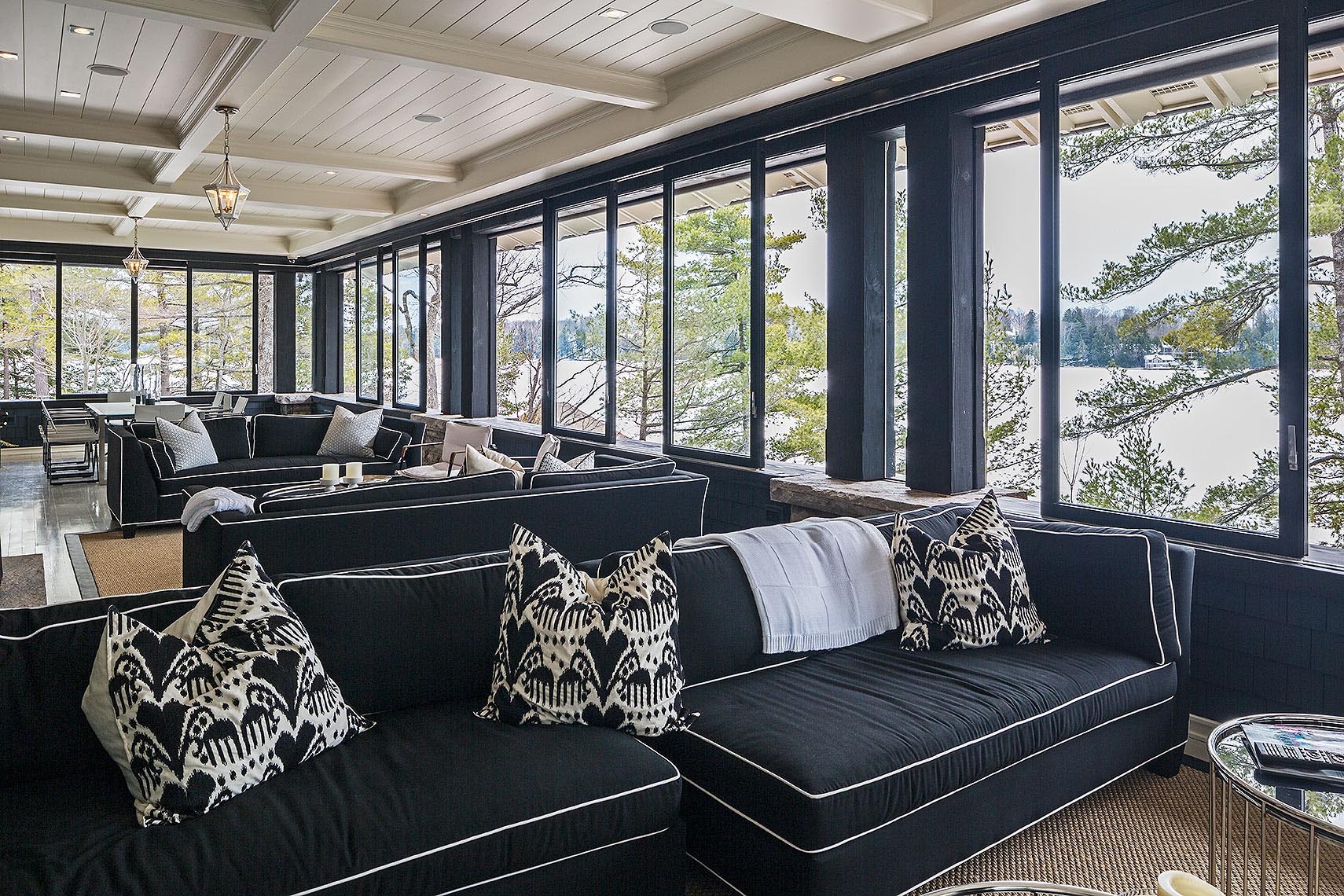 So whether you are the homeowner or the contractor, consider using energy efficient glass walls to open up usable living space even in the harshest conditions. NanaWall provides both straight and curved glass porch enclosures; even wrap-around porches can be enclosed to provide usable square footage to your home. The sleek low profile design provides a graceful and refined look to any home decor. Our team of specialists are able to customize a glass wall enclosure system to suit any configuration of outdoor porches. Contact us for a clear view of the possibilities for your home.