Enclosing a Porch for Living Space
By Liz Snyder and Matt Thomas, March 25, 2016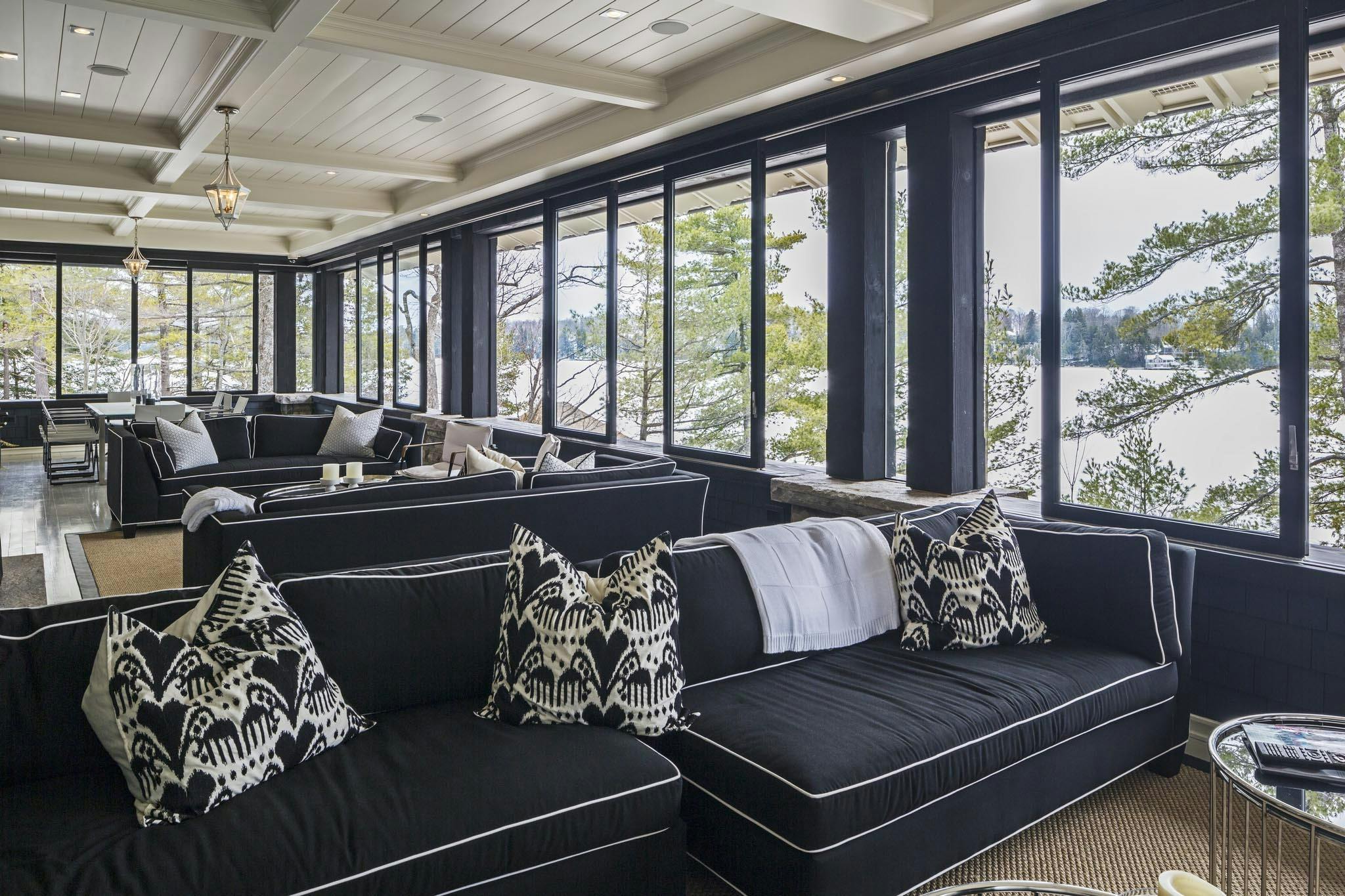 Homeowners often look for ways to increase their living space by constructing an addition to the original property, which is a major project that can be very expensive. Yet, if your home has an outdoor porch, you ;already have the space you need to create a beautiful addition.
Enclosing your porch for living space with folding glass walls or floor to ceiling windows is a great way to make the most of extra space. Your home gains increased light and space, with unobstructed views of nature all year-round.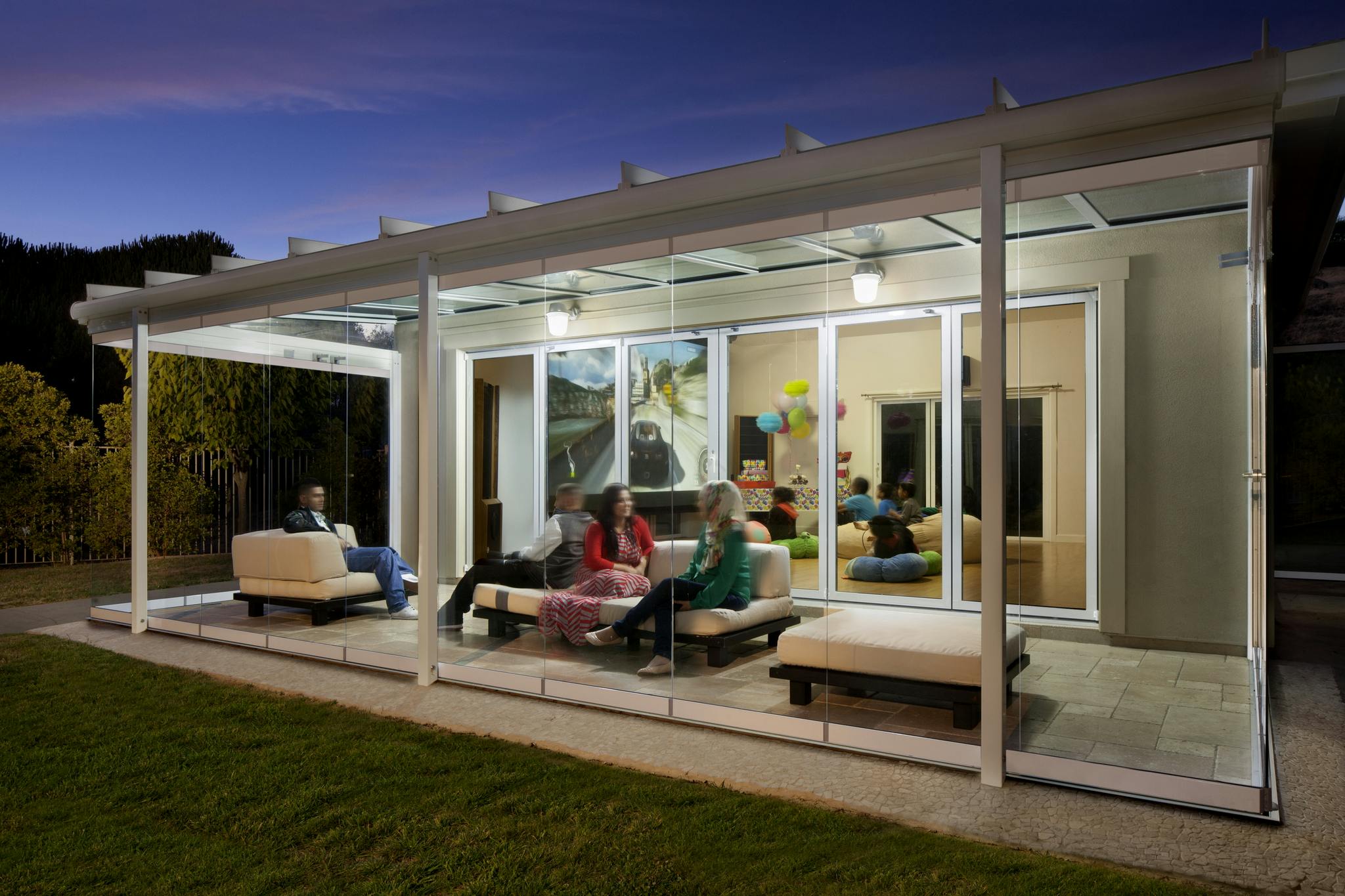 Enclose Your Back Porch to Entertain
A porch that extends off your kitchen or living room is a perfect opportunity to create a stunning entertainment space your friends and family can enjoy no matter what season. There are a number of ways to enclose a porch, from folding glass walls, to sliding systems that make it quick and easy to transform an outdoor porch to an indoor retreat.
Floor-to-ceiling glass walls–like the combination of the NanaWall SL60 and SL25 shown above–are designed to slide and pivot on a single track for optimal performance. With the addition of a glass roof, you can create the ultimate outdoor room full of light.
The frameless system offers exceptional visibility that makes you feel like you're outside while enjoying the temperate environment created by NanaWall's superior performance. Enclosing your porch with windows lets you open up the porch during the warmer months or enclose the space to enjoy a cup of coffee on a storm morning.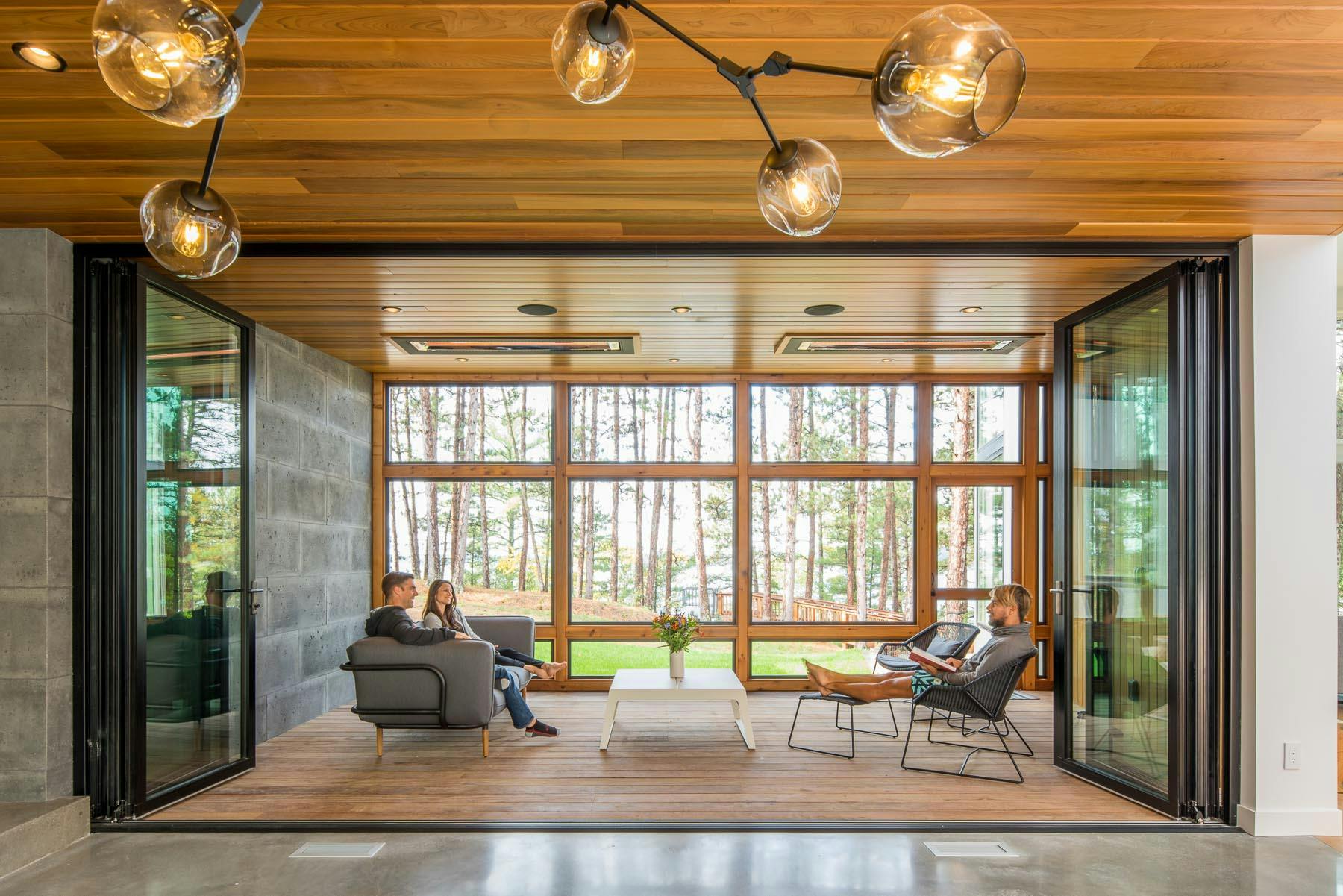 Build an Elegant 3-Season Porch to Impress
Whether you are the homeowner or the contractor, consider using energy-efficient glass walls to open up usable living space even in the harshest conditions. NanaWall's product line of systems can accommodate straight and curved glass porch enclosures, and even wrap-around porches can be created for additional living space.
The sleek, low profile design is refined yet functional, like the elegant 3-season porch shown above. Using the NanaWall SL60 opening glass wall system, this Minnesota home features the ultimate porch that extends off the living and dining rooms to create a luxurious indoor/outdoor living space.
By enclosing the porch, these homeowners can enjoy the beautiful natural surroundings year-round, thanks to the superior performance of the SL60. With an insulated aluminum core and NFRC rating, you can be assured that your porch is secure no matter what the weather brings.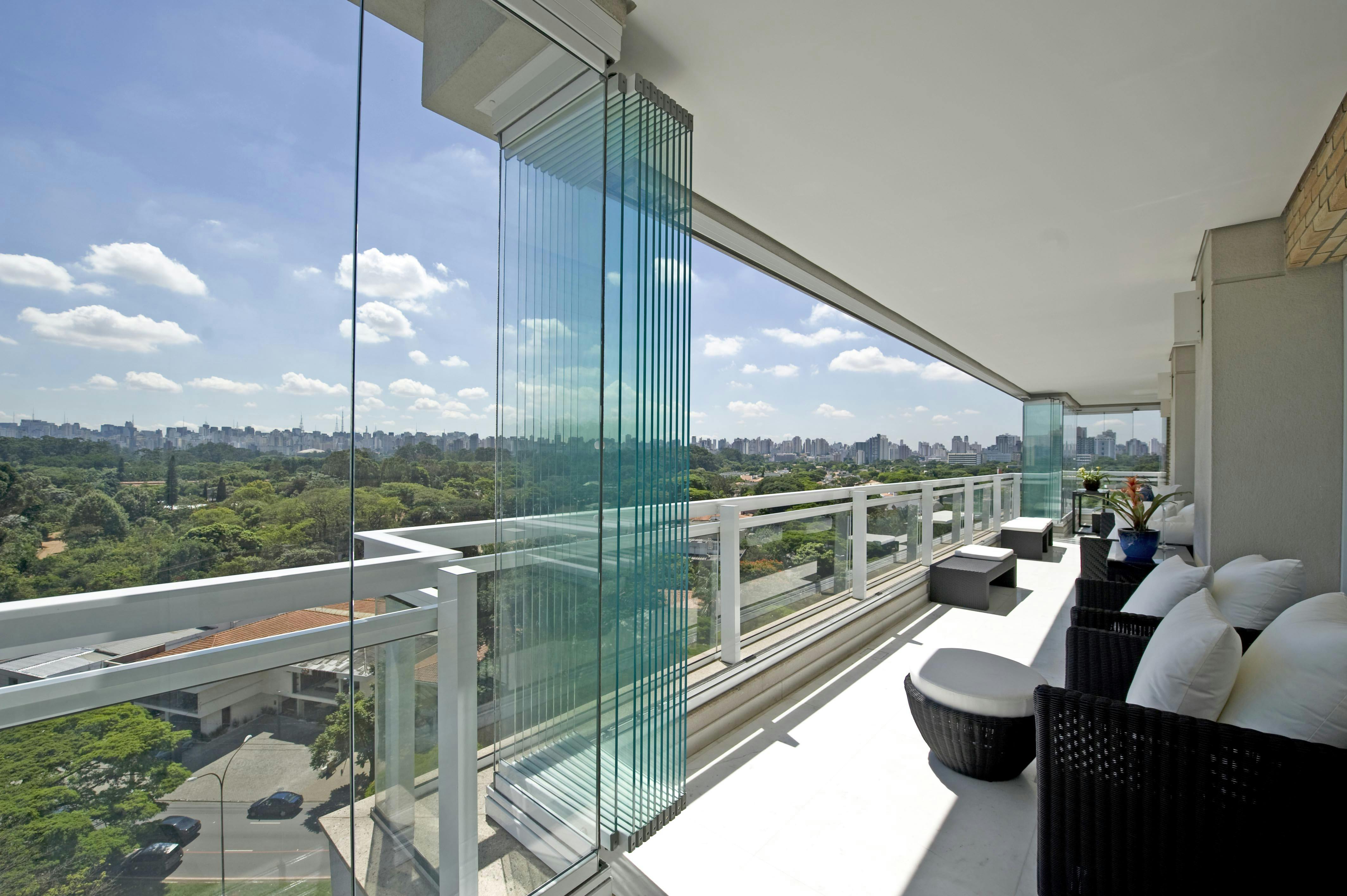 Balcony Enclosure for Any Weather
Just like enclosing a porch for living space, you can turn your balcony into a usable, energy-efficient entertaining space. Whether you live by the sea or in a cool, wet climate, there are options to create an insulated, secure balcony.
The NanaWall SL25 is an all glass operable system that can be partially or fully opened and stored to the side so you can enjoy the view from every angle. With the addition of glazing, you can be sure that your balcony will stay a comfortable temperature even when it's chilly or hot outside.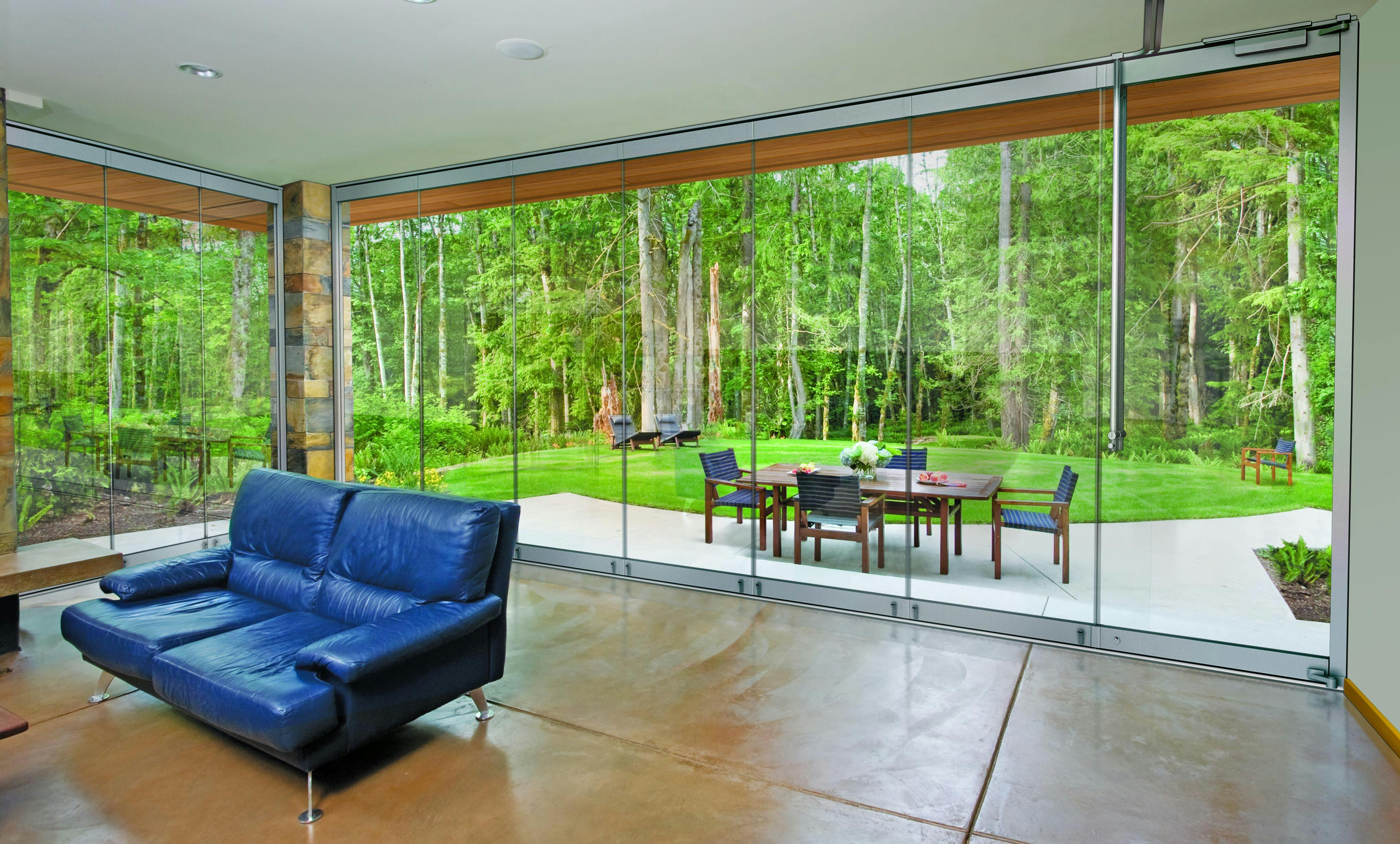 If you're looking for superior weather-rated protection in an all glass sliding system, ClimaCLEAR is the best enclosure option. With customizable panel sizes, swing door options, and a patented interlocking system, you need not worry about the weather and can enjoy your porch or balcony year-round.
Whether you want to enclose your porch for living space on the front of your home, back, or a balcony, NanaWall has a glass wall system to suit your needs. Our weather-rated, operable glass walls offer numerous configurations that can accommodate design challenges while offering you the comfort and security you desire.
Contact us today to learn more about how we can help you create your dream porch!