Top 5 Home Design Trends of 2022 with Residential Glass Walls
By NanaWall Systems, January 12, 2022
New year, new you…. new home? As we welcome 2022, we can't ignore the emerging trends that will likely influence our future home design choices. From alluring curves and natural hues to the less surprising ones like upgraded home offices and biophilic design, these trends have undoubtedly been curated by our prolonged stay-at-home experience. Homeowners have never been more in tune with their needs while health and wellness at home have never been more prioritized. So, let's take a look at these promising design trends and how NanaWall residential glass walls fit into the picture.
2022 Design Trends and Residential Glass Walls
1. Outdoor Living Spaces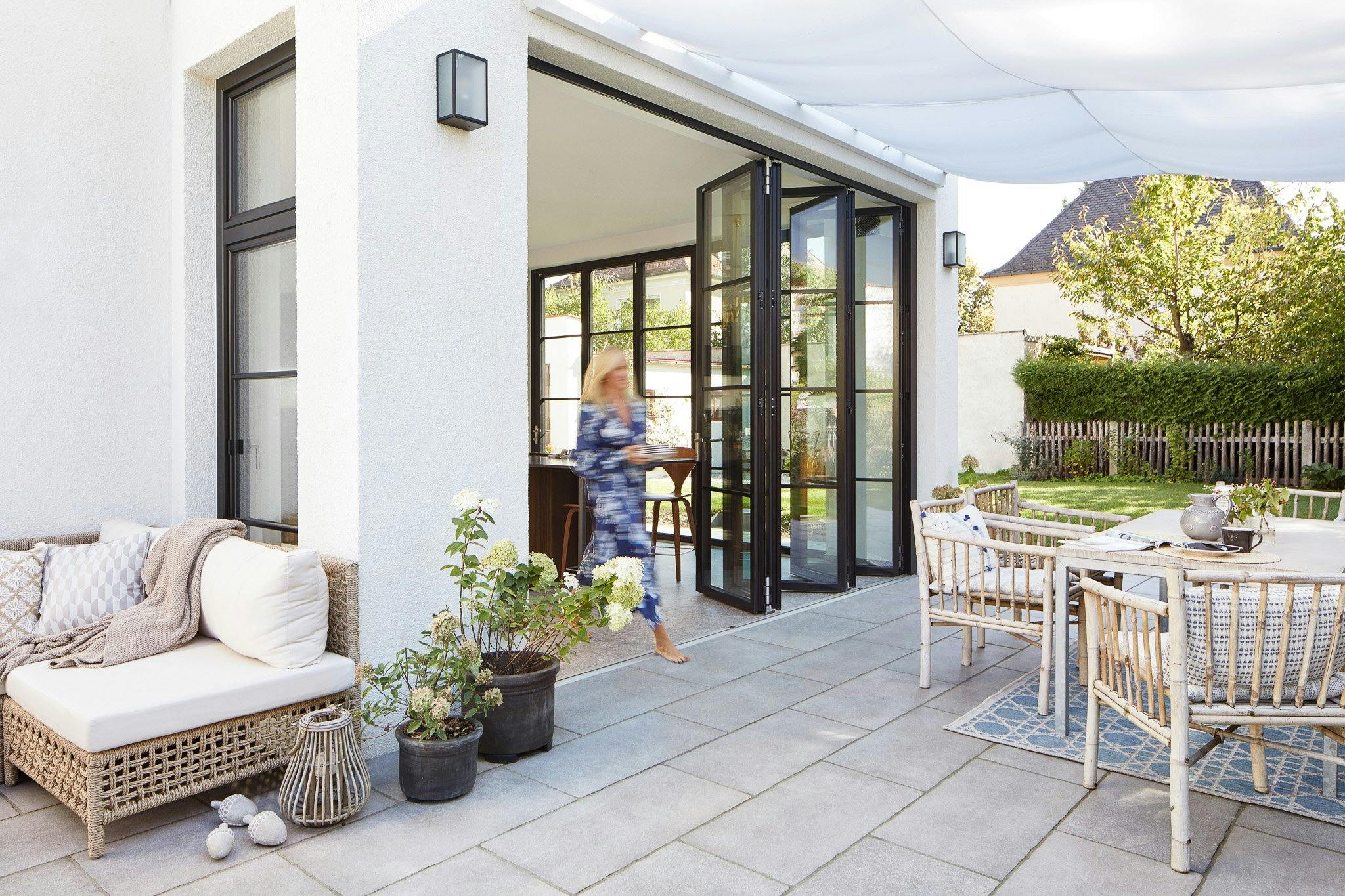 Undoubtedly, the best room of the house is the outdoors. Outdoor living spaces come in all shapes and sizes—from fully decked-out patios and sunrooms to the smallest decks and balconies in multifamily complexes. These outdoor living spaces present homeowners with an easily accessible and fully customizable open-air area for day-to-day activities. Lounging and al fresco dining, entertaining, and spending time with family, all these activities can now be hosted outdoors while reaping the many health benefits of nature. When it comes to architecture and design, professionals are adapting flexible design solutions like opening glass walls to achieve indoor/outdoor lifestyles. These easily operable systems seamlessly extend residential interiors into outdoor spaces, whether it be a multifunctional pool house or Juliet balconies.
2. Multifunctional Rooms (Goodbye Open Floor Plan)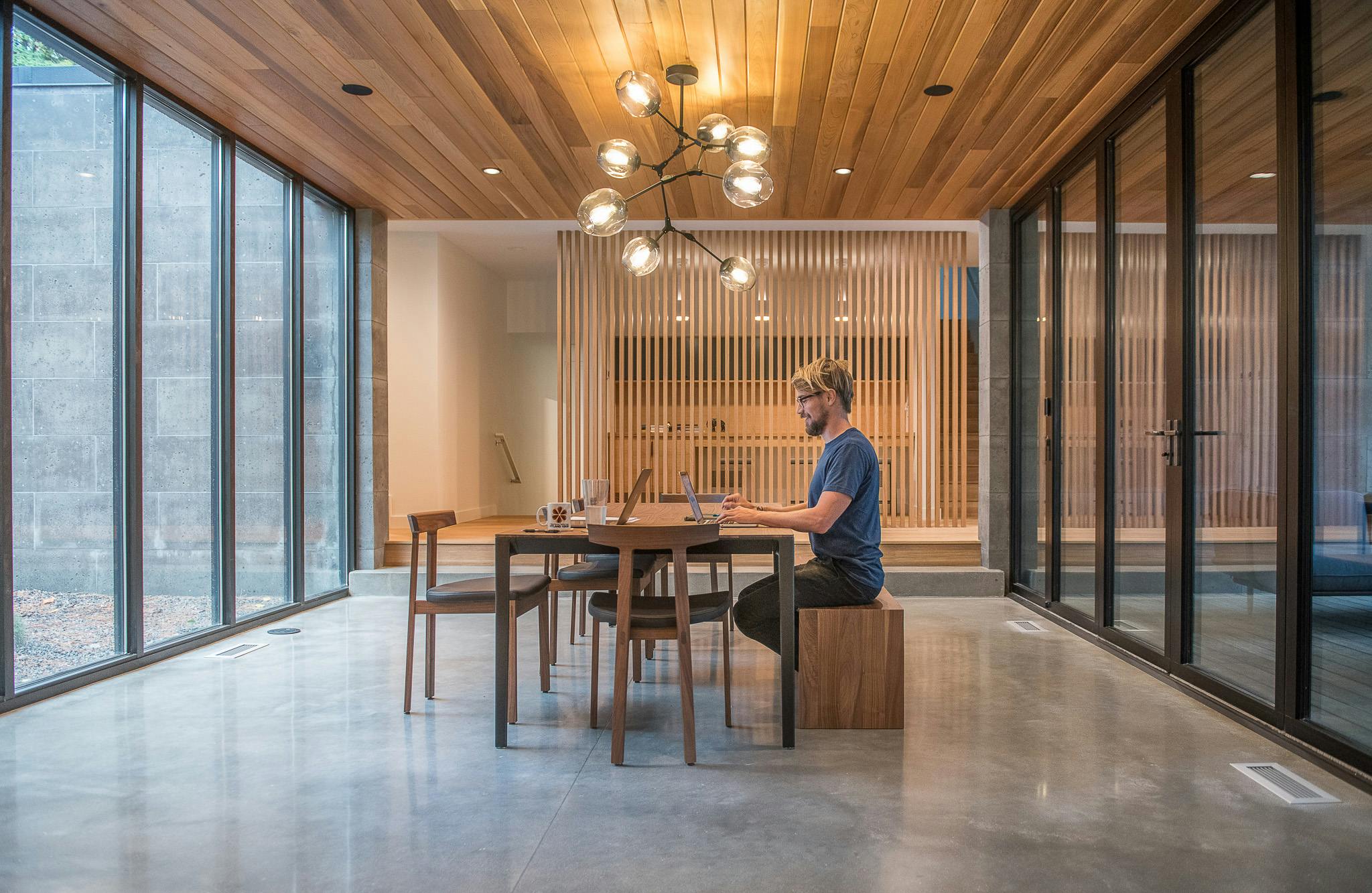 Multiple interior design influencers predict the demise of the open floor plan as homeowners prefer more dedicated rooms to accomplish daily tasks. Spaces that can accommodate multiple activities under the same roof are preferable, especially in a time where our homes have become offices, school rooms, and even gyms. Those that are not quite ready to let go of their open floorplan may find a solution in interior wall dividers to achieve a sense of privacy and separation. NanaWall offers residential glass walls with minimal frames and barely-there floor tracks—or no floor tracks at all—that are ideal for interior applications. To achieve larger openings and maximize flexibility, Generation 4 FourFold and SixFold panel sets can be specified. Panels stack in discreet parking bays without obtrusion and can even be customized with panels that fold all the way back and parallel to the opening to completely optimize space.
3. Alluring Curves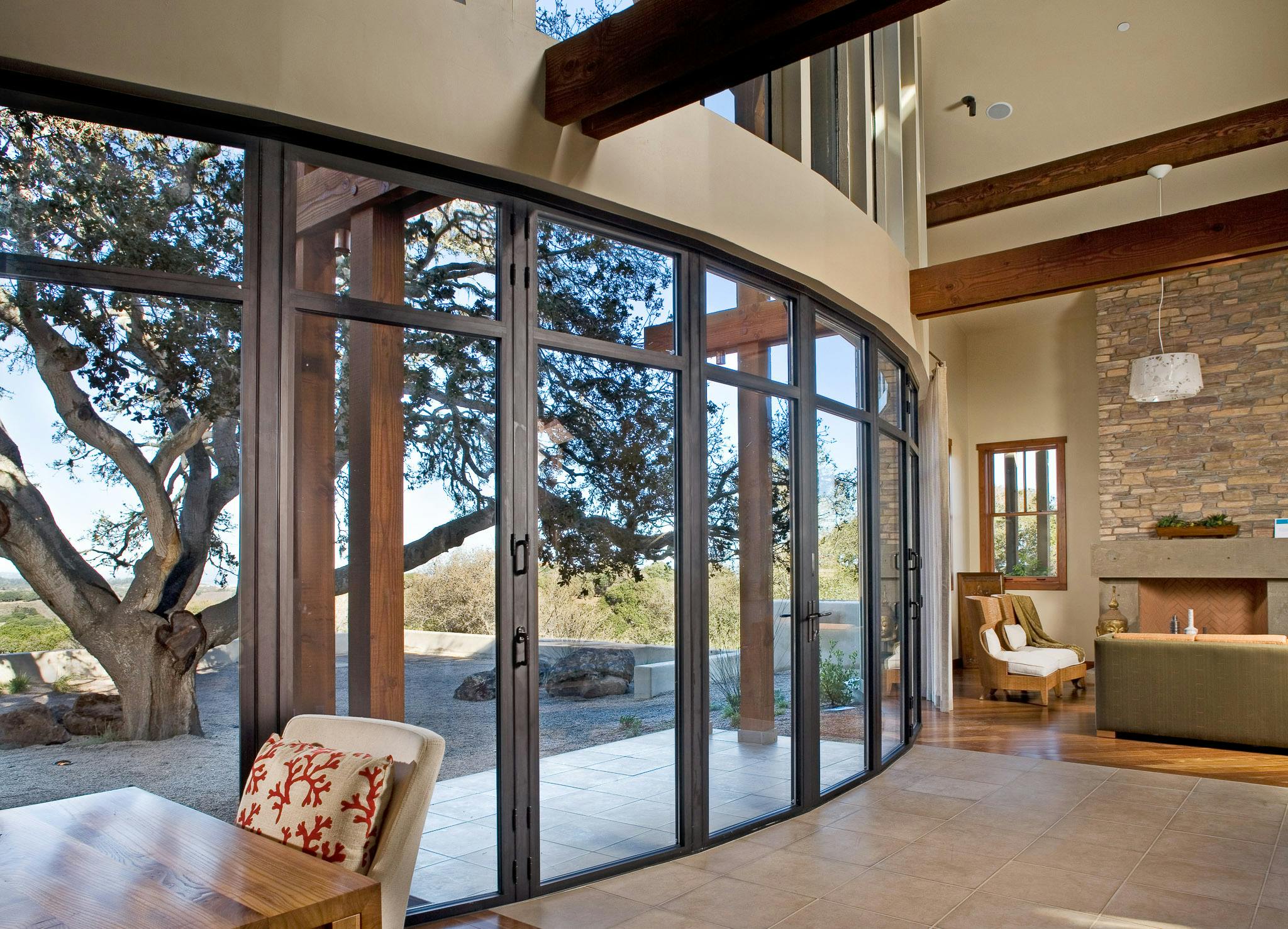 Forget sleek lines and sharp corners because curves are here to stay—at least for the next few months that is. From furniture pieces to decorative accents like rugs and decor, these rounded touches add a sense of softness and comfort to residential interiors. For a more subtle yet statement-making design feature, NanaWall offers segmented curve opening glass walls in both aluminum and wood framed options. Just like their traditionally linear counterparts, these systems are easy to operate and are customizable to your desired aesthetics and needs. Give your guests something to talk about with an all-glass floor-to-ceiling glass wall!
4. Upgraded Home Office Spaces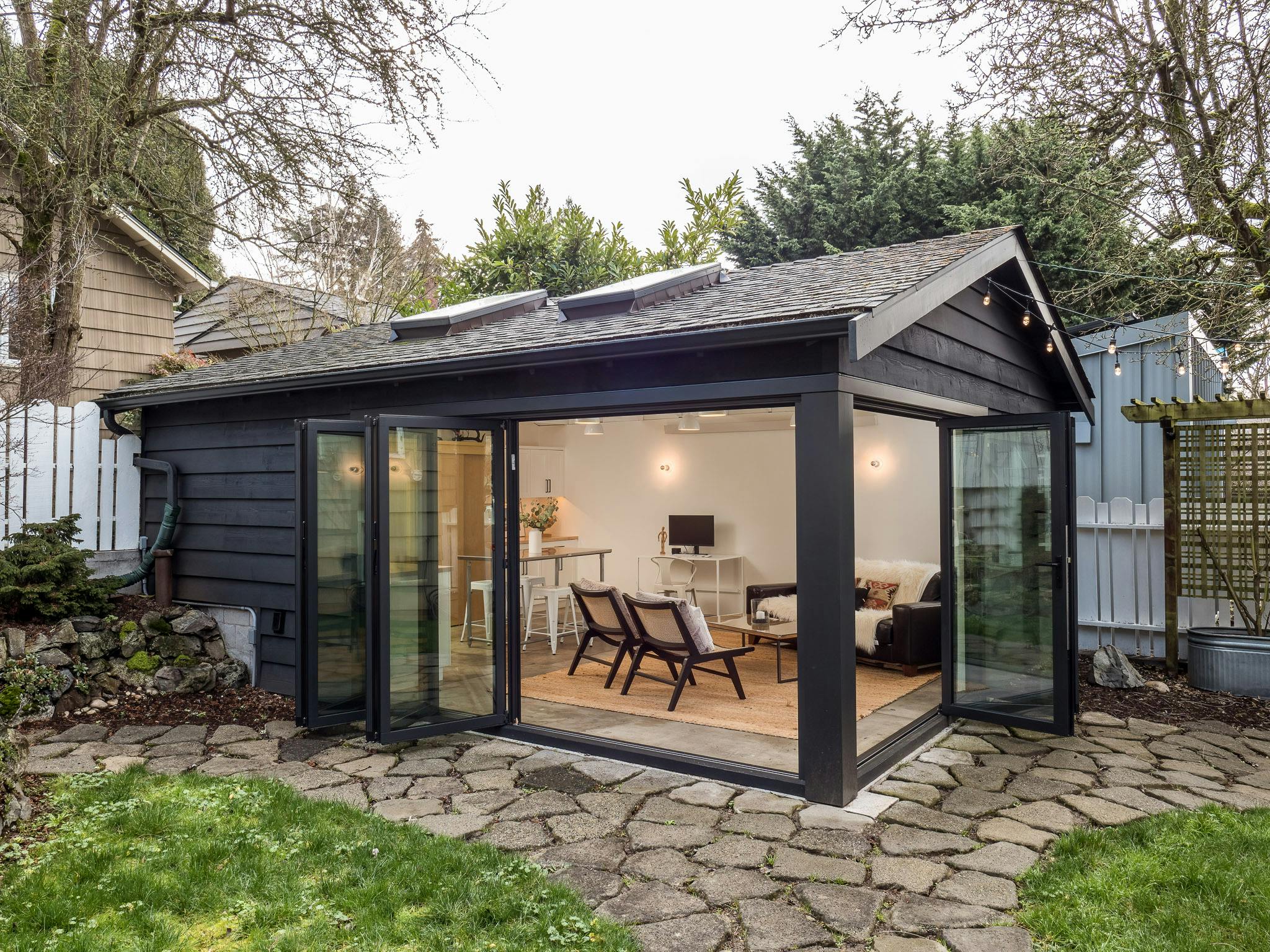 Despite most people returning to the office or adapting to a hybrid approach, the at-home workspace continues to evolve with homeowners opting for dedicated spaces or detached additional dwelling units (ADUs). What does the ideal work-from-home space look like? Specify a well-lit area with quick access to fresh air ventilation—two major elements proven to increase productivity and improve moods. An enclosed, dedicated room for working will keep away potential distractions, especially when sharing the home with family or roommates. An ADU offers the ideal multifunctional getaway that can act as a home office or school room during the day and a guest house during the weekend. Elevate your ADU's functionality with residential glass walls for utmost space flexibility, natural light, and fresh air ventilation. Did we mention NanaWall offers sound buffering up to STC 45?
5. Natural Hues and Earthy Textures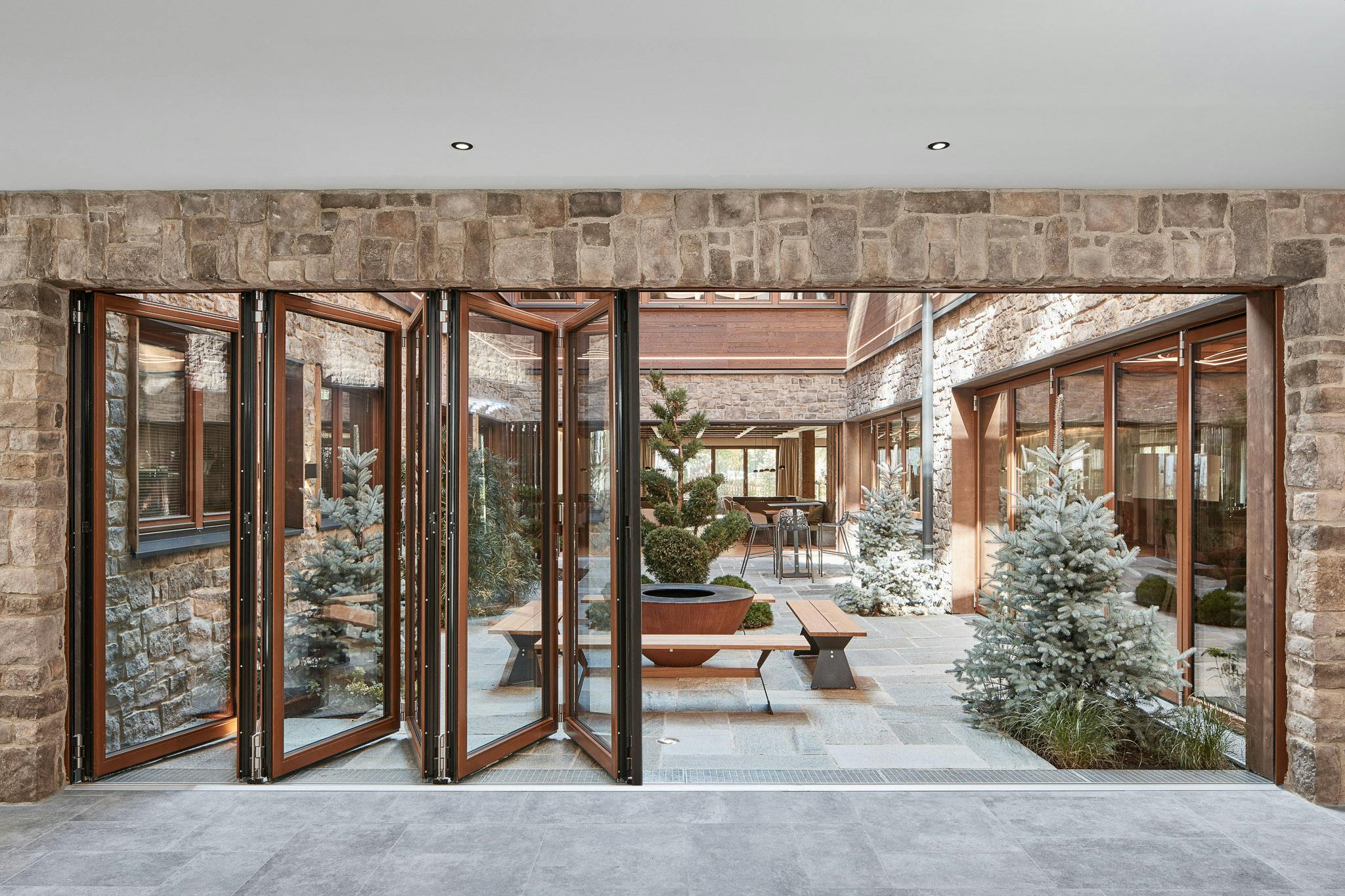 From designated outdoor living spaces to an abundance of indoor potted plants, homeowners are finding creative ways to bring the outside in as much as possible. But aside from plants and large fenestration, interior design trends are placing an emphasis on natural, soothing hues and textures that elevate comfort for sanctuary-like living spaces. This can take the form of organic textures like wood and stone accents, earthy paint colors, and even wall papers featuring nature patterns. If that's the aesthetic you're going for, then perhaps wood-framed residential glass walls are the right choice for you. NanaWall offers frames made out of sustainably harvested wood in Sapeli Mahogany, Pine, Spruce, Meranti, Western Hemlock or other specialty woods available.
Final Thoughts
Whether you are one to follow trends or not, there is no doubt that this year will be all about comfort and functionality. NanaWall residential glass walls enhance residential interiors with the indoor/outdoor lifestyle and flexibility of space, allowing homeowners the freedom to modify residential interiors to their everyday needs. Our systems are designed to meet multiple design challenges and to withstand the test of time with ease of operation, low-maintenance, energy efficiency, and weather performance. So, what design trend will you be applying to your home this year?
Discover these and other design possibilities with NanaWall opening glass walls in our extensive gallery of projects!