What are the different systems that give more open space?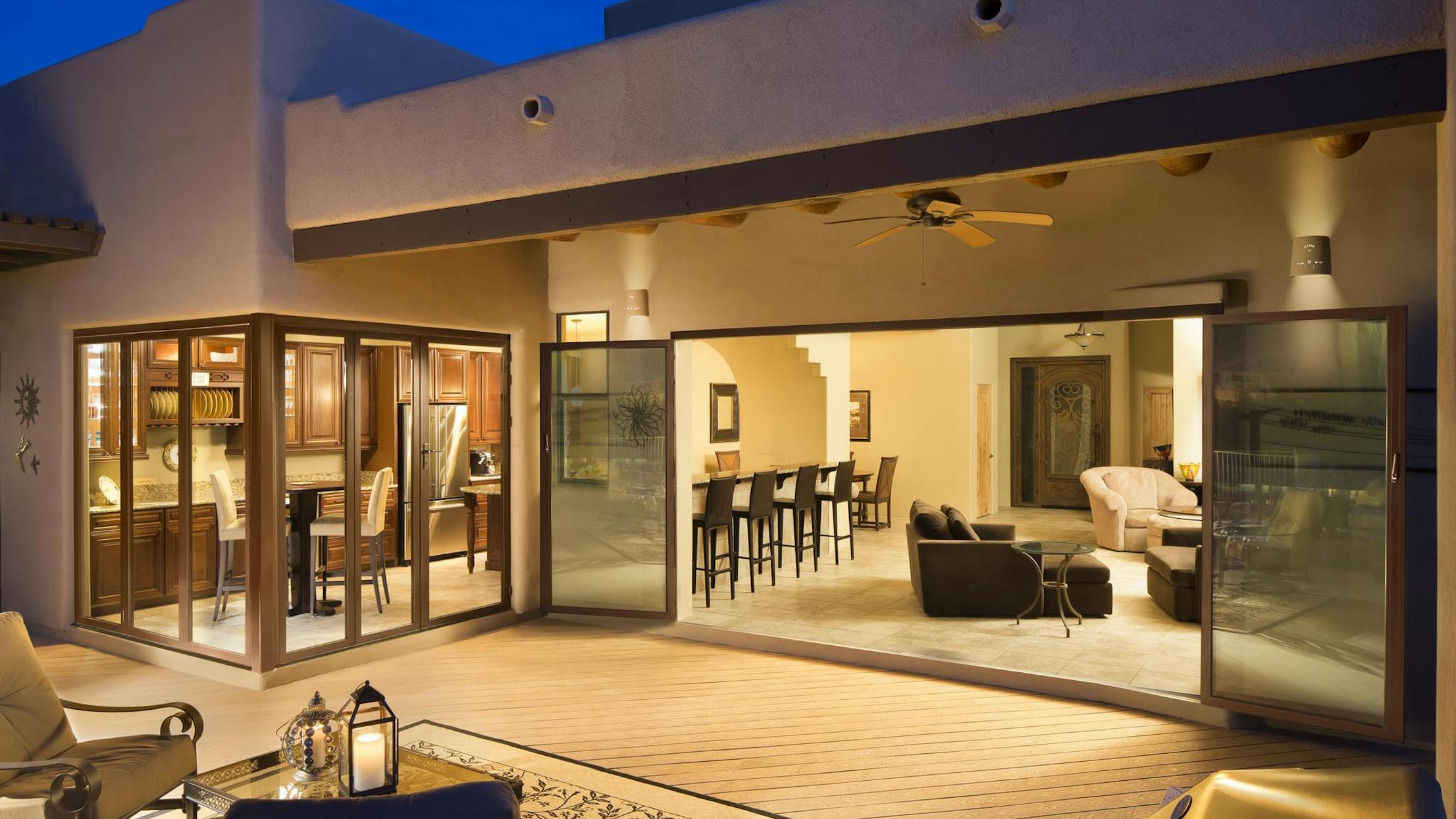 NanaWall has over 30 years of experience, and over this time, we've created folding glass walls that are not only beautiful but tested and proven to perform.
Although many homes have traditional sliding glass doors, these are dated and have several limitations. Older sliding doors offer poor insulation, are often difficult to open, a security risk, and offer only half the opening space of a folding glass door. 
NanaWall makes folding glass doors that solve these issues in a beautiful, eye-catching product. Our systems are prized for their elegant simplicity in look and operation - but from an engineering perspective, they solve multiple complex problems few other products can. They can resist hurricanes, offer field-tested security, and can stack and fold flat with ease for unmatched views
Our fourth generation of folding glass walls have miraculously thin profiles, whether you choose aluminum, clad, or wood-framed. And unlike sliding glass doors, each panel of our glass folding walls connects to others and folds as they open, all while remaining on a single track.
Traditional sliding glass doors are often a weak link in a home's security, but NanaWall has solved this problem by incorporating industry-leading security technology. Our factory-installed, innovative folding or sliding glass door security system includes multipoint locking and extra-long, tamper-resistant dual point locking rods between panels, ensuring that each system meets or exceeds all forced entry testing.
NanaWall systems are tailored to each homeowner's specifications, and they're available in hundreds of sizes, shapes, and colors. We don't provide a one-size-fits-all option but instead offer a range of flexible solutions for a wide range of applications. These all help homeowners optimize and maximize indoor and outdoor space.
NanaWall is here to help you through this process to ensure you receive the perfect folding glass door solution for your needs. Contact us to receive a free design consultation.

One Hand Operation German engineered roller system ensures quiet, smooth, and trouble free single hand operation by using an "intelligent" guiding system.
Connect with a NanaWall expert to answer your questions and explore how we can support your project.
Monday - Friday: 7 AM - 5 PM PST