Narrowest Stiles with Superior Thermal Performance
Features
Provides the Best Thermal Performance for an Aluminum Folding System
Superior U-Values are achieved with a specially designed web of polyamide plastic reinforced with glass fibers thermal break in panel and frame profiles that are 3 1/8" thick. Multi-chamber profiles with 1 3/16" wide quadruple thermal insulation and cavities can accommodate either double or triple insulated glass provides the best heat insulation meeting the latest European Energy saving regulations (EnEV).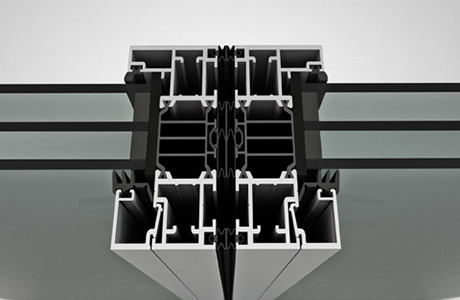 High Air and Water Resistance
European testing with the higher weather performance sills for both inswing and outswing opening units achieved no leakage at 7.5 psf.
Technology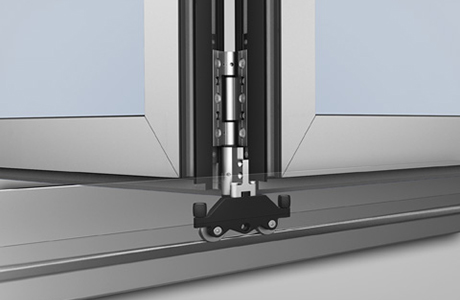 Floor Supported System
This system is ideal for applications where load-bearing capability of the header is a concern. The system's main weight is carried by the floor track. The upper track is merely a guide.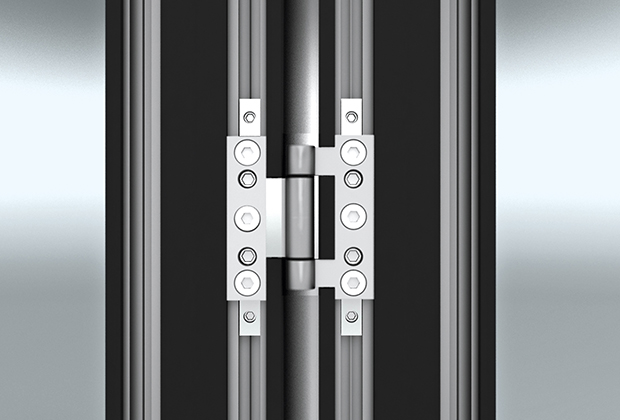 Width/Height Adjustments
Even after installation, the hinges on the SL80/81 are adjustable in both vertical and horizontal directions. The folding glass doors can easily be height adjusted by about 8 mm which is important if building settling occurs. Stainless steel hinge pins and screws are used.
Two Profile Choices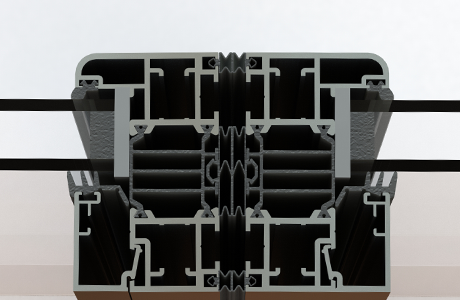 SL80 Profile Detail
Rounded softline design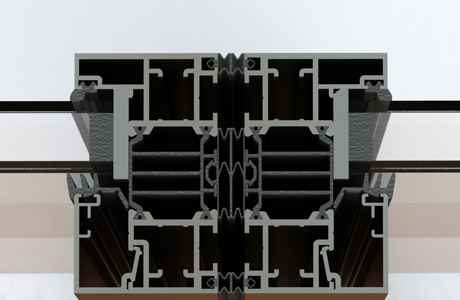 SL81 Profile Detail
Angular edge design
German Engineering
NanaWall systems are designed in Germany, providing world-class quality and long-term reliability
Unique to You
Each NanaWall system is custom made to order based on your project and your personal preferences
Wide Openings
NanaWall folding systems can replace walls or doors up to 39' wide, select systems can go even wider if desired
Built to Perform
NanaWall systems meet or exceed air, water, structural, and forced entry tests for weather, durability, and security
Aesthetics
NanaWall systems offer a variety of material options and finishes to coordinate with any design
Ease of Operation
NanaWall systems offer single-handed operation and move smoothly with little effort