World's First Edge-to-Edge Glass
Folding Wall
Features
Edge-To-Edge Glass
The NanaWall SL82 is an award-winning structurally-glazed folding glass wall system. Earning the prestigious Red Dot Award for product design, beautiful aesthetics come standard.
Seamless sightlines span across the structurally glazed door panels from edge to edge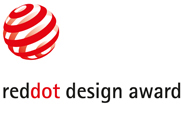 "The seamless glass on the outside…you can truly run your finger across and it is just like a straight piece of glass. Beautiful!"
- Jason Fediuk, Homeowner
Advanced Triple Insulated Design
The NanaWall SL82 features a multi-chamber insulating barrier built in, while also using double or triple insulated glass units, this means a warm welcome to cold climates.
Select A Swing Door
The NanaWall SL82 offers 24 inswing configuration options, be sure to select one that includes a daily access door if needed.
Floor Supported Rollers
The NanaWall SL82 features an inline adjustable roller hardware for smooth, single-handed operation
Stainless Steel Adjustable Hinges
The NanaWall SL82 offers adjustable hinges to accommodate normal building settling over time.
Forced Entry Rated
The NanaWall SL82 features a single-handed concealed locking system that is forced entry rated providing security when closed.
Floor Track
The NanaWall SL82 offers sill choices for both commercial and residential applications.
GERMAN ENGINEERING
NanaWall systems are designed in Germany, providing world-class quality and long-term reliability
UNIQUE TO YOU
Each NanaWall system is custom made to order based on your project and your personal preferences
WIDE OPENINGS
NanaWall folding systems can replace walls or doors up to 39' wide, select systems can go even wider if desired
BUILT TO PERFORM
NanaWall systems meet or exceed air, water, structural, and forced entry tests for weather, durability, and security
AESTHETICS
NanaWall systems offer a variety of material options and finishes to coordinate with any design
EASE OF OPERATION
NanaWall systems offer single-handed operation and move smoothly with little effort