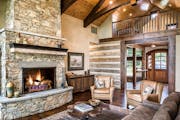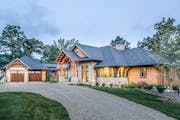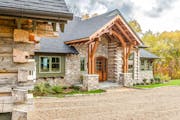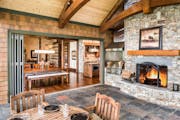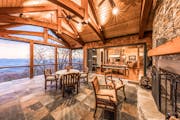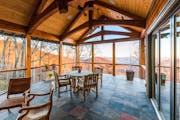 Architect
Shamburger Architectural Group
Photographer
Melissa Lind, David Dietrich and Carl Amoth
Bearwallow Mountain Rustic Luxury Home
With real elevation comes real responsibilities, so when Kevin Reed, owner of BlueStone Construction, carved out a dream home for Kirk and Minette Johnson on Bearwallow Mountain, he was glad of every chance to log a dry day on the books. The lush Grand Highlands community straddles the Buncombe/Henderson county line at 4,000 feet. The main challenge, always, was "weather, weather, weather," Reed says.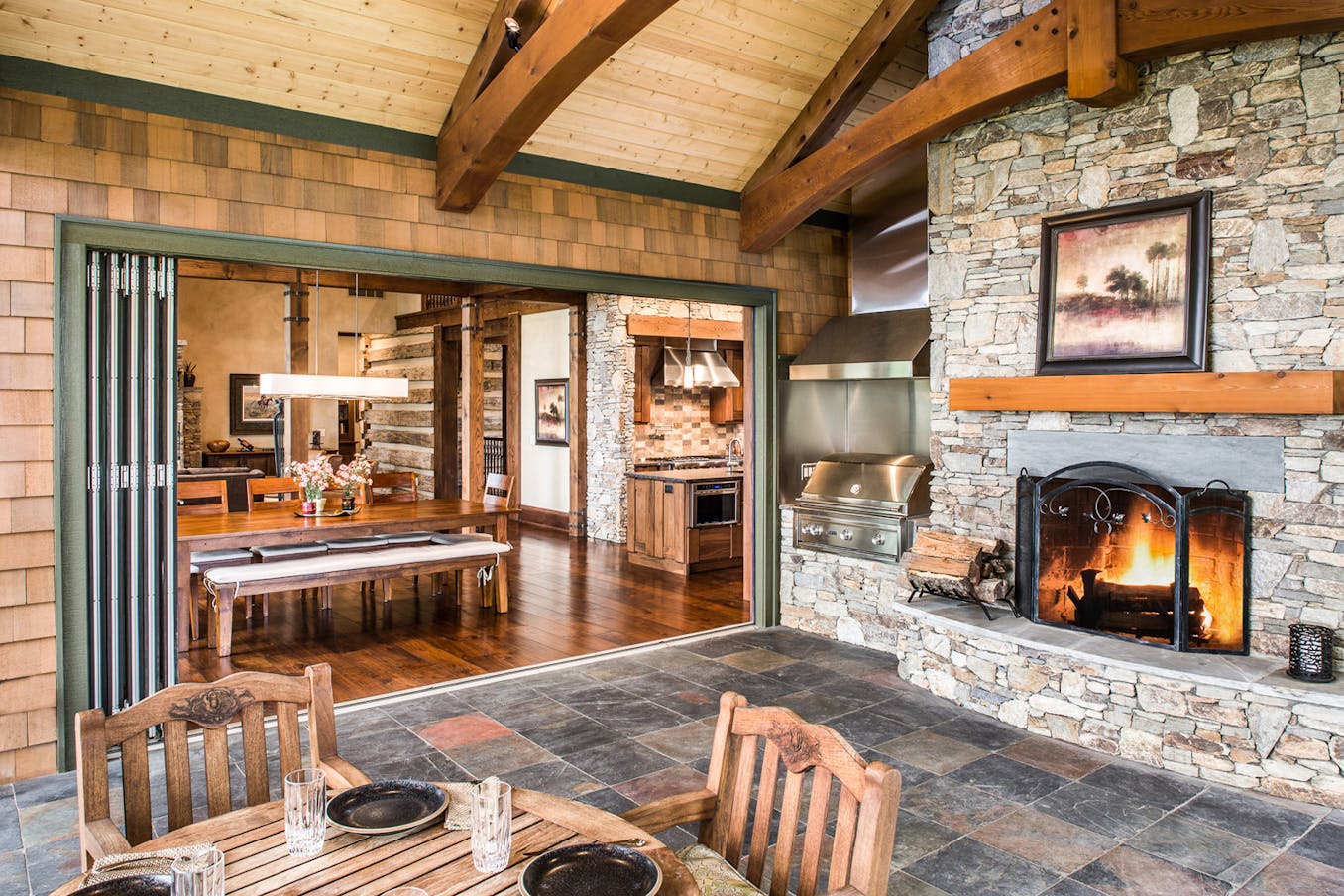 "There was lots of wind," he adds. "All the time." In the winter — and all year round, really — it's way chillier on the ridgeline than down in town. Luckily, sunny days held firm during some of the construction's trickier aspects.
Master carpenters accomplished the timber framing "with lots of skill and a little bit of brute force," says Reed. "We had beautiful weather during that time, which was fortunate … the pieces fit together very well."
"When It's Not Just About Covering The Walls and Floors, But About The Highest Expressive Value of These [elements], The Project Really Becomes Special," Says Shamburger. "The Results Are More Powerful."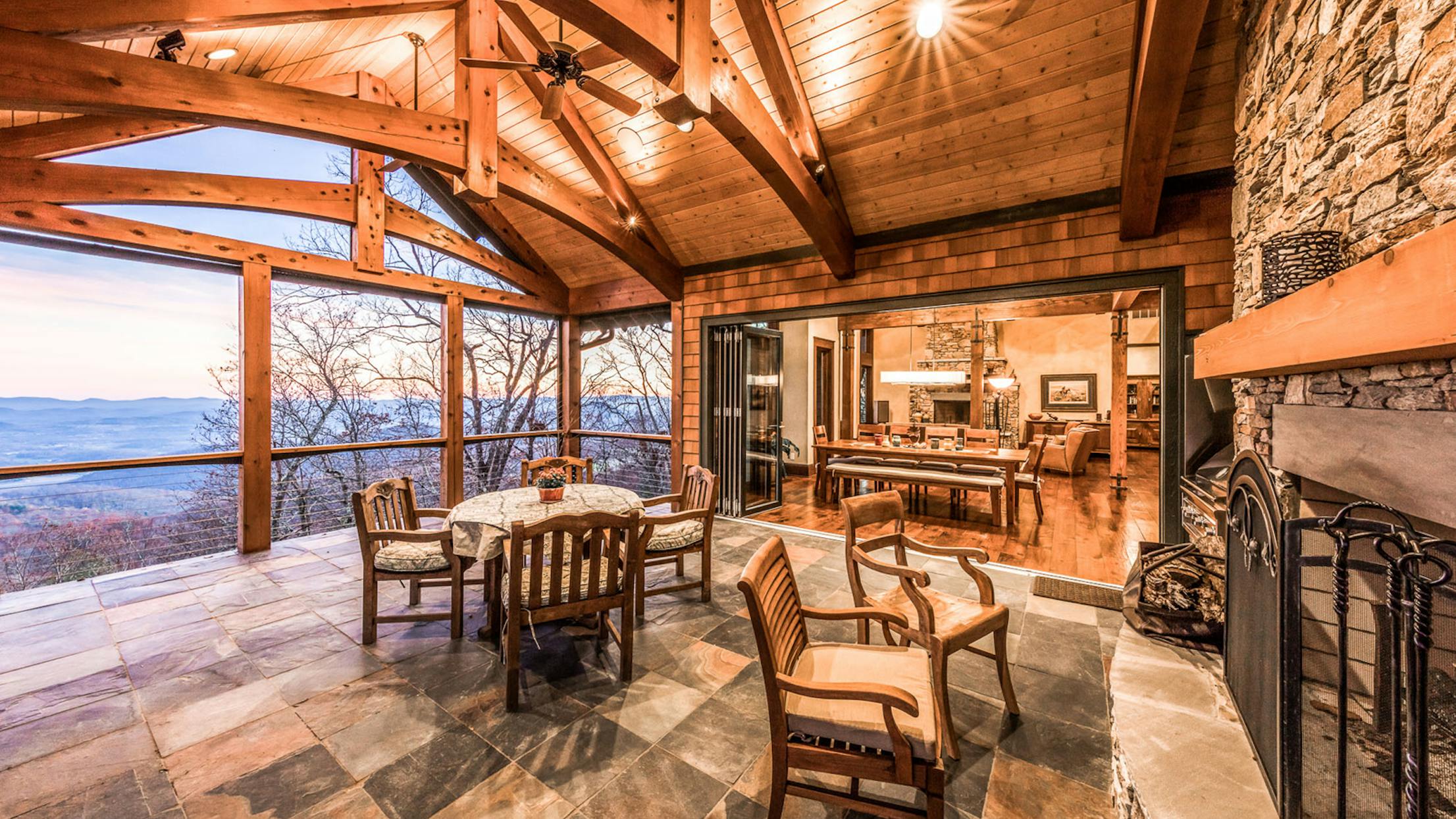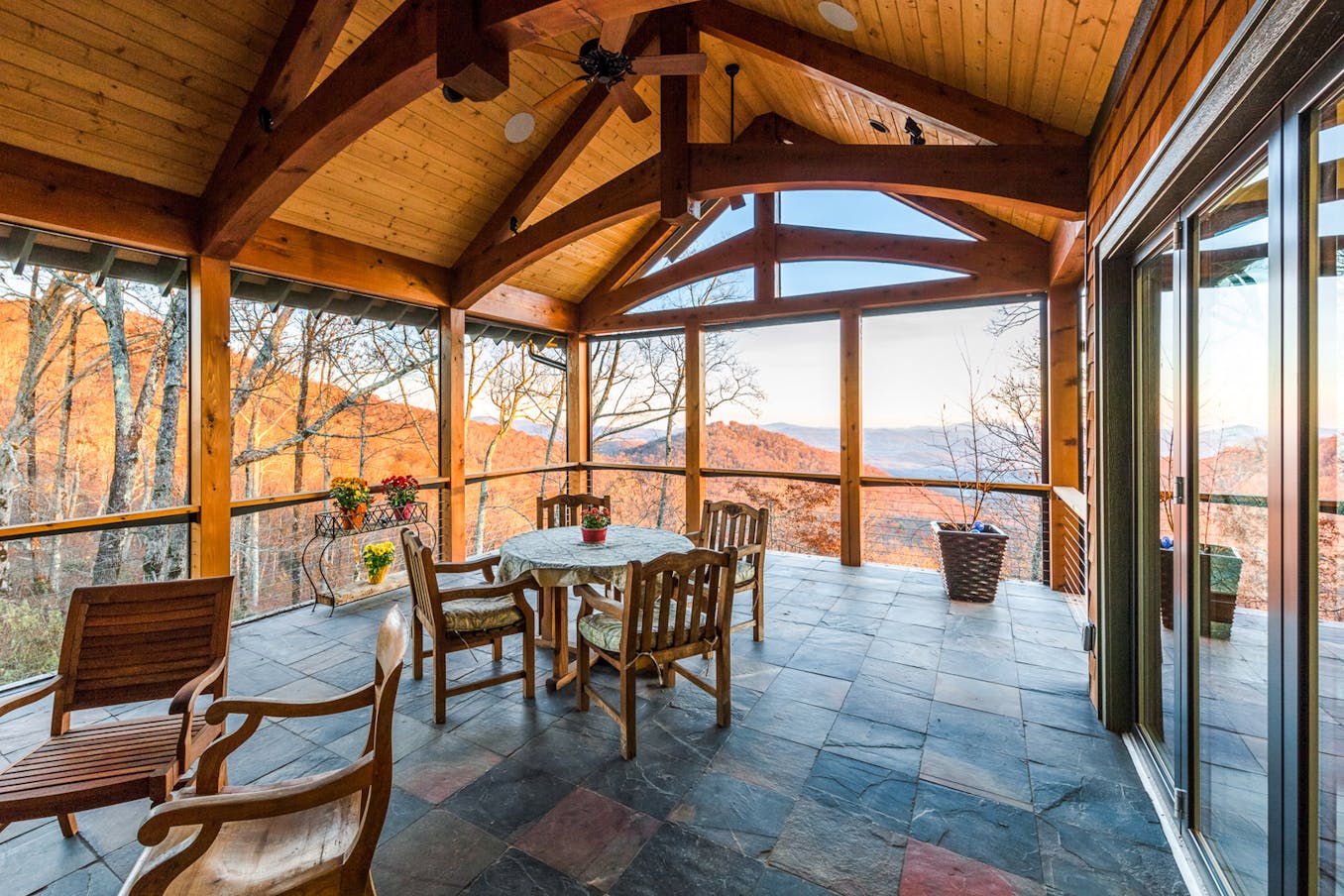 The same is true for the vast package of structural and ornamental salvaged wood used inside the 5,649-square-foot home, sourced from Appalachian Antique Hardwoods in Waynesville. "It takes a long time to make matching dovetail cuts, especially in such hard wood," notes Reed. " [The carpenters] used a variety of tools, from chainsaws to chisels, circular saws, belt sanders, even files."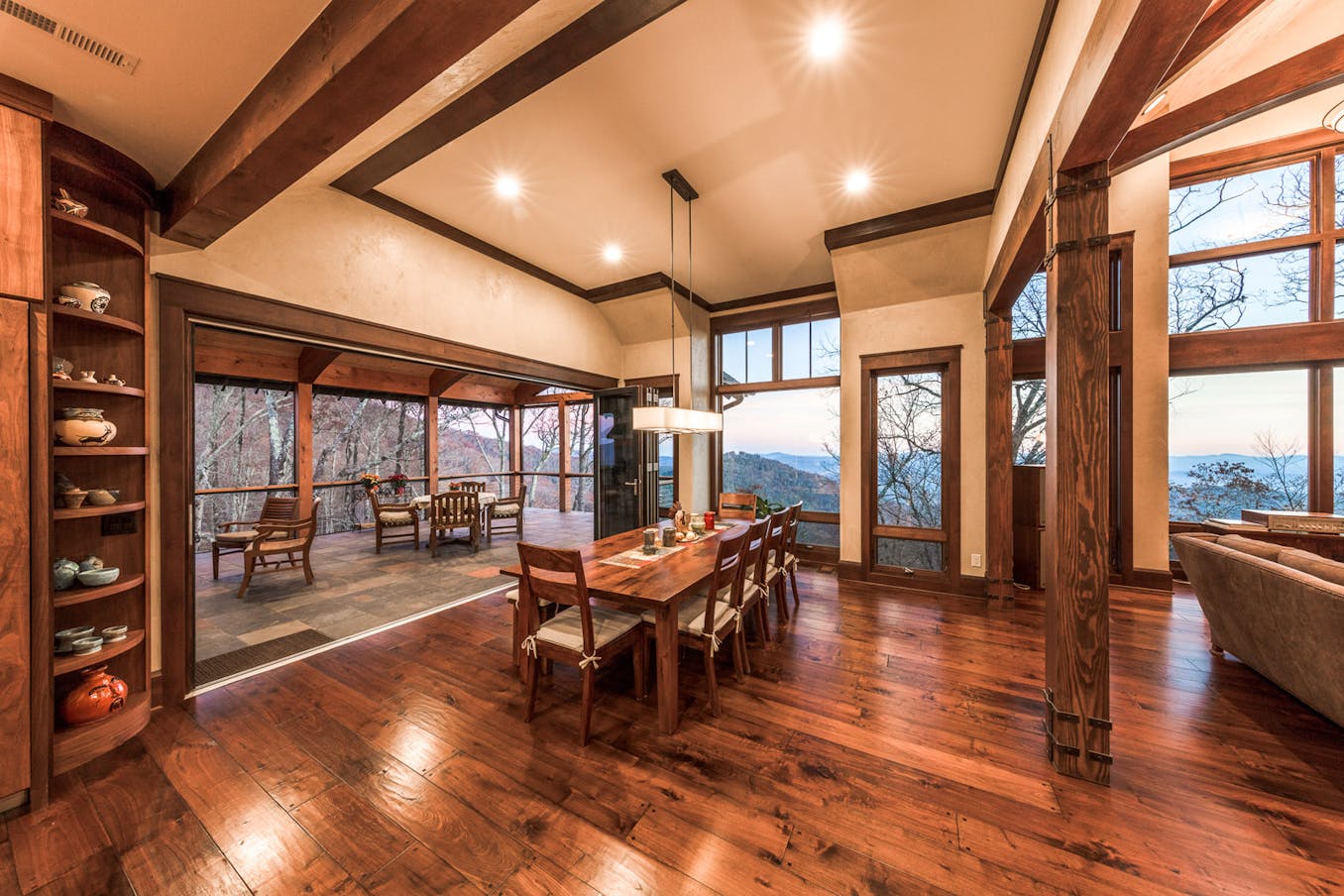 Big-ticket amenities included an in-home elevator and what Reed calls a "killer workshop with an in-floor dust-collection system." Minette is ultra sensitive to chemicals, so any airborne allergens — rife in most building materials and finishing processes — had to be eliminated wherever possible. The idea behind the outdoor living space was to create a covered porch that would feel like a natural extension of the kitchen and dining room, while opening up to the magnificent views. The two spaces were tied together with the use of a 5 panel NanaWall door that folds out of the way.
"That heightened awareness of site conditions was an opportunity," says the home's architect, Wayland Shamburger. "Everything about this home was purposeful." The walls were made of off-site-finished Venetian plaster instead of sheetrock. Pre-finished wood trim and floors and a high-tech insulation system likewise "added steps of quality."
Shamburger credits Kirk, a steel executive and hobby woodworker, for his knowledge of quality materials and his artistic eye in applying them.
"It was as green as we could make it," agrees Reed. "We even gave Minette a small piece of the foam insulation to sleep with under her pillow for a couple of nights, to make sure she would not have an allergic reaction."
What our Customers Have to Say