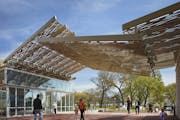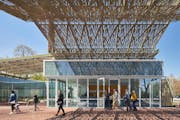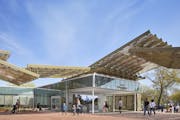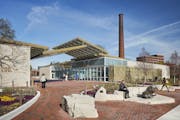 Architect
Ross Barney Architects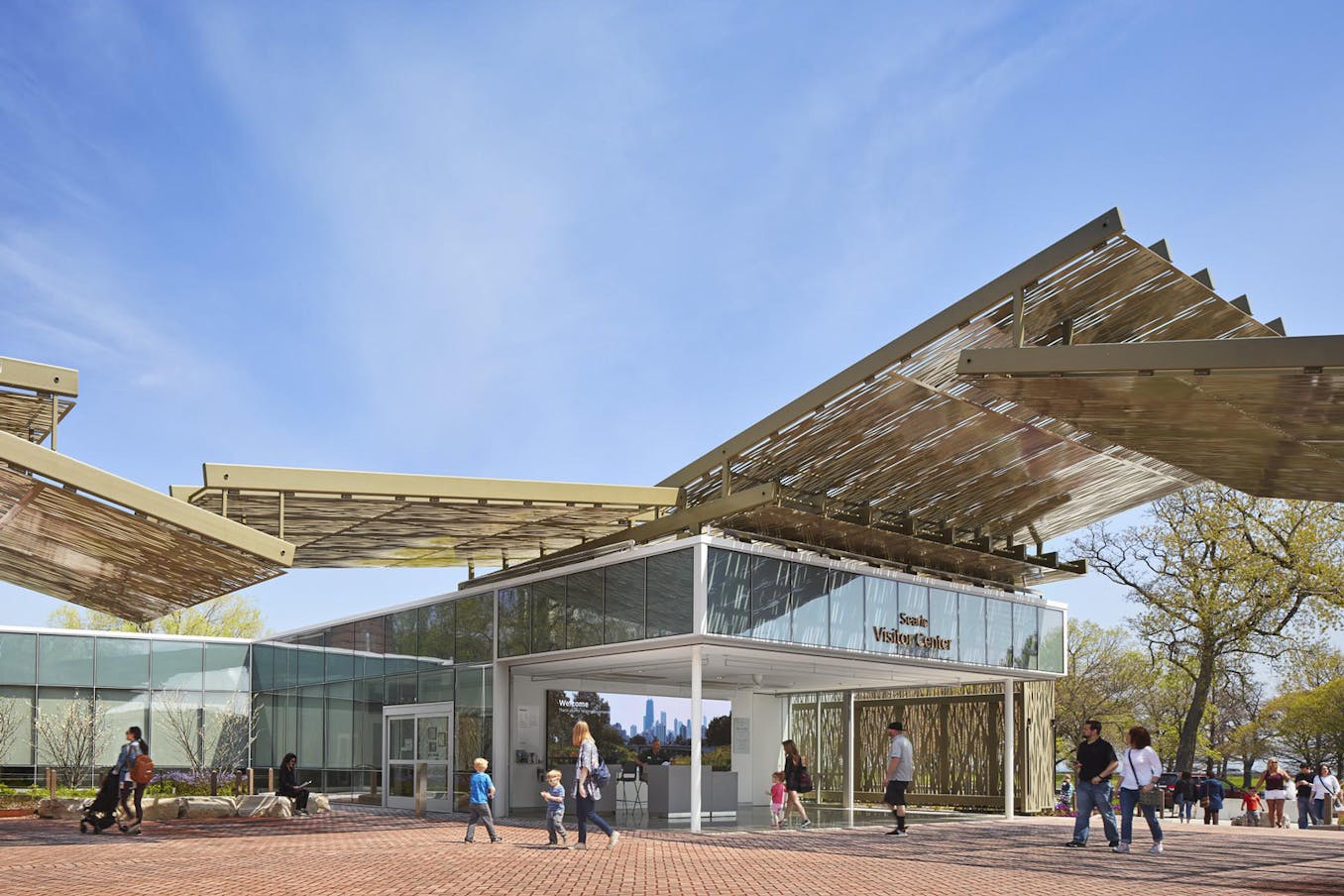 Located in Chicago, Illinois, Lincoln Park Zoo offers its daily visitors the chance to explore over two hundred species in a 35-acre expansive area. As one of the oldest zoos in North America, Lincoln Park prides itself in providing the best experience for both their animals and their roughly 3.5 million yearly visitors. The need to upgrade the guest experience quickly developed into a new welcoming space where guests could obtain information and be offered an array of other amenities.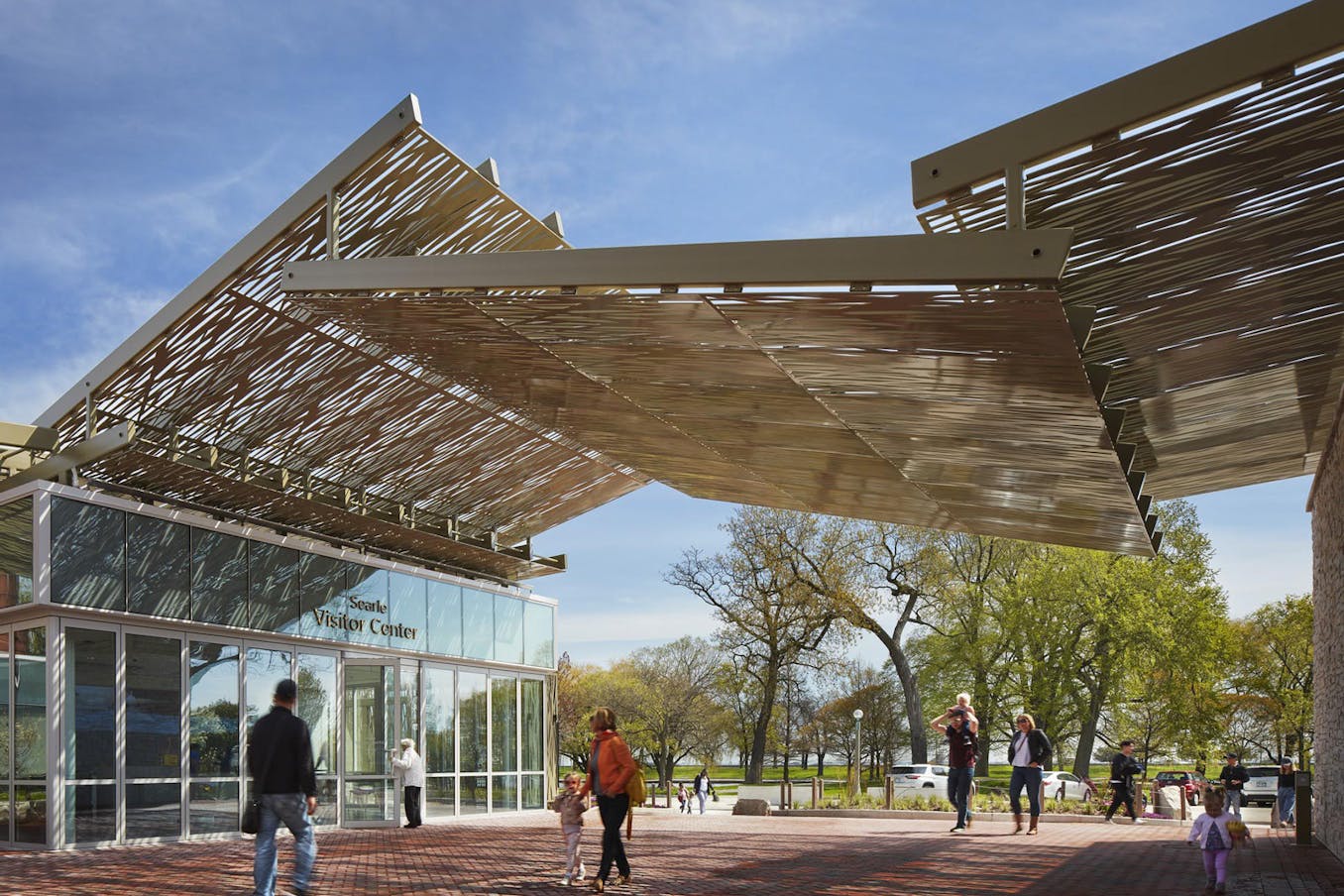 A Solution That Connects Guests with Nature
Ross Barney Architects saw potential on the East Gate entrance and designed a dynamic pavilion consisting of two adjacent buildings, one of them being the Searle Visitor Center. The Chicago-based firm sought and established solutions for an indoor/outdoor visitor experience that could not only accommodate the daily flow of visitors but could also adapt to unpredictable weather. The innovative design featured eye-catching cantilevered canopies and camouflaging opening glass walls.
Creating a Dynamic Experience
"As visitors gaze up, a pattern of layered branches filters light as if peering through the branches of a tree," says Ross Barney Architects regarding the canopy design. Equally awe-striking are the vanishing NanaWall HSW60 retractable single track sliding glass walls overrunning the three-sided frontal façade of the Visitor Center. Standing at 10 feet 2 inches, twenty-one panels of glass encompass a 68 ½-foot-wide opening and smoothly glide around two open corners—HSW60 being the only available solution capable of doing so.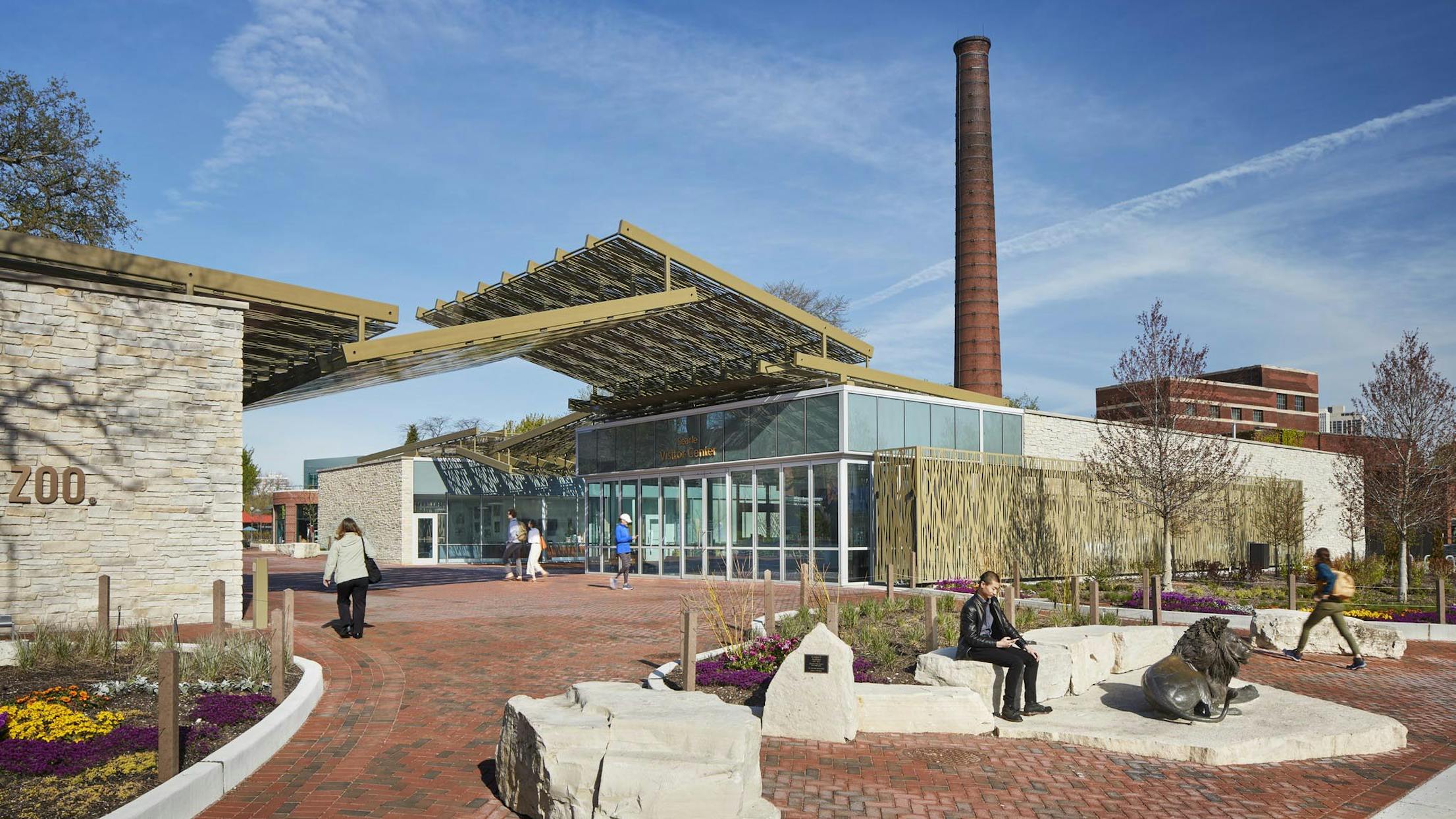 Adaptability for High-Traffic Areas
NanaWall's commercially rated HSW60 has been tested to 500,000 opening and closing cycles, making it the perfect candidate for a zoo with millions of yearly visitors. The single track sliding glass wall system was paired with an ADA-compliant low profile saddle sill to accommodate the high-traffic area requiring accessibility to a variety of guests. When closed, the building can be accessed through two outswing integrated swing panels. The swing doors conveniently convert back to sliding panels and are easily stored away just the same—an easily operable system for employees and visitors alike.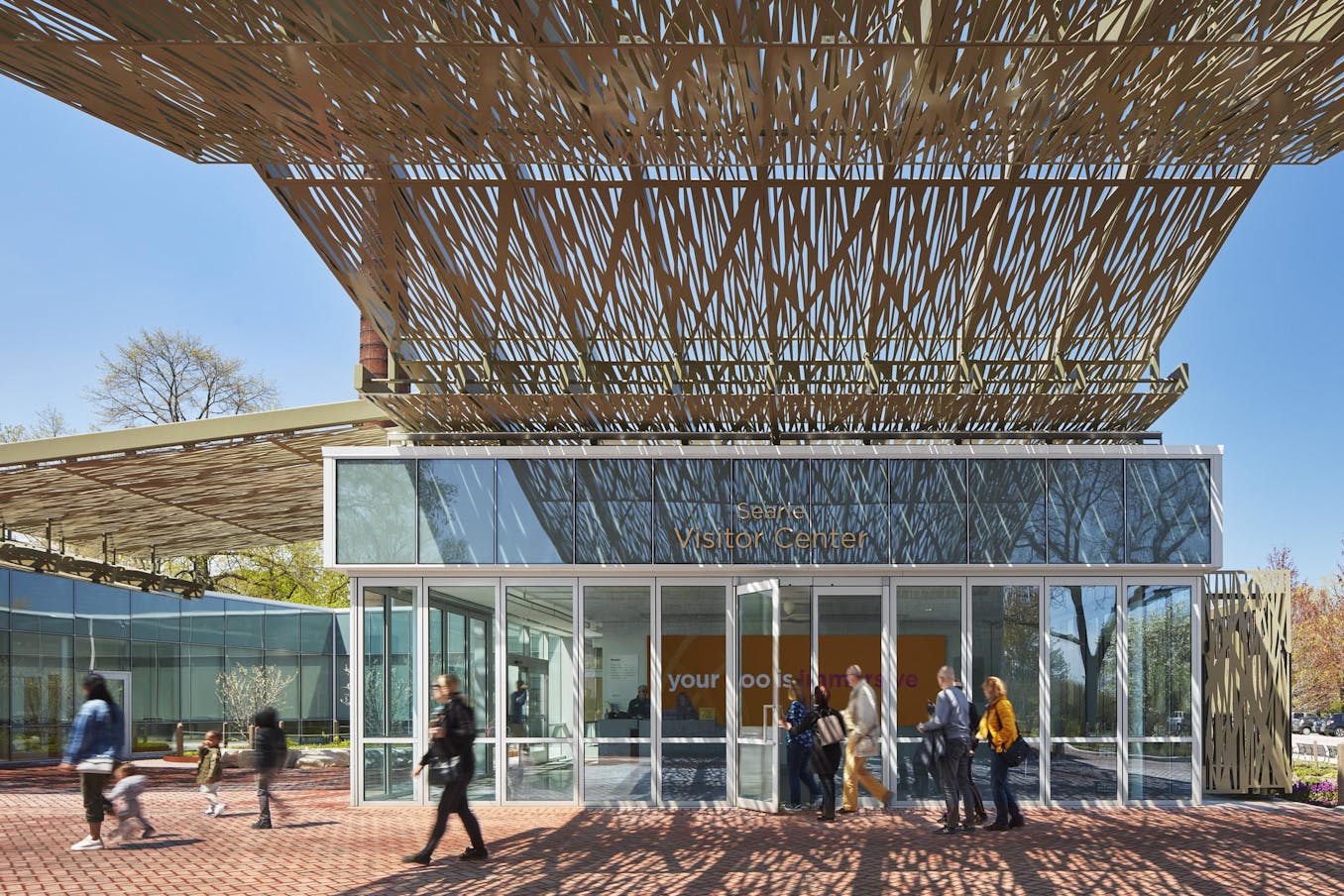 The Perfect Environment for All
Lincoln Park Zoo's innovative Searle Visitor Center is the first attraction that welcomes guests with innovative design that features a flexible solution in connecting to nature and the experience that lies ahead. On busy days, the opening glass wall system smoothly glides on a single track, around the two open corners, and into a covert stacking bay closet behind the customer service desk. When open, the constant flow of fresh natural air and daylight blend the indoors with the environment outside.
"The information center, with its retracting walls, opens to the zoo grounds in the warmer months, enriching the visitor experience," says the architecture studio.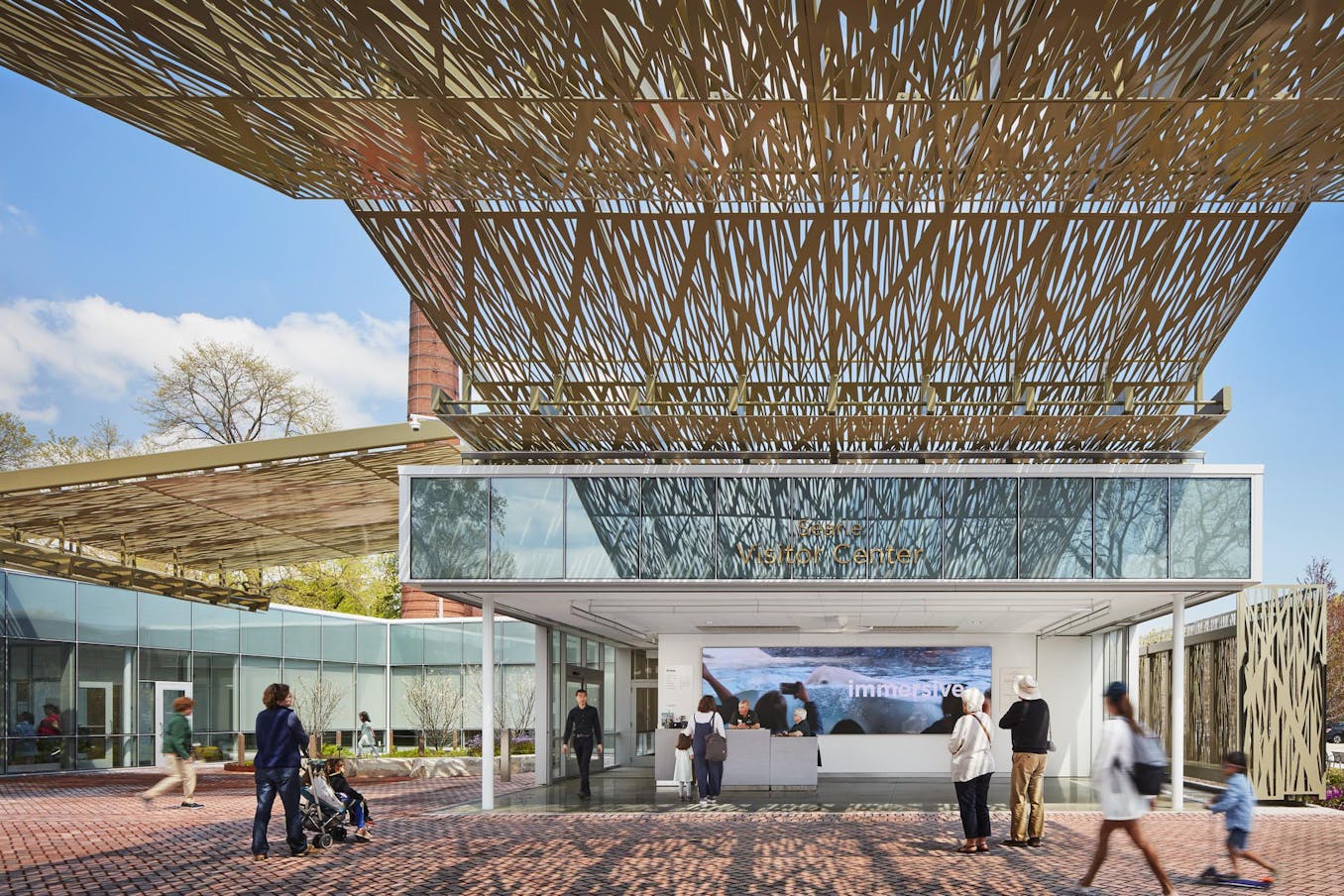 Performance Driven System-Stands up to Commercial Use and Natural Alike
When closed, a multipoint mechanism engages to create a strong seal between panels as well as to the floor, providing enhanced performance and security in commercial settings. Completely tested for air, water and structural performance, HSW60 is also labeled to NFRC standards for thermal performance—a product that truly adapts to its environment.
What our Customers Have to Say