11 Inspiring Window Styles with NanaWall Systems
By NanaWall Systems, September 8, 2022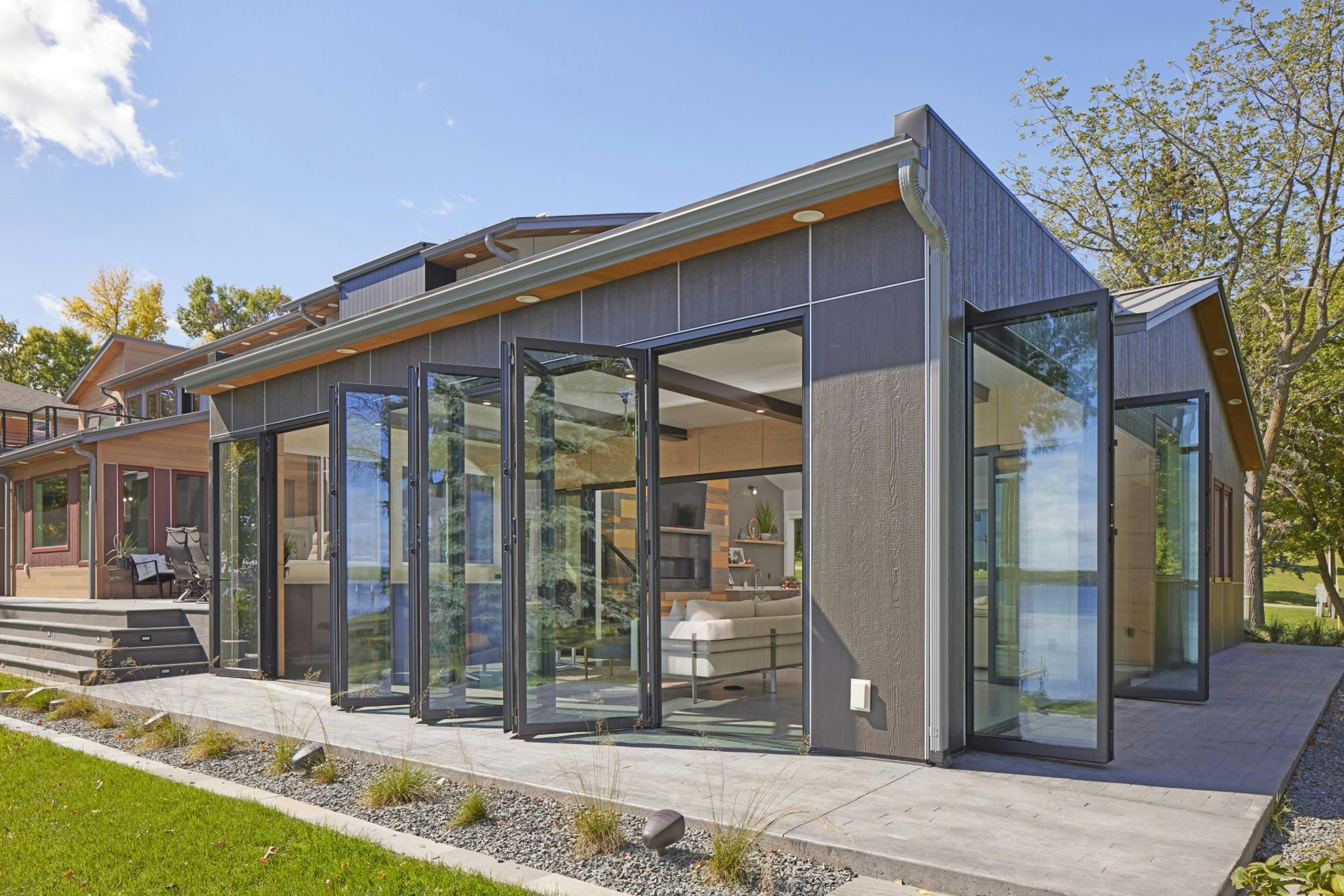 Give your façade the curbside appeal it deserves with unique opening glass walls. Whether you live in a residential home or multifamily dwelling, eye-catching window styles can significantly transform the overall look of your home. With over 40 years of leading the industry, NanaWall systems have evolved innovation after innovation with a plethora of design customizations to achieve a variety of styles and aesthetics. Let's take a look at how these nine unique window styles took curb appeal to the next level.
11 Unique Window Styles with Opening Glass Walls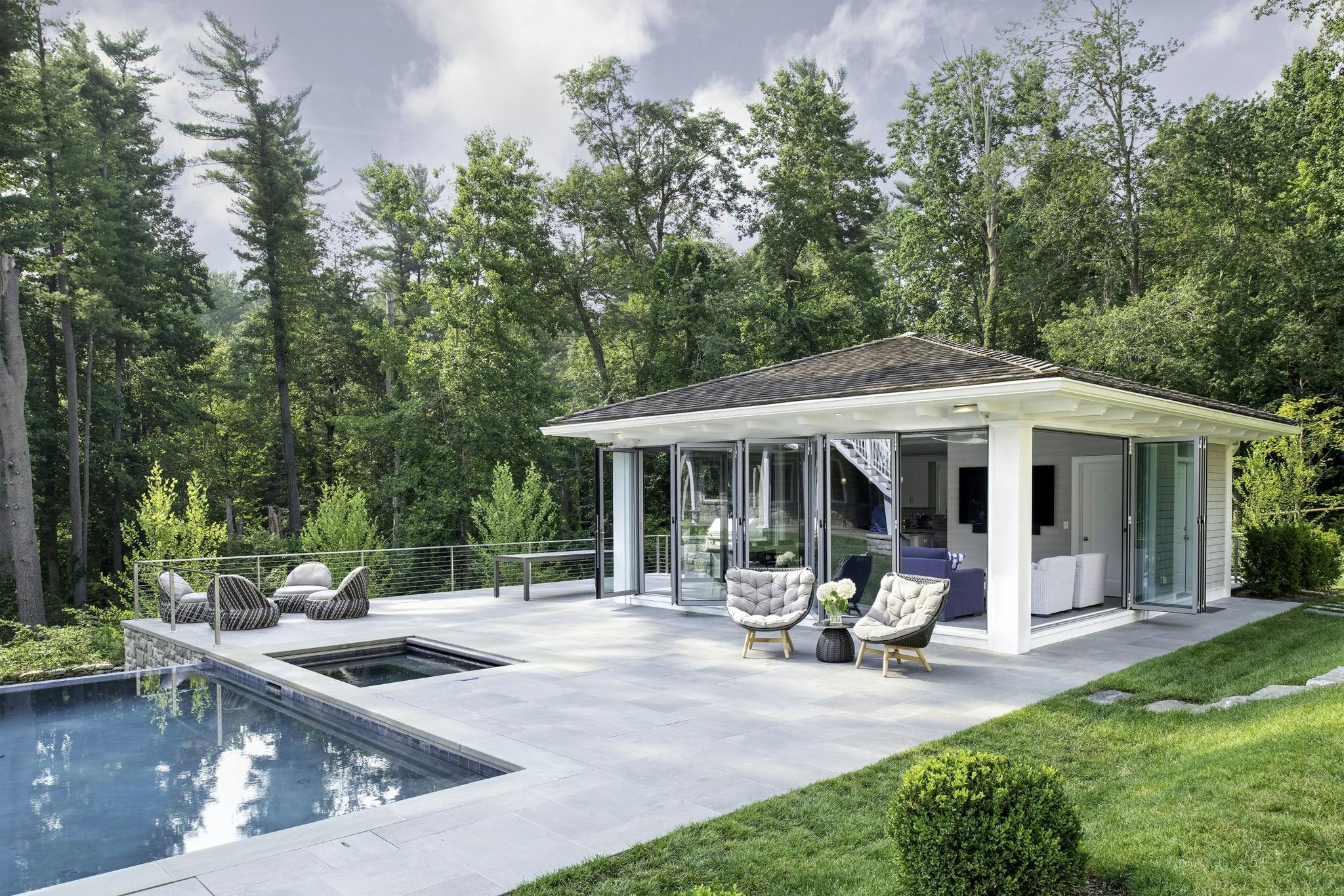 1. FourFold and SixFold Panel Sets
Imagine being able to stack your window panels to the left, right, or center of the opening. Generation 4 folding glass walls by NanaWall feature unique FourFold and SixFold panel sets that enhance the functionality and space optimization of these systems. In addition, this innovative design allows for wider openings without sacrificing ease of operation and weather performance. For greater flexibility, specified swing doors can be added for quick and easy transitions.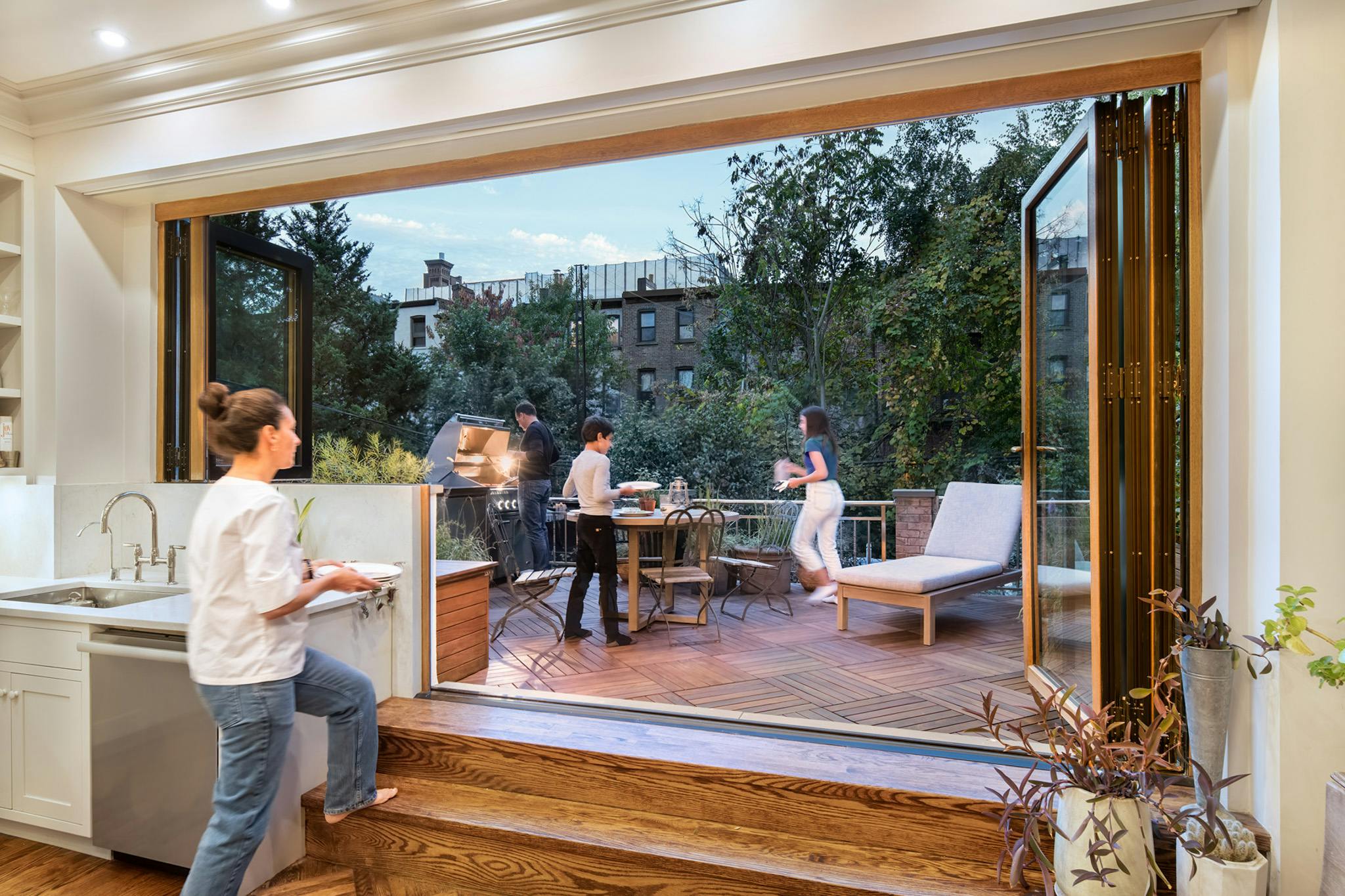 2. Window Door Combinations
Is your house the go-to spot for entertaining? Then a window door combination might be the flexible design solution you didn't know you were looking for. Open the full-size system for smooth transitions when hosting larger groups, open the window-sized unit to create an indoor/outdoor bar area, or open both systems for the ultimate gathering experience! This unique window style can be installed in any sized kitchen and customized to any aesthetic.
3. Bifold Windows
If you're looking to upgrade your home without the need for an extensive renovation, then bifold windows might be the solution for you. These smaller-sized opening glass systems are ideal for optimizing the indoor/outdoor experience when space is of concern or, as in the project above, to create a kitchen bar area for al fresco dining and entertaining. Bifold windows perform just as well as their full-size counterparts and can be customized to meet desired aesthetics.
4. Curved Folding Glass Walls
Make a good first impression with a curved floor-to-ceiling glass wall opening. The design-forward engineering of NanaWall opening glass walls can meet nearly every design request, even an all-glass segmented curved façade like at this contemporary residence. The tall panels easily glide into thin stacks on both sides of the opening, creating a barely-there threshold to the outdoors. More glass also equals optimized views into the perfectly manicured landscape!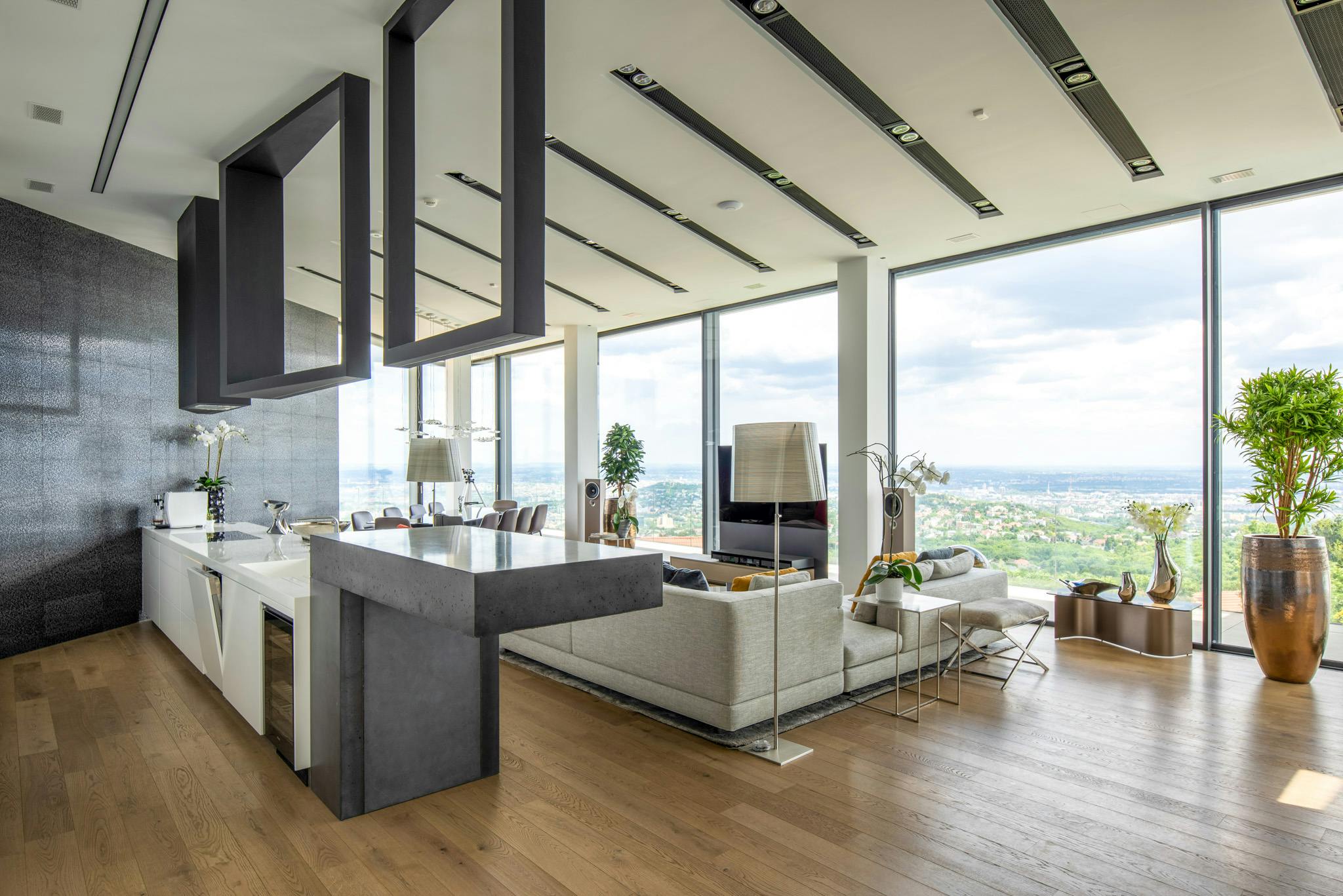 5. Minimal Sliding Glass Walls
The largest paneled minimal sliding glass wall systems offered by NanaWall are truly awestriking. At first sight, it may be hard to believe these massive windows are moveable, but these floor supported panels are operated by smooth, self-lubricating stainless steel wheels on a stainless steel track. The unique roller systems of these window styles allow these large panels to glide with ease just like the bullet train. Their minimal beauty enhances indoor spaces with unlimited views of the outdoors and plenty of natural light. As a NanaWall product, cero® also offers advanced weather performance and durability in every climate.
6. Not-So-Wide Juliet Balcony Windows
Let us debunk the myth that opening glass walls are only suitable for large residential homes. Whether you live in a small condo or apartment building, even the tiniest deck or Juliet balcony can make a difference. But rather than settling for the conventional slider that only opens half the opening distance and never fails to jam, a not-so-wide opening glass system will make use of the entire opening, allowing for seamless transitions, optimizing fresh air ventilation, and flushing abundant natural light.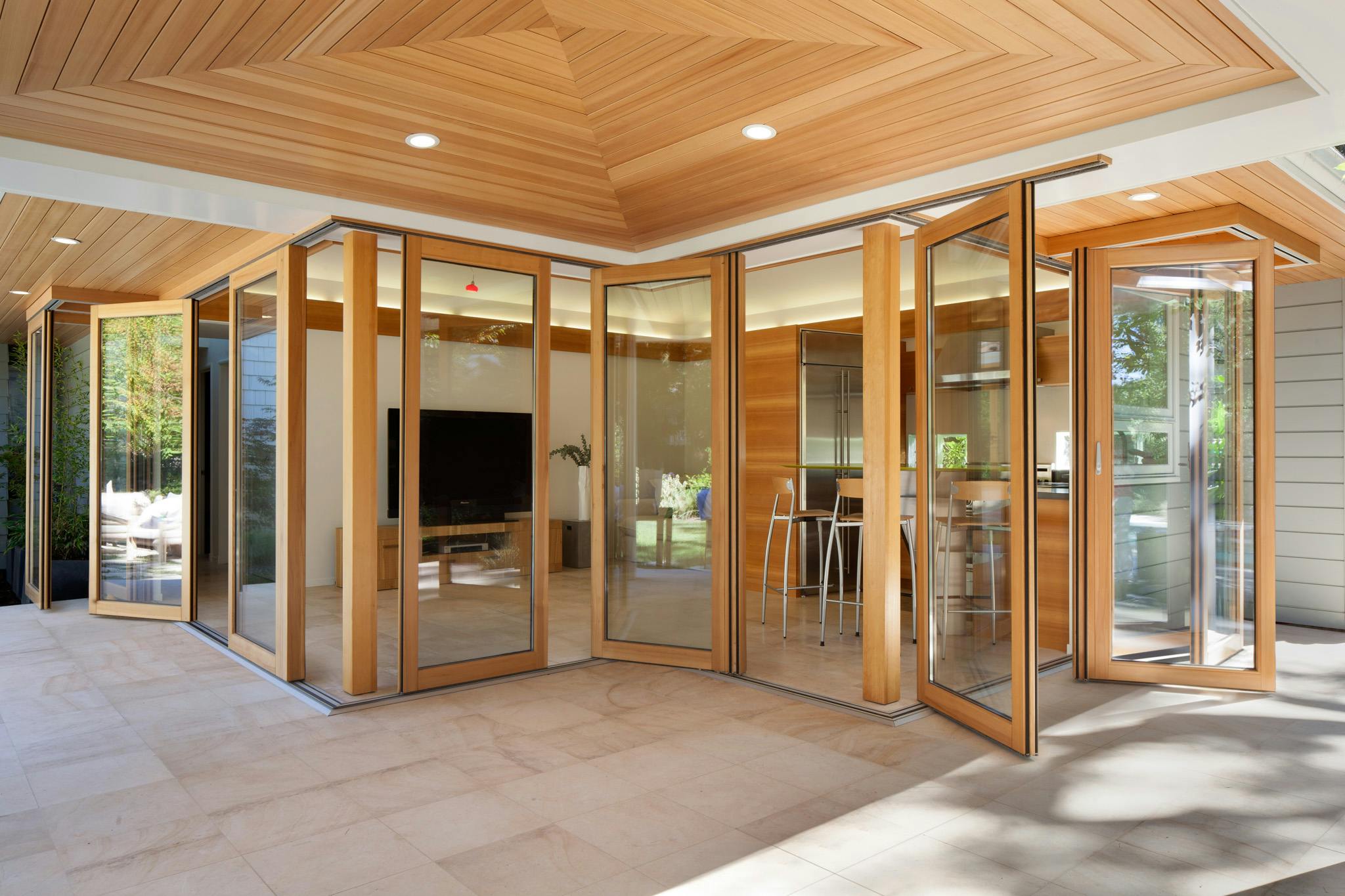 7. Open Corners with Single Track Sliding Glass Walls
Talk about attention-grabbing! These zig-zagged wood framed sliding glass walls take center stage at this pool house/cabana. An intelligent roller system allows the individual panels to easily glide around posts to create the unique open-corner design and stack panels where most convenient. A concealed locking mechanism offers single-handed locking for security and peace of mind. In addition, NanaWall wood framed systems are sustainably harvested and NFRC certified. Imagine all the possibilities you can achieve!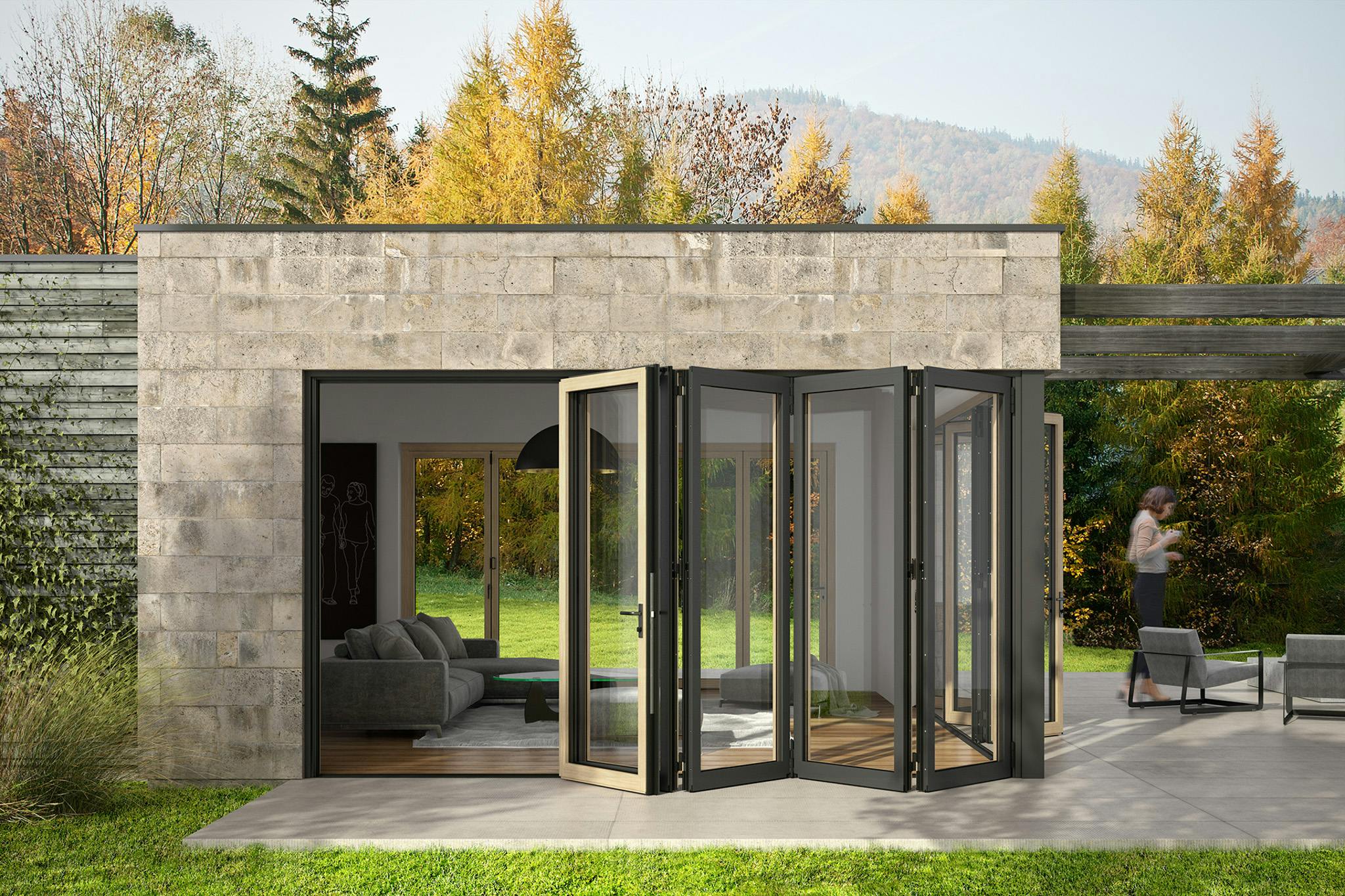 8. Aluminum Clad Folding Glass Walls
Frame materials can add a lot of personality to a window. While wood frames offer the elegant beauty of wood on the inside, the aluminum frames of this pool house offer advanced durability against the elements and low maintenance. Generation 4 folding glass walls offer the slimmest clad frames available in the market with sustainably harvested quadruple laminated wood for enhanced strength and material durability. Additionally, clip-on cladding technology allows the materials to expand, contract, and allow for moisture to dissipate. It truly is the best of both worlds.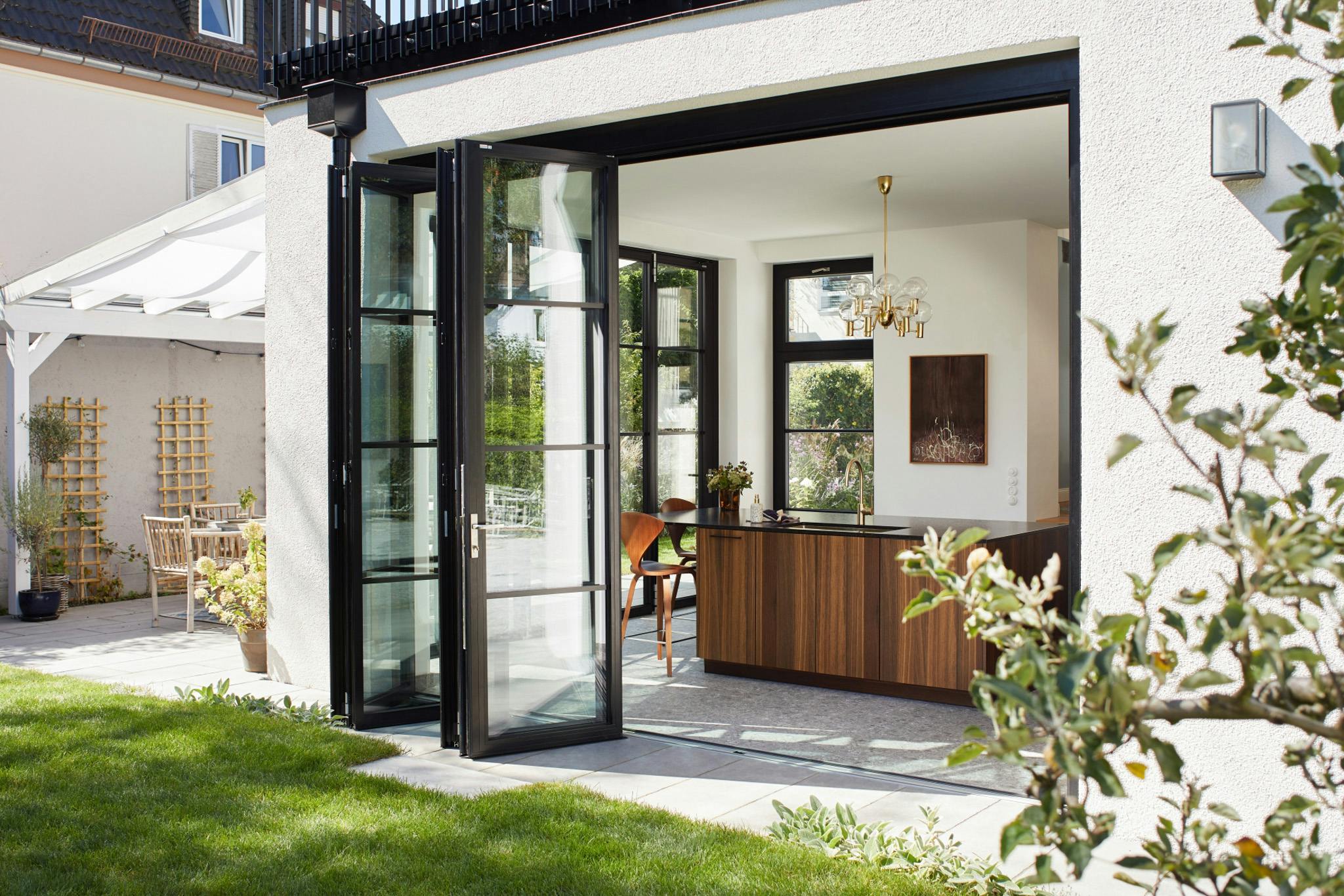 9. Divided Lites for a Conventional Take
Add a touch of traditional charm to your opening glass walls with simulated divided lites. Divided lites are essentially mullions or narrow pieces of wood, that divide a piece of fenestration into multiple panes of glass. In the case of 'simulated' divided lites, the mullions are attached over the glass to create a similar look. Although these window styles are often associated with traditional home aesthetics, contemporary residences have come to appreciate their conventional, and sometimes dramatic, charm.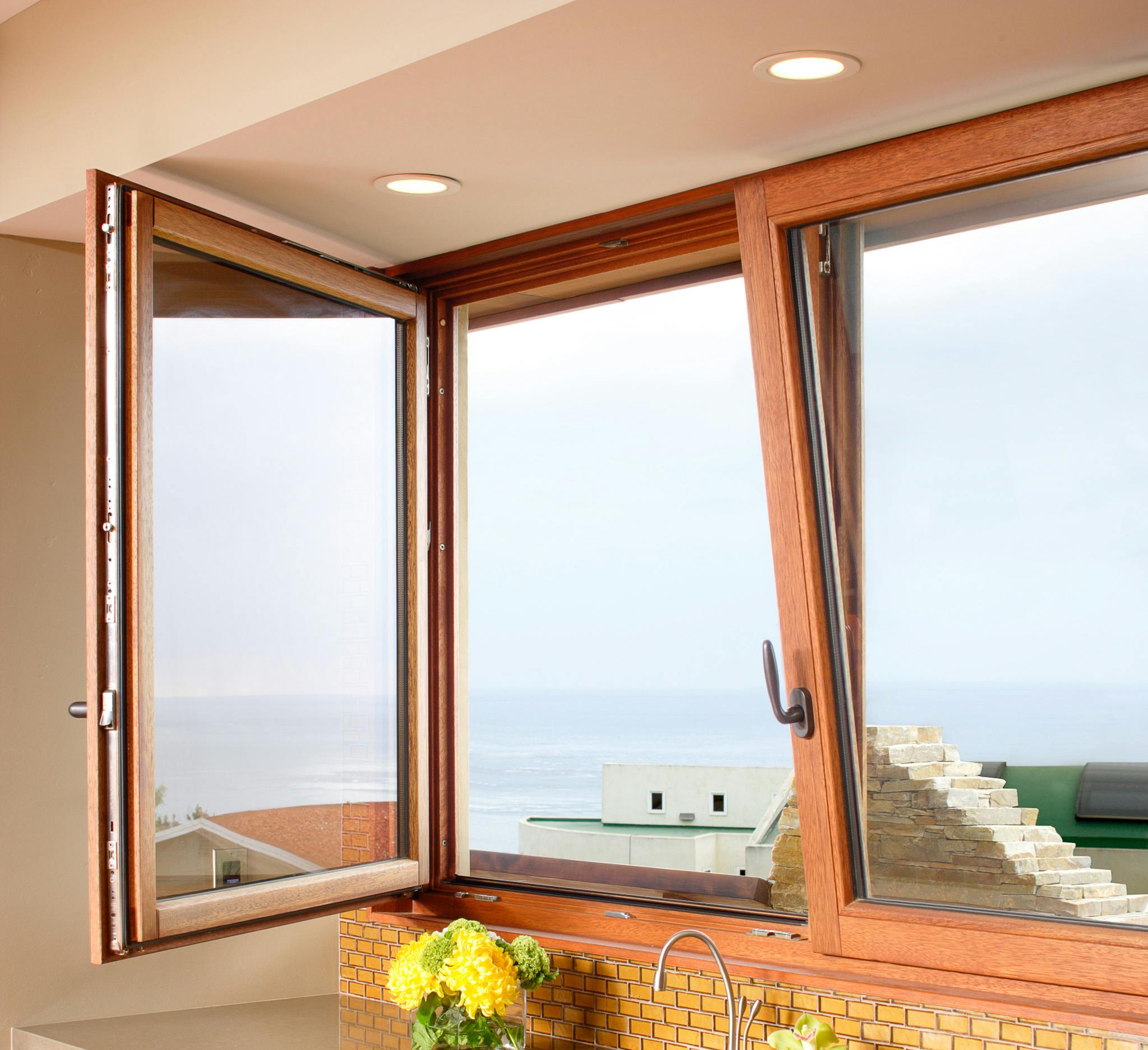 10. Tilt-Turn Windows
Tilt-turn style windows feature two open positions controlled by a single handle. The first is a tilt position with the opening at the top of the window that allows for ventilation. The second position is activated by a turn of the same handle which allows the entire window to open inwardly. These flexible windows allow homeowners to take control of ventilation and are large enough to flush plenty of natural daylight inside the home. Plus, they are also customizable with nearly all the same options as full-sized opening glass walls.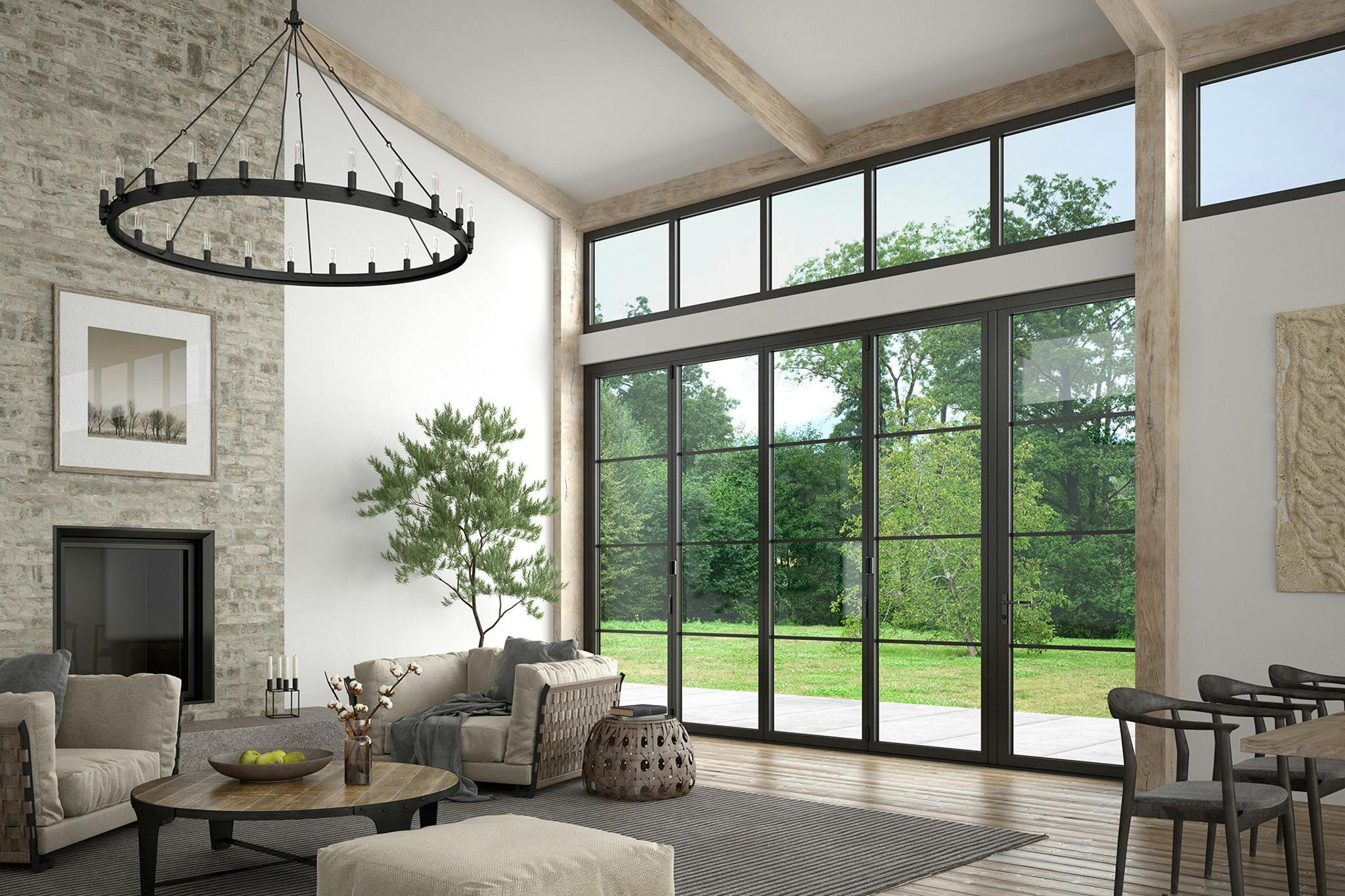 11. Transom Windows
Want to optimize the amount of daylight entering your home? Pairing full-sized opening glass walls with transom windows will add a touch of dramatic flair to your façade while making interiors feel bigger. These window styles are often installed as fixed panels right below the ceiling. NanaWall systems offer matching transom windows that pair well with folding and sliding glass wall systems, acting as visually appealing extensions while maximizing daylight and landscape views.
Final Thoughts
NanaWall Systems are fully customizable to the needs of every household and lifestyle. Built with the needs of homeowners in mind, these window styles offer ease of operation, advanced weather performance, durability, sound control, and thermal efficiency depending on the glass type. In addition, these systems have been independently tested for air, water, structural, and forced entry with excellent results. Additionally, you can choose between aluminum, wood, or clad frames and up to 200 powder coating color options to best match your desired aesthetics. So, which window style will you be implementing in your home?
Discover how other residences leverage the unique window styles of NanaWall opening glass walls in our extensive project photo gallery!