4 Unexpected Benefits of Moveable Doors During Winter
By NanaWall Systems, December 1, 2021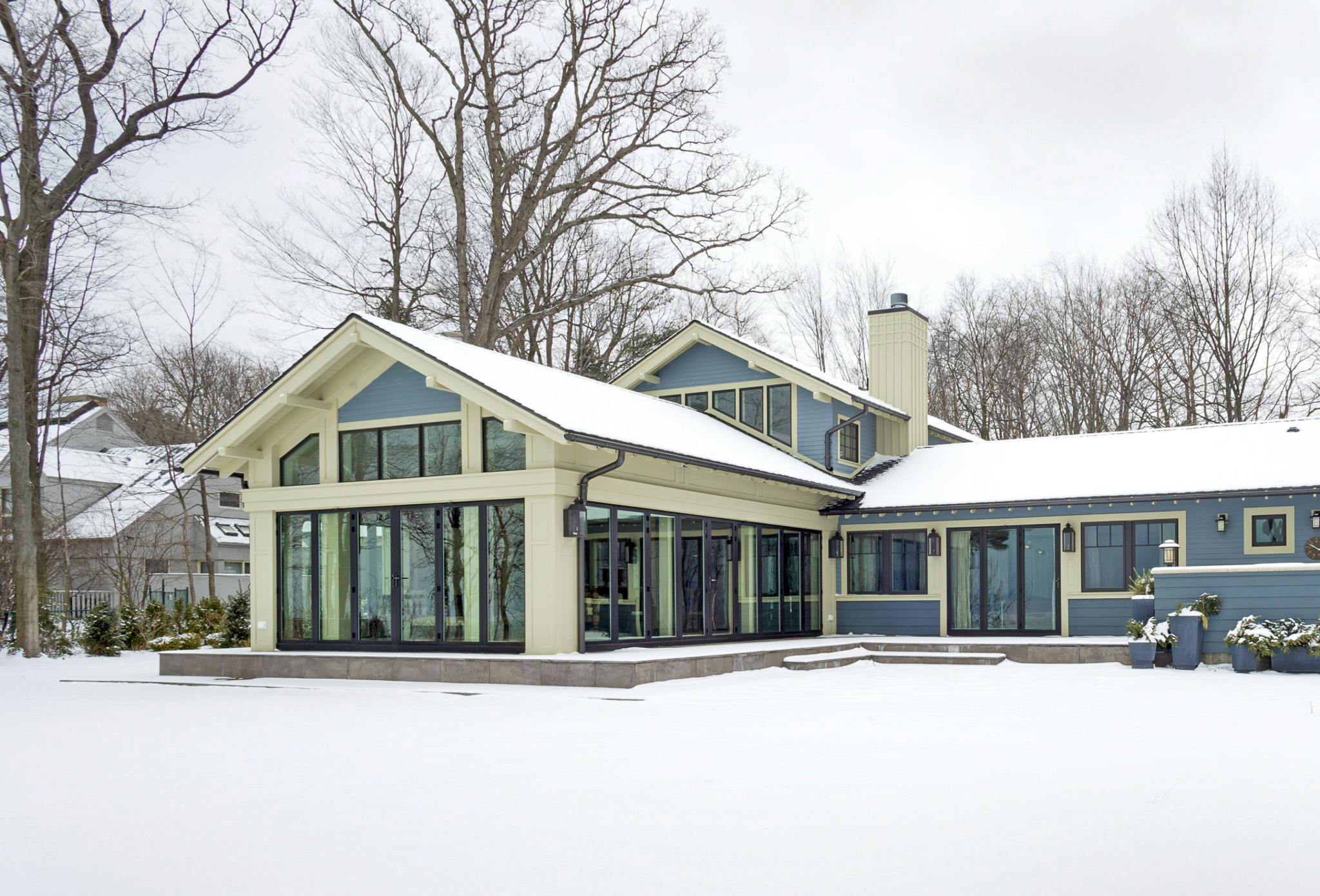 With Winter looming in the near future, homeowners have perhaps begun the painstaking chore of winterproofing their homes. Although it may be a nuisance, subtle home improvements can significantly improve our at-home experience during chilly weather. From replacing old windows and doors with more thermally efficient alternatives and embracing utmost natural light, employing year-round home solutions like weather-performing moveable glass doors can make an impactful difference. NanaWall exterior glass wall systems offer advanced weather performance, ease of operation, the slimmest frames on the market, and prestigious German engineering for durability and longevity. Let's go over how these systems can significantly improve your home this Winter.
The 4 Unexpected Benefits of NanaWall Moveable Glass Doors
Improve Mood with Exterior Glass Wall Systems
Seasonal Affective Disorder, or SAD, can occur in climates where there is less sunlight at certain times of the year. To treat this, doctors sometimes utilize light therapy by exposing a patient to a lightbox that mimics natural outdoor light, which is thought to increase the brain's release of serotonin, a mood-boosting hormone. Not everyone suffers from the "winter blues," but embracing natural daylight in your home can significantly improve your overall mood, especially during overcast weather. Floor-to-ceiling exterior glass wall systems replace their fixed glass counterparts to maximize the amount of natural light infiltrating interiors. With the slimmest frames on the market, Generation 4 Folding Glass Walls by NanaWall offer more glass, more transparency, and more daylight.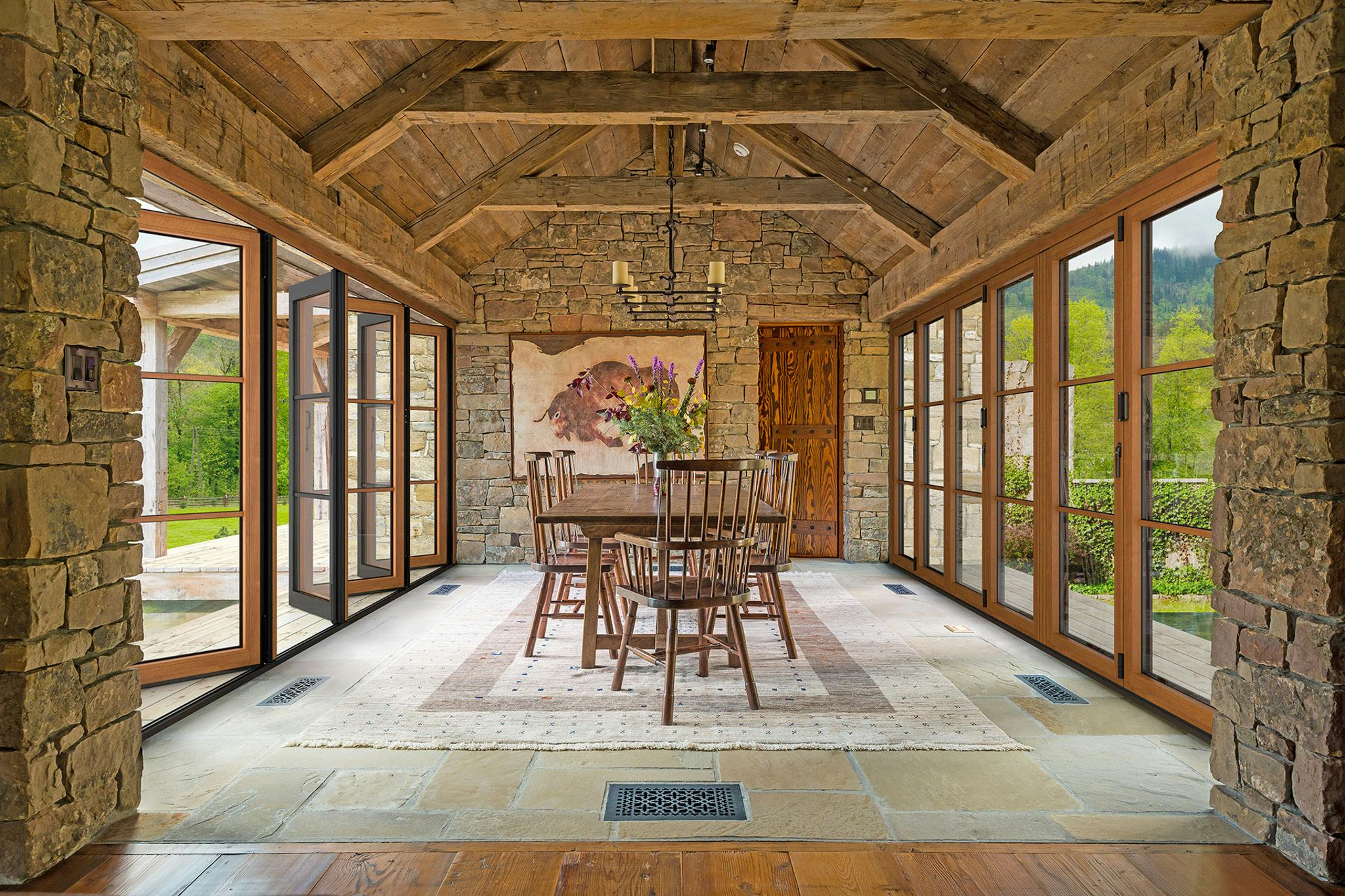 Save Money with Energy-Efficient Systems
Perhaps one of the most suggested home improvements to make before Winter is to replace your old windows and doors. Over time, these can add up in costs, not just from repairs but because they let the cold air in and increase your energy bills in the process. But what makes an energy-efficient window? NanaWall systems offer single, double, and triple glazed moveable glass doors to optimize thermal efficiency as well as argon filled glass to increase insulation and performance longevity. Low-E coatings act like insulative barriers reflecting heat back outside in the Summer and retaining heat inside during Winter. Additionally, these systems are specified with specialized seals, gaskets, and thermal breaks to ensure the elements stay out when the system is closed.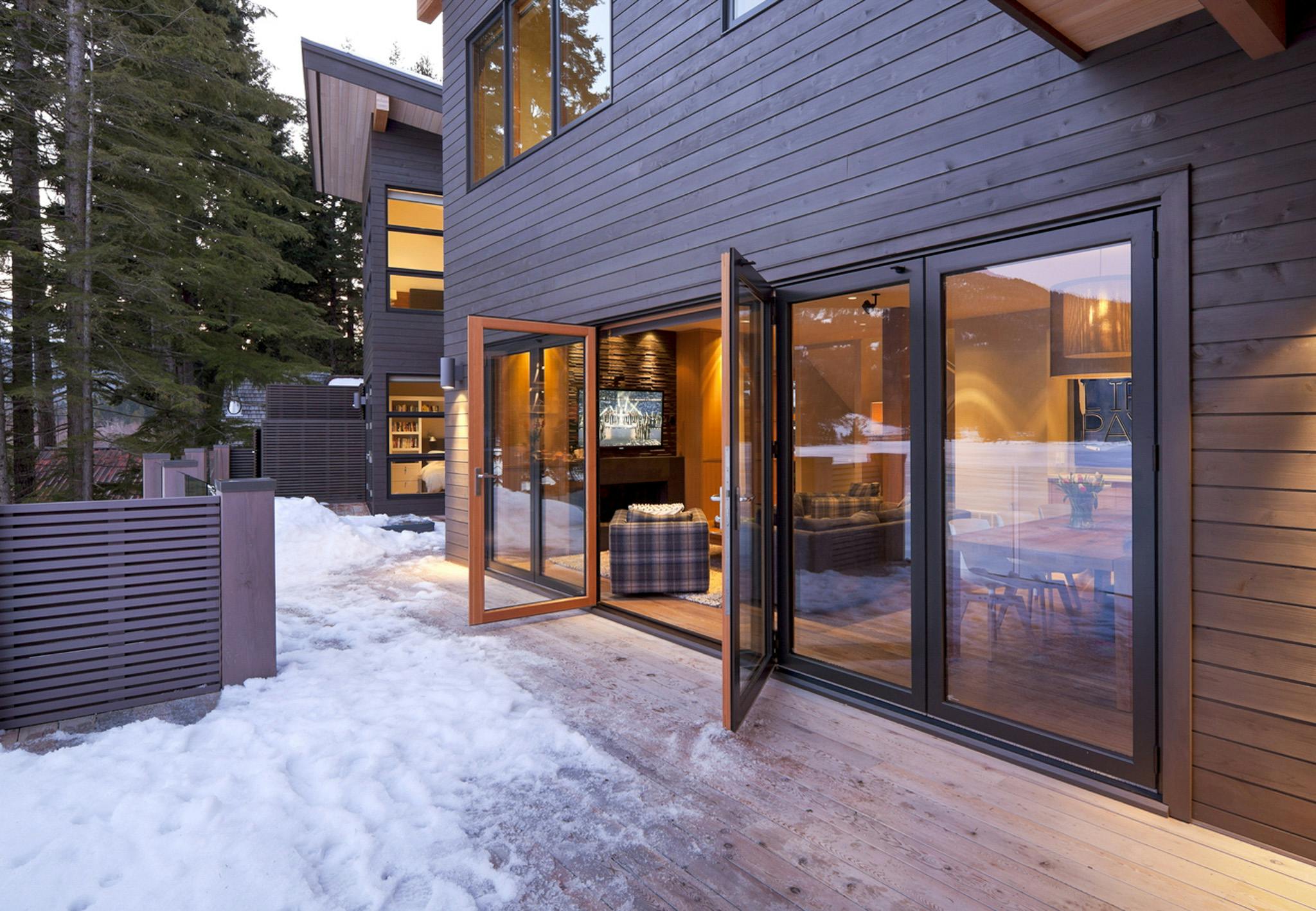 Keep the Rain and Wind on the Outside
Weather performance in moveable glass doors extends much further than just thermal efficiency. A common setback that prevents homeowners from opting for moveable glass doors as an alternative to traditional windows and doors is that they could potentially leak in water and air. NanaWall systems have been independently tested for air and water infiltration with excellent results. Offering the only truly thermally broken ADA sill with a water rating where the floor supported rollers ride above the track, NanaWall systems keep their wheels from riding in the water and away from debris. When the system is closed, a newly developed optional UniverSILL® adapter provides the advantage of continuous sealing compression between the folding glass wall panels and sill. This achieves the four-sided sealing seen with the Hybrid sill for enhanced weather protection.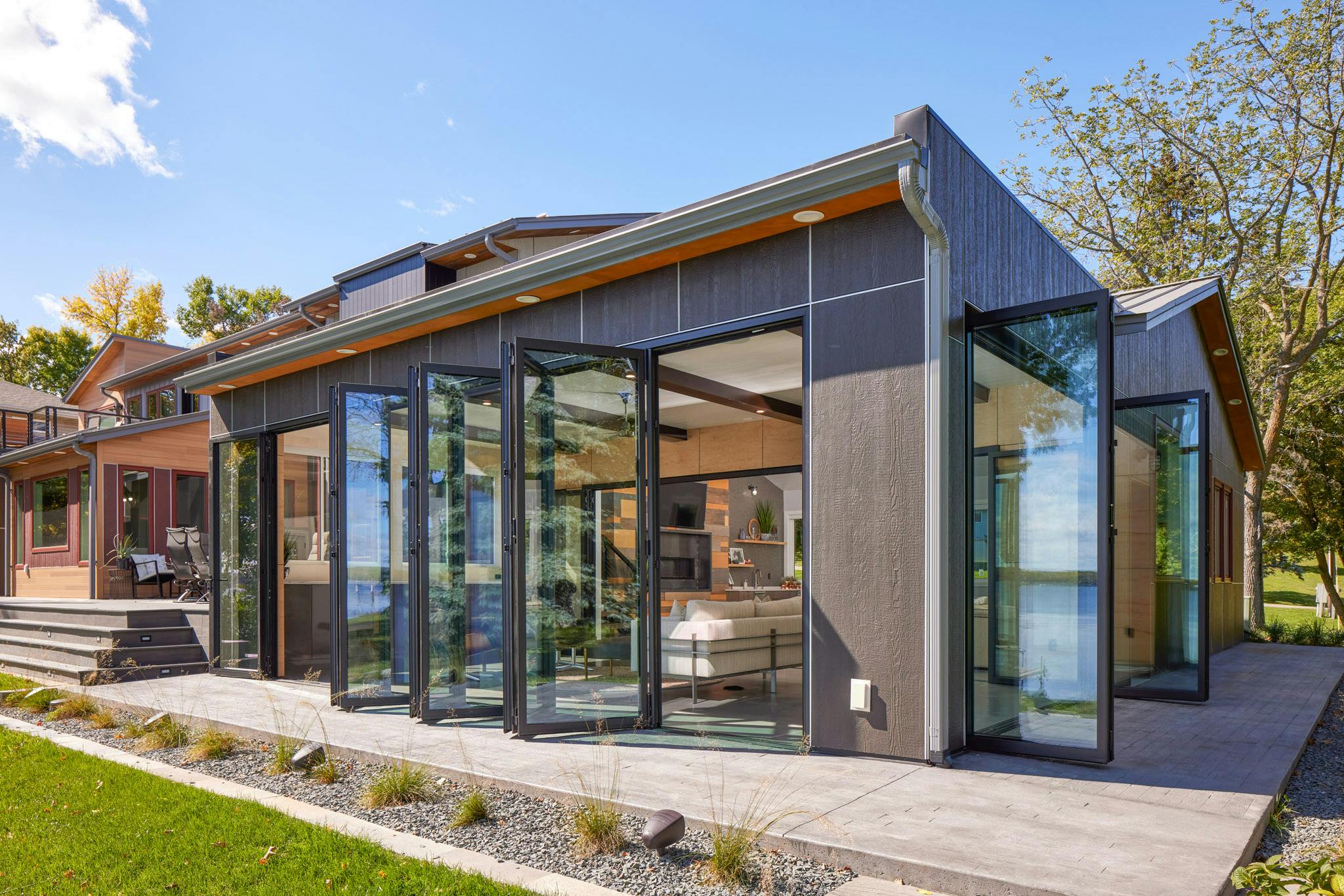 Experience the Outdoors Even when You're Nesting Inside
With chilly weather and occasional snow in some climates, our outdoor recreation options significantly diminish. Four-season rooms become the ideal space for that outdoor feel without the freezing temperatures, especially if built with thermally efficient moveable glass doors. But not everyone has the space for these home extensions. Regardless of whether you have a four-season room or not, specifying moveable glass doors throughout your home or simply in the area you spend the most time in can give you that coveted indoor/outdoor feel, even when the panels are closed. Better yet, when the weather decides to play nice, you can easily open the exterior glass wall systems for a full immersion with the outdoors.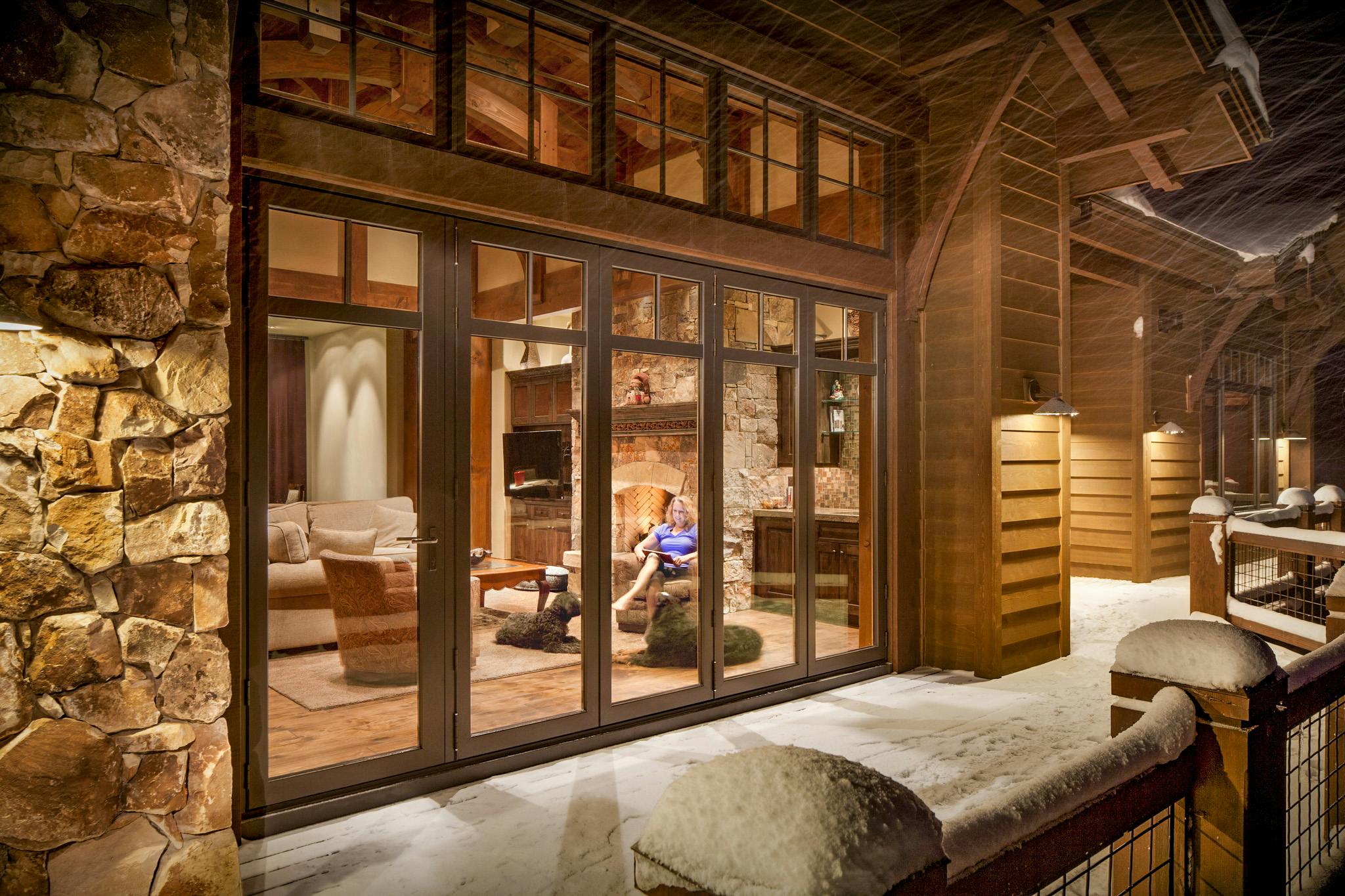 The NanaWall Difference
NanaWall exterior glass wall systems are customizable to every home's aesthetic, lifestyle, and climate. Choose from wood, aluminum, or clad frames, size, color, thermal efficiency, and even sound attenuation. In the nearly four decades leading the market in innovation, NanaWall has released the fourth generation of Folding Glass Walls. This new innovative family of moveable glass doors offers the slimmest frames in the market, smoothest operation, and advanced weather performance. Compared to others in the market, NanaWall systems have been independently tested for air, water, thermal, structural, operation, forced entry, and sound control in accredited labs with excellent results.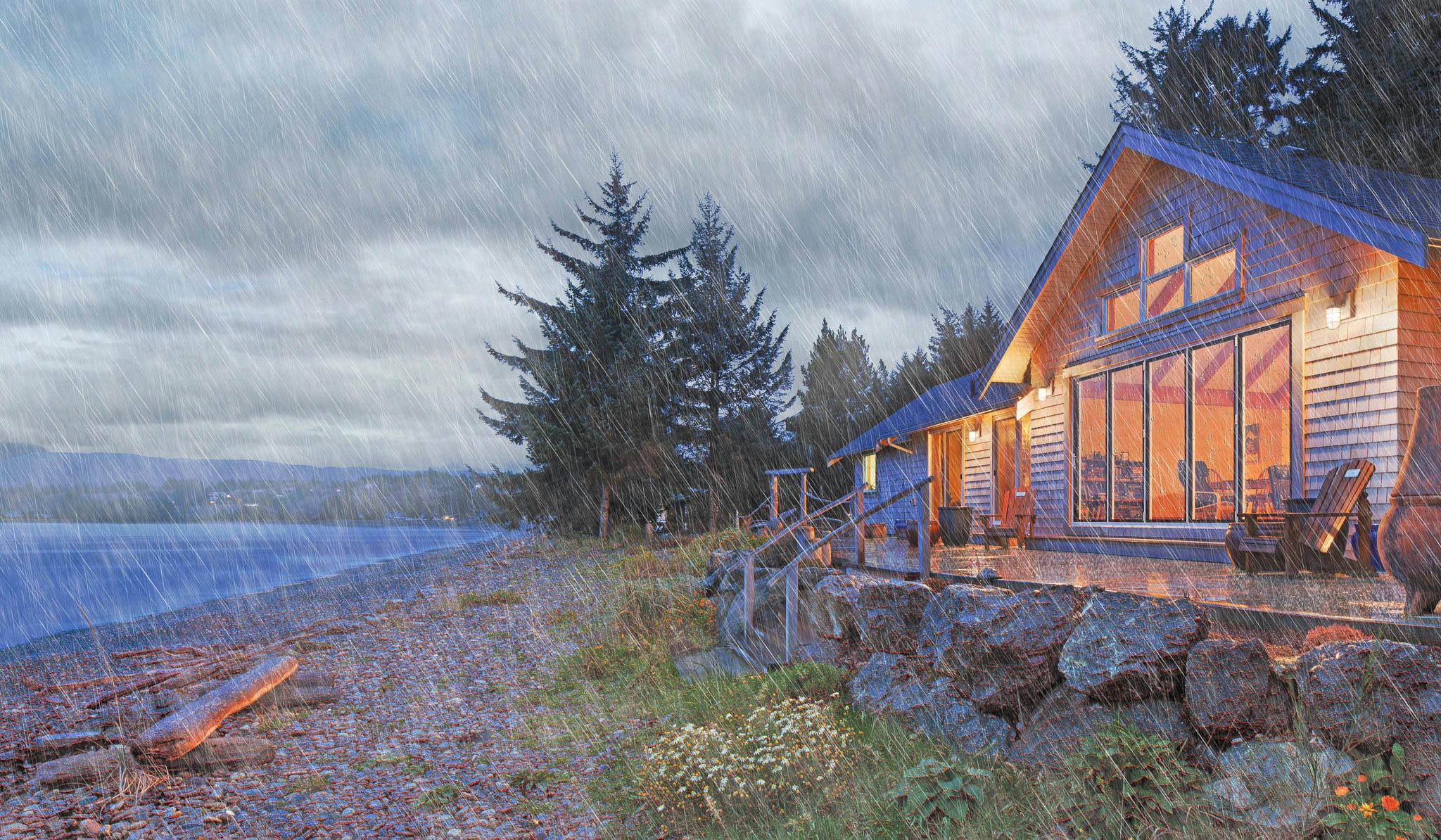 Final Thoughts – Performance When Closed Matters Most
Are you ready to install exterior glass wall systems in your home this Winter? Despite many misconceptions surrounding their performance in harsh, cold weather, these year-round solutions offer advanced weather protection against the elements and enough thermal efficiency to lower your energy costs throughout the year. As biophilic design elements, they optimize the amount of mood-boosting natural daylight and natural fresh air to promote healthy residential environments. Not only this, but they also increase your sense of space while seamlessly blurring the lines between indoors and outdoors. What more can you ask of a flexible design solution?
Learn more about how you can leverage NanaWall moveable glass doors in harsh environments on our cold weather climates page!