5 Bright Homes that Beat the Winter Blues with Operable Glass Walls
By NanaWall Systems, December 14, 2022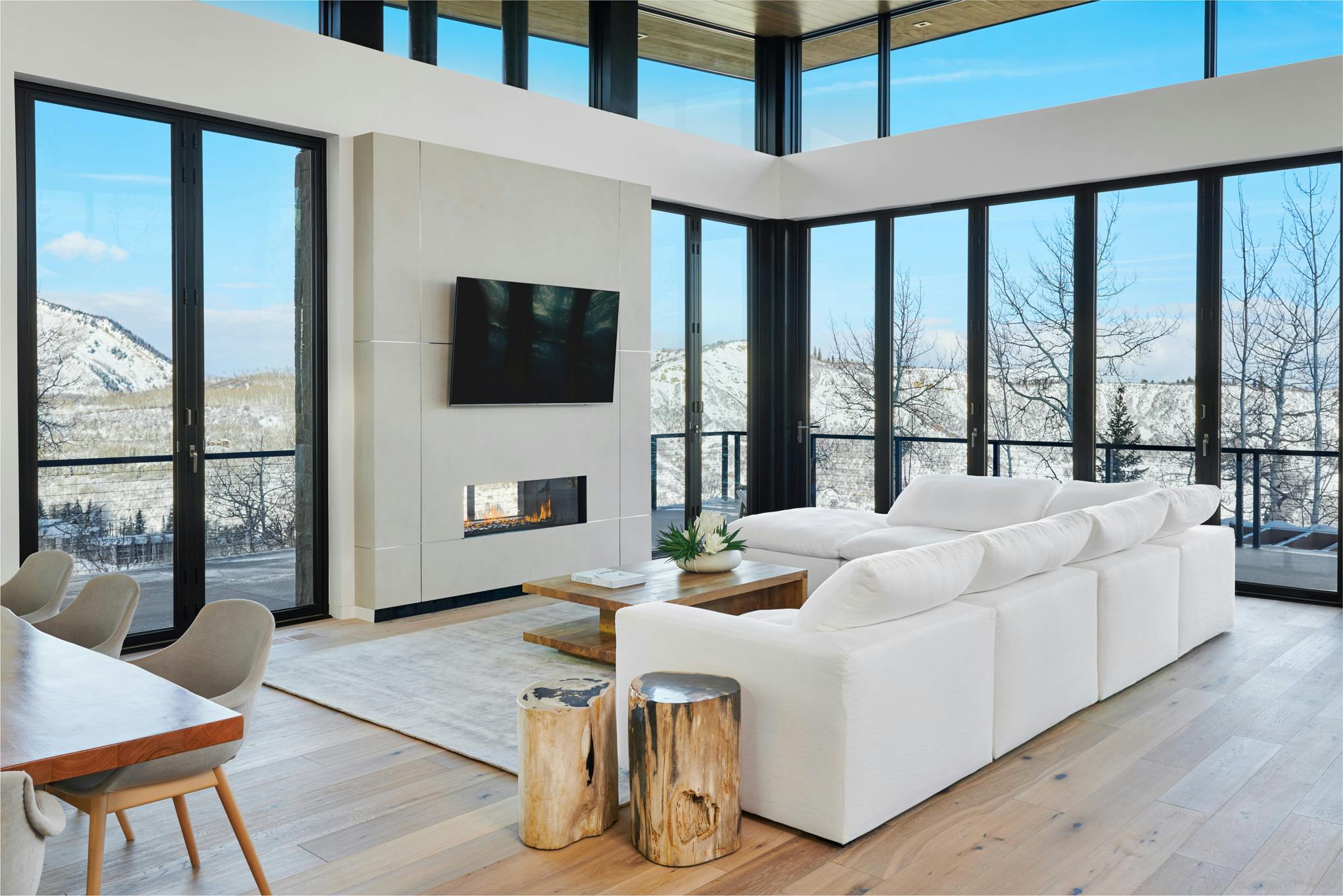 There are a few things to consider when preparing our homes for winter. From sealing our windows and replacing drafty doors, to changing our heater's filter and switching to energy-efficient fenestration. Although all these steps are beneficial to take before the arrival of the chilly season, there is one very important concept that often goes ignored: our mood. The lack of sunlight caused by overcast weather can significantly alter our mental wellbeing, leaving us feeling gloomy and tired. The frigid temperatures of winter might also make it difficult to want to go outside and catch the little sunlight available, so how can we ensure we're getting enough sunlight? Let's take a look at the benefits of operable glass walls.
Operable Glass Walls and Natural Light
Seasonal Affective Disorder, or SAD, is a type of depression that often arises in winter due to the change in weather. One of the primary causes is a reduced intake of serotonin due to a lack of sunlight as well as disturbances in your biological clock. Unfortunately, the cold winter weather may deter us from seeking the great outdoors where we can absorb a little bit of sunshine. Large floor-to-ceiling moveable glass wall systems offer a flexible, weather-performing solution that allows us to take in the sun right from the comfort of our homes but without exposure to the cold.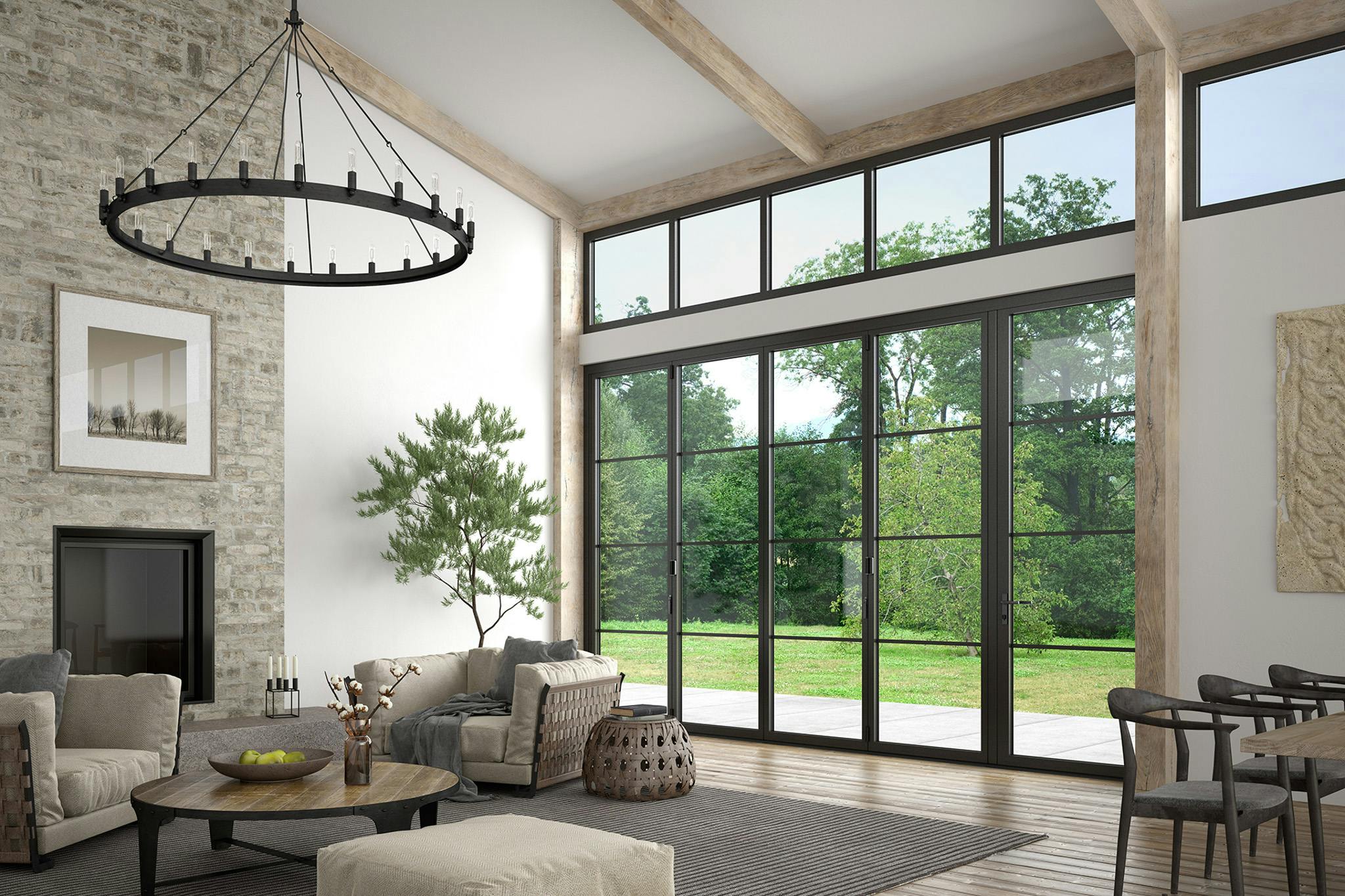 The Customizable Nature of Moveable Glass Wall Systems
NanaWall operable glass walls are customizable to the structural and lifestyle needs of every household. Homeowners can choose between folding or sliding systems as well as, wood, aluminum, or clad frames. The thinnest frames on the market offered by Generation 4 Folding Glass Walls allow for more glass and therefore more sunlight to diffuse interiors. Better yet, NanaWall moveable glass wall systems are independently tested for air, water, structural, operation, and sound control with excellent results. Built with weather performance in mind, these systems protect interiors from harsh climates without sacrificing ease of operation, durability, and of course, transparency. Additionally, NanaWall operable glass walls can be specified with double, and triple paned glass for optimal comfort even when standing right up against the wall.
5 Bright and Airy Homes that Beat the Winter Blues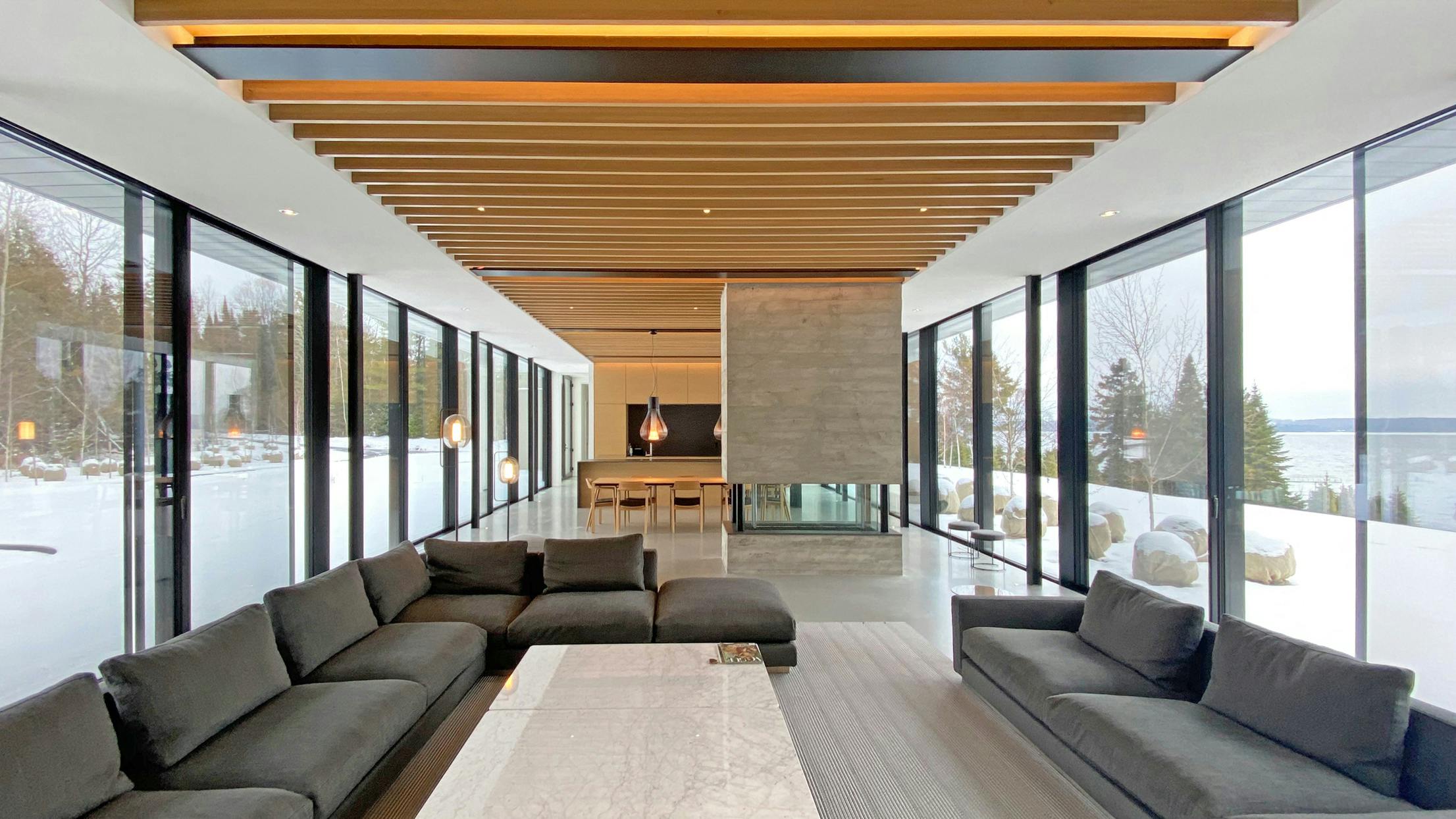 1. Endless Walls of Glass for Optimal Views and Sunlight
Infinite walls of minimal floor-to-ceiling glass panels absorb plenty of natural light to create bright and warm interiors. This single-story residence bordering the calming waters of Lake Michigan stands out amidst the snowy winter landscape. Despite the overcast weather, the large glass panels maintain interiors bright with as much natural light available, creating a glass box-like effect. NanaWall cero minimal sliding glass walls offer the largest panels and the weather performance and energy efficiency needed in cold weather climates. The system's slim aesthetics perfectly complement the home's modern aesthetics while taking full advantage of the views. The true definition of living in a winter wonderland.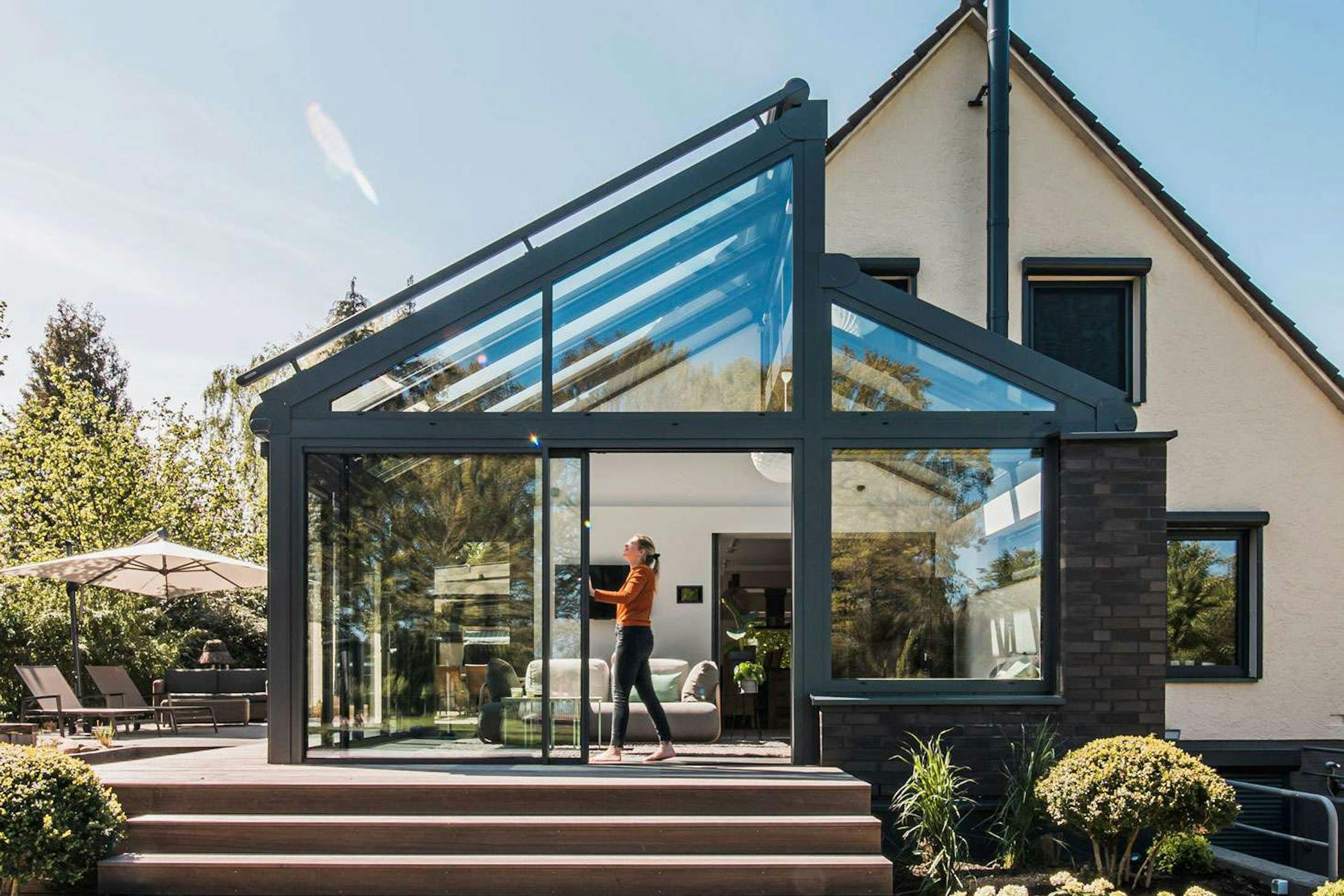 2. A Dedicated Space to Soak in the Sun
What better place to absorb much-needed serotonin than a sunroom? This bright and airy outdoor living space leverages both folding and sliding moveable glass wall systems to create a dynamic space that opens to the outdoors and protects from harsh weather when needed. The thermally efficient glass helps retain heat from the sun during those cold-weather days while its maximum transparency diffuses more than enough natural light. The specified folding and sliding systems increase functionality, allowing the homeowner to open the sunroom partially or fully to the outdoors. Imagine lounging in this cozy outdoor living space and relaxing to the soothing sound of rain—but without the cold!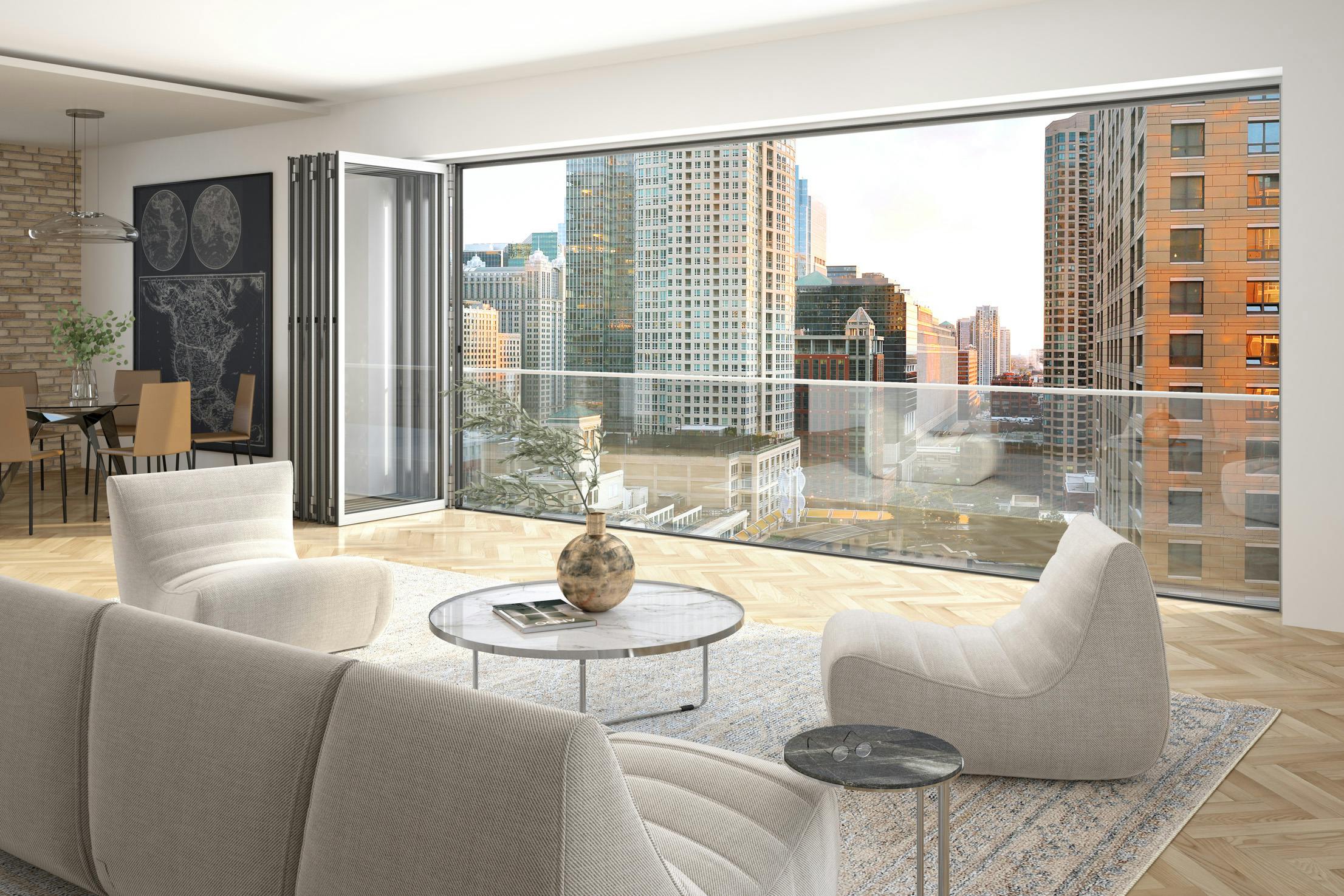 3. Multifamily Living in the City
Access to outdoor recreational spaces is already hard enough when living in large cities. In addition, most multifamily living complexes completely lack a balcony space or only offer small terraces to take in the sun. In the case of Juliet balconies, outdoor space really becomes limited. Floor-to-ceiling operable glass walls in multifamily applications, like the one above, are ideal for infusing indoor living spaces with plenty of sunlight throughout the seasons. Open those easily operable panels, select the comfiest chair available, and sunbathe on the balcony during those cold winter days. The thermally efficient panels offer comfort even when sitting right up against the glass. How convenient!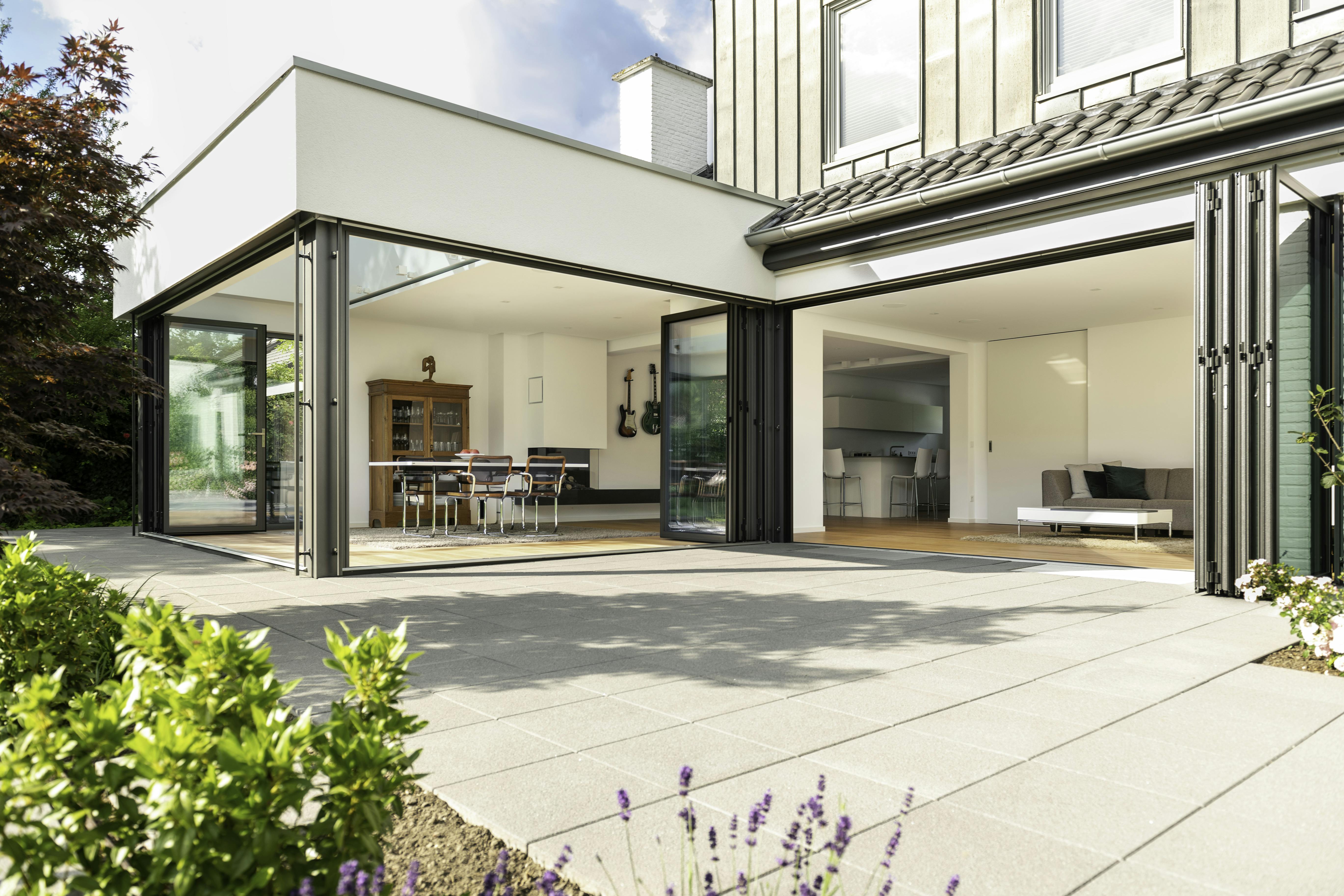 4. Taking the Traditional Patio Door to the Next Level
Want to truly take advantage of the mood-boosting benefits of sunlight? Tear down those obstructing walls and replace them with easily operable moveable glass wall systems. This awestriking residence leverages three folding glass patio doors in both inswing and outswing configurations for maximum flexibility. The entire back wall connecting the primary living spaces and the backyard is practically non-existent, allowing for easy transitions and space optimization. During cold weather months when the systems are kept closed, specified swing doors facilitate the flow of traffic into and out of the house. An abundance of natural light immediately brightens interiors, bouncing off from the white walls and filtering throughout. Talk about indoor/outdoor living!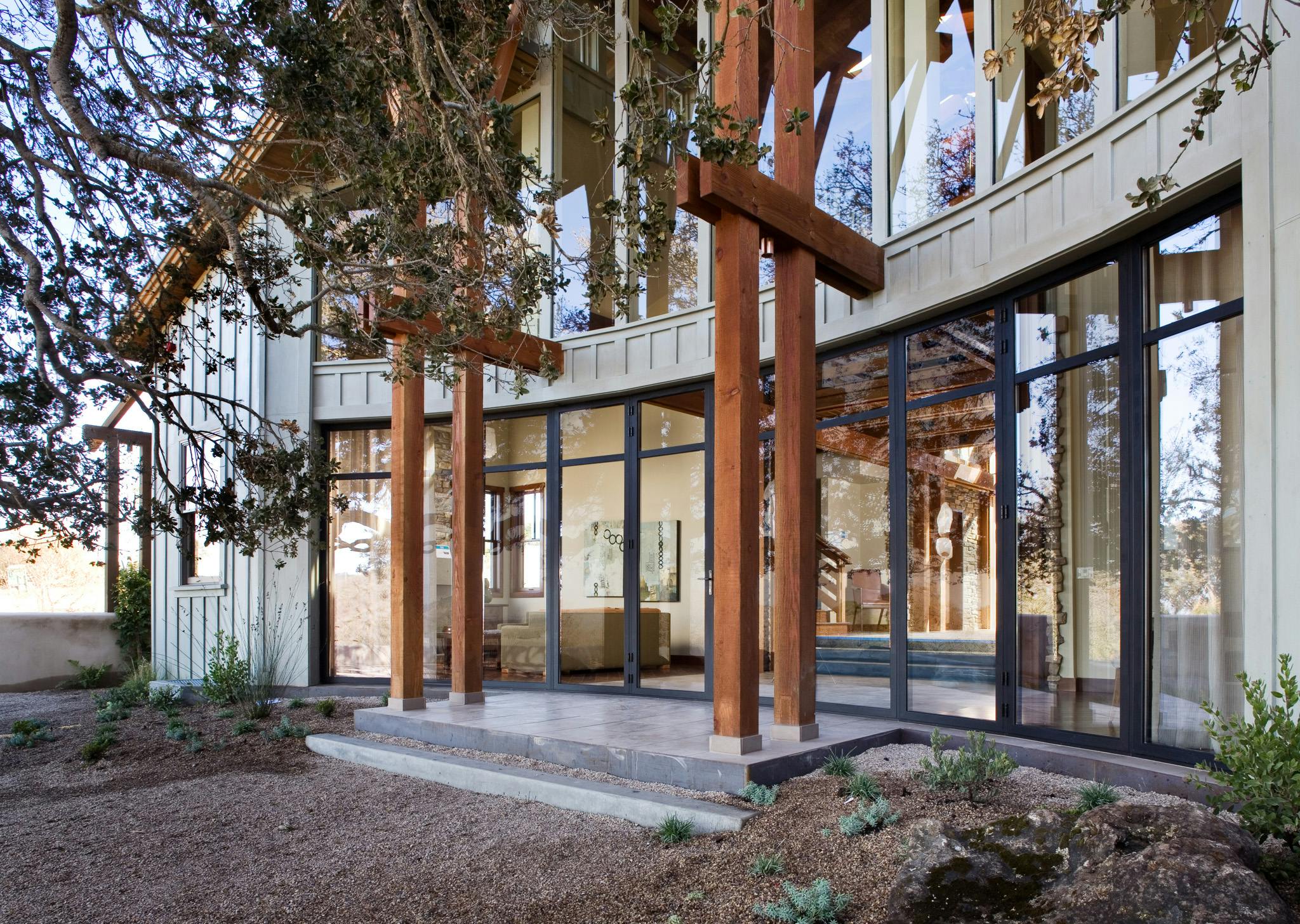 5. Enhance Curve Appeal with Curved Operable Glass Walls
Want to optimize sunlight during winter and increase your home's curve appeal at the same time? These SL70 NanaWall folding glass walls are sure to draw the attention of passersby as well as plenty of mood-boosting sunlight. The panels easily glide on a segmented curved track without sacrificing ease of operation and durability. This weather-performing system offers plenty of protection from the elements as well as thermal performance. Minimal frames allow for more glass which in return, maximizes the amount of daylight penetrating interiors. For a little added flare, simulated divided lites were installed over the glass. This, in combination with the fixed glass panels above, makes for a truly striking façade.

Discover how other homes embrace the mood-boosting benefits of NanaWall operable glass walls in our extensive gallery of photos!