By Liz Snyder and Matt Thomas, December 3, 2015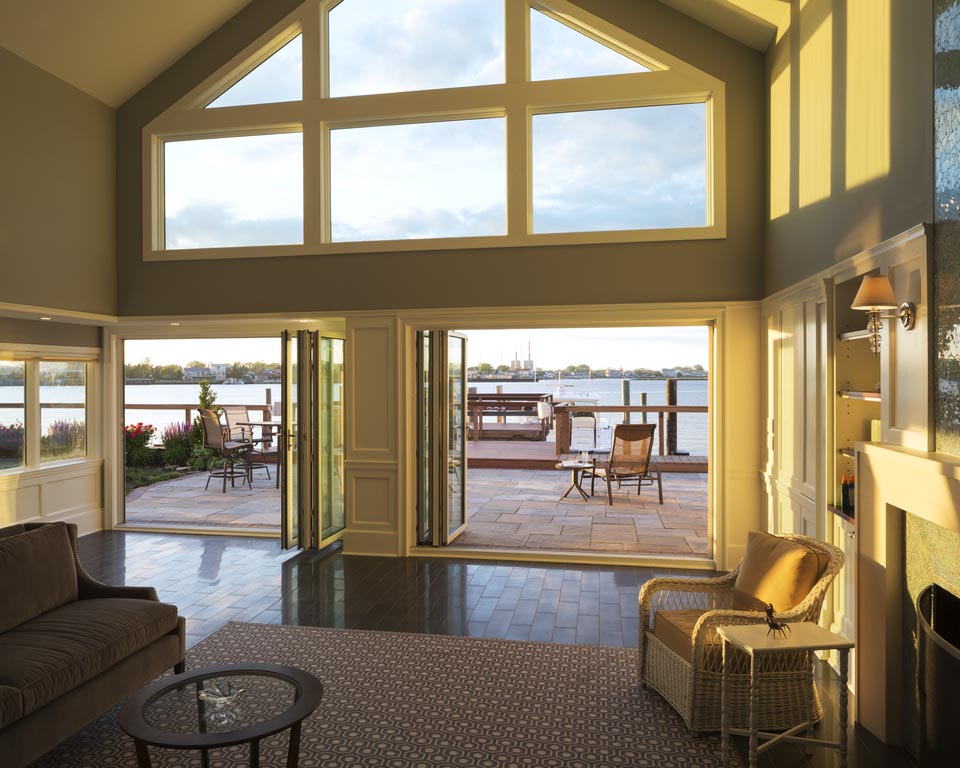 As you start the design process for your dream home, consider adding large windows to the plans. Windows are an essential part of architecture, and there are numerous styles, and sizes to choose from. However, glass walls offer a host of benefits not often found with standard sized windows. This is why you should choose large windows for your home.
1. Natural Light
Glass walls bring in an abundance of natural daylight that makes a home seem more inviting. This is especially important as we head into the darker days of winter. Studies show that natural daylight is proven to elevate energy and boost moods. With daylight streaming into the rooms, you don't need to use lamps during the day. Large opening glass walls allow light to flood the interiors of the home, cutting back on energy consumption and electricity, and thereby reducing energy bills.
2. Closer to Nature
The large expanse of glass almost brings nature indoors. The large windows and opening glass walls become the main focal point of a room, allowing you to capitalize on the views of the surrounding nature. With glass walls, there doesn't seem to be a barrier between you and the outdoors. Being so close to nature is calming and restful. The large windows provide a beautiful landscape that you get to enjoy year round.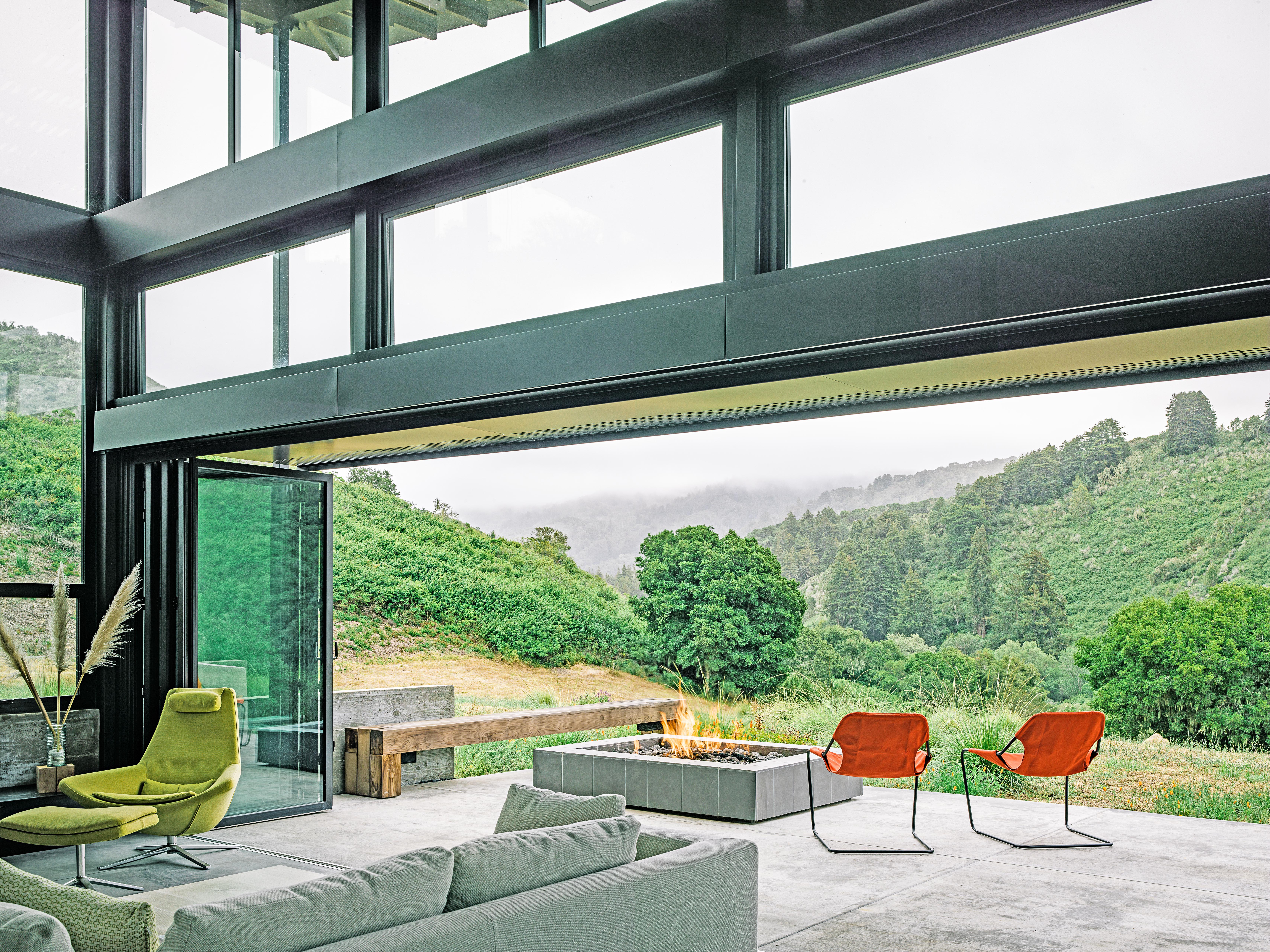 3. Indoor/Outdoor Living
With large sliding or folding glass walls, you have both an indoor and an outdoor living area. This is the perfect window or door for decks, porches, and patios, or for expanded entertainment space off of the living room or kitchen area. Your also have the unique option of the Kitchen Transition window wall. In good weather you can entertain friends and family, or simply relax with a book. The flexibility provided by large opening glass walls offers more diverse lifestyle choices.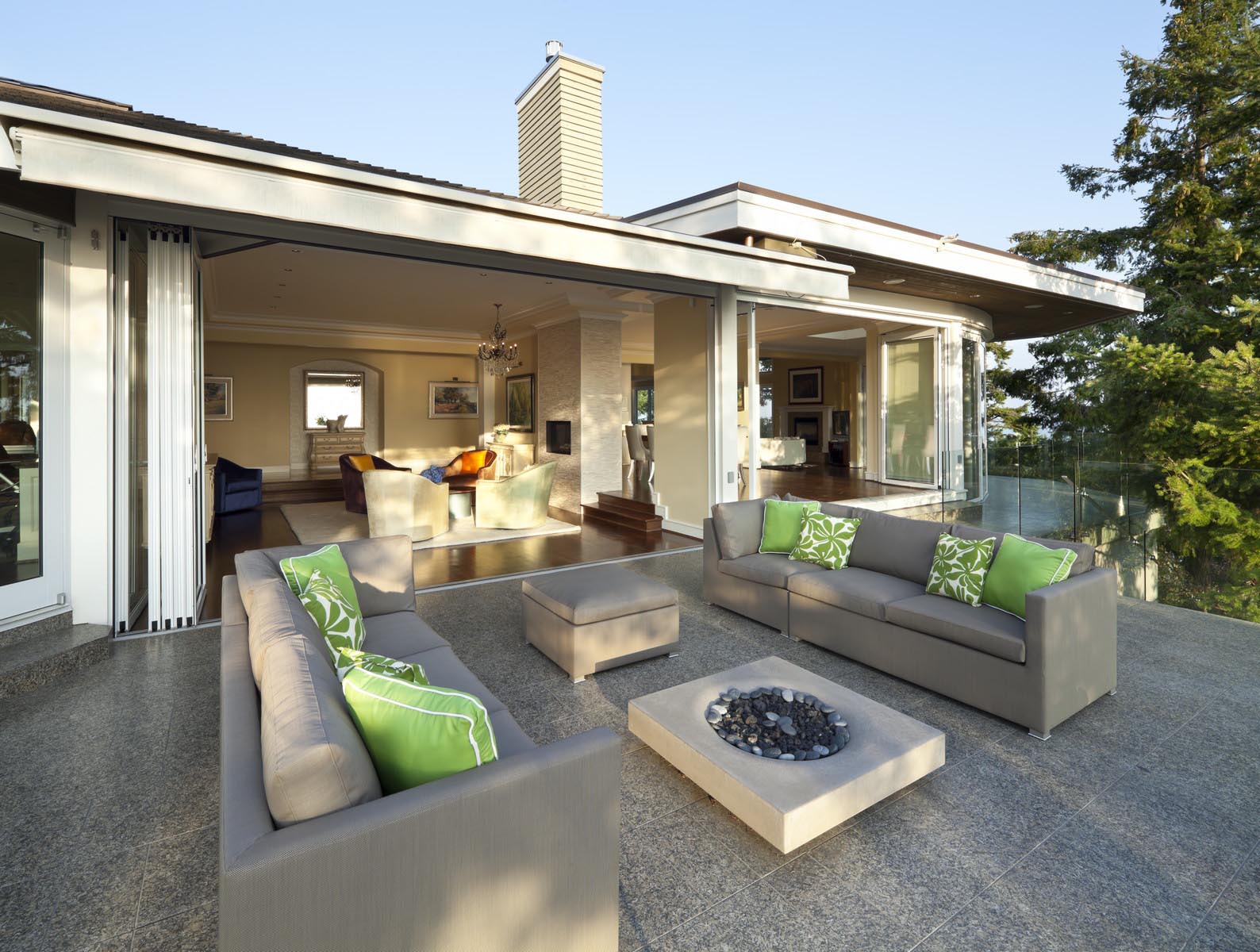 4. Passive Solar Heat
Well positioned large windows and glass walls can contribute to passive solar heat. With a glass wall, you let the heat of the sun into your home. This is especially appreciated during the cold winter months. The solar heat keeps your house warmer so you can reduce the cost for heating.
5. Spacious Feel
The transparency of glass and changing a solid wall into a window or opening glass wall brings in sunlight which creates a feeling of open space. This makes your rooms appear larger in size. This spacious feel works in even the tiniest of homes.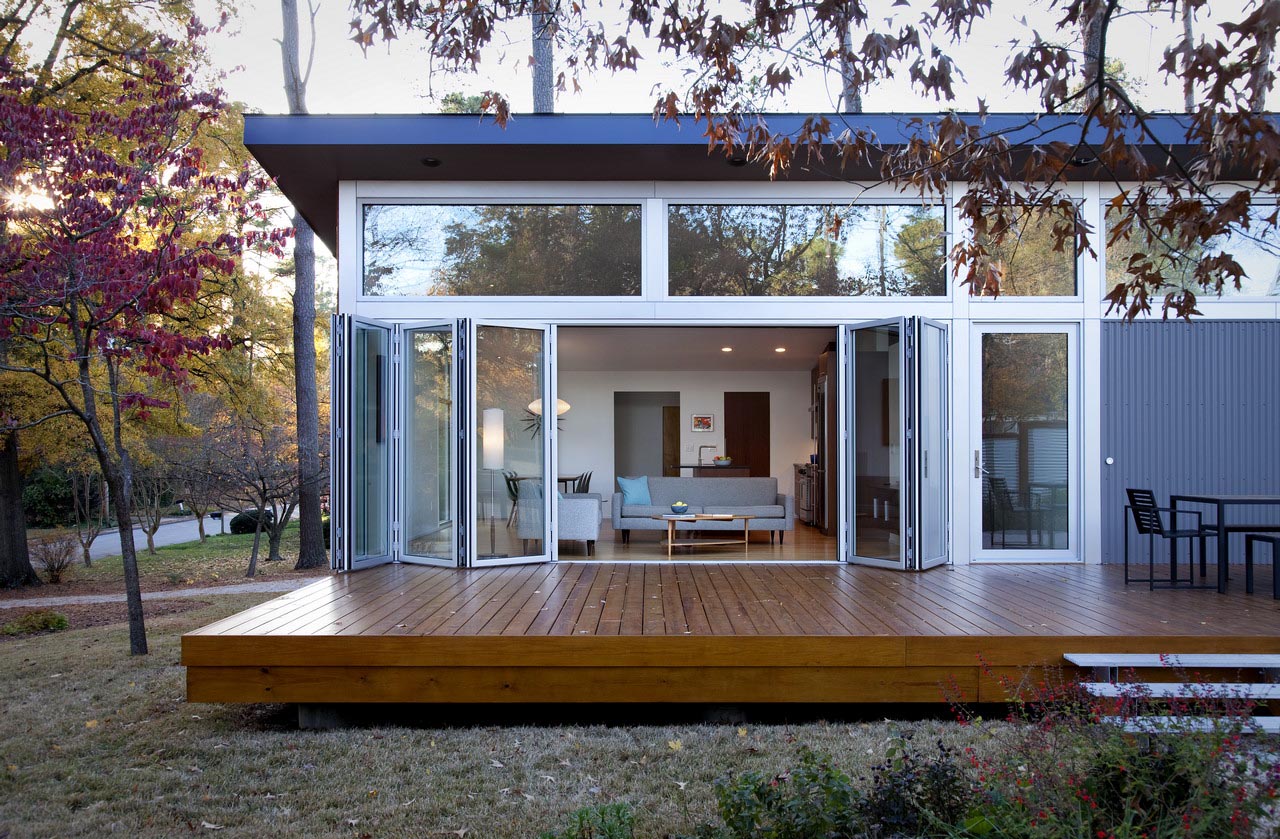 6. Fresh Air
When you open a large window you let in fresh air and the aroma of plants and flowers from your garden. The fresh air circulates throughout the house and ventilates all the rooms to improve indoor air quality. We spend almost 90% of our time indoors yet we may not know that the air quality is often poor and unhealthy. Breathing in fresh air keeps you and your family healthier.
Choosing large windows for your new home is an excellent way to derive several benefits. You get the scenic beauty of the surrounding landscape with protection from inclement weather. If you are a homeowner, builder, or architect, NanaWall provides aesthetic and performance for your house design. Contact us today to learn more about our German-engineered and American-made glass wall systems.