CERO Wins Crystal Achievement Award
By NanaWall Systems, September 22, 2017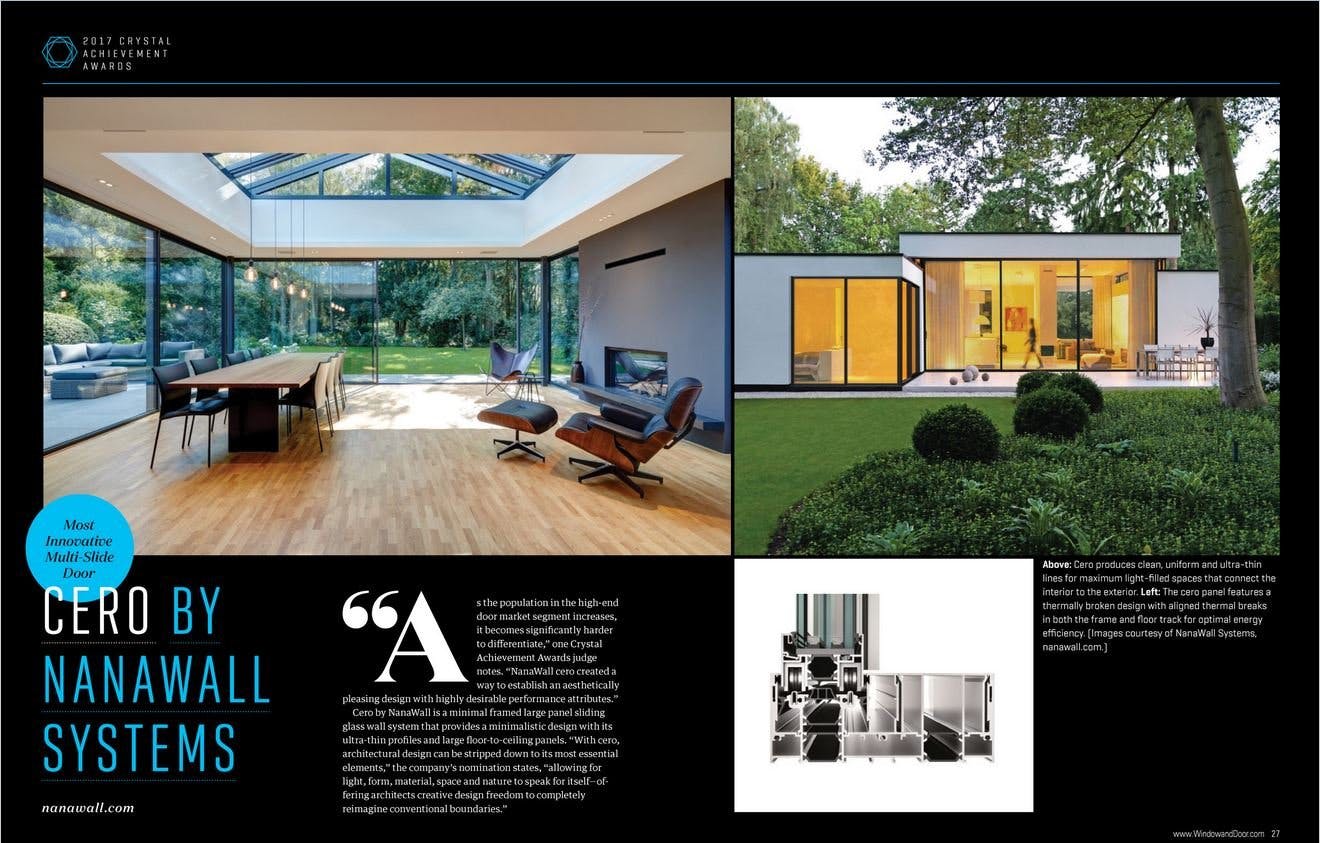 We are excited to announce that Window & Door Magazine has just named our cero by NanaWall product as the winner of their 2017 Crystal Achievement Award for Most Innovative Multi-Panel Door.
The Crystal Achievement Awards are awarded annually by a panel of 11 qualified judges to recognize residential door and fenestration manufacturers and component suppliers for their contributions to the industry. Merit is based upon different categories of innovation.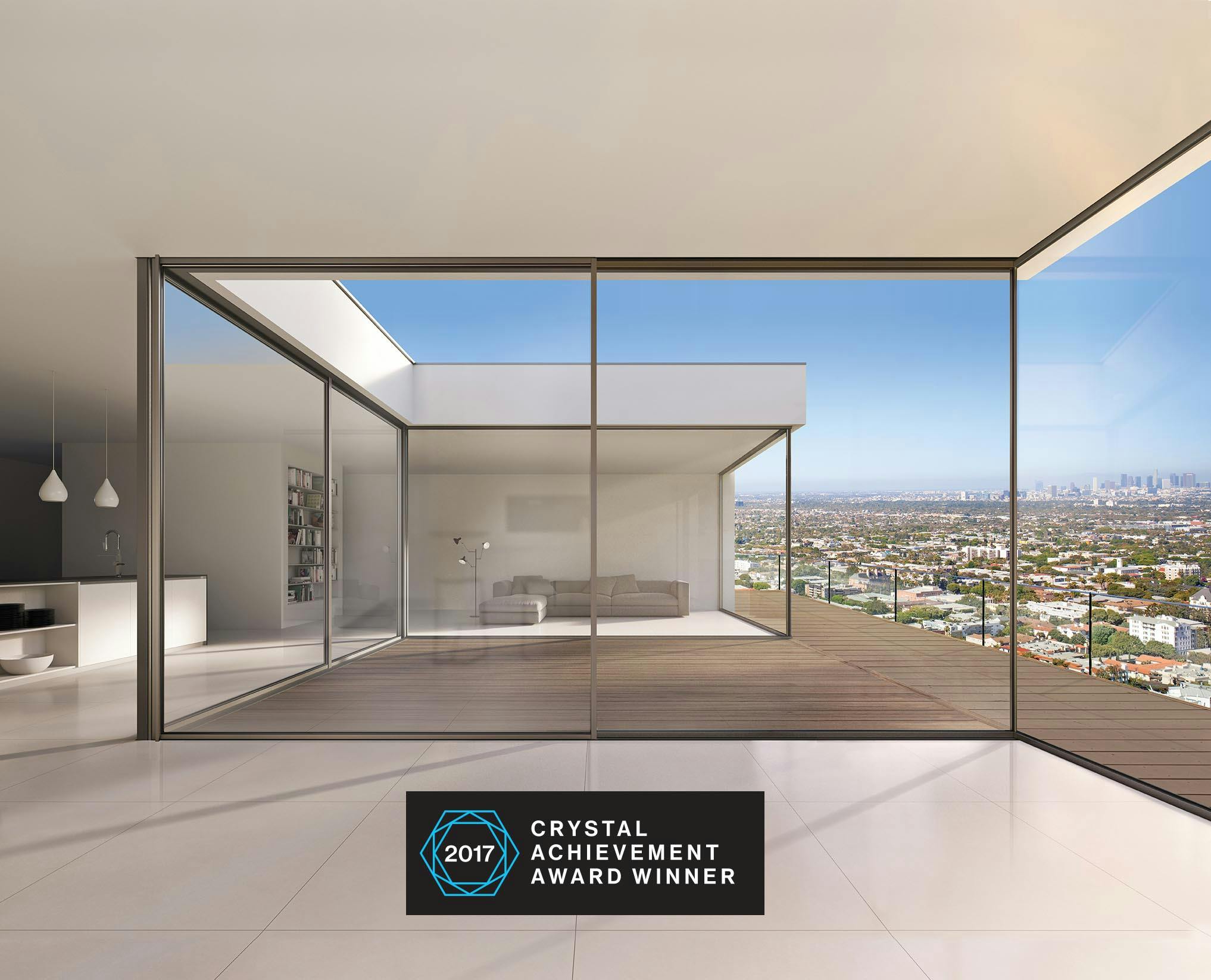 CERO is NanaWall's minimal framed large panel sliding glass wall system. CERO offers full floor to ceiling sliding glass panels with recessed top and bottom tracks for a picture frame effect.
"As the population in the high-end door market segment increases, it becomes significantly harder to differentiate…NanaWall CERO created a way to establish an aesthetically pleasing design with highly desirable performance attributes," noted a judge of the Crystal Achievement Awards.
Curious to learn more about cero? Check out one of our recent blogs: The Wall That Isn't – Meet CERO, CERO – The Basics, All About Sills - CERO.