Design Inspiration: Top 7 Commercial Window-Sized Opening Glass Walls
By NanaWall Systems, July 28, 2022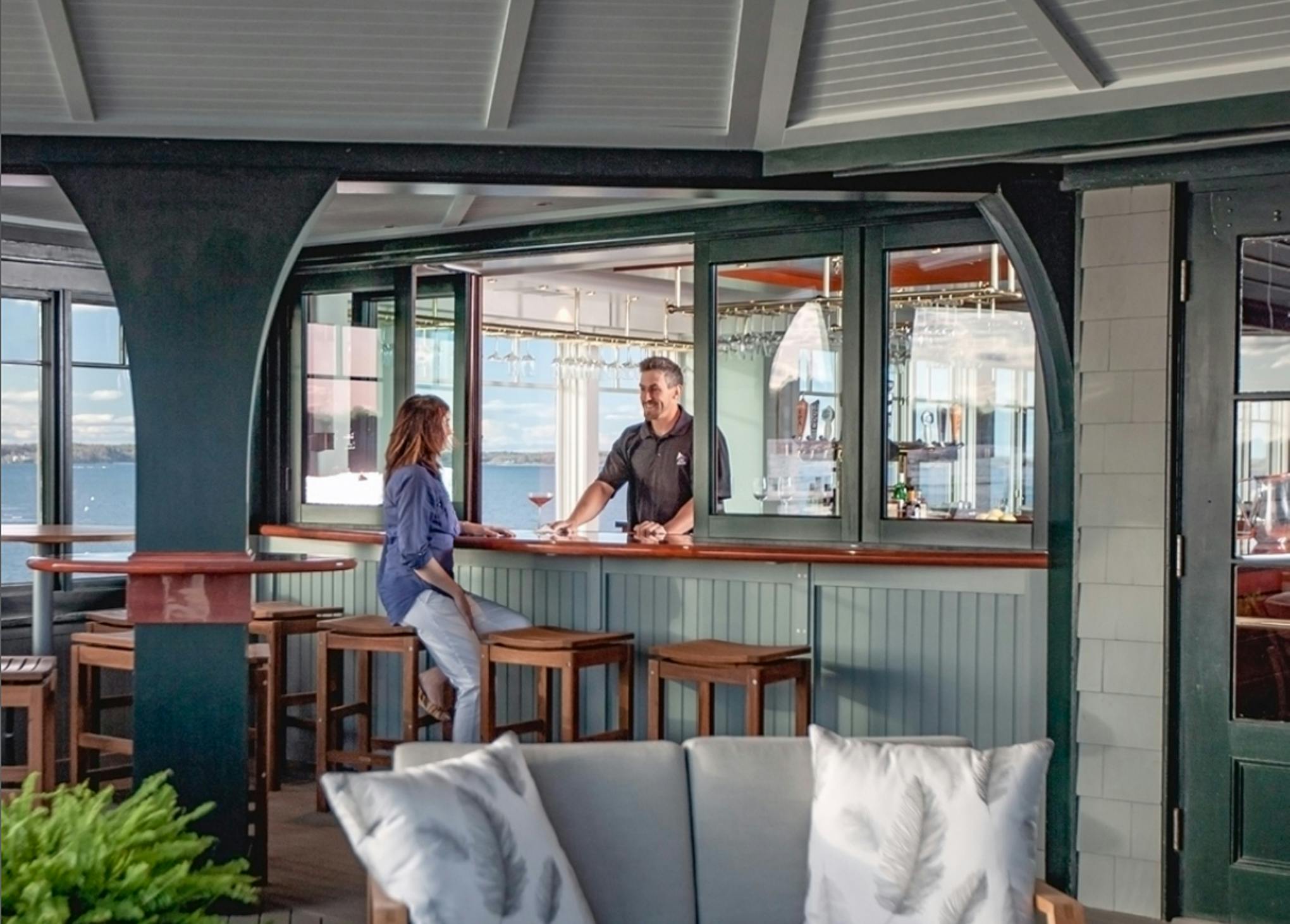 Image courtesy of Corinthian Yacht Club
How can window-sized opening glass walls take your commercial space to the next-level and increase your ROI? Just like their full-size counterparts, these smaller glass panels transform ordinary walls into flexible, easily operable openings. Whether it be a restaurant, sports stadium, or hotel amenities area, there is no doubt that these operable moveable glass walls will enhance the functionality of your commercial space. Let's find out how.
Benefits of Window-Sized Opening Glass Walls
The coveted indoor/outdoor experience has extended past residential spaces into restaurants, retail stores, and even sports stadiums where immersive experiences are preferred by patrons. As exterior applications, these flexible design solutions open a portal to the outdoors alongside uninterrupted views, abundant daylight, and fresh air ventilation. In restaurants, a conventional wall can be instantly turned into a bar sitting area for additional capacity and increased ROI, or in the case of a sports stadium, a literal window into front-row action.
The NanaWall Difference
For nearly forty years, NanaWall has reinvented the market with design-forward moveable glass walls that feature the latest innovations in the category. From advanced weather performance to long-lasting durability, these systems were engineered to withstand the everyday grind of commercial environments. Better yet, every system can be customized with wood or aluminum frames, over 200 powder coating options, simulated divided lites, and other options to best meet the needs and aesthetics of each project. Let's take a look at how others have leveraged window-sized opening glass walls in their commercial spaces.
Top 7 Commercial Window-Sized Opening Glass Walls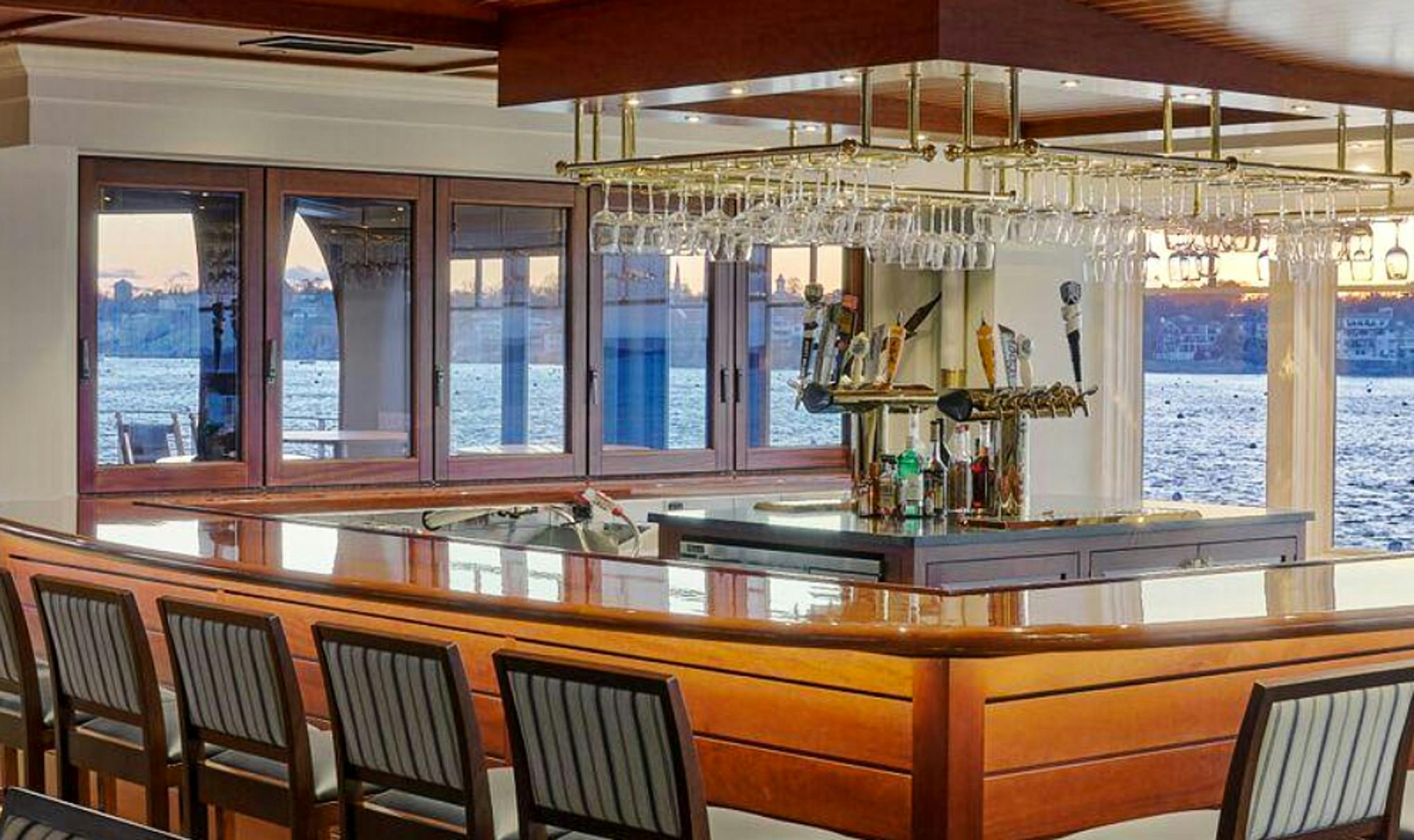 Image courtesy of Corinthian Yacht Club
1. Unobstructed Harbor Views
This yacht club's waterside restaurant optimizes its prime, picturesque location with large fenestration that capitalizes on the views. The bar area offers ideal seating space for socializing and enjoying drinks. The corner placement limited the seating availability to two countertops so the owners sought a solution that could make use of the adjacent wall. Instead of completely tearing it down, they installed a wood framed window-sized system to match the restaurant's aesthetics. On busy days, the walls are opened to accommodate more patrons at the bar. Just like that.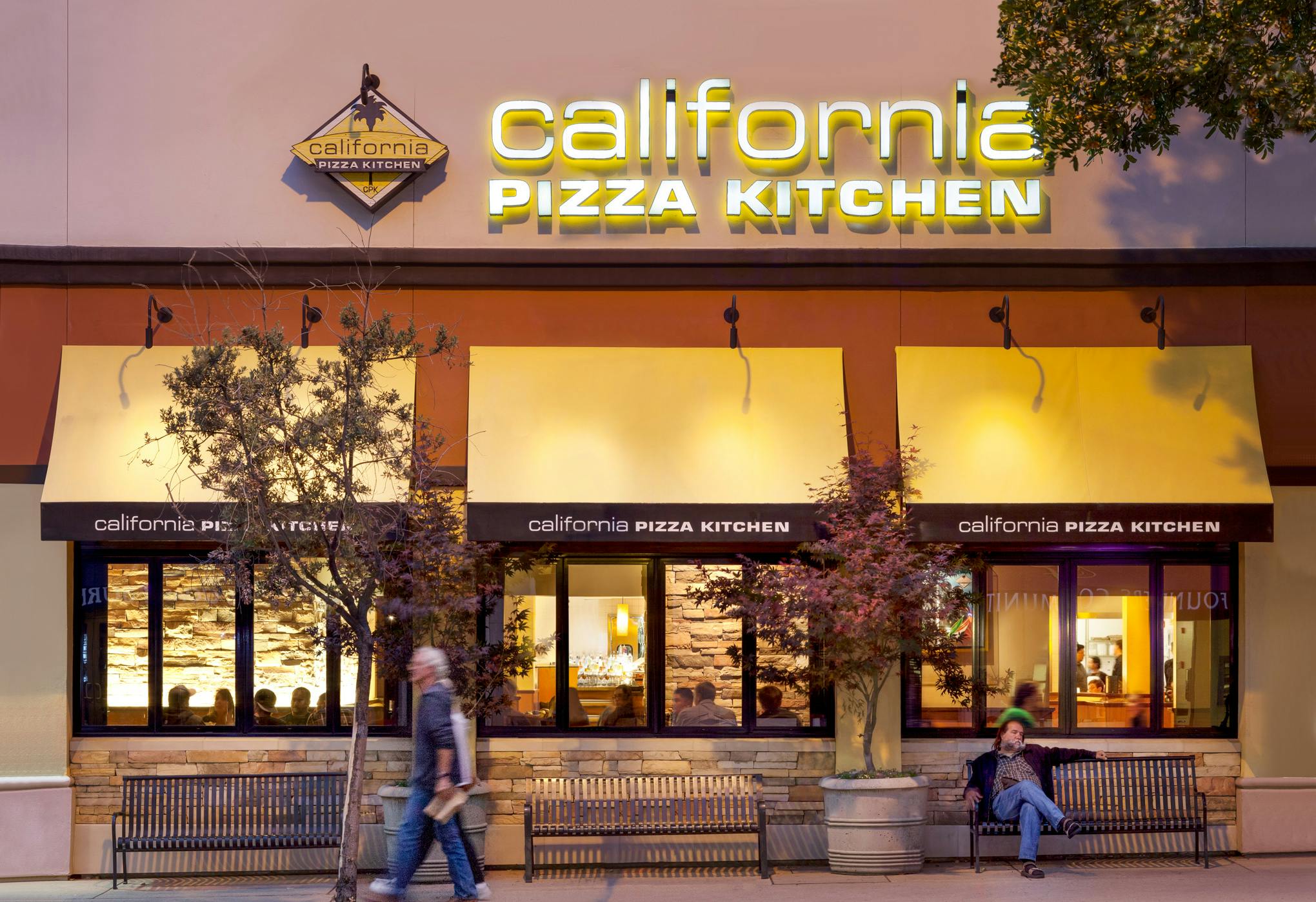 2. Indoor/Outdoor Pizza Kitchen
Restaurants and other businesses in city environments where outdoor space is scarce can greatly benefit from window-sized opening glass walls that invite the fresh air in. Additionally, these operable openings offer energizing views of the city life outside and the feel of al fresco dining for those sitting right next to the open panels. In harsh weather, the thermally efficient glass keeps customers comfortable and warm while the minimal aluminum frames continue to offer uninterrupted views of the outdoors.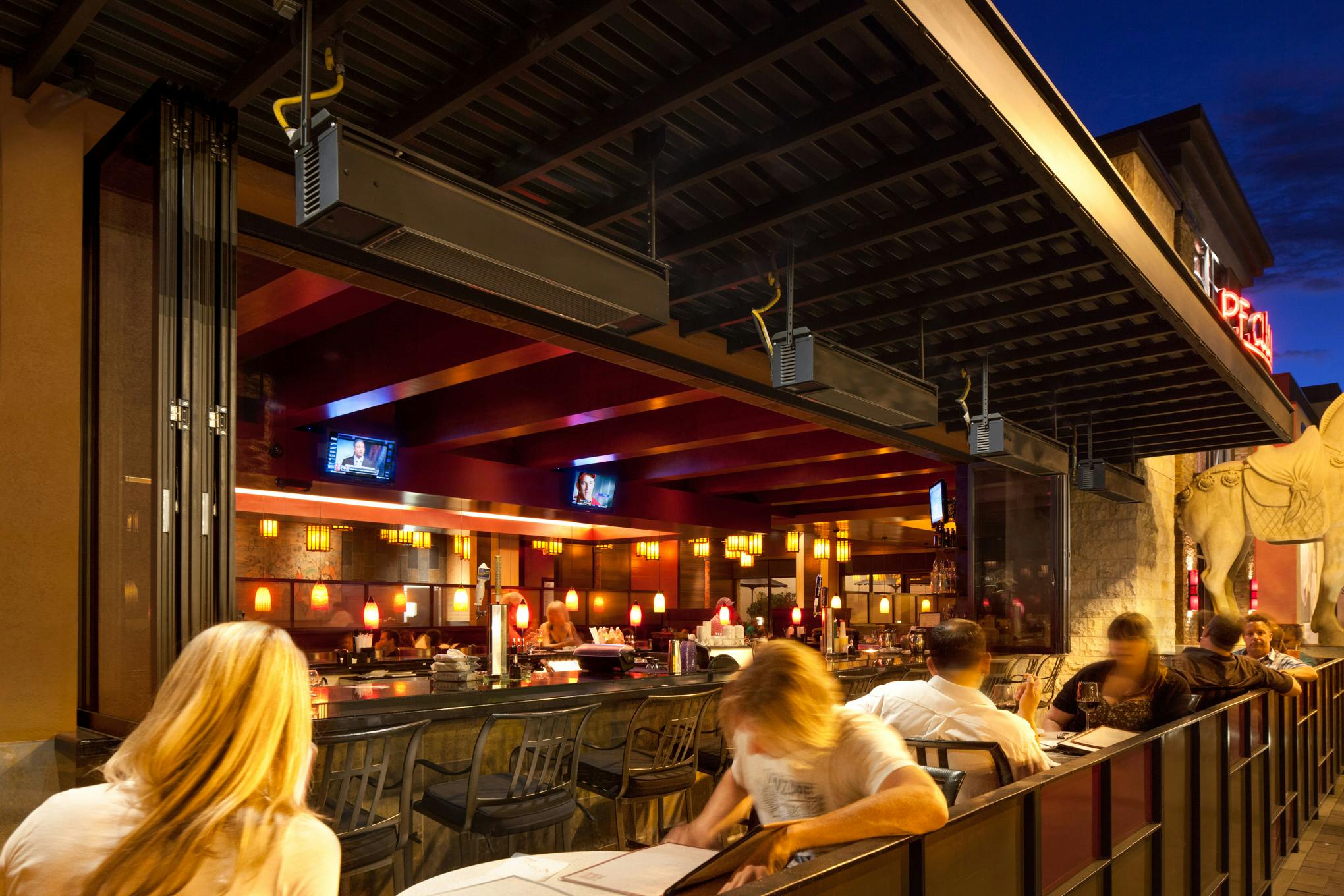 3. Seating That Effortlessly Merges to the Outdoors
At this PF Chang's restaurant location, the small outdoor seating area is seamlessly integrated into the outdoor space through a set of window-sized moveable glass walls. To optimize the opening, a countertop was installed and paired with tall chairs to create a bar-like indoor/outdoor seating area facing the bar indoors. In return, customers dining inside are offered views of the outdoors. The barely-there sill merges within the countertop to create an overall clean look without sacrificing weather protection when closed. Almost as if there were no windows or threshold at all.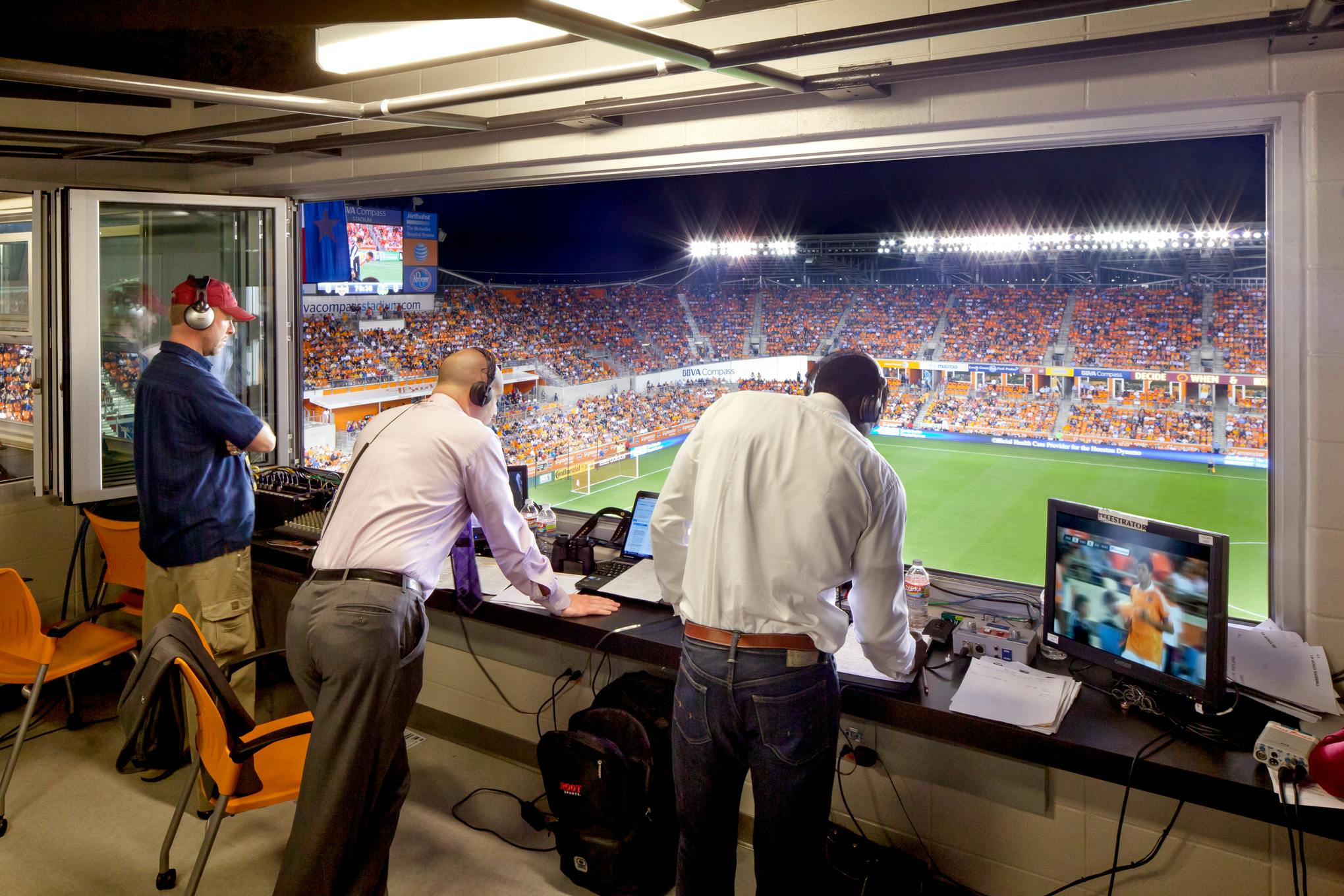 4. Next-Level Game Watching
What better way to oversee the game than high above and through moveable glass walls. At the New York Red Bulls Stadium administrators and commentators get a clear view of the action down below through a wide, operable window-sized opening. Even when kept closed, the minimal aluminum profiles offer clear sightlines while protecting interiors from harsh weather. The panels can be customized to glide into minimal stacks either to the left or right, taking up as little space as possible.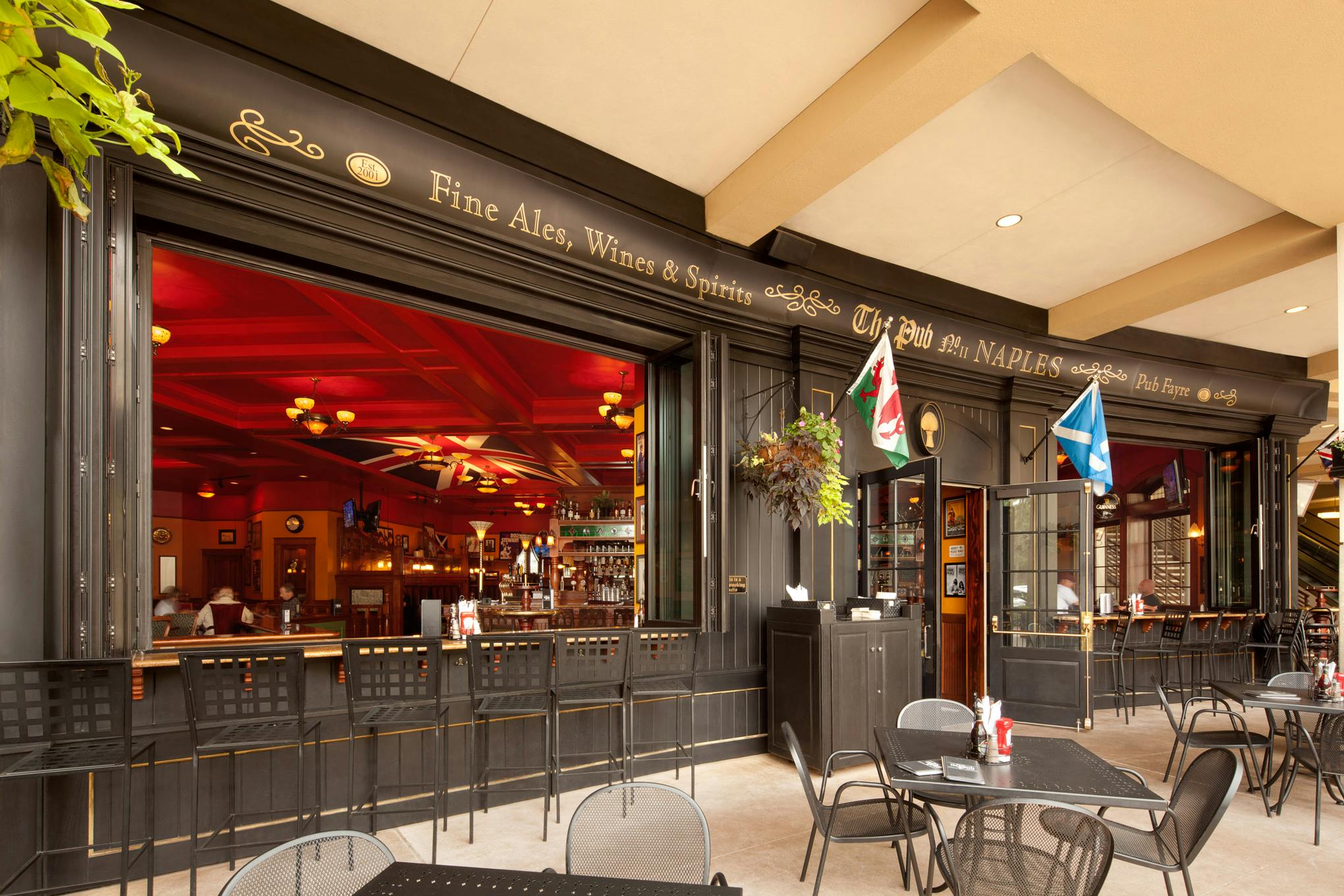 5. Indoor/Outdoor Bar and Additional Seating
What better way to increase your restaurant's seating area than to extend the available space to the outdoors. The Pub restaurant, in Naples, Florida offers an authentic British pub atmosphere with a variety of drinks offerings. Customers immediately get a taste of the environment even before they enter the restaurant through a set of window-sized opening glass walls. Not only do the openings offer additional seating space, but it allows staff to easily utilize it as a pass-through window when serving food.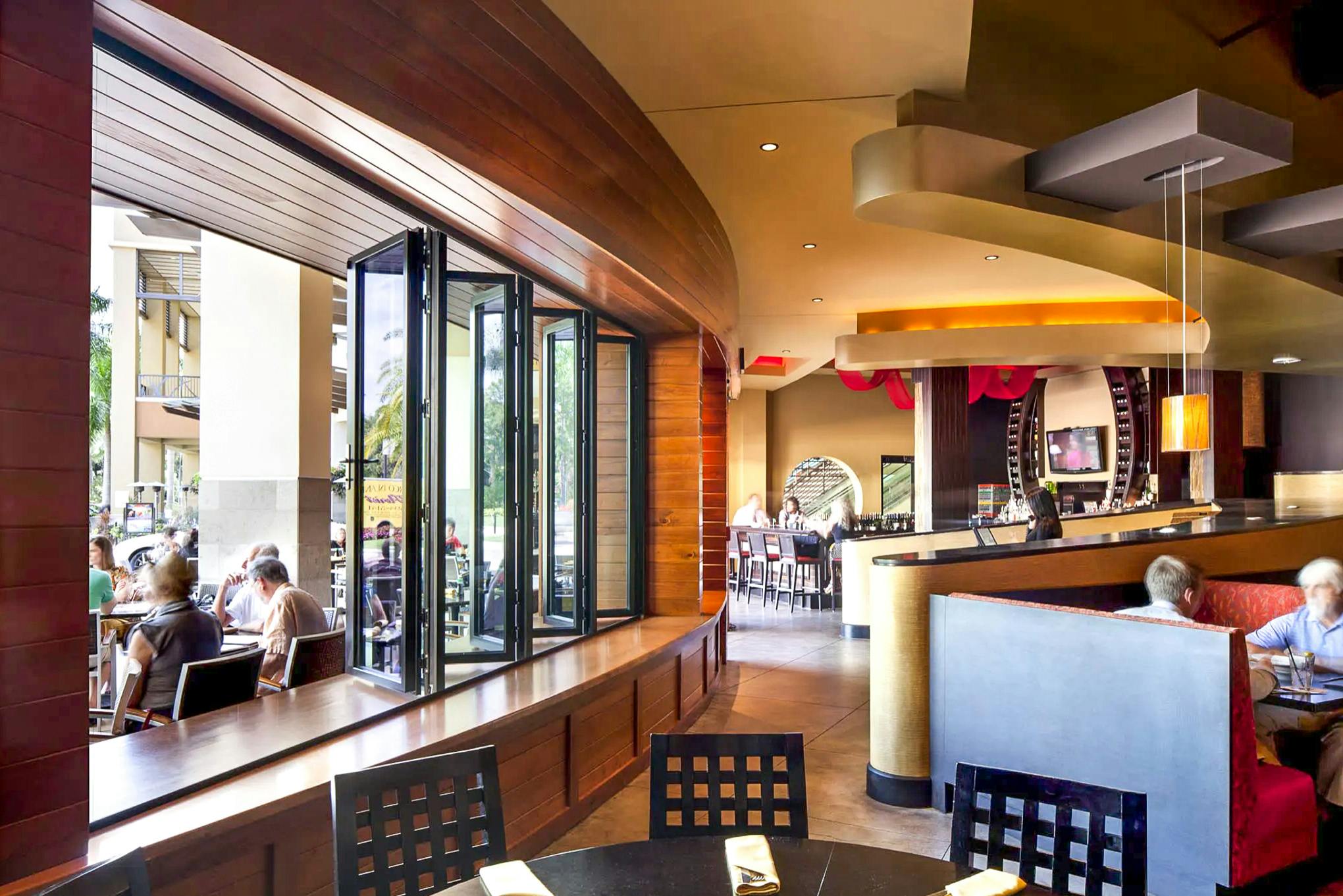 6. A Grand, Welcoming Entrance
It seems like most restaurants in Florida capitalize on their ROI from the al fresco dining experience. With such welcoming weather, why wouldn't they? Just like the Pub restaurant mentioned above, AZN Azian Cuizine in Naples has extended its seating to an outdoor courtyard at the front of their business. Two sets of window-sized moveable glass walls connect the two dining areas, allowing staff to keep an eye out for current and incoming patrons in order to promptly tend to their needs. We'll definitely be putting AZN on our list next time we find ourselves in Florida!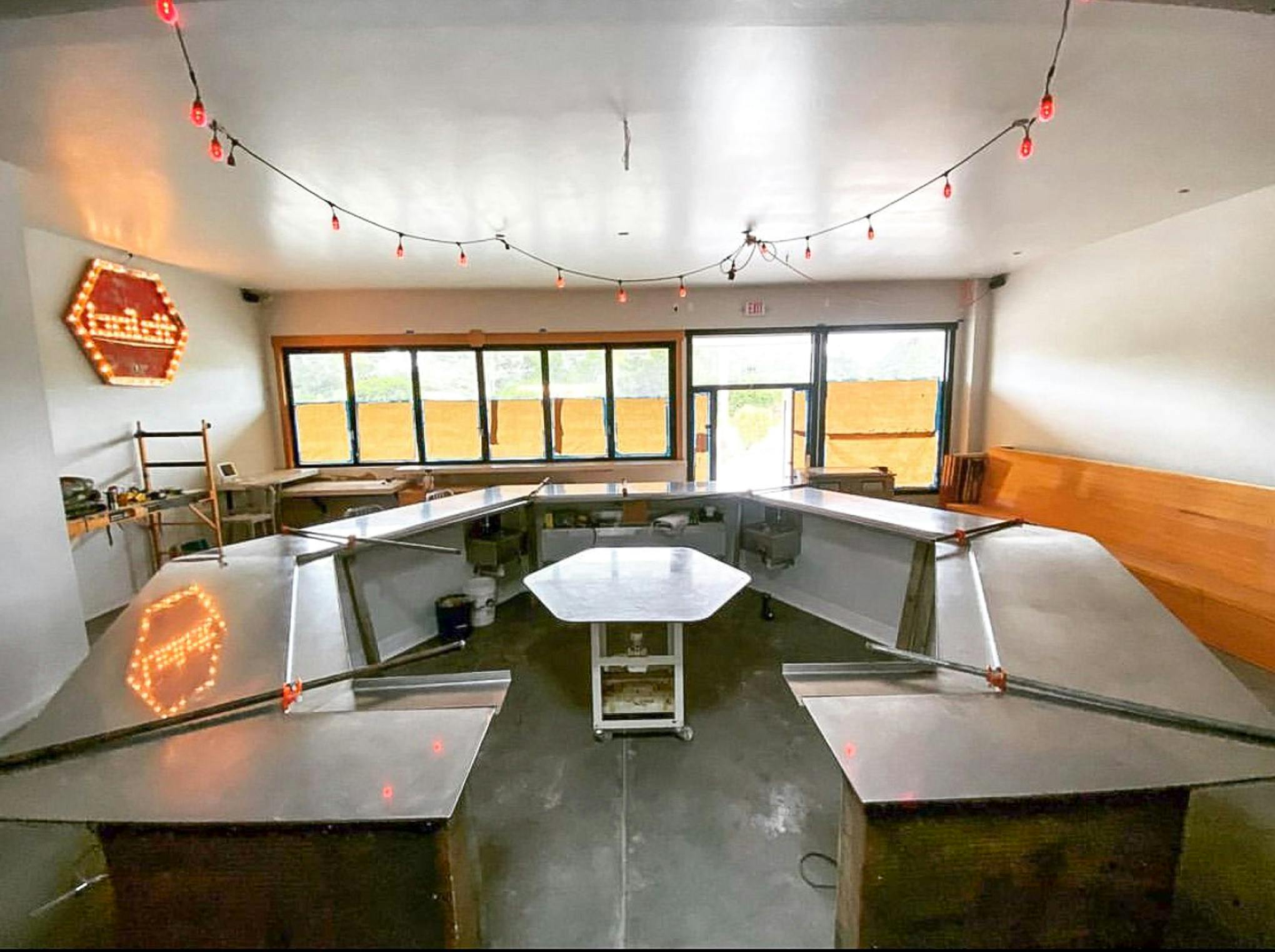 Image courtesy of Alchemy Distillery
7. A Not-So-Major Renovation Yields Major Results
A project to watch that is currently in progress is this impressive window-sized installation at Alchemy Distillery. Where a solid, obstructing wall once stood, the business owners saw an opportunity to maximize their space by installing a moveable glass window wall. The six-panel aluminum frame system has now opened the previously enclosed space to the natural light and fresh air of the outdoors, as well as established the perfect indoor/outdoor bar to optimize their seating space and ROI.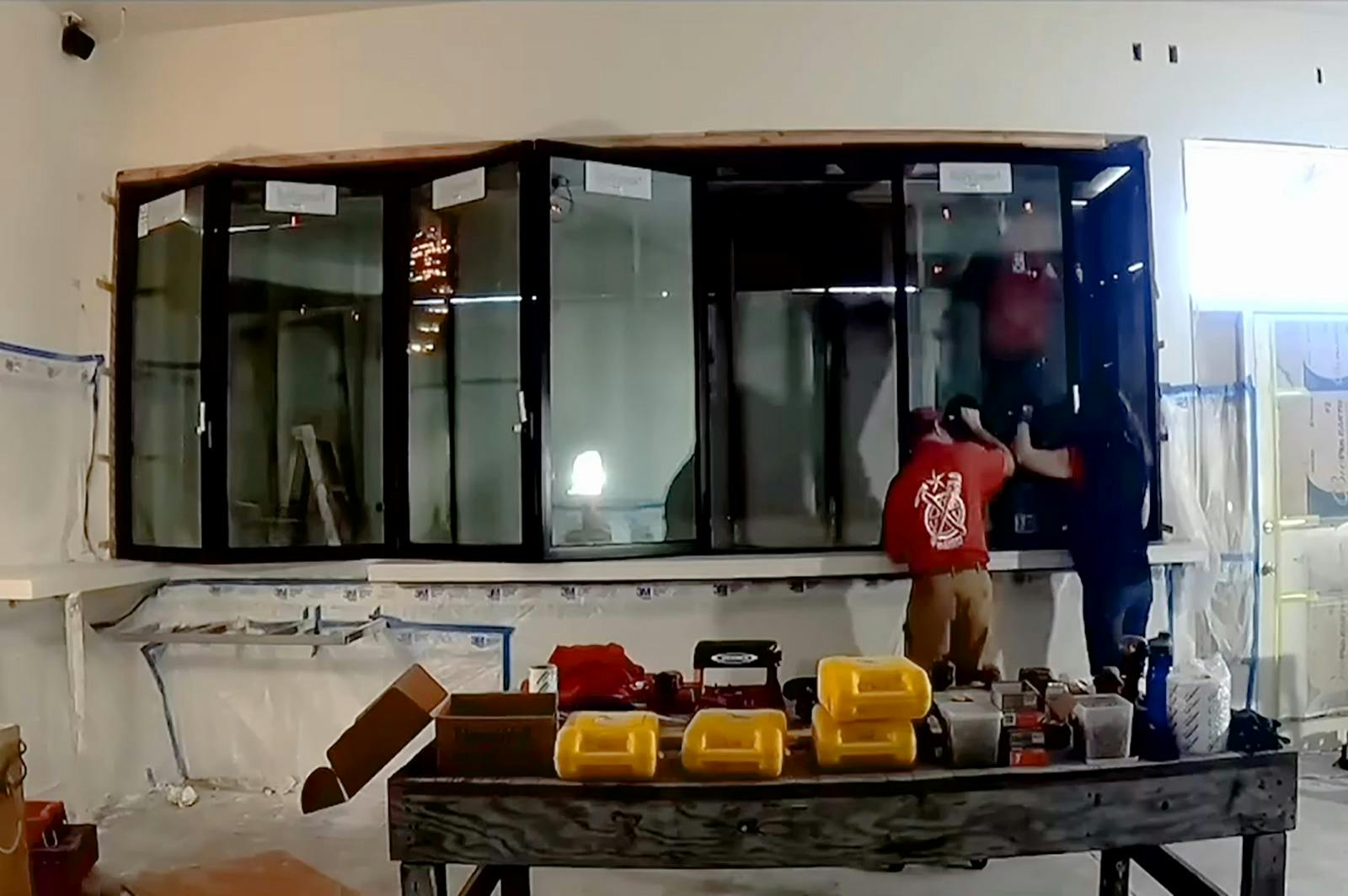 Final Thoughts
Ready to install window-sized opening glass walls? These flexible design solutions transform businesses into welcoming indoor/outdoor environments that optimize space while increasing revenue. Durable and long-lasting, NanaWall systems have been independently tested for air, water, structural, operation, and forced entry with excellent results. Engineered to meet the needs of every project, business owners have the freedom to customize each system to best meet aesthetics or construction needs. Even the smallest window can make a difference.
Discover how other businesses leverage NanaWall window-sized opening glass walls in our extensive commercial applications page!