Finding the Perfect Aluminum Bifolding Doors for Your Home
By NanaWall Systems, August 4, 2021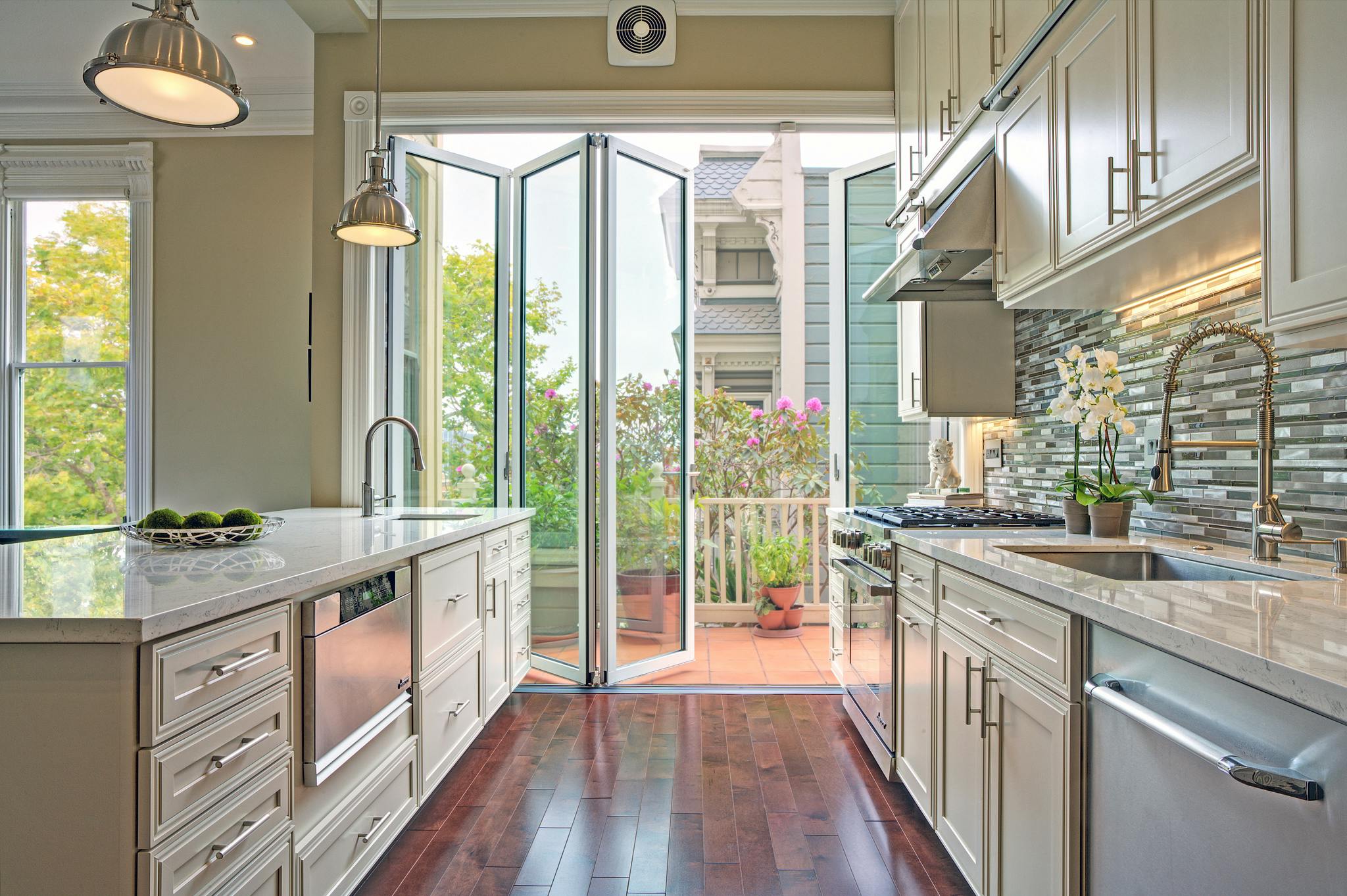 The evolution of window and door design through the years has led to innovative developments in engineering, performance, and functionality, ultimately culminating into flexible solutions like aluminum bifolding doors. As a vital component of our homes, fenestration enables natural lighting, ventilation, protection from weather, and even complementing aesthetics. Whether you're building anew or simply looking to replace your drafty old windows, selecting the ideal style that will best complement both your home and lifestyle is essential. Luckily, moveable glass walls seamlessly complement both modern and historic home aesthetics so let us begin by debunking the idea that aluminum bifolding doors are strictly for modern dwellings.
Traditional vs Contemporary Aluminum Bifolding Doors
What Defines a Traditional Window?
Classic window designs can be attributed to the Georgian and Victorian eras when casement and sash windows reigned supreme. Often classified by their ornate charm and wooden frames, traditional windows complement more conventional home aesthetics like Colonial, Craftsman, and Cape Cod styles, which continue to be popular in certain regions of North America. While charming, these windows can sometimes be limiting in terms of size, operation, and the amount of fresh air and daylight that comes into a home. So how can you implement a better alternative like moveable glass walls in a traditional home while preserving its historical roots?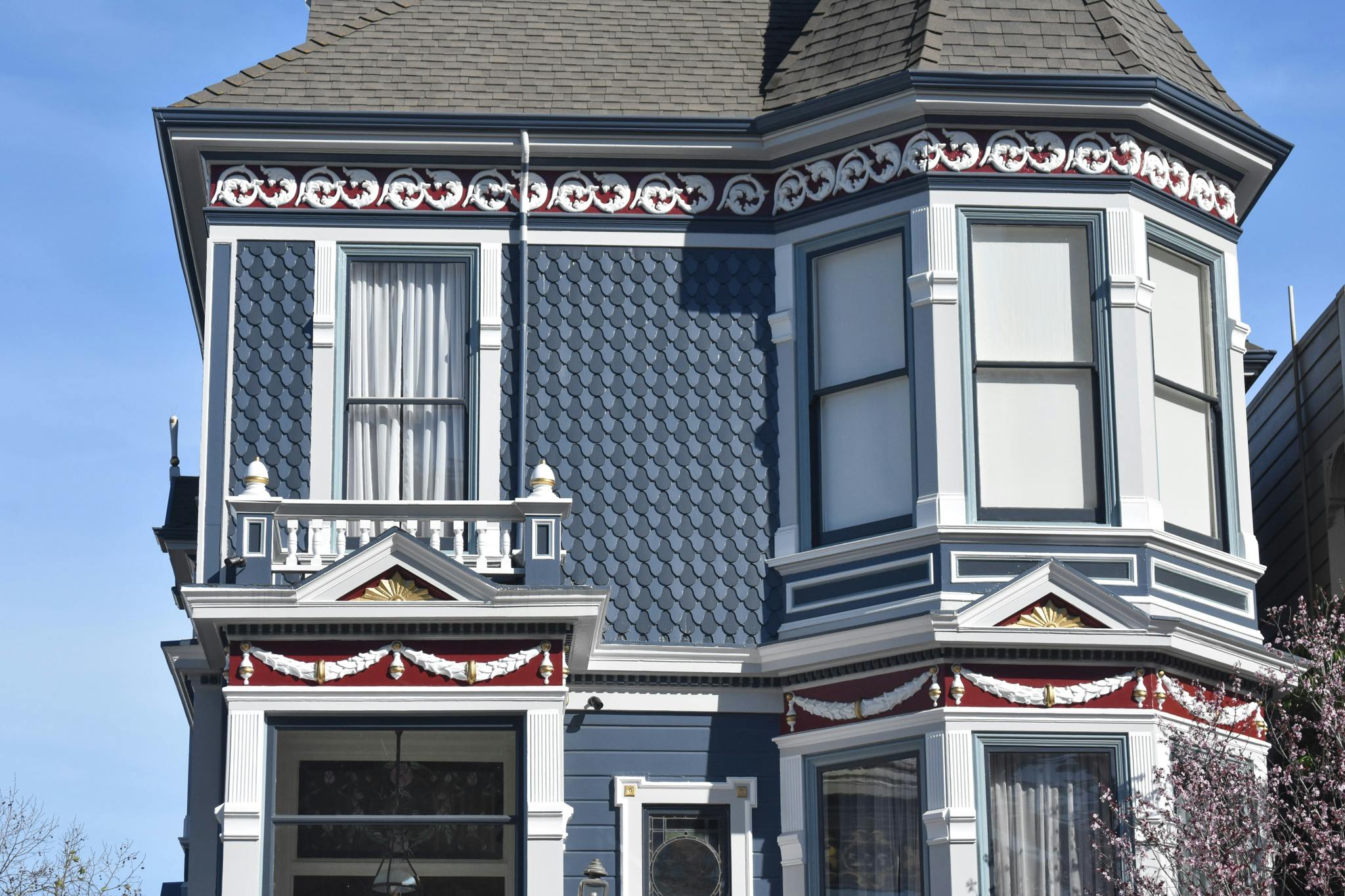 Preserving Classical Charm with Opening Glass Wall Systems
Nothing screams "traditional architecture" more than the famous San Francisco Painted Ladies. Considered historical landmarks, these late 1800s Victorian homes have undergone major restorations by various owners without tainting their conventionally charming exterior. The Painted Lady pictured above was completely renovated on the inside, including the kitchen where a NanaWall aluminum bifolding door flushes the relatively small space with plenty of daylight and fresh air (see hero image). You too can reap the benefits of these easily operable systems since not one moveable glass wall is like the other. These systems can be easily customized to meet every design challenge, lifestyle, and home aesthetic. Consider simulated divided lites or one of 200 aluminum frame color finishes to match existing fenestration or mimic the vintage feel of traditional window styles.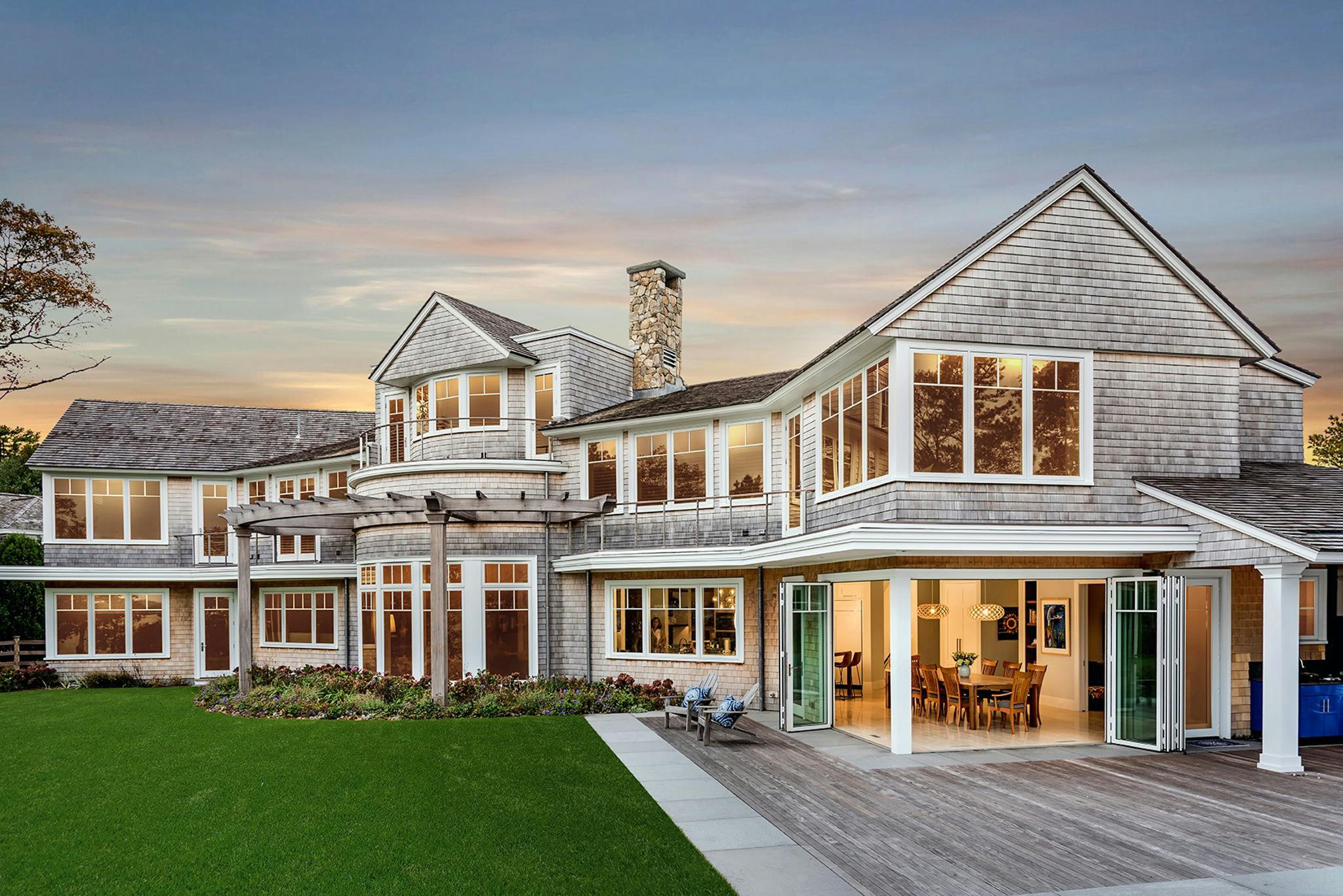 What Defines a Contemporary Window?
Contemporary windows are defined by minimalism, sleek aesthetics, and large panes of glass. There is a clear emphasis on leveraging natural light to enhance interiors and create a sense of openness. But more than just large expanses of glass and thin aluminum frames, contemporary windows also feature numerous innovations in design, thermal performance, glass, and function. Moveable glass walls are engineered to withstand the test of time with an array of features that enhance their durability against harsh weather and ensure ease of operation as well as low maintenance. These systems enable wide wall openings that capitalize on modern design elements with minimal frames and large panes of glass.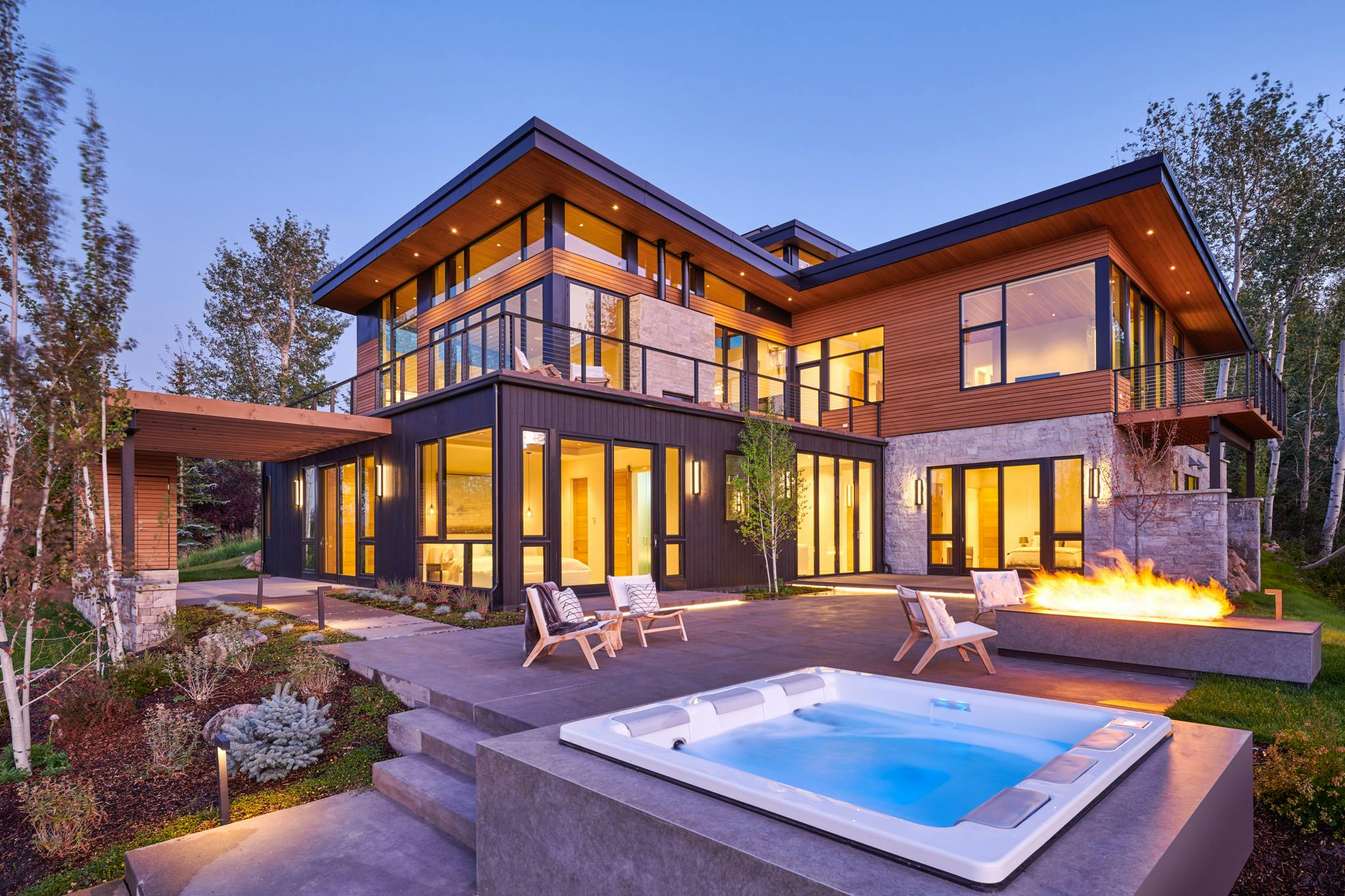 Opening Glass Wall Systems in Contemporary Homes
What can be more modern than floor-to-ceiling glass walls? Or an expansive use of glass for that matter. Aluminum bifolding doors in contemporary homes, from ranch-style Eichlers of the '50s to Minimalism, perfectly complement modern residential architecture both inside and out with their slim aluminum framing and large panel sizes. NanaWall Systems' minimal sliding glass wall, cero®, combines the best of modern design and engineering to offer the largest panes of glass and most minimal frames available. Innovations in design and engineering allow both sliding and folding glass walls to perform in wider and taller openings without sacrificing performance or ease of operation. Better yet, these systems are customizable to match and complement existing fenestration if needed.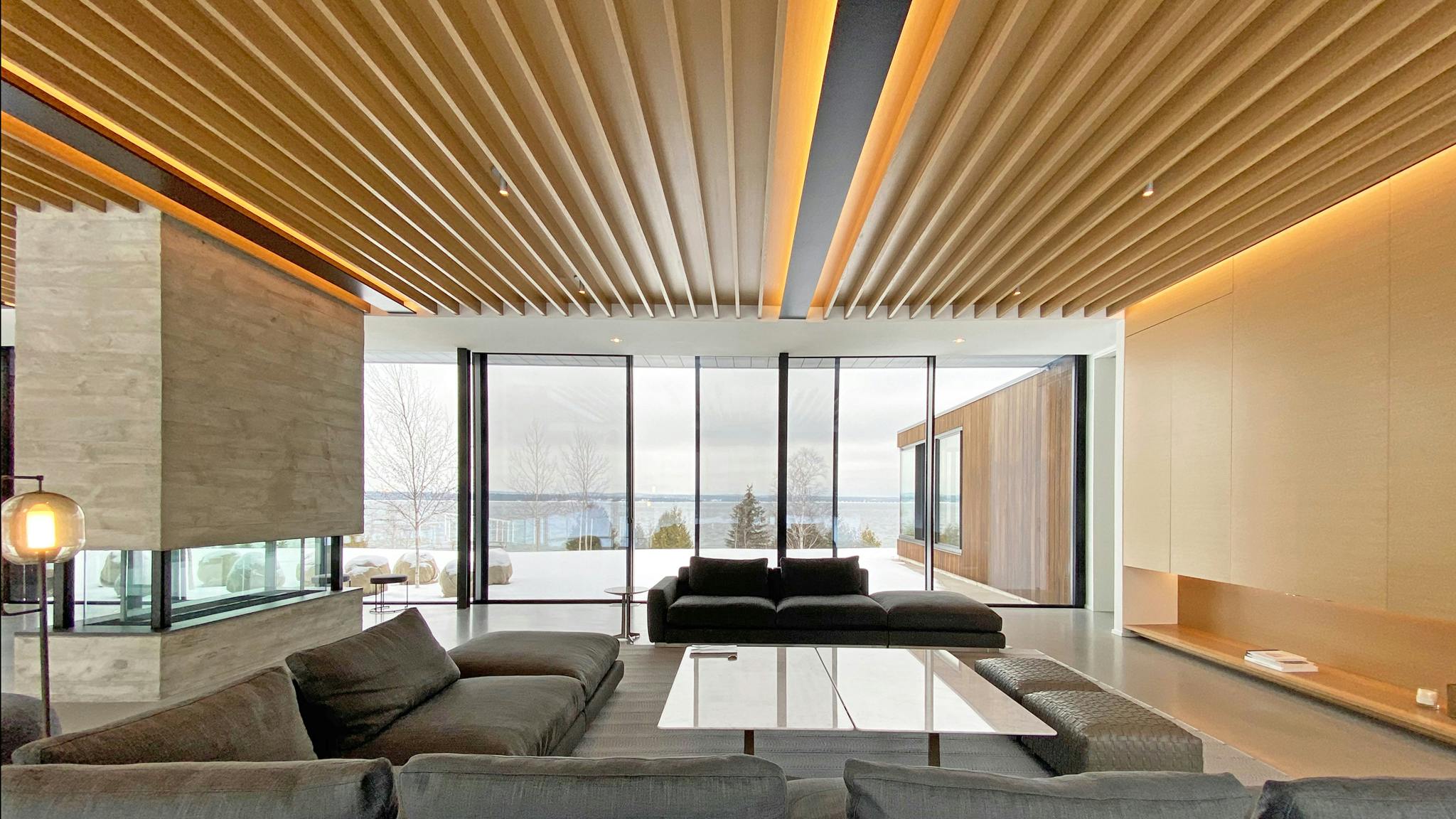 Final Thoughts
As portals to the outdoors, fenestration enables natural light and ventilation to enhance interiors with the highly sought-after indoor/outdoor experience. With improved energy efficiency, ease of operation, and durability, it comes as no surprise that more expansive fenestration like aluminum bifolding doors are being incorporated into homes regardless of architectural style. So, fret not. You too can enjoy the benefits of moveable glass walls in your traditional dwelling. Consider divided lites or matching fixed windows to complement that conventional charm or placing the system towards the back of the home. Which aluminum bifolding door will you choose?
Discover how you can implement the benefits of moveable glass walls in your traditional or contemporary home at NanaWall.com/products!