How Folding Glass Walls Fit into Traditional Homes
By NanaWall Systems, April 29, 2020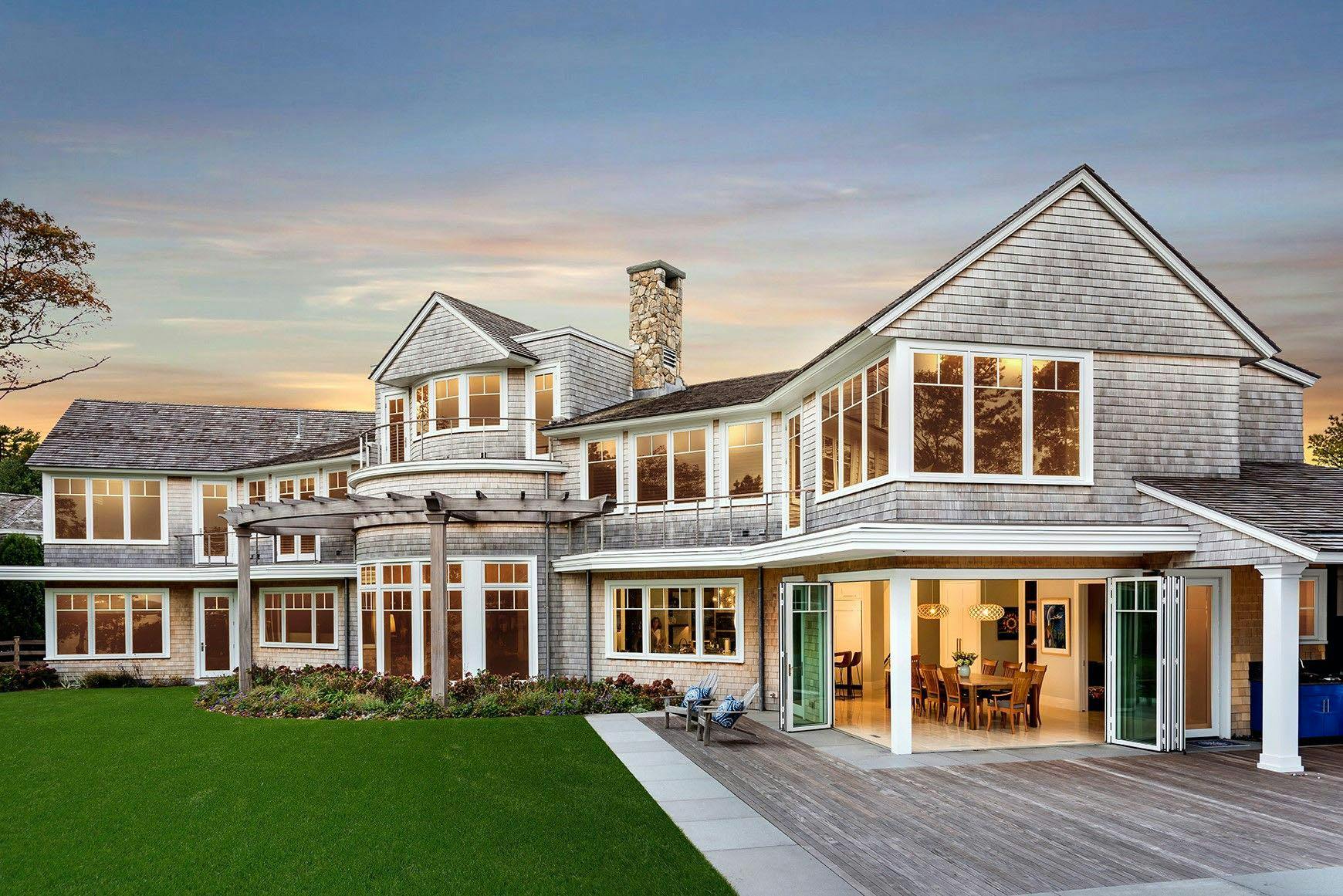 There is a classic beauty and historical sentimentality that accompanies traditional homes—which is why renovation is often avoided or excessively restricted. One of the biggest fears in renovating a classical home is forfeiting its classical charm and often historic qualities, which is one of the reasons that make homeowners rethink the installation of folding glass walls. Below we offer a few solutions on how this can be accomplished.
Good Old Wooden Doors in Traditional Homes
Wood framed folding glass walls possess the timeless elegance that classic homes are known to embrace. This makes them the perfect replacement for drafty French doors that constantly break down and serve as an upgrade to your home. Solid wood folding glass walls are also durable and break down less often than most common traditional doors.
Older homes are known to be drafty, therefore it is important to address this issue and find solutions during a renovation. Folding glass walls, including wood, are engineered to be thermally efficient featuring innovative sealing from the elements. Improve your home and save on energy bills.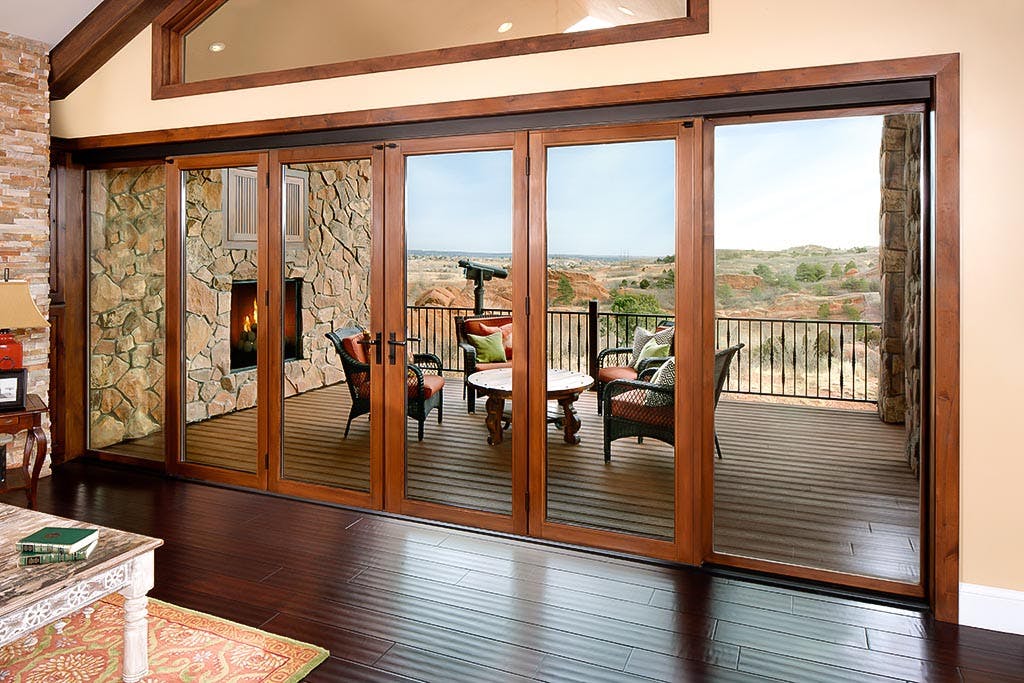 Keep the Interior Décor Traditional
Complement a wooden folding glass wall with classical interior décor. This probably won't be a drastic change as traditional homes are usually accompanied by furniture and decorations that contribute to the classical touch of these homes—soft prints, wallpaper, and ornate furniture pieces.
The addition of a folding glass wall will more likely complement the home's traditional interior design rather than hurt it. The vast amounts of light that will filter in through the glass will brighten the space and bring out the best of the interior décor.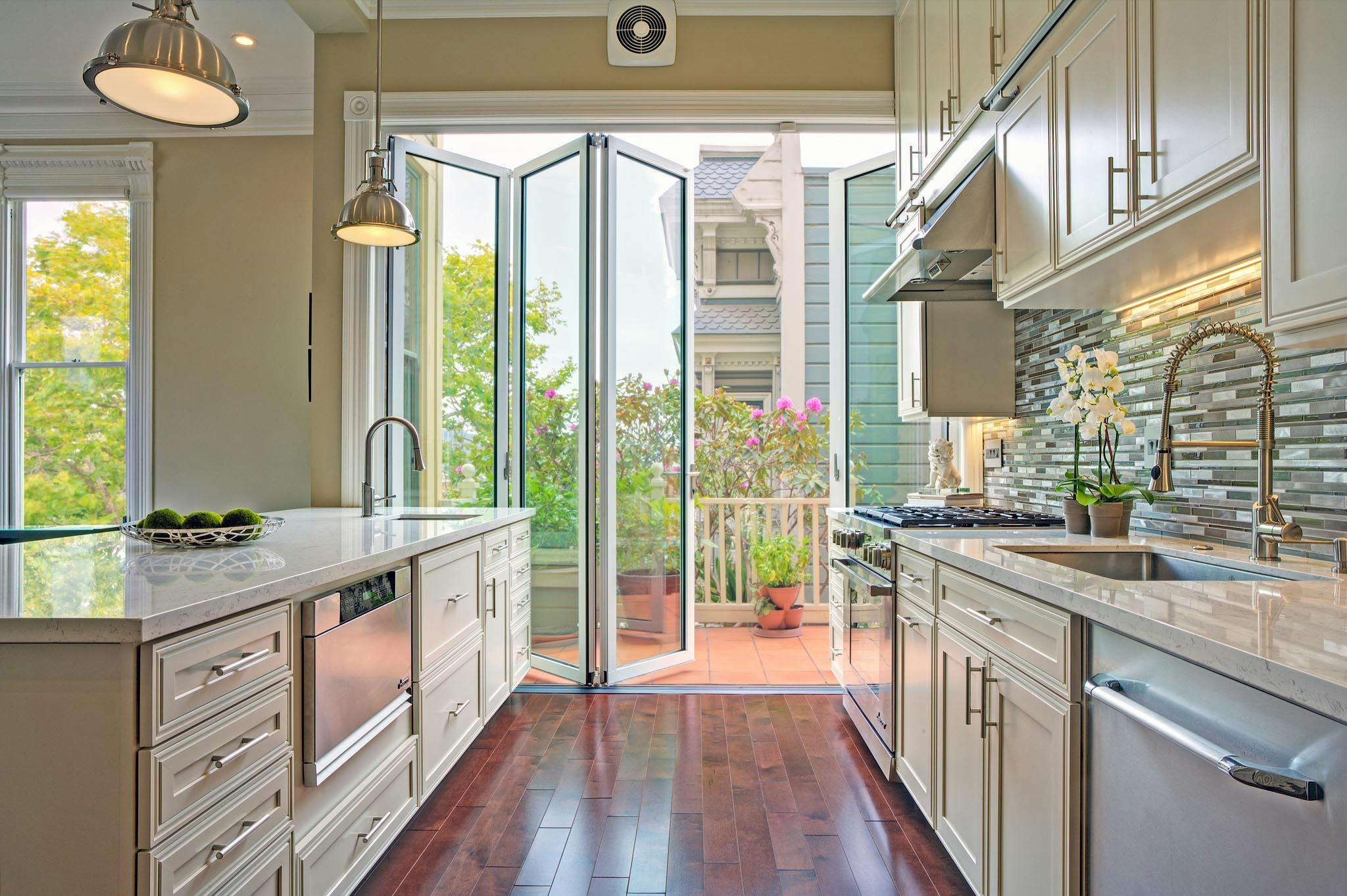 Choose Simulated Divided Lites in Folding Glass Walls
Simulated divided lite windows and doors are those that feature multiple panels of glass that are separated by narrow pieces of wood or metal known as mullions. Folding glass walls can be customized to include dividers or frames that can easily blend in with traditional architectural styles or coordinate with the already-existing fenestration style of the home.
This feature does not eliminate any of the other benefits of folding glass walls other than aesthetics. You can still benefit from thermal performance and despite the views being slightly restricted, a significant amount of natural light will still filter into your home.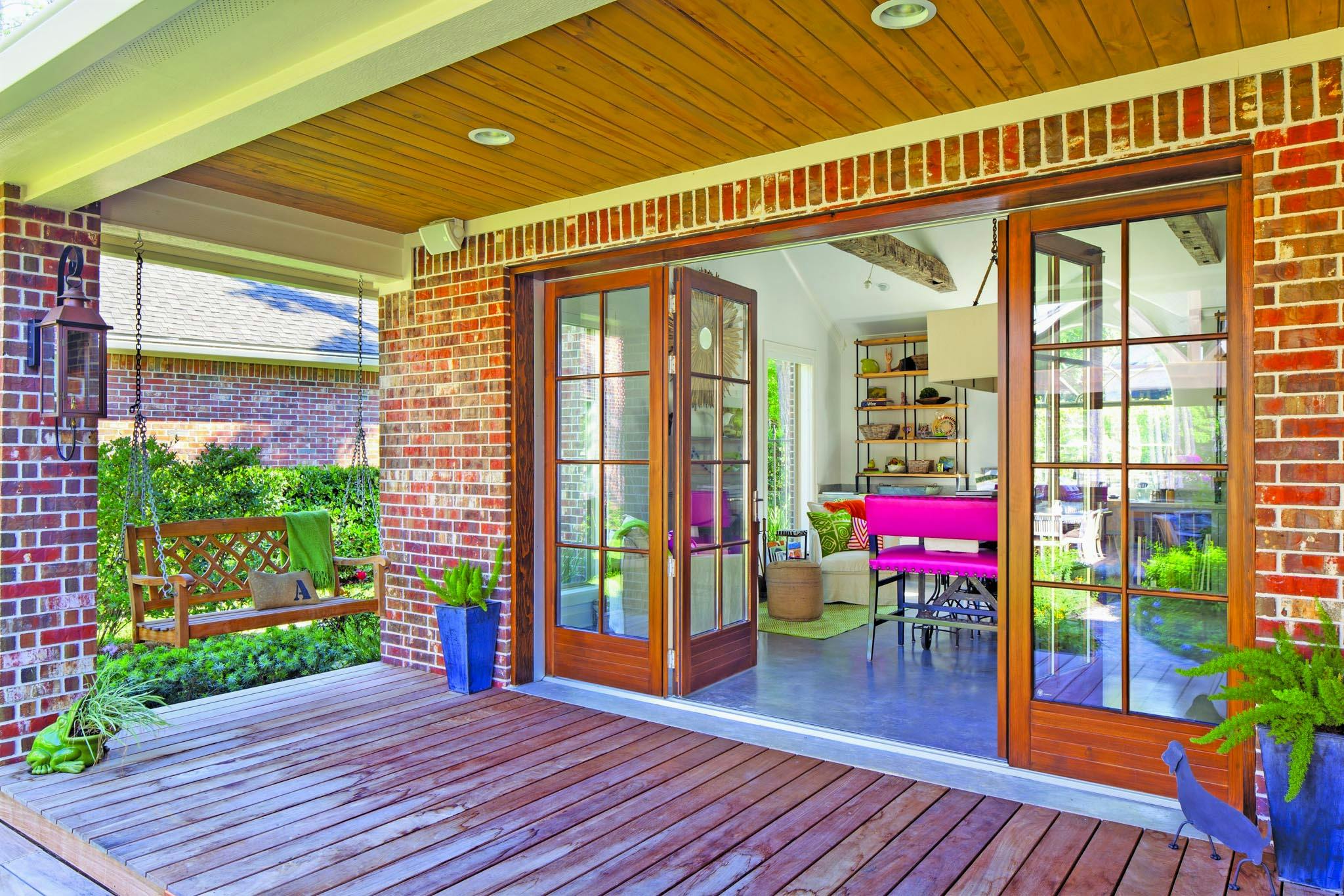 Situate the Folding Glass Wall at the Rear of the Home
Preserve the look of your traditional home by keeping the frontal façade intact. You would most likely greater benefit from installing a folding glass wall in the rear of your home anyway. Enjoy the benefits of having a flexible opening to the backyard or patio—or better yet, expand your interior space when hosting gatherings and accommodating guests.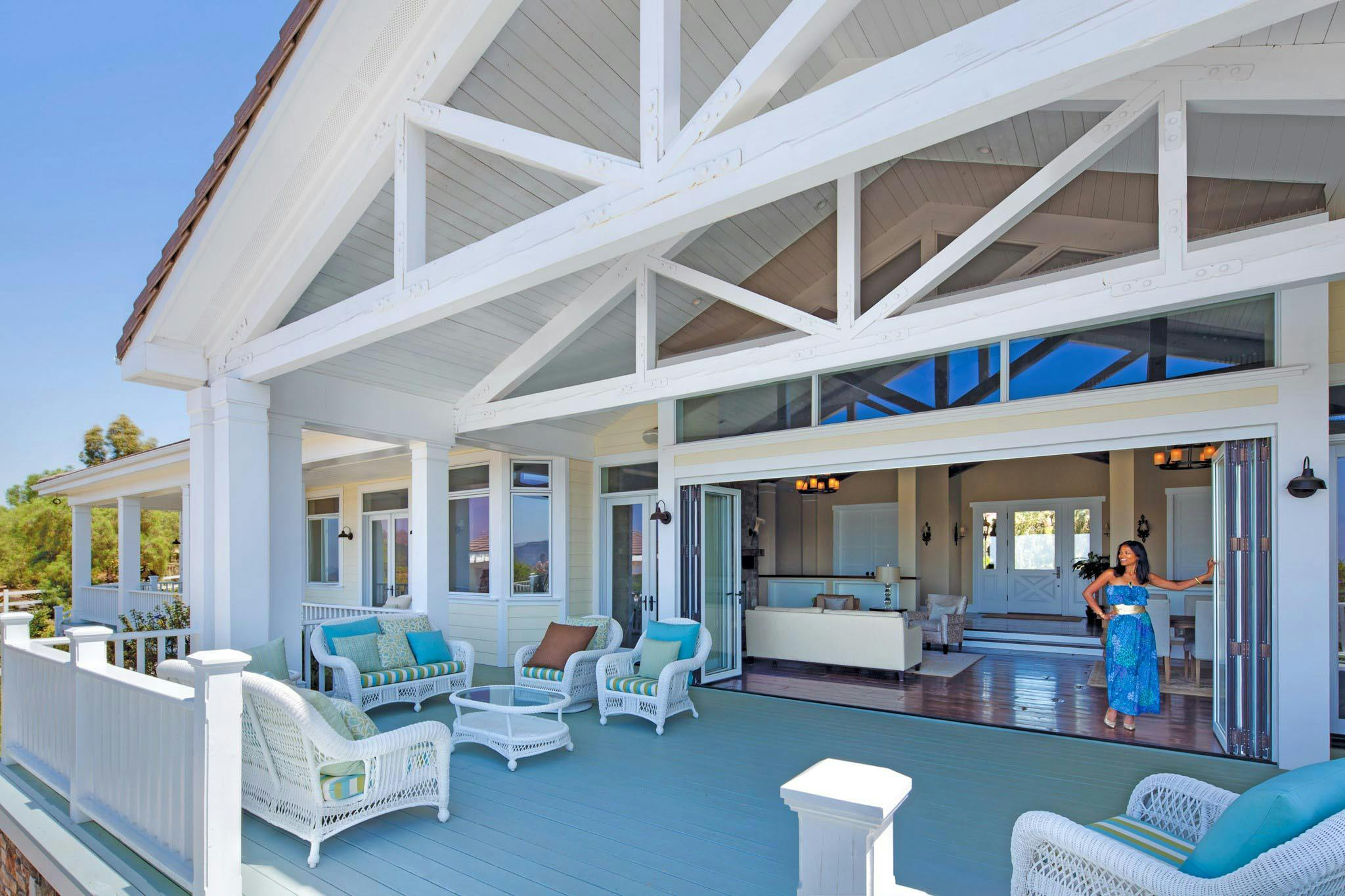 Final Thoughts on Traditional Homes
Traditional aesthetics ultimately do not limit folding glass walls to be adapted into traditional homes. On the contrary, these homes can greatly benefit from the installation of a folding glass wall without damaging the home's traditional charm.
Learn more about how folding glass walls can benefit a classic home in our blog entry How Folding Glass Walls are Replacing Traditional Patio Doors.