How the Best Hotels Boost ROI with Retractable Glass Walls
By NanaWall Systems, March 9, 2022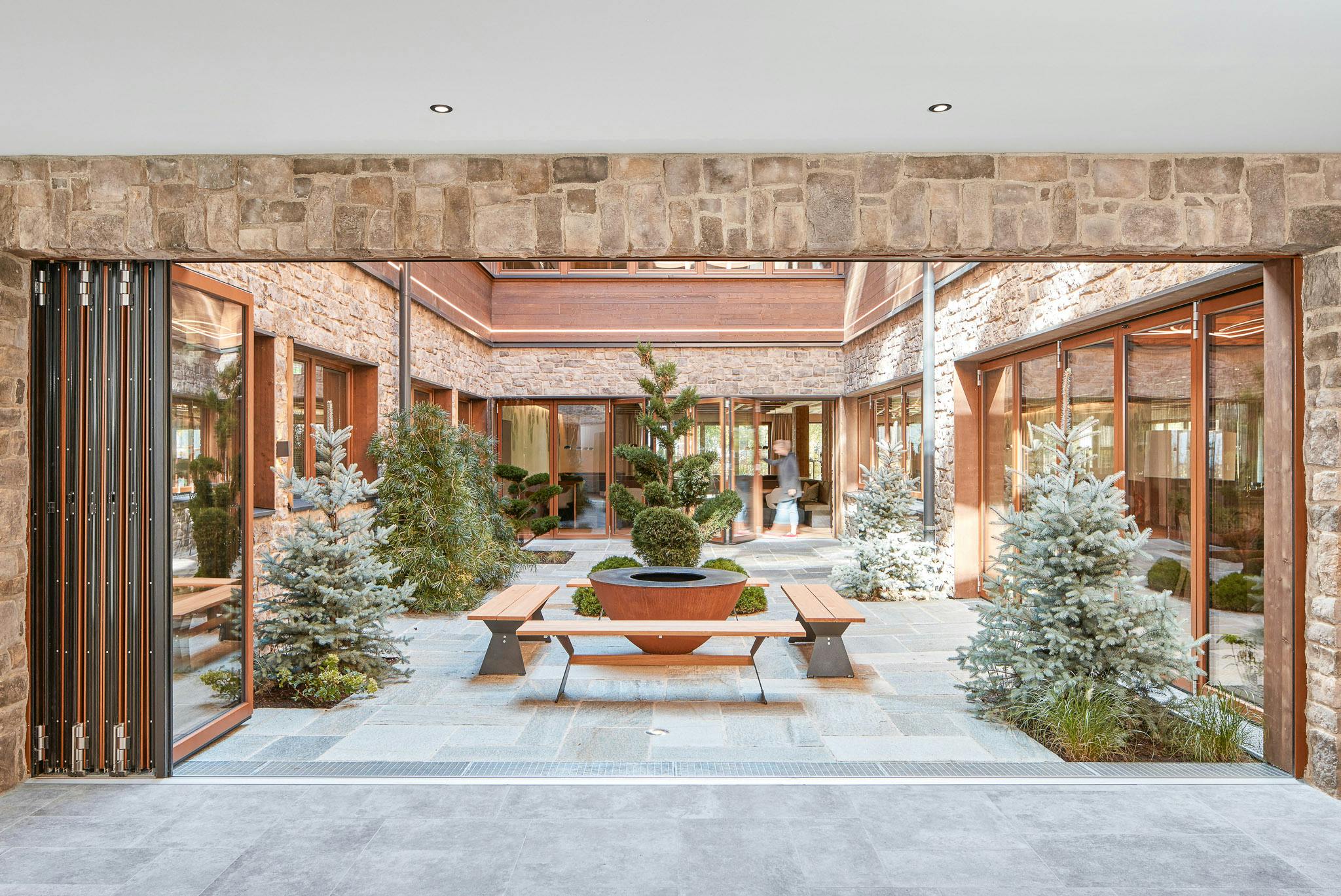 As vacation season fast approaches, adventure seekers are likely busy planning full itineraries, reserving flights, and most importantly, booking lodging accommodations. With so many options available, what makes a hotel stand out from the rest? Although there are things to consider like pricing and location, guests also factor in the overall experience, especially when staying multiple nights at a time. The guest experience starts from the minute that guests enter the lobby, so why not give them a memorable one? With retractable glass walls, hotels can elevate guest stays with the indoor/outdoor experience and optimize amenities spaces that keep a steady influx of customers throughout the day. Let's find out how.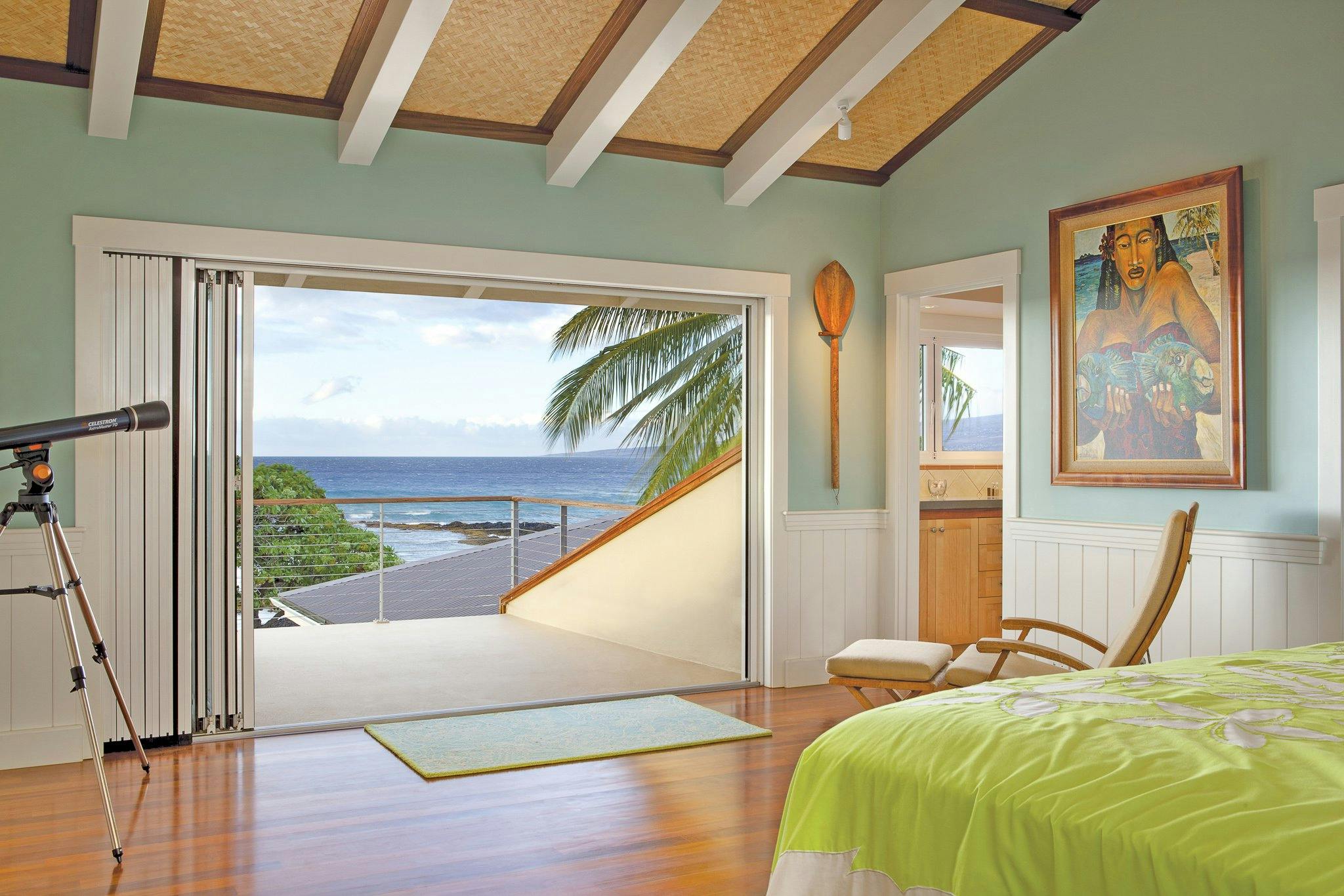 Retractable Glass Walls and ROI
Maximizing ROI is a priority for any business. When it comes to hotels the key lies in delivering a memorable guest experience and ensuring their return in the future. Retractable glass walls in hospitality spaces, especially hotels, help optimize the available space by extending the indoors to the outdoors, fully immersing guests to the environment and elevating their overall stay. Furthermore, these easily operable moveable glass wall systems optimize space in amenities areas like cafeterias and lounge spots. In the bedroom, especially in scenic areas, a vanishing wall opening can instantly elevate the experience and allow hotels to charge more for these prime rooms.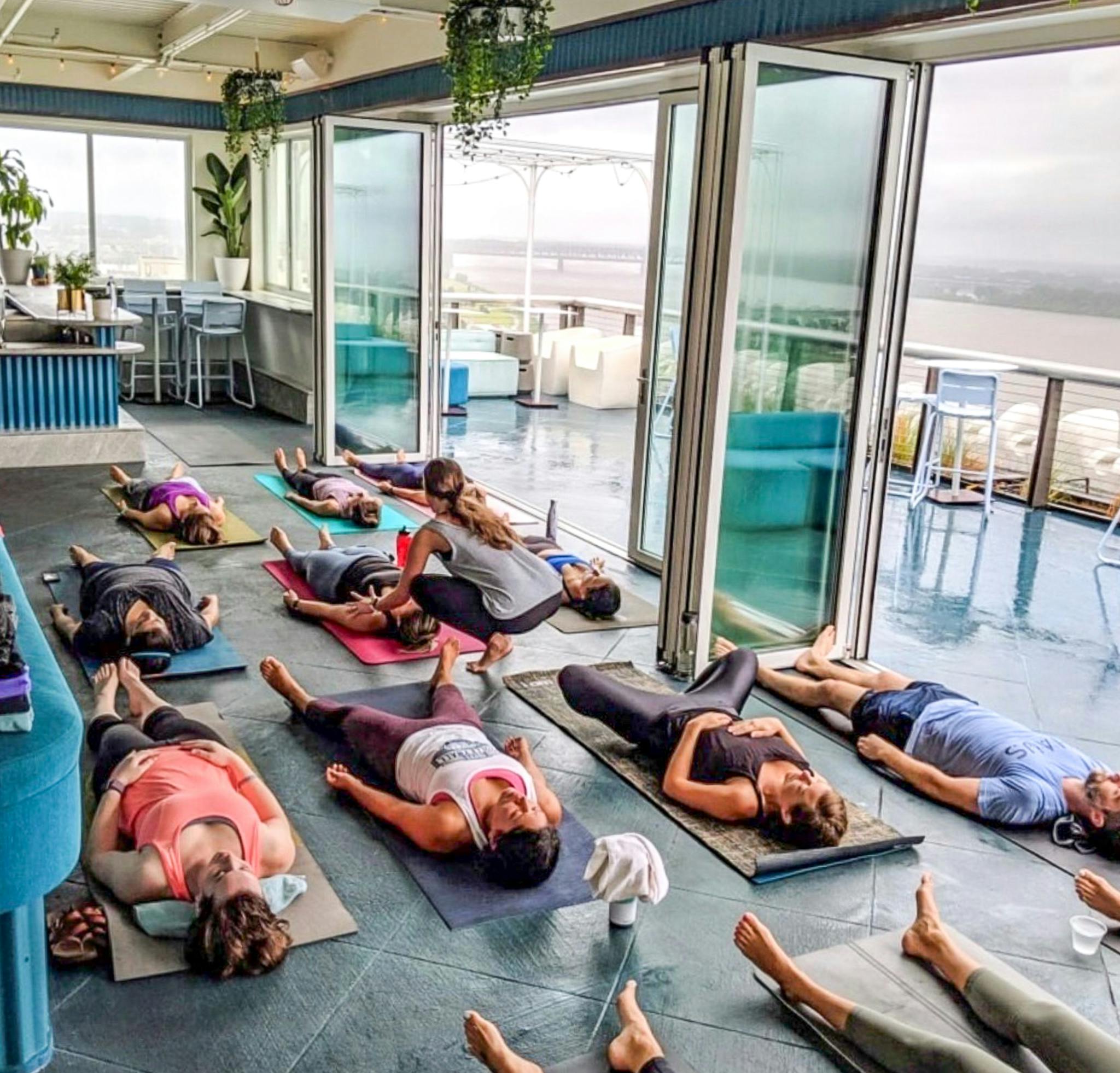 Photo courtesy of Hu Hotel
Competing with the Airbnb Trends
How can hotels keep up with the trends like Airbnb? For starters, new and improved amenities can significantly increase bookings. For example, HU Hotel (pictured above) has transformed its rooftop into an indoor/outdoor restaurant where guests can sit and enjoy the views while enjoying a meal. When not in operation, the space doubles as a yoga room with moveable glass wall systems that open to fresh air and the extended deck for additional space. In the era of social media, why not make your hotel the next Instagrammable spot!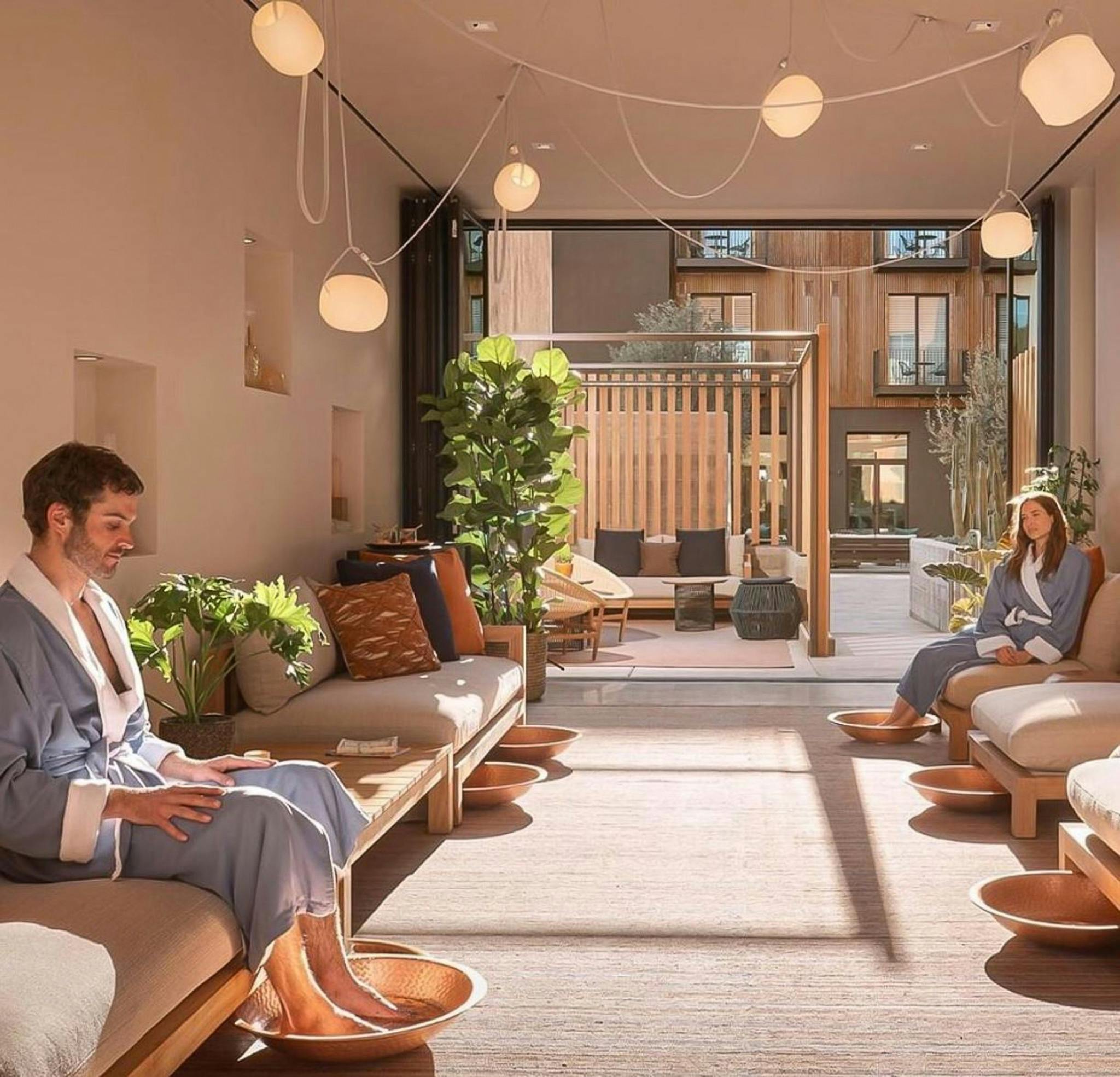 Photo courtesy of Gensler Design
Retractable Glass Walls in Amenities Spaces
Amenities are one of the top factors that attract lodgers to a specific hotel. From fully stocked cafeterias to fitness rooms, people seek the comforts of home and convenience all in one place without having to leave the hotel. This in exchange, is a huge ROI opportunity. The more your guests linger, the higher the hotel's revenue. Moveable glass walls systems in amenities areas optimize the available space to extend to the outdoors, emerging guests with the environment at every turn can only enhance their overall stay. An inviting amenities space will entice lodgers out of their bedrooms and into the recreation your hotel has to offer, making it a destination on its own.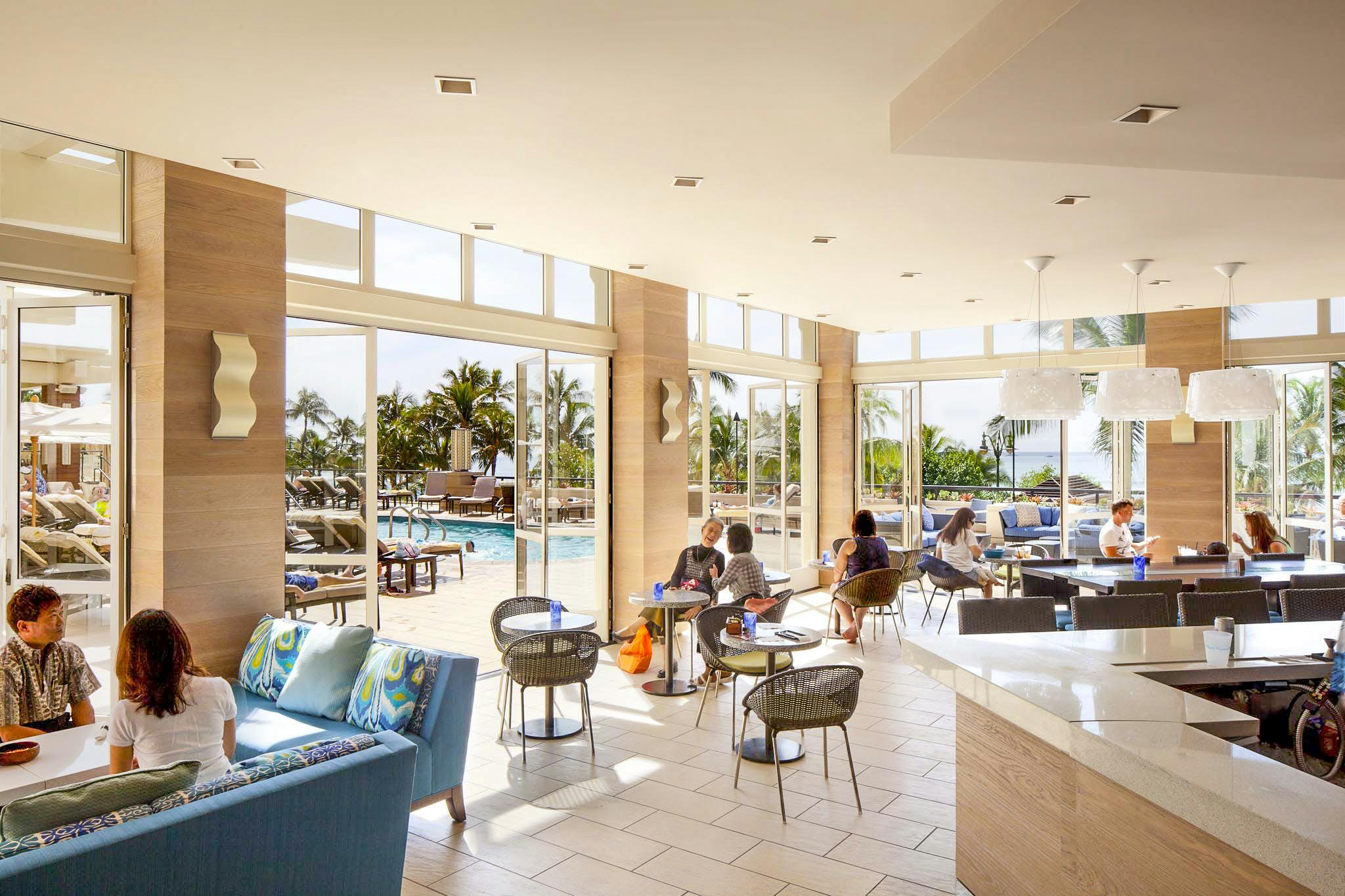 It's All About the Views in Scenic Locations
Hotels in picturesque destinations will highly benefit from leveraging retractable glass walls. Why? These flexible design solutions open conventional enclosed hotel rooms to the environment, offering guests an immersive experience and front row views to snowy mountain peaks, ocean waves, luscious canopies, or popular landmarks. Moveable glass wall systems offer guests an authentic immersion with the environment by simply inviting the fresh ocean breeze of the coast or scents of trees in remote areas. It's no surprise why hotel rooms with the best views tend to charge more money—who wouldn't want to relax to the sound of ocean waves and views of alluring sunsets?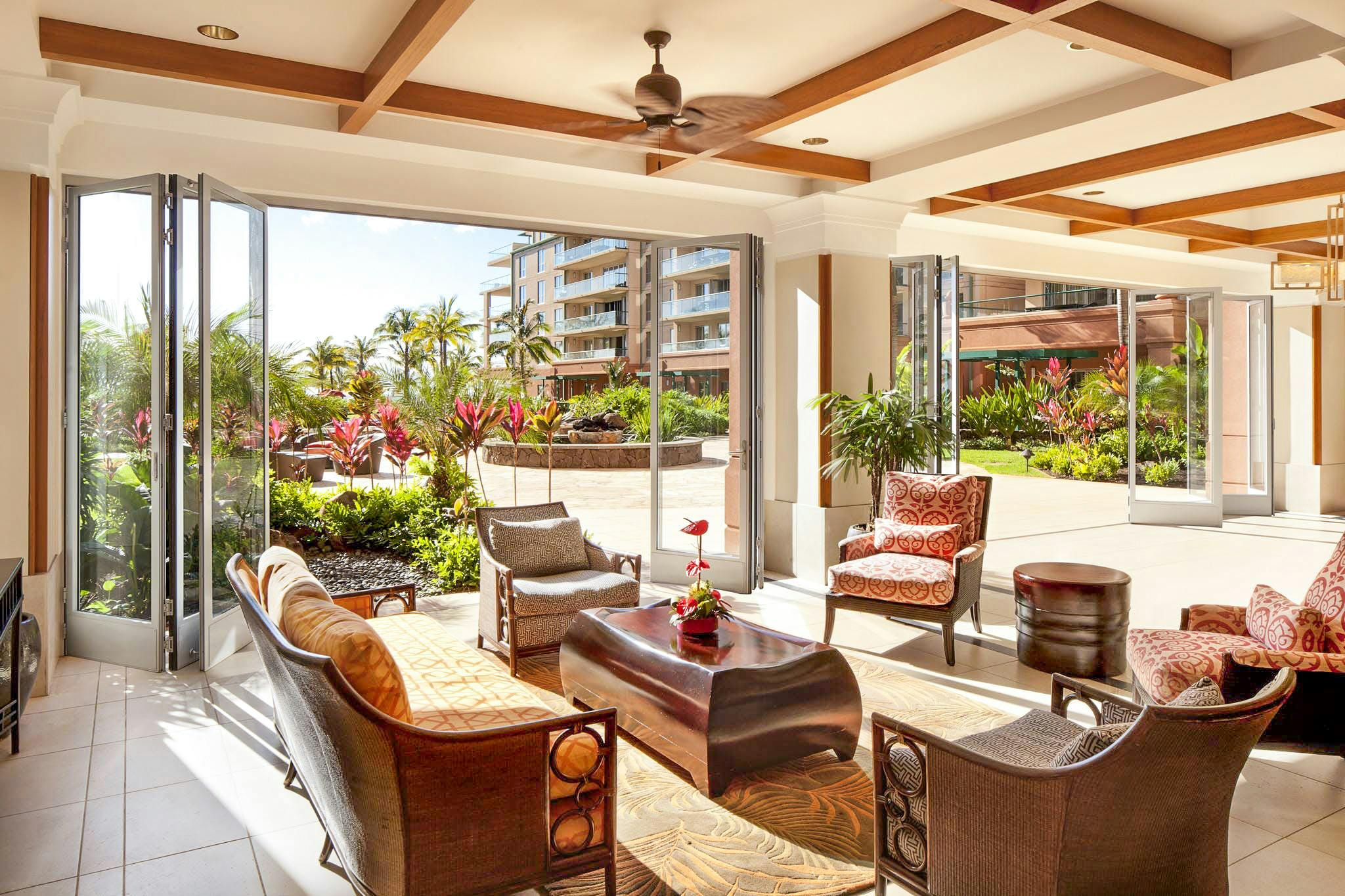 The NanaWall Difference
NanaWall retractable glass walls are customizable to the needs of your hotel. From wood and aluminum frames to folding and sliding systems, innovations in moveable glass wall systems have made them a lot more durable and easier to operate. The latest innovation, Generation 4 Folding Glass Walls by NanaWall, features the slimmest frames in the market to optimize views, the smoothest operation, and enhanced durability. FourFold and SixFold panel sets allow for larger openings and greater space flexibility with panels that can move and stack to the right, left, or center of the opening. Additionally, these systems can be specified with swing doors to facilitate transitions when the panels are kept closed.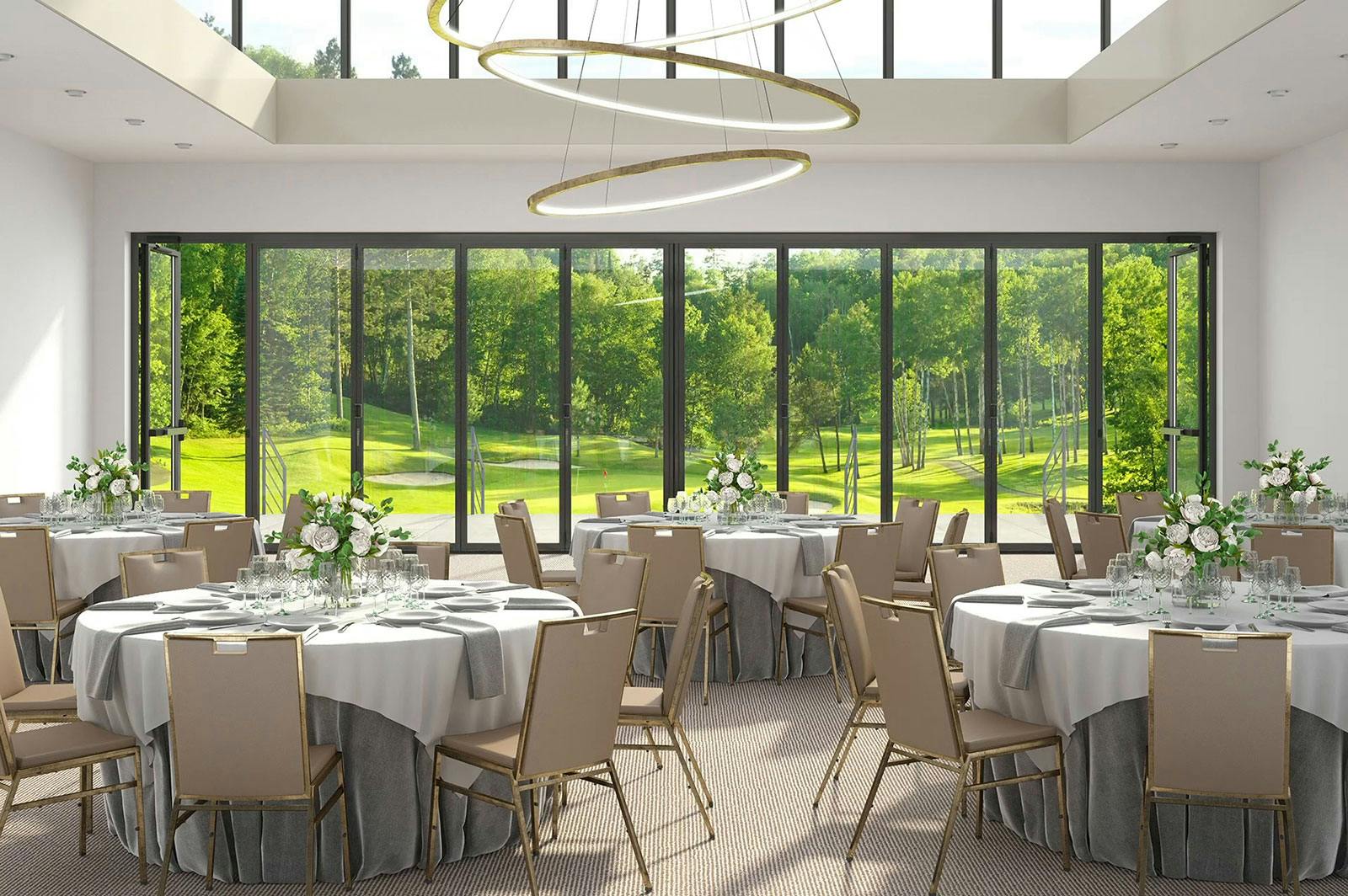 Case Study: Hyatt Regency Waikiki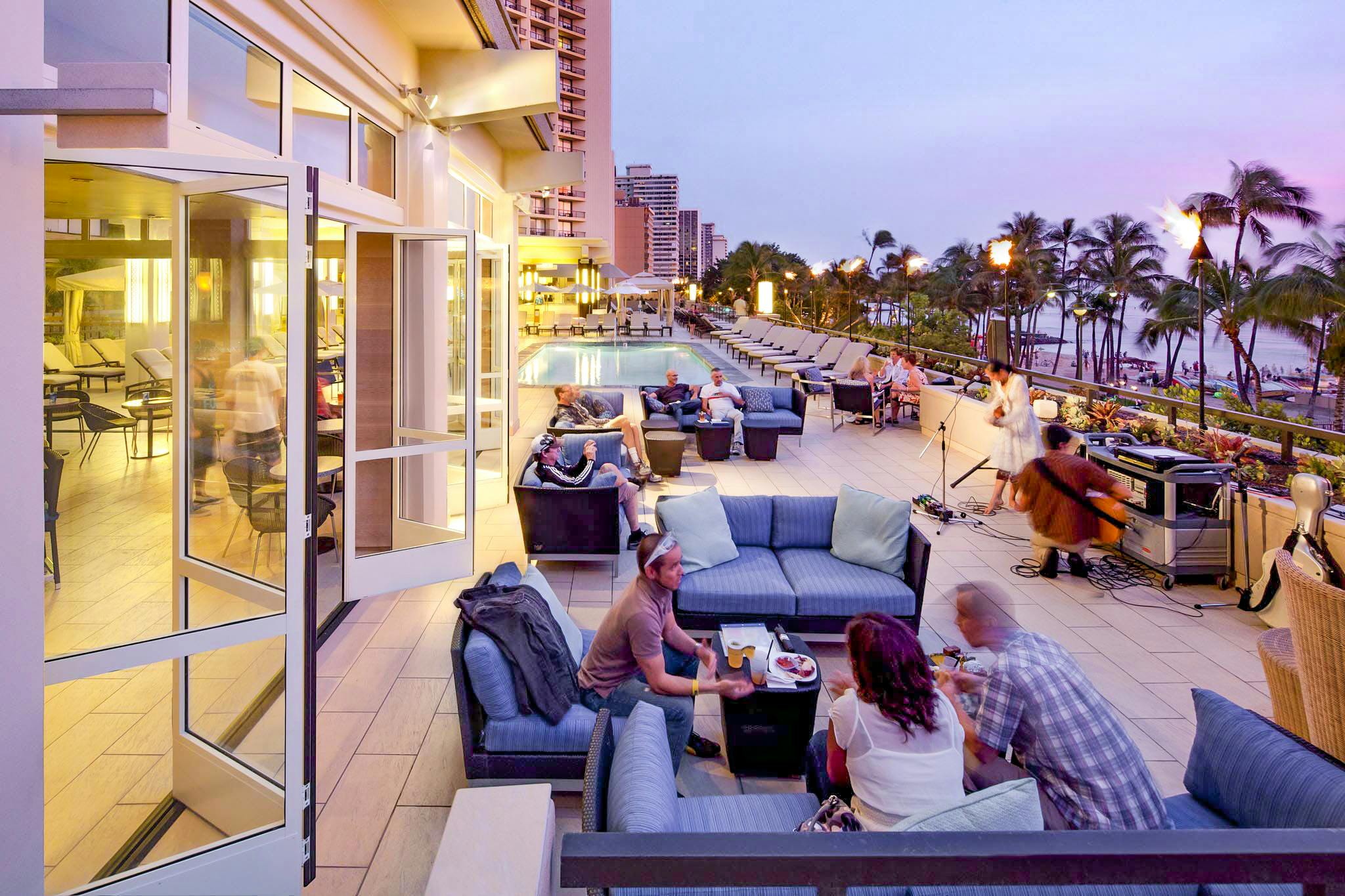 This Honolulu beach resort and spa sought to highlight the tropical outdoors while providing a unique beachfront hospitality experience. To accomplish this, multiple NanaWall moveable glass wall systems were installed throughout the building from the guest rooms to the sprawling lobby. "We wanted the opening at the lanai to be as wide as possible and the NanaWall systems worked without design concept," says project architect Tom Young. "We wanted to extend the guests' living experience outside as far as we could, so they can even sleep outside if they choose to."
Case Study: Newport Beach Marriot Resort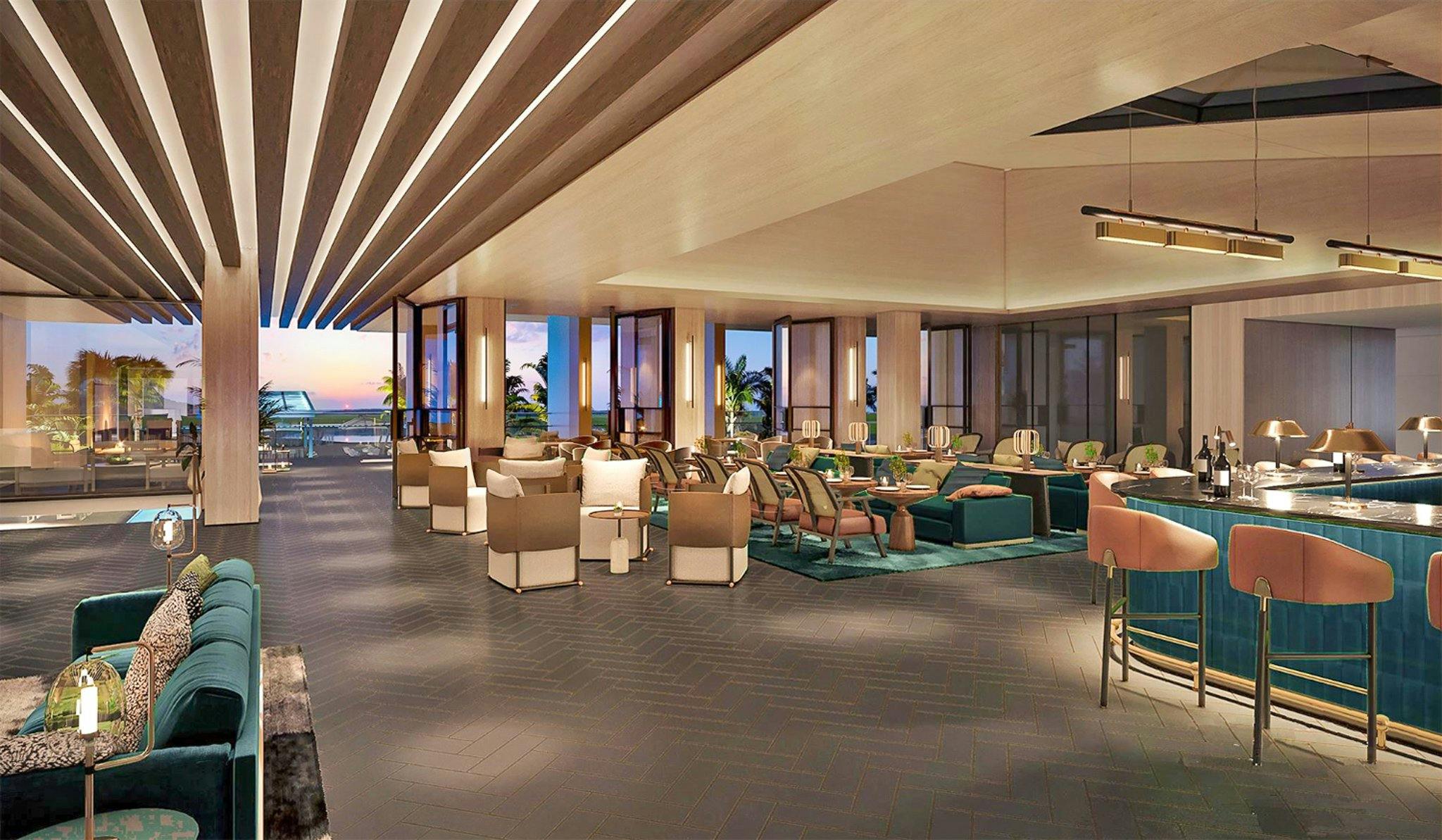 Photo courtesy of Newport Beach Independent

This five-star hotel in Newport Beach underwent a complete top-to-bottom renovation with the goal of creating a resort-like experience for guests with an authentic Newport Beach community experience. The redesign has also placed focus on the hotel's ocean view which becomes center stage in nearly every room. The lobby features NanaWall retractable glass walls on both the front and back, opening the entire space to an indoor/outdoor experience. The entire space is flush with fresh air and daylight promoting a healthy indoor environment. For guests, this offers an authentic immersion with the environment as soon as they arrive and throughout the rest of their stay.
Case Study: Honua Kai Resort & Spa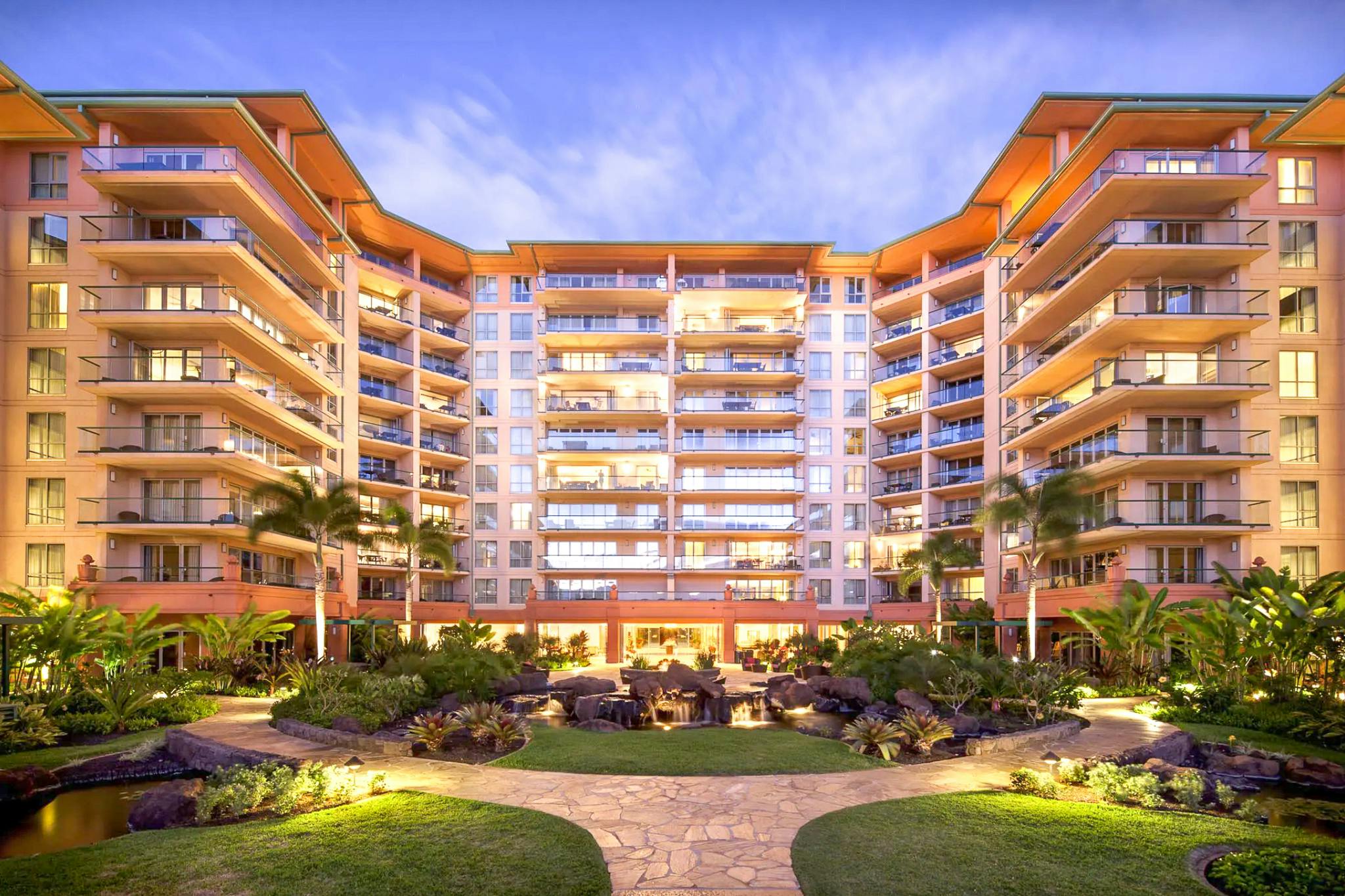 Honua Kai is a luxurious ocean-front property in Maui with over 5,000 panels of NanaWall retractable glass walls. Nearly every unit features at least one of these easily operable systems giving guests the opportunity to immerse in the environment at all times, even when lounging in the living room. This experience extends to the lobby, where two large wall openings create a welcoming environment and a memorable first impression to say the least. Sign us up for the next vacation!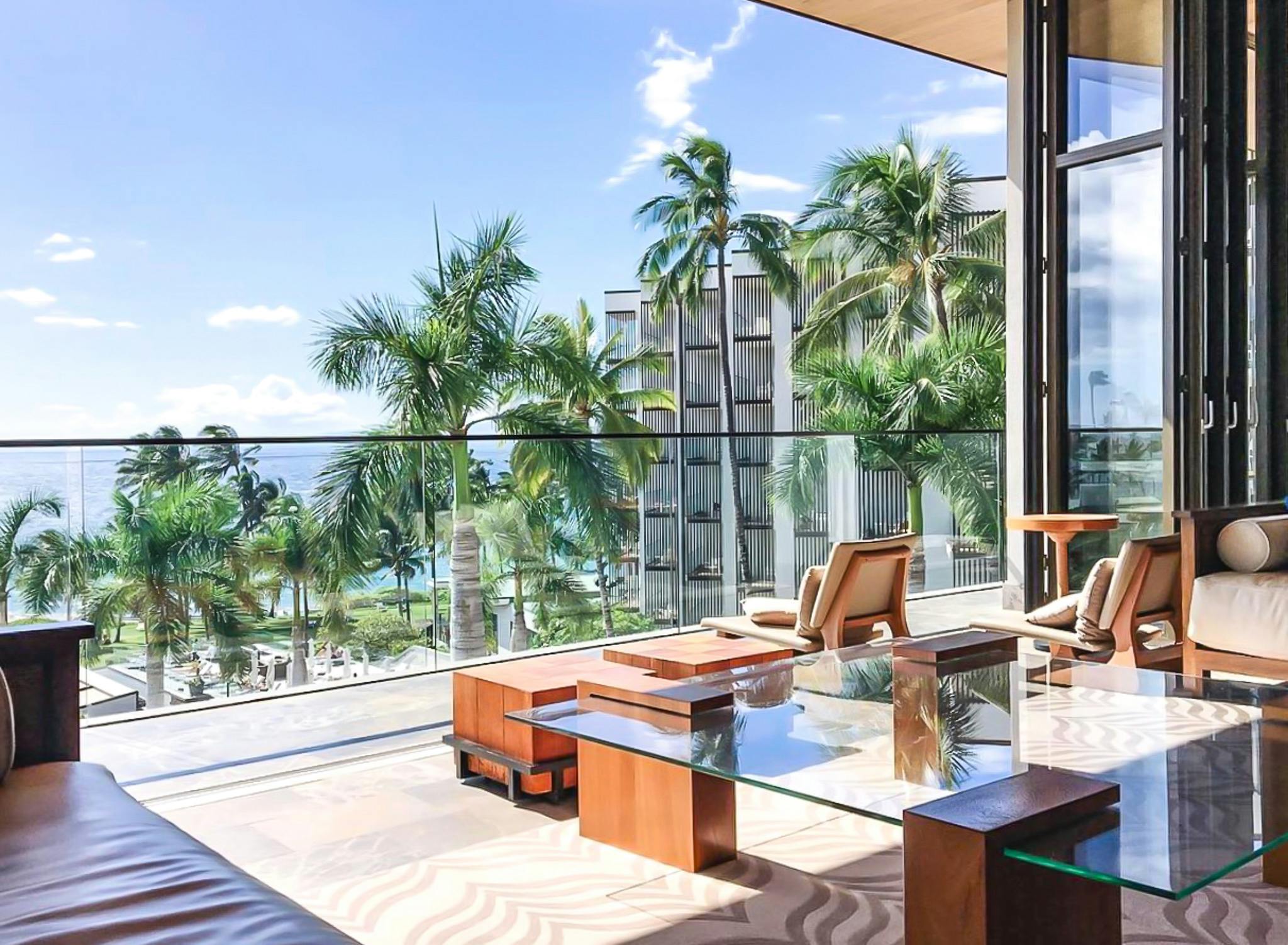 Photo courtesy of Andaz Hotel
Final Thoughts
What new amenities will you be embracing in your hotel? Whether it be upgrading your cafeteria menu options or transforming the roof into an indoor/outdoor restaurant, NanaWall moveable glass wall systems can offer a flexible design solution to elevate the overall guest experience. Amenities areas will thrive with lodgers lingering and consuming, more in an enjoyable environment, maximizing the overall ROI and keep them returning to your hotel for future trips. After all, vacationers are likely there to enjoy a different scenery than what they're used to, so why not give it to them?
Learn how other hotels leverage NanaWall retractable glass walls to create memorable guest experiences and increase ROI in our extensive applications library!