How To Update a Religious Institution With an Opening Glass Wall
By NanaWall Systems, July 25, 2018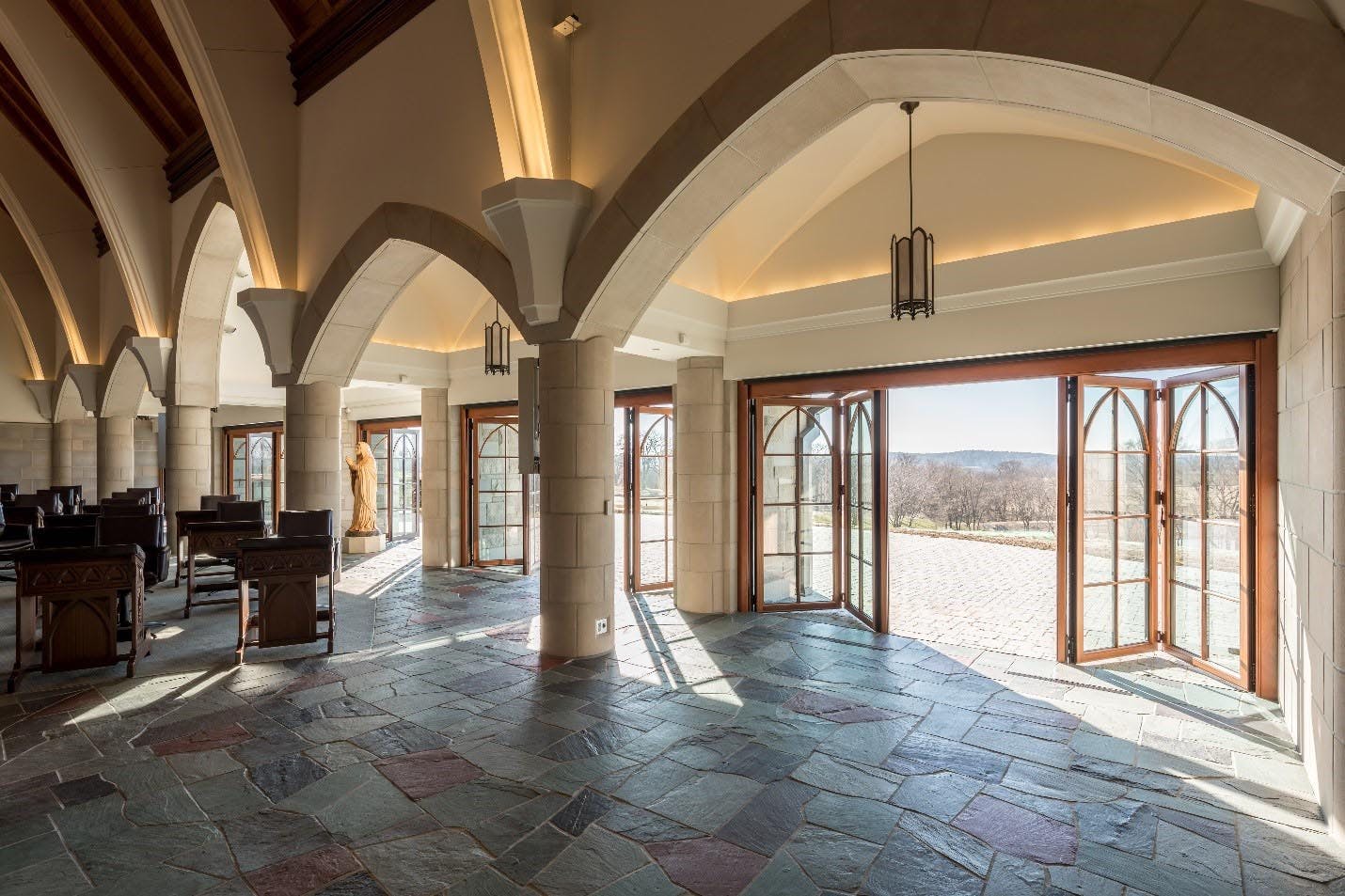 Religious institutions have unique needs. In any given week, a religious institution might hold several services, act as a wedding venue, as well as host study groups and fundraisers.
Religious institutions need to have enough capacity to hold an oversized congregation on the weekends, but be flexible enough to accommodate varying group sizes during the week.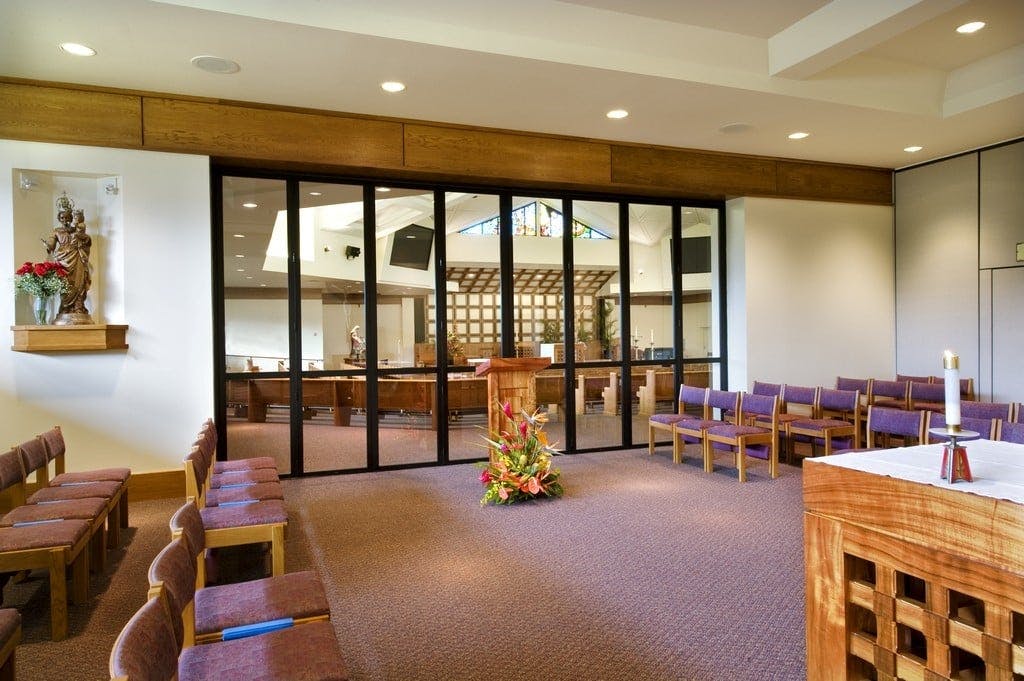 A strategy employed by many religious institutions is to create several interconnected spaces that can be partitioned off or reintegrated into the greater floor plan. The creation of smaller spaces that can operate independently when necessary, allows the institution to support multiple events at once, separate different factions of the congregation when advantageous, or even just partition off larger areas during smaller services so that the space is more manageable.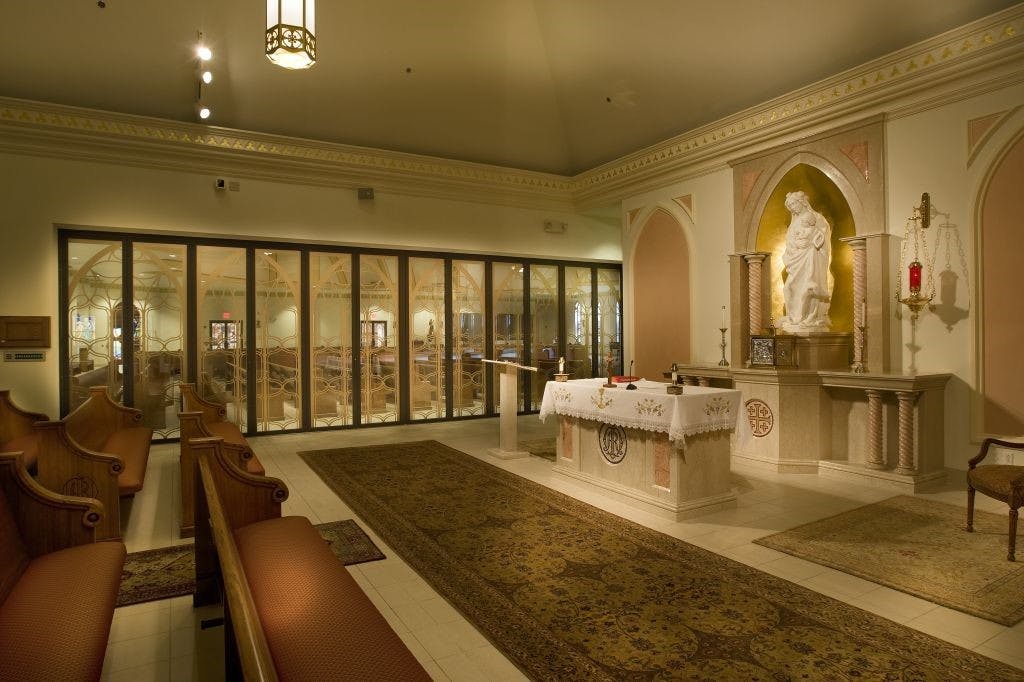 St. Anthony of Padua Parish in Pennsylvania utilized one of our SL45 systems to create a transparent, noise attenuating division between the main church space and a smaller chapel where families can care for children while still participating in worship.
The glass panels have been beautifully customized with art glass to integrate with the church's aesthetic.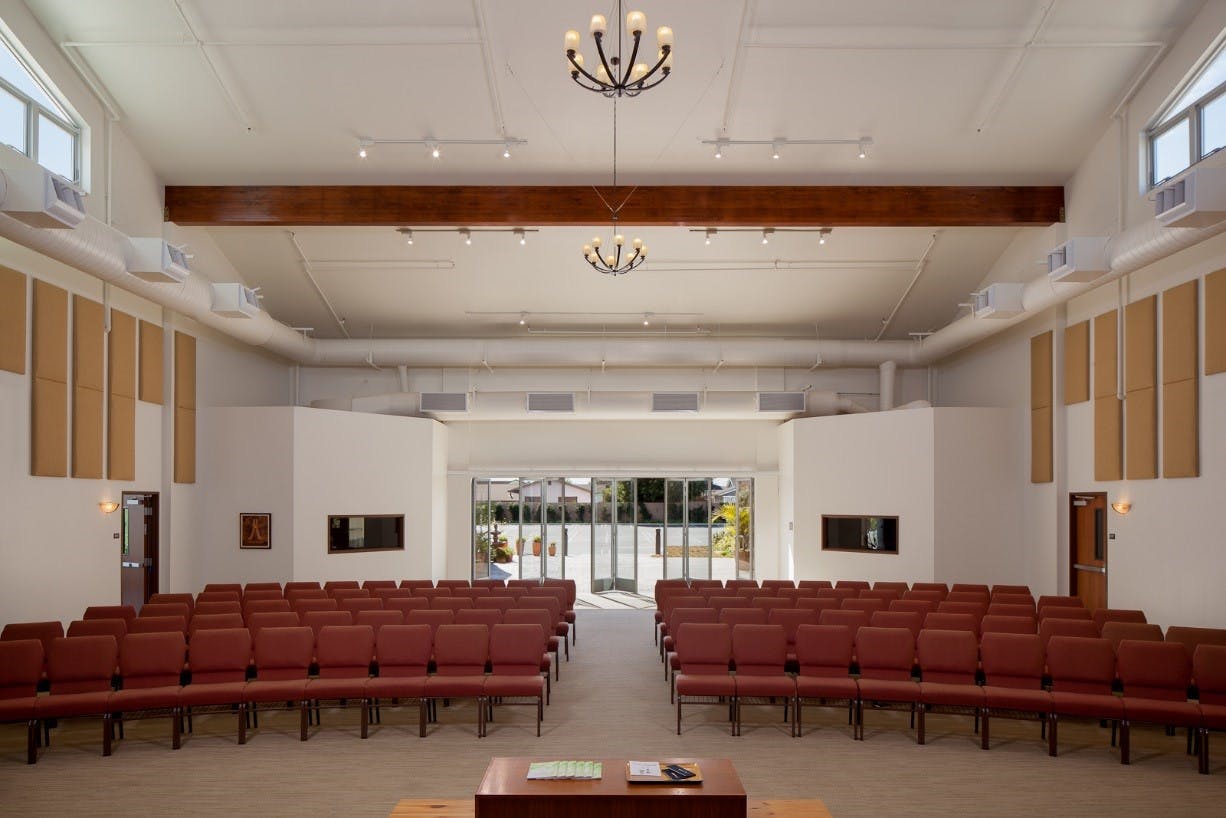 The Church of Perfect Liberty's reason for specifying our SL45 opening glass wall was threefold: air flow, overflow seating, and ease of entry/exit. During busy holiday services the system can open up to accommodate additional seating, and on sunny Los Angeles days that might otherwise be overwhelmingly warm, the system provides this house of worship with some much needed ventilation to cool the space down.
The large opening helps to keep church services running on time by increasing the number of churchgoers that can enter or exit the building at a given time.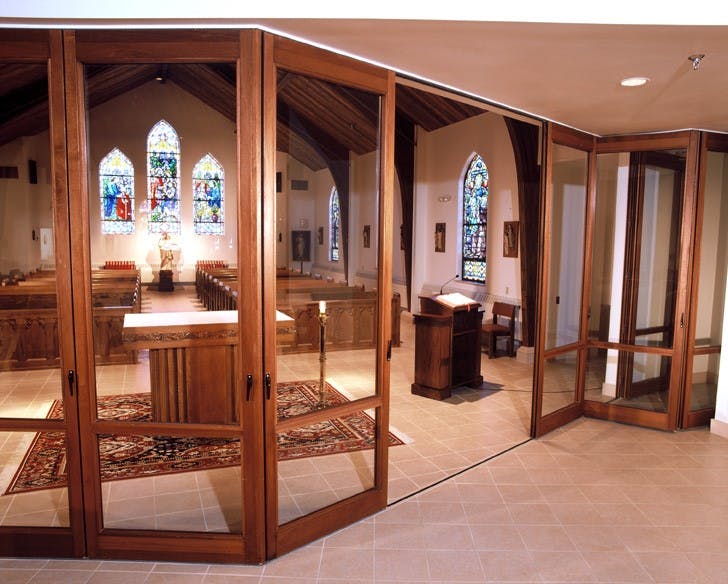 Similar to the Church of Perfect Liberty, St. Kathryn's Church in New Hampshire was also concerned with climate control and planning for services of varying sizes, with an emphasis on reducing operating costs. Our HSW66 provides formidable thermal insulation, and was used to isolate a small chapel from the rest of the building in an effort to create a more manageable space for smaller services that would enable more cost-effective heating and cooling strategies.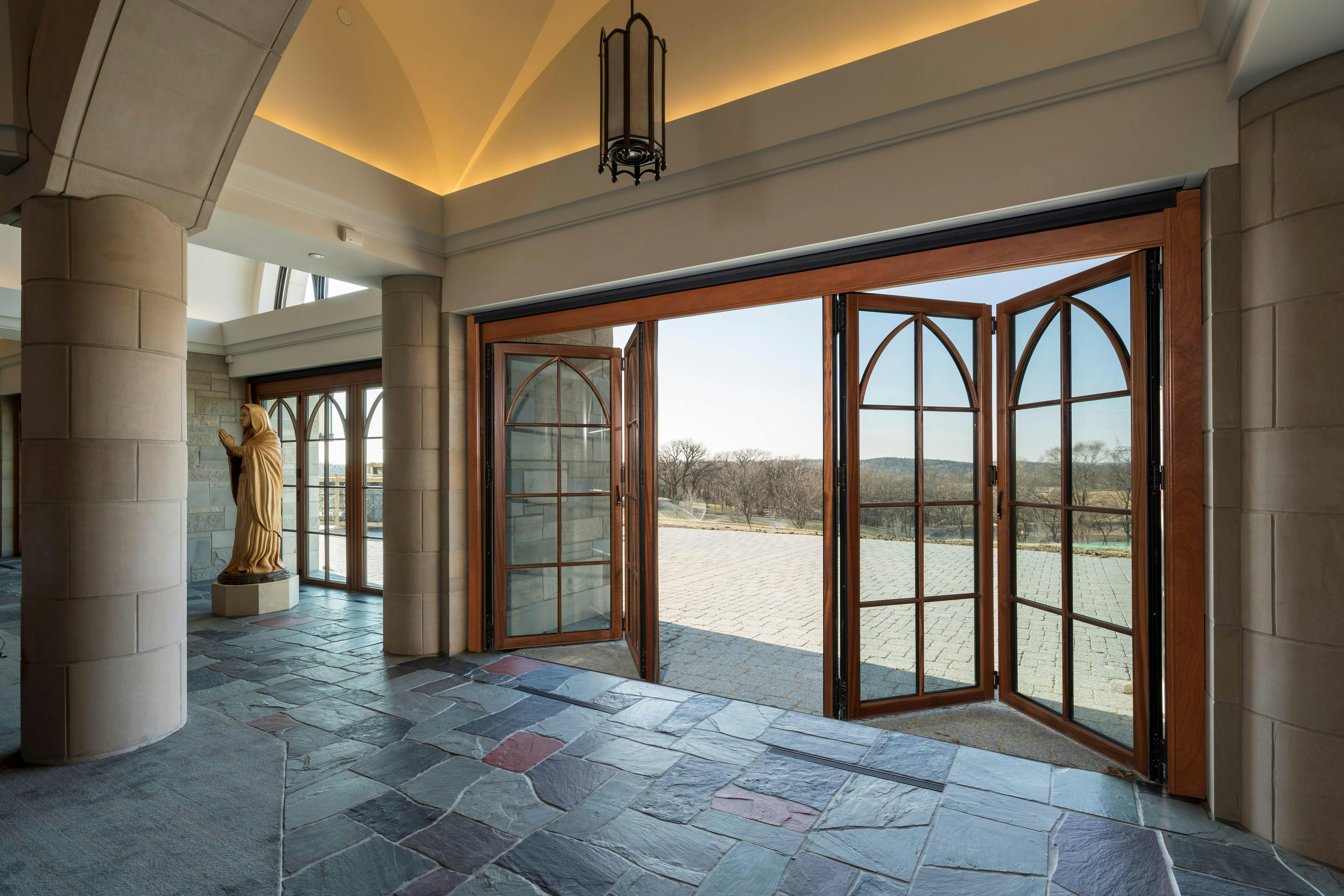 This retreat center chapel nestled among nearly a thousand acres of Nebraskan countryside boasts ten four-panel WA67 systems. The warm, rich tone of the wood and the intricately customized mullion design are a perfect complement to the chapel's overall aesthetic. The open systems welcome the outdoors within to evoke an even deeper sense of spiritual connection.
Whether your house of worship requires increased airflow, a more flexible space, or more cost-effective climate control, NanaWall's extensive breadth of product options has the solution you need.
Questions about opening glass walls in religious institutions? Send us an email at info@nanawall.com