Moving Glass Walls: 2021 Interior Design Trends
By NanaWall Systems, January 6, 2021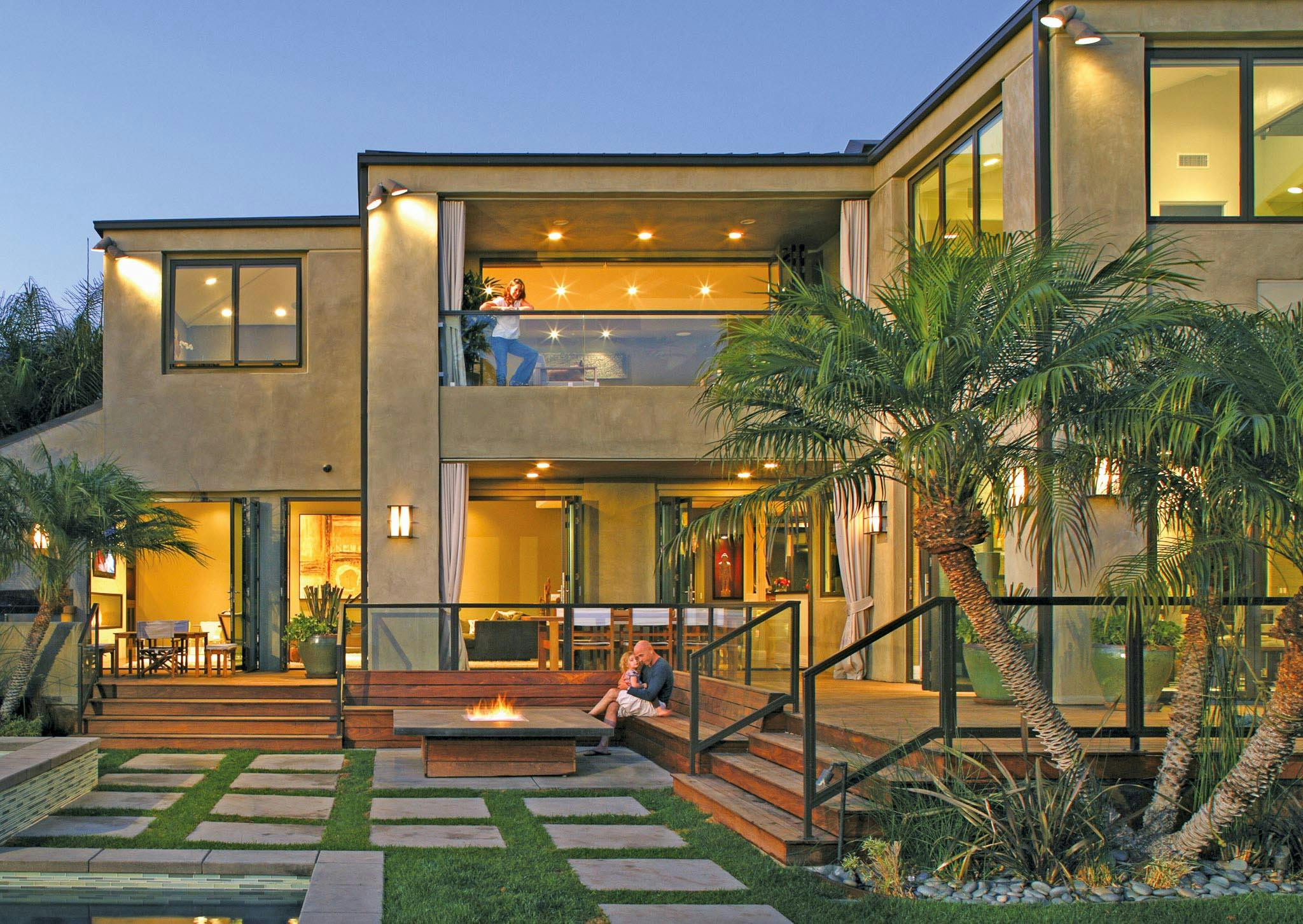 Our homes have never been more important. 2021 interior design trends will emphasize health and wellness by enhancing already established indoor/outdoor lifestyles. The need for dedicated spaces is predicted to slowly dissipate open concept design to instead adapt more private, separated rooms. From homeschooling to remote working, these day-to-day activities are reshaping the way we look at spaces within our homes. But while we work during the day, the need for at-home entertainment will also give way to creative solutions and dynamic layouts. These are some of the interior design trends we predict will be taking over living spaces in the upcoming months all with one common influential factor—health and wellness.
Predicted Interior Design Trends for 2021
Dedicated Home Office
We regret to inform you that the living room couch will no longer be an acceptable home office space. In 2021, we can expect residential offices to become fully equipped spaces where remote workers will be spending their nine to five. The need for a dedicated workspace will become essential as more people shift to working from home full time. This new home office will need to provide the needed resources to accomplish daily work assignments including technology, comfortable furniture, storage space, and most importantly, a productive environment.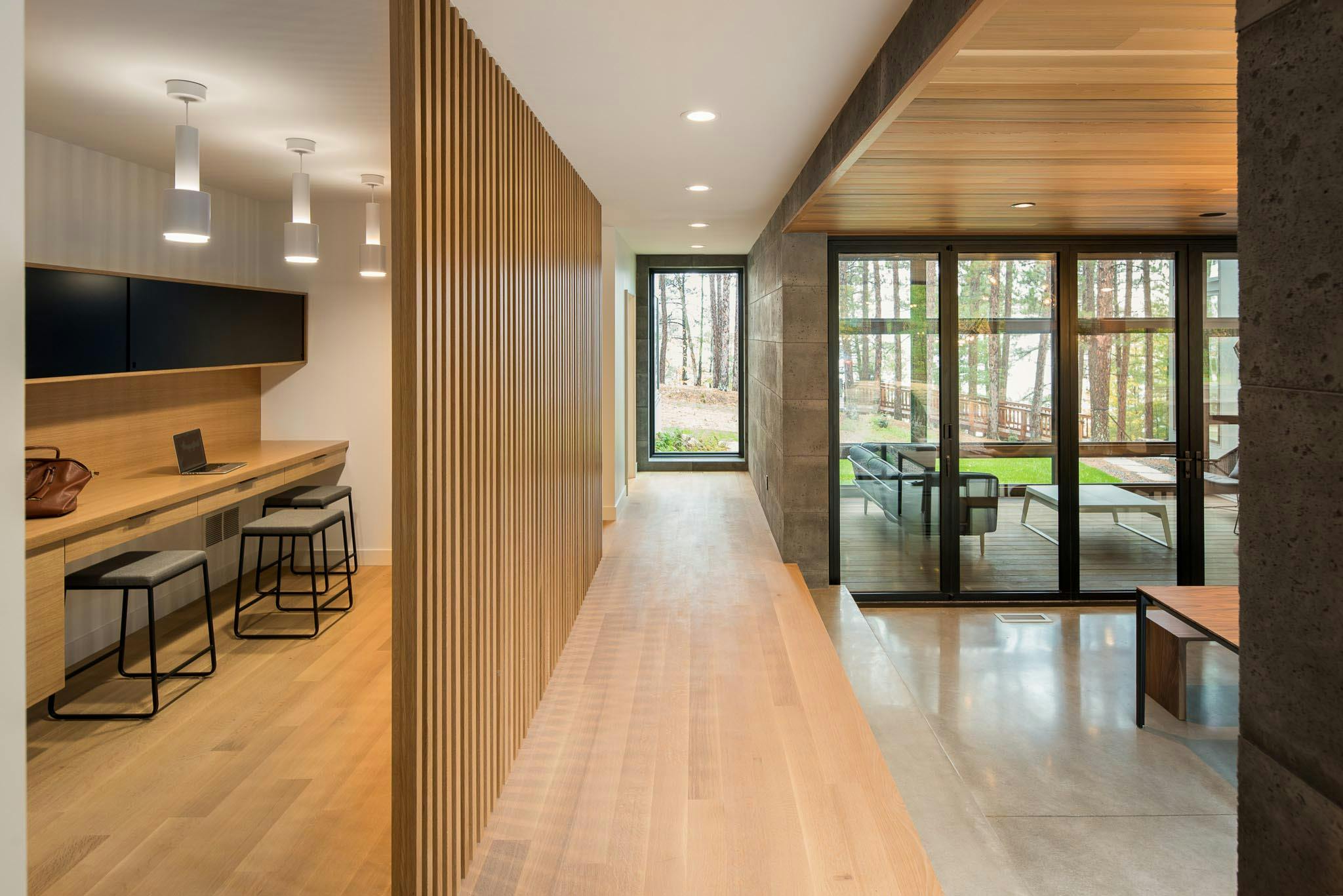 NanaWall systems can help create productive home offices with moving glass walls that open interiors to the benefits of outdoor elements. The easily operable panels open and stack out the way to allow fresh air to ventilate interiors. The transparency of the glass disperses daylight, which in combination with fresh air, improves concentration and productivity. Better yet, NanaWall systems offer sound attenuating glass walls that can reach up to STC 45 for distraction-free environments.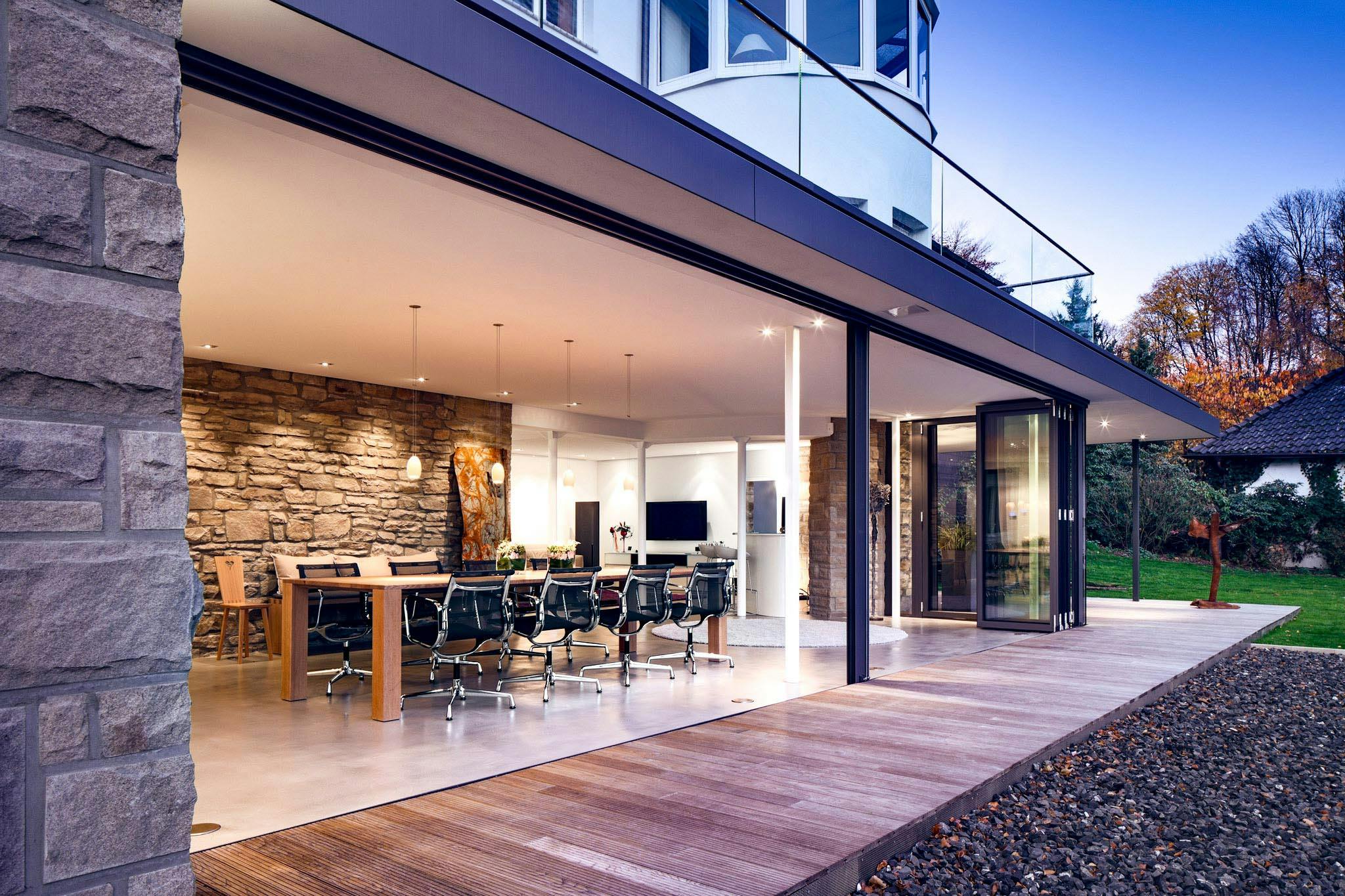 Additional Dwelling Units
Whether it be a garage renovation or an addition, accessory dwelling units (ADUs) can fulfill the need for multipurpose spaces. ADU's are self-contained structures within the property of a single-family home. In some areas, accessory dwelling units offer a solution for affordable housing and can result in a positive ROI for homeowners offering the space as a rental property.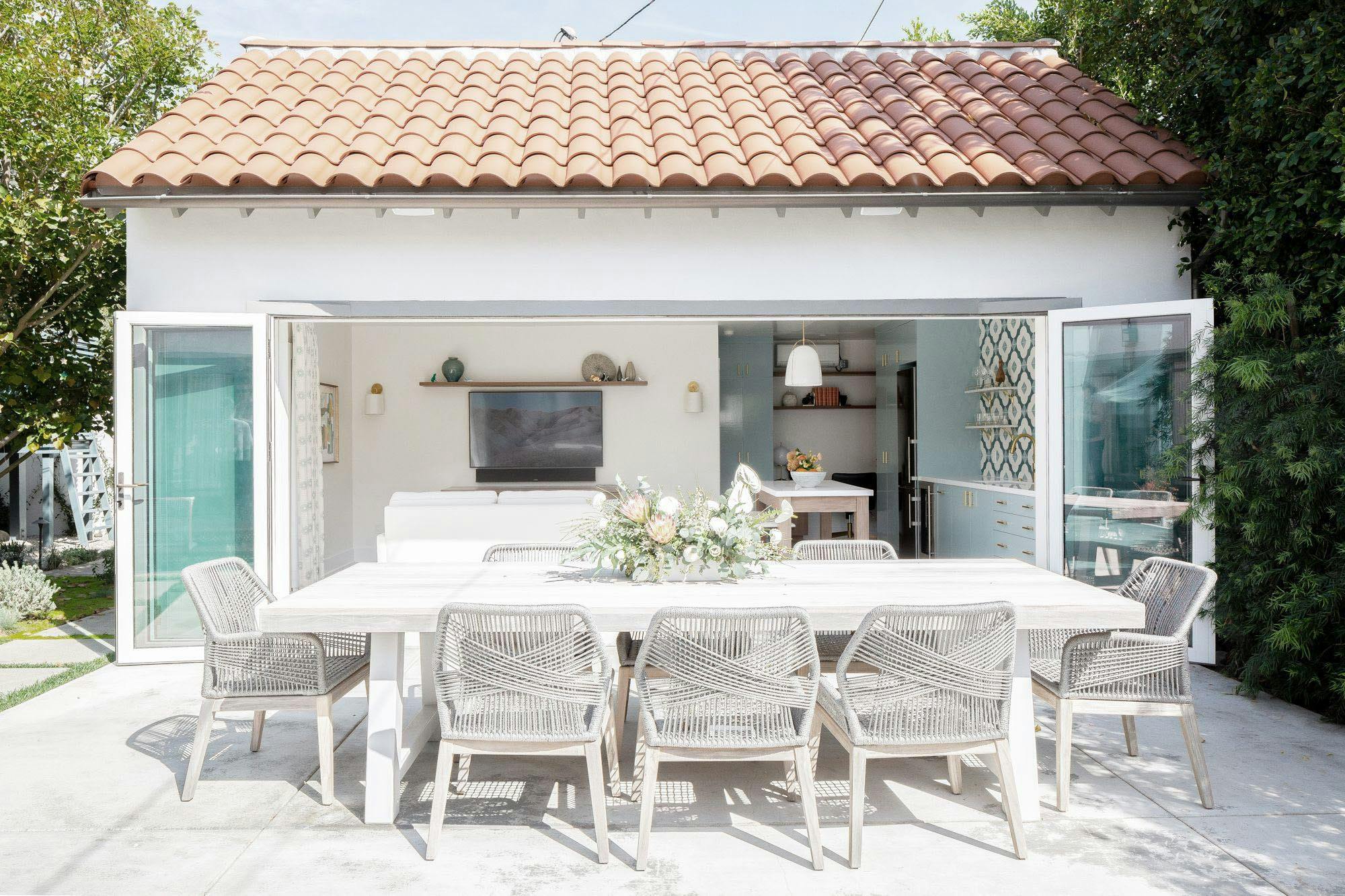 Regardless of use, space maximization is key in smaller dwellings as well as design features that embrace health and wellness within the comfort of one's home. These spaces can serve as offices, homeschooling spaces, or a fully equipped fitness room. The versatility can only be limited by the design. In Not-So-Wide applications, moving glass walls transform the smallest of spaces by extending the space available to the outdoors.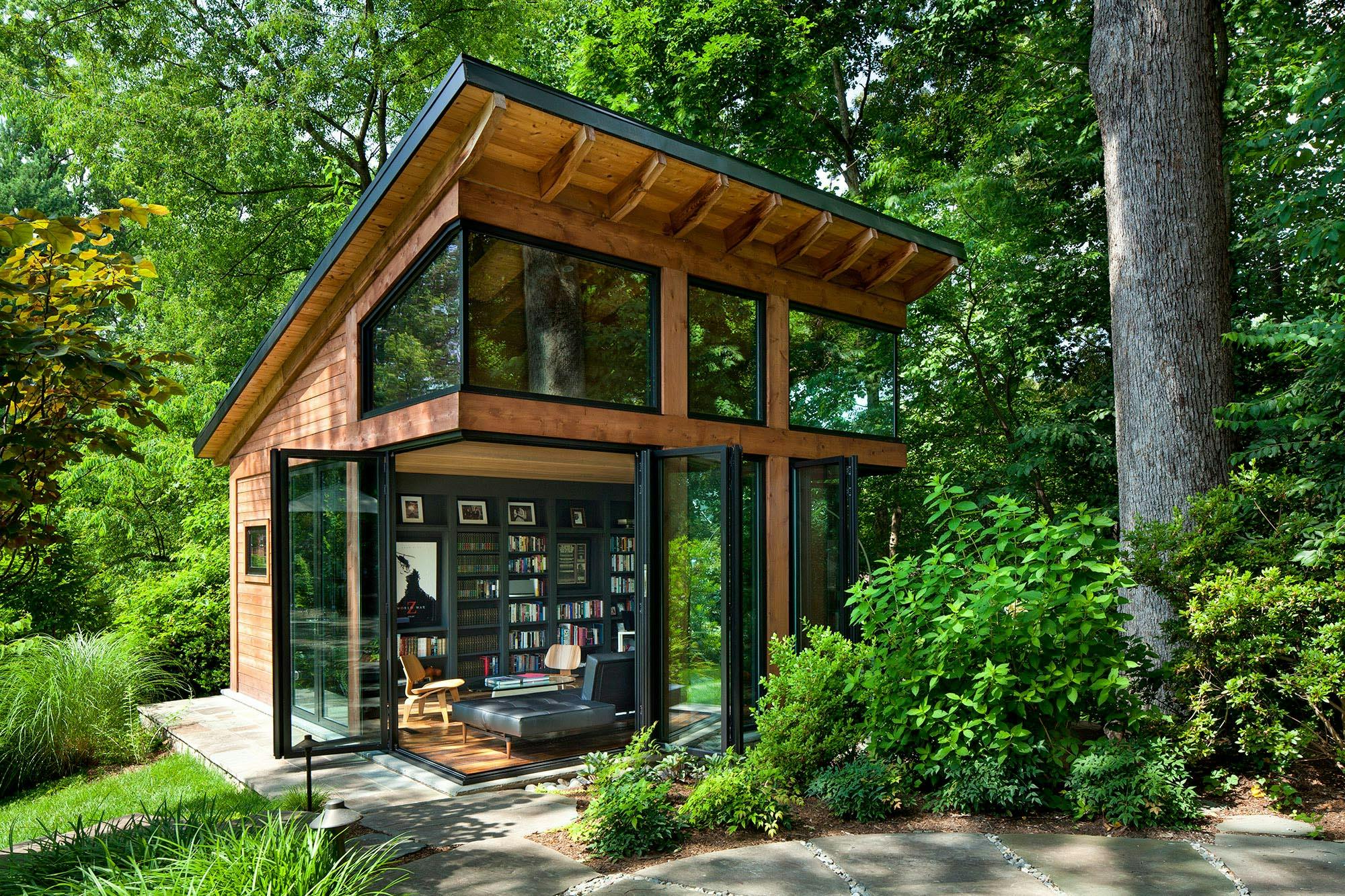 Moving Glass Walls
Moving glass walls have become a staple in interior design trends for creating the coveted indoor/outdoor lifestyle and open concept spaces. As exterior glass walls, they seamlessly incorporate the outdoors into living spaces accompanied by the health and wellness benefits of daylight and fresh air. Innovative engineering has enhanced the resistance of these glass wall systems against harsh weather to ensure comfortable interiors. NanaWall systems like the award-winning NW Aluminum 840 offer the most thermal efficient performance with enhanced features and advanced engineering.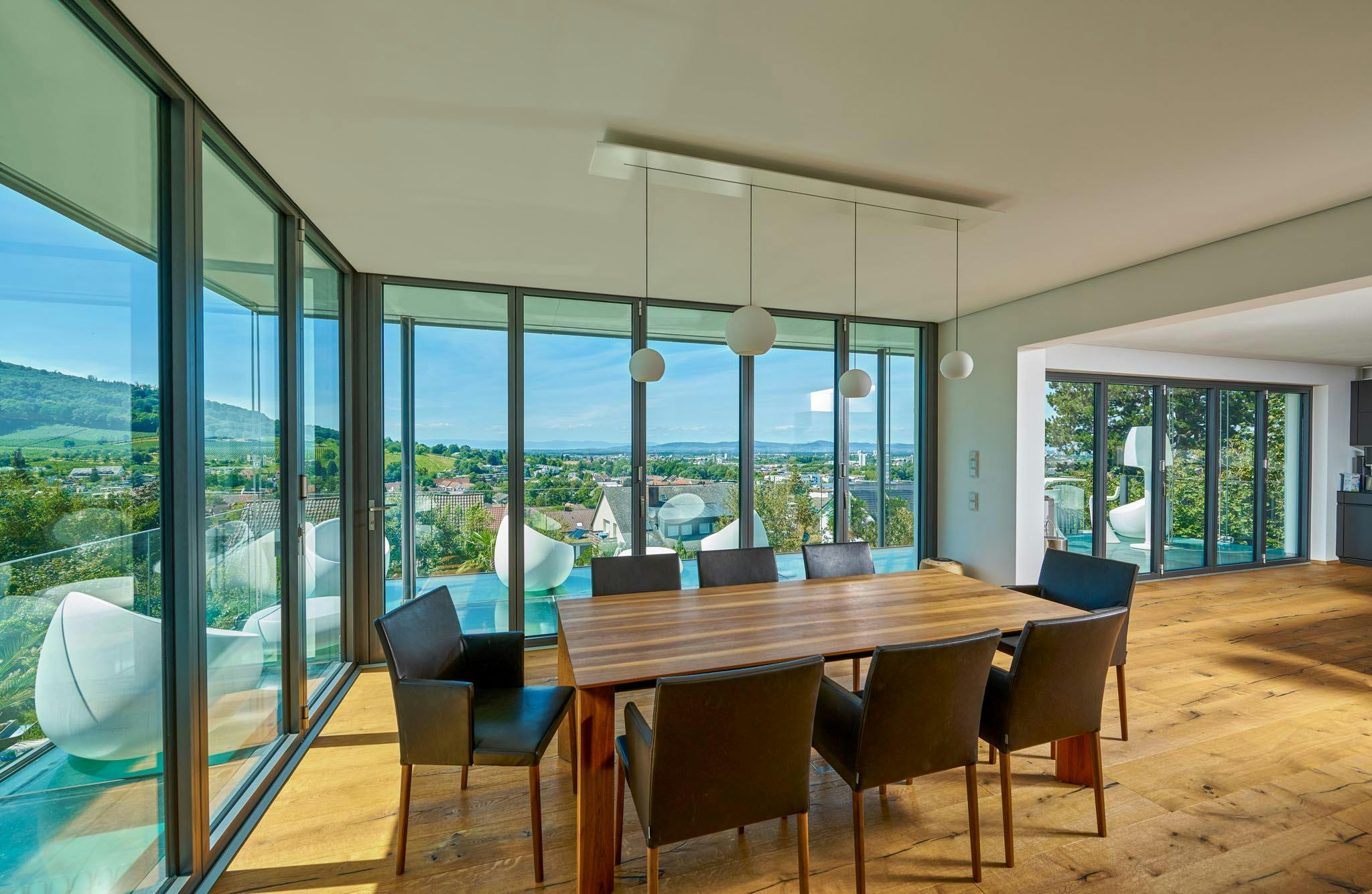 However, as the need for dedicated workspaces within our homes increases, moving glass walls as interior partitions may be the solution for homes without rooms to spare. You may not need to completely say goodbye to your open concept floorplan but rather adopt a more dynamic one. These operable systems can instantly transform the dining room into a private home office during the day and back to a family eating area by simply opening or closing the panels.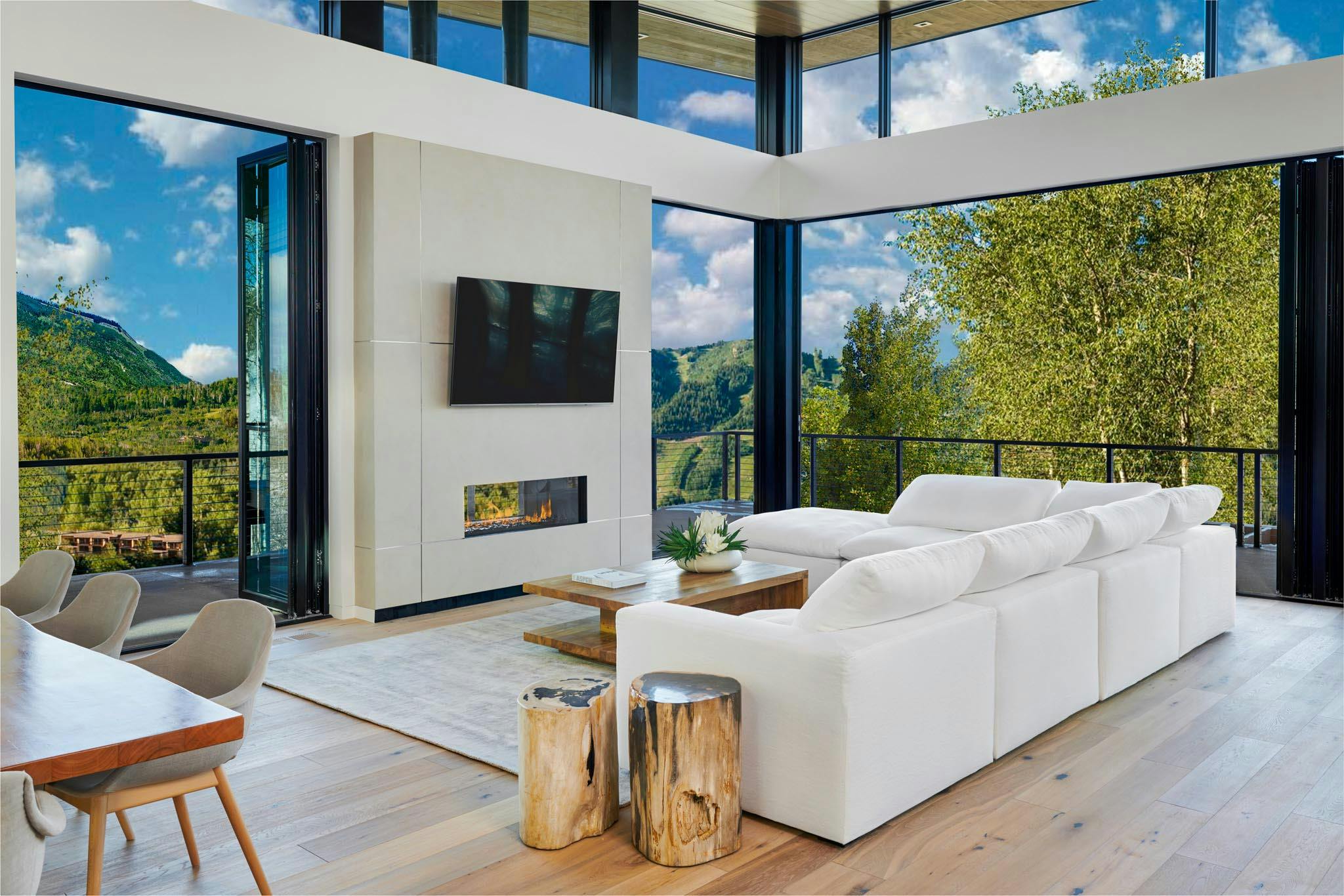 Outdoor Entertainment Spaces
Residences are not just doubling up as workspaces. In the upcoming year, creative ways to bring the family together for recreational activities will give rise to the importance of outdoor entertainment areas. Whether it be hosting the neighbors in for a night of homemade food or simply an everyday family dinner, outdoor entertainment areas will be perhaps equally valued as home offices. Moving glass walls can quickly transform living rooms into indoor/outdoor recreational places. Residents can come together for family game night while fresh air ventilates interiors—mimicking the sense of being outside.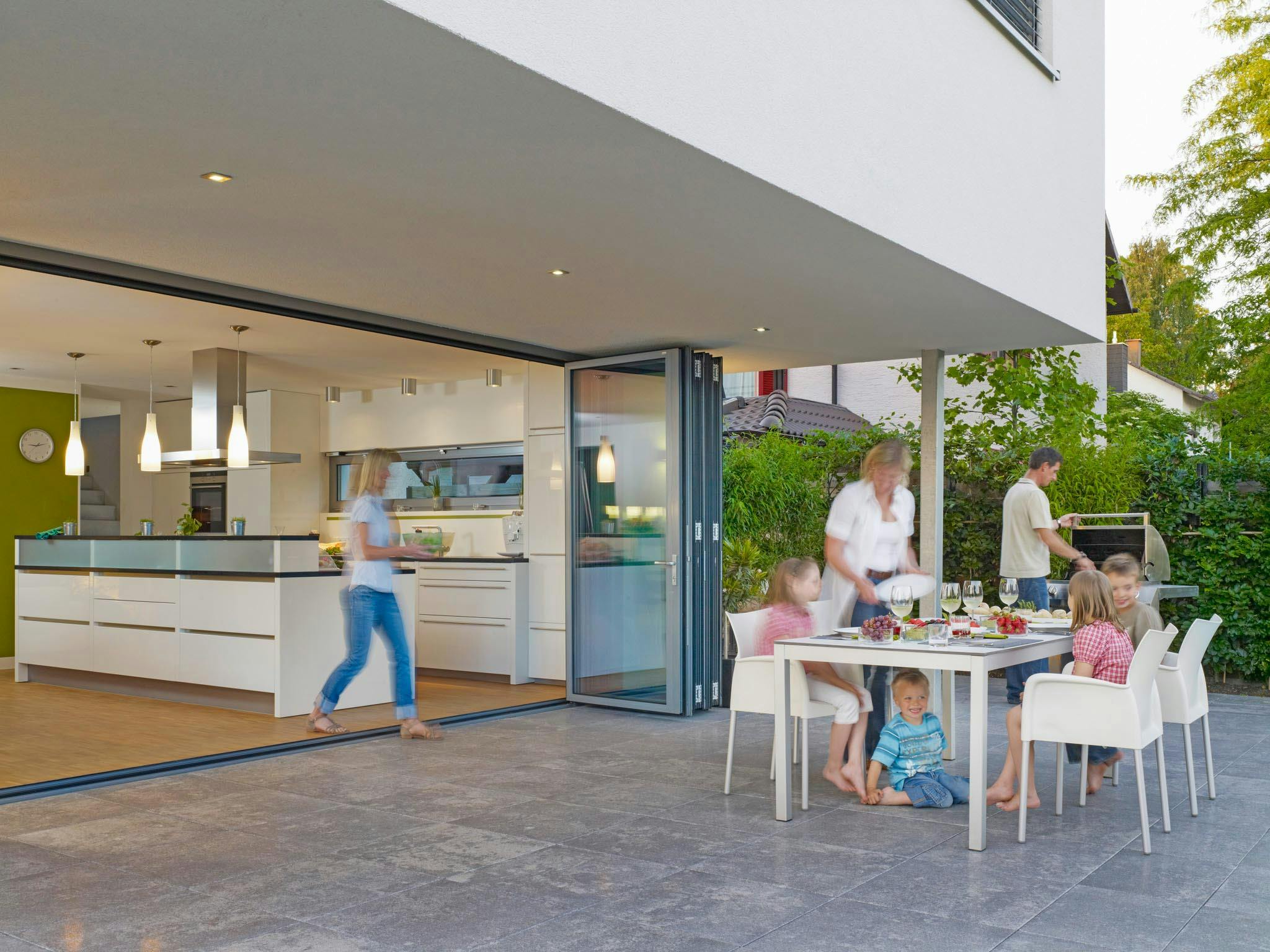 NanaWall systems' Kitchen Transition was designed to create the ultimate indoor/outdoor kitchen. This window/door combination morphs the kitchen into a multifunctional entertainment space for guests and family members alike. The central counter can double as an outdoor bar or buffet while taking in fresh air and daylight. Choose between aluminum, wood, or clad framed systems to best fit your aesthetic.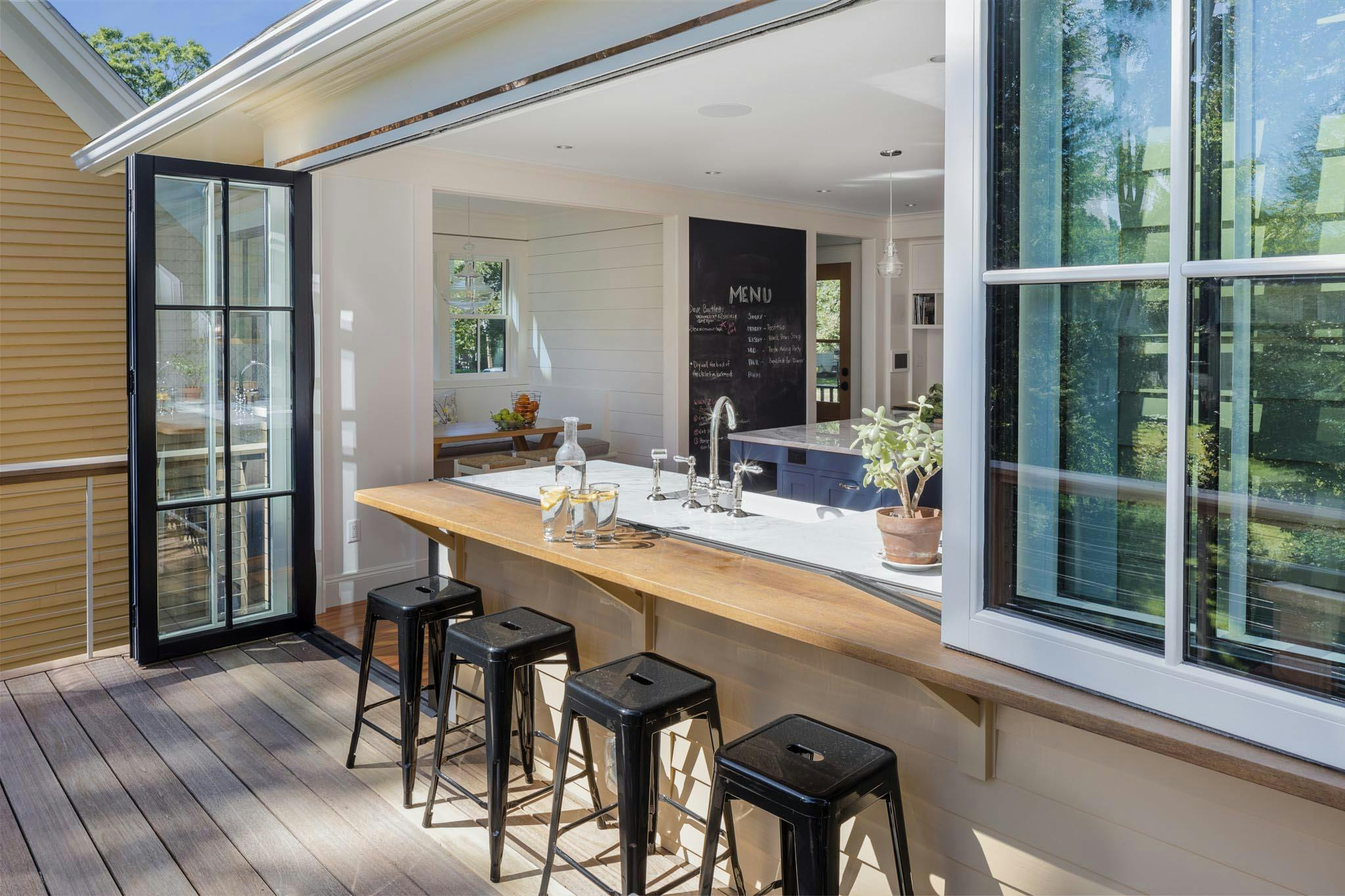 Home Gyms
The upcoming year of interior design trends will see a rise in at-home fitness areas. Public gyms can get crowded fast and membership premiums only seem to be going up. Having access to a fitness area from the comfort of your home has become a sought-after commodity, especially with health and wellness concerns on the rise.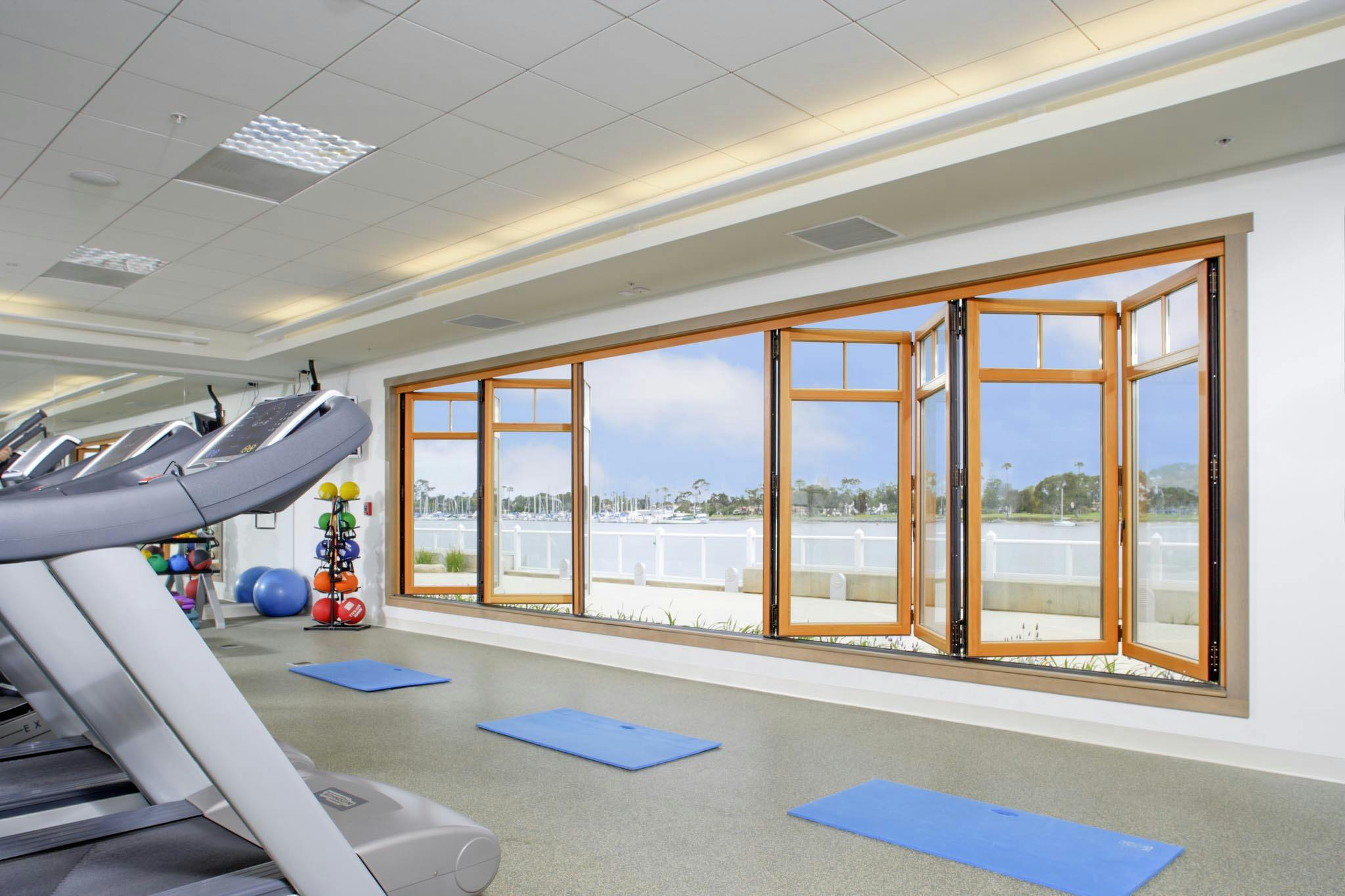 The best part about a home gym is the luxury of customization and control. From equipment to layout, and even ventilation. Moving glass walls offer a relatively larger opening than most windows, allowing constant ventilation of fresh air rather than the same recycled air from an AC system.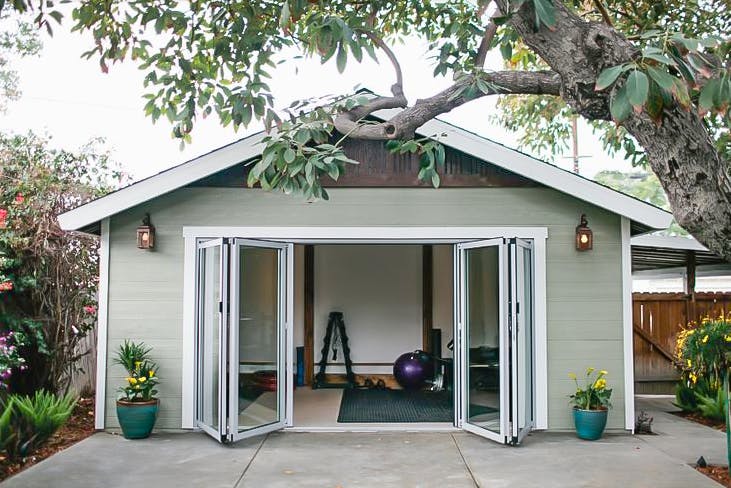 Final Thoughts
What interior design trends will you be following this year? Whether it be in the form of a renovation or minor addition, there is no denying that health and wellness will be an influential factor in home improvement. NanaWall systems have been engineered to be valuable, long-lasting, and flexible additions to every home. In exterior applications, these movable design solutions immediately transform interiors into indoor/outdoor spaces boasting in the health and wellness benefits of fresh air ventilation and mood-boosting daylight. As interior wall partitions, these systems can create private workspaces on the fly with the transparency needed to keep an eye on children who may be homeschooling in the adjacent room. Regardless of what design trend you embark on, NanaWall will work with you to achieve your overarching vision.
Explore how you can leverage NanaWall systems' moving glass wall solutions at NanaWall.com and check out our extensive Gallery for design inspiration!