New Year Resolution: Transform the Backyard with Retractable Glass Patio Doors
By NanaWall Systems, January 25, 2023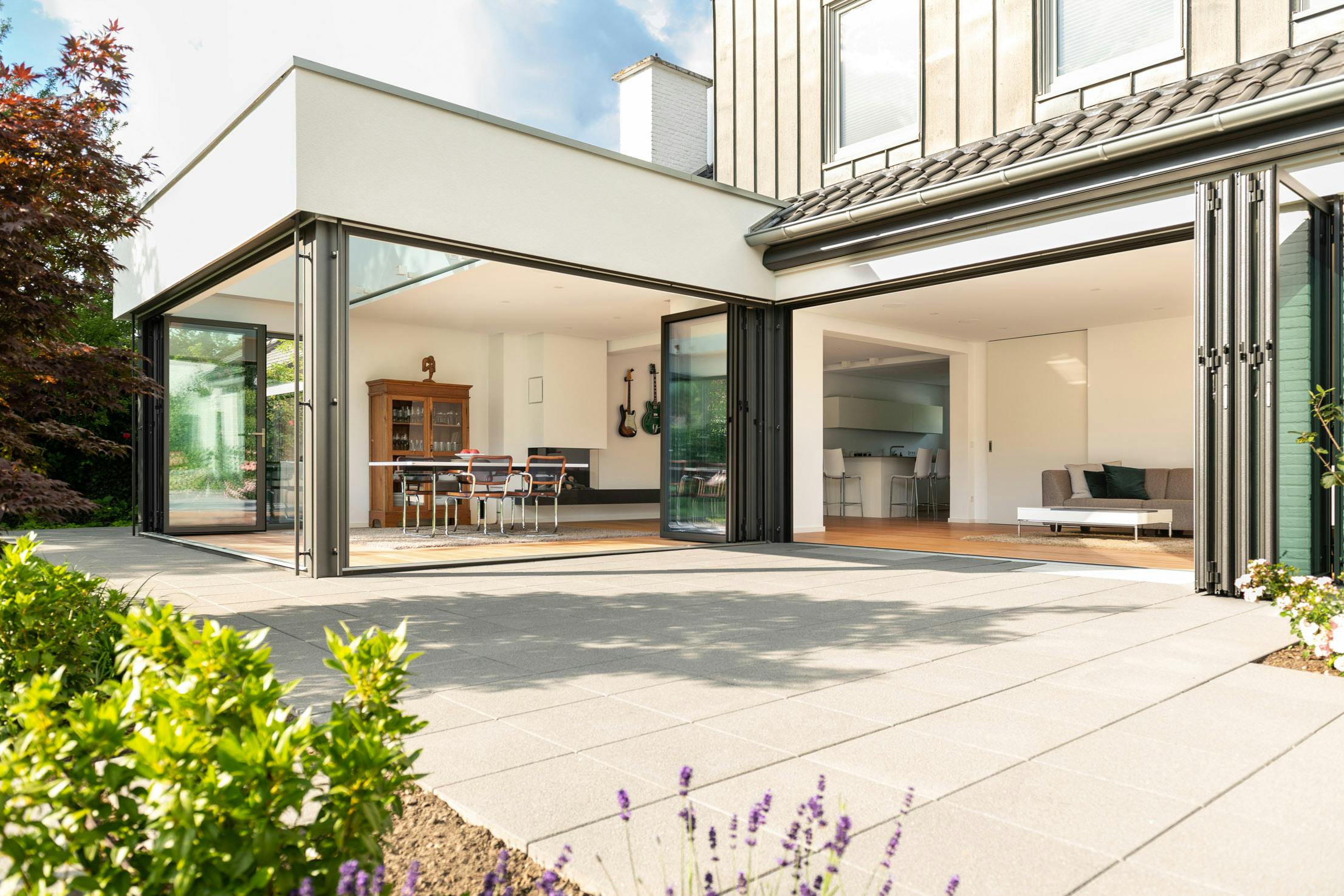 It's time to make the best room of the house shine this year with retractable glass patio doors: the backyard. A kitchen renovation or bathroom upgrade may be tempting for your next big home improvement project, but sometimes a simple patio door replacement can elevate your dwelling and give your backyard a new purpose. The trick? Tearing down conventional and obstructive patio doors for a more flexible, durable, and barely-there solution. As the weather begins to warm, having easily accessible outdoor living spaces to enjoy the benefits of the open air will significantly improve your lifestyle. Think about all the possibilities: from entertaining friends and family to enjoying a calm night of al fresco dining. Let's take a look at other ways you can leverage opening glass walls in the backyard.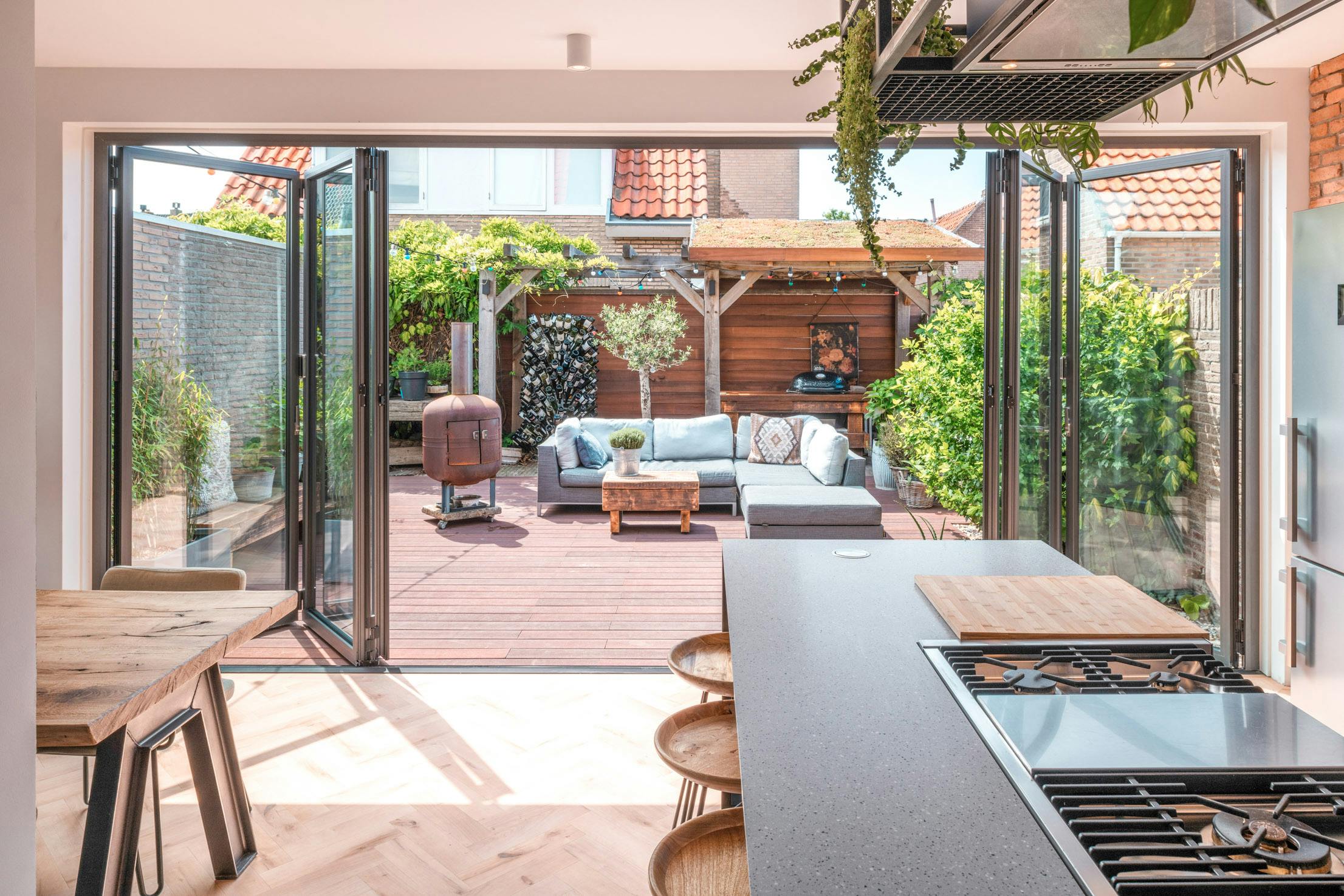 Retractable Glass Patio Doors: The Durable Alternative
One of the primary reasons more homeowners are choosing to renovate with retractable glass patio doors is that they are a more aesthetically pleasing, long-lasting, and cost-effective investment in the long run. Whereas conventional patio doors like sliders and French doors become drafty over time and may require costly repairs and replacements, NanaWall opening glass walls offer durability and advanced weather protection. In addition, they maximize space with panels that glide into stacks that can be specified as outswing or inswing to make full use of the opening. Sliders on the other hand, restrict functionality to only half of the opening and French others often require you to move furniture to make space for the doors. What better way to incorporate your backyard into your home than with a barely-there threshold!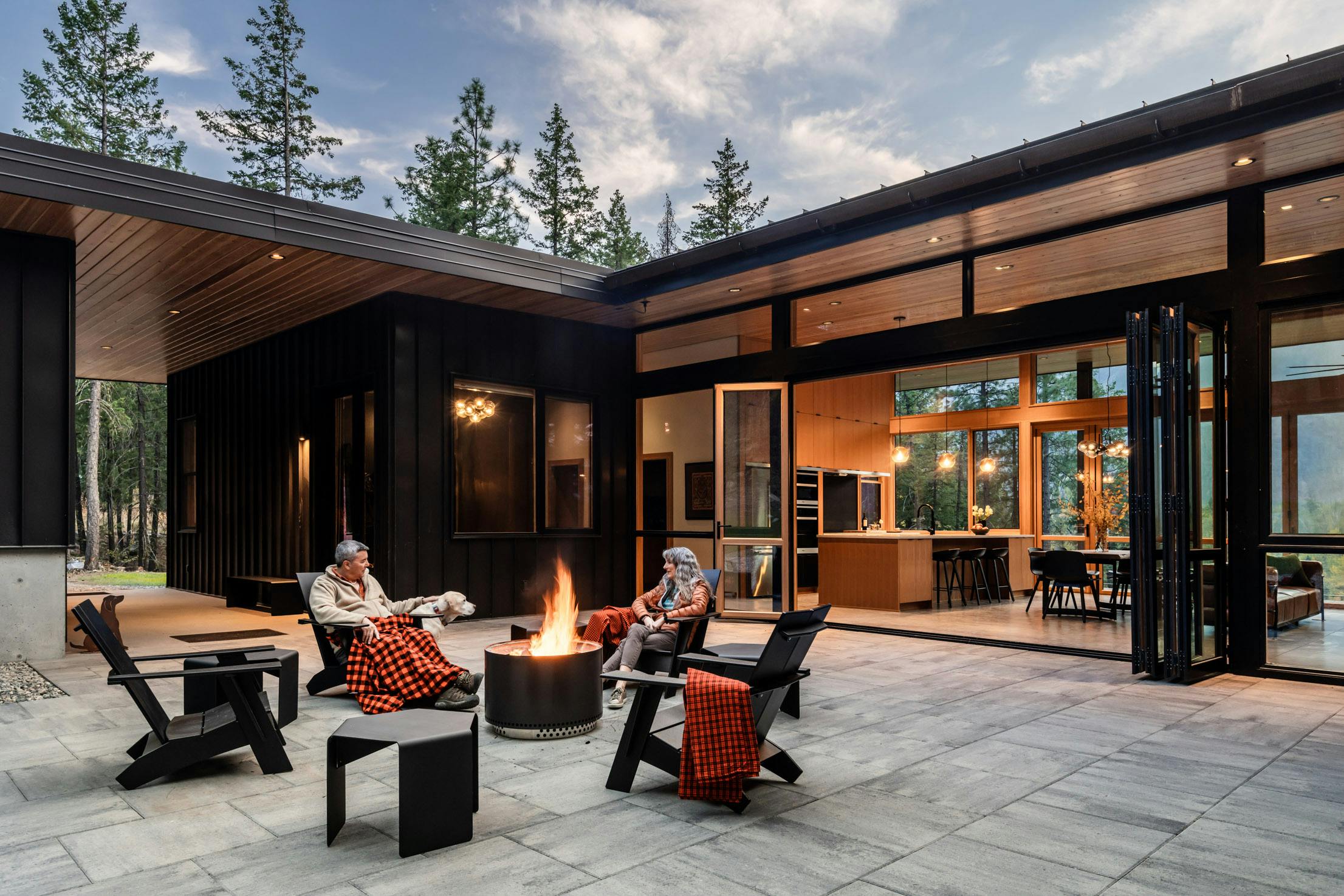 Giving New Purpose to an Underused Backyard
Admit it. When was the last time you gave some attention to your backyard? In many circumstances, backyards are wasted living spaces with overlooked potential. We get it, maintaining a backyard can take up a lot of time and effort, but a few strategic upgrades can make these outdoor spaces more manageable and even perhaps your favorite spot in the house. Consider adding flooring like stone or concrete to avoid tracking mud and dirt. An extended deck that connects to your home via retractable glass patio doors could also be ideal. Optimize the overall connection to nature with plenty of low-maintenance greenery and elevate the ambiance with soft lighting features throughout. Just like that, you can transform an otherwise underutilized backyard into an immersive outdoor living space!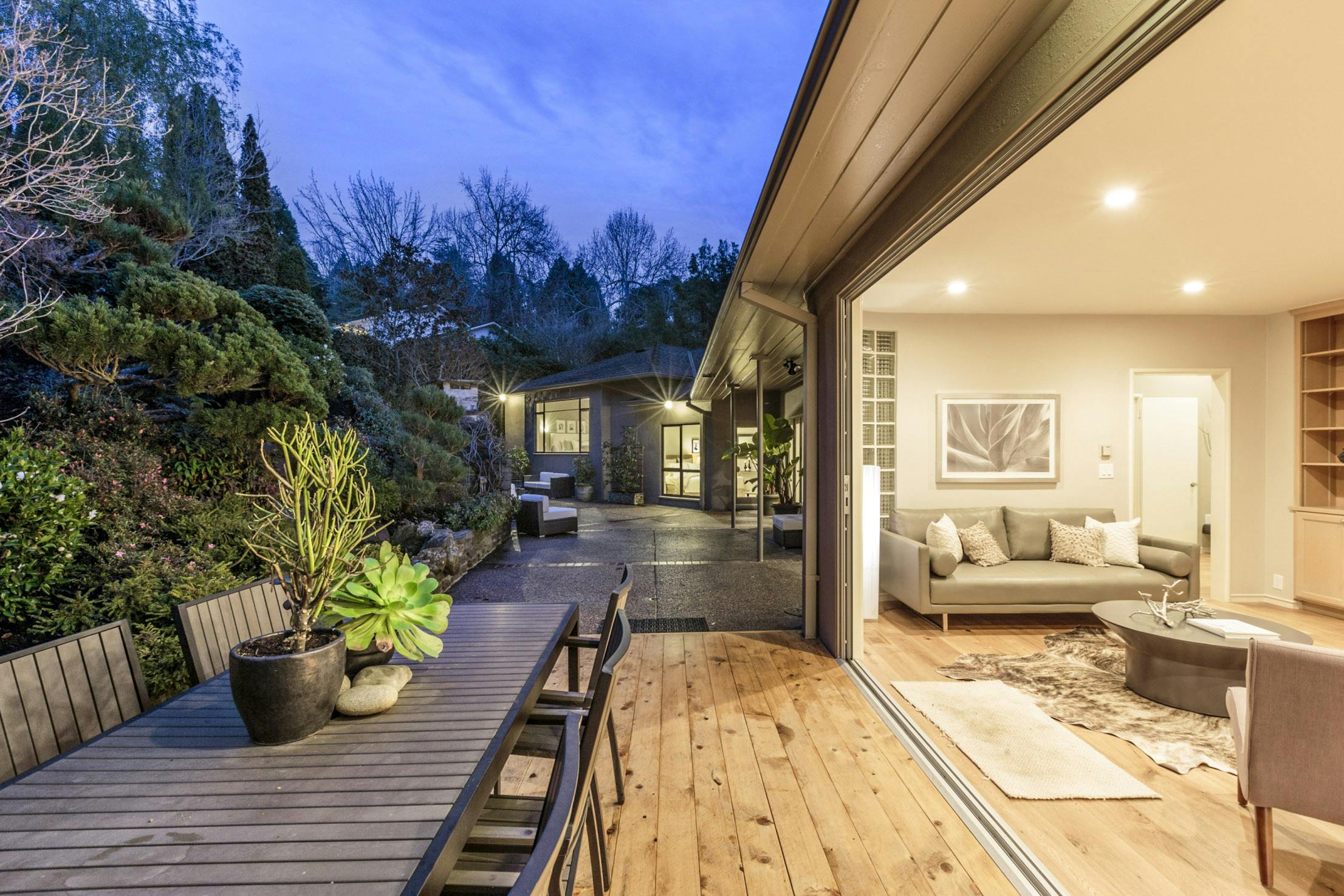 Experiment with Unique Designs and Specifications
The innovative nature of NanaWall retractable glass patio doors extends beyond performance and aesthetics to embrace functional designs and unique specifications. From open corners to curved panels, these opening glass walls will enhance the curve appeal of your home without sacrificing functionality. A great approach to making your kitchen easily accessible to the backyard is opting for a window door combination. Kitchen Transitions immediately transform an ordinary kitchen counter into an indoor/outdoor bar area for dining al fresco or serving guests when entertaining. This option also eliminates the need to install additional outdoor cooking equipment that weathers over time and could lead to costly replacements. Open the window-size system for quick kitchen access, the entire wall for seamless transitions, or both for the ultimate entertaining space.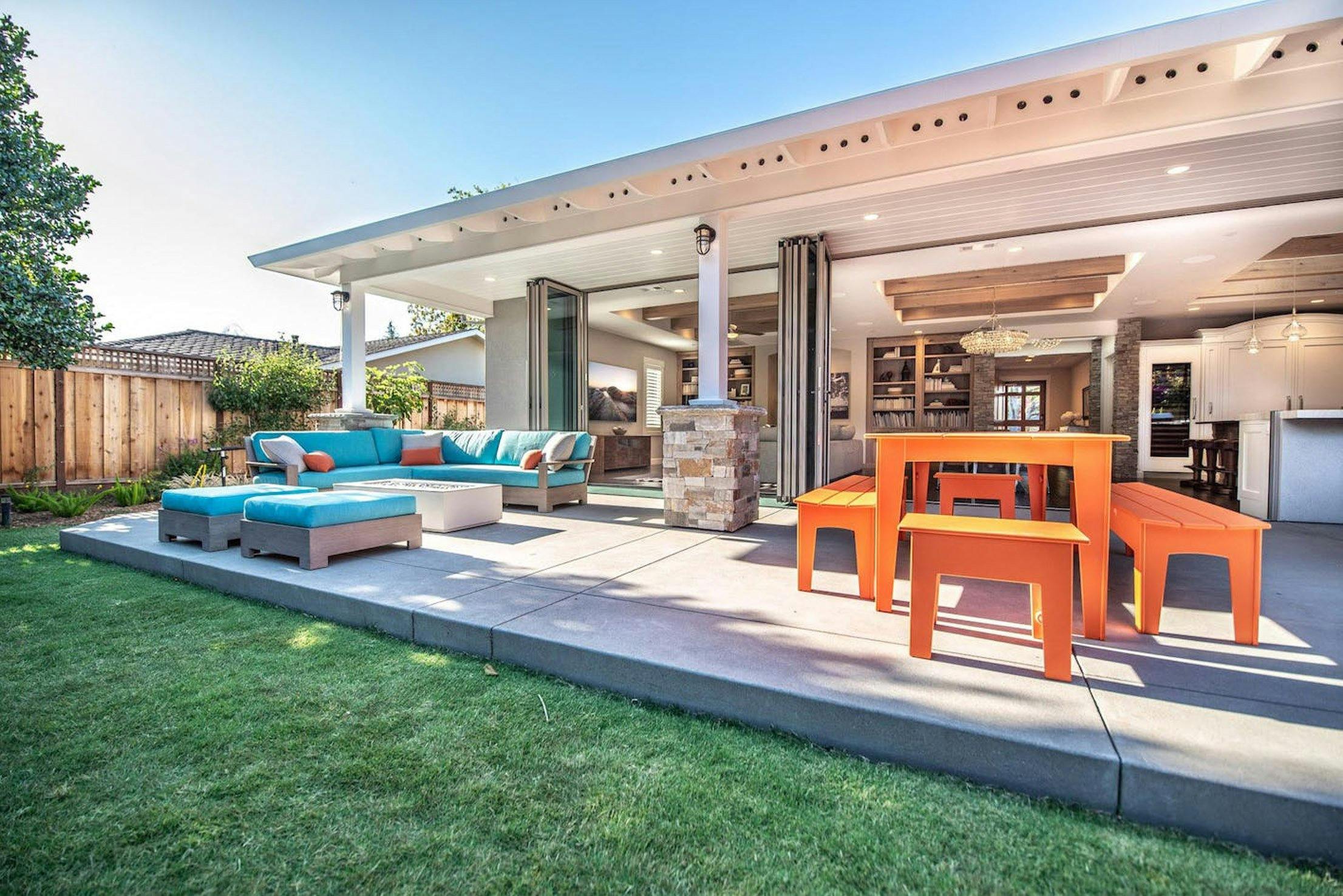 Transform your Backyard into the Ultimate Entertainer's Lounge
Whether you're entertaining your extended family or a small group of friends, imagine what you can accomplish with a dynamic backyard opening that completely disappears on the fly. The key is to find creative ways to slowly transform your backyard into the ultimate outdoor living space where your family and friends will want to spend as much time as possible enjoying the open air. Aside from implementing flooring, consider comfortable lounging furniture, an outdoor dining table, a firepit, and perhaps an extended roof that protects from the elements when needed. Lastly, make the backyard a quickly accessible living space with easily operable opening glass walls—whether it be in the kitchen, living room, bedroom, or bathroom.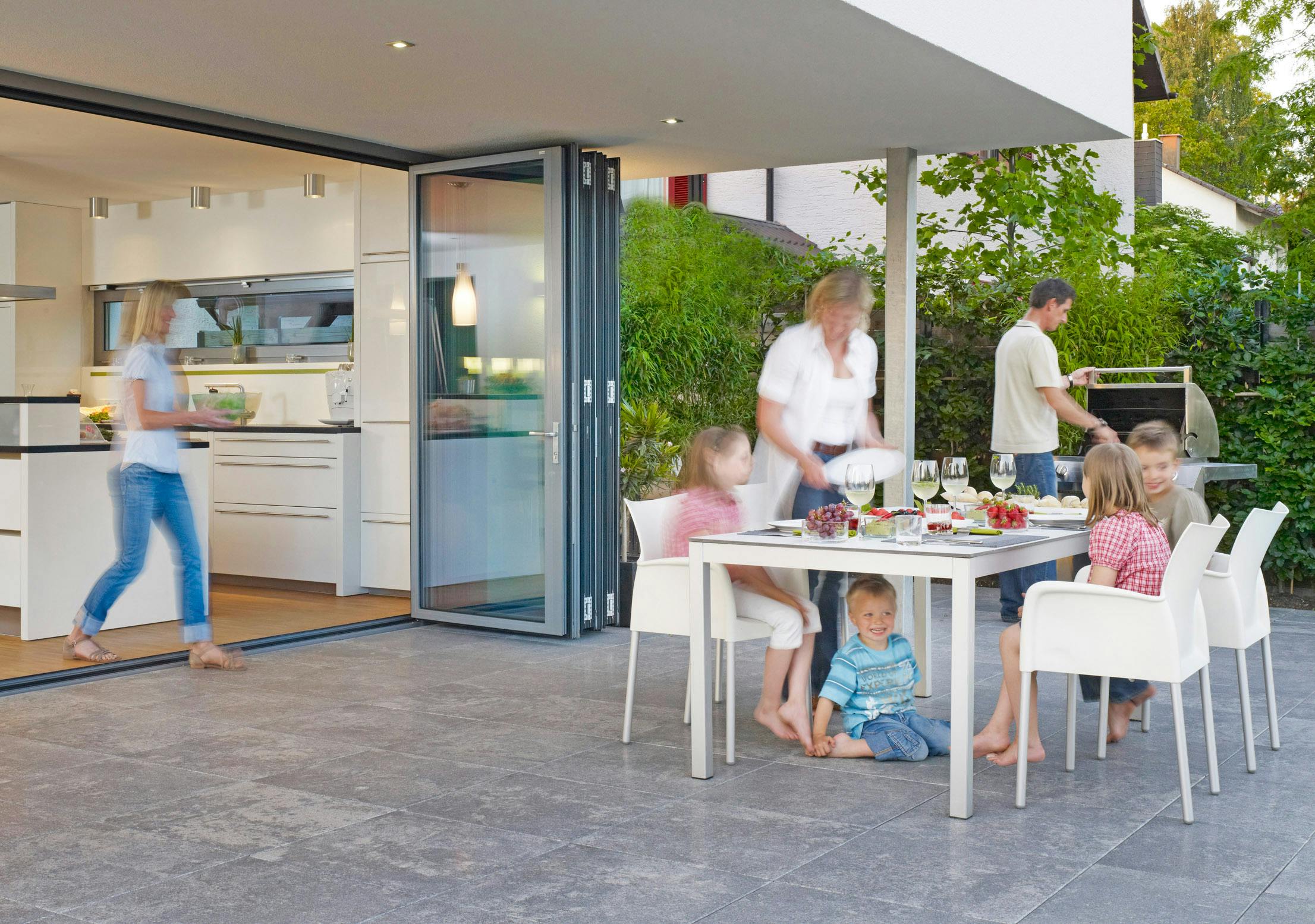 A Customizable Solution for Every Household
NanaWall opening glass walls are customizable to the lifestyle needs and aesthetics of every household. Folding, sliding, and minimal options are available in wood, aluminum, and clad frames depending on your personal preference. In addition, there are over 200 powder coating options and a variety of sustainably sourced wood species to choose from. Built with weather performance in mind, retractable glass patio doors can be specified with single, double, or triple-paned glass for optimal thermal efficiency. Swing doors are available for quick transitions inside and out when the systems are kept closed. Generation 4 Folding Glass Walls by NanaWall offer larger widths with design-forward FourFold and SixFold panel sets that stack to the left, right, or center of the opening. Talk about having full control of your home space!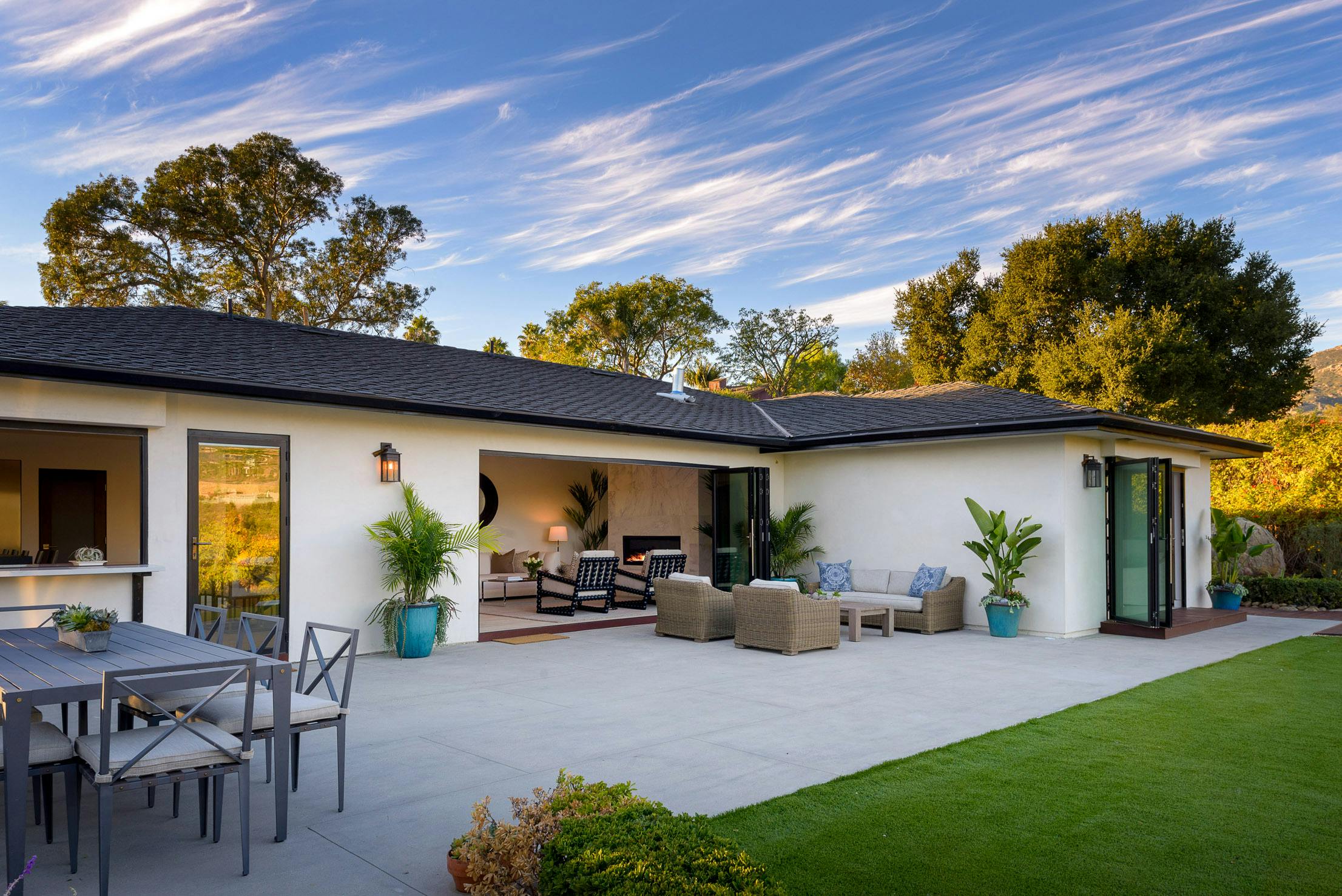 Final Thoughts
Are you ready to transform your underused backyard into a multifunctional living space this year? NanaWall retractable glass patio doors are independently tested for air, water, structural, forced entry, and sound control with excellent results. So, even when the weather is not cooperating, you can still enjoy the outdoors through a transparent floor-to-ceiling window. Investing in these durable and highly coveted systems can significantly pay off in the long-run. Aside from lowering your energy bills and eliminating the need for constant door replacements, incorporating opening glass walls in your backyard transformation will help maximize livable space and the overall value of your home. That sounds like a worthy, and definitely achievable, new year's resolution!

Discover how other homes leverage NanaWall retractable glass patio doors in their backyard spaces in our extensive photo inspiration gallery!