Opening Glass Walls and the Top 7 Home Design Trends of 2023
By NanaWall Systems, February 2, 2023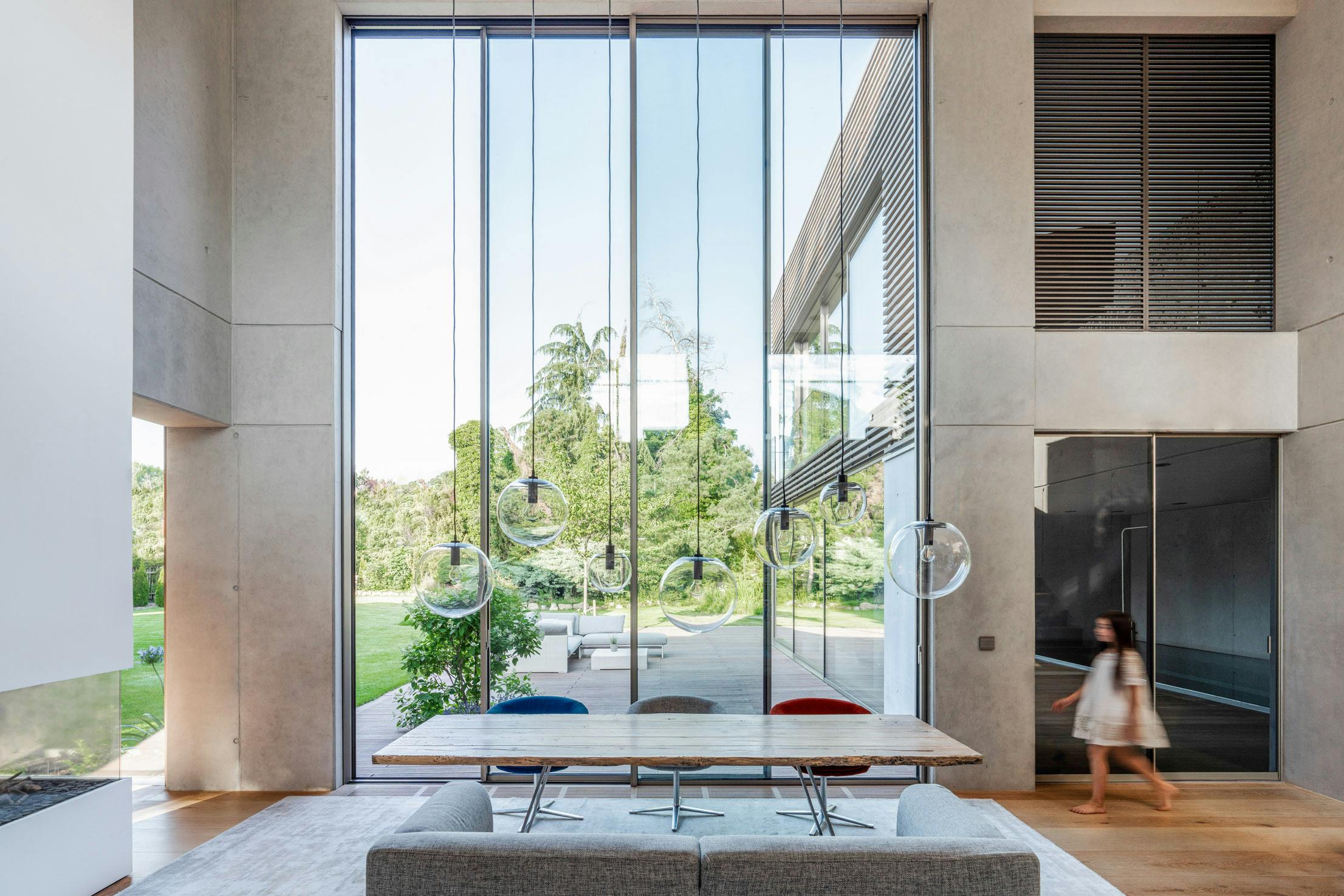 This year, interior design experts and leading industry publications predict emerging home design trends that prioritize wellbeing and self-expression. From bold color accents to high-performance fenestration like opening glass walls, this year's trends are sure to add character to any space. What elements in your home can be improved to facilitate your everyday lifestyle and needs? As you contemplate ways to elevate your at-home experience or the overall value of your property, let's take a look at the top design trends of 2023 and how moveable glass wall systems can complement each category.
Top 7 Home Design Trends with Opening Glass Walls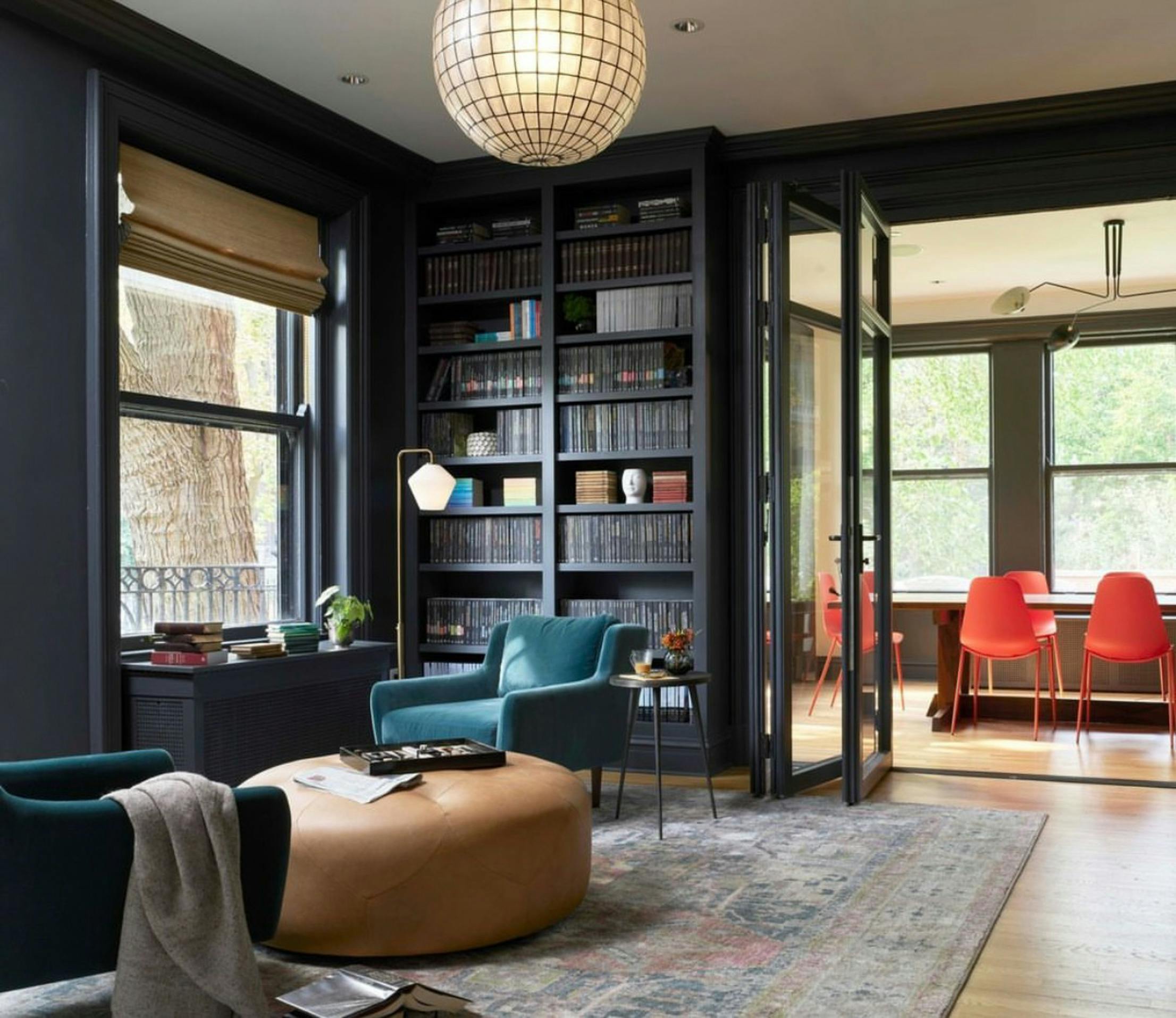 1. Jewel Tones and Personal Expression
The time has come to say goodbye to moody gray walls and introduce color into our homes. This year, it's all about self-expression, and there's nothing more expressive than jewel tones. Start small with a bold green wallpaper backdrop in the downstairs bathroom or colorful blown glass vases throughout your primary living spaces. Upholstered sofas and chairs make for great color accents as well. When it comes to opening glass walls, NanaWall offers over 200 powder coating options to best fit your home aesthetics. You can also pair your system with matching fixed windows to enhance your façade and optimize views!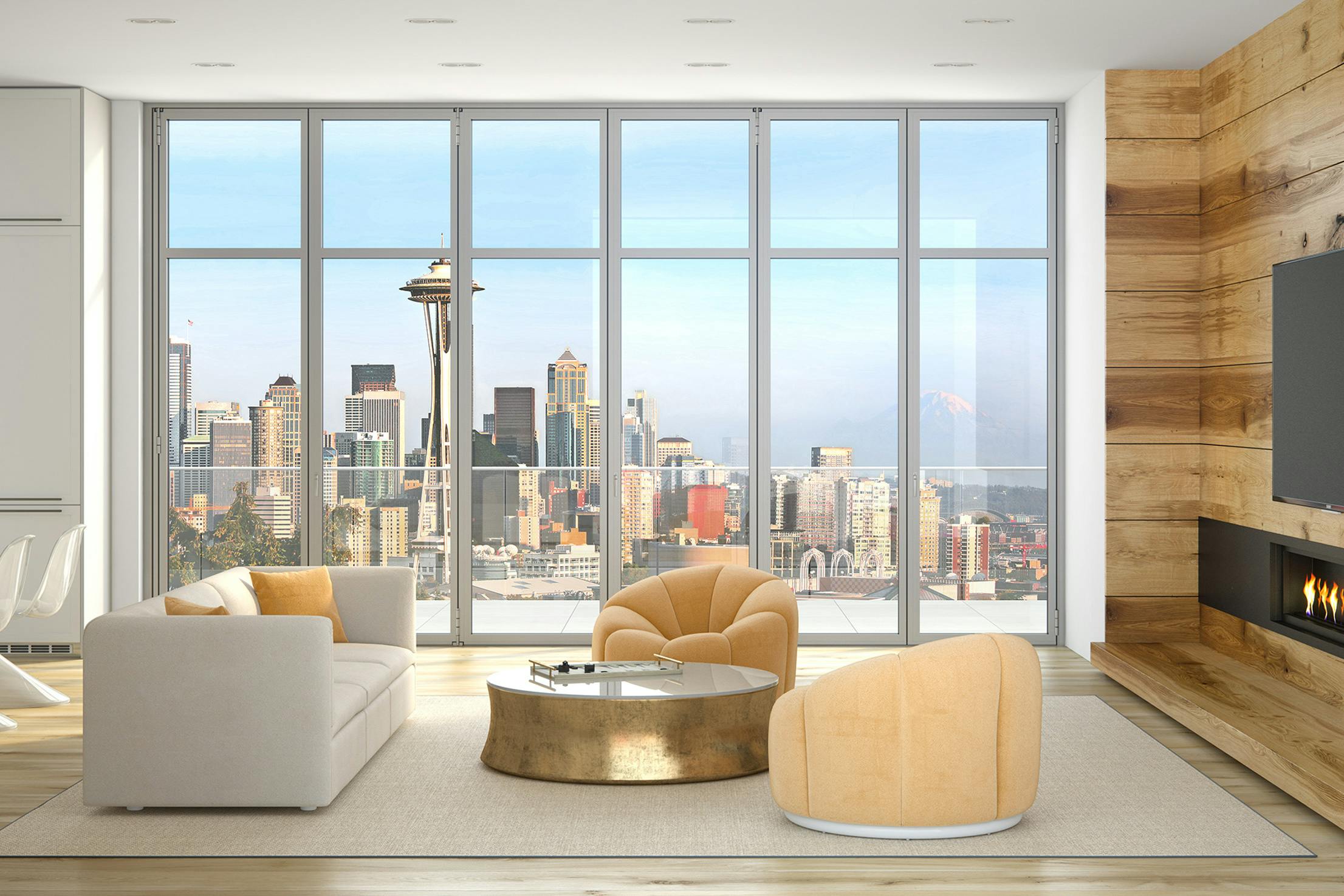 2. Curves and Art Deco
In previous years, muted tones and stark edges created minimal living spaces and clean aesthetics. This year, however, curved edges and geometric patterns are expected to take over interiors in 2023. These particular designs elevate homes with a glamorous and luxurious flare reminiscent to the 1920s but enhanced by contemporary elements. Moving forward, interior design experts expect to see curves in furniture, oval décor pieces, and bold geometric patterns throughout the home. The design-forward engineering of NanaWall moveable glass wall systems allow for curved systems in both folding and sliding panel options that easily glide on a segmented curve floor track. Talk about curve appeal!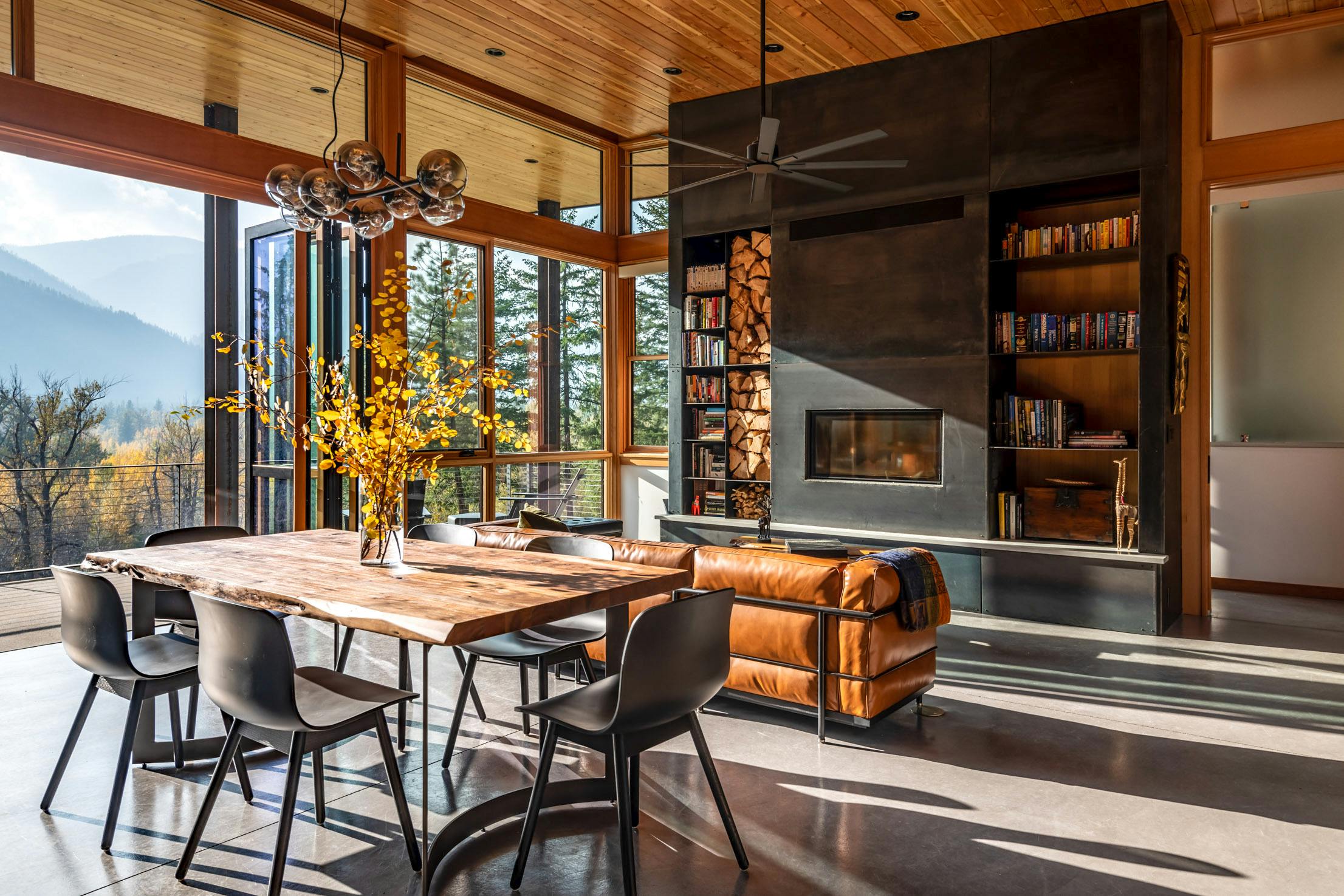 3. Biophilic Design with a Focus on Wellness
It seems like biophilic design is at the top of design trend announcements every year, and for obvious reasons. What better way to reap the health benefits of the open air than from the comfort of our homes? Small windows are being replaced by large, flexible openings for a more immersive indoor/outdoor experience and forgotten patios are being transformed into multifunctional outdoor living spaces. Opening glass walls offer an operable floor-to-ceiling window to the outdoors with minimal profiles and customizable specifications. These easily operable systems maximize mood-boosting daylight and flush interiors with fresh air ventilation—not to mention offering a continuous display of seasonal landscapes!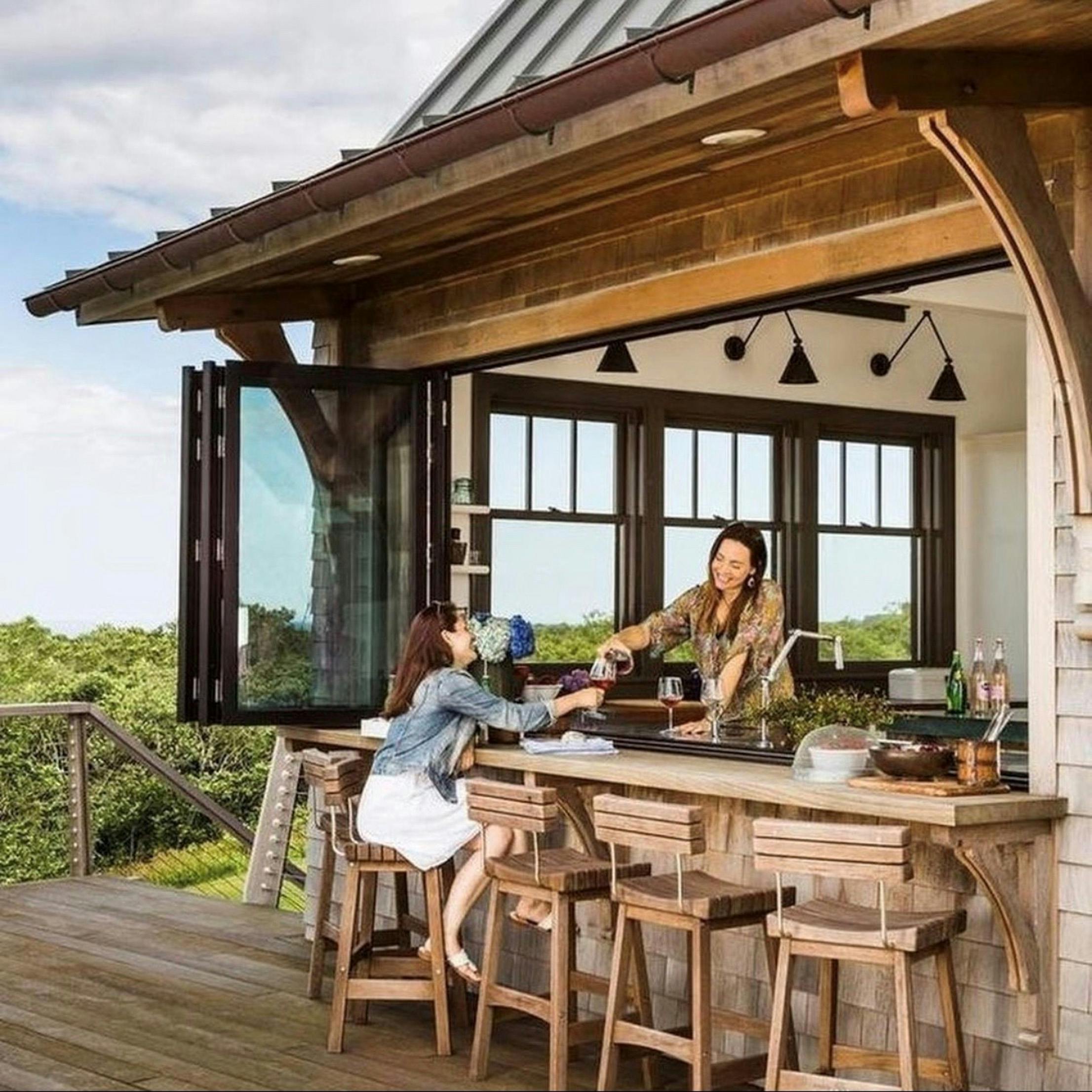 4. Folding Kitchen Windows
Over the past couple years, our homes have become the hub of everyday life. From remote work to homeschooling, multifunctional living spaces are an essential component of modern-day dwellings—specially the kitchen. Sometimes, a simple window-sized folding system offers a flexible design solution that immediately transforms an ordinary counter into an indoor/outdoor multifunctional space. Easily glide the panels away from the opening to create an open-air sitting area for remote work and homeschooling, or to simply enjoy a meal al fresco. At the same time, interiors are illuminated with plenty of natural light while cooking odors are flushed out with fresh air ventilation. It's a win-win!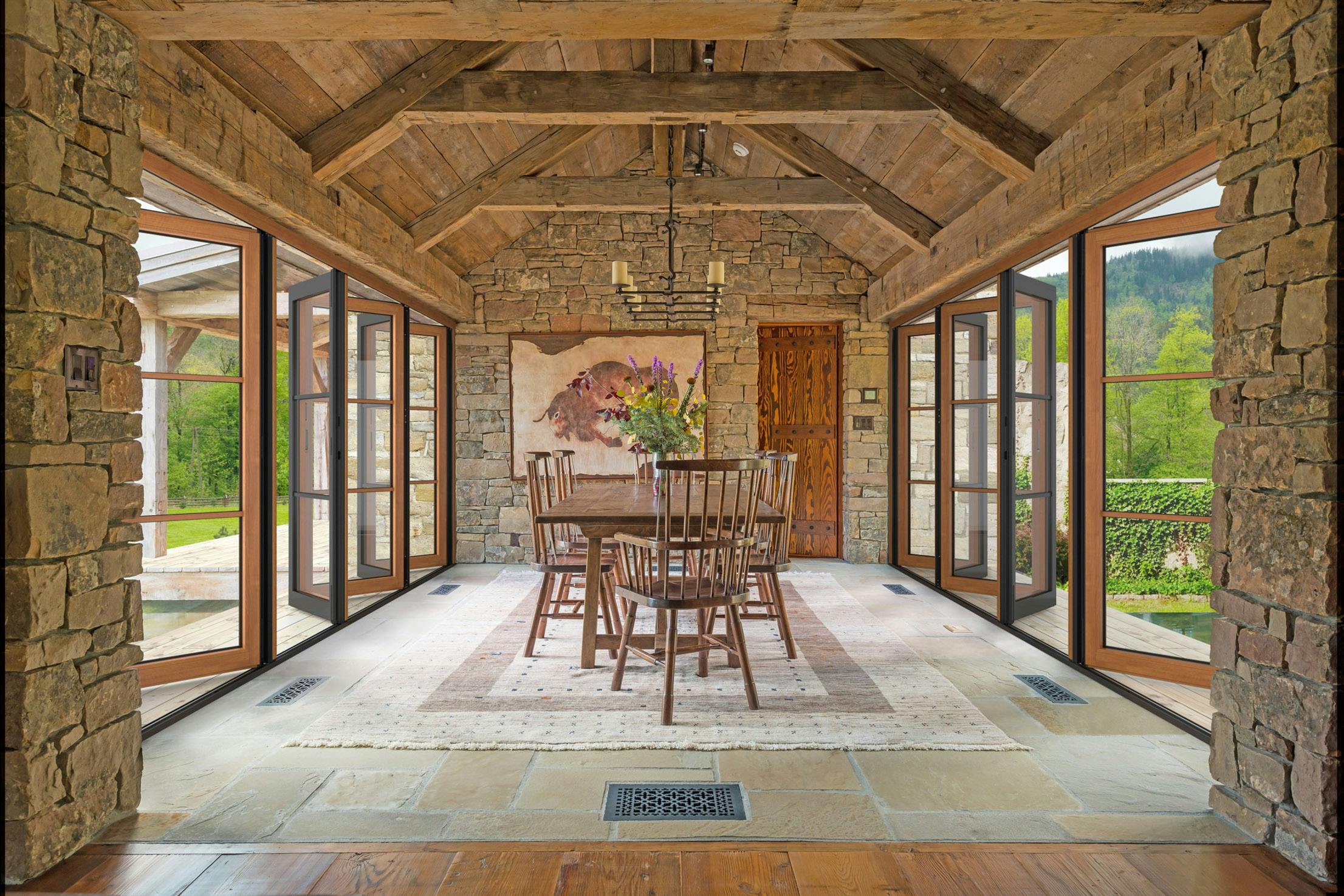 5. Natural Woodgrain Accents
As a way to integrate more natural elements into our homes, natural wood accents are becoming key design staples this year. From particle board backdrops to window frames, this naturally occurring material elevates interiors with timeless charm and durability. As an exterior application, wood offers additional insulation and weather performance. NanaWall wood framed opening glass walls are offered in various wood finishes depending on preferred aesthetics or to match existing fenestration. Thin frames are carved from sustainably harvested, NFRC-certified wood and are not veneered over inferior wood. For added strength, Generation 4 wood framed systems feature quadruple laminated cross-grained wood.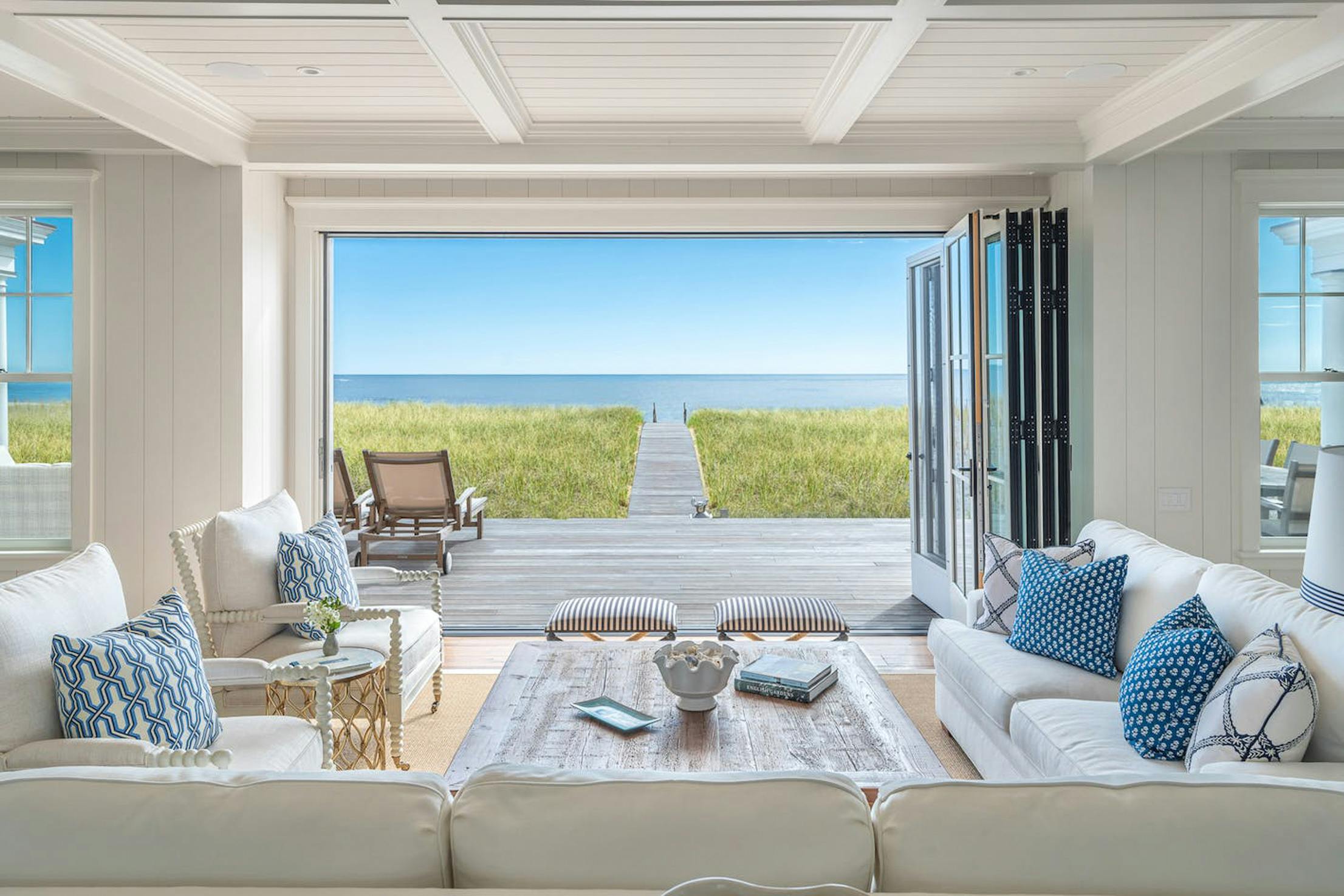 6. Mixing Old and New
The rise of vintage and thrifted finds has redefined the way we approach implementing old and new in our everyday lifestyles and interior design choices. Not too long ago, moveable glass wall systems were thought to be only suitable for modern home aesthetics and the thought of one in a traditional Victorian or Colonial home was instantly dismissed. Today, opening glass walls are implemented in traditional architecture to elevate interiors with the indoor/outdoor experience but without tainting a building's traditional charm. Opting for wood frames or enhancing your system with simulated divided lites will allow a system to seamlessly blend into any traditional façade.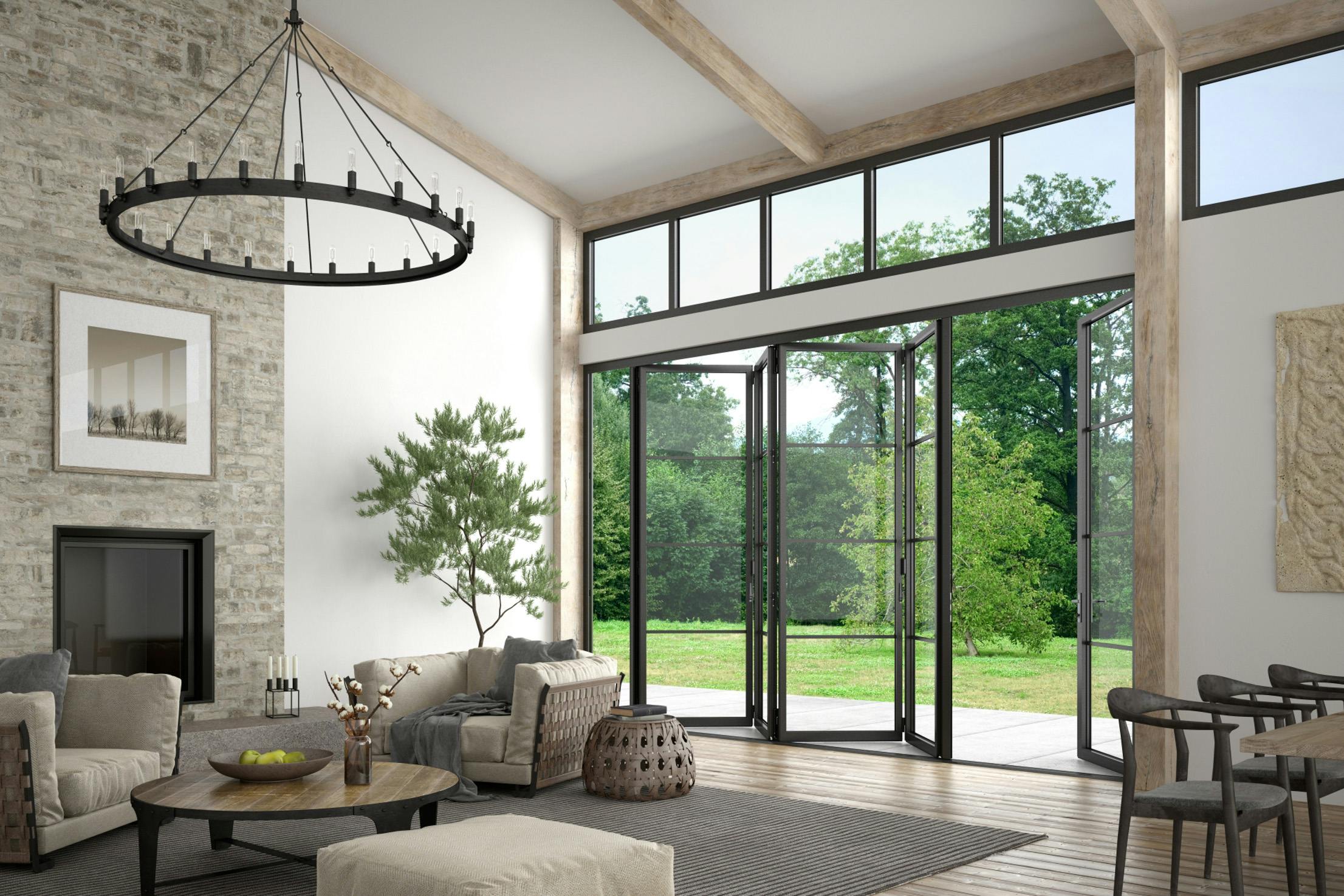 7. The Steel Effect
Steel-looking doors and windows are trending this year as the preferred window and door replacement option. There's something alluring about the juxtaposing effect of glass and steel frames that enhances facades with sleek, contemporary aesthetics. These attractive frames also add a touch of luxurious flare, that pairs perfectly with the jewel tones trends. Generation 4 products by NanaWall offer slim profiles that can be customized with popular DB colors, including the authentic look of DB703, for a truly classic steel look but without forfeiting the advanced performance of aluminum. Simulated divided lites are available to enhance the look of sleek steel at an affordable cost but without sacrificing the durability and performance of your opening glass walls.
Final Thoughts

So, which interior design trend will you be implementing in your home this year? Whichever trend you decide on, there is a NanaWall system to complement it. These versatile moveable glass wall systems will elevate your home with the indoor/outdoor experience and multifunctional spaces for every lifestyle. Independently tested for air, water, structural, forced entry, and sound control with excellent results, these flexible design solutions offer advanced durability and performance. Time to start planning that next renovation!

Discover other creative ways to implement these design trends with NanaWall opening glass walls in your home in our extensive photo inspiration gallery!