Paint the Town Pink: The Brilliant Color Hues of NanaWall Glass Wall Systems
By NanaWall Systems, August 2, 2023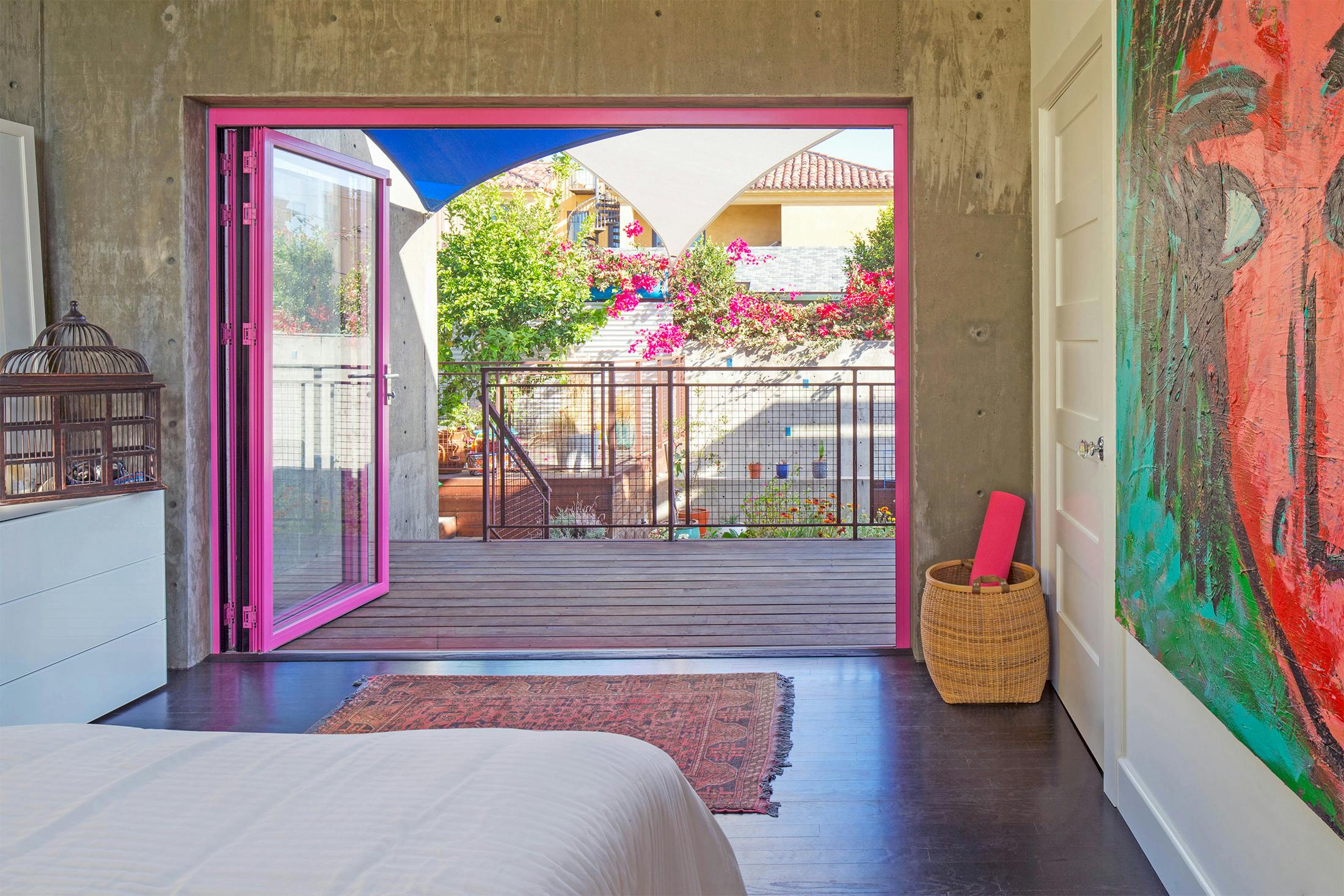 Embrace the vibrant colors within your imagination and create your dream space with customizable NanaWall glass wall systems. We've discovered the magnetic charm of Barbie pink and it's making waves in architectural design circles! If you're seeking color inspiration, or want to harness the power of pink, dive into our kaleidoscope of over 50 Standard Colors and 200 RAL powder coating options! Whatever your aesthetic proclivities, custom color match to bring your vision to life!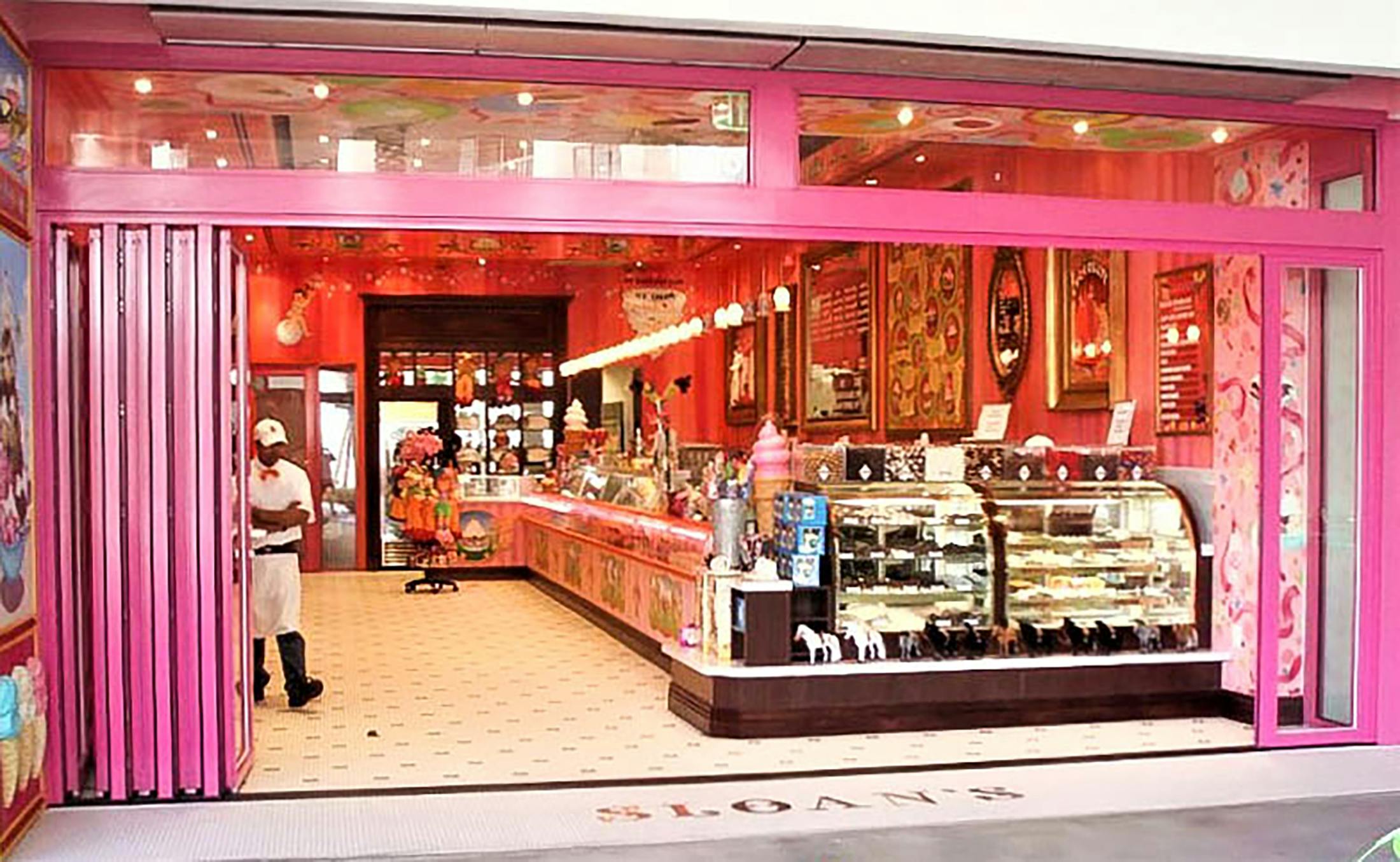 Harnessing the Power of Pink at Sloan's Ice Cream, FL
Our first spotlight features a design inspired by Sloan's Ice Cream, a vibrant and bubble gum pink Barbie paradise that appeals to the young and the young at heart. Commercial applications have never looked so exciting.
Our all-season folding glass wall systems, coated in brilliant pink powder (or the color of your choice), can flawlessly match your brand's aesthetic, perfectly complementing your design style. Harness the potential of drawing customers in with your brand's recognition from afar and increase your foot traffic with a wide-open storefront.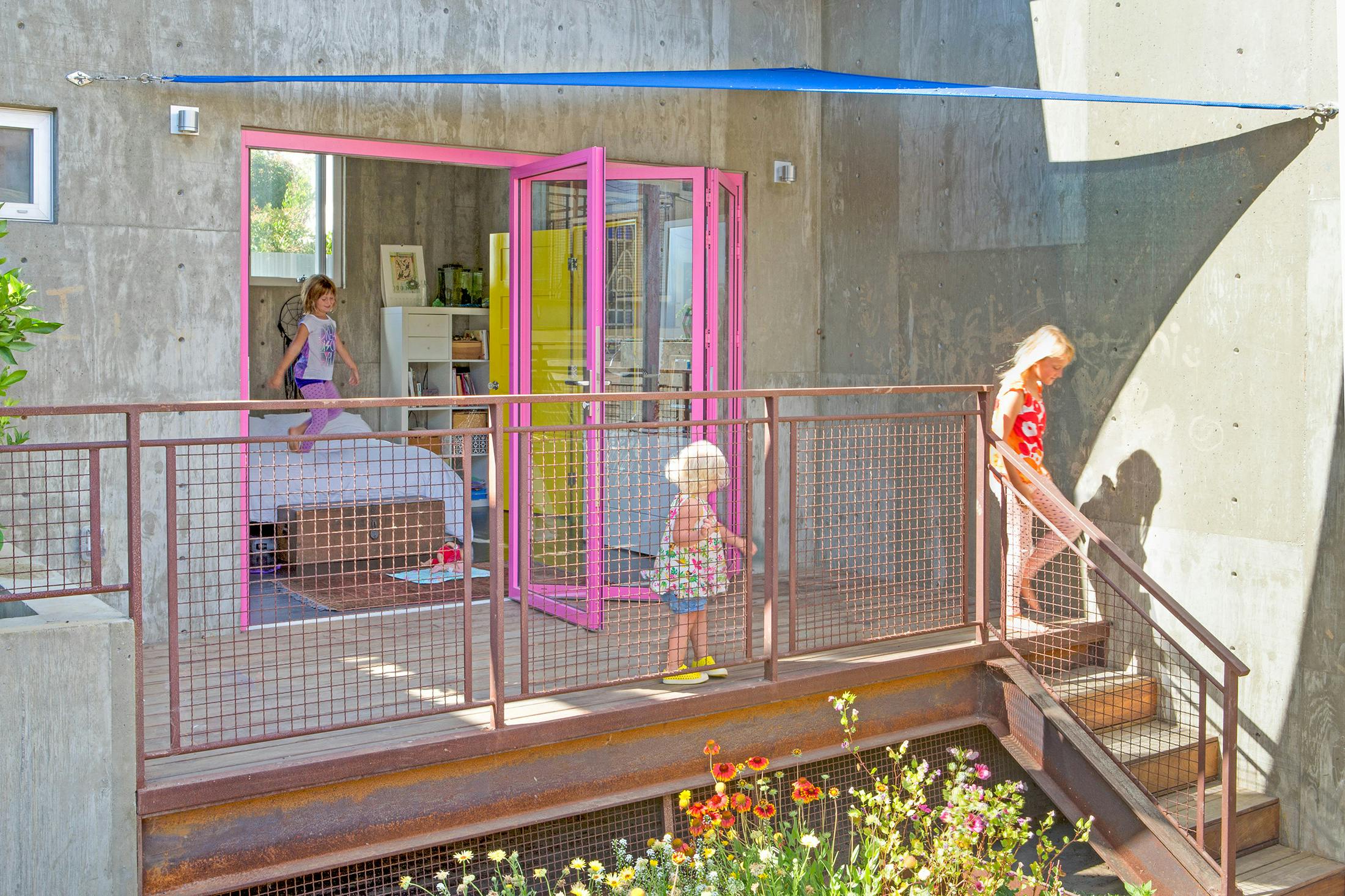 Your Home, Your Canvas—A Sunny San Diego Residence
Take a tour of a radiant San Diego home with multiple NanaWall glass wall systems, vividly designed with vibrant powder coat finishes in pink, yellow, and green. The homeowner's daughter's room sports a bubble gum pink aesthetic, emulating the highly coveted Barbie charm. This example demonstrates that no space is too personal for a dash of custom color. Creativity and expression are on full display at this home that embraces the indoor/outdoor lifestyle to its fullest with folding glass wall systems.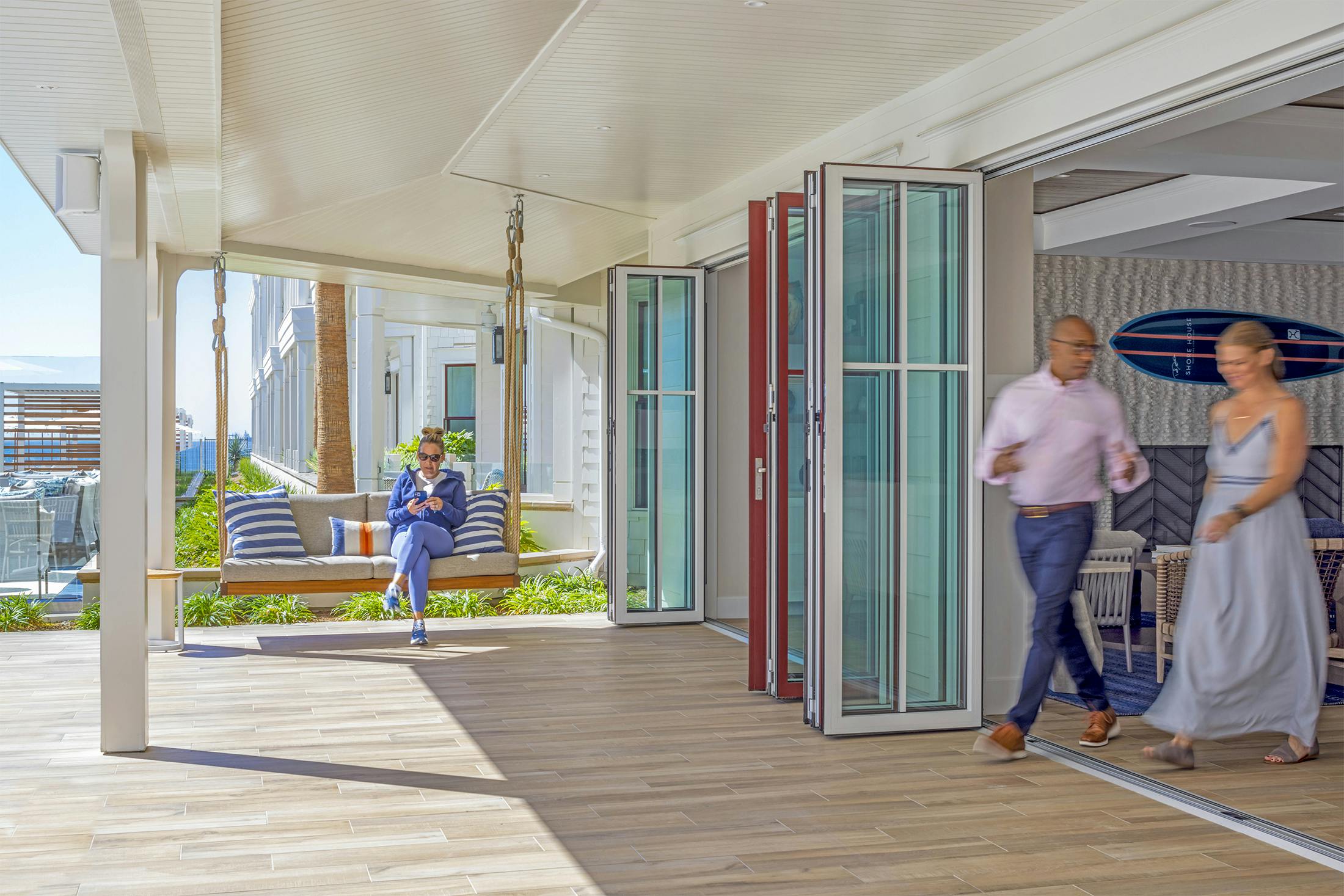 Versatility at Its Best—The Historic Hotel del Coronado
The historic Hotel del Coronado in beautiful Southern California showcases our ultra slim framed Generation 4 folding glass wall systems' adaptability and customization potential. Here, dual colors complement the building's historic charm and brand color to the exterior and a warm, creamy contemporary white to the interior. The bold brick red hues may not be pink, but this choice illustrates how our diverse palette can enhance any space and match any color scheme. Additionally, our glass wall systems (as shown here) can be customized with simulated divided lites in a pattern of your choice.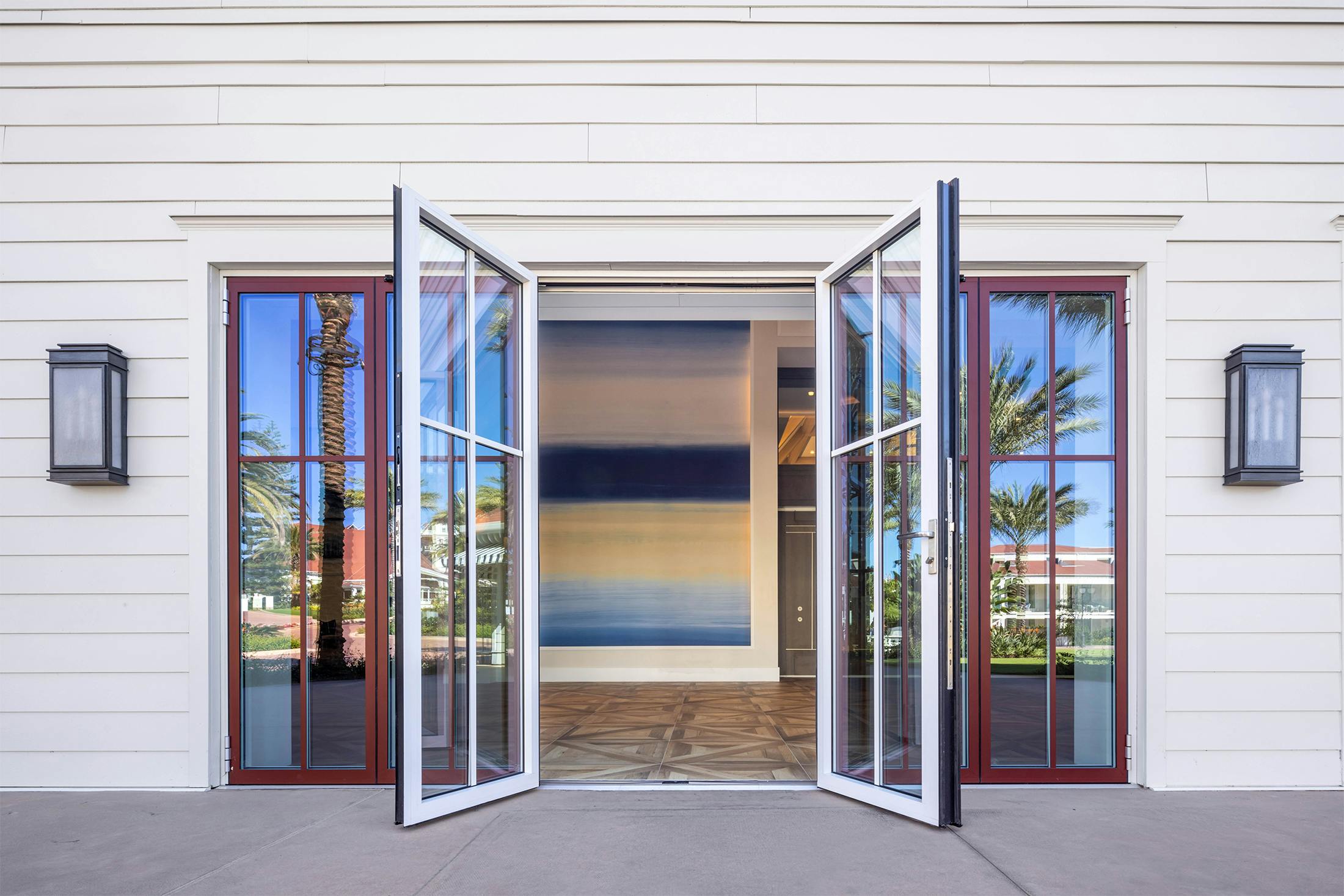 Sustainability Meets Aesthetic Brilliance
Colors not only influence design but also the overall mood and energy of any space. Our powder coating process is not just environmentally friendly and durable, but it also strikes the perfect balance between beauty and robustness. Our folding aluminum glass wall systems go beyond traditional metallic hues with options for matte and gloss finishes, dual colors, and more. Powder coating provides durability, longevity, and eco-friendly color for aluminum framed glass walls. NanaWall folding glass wall systems are manufactured in California to the highest of standards and practices and offer the broadest range of standard color options in the industry.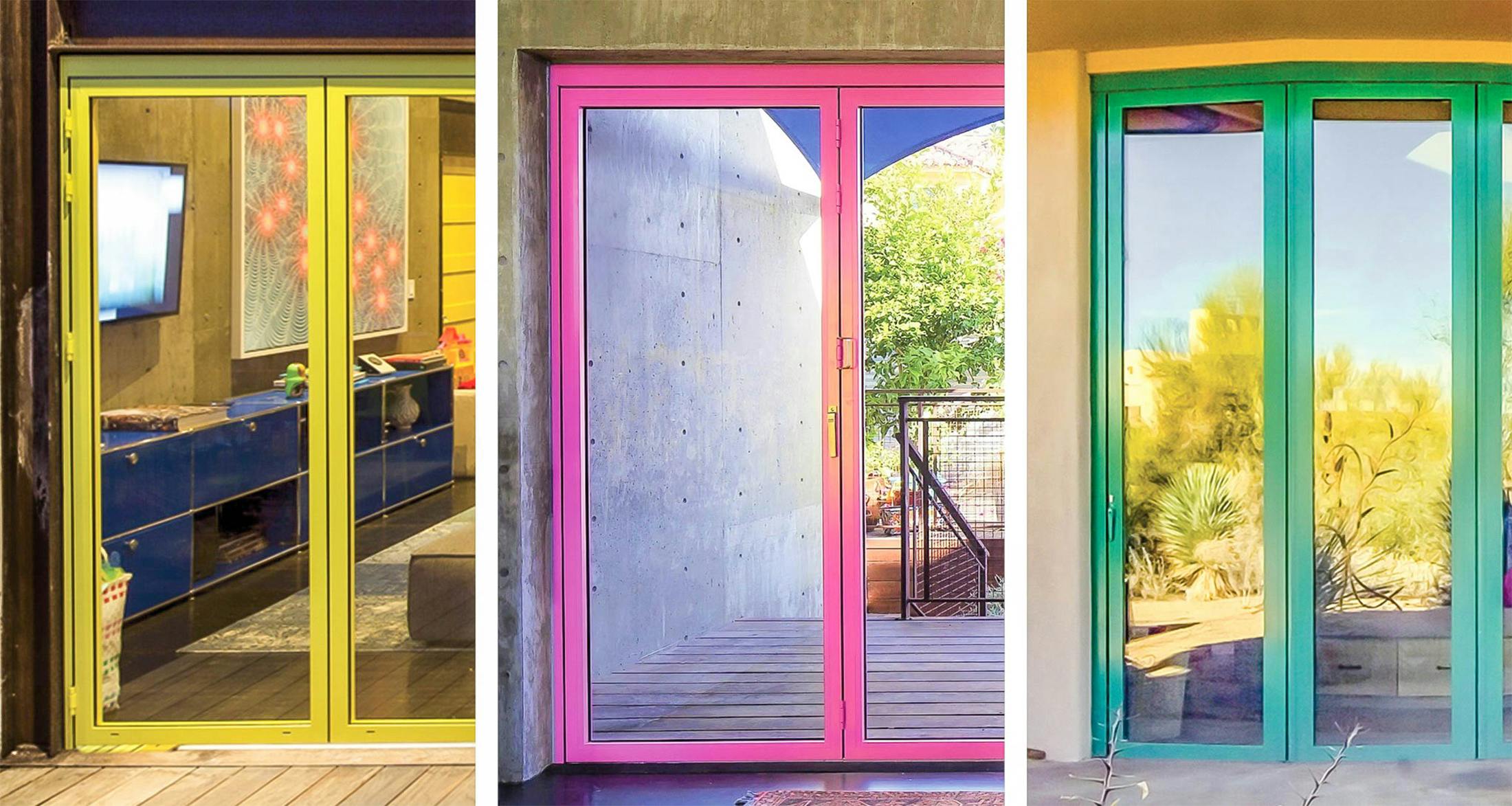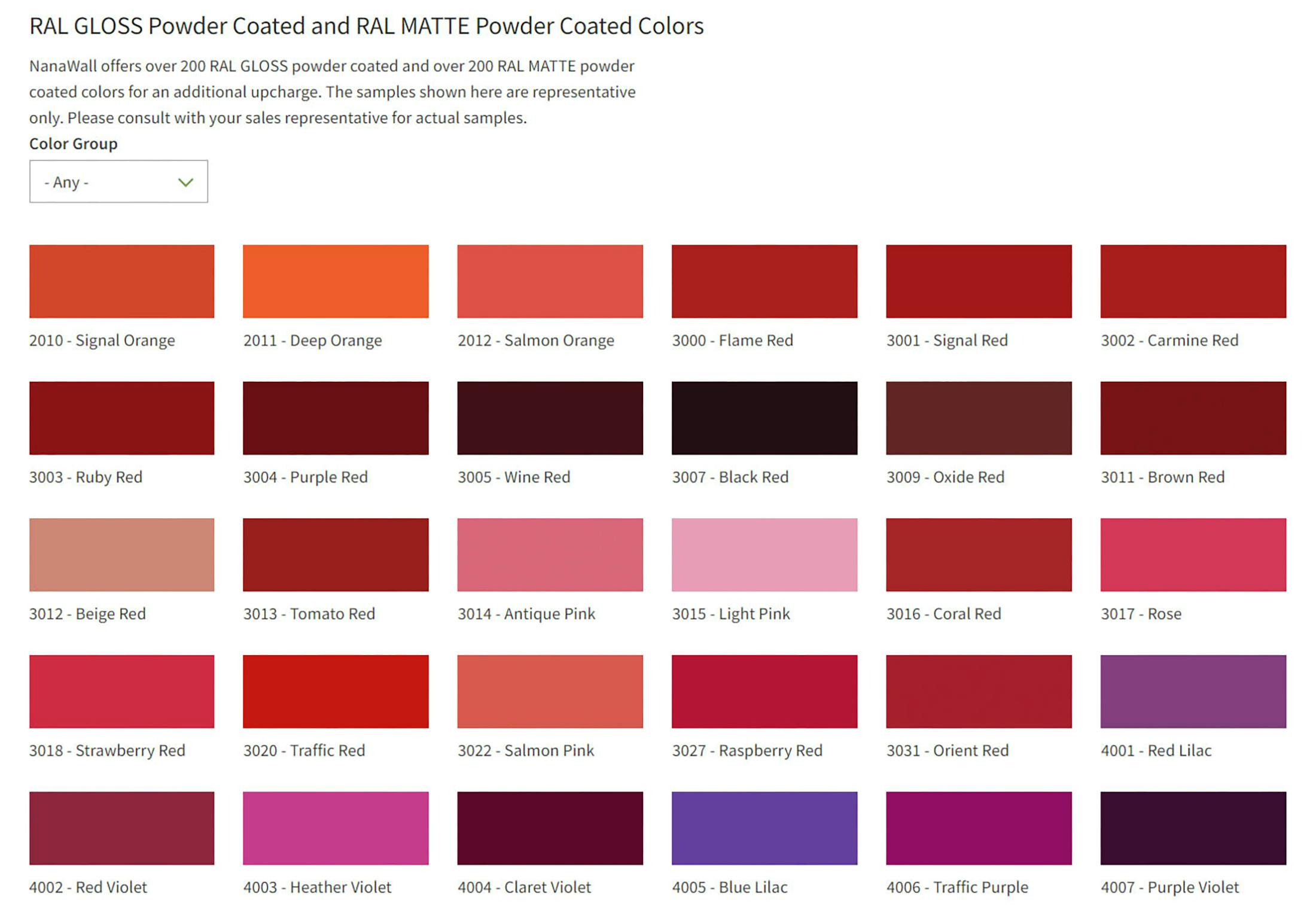 Tailor-Made Elegance: Glass Wall Systems Customized to Any Space
These operable glass wall design solutions are fully customizable and configurable, tailored to your home or business design needs. Choose from a rainbow of over 200 powder coats, privacy options, and frame materials including aluminum and aluminum clad with options for inswing or outswing configurations. Choose from 50 Standard Colors, selected with current architectural trends in mind. From whites and warm neutrals to a wide selection of grays, irons, and bronze tones, we've covered the gamut. When it comes to next level finishes beyond our Standard 50, we also offer up to two hundred different RAL color options and Steel Effect DB colors with pearlescent mica pigment that offers a classic steel look. Custom color match is also available.
Powder coat finishes are used for their proven steadfastness and durability. They are resilient to chemicals and corrosion and have been tested for resistance to salt spray and humidity. Powder coatings do not use solvents during the manufacturing process, and as such emit only ultra-low VOCs, making them the sustainable alternative to liquid coatings. The additional finishes we offer include anodized finishes, as well as a PVDF Kynar finish, which is available to specific systems and projects upon request.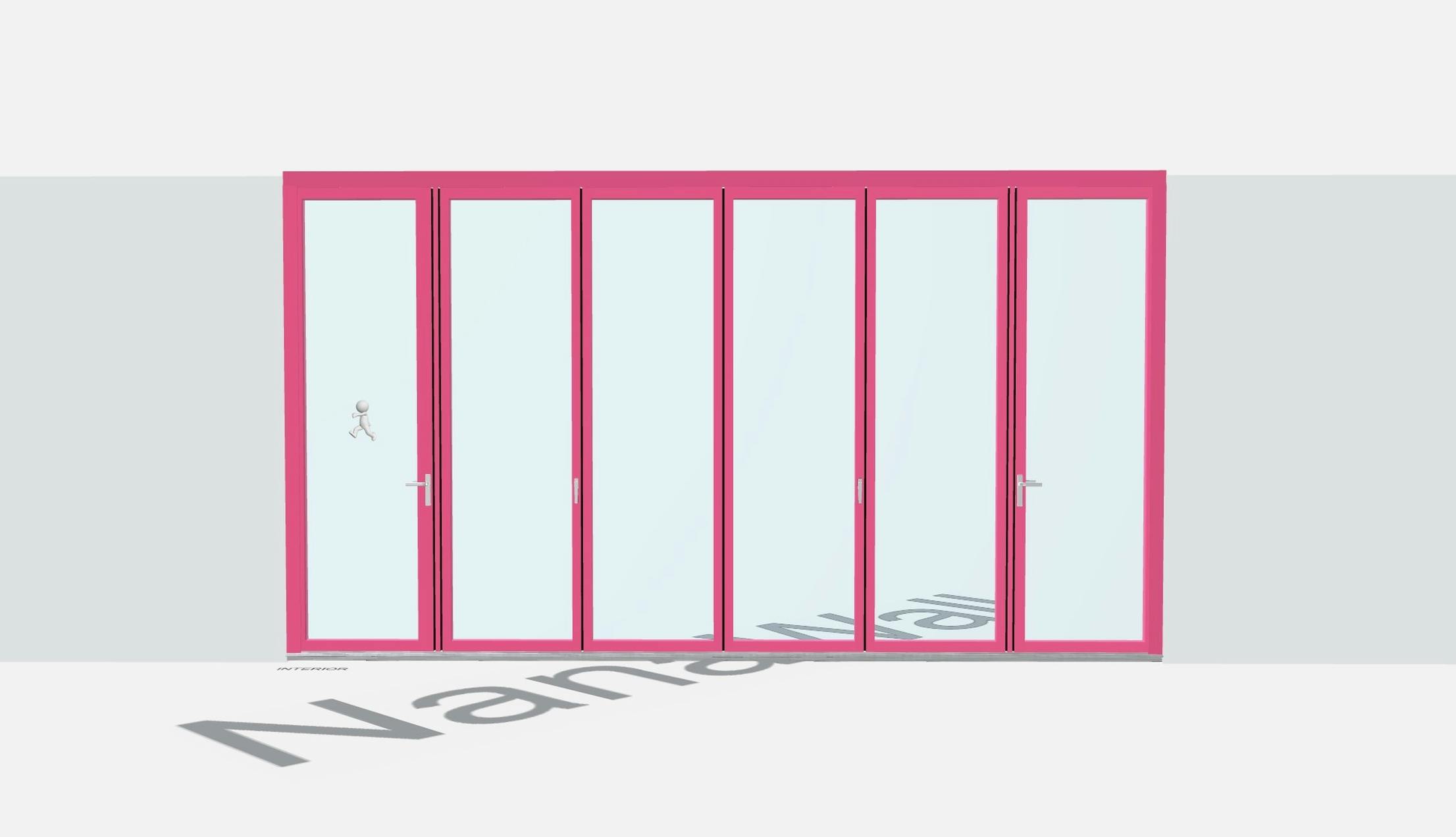 3D Configurator—Fast, Free, Convenient Design Tool by NanaWall
The convenient NanaWall 3D Configurator is a completely free design tool that lets you choose your system right down to the custom colors. Designed with architects, builders, and homeowners in mind, customize glass wall systems to fit your design and climate requirements, and watch your dream come to life! Build your own folding or sliding glass wall system, animate, rotate, play, and share your design vision with our user-friendly NanaWall 3D Configurator. Take your design even one step further and open it up in our provided augmented reality feature to see what any system and color fishes will look like in your space. Choose from the portfolio of 50 Standard and 200 additional RAL color options right from the configurator. And for the architect and builder, receive specs, CAD, Revit, and product drawings right to your email.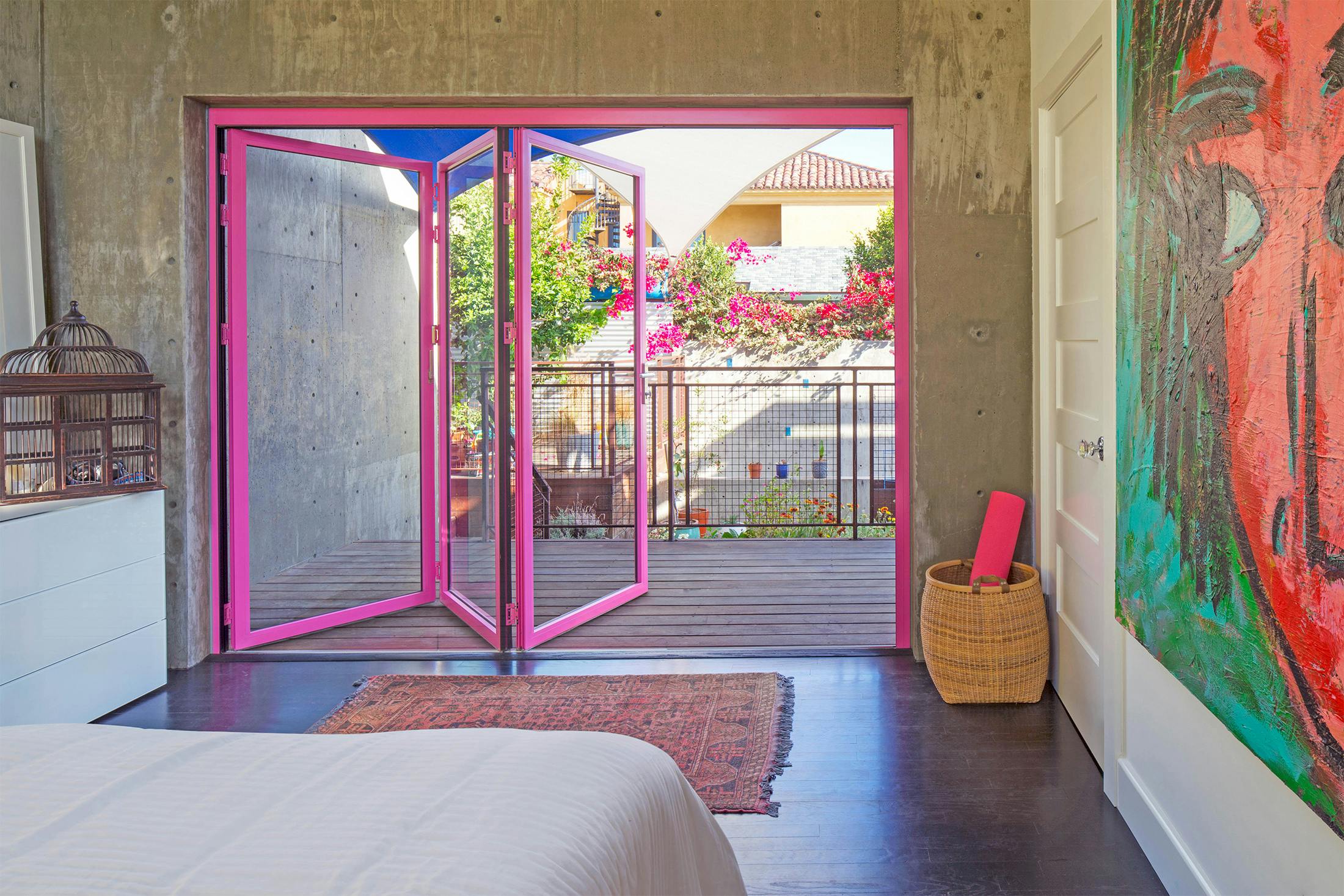 Final Thoughts
Whether you're a homeowner or architect looking to transform a living space or a business aiming to elevate your branding, all-season glass wall systems are ready to bring your vision to life with a pop (or a splash!) of color. It's time to break the mold, harness the color pink, and paint your world with NanaWall glass wall systems. Visit our extensive inspiration gallery for more color design and finishing design ideas!