Patio Door Alternatives Facilitate Healthy Home Interiors
By NanaWall Systems, February 24, 2021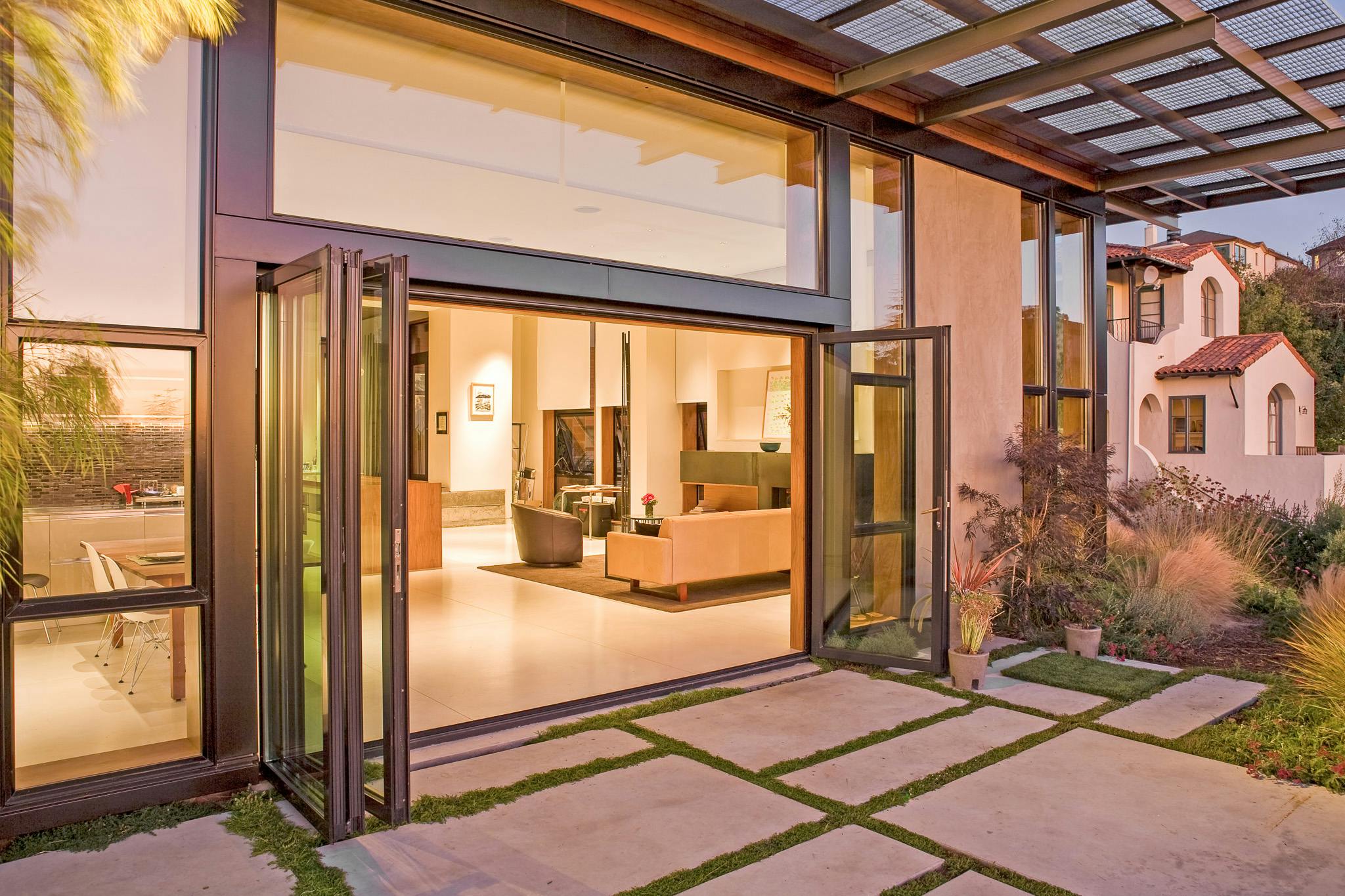 There is no other season that inspires renewal like Spring does. From annual Spring-cleaning rituals to multi-scale home renovations, this time of year offers the perfect opportunity to revamp your dwelling. It is also the perfect time to consider efficient patio door alternatives to replace those broken-down French doors or jammed, old-school sliders. Seeking functional design solutions to create bright and well-ventilated interiors has never been more top of mind. With warmer weather just around the corner, the prospect of comfortably opening our homes to fresh air and abundant daylight could not come soon enough. Let us explore how an effective patio door replacement can significantly improve your lifestyle, wellbeing, and even save you money in the long run.
Why Consider Patio Door Alternatives?
A common downside to conventional patio transitions is the constant need for repairs. Over time, hinges on French doors tend to give up due to weight load deflection and sliders jam due to poor track design. Neither of these options is thermally efficient either, with French doors being notoriously drafty and inefficient, transferring cold and heat into our homes. This dreadfully translates into considerable out-of-pocket costs for you, slowly adding up from the constant need for restorations and higher energy bills. When it comes to space maximization, both these options are out of the question.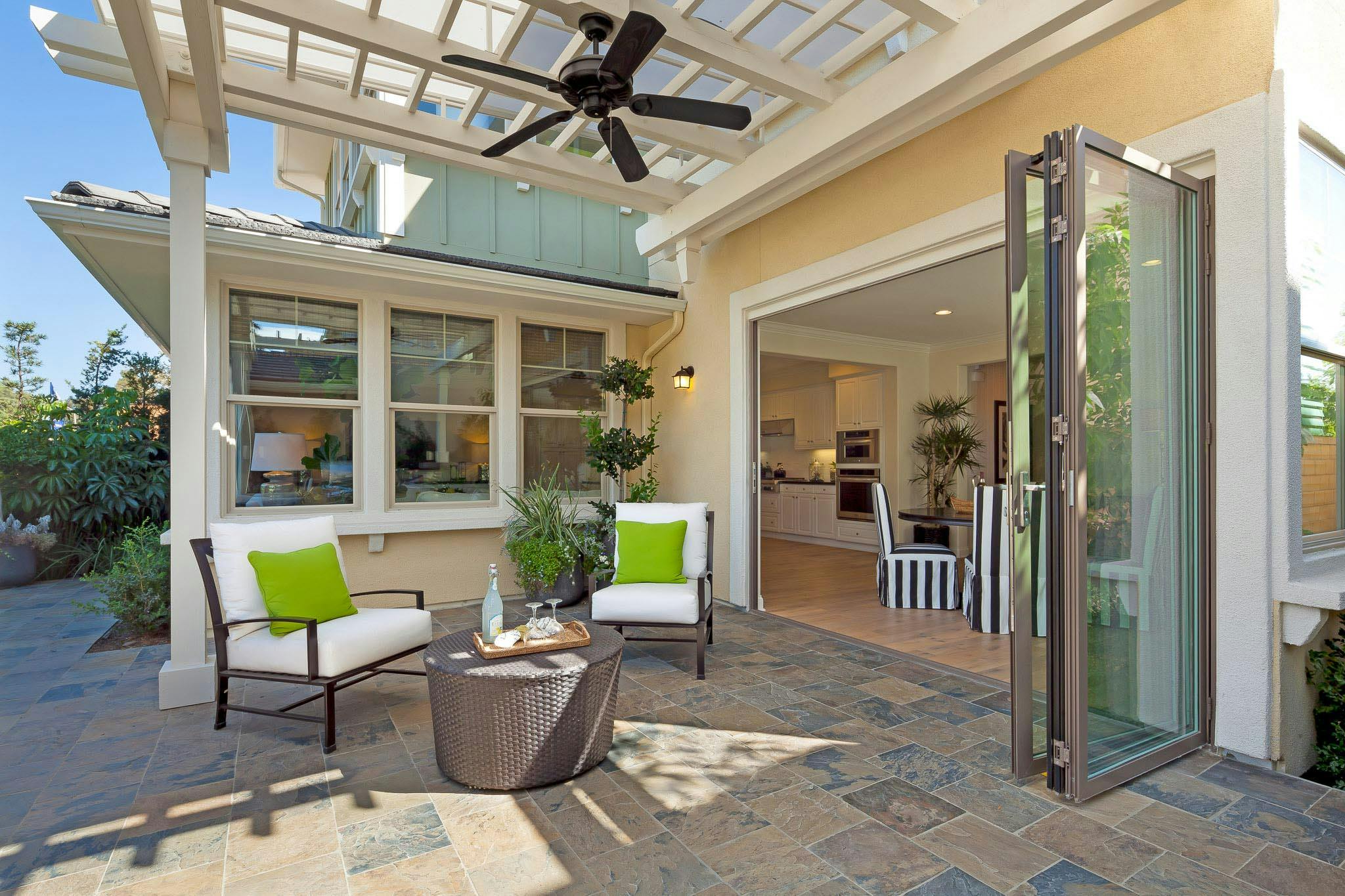 Space Maximization with a Flexible Alternative
With sliders, the available space is constrained with only one operable panel, leaving fifty percent of the opening completely blocked by the unmoving panel. Being no different than a solid wall barrier, this restrictive element minimizes natural air ventilation and the overall square footage of your home. Perhaps equally as restrictive, French doors often require furniture rearrangement to accommodate opening those bulky doors. The good news? Folding patio doors are great alternatives that excel in both performance, space maximization, and will even increase the overall value of your home. The panels easily glide on inconspicuous tracks and fold into discreet stacks parallel to the adjacent wall, allowing full usage of the opening and creating seamless transitions to the outdoors.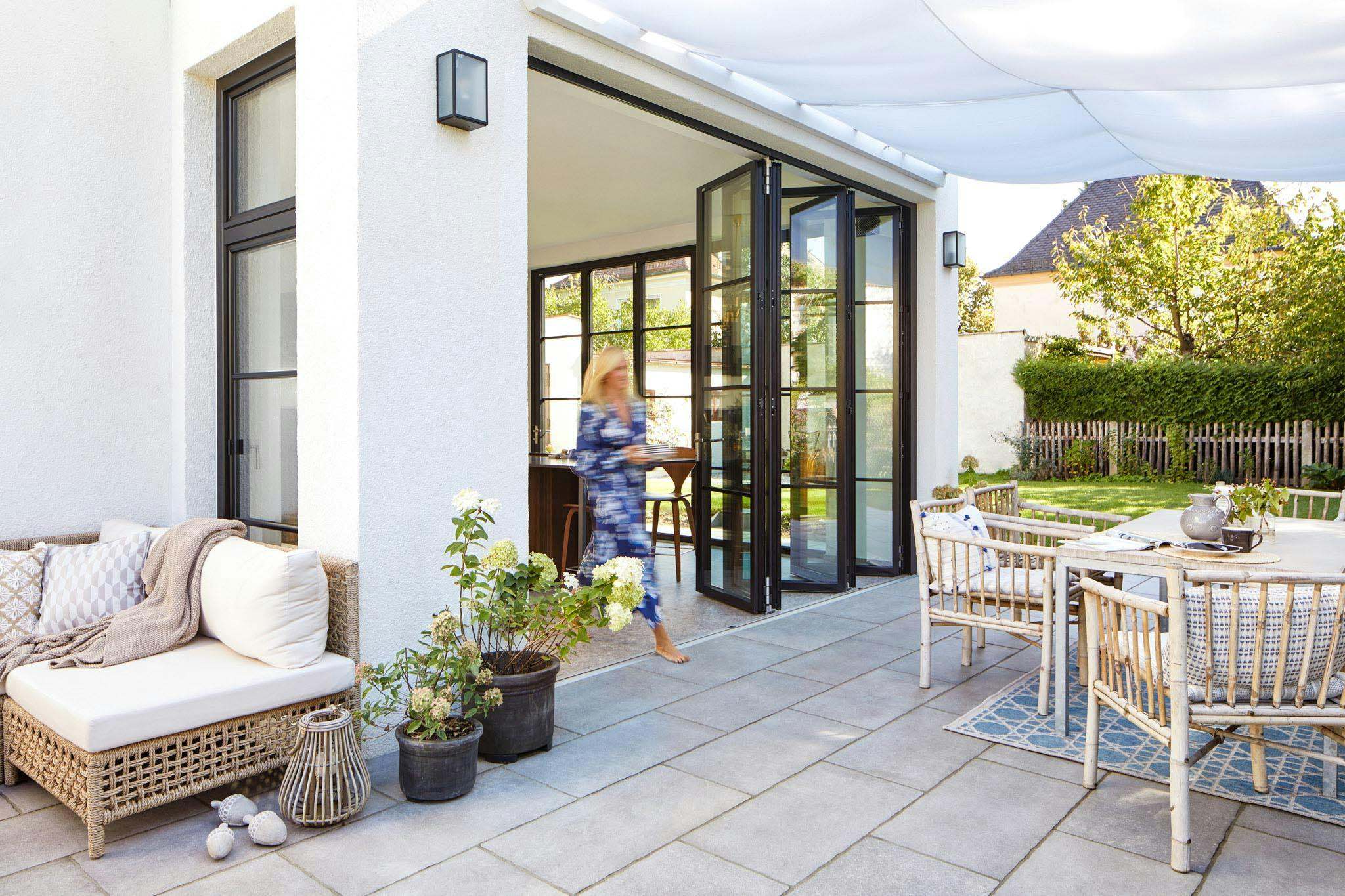 Three Things to Consider When Replacing with Patio Door Alternatives
Materials: The debate of wood vs aluminum frames ultimately comes down to individual aesthetics. Although wood is a naturally occurring thermal material, aluminum framed folding patio doors have been engineered with thermal breaks and specialized seals that reinforce their insulative performance as well as longevity. The low maintenance of aluminum also ensures durability and eliminates the constant need for repairs and replacements. Can't choose between one or the other? Clad folding glass doors pairs the elegance of a solid wood interior with the low maintenance and durable performance of an aluminum exterior.
Home Style: Folding patio doors as alternatives to the customary option, offer a clean aesthetic for all design styles. These transitional systems pair well with contemporary and traditional aesthetics and can be further customized with various hardware choices and even colored powder coatings. Simulated divided lites perfectly complement a conventional home and can also be customized to match existing fenestration.
Space: Space maximization is a key benefit of large openings as they effortlessly blend the outdoors with residential interiors. With retractable patio doors, you do not have to worry about being restricted to only half of the opening or having to make room for the doors to swing open. With a standard 12-foot, 4-panel system, 85% of the opening is usable when panels are stacked to the side. The opening glass door alternative neatly stacks out of the way and perpendicular to the wall. The size of your opening will determine the height, width, number of panels of your retractable patio doors. For ultimate space maximization, NanaWall Systems has developed FoldFlat technology to allow panels to stack out and parallel to the opening.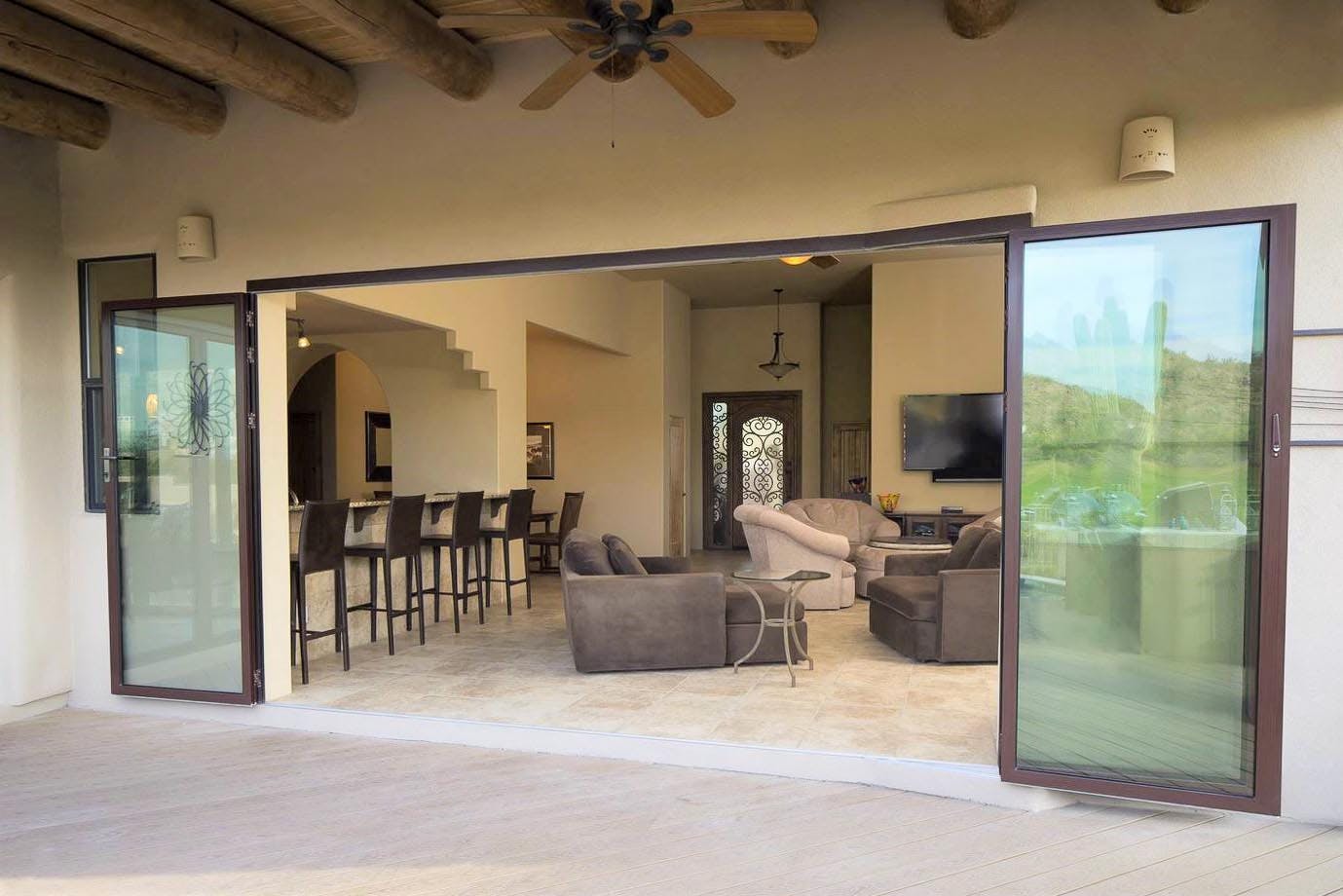 An Alternative to Traditional Patio Doors
NanaWall folding patio doors come in all shapes and sizes and are customizable to each individual's needs. Each glass panel connects to the others and folds as they open—all within a single track. Folding patio doors maximize space by enabling wide, unobstructed openings that are not constrained by the fixed panels of a traditional slider. Contrasting to the bulky framing of French doors, this bi-folding alternative features thinner frames and more glass that maximizes daylight and views to the outdoors. Better yet, innovative engineering has reinforced these systems to be thermally efficient even in the harshest of climates.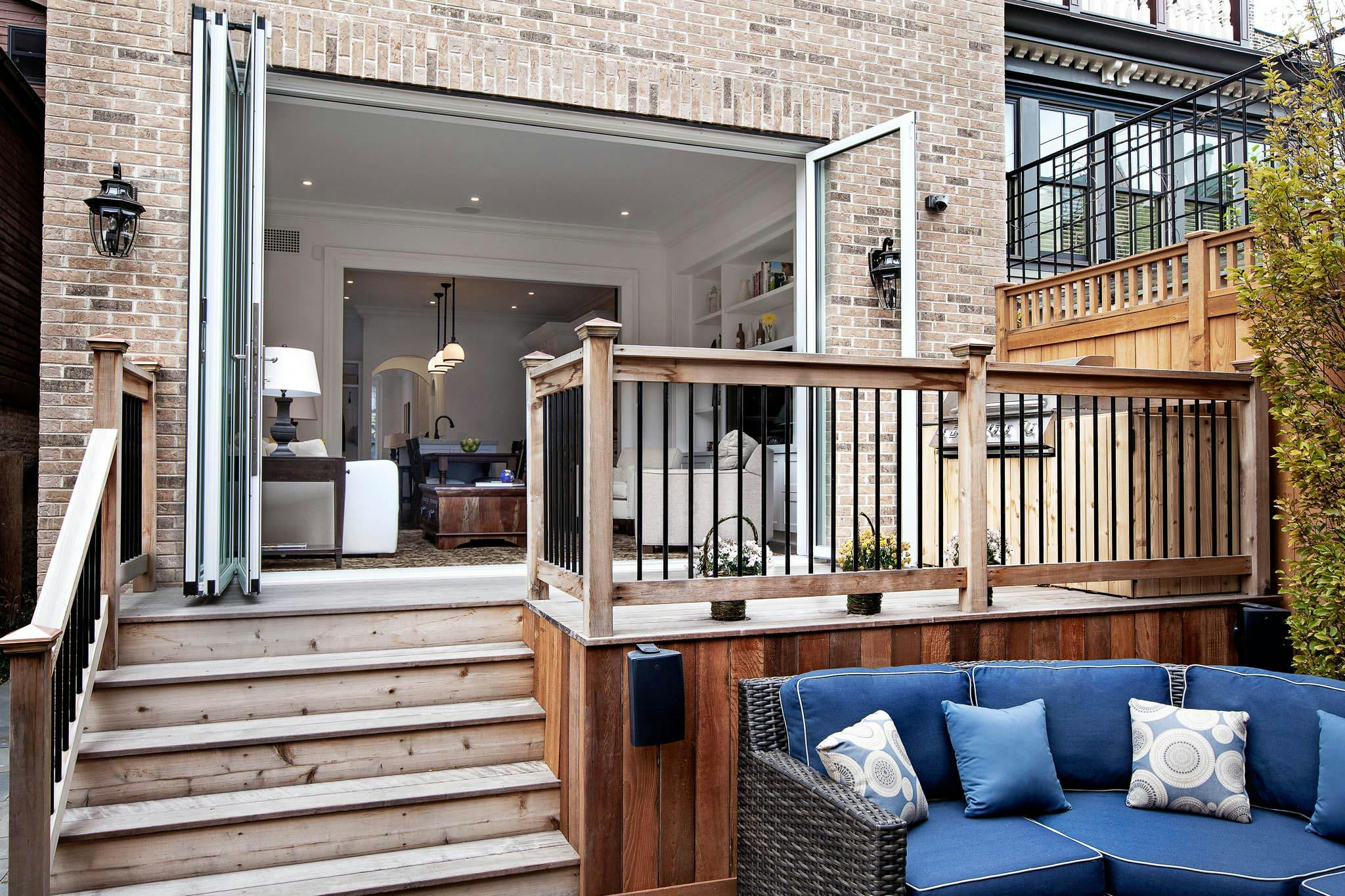 Final Thoughts
Replacing your old patio door will be an investment with beneficial results. Say goodbye to old drafty French doors that transfer heat and cold into your home, as well as the higher energy bills associated with poor thermal performance. As our homes embrace the health and wellness benefits of the outdoors, flexible design solutions that facilitate fresh air ventilation and daylight are essential. Choosing effective patio door alternatives to the customary standard will instantly elevate your home's indoor/outdoor experience and the overall wellbeing of its inhabitants. Well-crafted folding patio doors design with expert engineering will ensure consistent ease of operation and longevity.
Learn more about patio door alternatives in Why Folding Glass Walls Are Replacing Traditional Patio Doors.