Selection Guide to the Perfect Retractable Glass Walls
By NanaWall Systems, July 21, 2021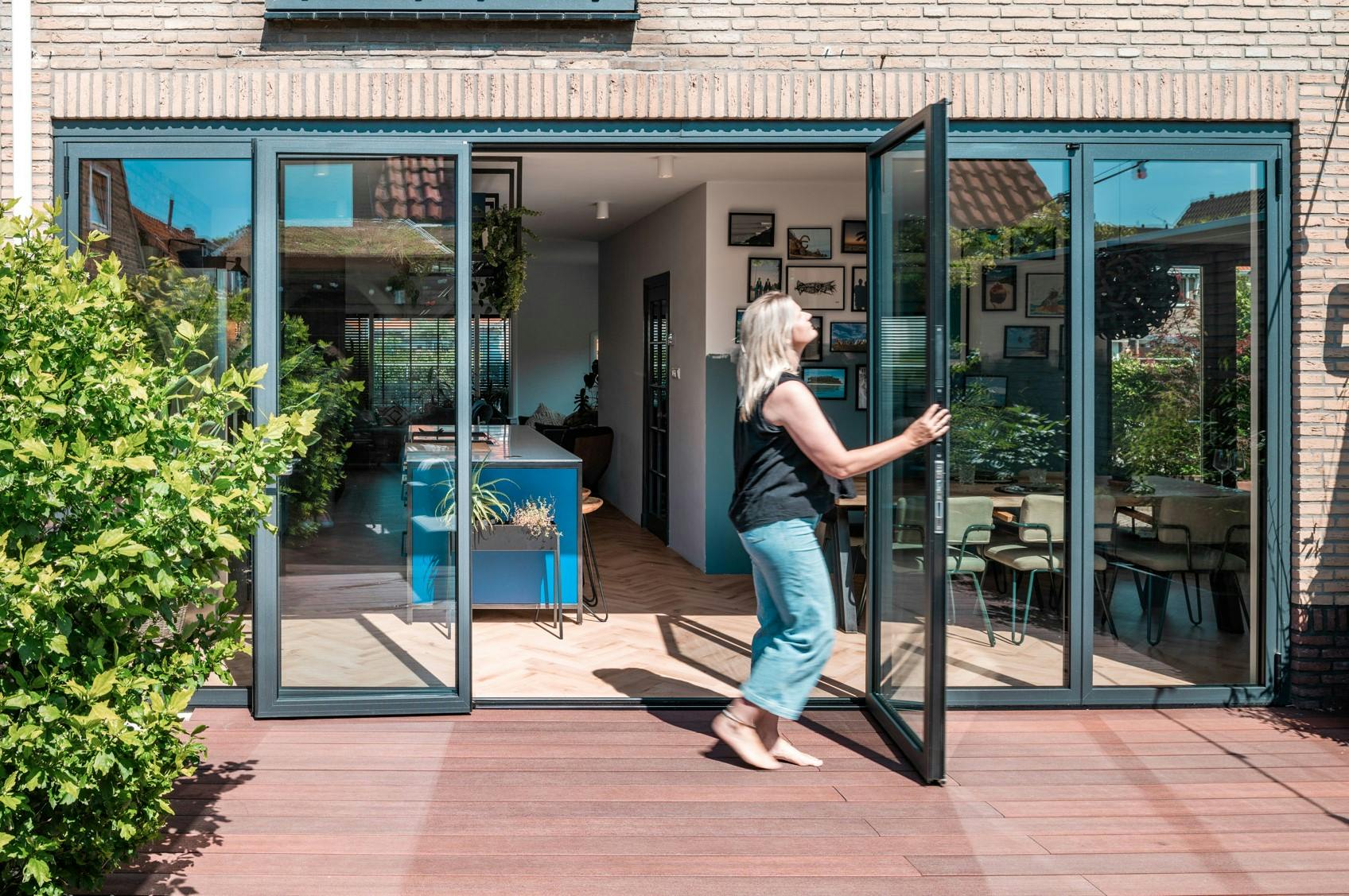 Whether you are planning a grand-scale remodel, building a new home, or simply replacing those jammed sliders, retractable glass walls are a long-lasting investment that will improve both your home and living standards for years to come. Luckily for you, moveable glass door systems are not one size fits all and can be customized to every lifestyle need and home aesthetic. Here are a few things you might need to consider when selecting the ideal system for your next home improvement project.
Selection Guide of Options for Residential Glass Walls
1. Folding vs Sliding Retractable Glass Walls
Folding glass walls are made from a sequence of large glass panels that connect to each other with specialty hinges and fold to open while gliding on a single floor track. Sliding glass walls, on the other hand, feature individual sliding panels and are divided into two subcategories: single track sliding and minimal framed sliding glass walls. Within each folding and sliding category, there are multiple systems specifically engineered to meet everyday needs—from energy efficiency and sound attenuation to accommodating various sizes and design challenges. NanaWall moveable glass door systems are German engineered and designed to offer smooth, single handed operation every single time. Each system can be personalized with an array of options like floor tracks, panel stacking, configurations, frame material, and even frame colors.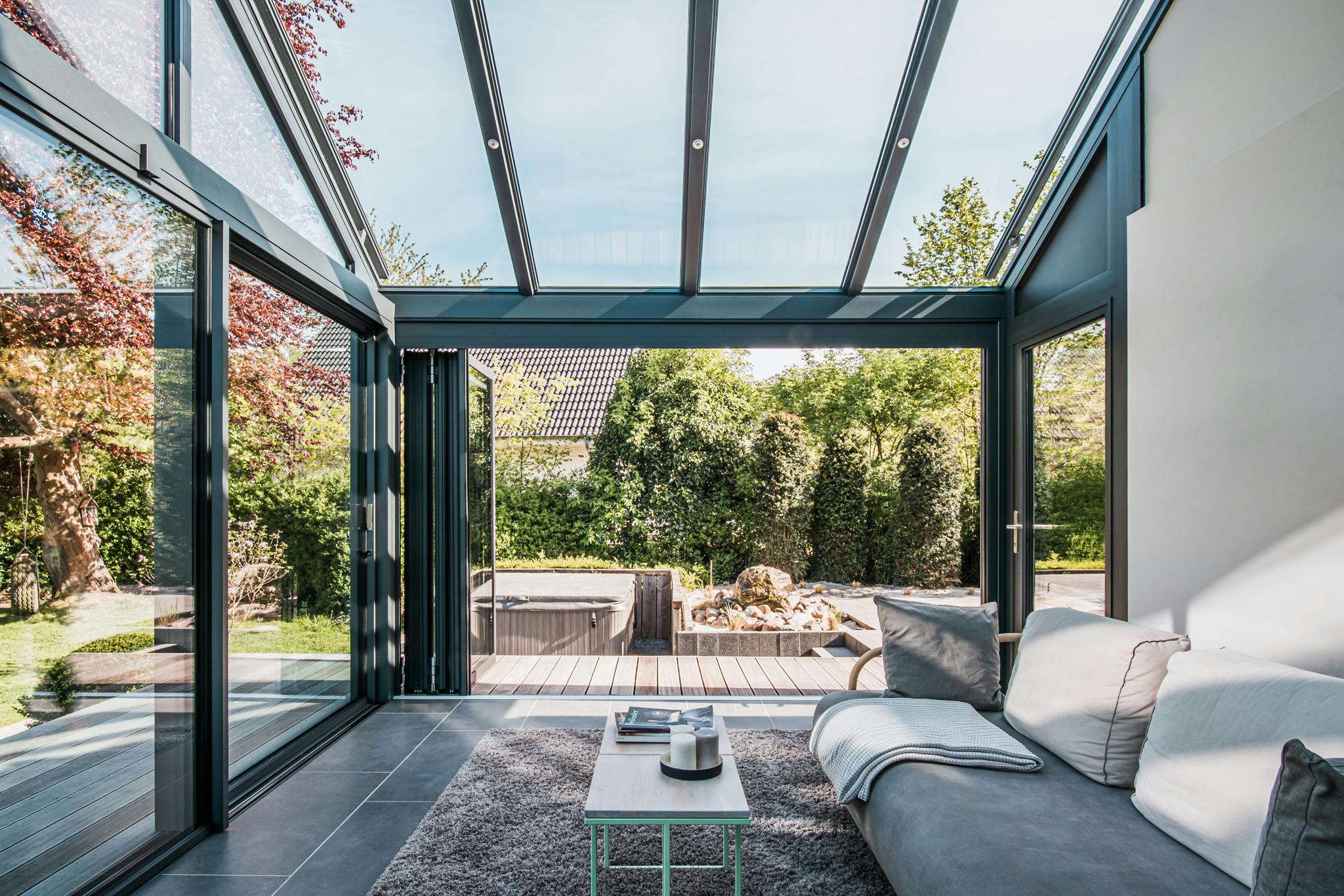 2. Wood Frames, Aluminum Frames, or Both
Wood vs Aluminum
The wood vs. aluminum debate has long been debunked by innovations that have made both materials equally durable and effective. The warmth and elegance of wood is typically preferred as a design aesthetic for both transitional and traditional homes while aluminum frames offer a more contemporary vibe and low maintenance. Wood framed moveable glass door systems are designed with special seals around the entire frame and between panels, offering excellent thermal values and all-weather performance. Similarly, aluminum framed systems feature advanced energy-efficient engineering allowing them to excel in extreme climates and, just like our wood systems, are NFRC certified.
Aluminum Clad Systems
Still debating? Why not both? Aluminum clad systems feature an elegant interior wood frame with an exterior aluminum frame to protect against harsh weather. Unlike other clad systems on the market, NanaWall aluminum clad is built on a premium solid wood frame with clip-on cladding that allows the two materials to expand and contract without constraint during temperature fluctuations.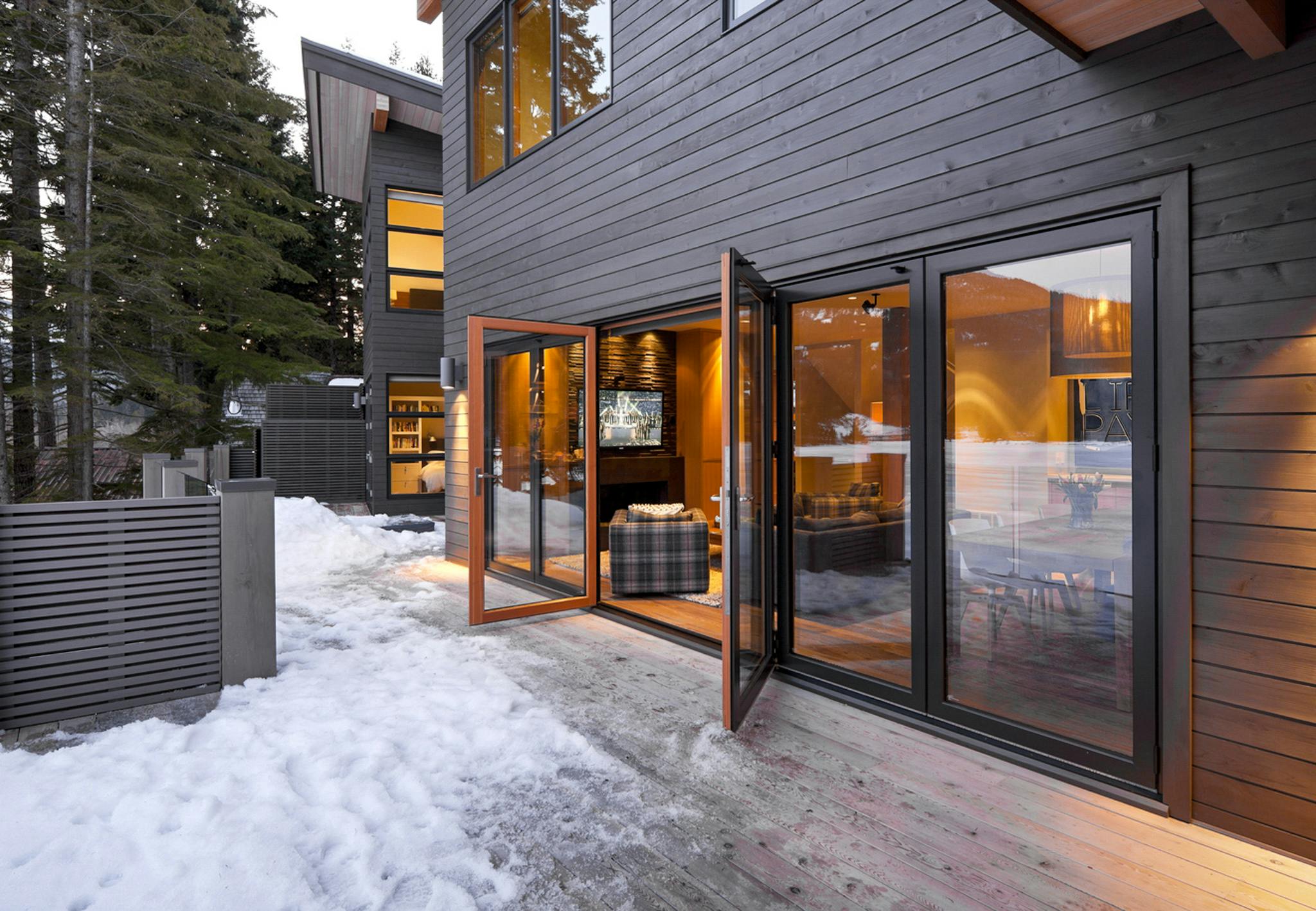 3. Floor Supported vs Top-Hung
Floor supported retractable glass walls are ideal for remodeling and when the load-bearing capability of the header is of concern. These systems offer easier height adjustability in the occurrence of building movement and can also reduce structural requirements like pre-cambering. This, however, should not discourage you from selecting a top-hung system as they feature the same weather protection, durability, and ease of operation as their floor supported counterparts. The decision ultimately comes down to system selection, construction requirements, and projects where the load-bearing capability of the header is limiting.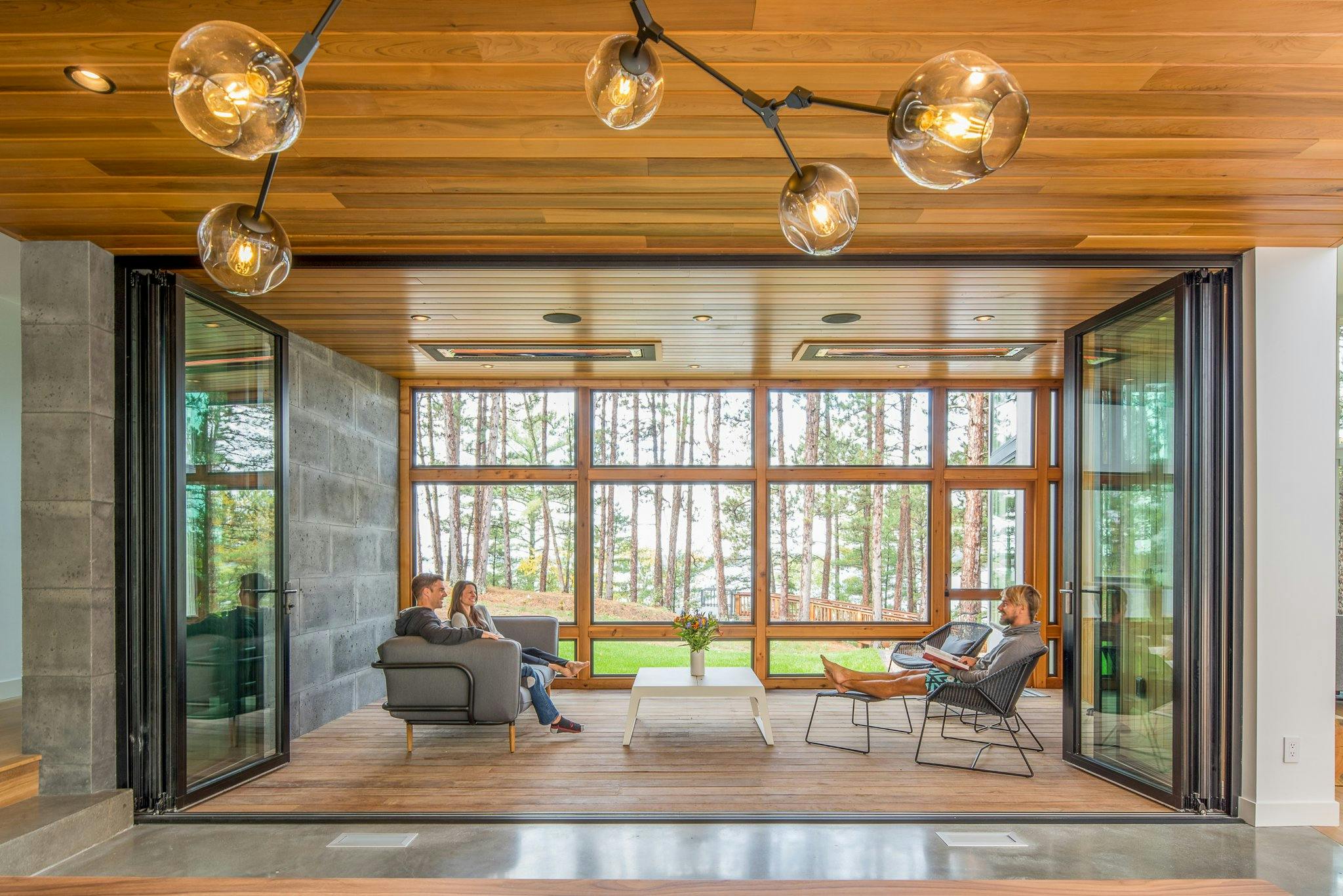 4. Swing Doors or No Swing Doors
Swing doors are a convenient feature that simplifies year-round access to the outdoors when keeping moveable glass door systems closed. For NanaWall system single track sliding, swing doors can be specified in one or more locations within a single system. These doors easily convert and glide with the rest of the panels into neat stacks or parking closets. In folding glass walls, swing doors are specified at the jamb or attached to an odd number of panels. Swing doors have been independently tested for half a million opening and closing cycles with excellent results and can accommodate panic hardware. In commercial applications, swing doors facilitate traffic control and social distancing when necessary and can be specified with kickplates as well as a selection of push/pull handles.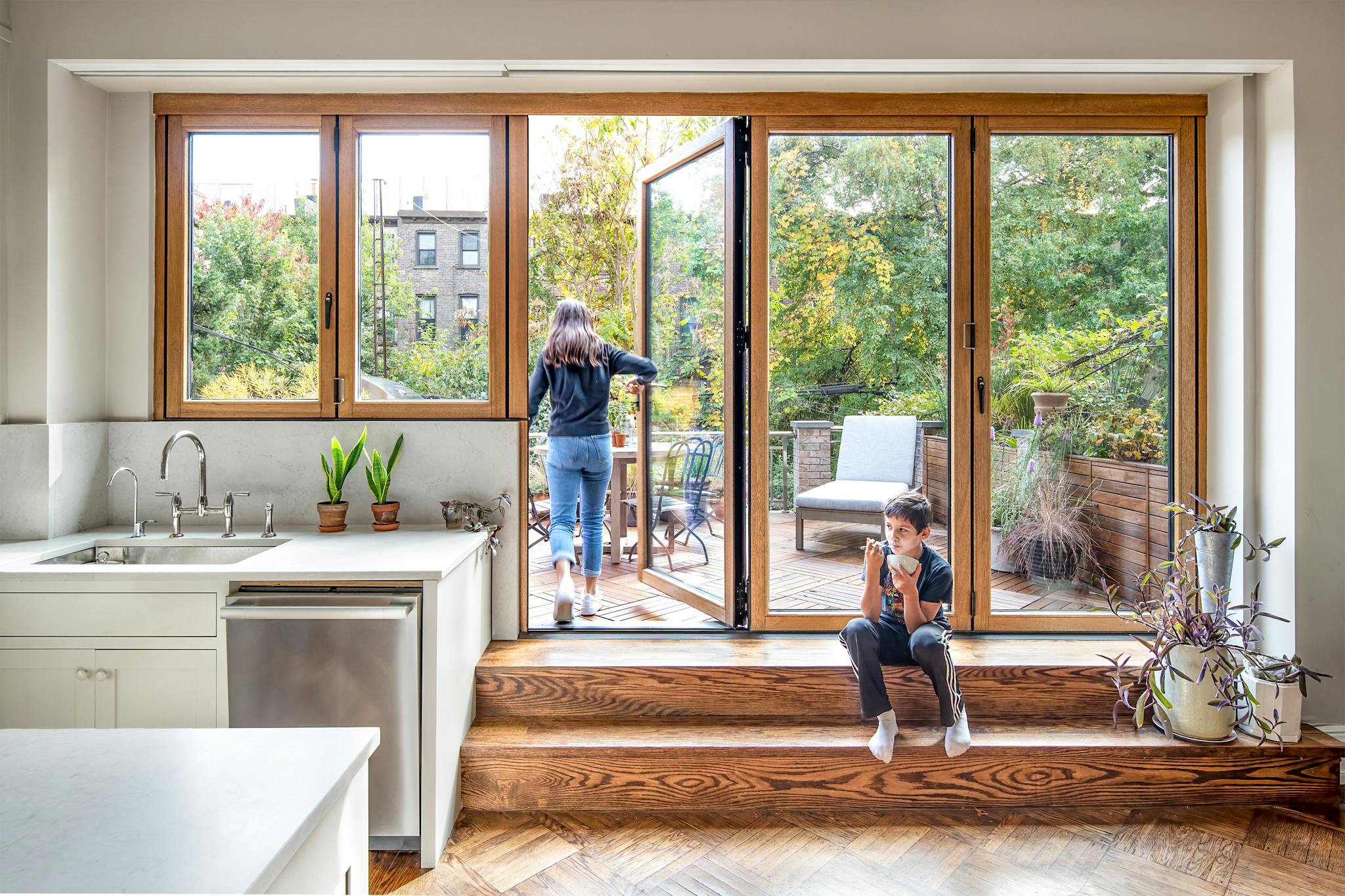 5. Inswing vs Outswing
Where do you want your folding retractable glass walls to stack? Inside or outside? Consider your space planning and availability. With NanaWall systems, you have the choice of inswing or outswing systems with the exception of minimal framed cero® and single track sliding systems. NanaWall systems neatly glide into discreet stacks that take up little to no space, however, for some applications where space may be limiting, outswing configurations are ideal to maximize square footage. It is important to also consider your area's building codes that may limit the use of outswing doors such as hurricane zones, high-rise applications, or snow-prone areas.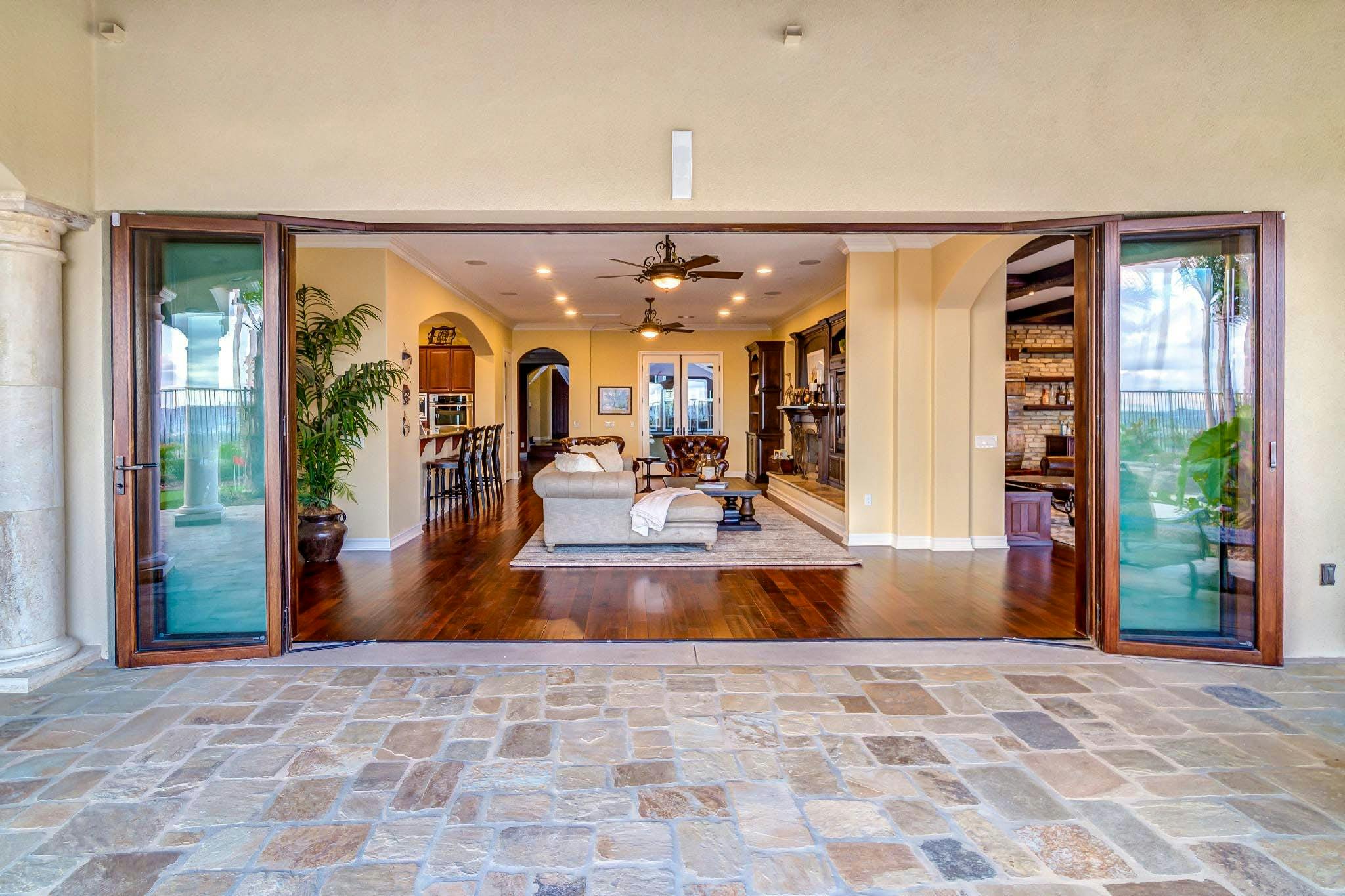 6. Panel Stacking Options
NanaWall systems can accommodate a variety of panel stacking options, allowing panels to stack on the left, right, or both sides of an opening. Parking bays can be specified on either side as well as hidden closets where panels can be stored out of sight. Single track sliding glass walls feature customized stacking options while minimal framed sliding glass walls can be customized with pocket stacking to fully optimize an opening. Folding glass walls like the NW Aluminum 840 and NW Aluminum 640 feature FourFold or SixFold panel sets that can stack either to the right, left, or center while allowing for wider systems. With FoldFlat® technology, panels fold and pivot all the way back and parallel to the opening, allowing for full use of the space and maximizing views.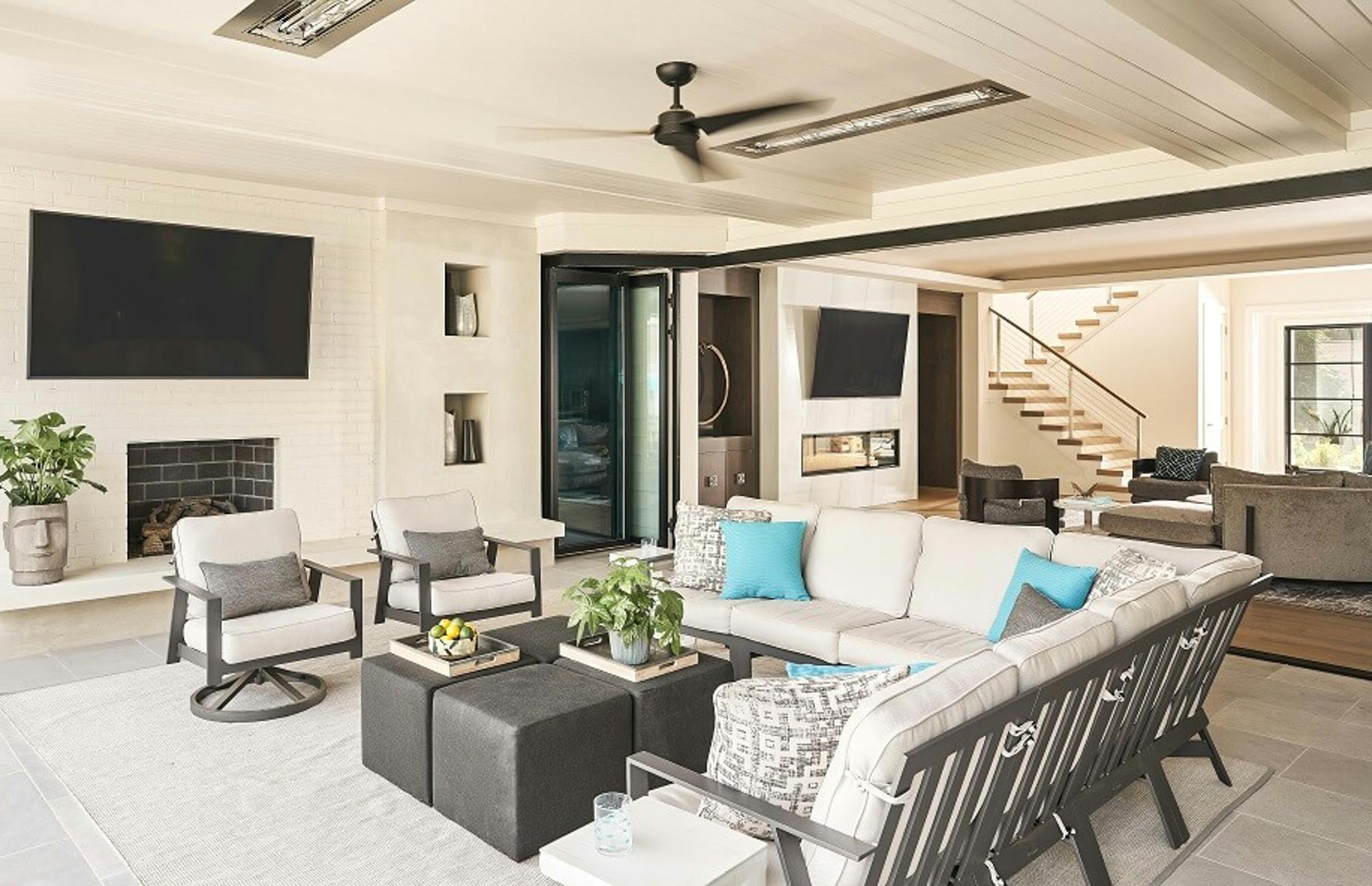 7. Single, Double, or Triple Glazing
Extreme weather climates call for energy-efficient solutions that will ensure protection from the elements as well as comfortable interiors. NanaWall retractable glass walls come with customizable glazing options depending on the needs of the customer. In the world of moveable glass doors systems, glazing refers to the layers of glass that make up a panel. For colder or warmer climates, double or triple glazing will ensure interiors are kept at an ideal temperature as they offer better insulation and can significantly lower energy bills. Double and triple-paned glass can be insulated with air or even argon gas to increase the thermal properties of the system.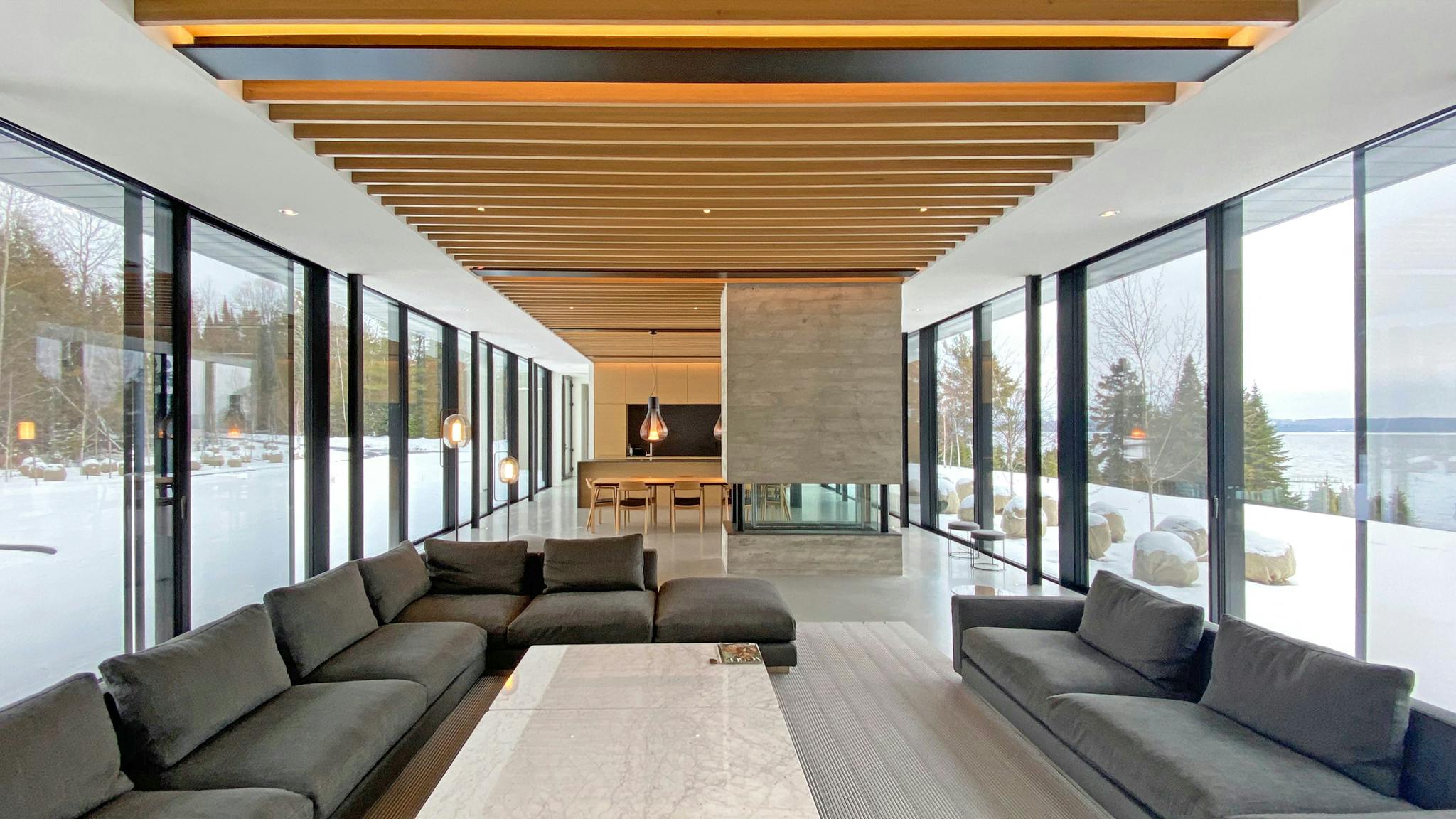 Final Thoughts
Whether you are building a new home or undergoing a renovation, retractable glass walls are a worthy investment that ensures durability and long-lasting performance. But most importantly, they enhance lifestyles with the indoor/outdoor experience and expand the usable space both inside and outside your home. Engineered with the needs of customers in mind, these systems can be customized with various features and specifications to meet your everyday needs. Visiting your local showroom and speaking with a NanaWall representative to help you determine the best choices for your project is highly recommended. Choosing the ideal system is important to ensure continuous satisfaction and performance for years to come.
Understand your options and explore our vast family of folding and sliding glass walls at NanaWall.com/products!