Stunning Home Improvements with Limited Space: Window Door Combination
By NanaWall Systems, September 15, 2022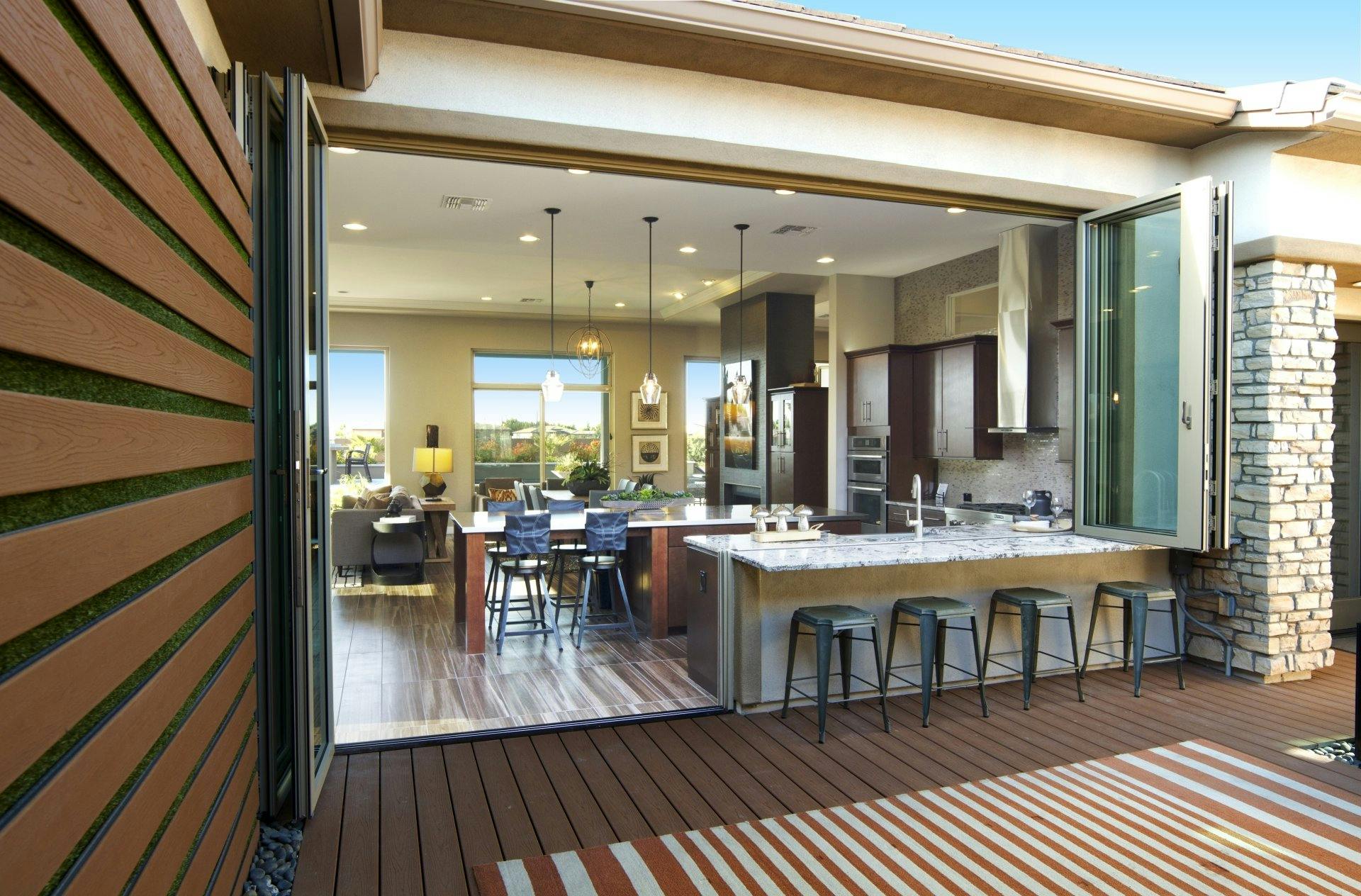 Renovations are an inevitable part of homeownership, whether it is desired due to changing lifestyle, or to complete a much-needed fix. The greatest challenge to home renovations—the lack of space. As a product that has the capabilities to enhance even the smallest kitchen, the window door combination offers the ideal design solution for home improvements that would solve immediate concerns. Increasing energy efficiency, adding counter space, and expanding functionality with the benefit of ease of operation is as simple as taking down that solid wall and replacing it with a transparent retractable option that increases indoor/outdoor connections.
Home Improvement Possibilities with Window Door Combination Systems
Capitalize on Spacing Constraints
A large concern that many homeowners have when looking to remodel their homes is the lack of viable space to expand. How will they reduce clutter? How will they create a lively space? Another common issue that homeowners encounter: forfeiting their stylistic choices to allow for a functional open space. Small kitchen renovations using the NanaWall window door combination system expand and enhance the usable square footage that you already have. All without forgoing cabinet/sink space and natural light using this unique system. There have been many success stories of the window door combination that not only allowed homeowners to have the architectural features that they did not want to give up for the sake of space.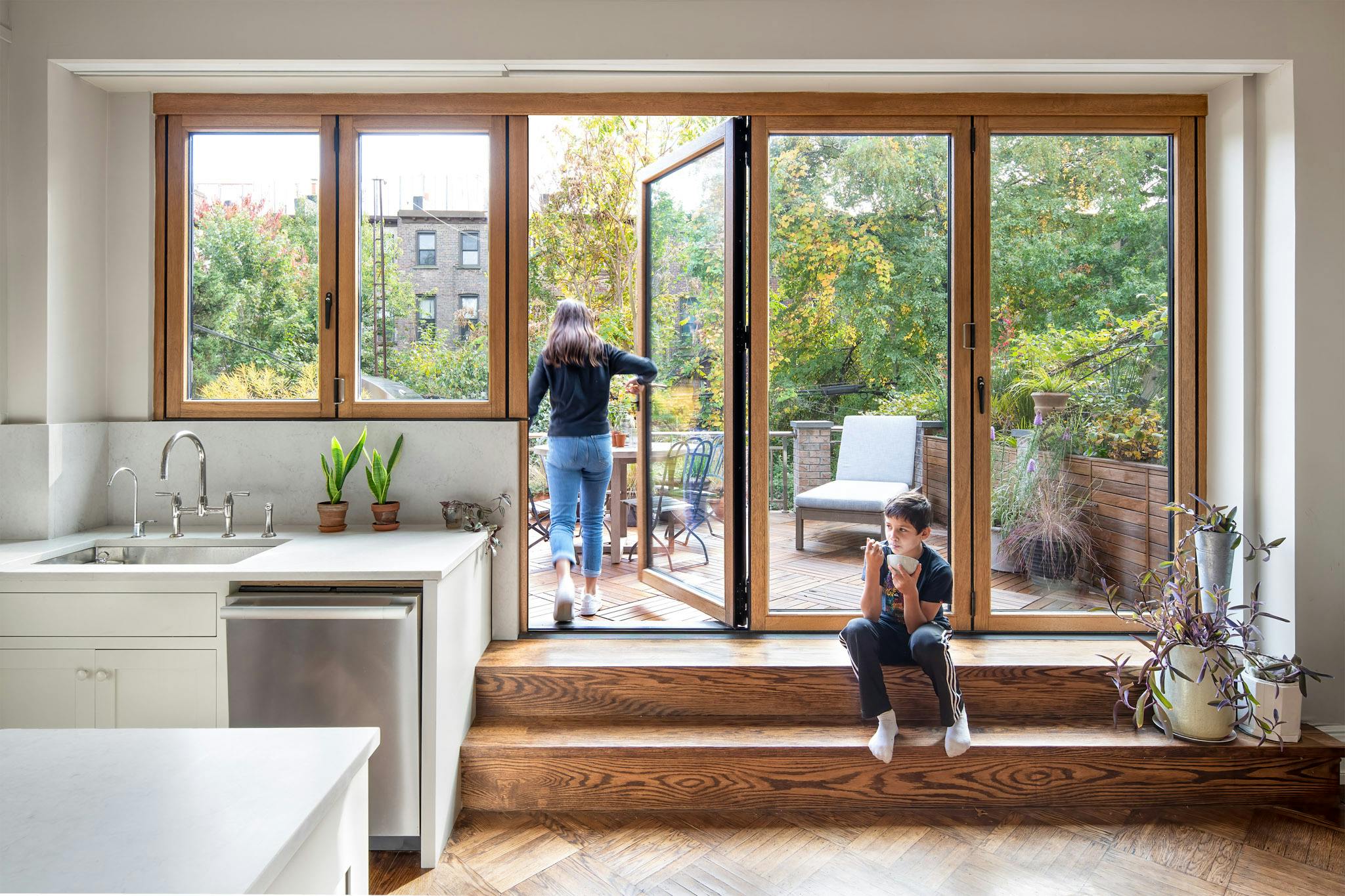 Increase Your Home's Energy Efficiency
Choosing sustainable and high-performing products when doing home improvements is incredibly important to homeowners and potential homeowners because of a variety of reasons. Old and inefficient windows and doors trigger a continual draw on home heating/cooling systems causing home utilities to increase. NanaWall Systems' technology promotes, including their folding window door combination, lower total ownership costs through utility savings and increased long-term durability. All whilst also allowing homeowners to reap and optimize the benefit of fresh air ventilation only when homeowners actively choose to let that fresh air in. Gone are the days of leaky and drafty windows. NanaWall folding glass walls are offered in aluminum, wood, and aluminum clad systems that incorporate patented insulation barriers that support homeowners' energy efficiency goals.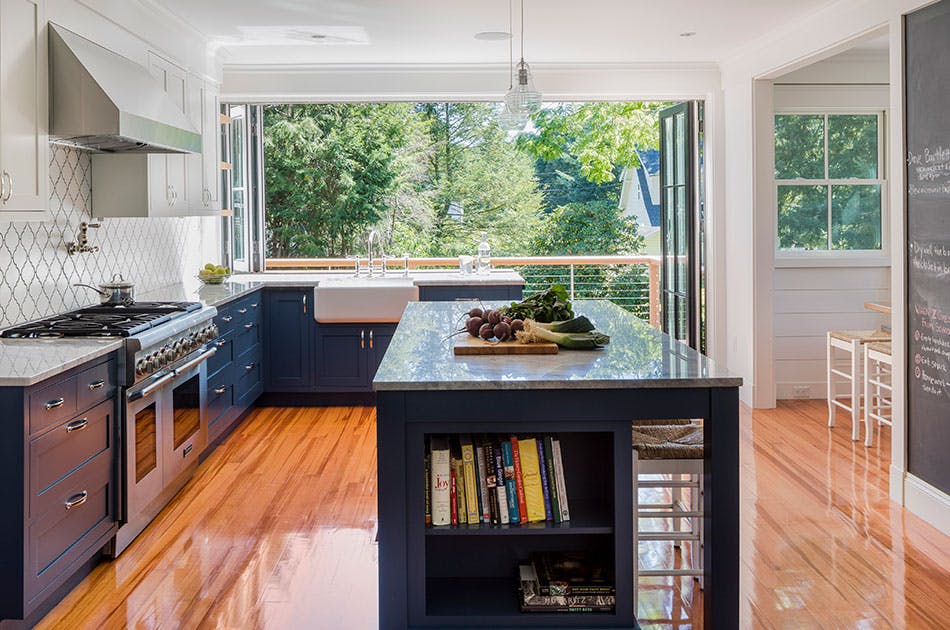 Once a Window Above the Sink and a Small Door, Now So Much More
Open your home to new possibilities by reinventing your living space to enhance all aspects of day-to-day life without relinquishing that which is prioritized in your home. Can anyone say in that they like doing their daily chores facing a solid wall? With typical windows and sliding glass doors, a homeowner can open only 50% of the wall or window causing decreased functionality. With the window door combination installation homeowners can open up to 85% or more of the wall space for ventilation and free entry. This biophilic design is an architectural approach that helps to connect people closer to nature, such as natural light, ventilation, and natural landscape features thus creating a healthy and productive environment. Using a folding window and folding door combination unit lets homeowners enjoy the outdoor scenery while flooding the homes' interior with natural daylight and abundant views. This home improvement solution enables a kitchen to serve a modern purpose all in one single installation.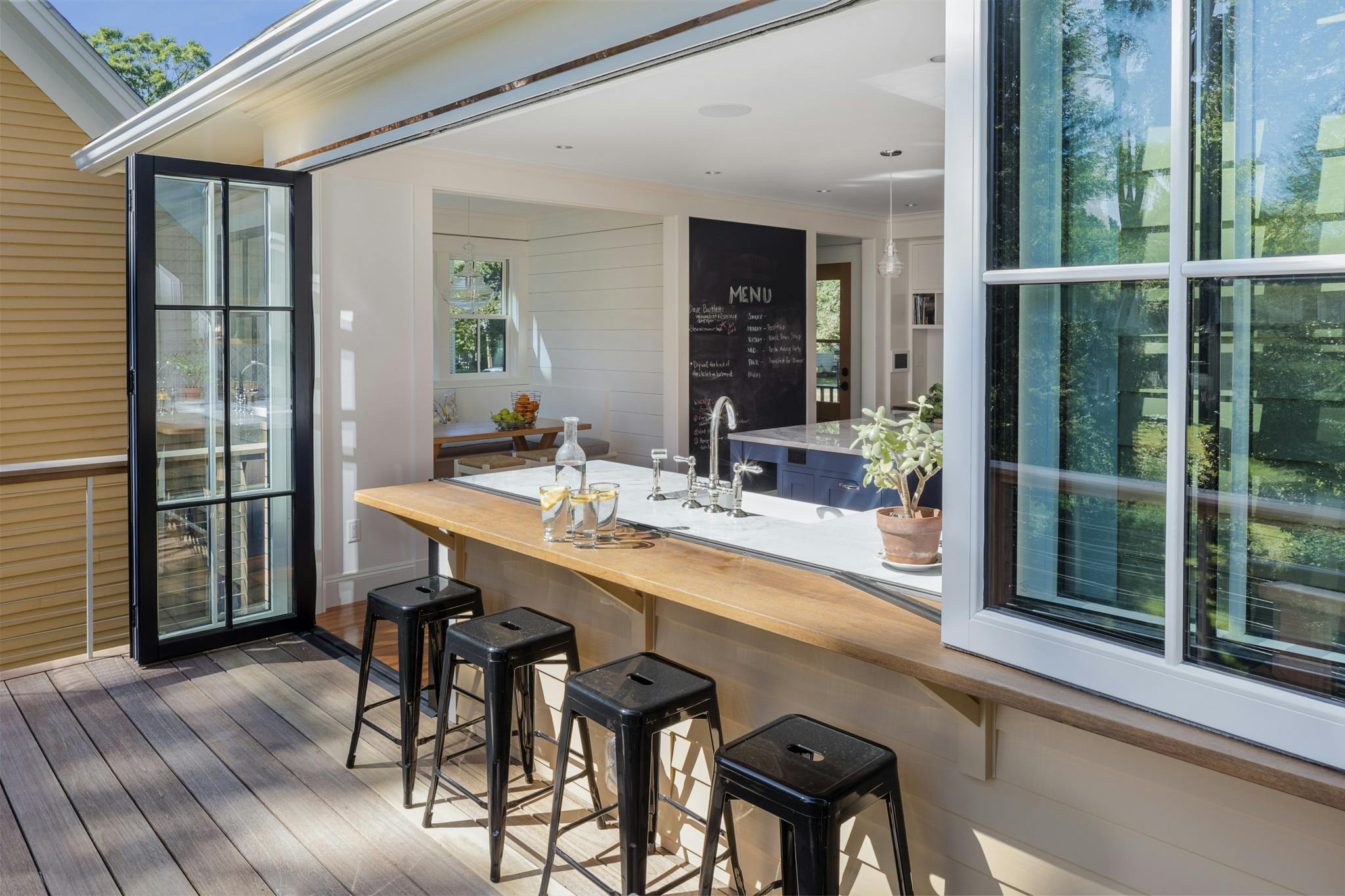 Customizable Options for a Variety of Lifestyles
For those that are making a move towards a more modern entertainment area, the window door combination makes for a stylish indoor/outdoor kitchen by increasing the usable space to flow to adjacent patios and decks, no matter the size. Indoor/outdoor lifestyles are promoted by extending inside living spaces to outdoor entertainment spaces. A key to the functionality of this system is its ability to create a connected countertop that increases usable surfaces for the entertainment hub of the home. This window door combination unit allows ease of operation; both individual sections operate independently from each other. This versatility enables the homeowners to have total control, whether it is to open only the window, open only the wall, open the swing panel for easy daily pass-through, or open the whole system.
Additional Design Features
Design enhancements such as "Simulated Divided Lites", as shown in the image above, simulate the look of multiple windowpanes providing a box sash design effect. An additional add-on feature such as FoldFlat is available for a WD65 window door combination. FoldFlat allows the stacked window panels 180 degrees of movement, folding and then flattening themselves so that they are flush with the side of the home. This seamless transition by the folding window section of the window door combination facilitates easy conversation from within the home to guests sitting outside all while creating unobstructed flow into and out of this smaller space.
Explore other kitchen designs and kitchen home improvements using NanaWall systems in our extensive gallery of projects!