Top Regional Home Design Styles with Retractable Glass Wall Systems
By NanaWall Systems, March 1, 2023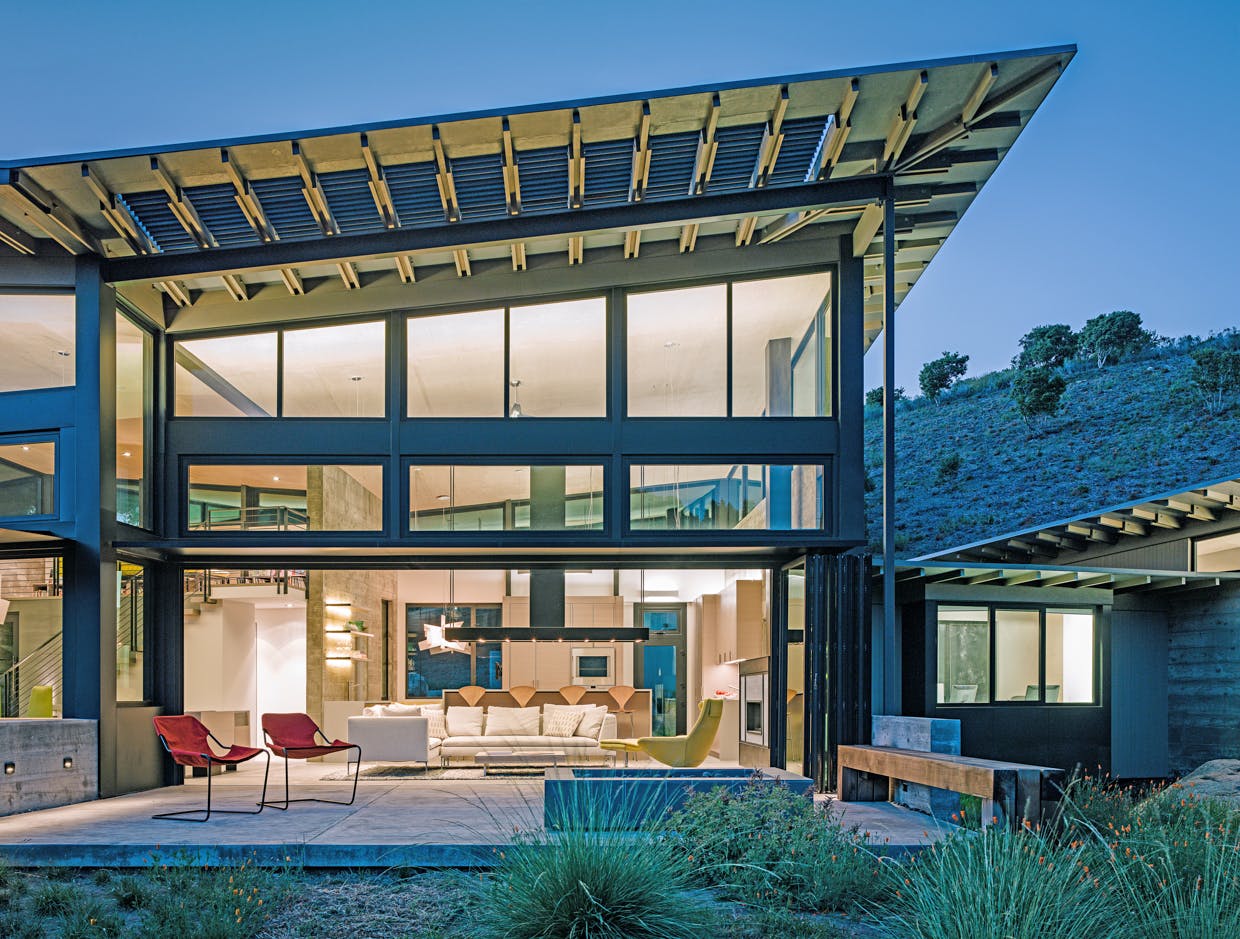 Every region in the country, from the picturesque coastal towns of California to the high-rise cities of New York, embraces unique home design styles that reflect upon their geographical area and the lifestyles of its inhabitants. Although several states remain loyal to the timeless traditional style showcased by Tudors and Victorians, the emergence of contemporary designs has reimagined the way we design our homes. So, if you're wondering about the top trending residential styles in your area, take a look at the top home designs throughout the states and how retractable glass wall systems can complement every aesthetic.
Retractable Glass Wall Systems and the Top Home Styles in Every State
Modern Home Design (AZ, FL, NJ, NM, NY, MA, VA)
Contemporary home designs adapt modern innovations in architecture, design, and technology to deliver design-forward living spaces. Together they create clean lines, minimal interiors, and effortless lifestyles with smart systems like automation and security. These modern homes have also learned to live in harmony with the environment by embracing the outdoors with floor-to-ceiling glass walls and extensive landscaping. Opening glass walls, whether they be folding or sliding, seamlessly complement these home styles with minimal, sleek profiles and plenty of glass that facilitate indoor/outdoor lifestyles. These flexible design solutions also facilitate multifunctional living spaces—a key element in contemporary living.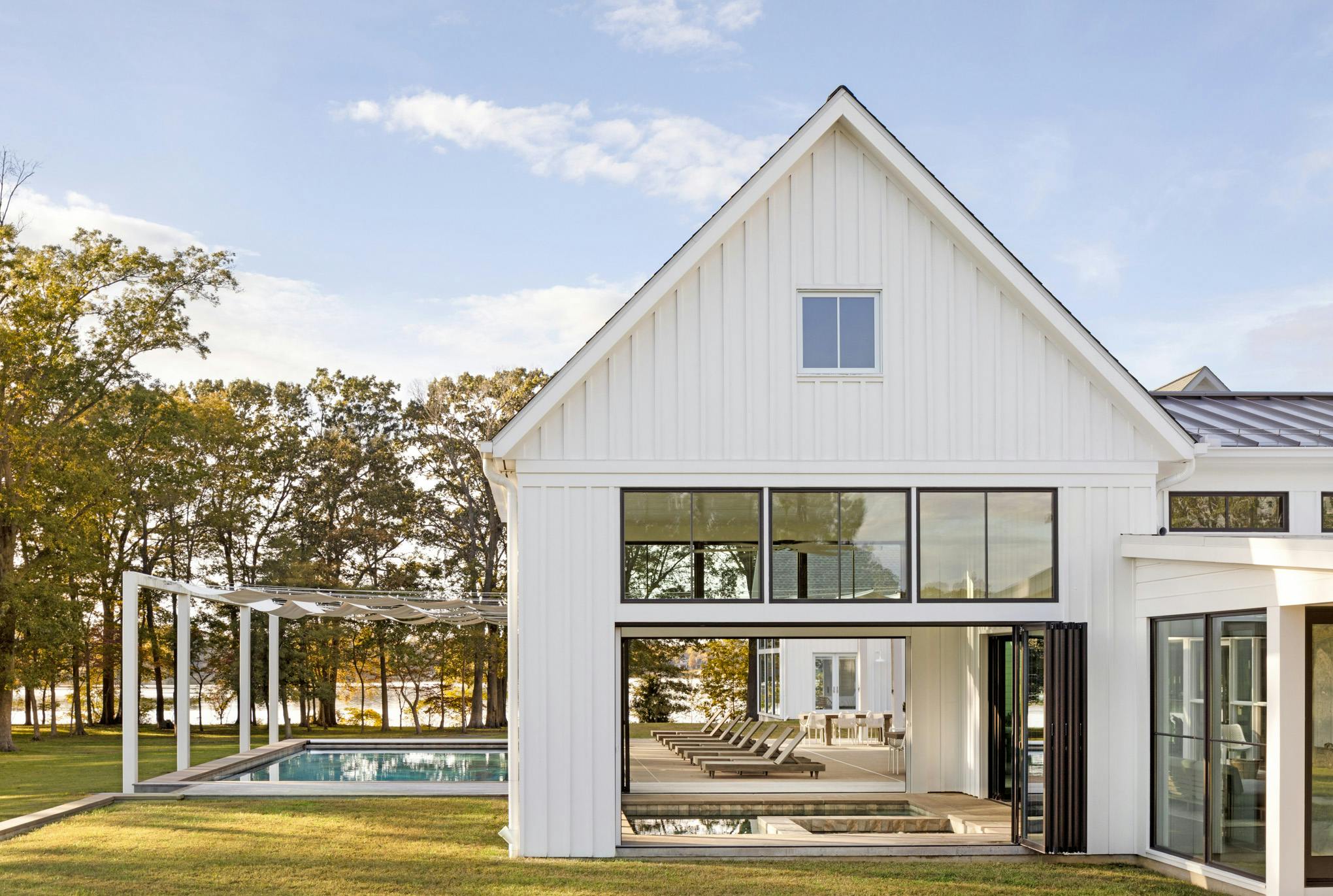 Farmhouse Home Design (CT, MS, TN, WV, WY)
Who remembers when farmhouse modern was all over home design magazines and TV shows? As it turns out, this prevalent home design remains popular in several regions across the country—and it's no surprise as to why. Farmhouse designs embrace conventional elements like A-shaped roofs and barn doors as well as contemporary features like tall windows and neutral color palettes. With opening glass walls they implement indoor/outdoor living spaces that take advantage of fresh air and natural light for a fully immersive experience. Much like modern homes, farmhouse styles can also apply technological features to facilitate everyday living.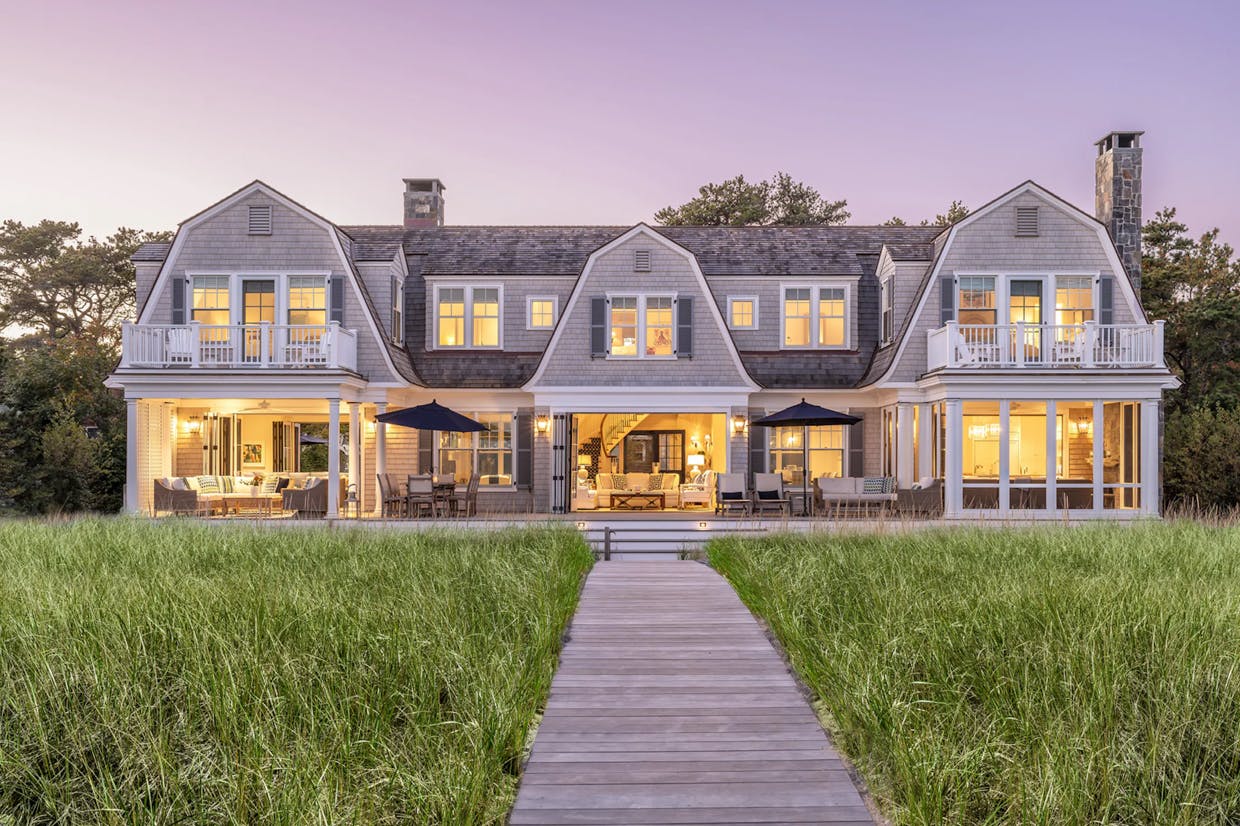 Traditional Home Design (CT, MA, MD, NY, ME VA)
What do you picture when thinking about traditional homes? The timeless charm of these living spaces is often easy to spot. Inspired by 18th and 19th-century residential architecture, these homes often feature simple roofs, symmetrical windows, large open porches, and natural building materials. Although these architectural gems have maintained their historical aesthetics, traditional homes have begun to implement modern design elements to improve functionality and lifestyle. Retractable glass wall systems, for example, are leveraged to elevate interiors with bright light and fresh air ventilation all while maximizing space and functionality.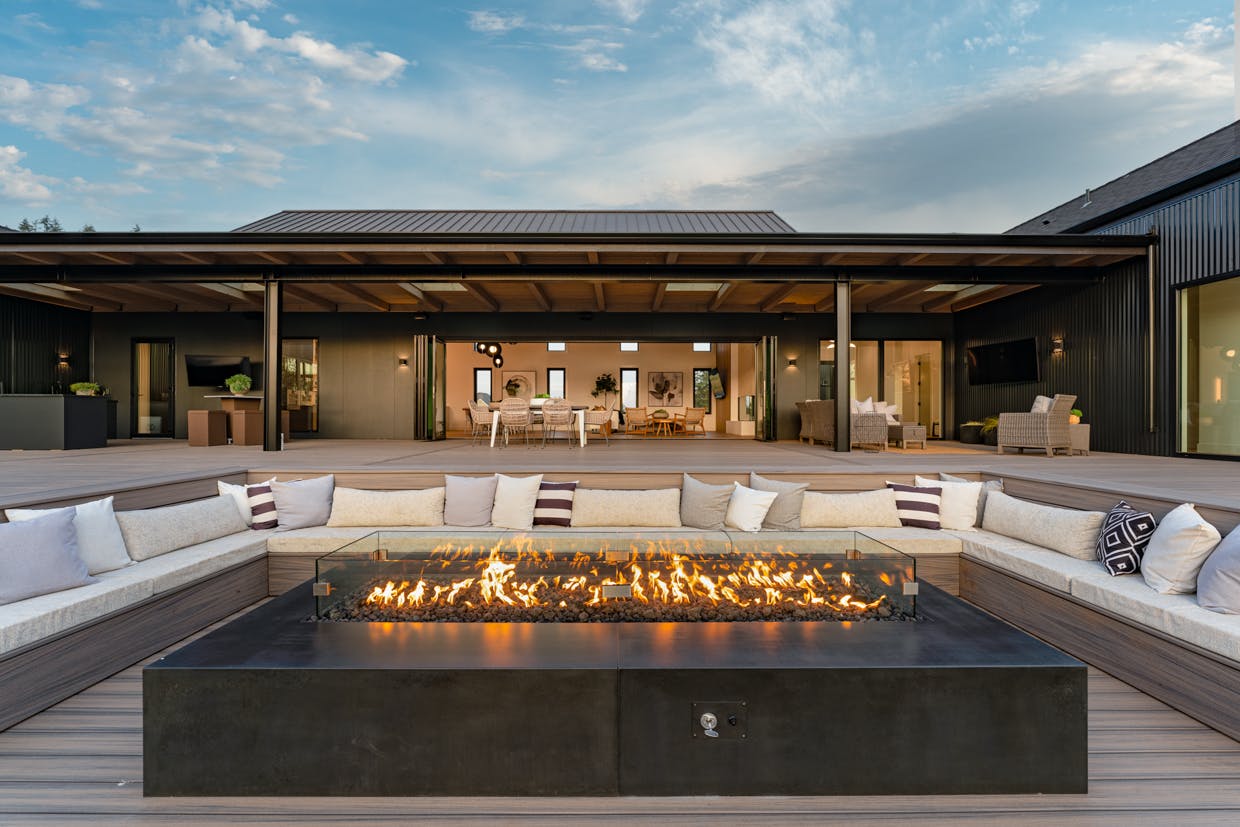 Industrial Modern Home Design (GA, IA, MT, NE, NV, RI, SD, TX, WI)
Despite becoming a mainstream design not too long ago, industrial modern architecture has roots in 18th-century factories and industrial spaces. At its most basic element, industrial residences are often converted buildings that retain weathered surfaces and raw elements like exposed brick and rough wood. All this while blending modern design elements like tall windows and clean lines. The aluminum frames of retractable glass wall systems perfectly complement these living spaces with their steel-like appearance and stark black profiles. These bold interiors are softened by natural light coming from the floor-to-ceiling glass while being enhanced by biophilic design principles.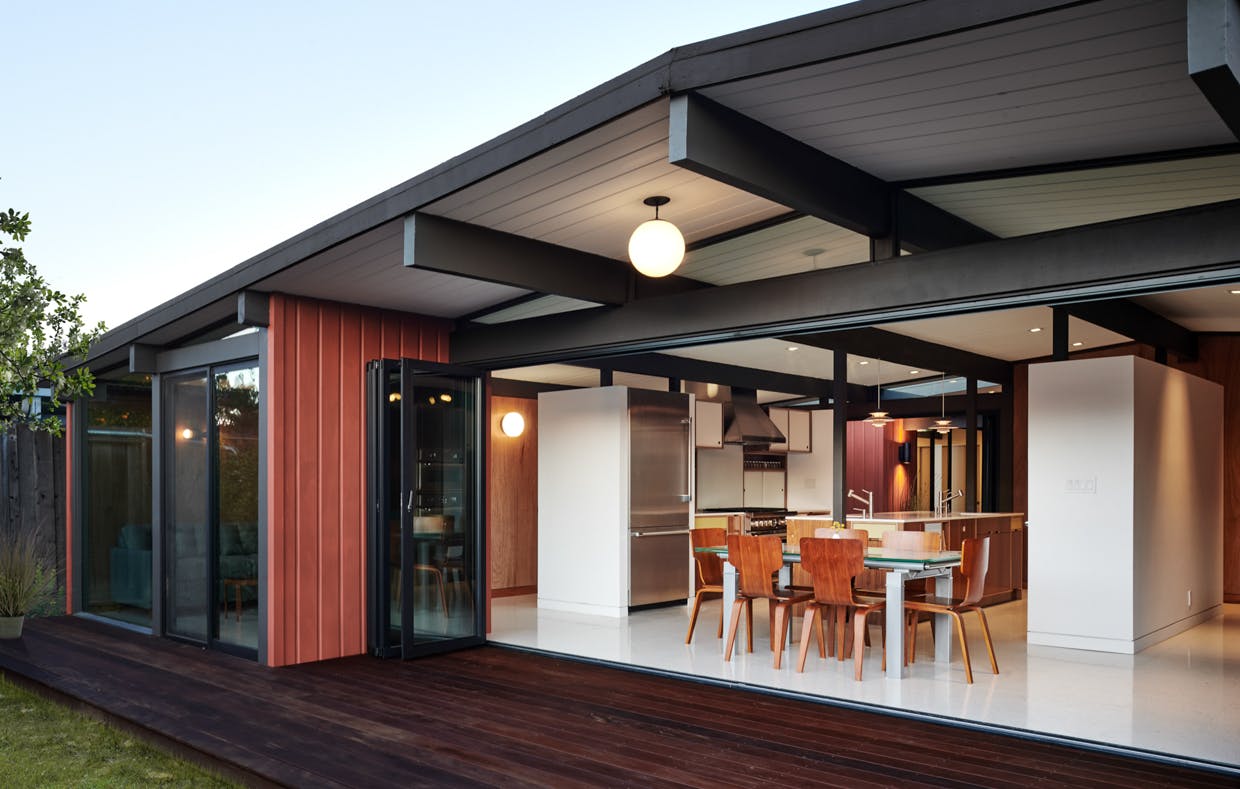 Mid-Century Modern Home Design (CA, CO, DC, KS, MN, MO, OR, UT, WA)
Perhaps one of the top designs that come to mind when thinking about Mid-Century Modern architecture is the infamous Eichlers. These well-known home designs all feature the same stylistic elements that make it easy to identify practically anywhere. Flat sloped roofs, floor-to-ceiling windows, single story floorplans, and an emphasis on bringing the outdoors in are all characteristics of midcentury modern architecture. Most recently, retractable glass wall systems are leveraged to create wide open spaces that facilitate the indoor/outdoor experience without tainting the iconic charm of these homes. Partly because they make great options for renovations that require particular parameters.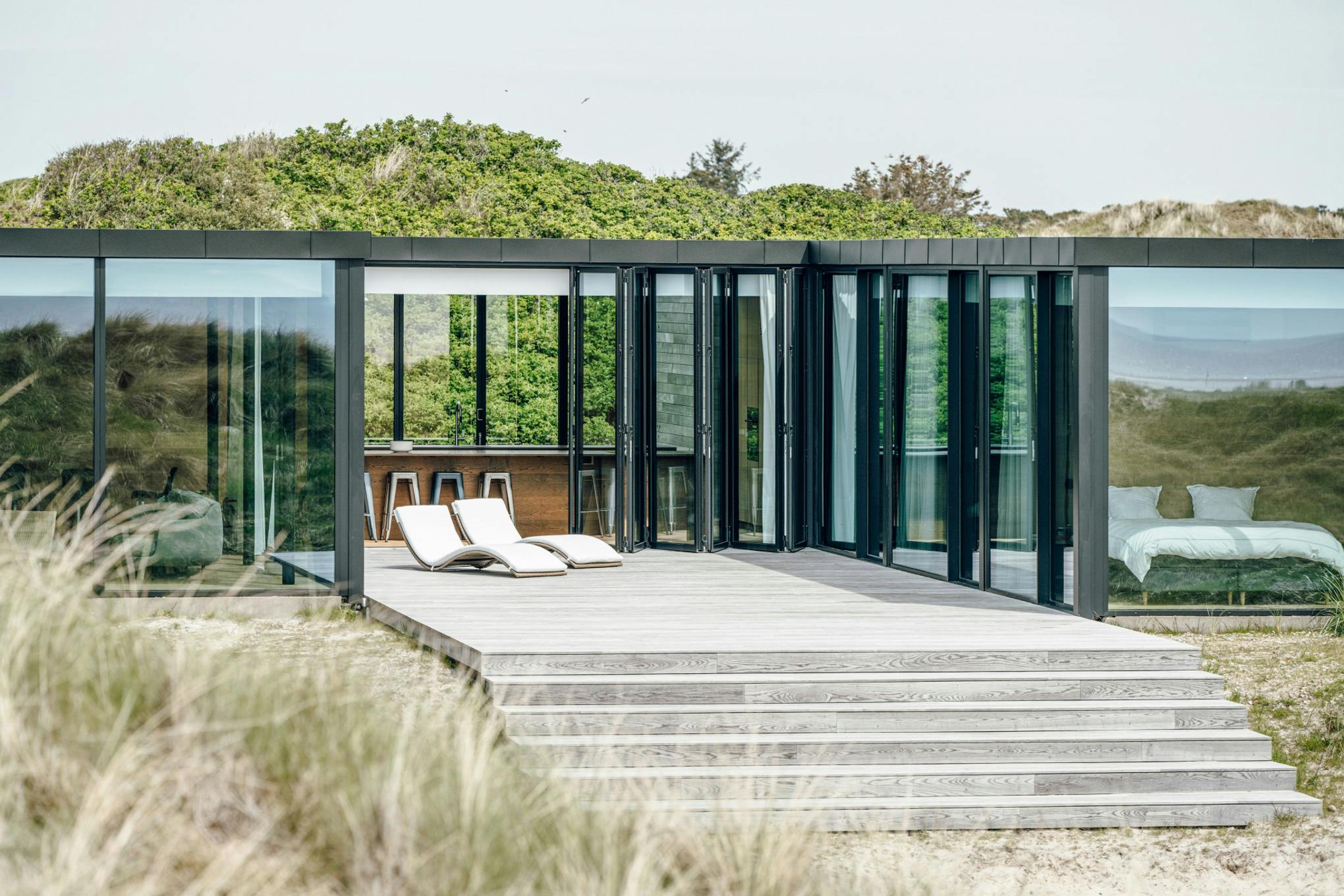 Coastal Home Design (CA, DE, ME, FL, HI)
There's something extremely relaxing yet luxurious about coastal home design. For one, these residential gems take full advantage of ocean views and tropical landscapes via tall windows and large openings. Clean lines and muted tones are preferred over ornamental facades and it is often the interior design that reflects the coastal environment with carefully selected décor and bold blue hues. Weather-performing opening glass walls not only optimize views but also protect interiors from the elements. NanaWall systems have been independently tested for air, water, structural, forced entry, and sound control with excellent results, ensuring long-lasting performance and peace of mind when needed most. The ideal choice for coastal environments!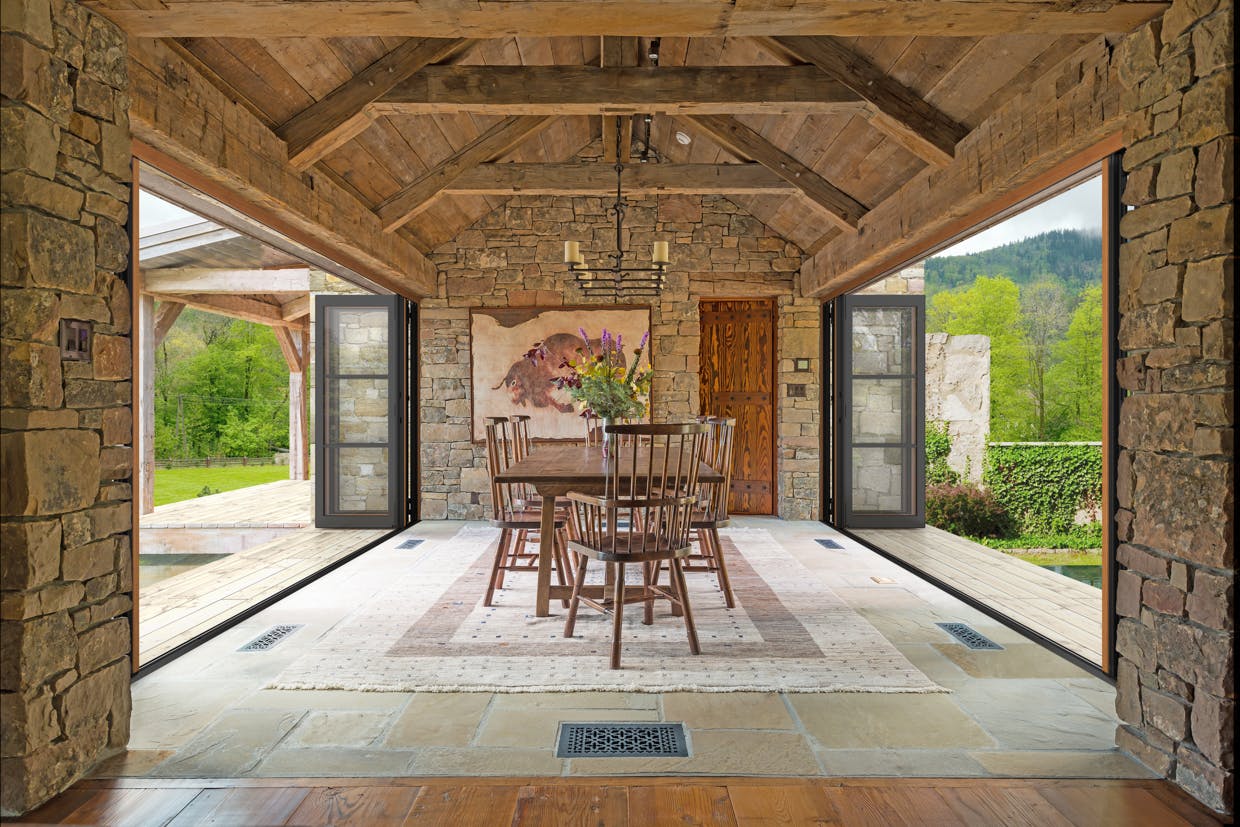 Rustic Home Design (NM, ID, OK, NH)
Not to confuse it with traditional architecture, rustic home design celebrates the rugged beauty of antique and vintage elements. You're likely to find natural elements like wood and stone in these homes, allowing each individual piece to stand out rather than creating uniformity. In this case, wood framed opening glass walls would be the ideal choice to best complement the natural essence of rustic design. Because these striking residences try to recreate the raw beauty of the outside world, embracing nature with wide flexible openings can only elevate their rustic aesthetics.
The Flexible Design Solutions of Retractable Glass Wall Systems
NanaWall opening glass walls are customizable to the needs of every home aesthetic, project parameter, and lifestyle needs. Choose between folding, sliding, and minimal retractable glass wall systems depending on your needs, and complement aesthetics with aluminum, wood, or clad frames. Whether you live in snow-prone regions or warm coastal environments, NanaWall systems offer advanced weather performance in every climate. Single, double, and triple glazing options are available to maximize energy performance and insulation. For additional space optimization, each system can be customized with swing doors to facilitate transitions when the doors are kept closed. The possibilities are endless!

Discover how homeowners in every state leverage the flexible design options of NanaWall retractable glass wall systems in our extensive inspiration photo gallery!