Top Six Projects of 2020 with NanaWall Opening Glass Systems
By NanaWall Systems, December 30, 2020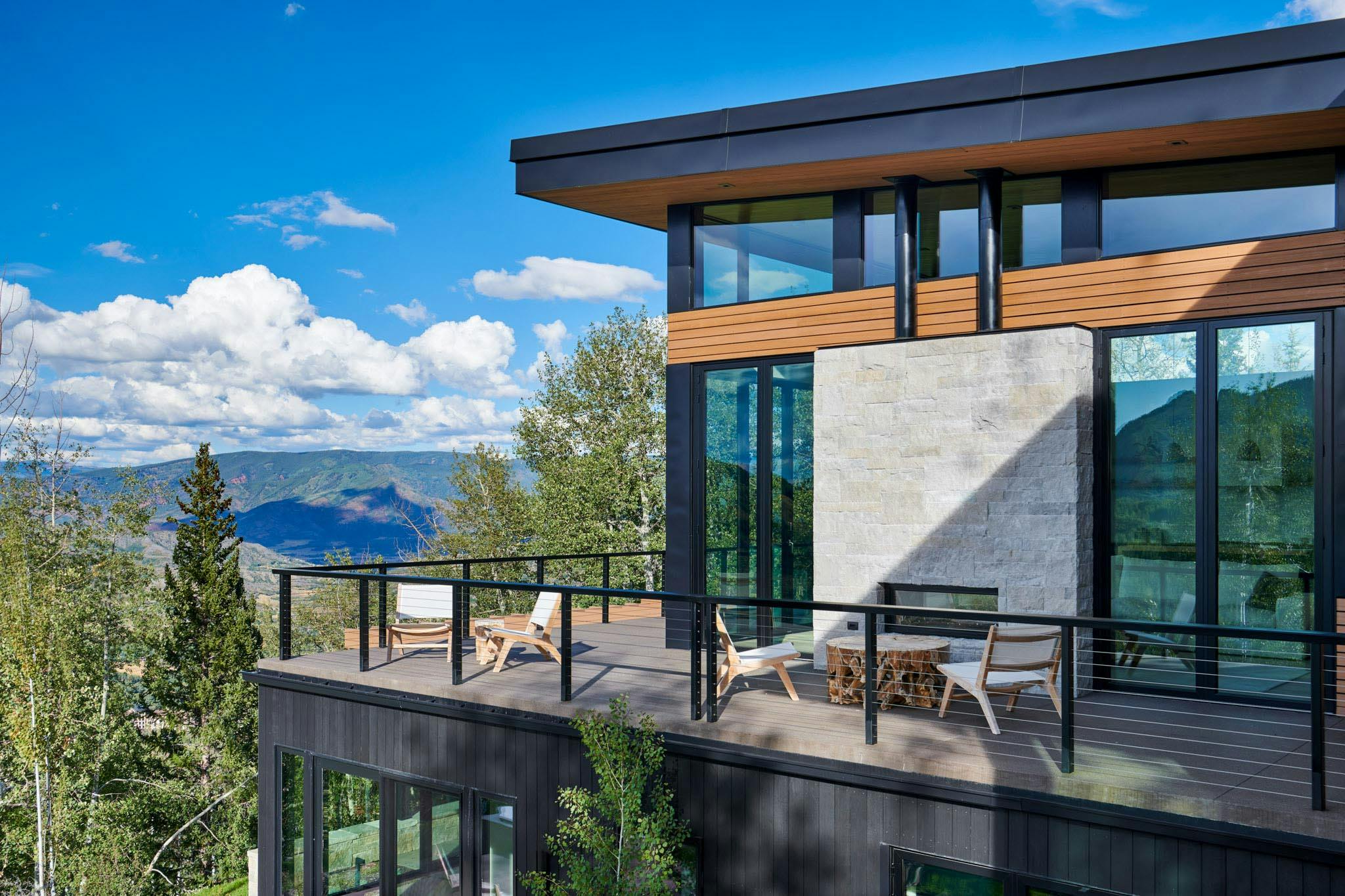 As the year comes to an end and we prepare to welcome a new one, we are thrilled to share some of our favorite projects discovered in 2020 featuring awestriking NanaWall systems. These opening glass systems in various applications have transformed their respective buildings into healthy indoor/outdoor living spaces and in the case of Lubbock Cooper School District, flexible classrooms for collaborative, hands-on learning. Which one will be your favorite?
Residential Design with Indoor/Outdoor Living
Guggenhill Residence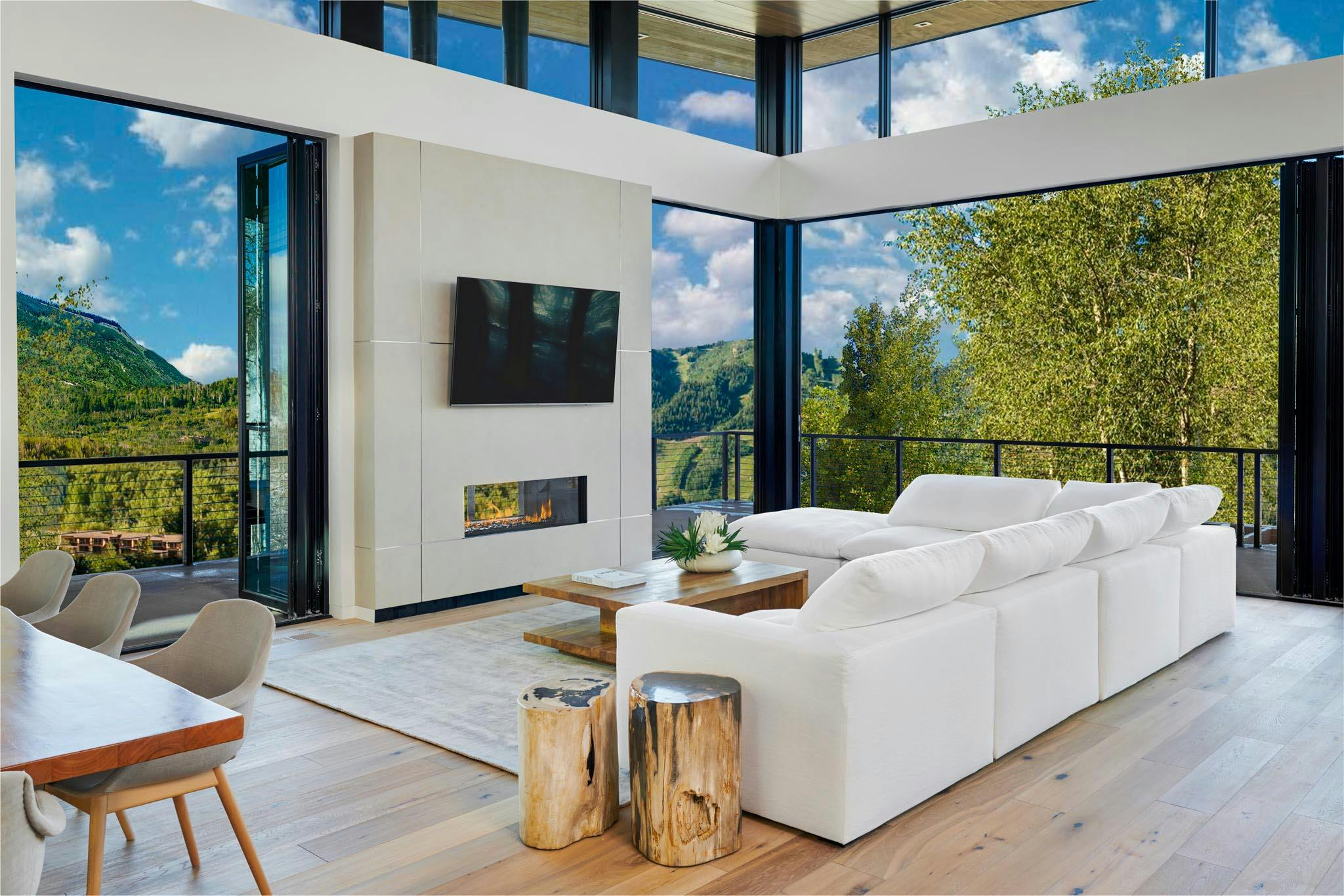 Perched on a hill adjacent to a historic ski run, Guggenhill Residence stands out amidst the vast landscape with its walls of glass and immaculate design. The residence is within Snowmass Village in Colorado, a renowned winter getaway and popular ski destination.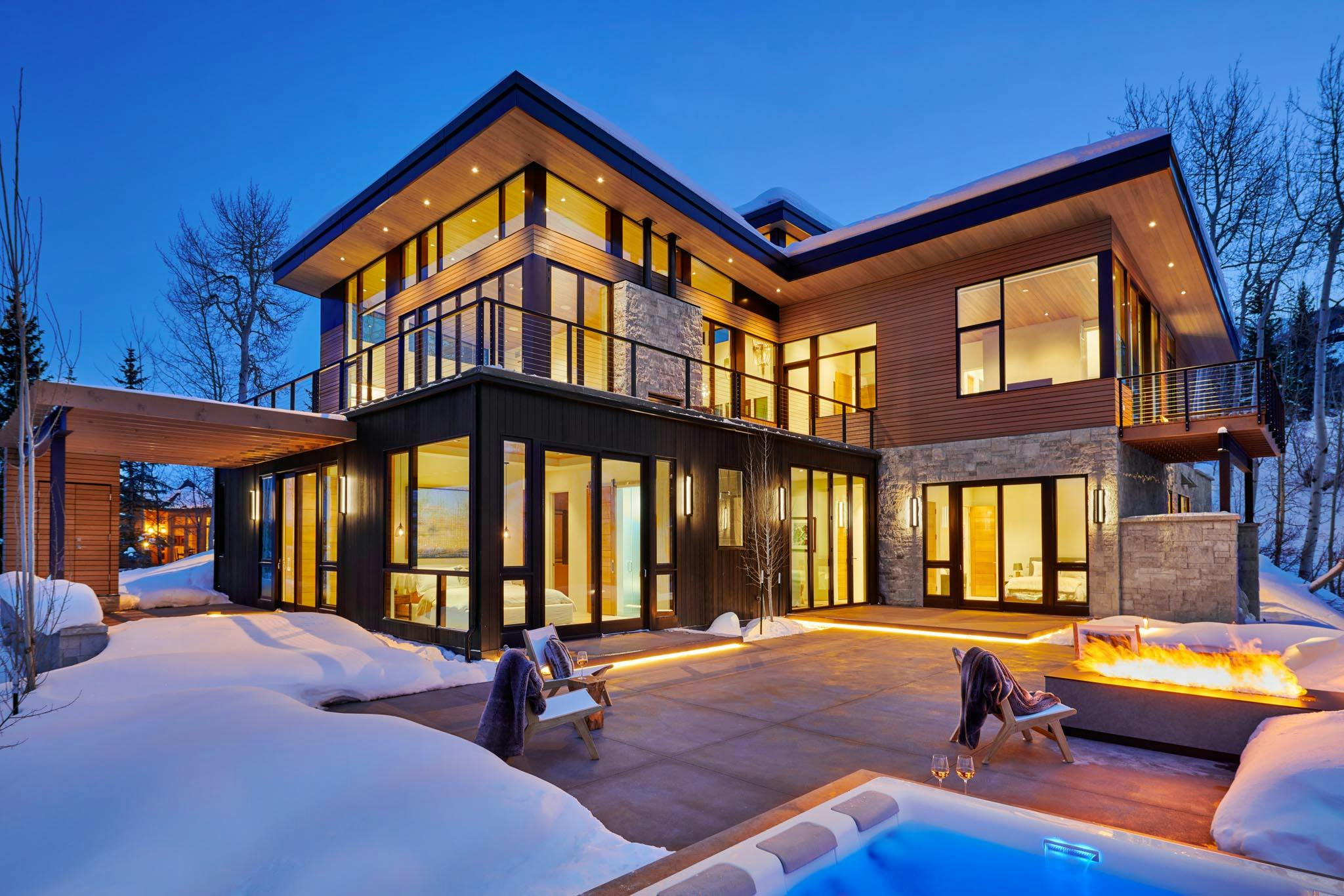 Paying homage to its iconic neighborhood, the home features amenities that make it a getaway of its own, equipped with multiple outdoor lounge areas, a covered deck, a ski room, and multiple NanaWall SL70 opening glass systems that seamlessly transition these spaces directly to the outdoors. During winter months, and as the operable bi-fold doors are kept closed, an insulated thermal barrier provides reinforced protection from exterior elements and delivers comfort right up next to the walls.
Find out more about this residence here.
White Residence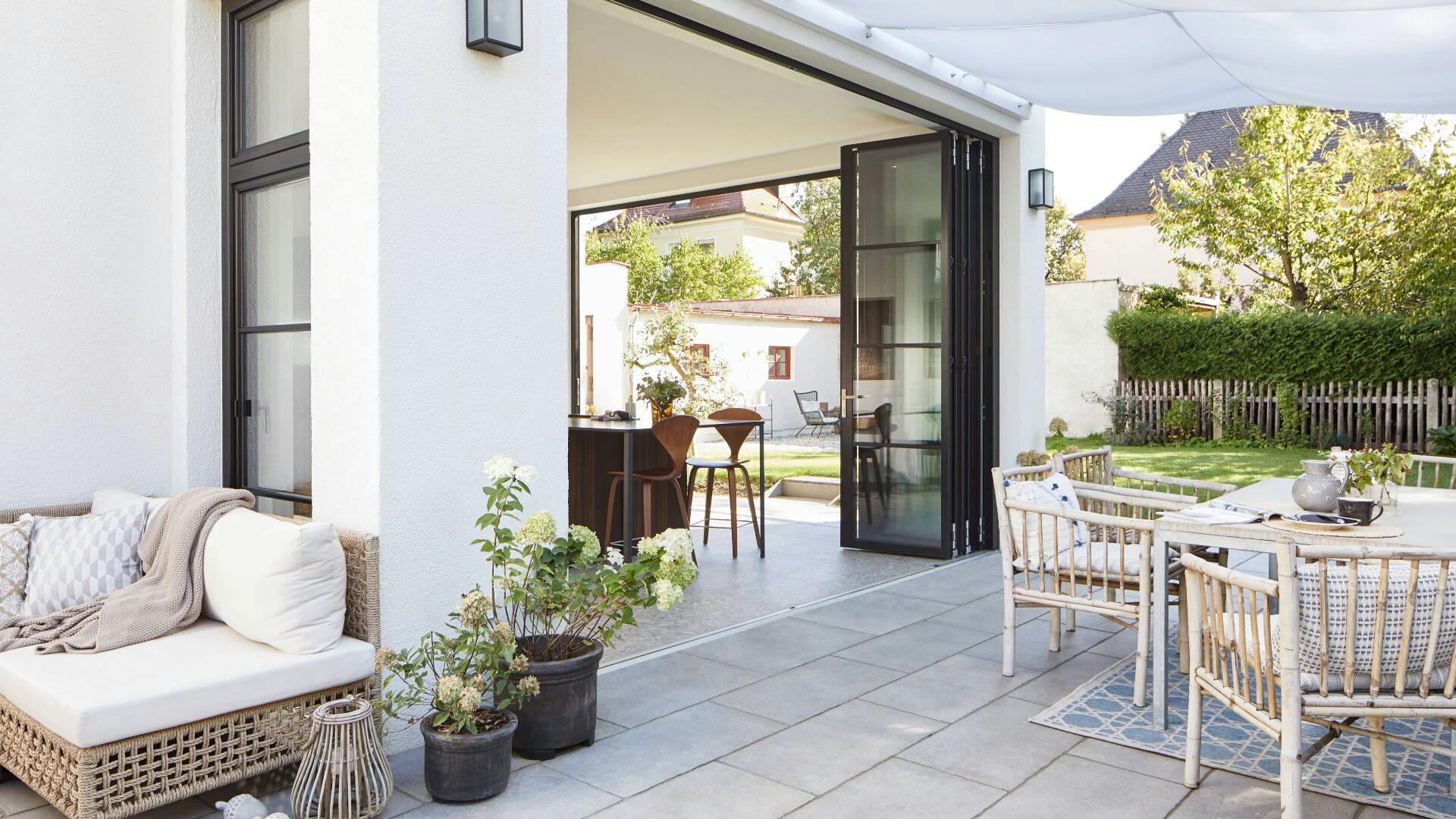 Customized with divided lites matching the frames of its windows, White Residence merges modern design with indoor/outdoor living. The award winning NanaWall NW Aluminum 840 systems create two large openings that offer seamless access to an extensive backyard and covered patio. The area instantly becomes an entertainer's dream where, despite the relatively small size of the kitchen, the space is extended to the outdoors for hosting more guests.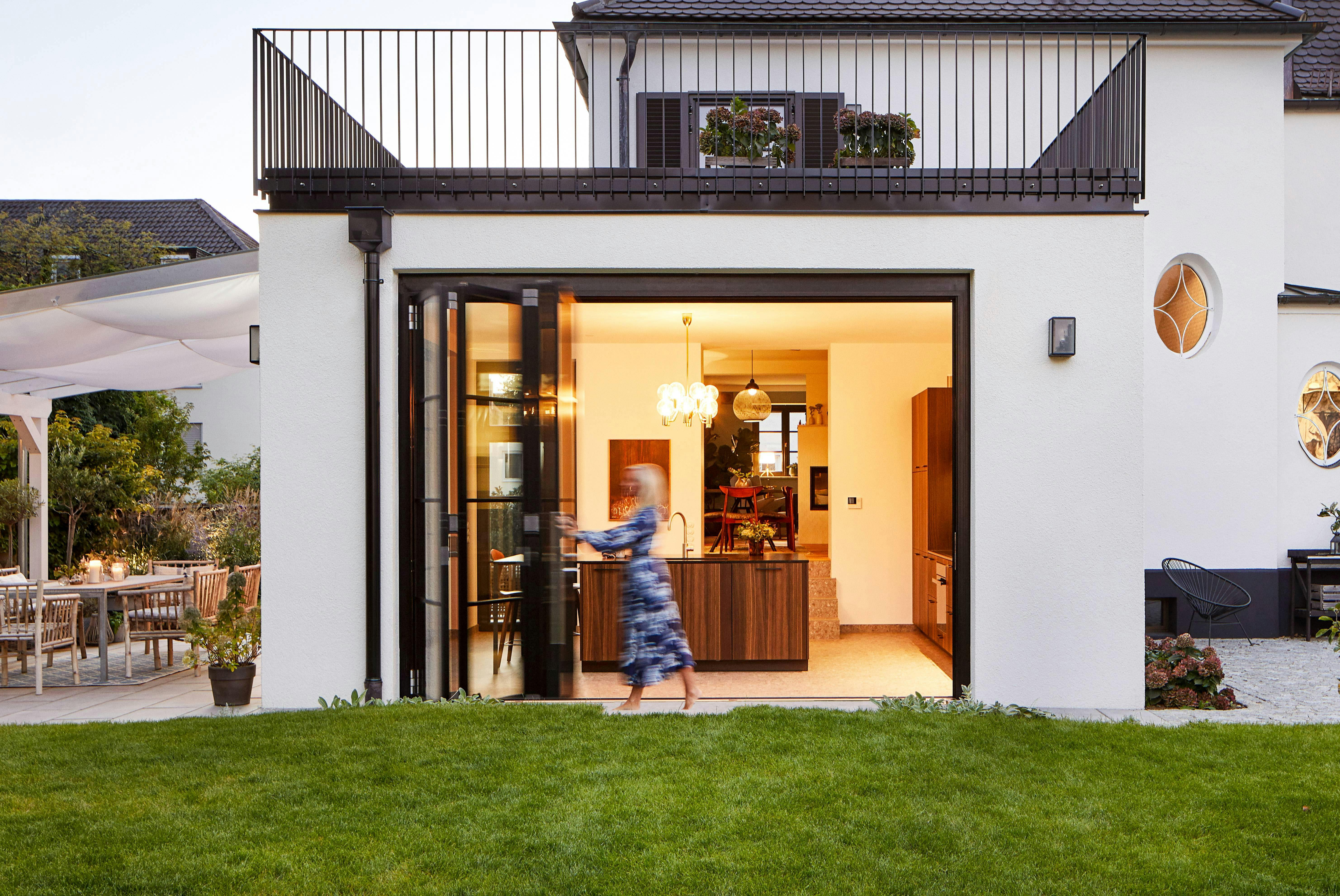 While open, the systems allow fresh air to ventilate interiors, creating healthy indoor environments in the process. Being the next generation folding glass wall, NW Aluminum 840 can achieve taller and wider openings without sacrificing views. Thinner frames elevate the system's transparency values inviting more light indoors and offering unobstructed sights.
West Virginia Residence
The homeowners at this West Virginia residence can enjoy observing the changing tree canopies throughout the year thanks to their floor-to-ceiling cero® sliding glass systems. As the walls retract with their open corner design, the walls are completely eliminated, creating a four-season dining room where the walls can be opened in the warmer weather and closed during winter.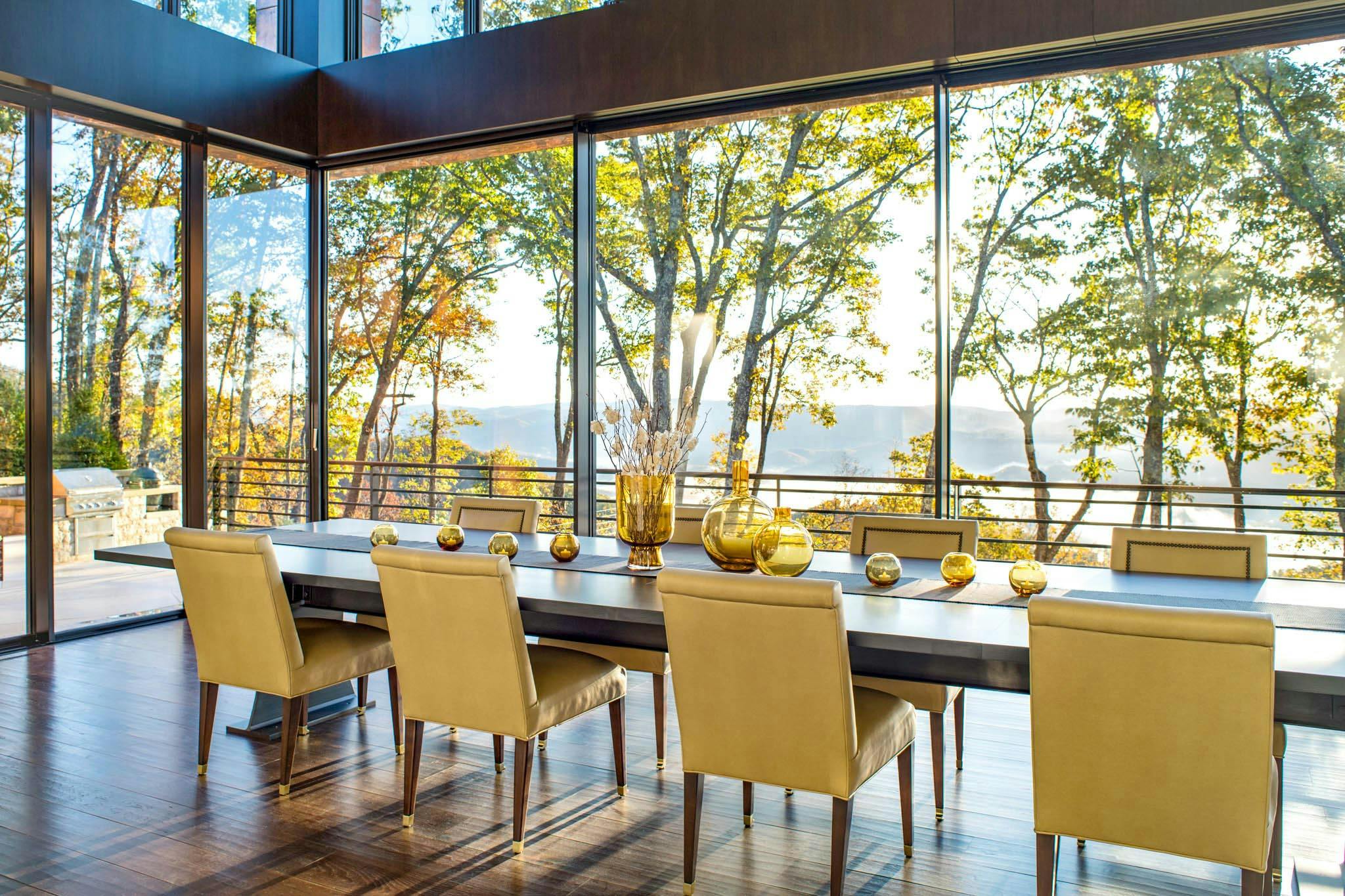 The larger glass panels offer extensive views of an awestriking landscape. Despite their large size, the panels are easy to operate due to an innovative roller system where stainless steel rollers slide on a stainless steel track. The opening glass systems truly represent architectural minimalism at its best where the outside and inside become one.
Commercial Design with Opening Glass Systems
Lincoln Park Zoo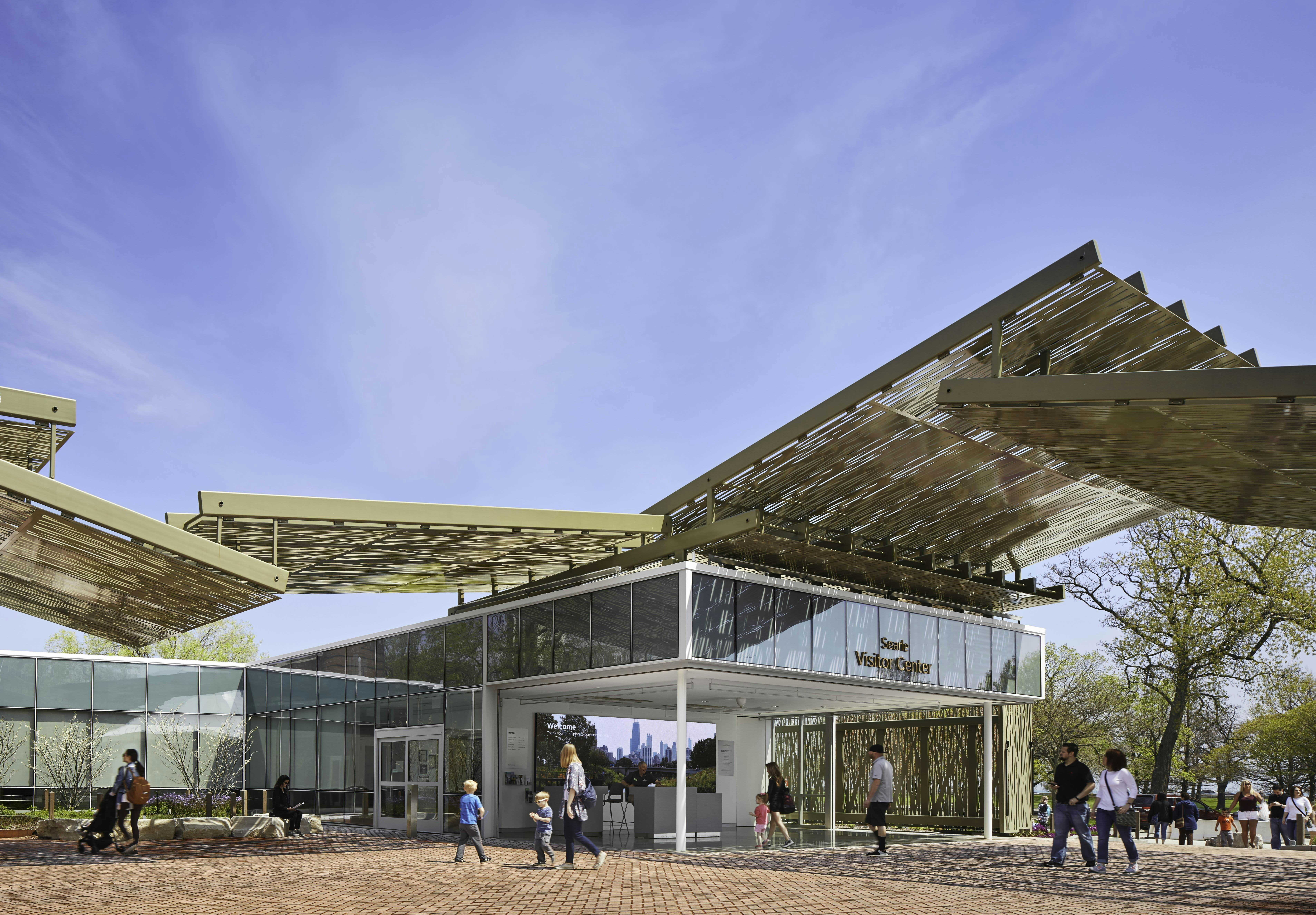 We would not expect anything less than tree-like canopies and camouflaging glass walls from Lincoln Park Zoo's new Visitor Center's design. With the help of Ross Barney Architects, the zoo embarked on a mission to re-work its visitor experiences with the addition of a dynamic east pavilion.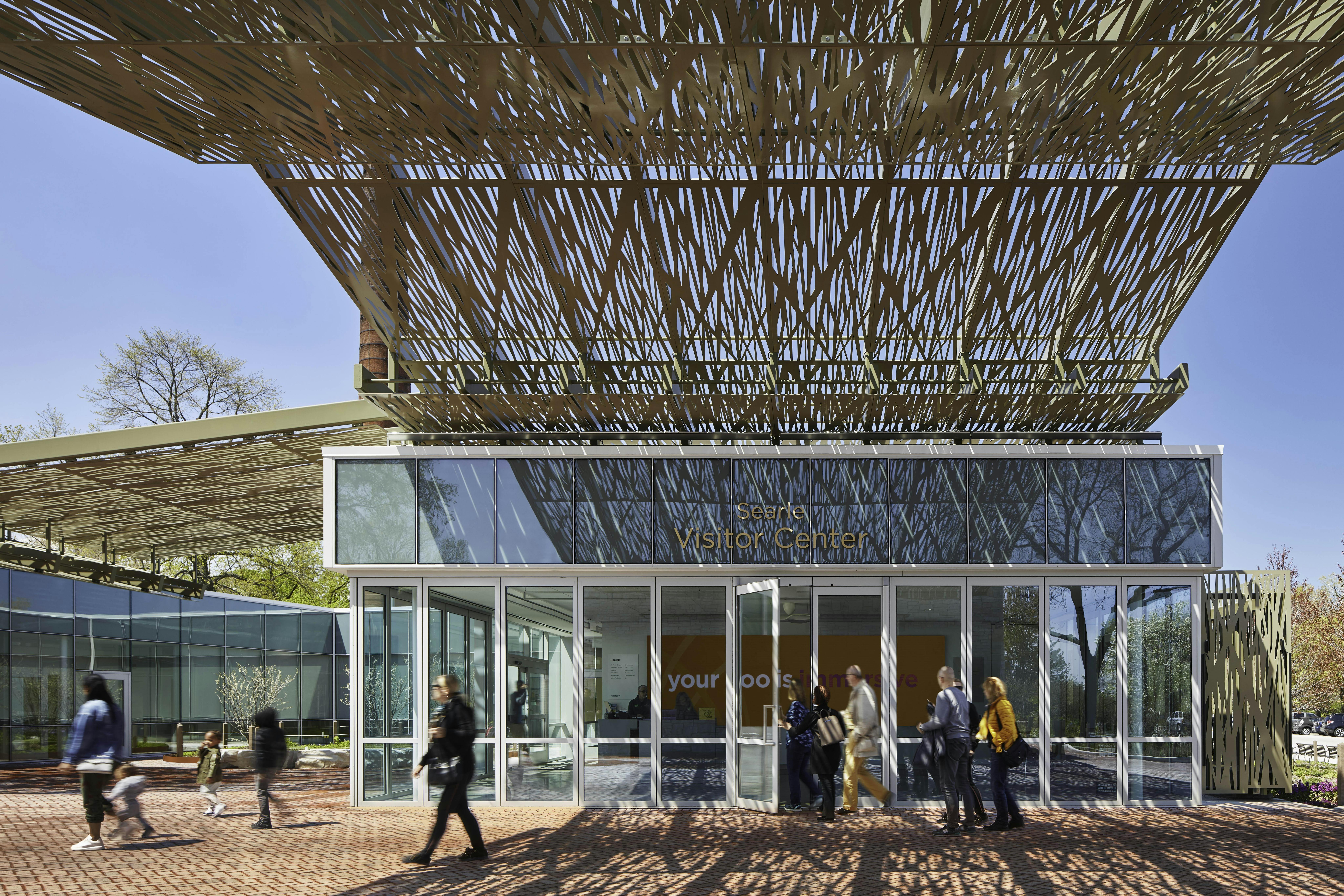 An outstanding 68 ½ feet worth of HSW60 opening glass system takes over three sides of the Visitor Center. To accommodate higher traffic, the individual sliding panels smoothly glide around two corners on a single track and into hidden stacking bays within the walls. With integrated swing doors, the walls offer traffic control on slower days when the walls are kept closed.
Discover more about this project here.
Office Design
123 N Wacker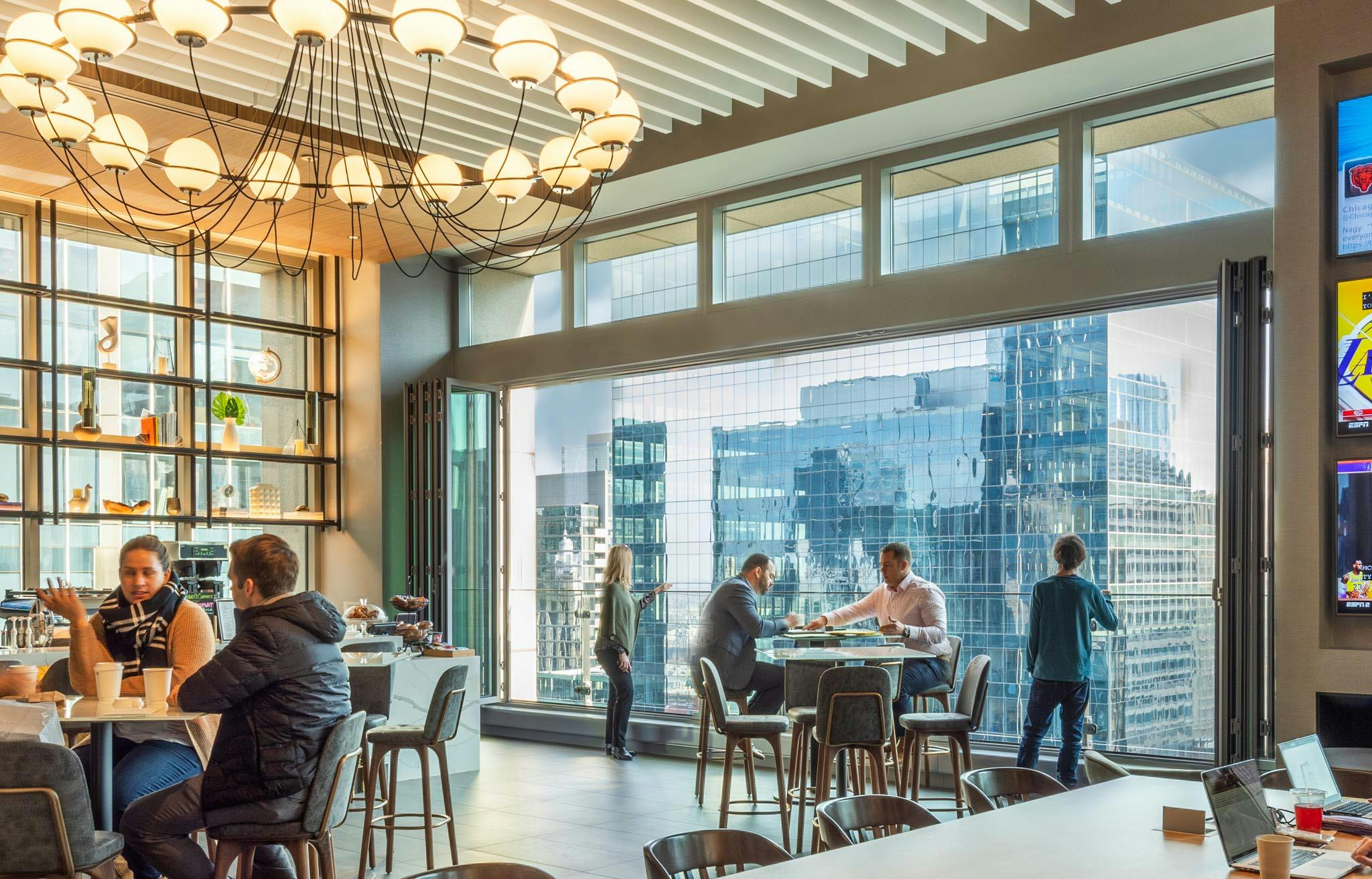 The rise of amenities in office buildings is pioneering a new workplace environment where employees are encouraged to interact and collaborate in a more dynamic atmosphere. The buildings with the best amenities, frequently derived from hospitality design, are leasing faster and getting higher rents. At 123 N Wacker in Chicago, an amenities floor incorporating community gathering spaces, modern tenant lounges, and biophilic design features offer employees a place to gather and socialize.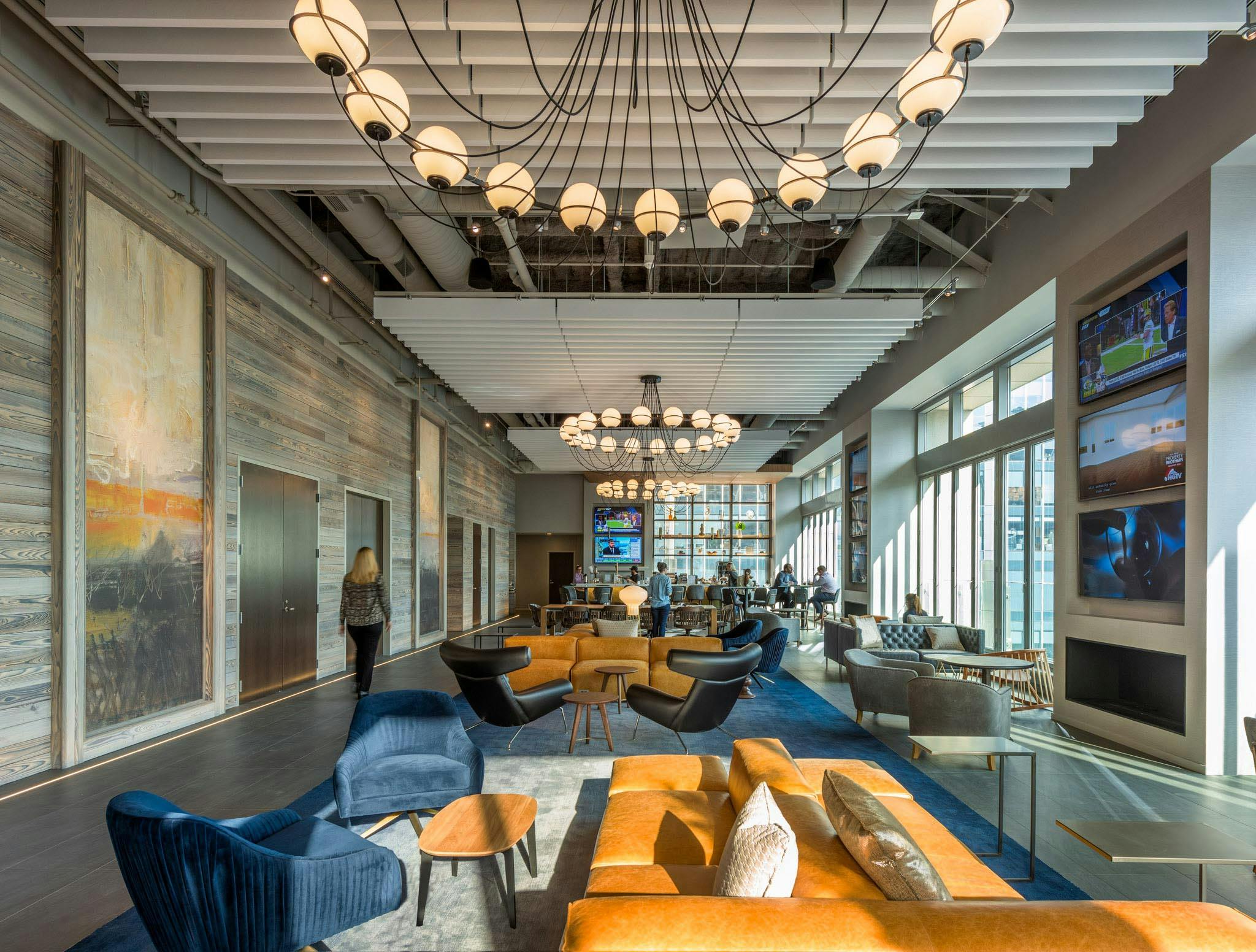 Meant to be a four-season room, the architects specified three NanaWall SL70 folding glass systems, successfully achieving an indoor/outdoor space on the 3oth floor of the building. Needless to say, there is no shortage of abundant natural light and fresh air ventilation when the walls are opened. Read more about how opening glass systems have transformed this space here.
21st Century Classroom Design
Lubbock Cooper School District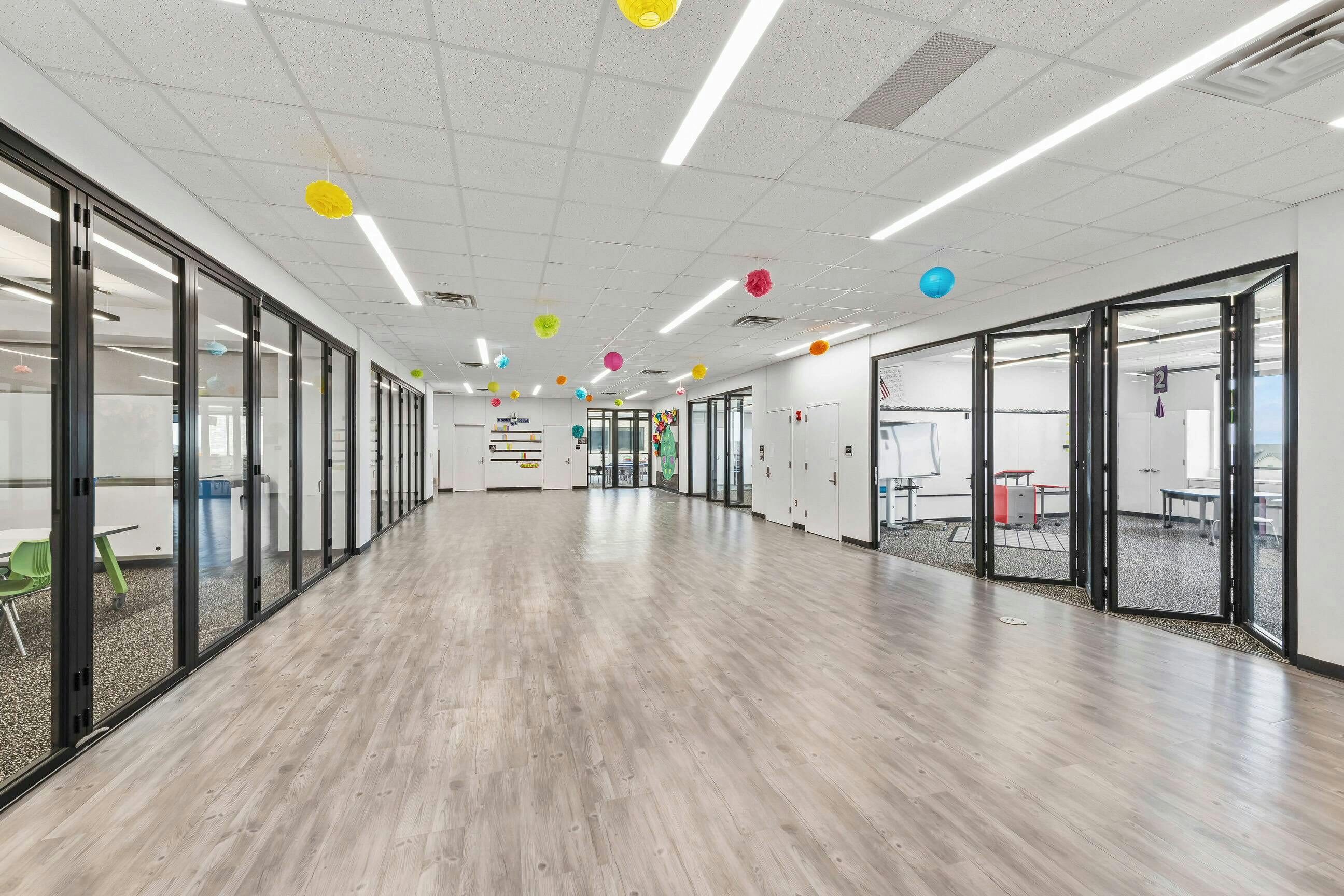 Lubbock Cooper School District is a success story of enormous proportions. To prepare students for careers after a K-12 education, whether they choose to attend college or not, this progressive school has turned to an extensive Career and Technical Education program. In an effort to meet the collaborative, hands on demands of these classes, each campus within the district leverages the flexible design solutions of NanaWall opening glass systems.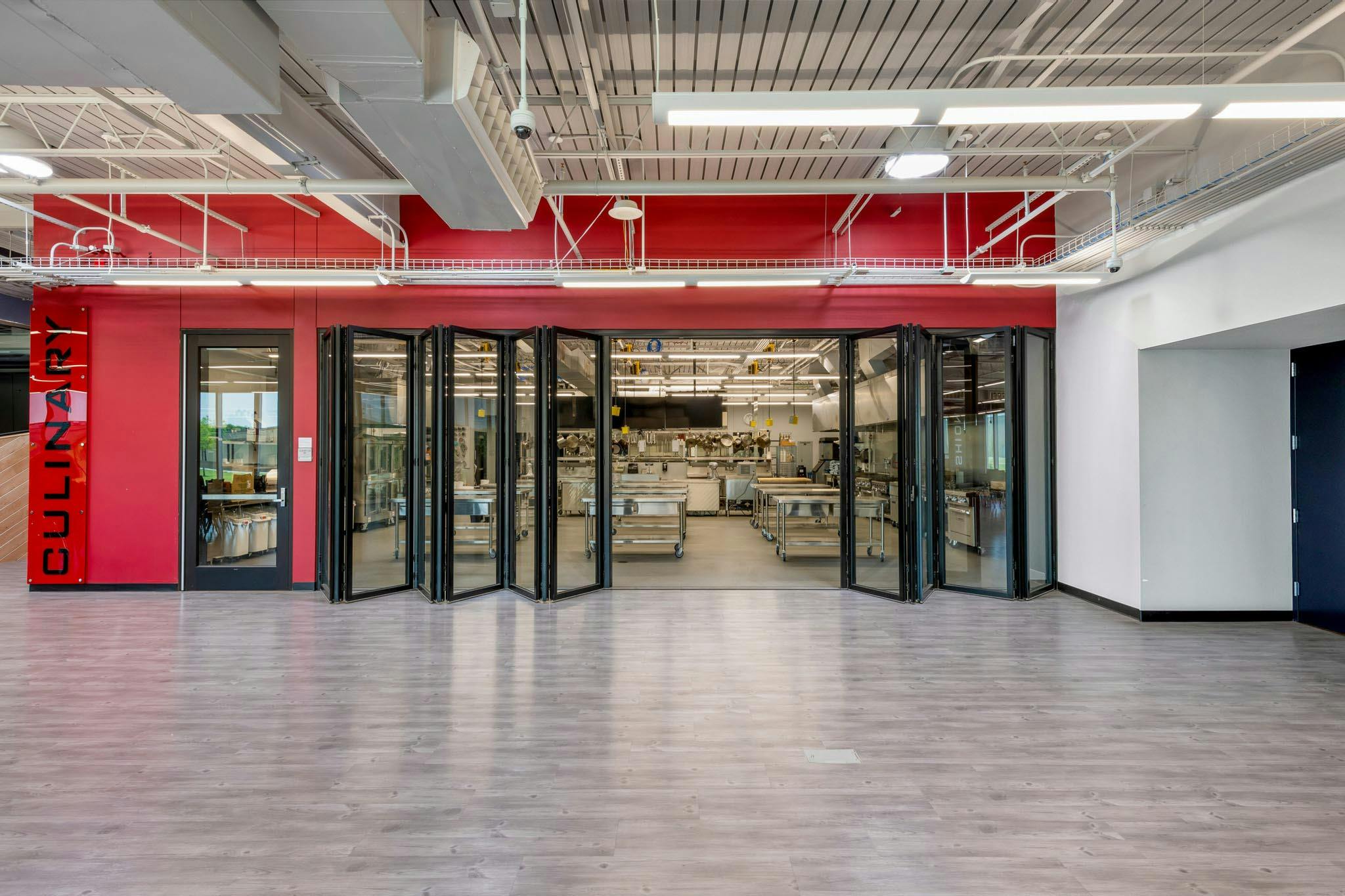 Classrooms are organized into "neighborhoods," where a set of classrooms surround a unified, collaborative hub. Educators have the ability to enlarge their teaching space and create lesson plans that expand beyond a traditional classroom setting and in a variety of configurations with two, three, or more classes connecting at once. Read more about East Elementary here, and about Lubbock Cooper High School here.
Discover an array of other projects that leverage NanaWall moving glass wall solutions at NanaWall.com!