ClimaCLEAR™
Control Outdoor Elements Transparently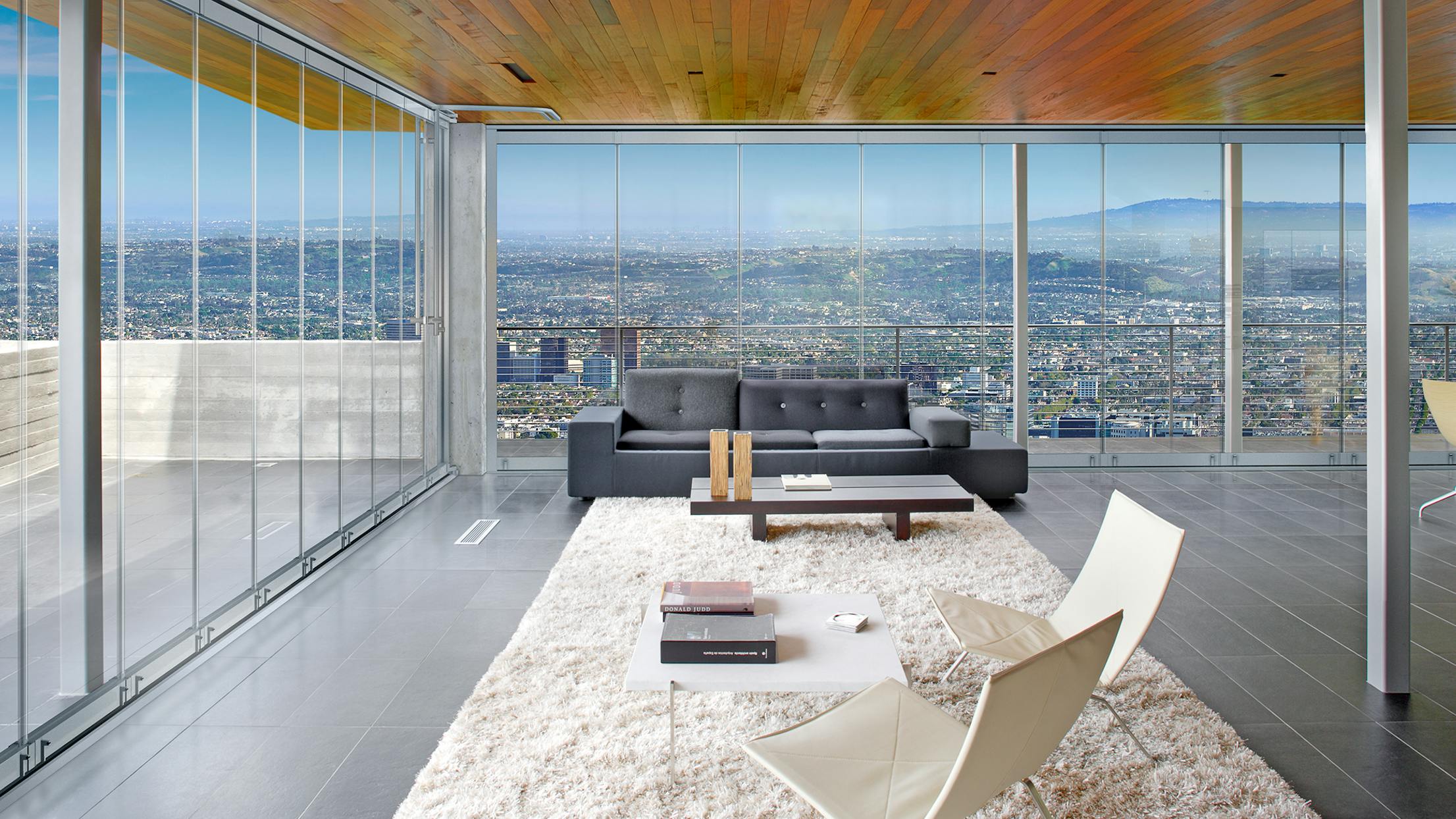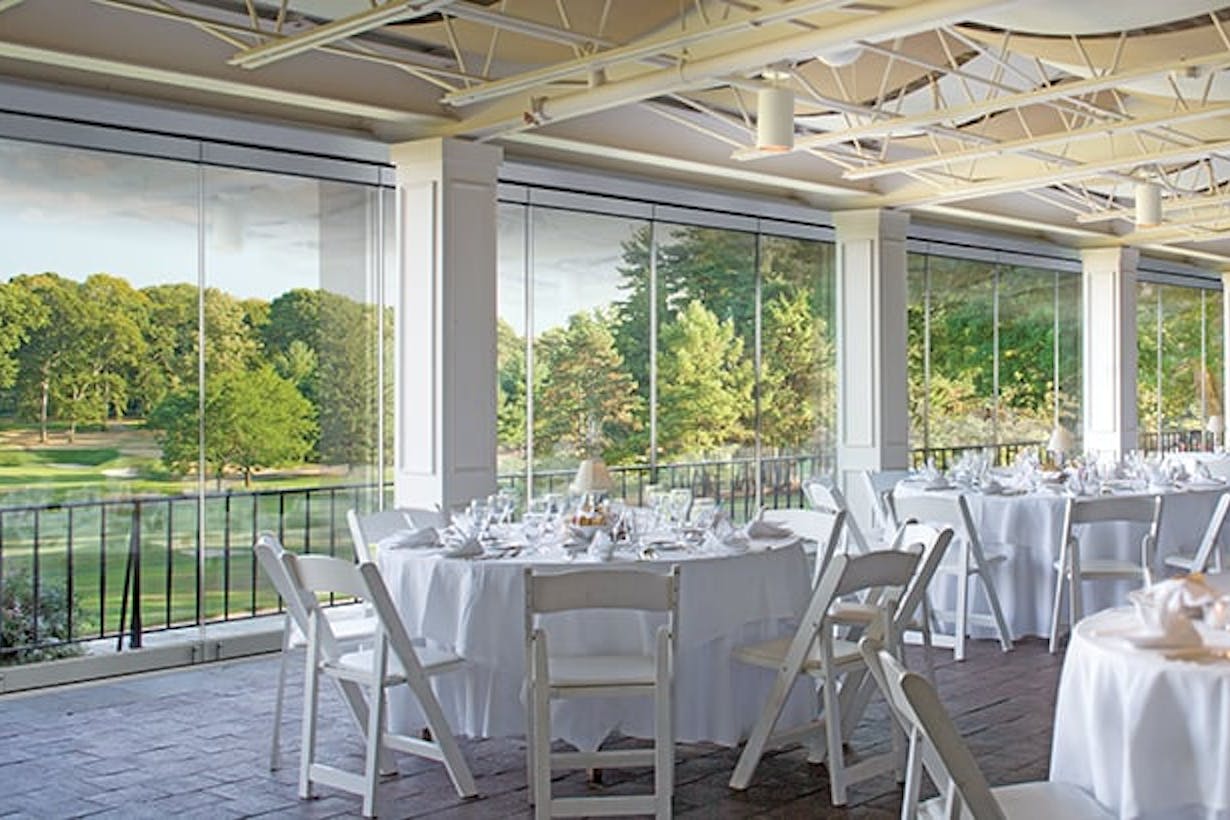 Transparent Vertical Weather Seals
Standard between all sliding panels and single action end panel are super clear vertical seals to seal against wind driven rain and to reduce air infiltration. The seals virtually disappear from sight. Light transmittance (LT) of the weather seals has been independently tested and rated for 75% clarity and luminosity.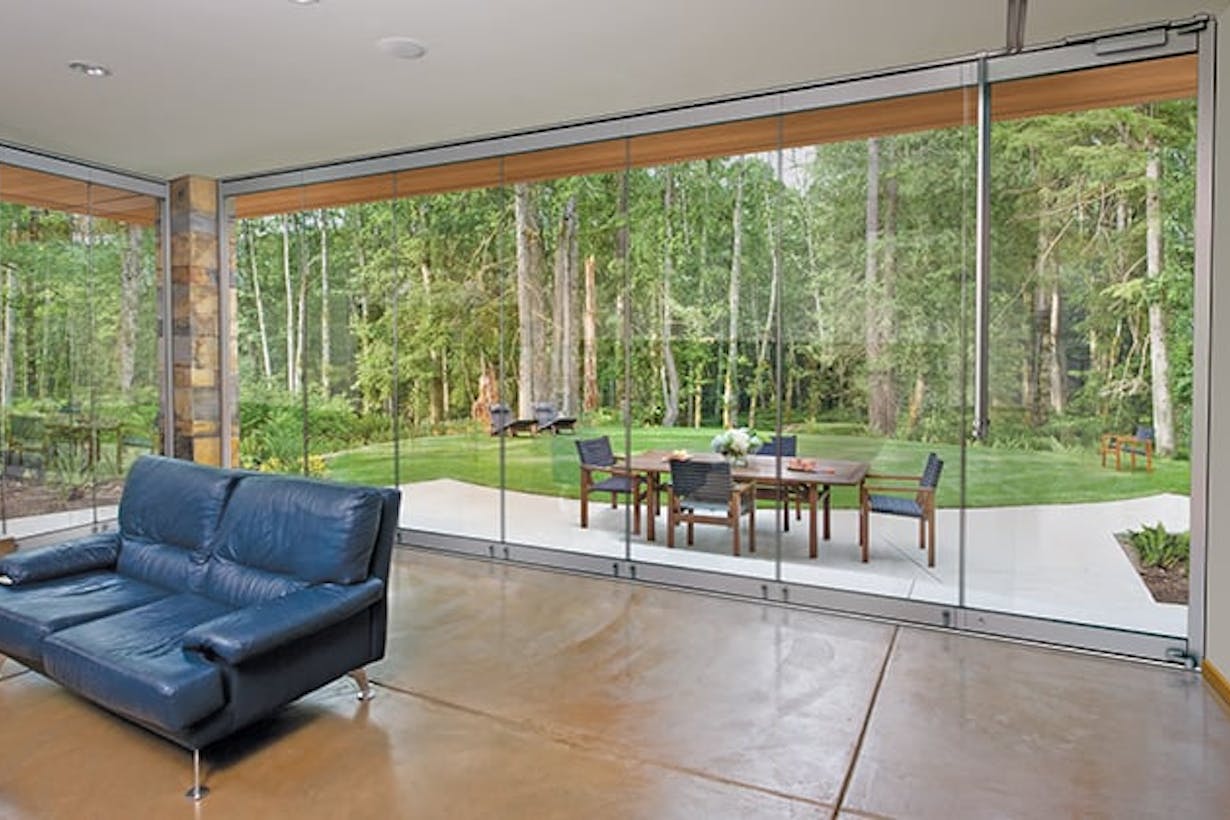 System Security
Structural integrity of the system is achieved through the combination of strong rollers, the clamping of the 1/2″ (12 mm) monolithic glass, and through panel locking. Each closed panel of ClimaCLEAR can be securely locked in place. Standard to the swing panel is the Reverse Locking Ladder Pull handle with the handle starting at hand height and extending up to the top rail, outfitted with inside/outside locking and an additional lock at the bottom rail. The system has passed forced entry requirements.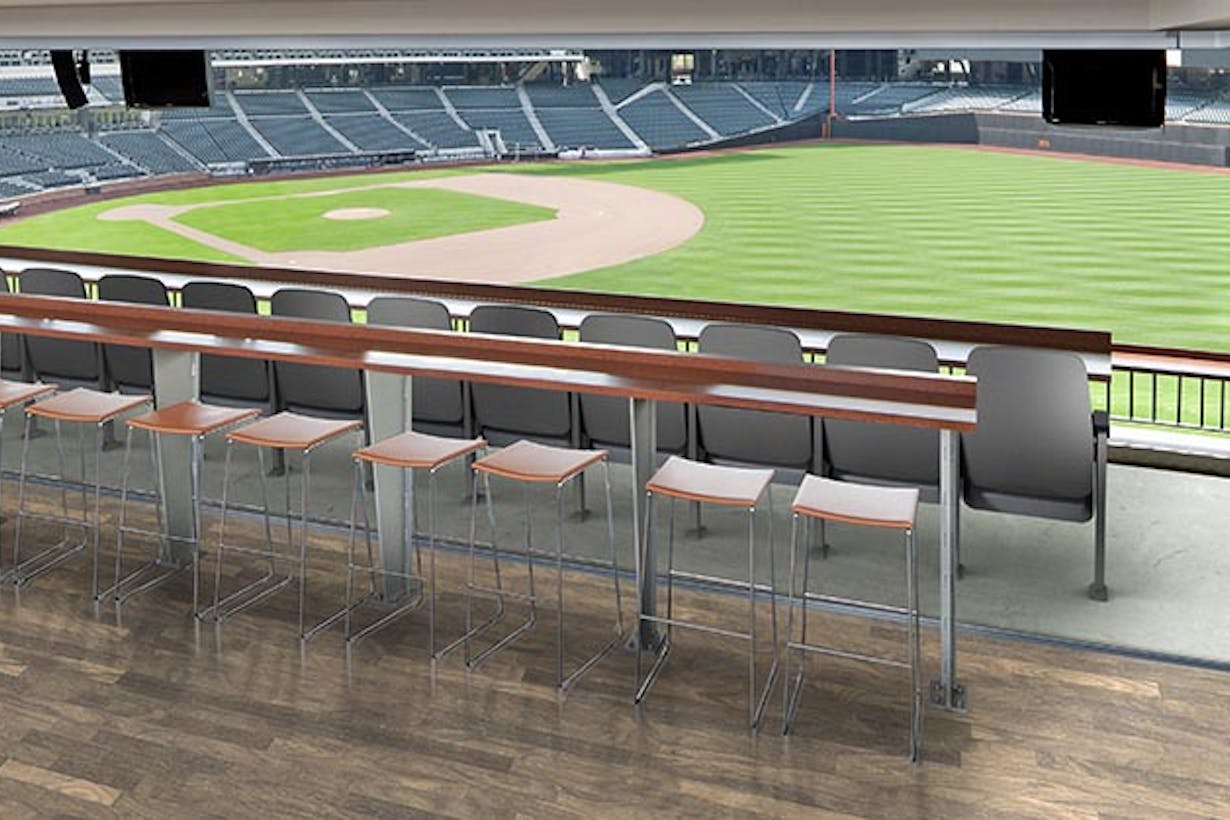 Parking Bay and Stacking Design Flexibility
To optimize space management, customizable stacking and parking bay options are possible.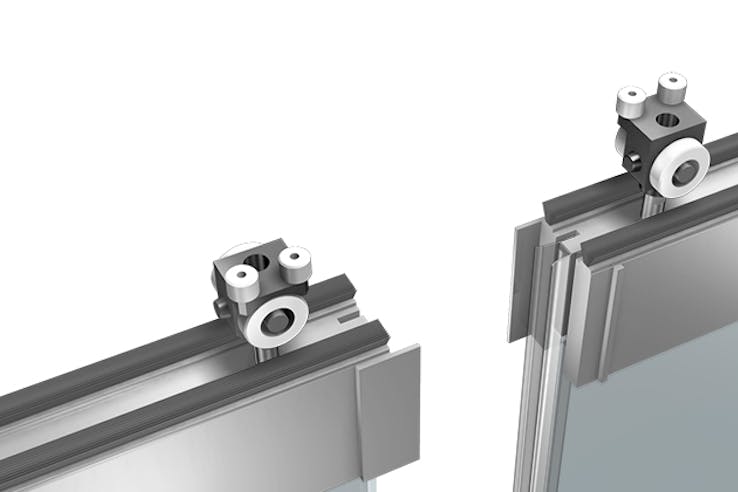 Horizontal Dual Sided Brush Seals
All horizontal continuous door rails come standard equipped with double fin brush seals on both sides, top and bottom, for weather protection.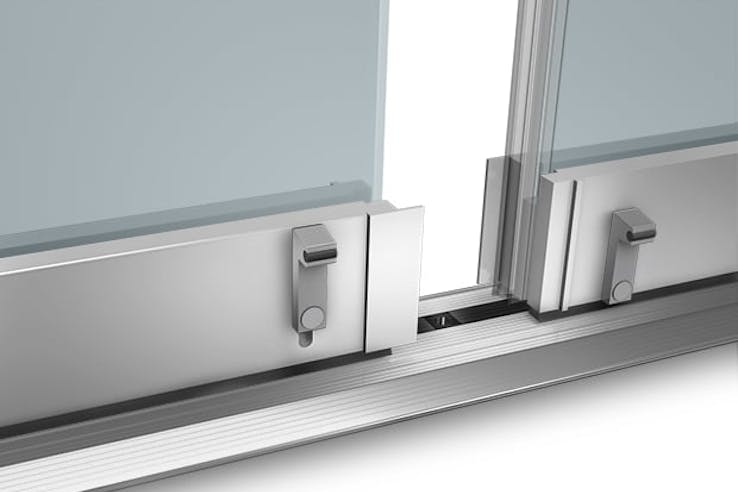 Patented Panel Interlocks to Help Keep The Weather Out
Proprietary male/female panel interlocks at the top and bottom rails are designed to help keep the weather out. Panel floor bolts are foot activated effectively locking the panel into place without the need to kneel down.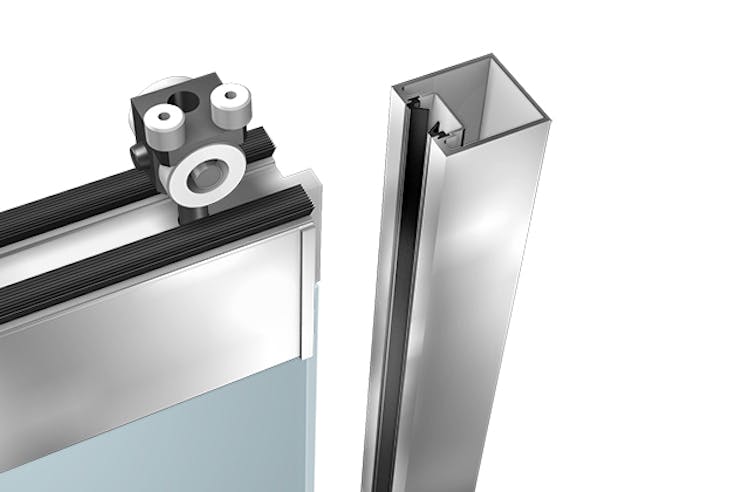 Intelligent Rollers Provide One Hand Operation
German engineered roller system ensures quiet, smooth, and trouble free single hand operation by using an "intelligent" guiding system for moving individual panels one at a time.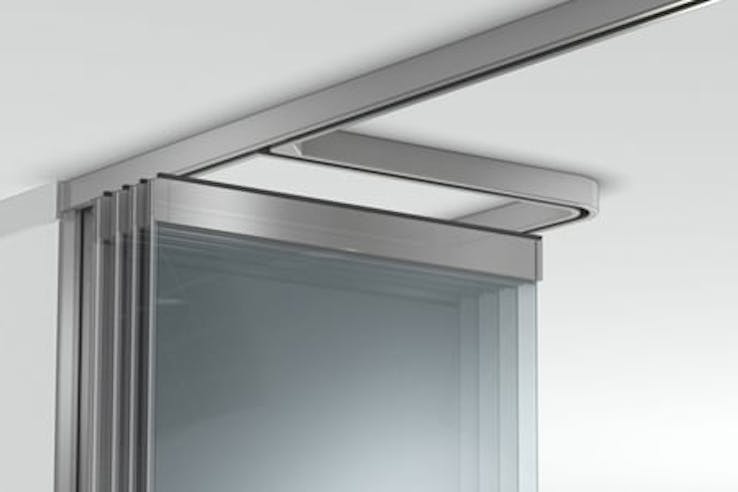 Single Track Sliding
Offering complex design flexibility, the single track individual panel design is able to create an unlimited span of top-hung panels for straight openings of any size. No "train station" effect from multiple floor tracks.
Extreme Weather Resistant
Energy-efficient by design, our glass walls keep the elements at bay, ensuring that even as seasons or temperatures change, your interior comfort will always remain the same.
Certified Testing Standards
NanaWall products endure the latest AAMA testing standards for air, water, structural, and forced entry.
Highly Energy-Efficient
Designed to keep the elements at bay, holding warmth inside while acting as a transparent barrier to the weather outside.
Sustainable Design
NanaWall products contribute to multiple LEED rating systems and potentially several credit categories.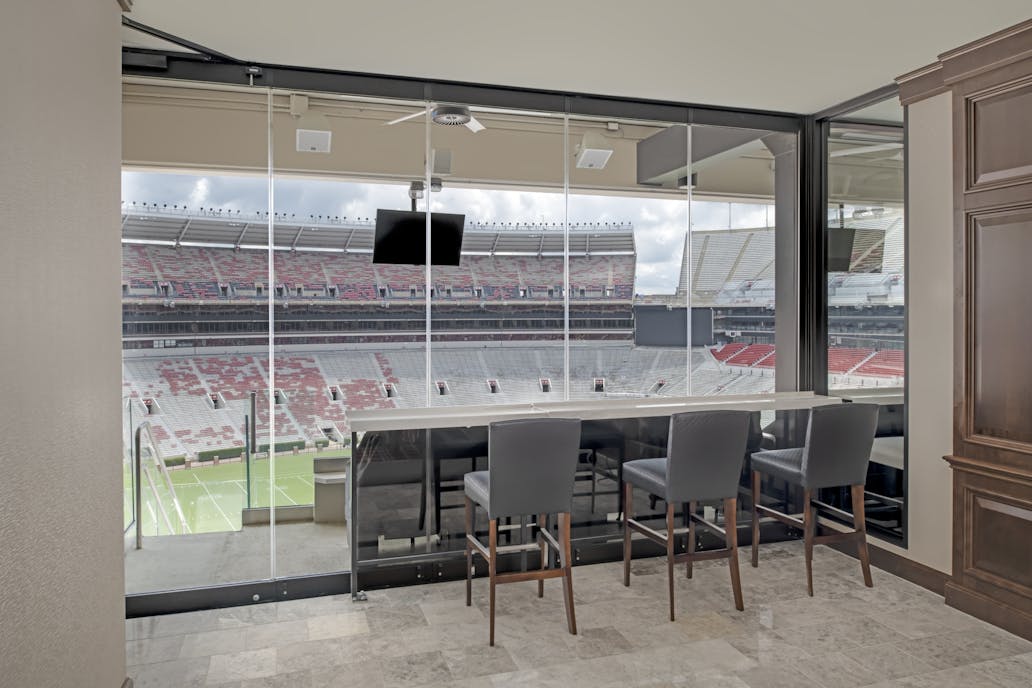 Performance When Closed Matters Most
Large openings are easy to design and there are many options to choose from. When selecting a product that best fits your project, how it performs when closed is important.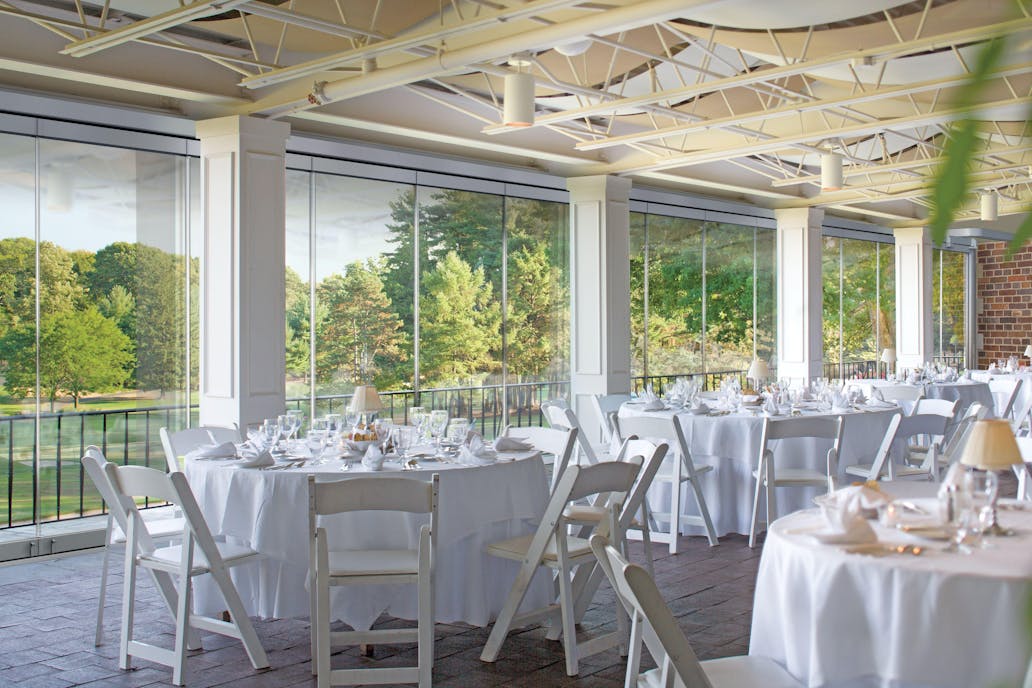 Test Results
Patented (Patent No. US10590694), non-thermally broken single pane, ClimaCLEAR has been independently tested and rated, making it the choice for flexible space management solutions for outdoor spaces for both residential and commercial applications
See Air, Water, Structural, Thermal, and Forced Entry Results
What Our Customers Have to Say
Bronco Stadium | Boise State
Stueckle Sky Center and Bronco Stadium hold one of the longest single installations of a NanaWall system totaling 324 feet of unobstructed views whether the system is opened or closed.
Amway Center | Orlando Magic
At this newly renovated Orlando stadium, frameless all glass systems were installed to luxury suites to allow the occupants' privacy when needed but with unobstructed views at all times.
"Throughout the country, stadium and arena owners are looking for ways to attract fans and increase revenue year-round."
— Tim Baker, Architect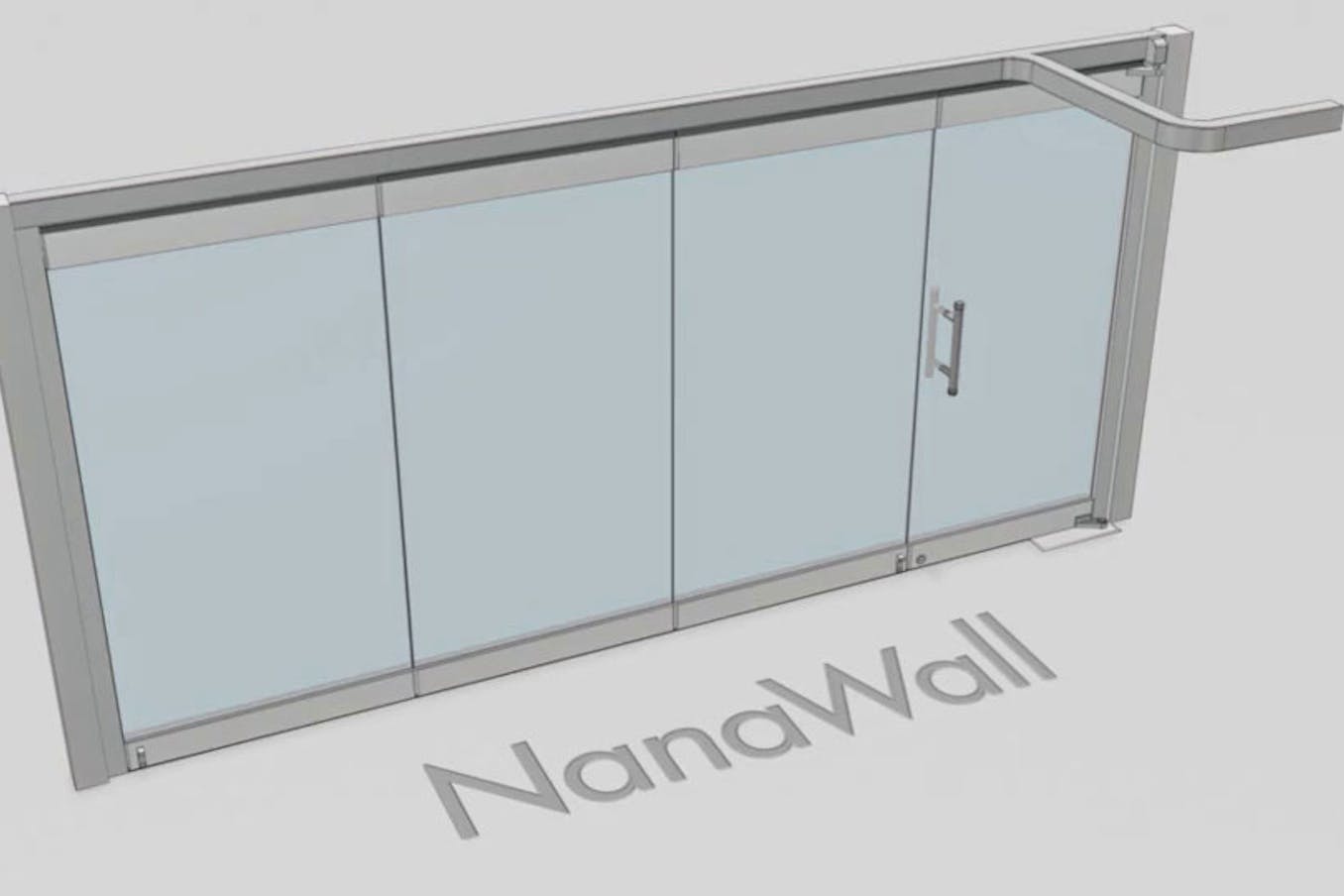 Please note the following:
The number of panels in a system can be unlimited.
Stacking can be on the left or right, inside or outside, only on one side or on both sides.
The swing panel can be inswing or outswing.
The stacking area can be wide or narrow and with additional track, can be located almost anywhere, near or far.
Within certain limits, unequal panel widths may be possible.
More Configurations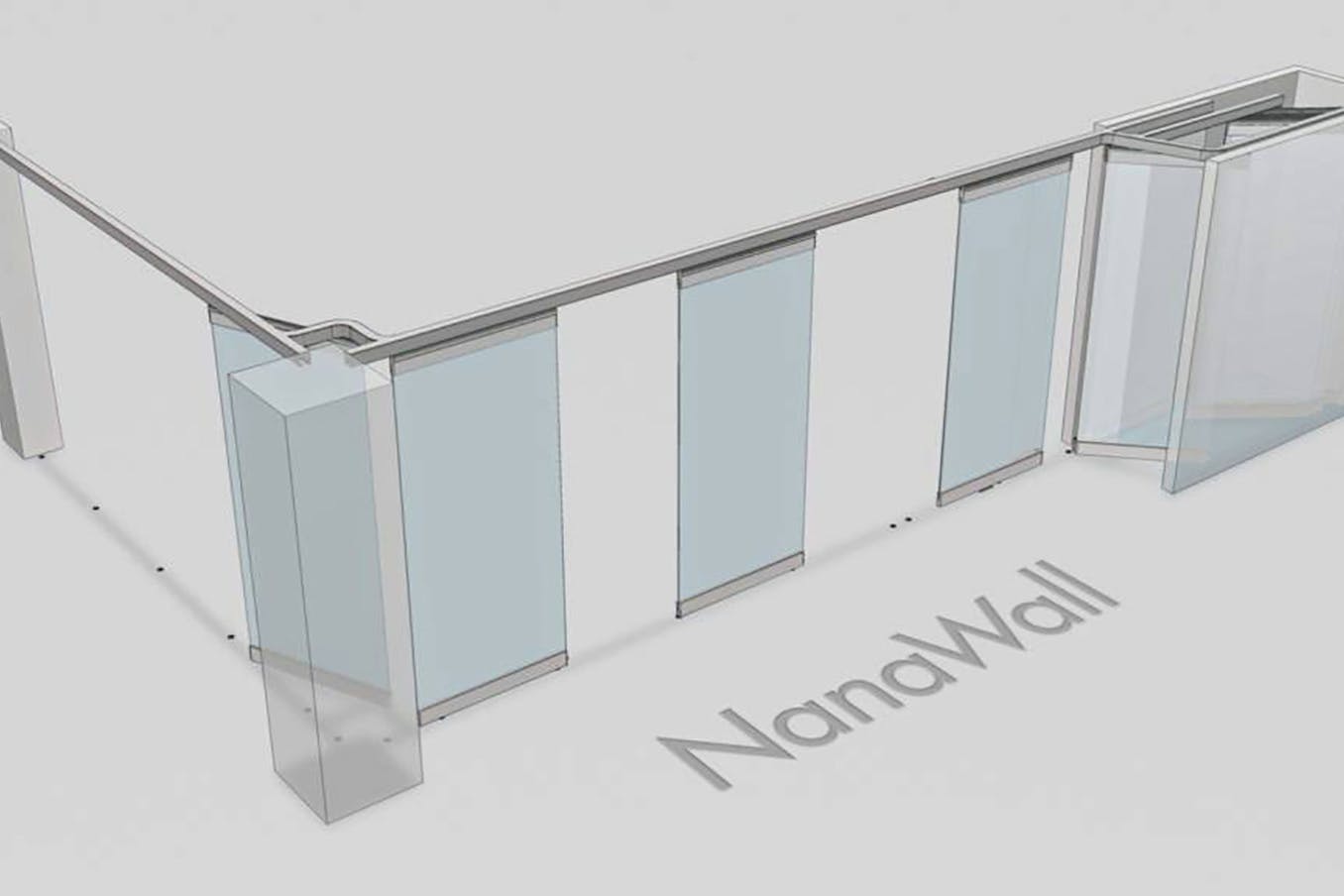 https://www.nanawall.com/glass-walls/sliding/climaclear#lu7e3o4q33
Can't find something or need a custom configuration?
We consider ourselves your partners from day one. Connect immediately with a NanaWall expert to answer your questions and explore how we can support your project.
(866) 210-4285
Monday - Friday: 7 AM - 5 PM PST
Connect With Us