Window Door Combination
A window/door combination designed for a modern indoor outdoor kitchen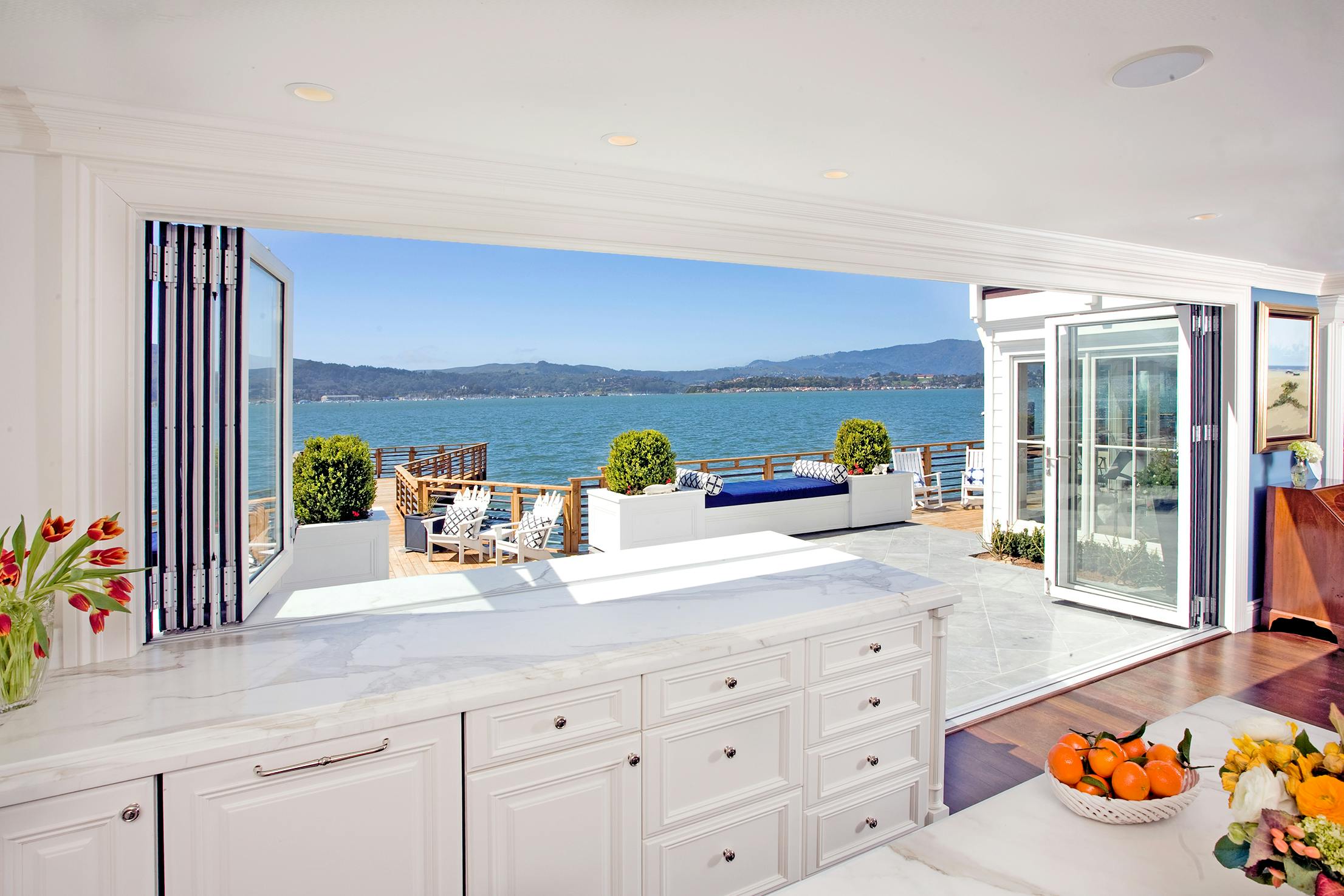 Combines NanaWall opening glass windows and opening glass floor-to-ceiling panels
Built by applying dual height panels to existing NanaWall products
Two types of kitchen transition systems: folding glass walls and single track sliding glass walls
Request a Quote
The modern kitchen is used for more than preparing food; it's an entertainment room. No longer just for food preparation, the kitchen has morphed into a multifunctional space used by the whole family. It is the life center of the home.
We built a solution that allows a kitchen to serve a modern purpose in a single installation: The Kitchen Transition.
By blending with the outdoors, the Kitchen Transition creates an indoor outdoor kitchen with the open space and enjoyable environment to entertain.
Simplify Outdoor Dining
Blend the functionality of the kitchen with the space from outside. Avoid buying redundant outdoor kitchenware or struggling to carry food outside through a limiting, traditional patio door option.
Create Additional Counter Space
Allow indoor and outdoor guests to interact over the counter, which can now double as a bar or buffet.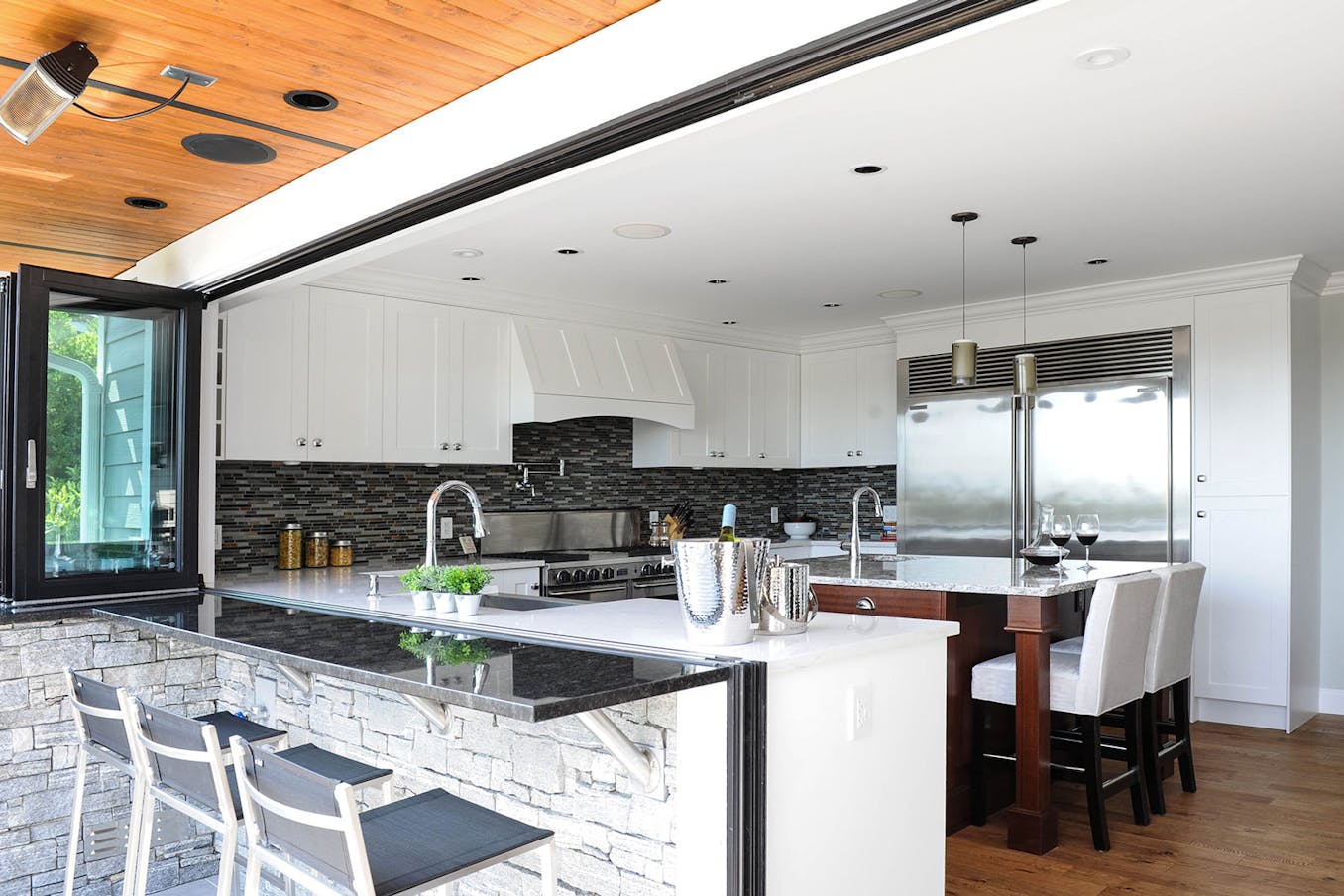 Built with dual-height bifolding glass windows and glass walls that connect with a powerful seal at the counter's end.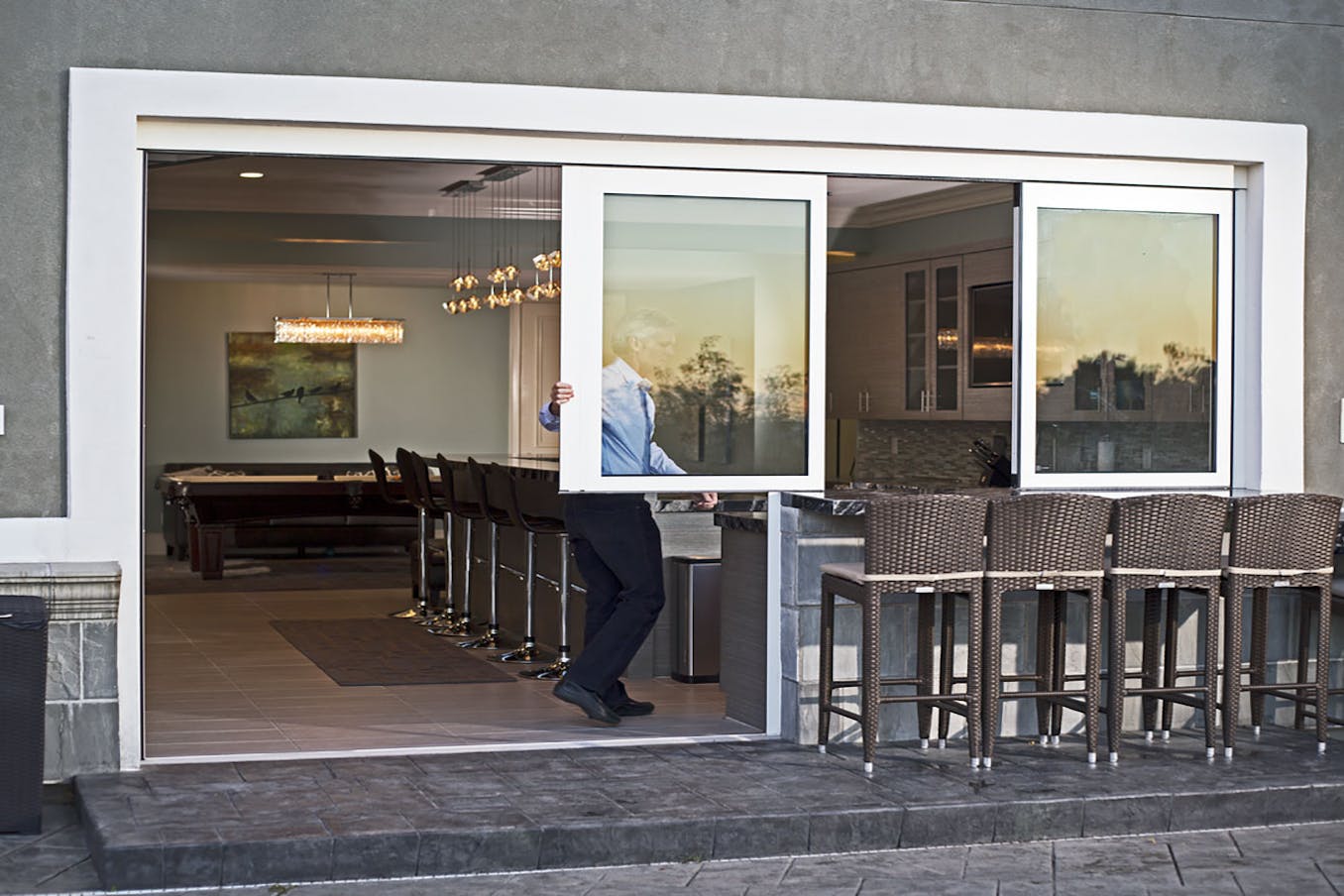 Built with dual-height glass single track sliding windows and walls. Each panel slides independently on the single track.
What Our Customers Have to Say
Brooklyn Brownstone
Creating the New Family Living Space for homeschooling, COVID-19 safe open-air play dates, dining area and outdoor movie night. 
Belvedere Kitchen
For this kitchen project the decision was to install a folding window/wall combination to give the homeowners the indoor/outdoor kitchen and entertainment area flexibility they desired.
The window-wall combination was a great success. The dimension and parameters were exact."
— C.K. Dluzak, Builder
We consider ourselves your partners from day one. Connect immediately with a NanaWall expert to answer your questions and explore how we can support your project.
(866) 210-4285
Monday - Friday: 7 AM - 5 PM PST
Connect With Us