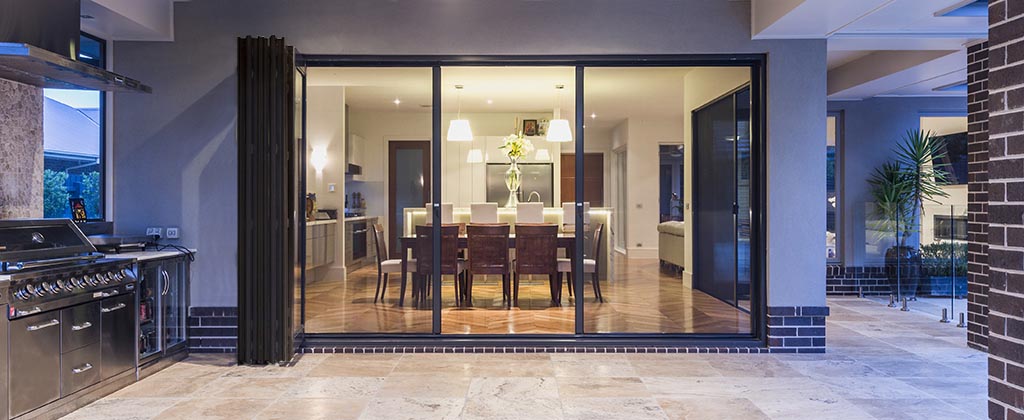 Retractable Screening For
Insect Protection, Privacy and Ventilation
Whenever Needed
A fully retractable screen designed for large openings is a perfect complement to a NanaWall system
Enjoy a NanaWall System Anywhere
When your location demands protection from bugs or insects or if you need privacy and shading, you can choose from two types of screen accessories.
Minimal verticals option
The Screen ONE is a fully retractable non-pleated screening option with minimal verticals made of ultra-strong, UV resistant fiberglass mesh housed in a single cartridge riding on a single track. 
FEATURES & OPERATION
Secured zippered track prevents the screen from blowing out of the track, ensuring a good seal
The Screen ONE works in open corners with the use of a double screen installation that meets in the corner
Patented braking technology allows a self-locking brake to fix the screen in any position along the track.
Sizes
A single Screen ONE is suitable for openings up to:
9'0" tall x 12'0" wide 
10'0" tall x 9'0" wide
Dual screens can cover double that area.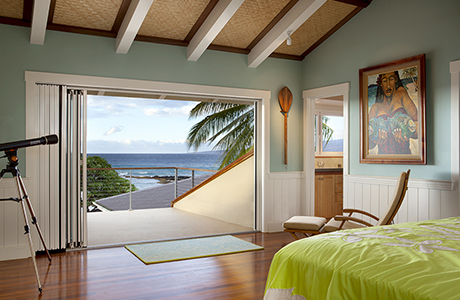 Screen classic Stored
Easily slides and stacks away to not obstruct your view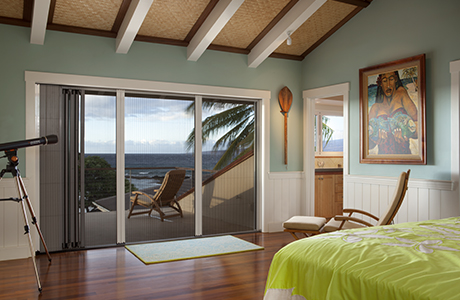 Screen classic Expanded
Simply slide the screen in place when needed. No troublesome mechanisms or bulky frames to worry about. The very low profile track and guide system allows for full or partial opening of the screen anywhere in the opening
• The pleated mesh screen with its patented, reinforced wire tension system is designed to create a sturdy screen
• Customizable to your NanaWall – including color, size and config etc.
• Screen moves easily and can be partially opened or closed in any position
• Collapsible pleated screen panels ride a single, narrow, 1/8" (3mm) high floor track
• Screen panels can be stopped at any point along the single track for safe manual operation
• For the occasional mishap walk through, the screens are easy to put back in the cassette and the track
Video of Screen classic Operation
Watch how easy it is to open and close the Screen Classic