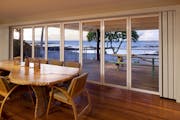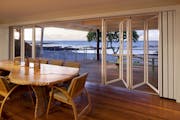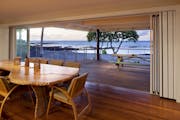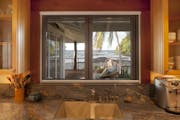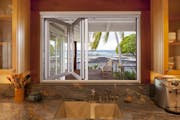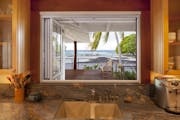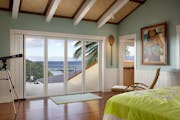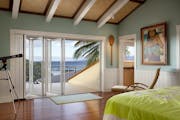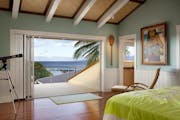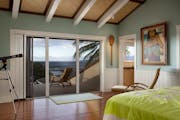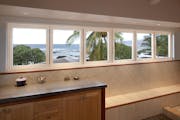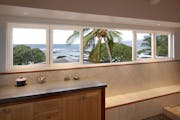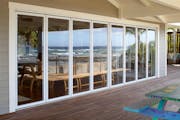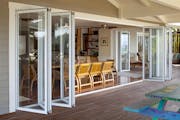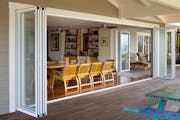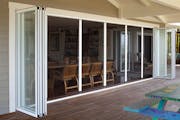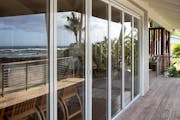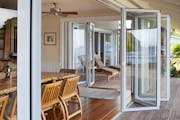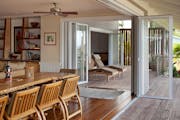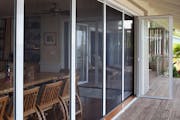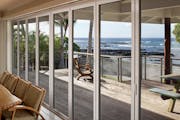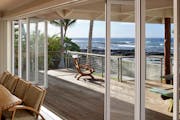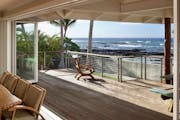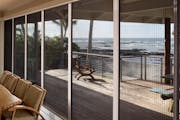 Architect
Dinmore & Cisco AIA
Photographer
Lawrence Anderson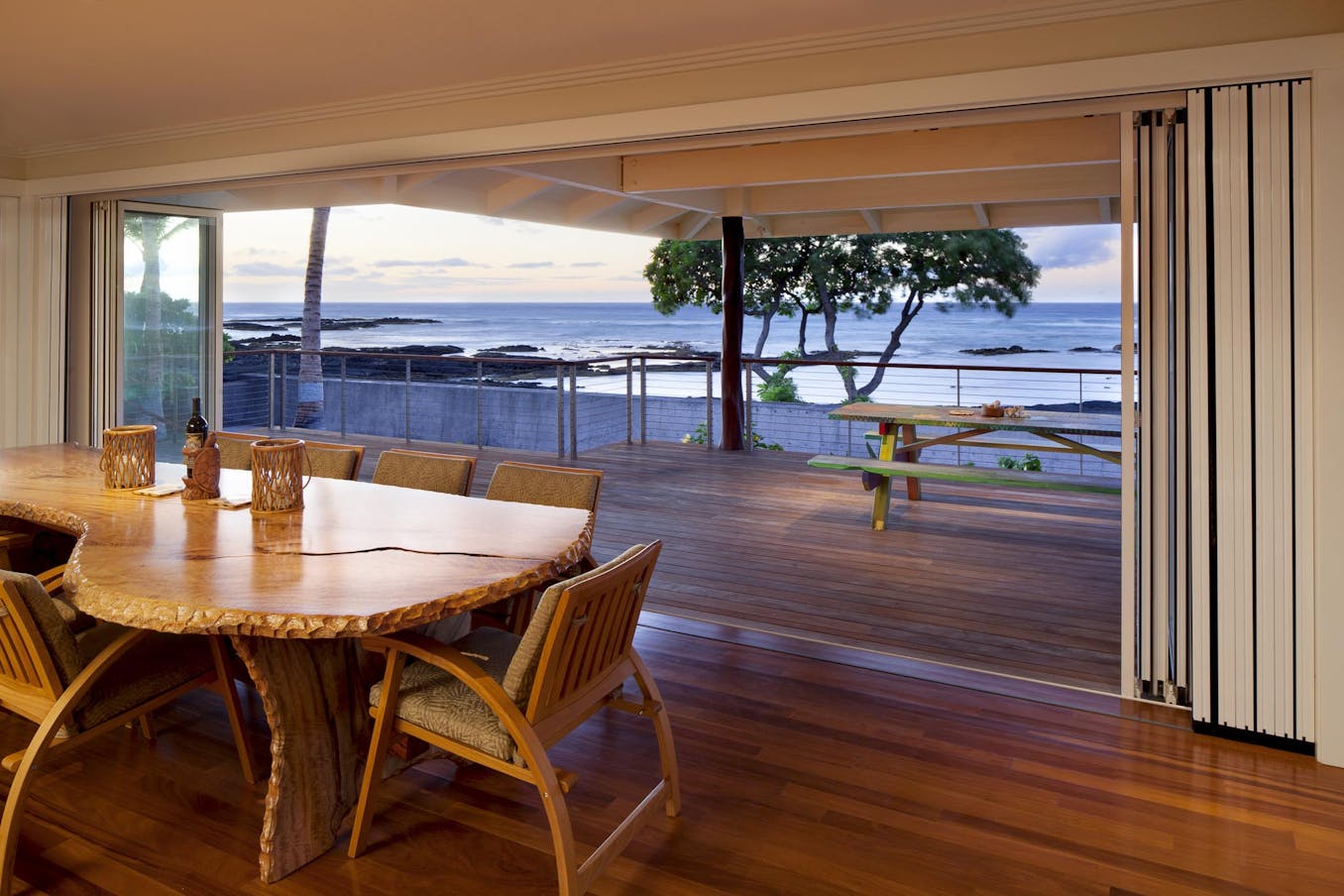 Kamulela, known by the locals as Waimea, lies on the northern part of Hawaii's Big Island, a short drive north and west from Mauna Kea, the island's highest volcanic peak. With shoreline to three sides and a mountain peak to the fourth, it's only natural that residents and proprietors of lodgings would look for ways to expand their views and remove obstructions from sightlines. NanaWall is a frequent choice, for good reason.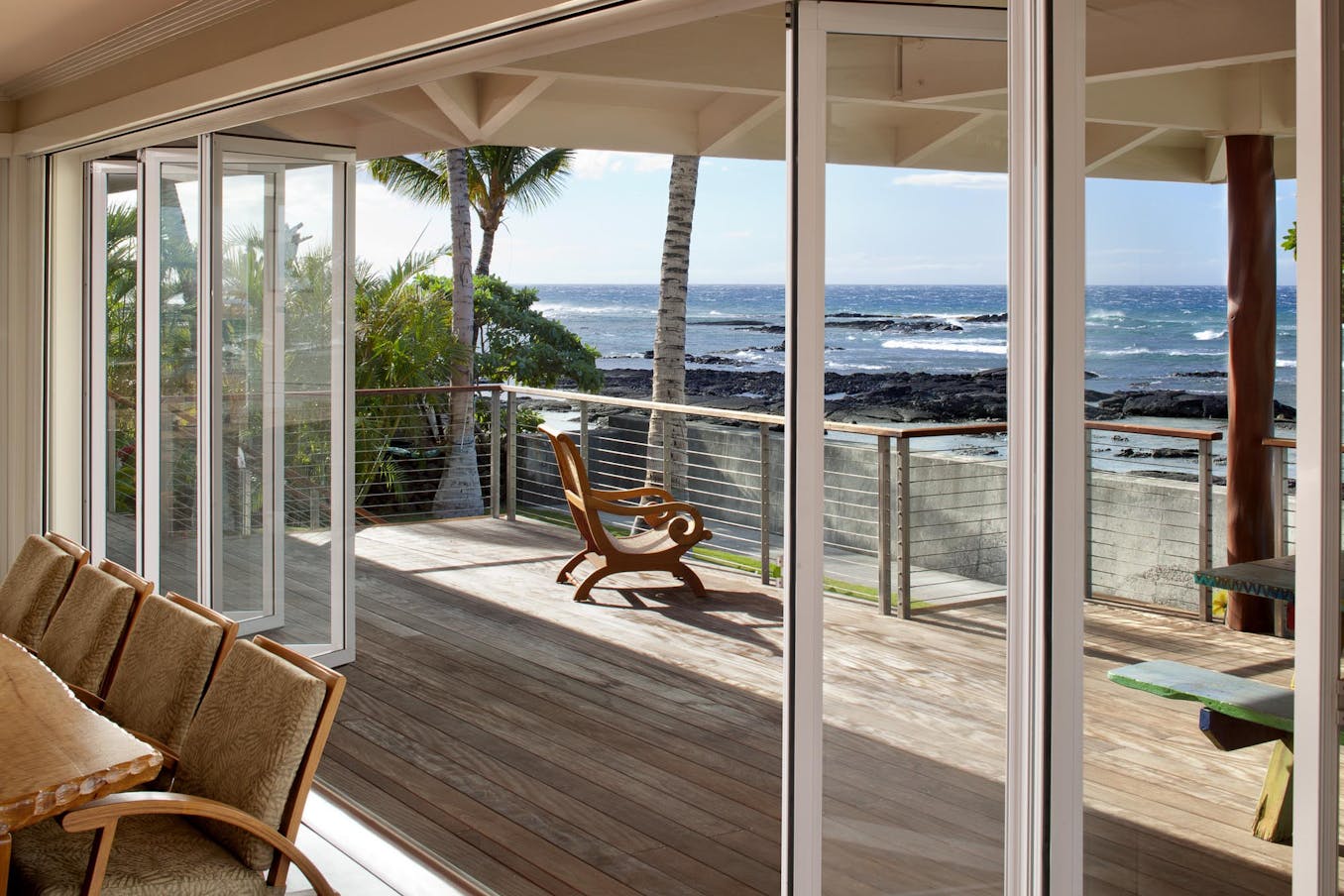 Time for a Remodel
"When we purchased the house, we knew we needed and wanted to do a major remodel," relates Joe Matza, a technology industry executive and resident on Kamuela's shoreline. "One of the best features of the house is its amazing ocean view. Before construction, the view was limited to 16 feet of sliding doors. We decided early on that we wanted twice that area, and we wanted the opening to be as free of glass as possible when the doors were open."
Few systems could offer what Matza wanted. Either the framing or the glass door itself would partially obstruct the view. "Our first design included multi-track pocket sliders. To use the sliders we had to give up five feet of deck space to park the door panels," Matza recalls. "We didn't like that."
Maximizing on Unobstructed Views
Matza eventually came across NanaWall while researching solutions online, and decided on a span of NanaWall's SL60 Thermally Broken Aluminum Framed Folding System, with a Screen Classic component. With its single track, and a substantial reduction in the amount of space occupied by the doors when fully open, Matza had found a solution that works.
"I like NanaWall because we could design for the maximum opening size with the smallest door footprint," he says.
"I like NanaWall because we could design for the maximum opening size with the smallest door footprint."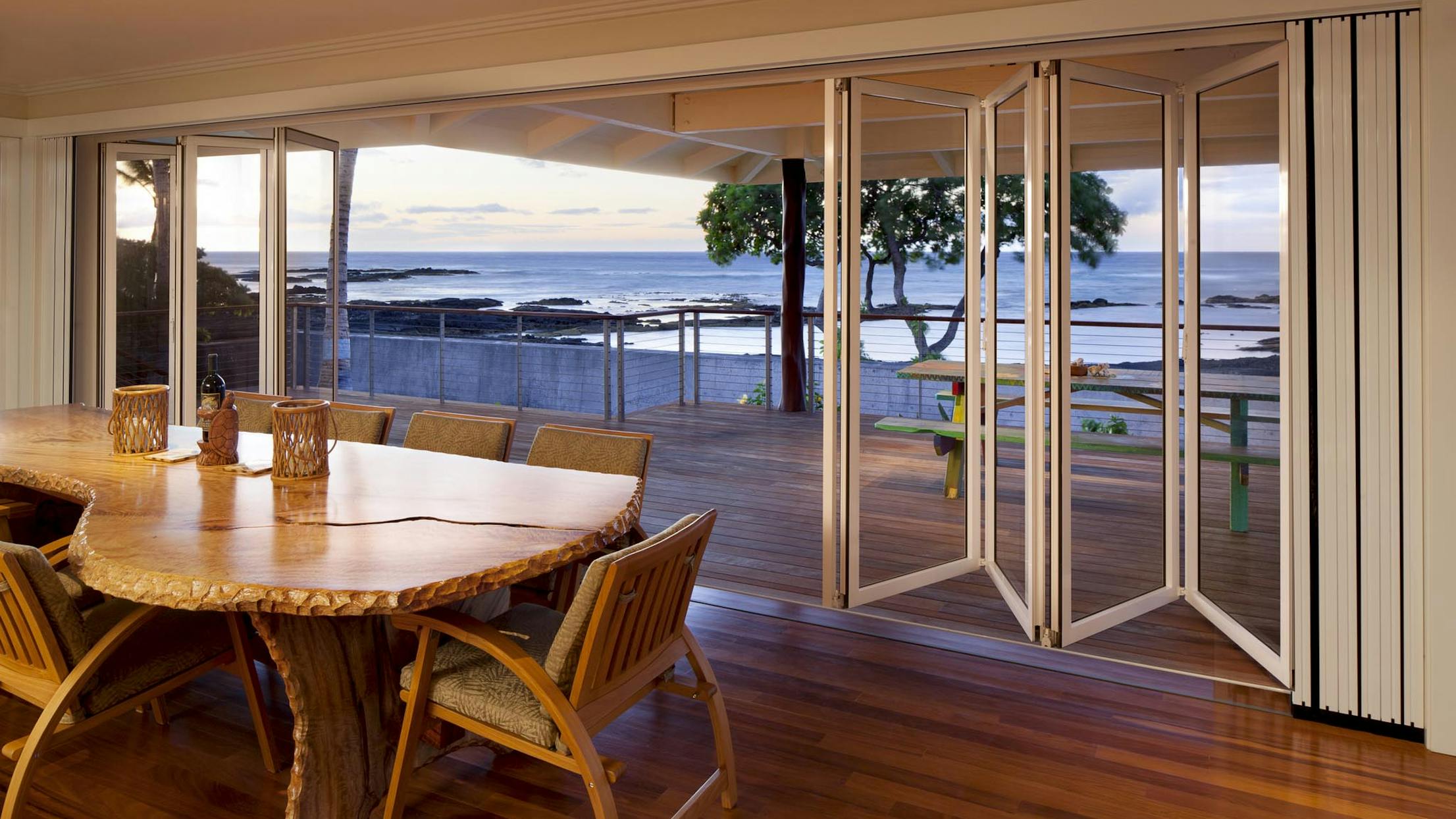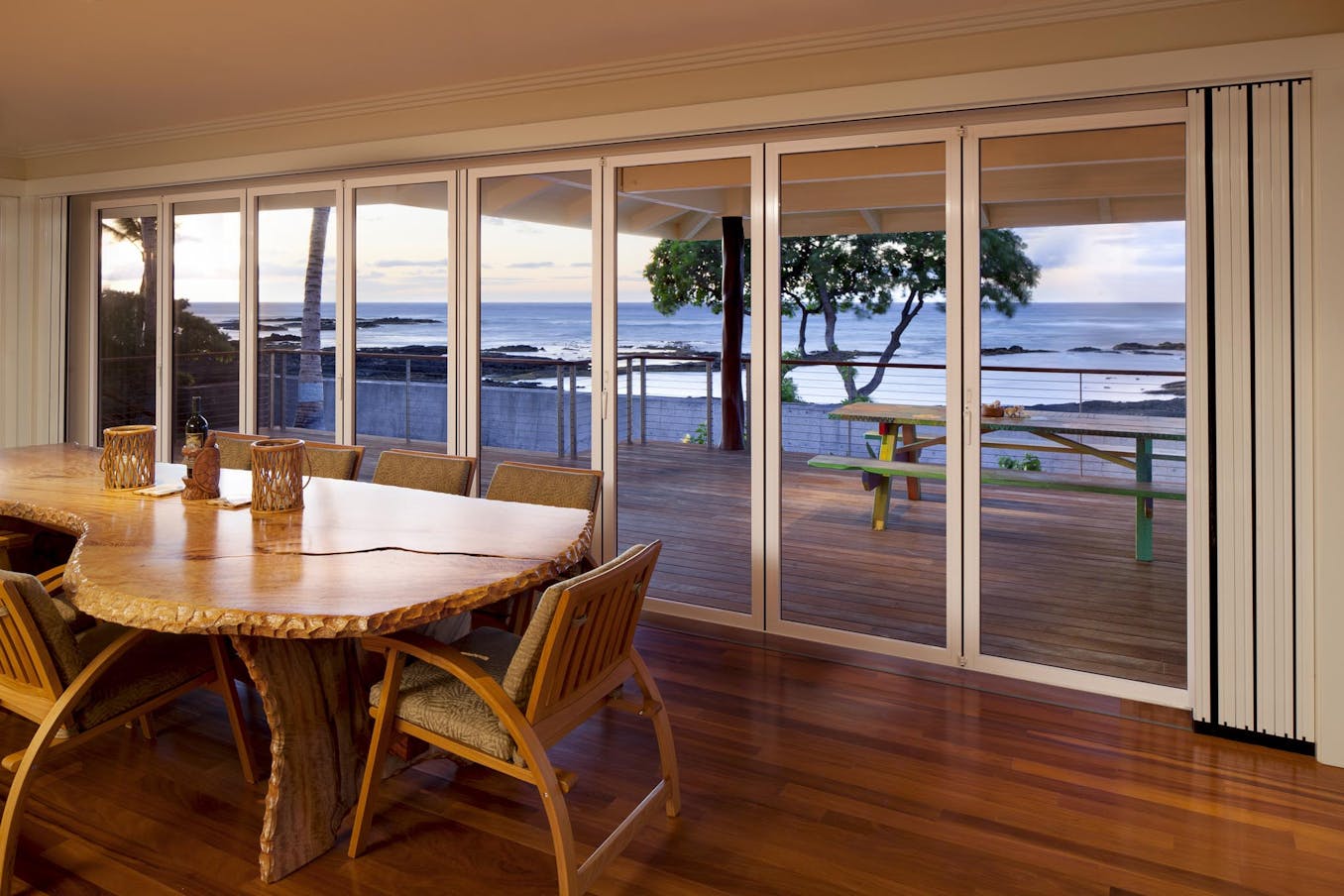 A smart consumer, Matza carefully researched NanaWall before selecting the SL60 system for his project. "I had a few conversations with [NanaWall's] rep, and then decided to visit the factory in Northern California," he recalls. "I was hooked, because we were able to install a single-track system, reach the opening size we wanted, and only give up about a foot of space on each side when the doors are fully open."
Matza enjoyed a high level of manufacturer support throughout the project and installation. But ultimately it is the NanaWall system itself that must perform.
Available in either a top-hung or floor-mounted configuration, the SL60 system boasts NanaWall's highly regarded and provable engineering. Stainless-steel runners and door hardware ensure both a high level of security and smooth operation, even after years of daily use. This makes the system highly advantageous for homeowners who want to regularly convert and indoor living space into an effective covered outdoor space.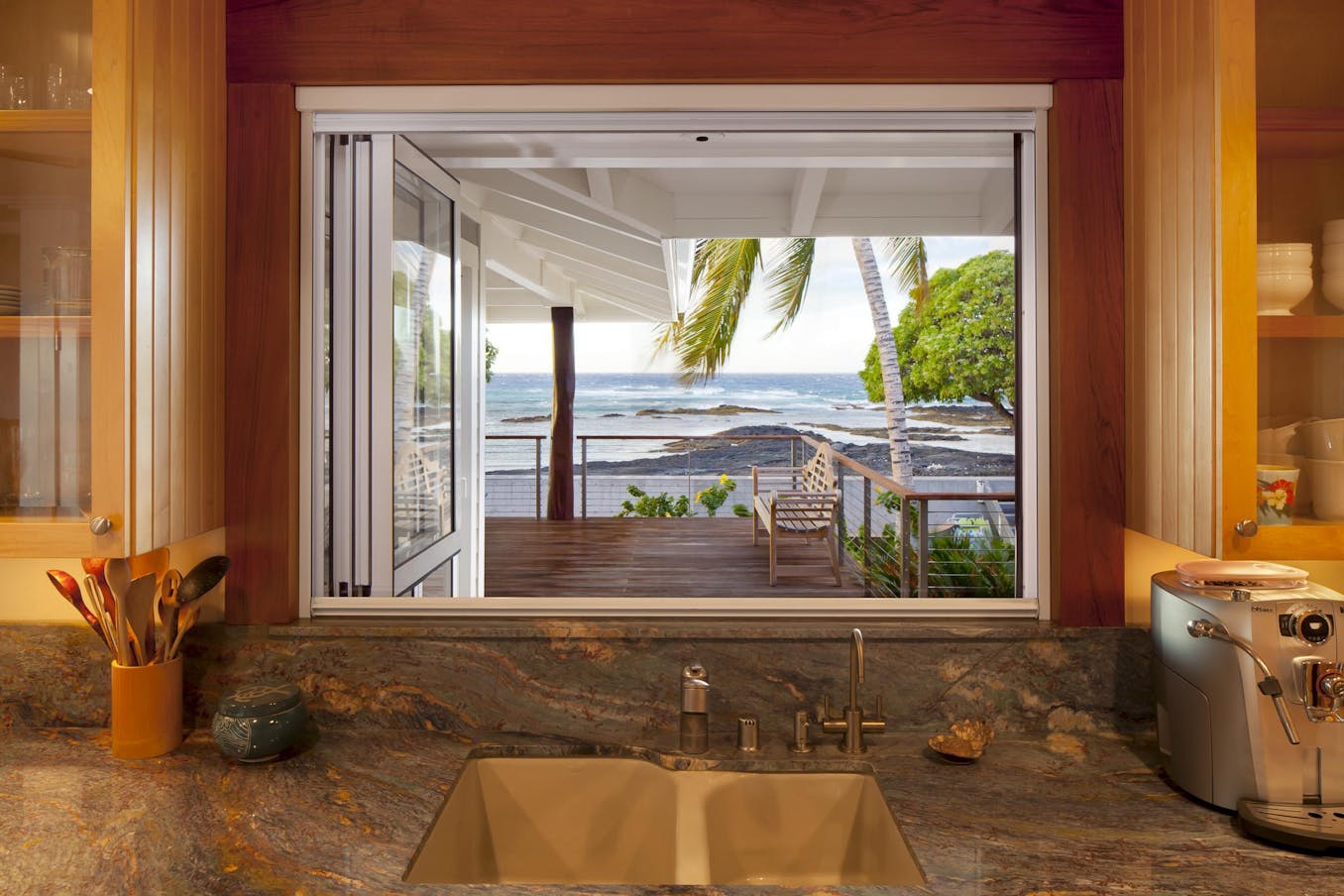 Weather Resistant Performance
For those times when the system doors must be closed, NanaWall's construction provides a comforting level of weather resistance. The SL60 is tested to AAMA HGD- LC45 915x2600 with no water entry -- even at 15 pounds per square foot -- and approved for use under Florida's strict building codes for high-velocity hurricane zones. So residents in tropical climes can feel assured that any kind of weather will remain outside, and interiors will be completely safe and dry. And for any climate, NanaWall's superior thermal break offers excellent insulation, humidity control and noise attenuation properties.
Adding a Retractable Screen for Insect Free Protection
Adding the Screen Classic component, as Matza chose, offers even more flexibility for those times of year when insects may be problematic. Plus, homeowners and designers can take advantage of the dual color option, selecting a different matte or glossy finish for the inside and outside from NanaWall's palette of over 200 colors.
What our Customers Have to Say