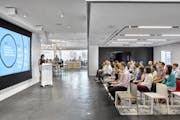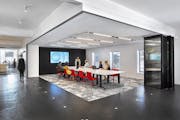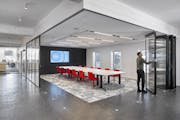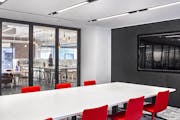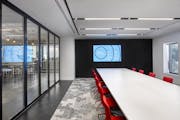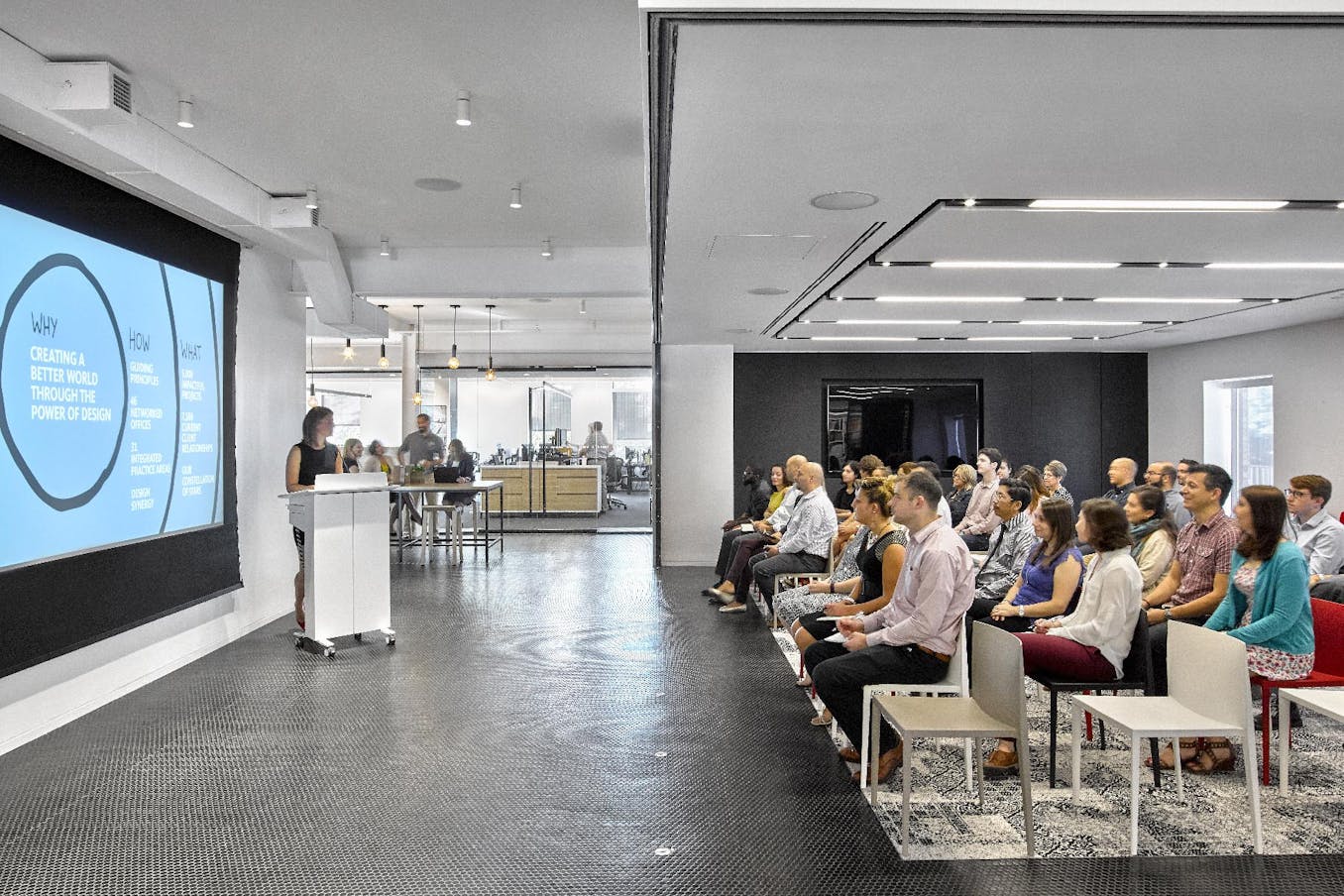 American business culture, which once promoted and rewarded the "star soloist," has come to recognize the benefits of transparency, collaboration and increased communication. This shift is reflected physically in contemporary office design, which increasingly features not only open offices, but the availability of collaborative spaces of varying sizes, designed to encourage both scheduled and spontaneous gatherings of anywhere from two people on up to all-hands-on meetings of the entire office staff. These occasional-use spaces can be most space-efficiently and cost-effectively created using operable walls that allow smaller rooms to be opened and joined together into larger ones.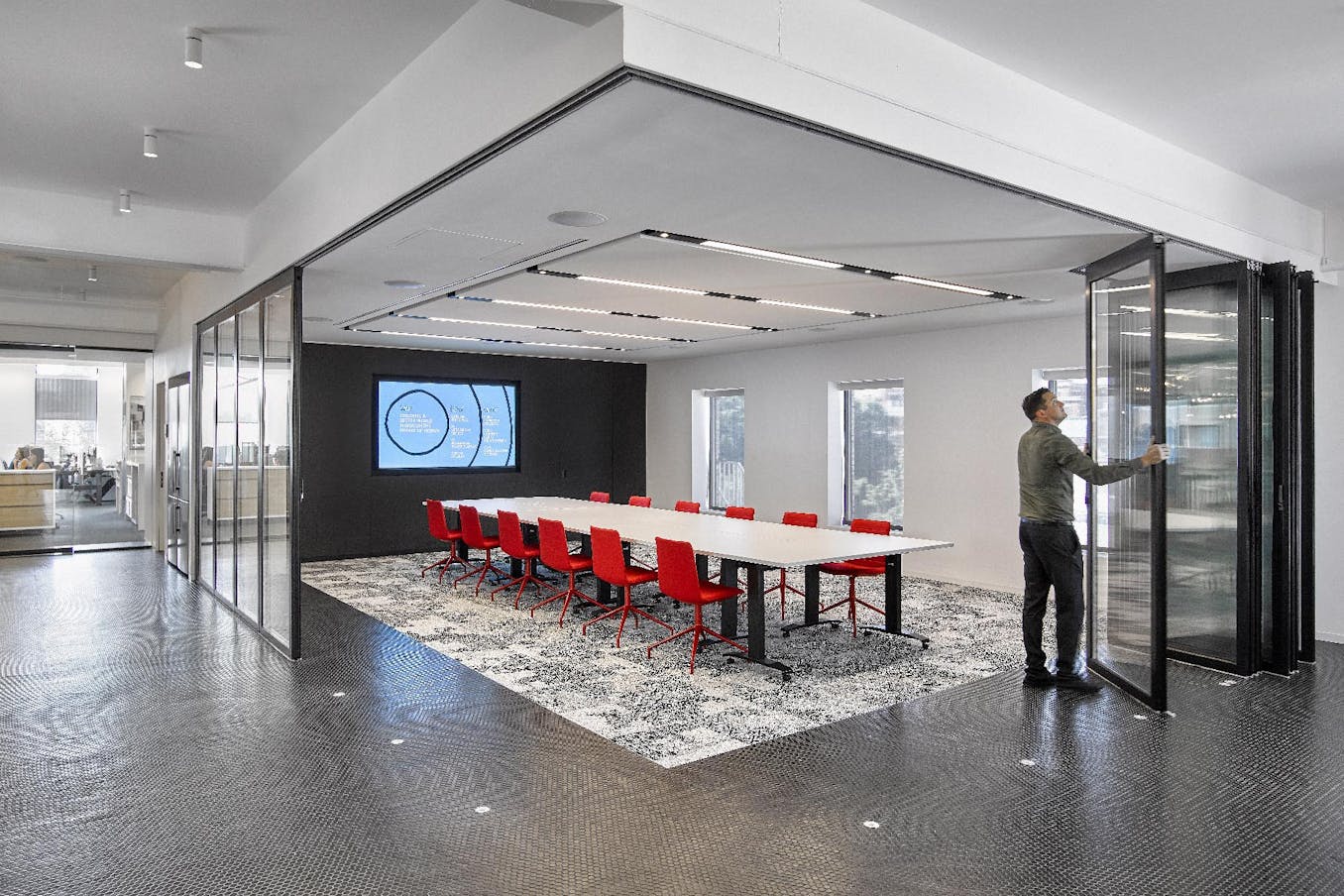 Gensler, one of the largest and most renowned architecture firms in the world, believes in trying out office design concepts close to home. "We see our space as a laboratory for testing ideas," explains Reid Brockmeier, co-managing director of Gensler's Morristown office. "We redesigned our office as a platform to elevate our human capital."
This state-of-the-art facility, occupying the entire 4th floor of a 5-story building less than 30 miles from midtown Manhattan, provides flexibility and choice in how and where people work. The mostly open layout features plug-and-play focus rooms and various open and glass-enclosed spaces, which, according to Gensler, are designed to heighten innovation.
"High performing workplaces," says Brenda Nyce-Taylor, co-managing director of Gensler Morristown, "are directly tied to innovation."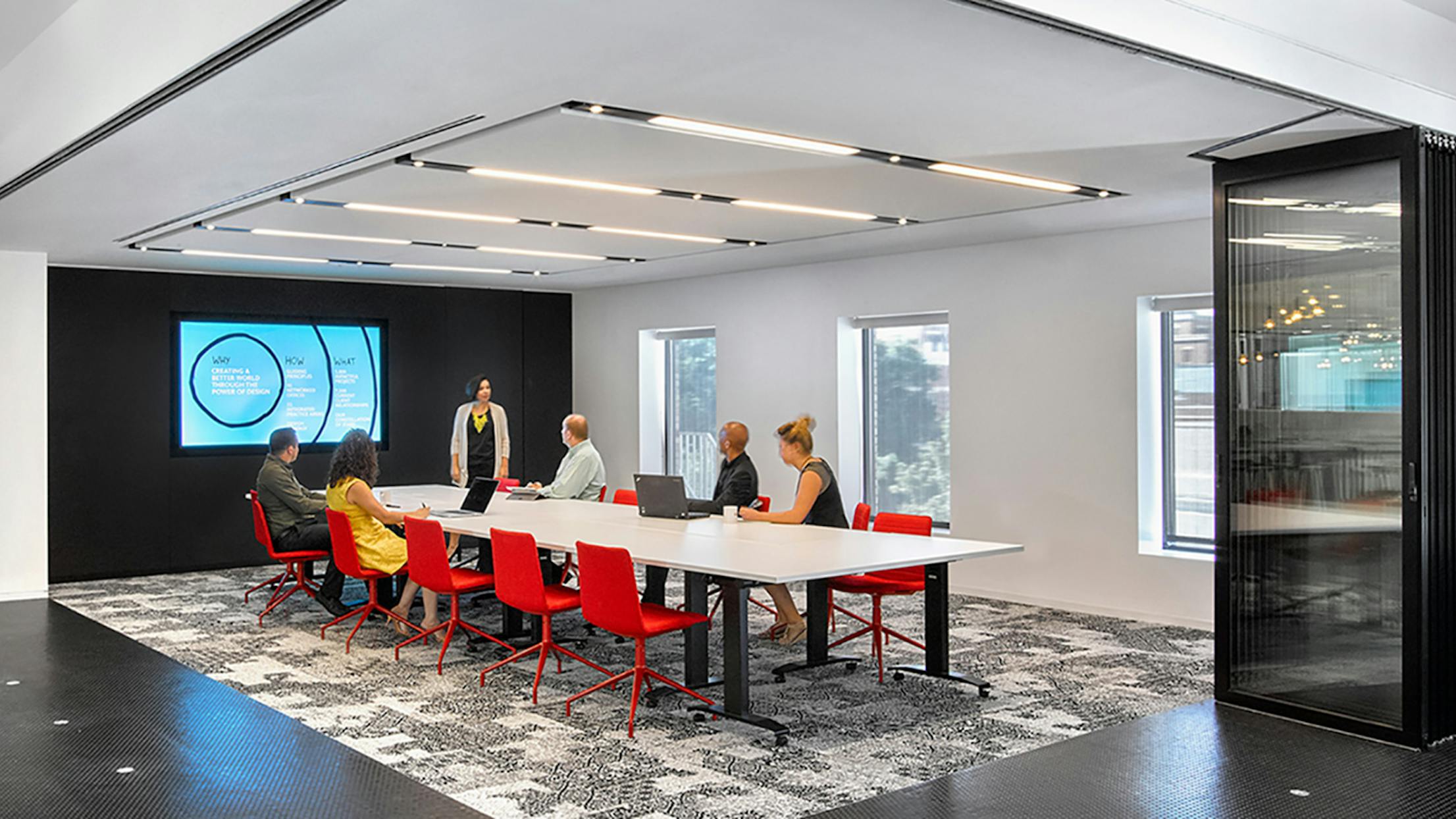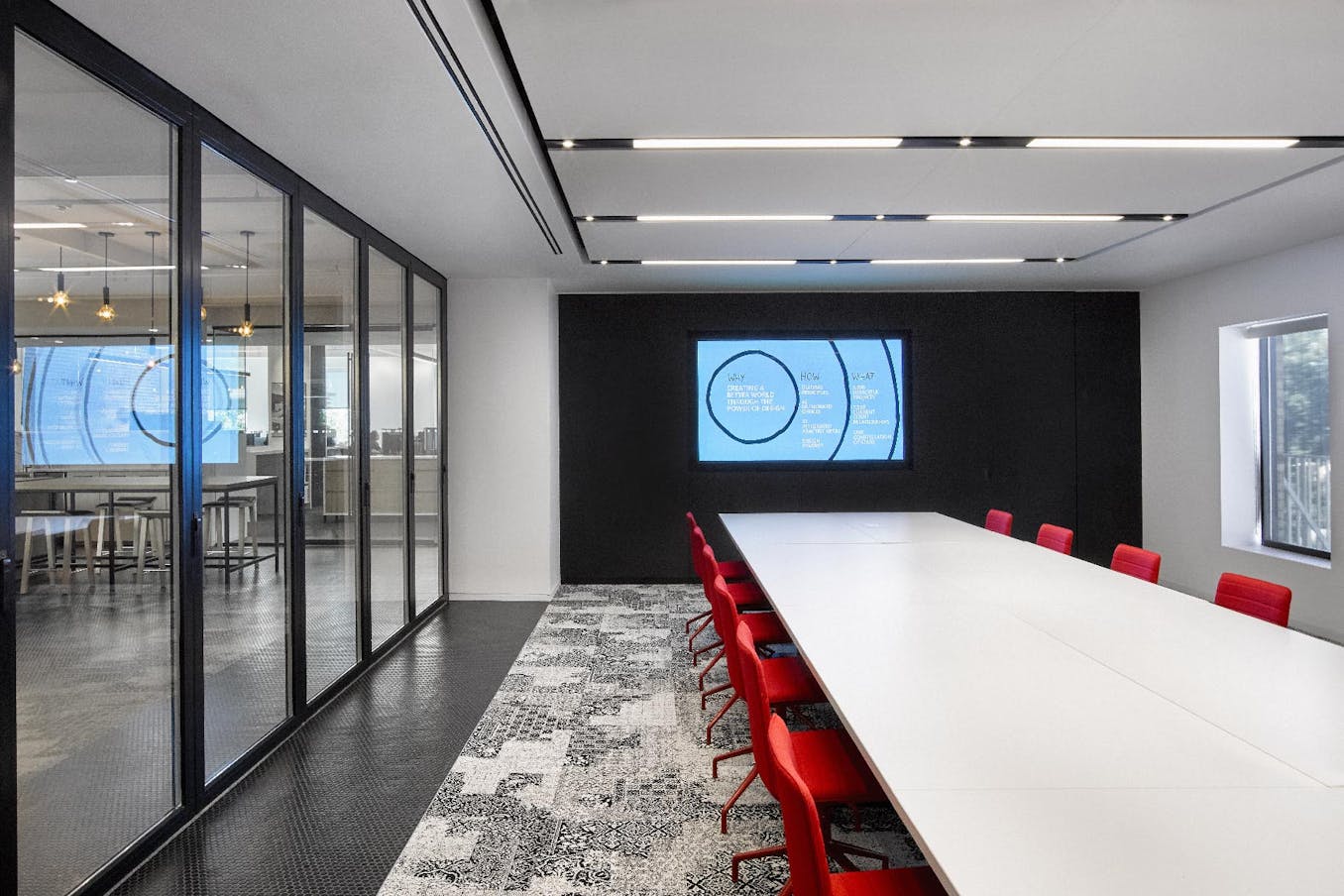 To allow multiple functions within limited square footage, Gensler utilized a NanaWall operable wall system. A medium-sized conference space at an intersection of two traffic paths is walled on two sides by a NanaWall HSW60 single track sliding glass wall system. In its closed state, the room is an energetic environment, a conference room that seats 12 people in bright red chairs around a large white table and features a presentation screen on the fixed end-wall. The wall system is supported entirely by a single over-head track, locked to the floor by small, discreet latching points. The 13 dark-framed panels give the space visual definition while still offering a sense of transparency and provide acoustic privacy and sound isolation from noise generated by staffers in the nearby coffee bar and other activities.
The glass panels can easily be slid to one end of the L-shaped run, including turning the corner, to open the room and make it completely contiguous with the larger surrounding area. By removing the tables and adding gallery seating, the room can now hold 48 people, four times as many, and is suitable for large-group presentations using a screen built into the wall of the adjacent traffic aisle. This space is opened up regularly for lunch-and-learn type events, for example.
What our Customers Have to Say