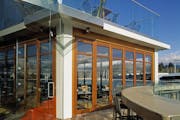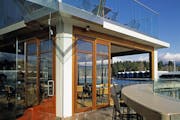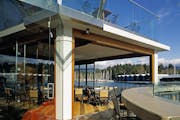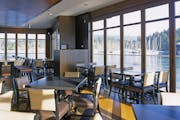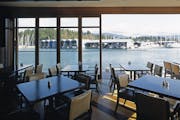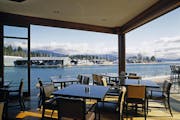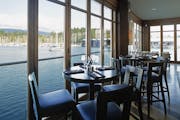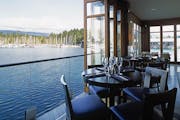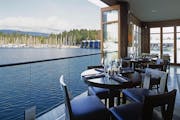 Architect
Downs Archambault & Partners
Photographer
Roger Brooks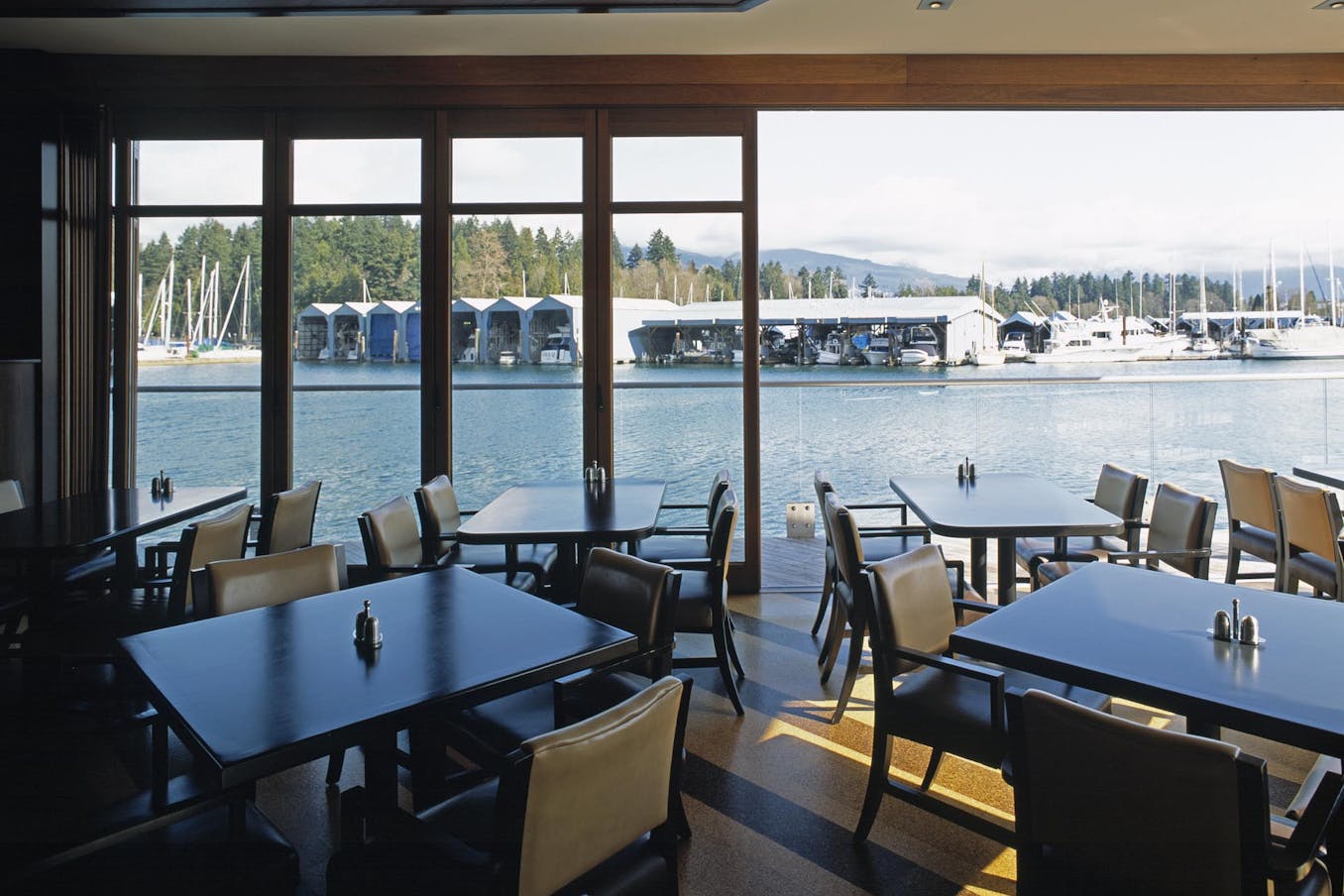 The view is everything for LIFT Bar Grill View, according to Al Johnson, a LEED-accredited architect and associate with Downs/Archambault Architects + Planners of Vancouver, B.C., who describes the dining establishment situated on the Coal Harbour waterfront overlooking Stanly Park, a marina, and the North Shore mountains. Why? Because the restaurant panorama is paramount to guest experience.
"It is very important to take advantage of the views and have the ability in the summer months to open up the waterfront façades as much as possible," says Johnson. Yet with a relatively small, 5,000-square-foot floor area, it was also "imperative to find a wall solution that allowed the doors to open and the perimeter tables to become terrace seating, adding to the sense of more space."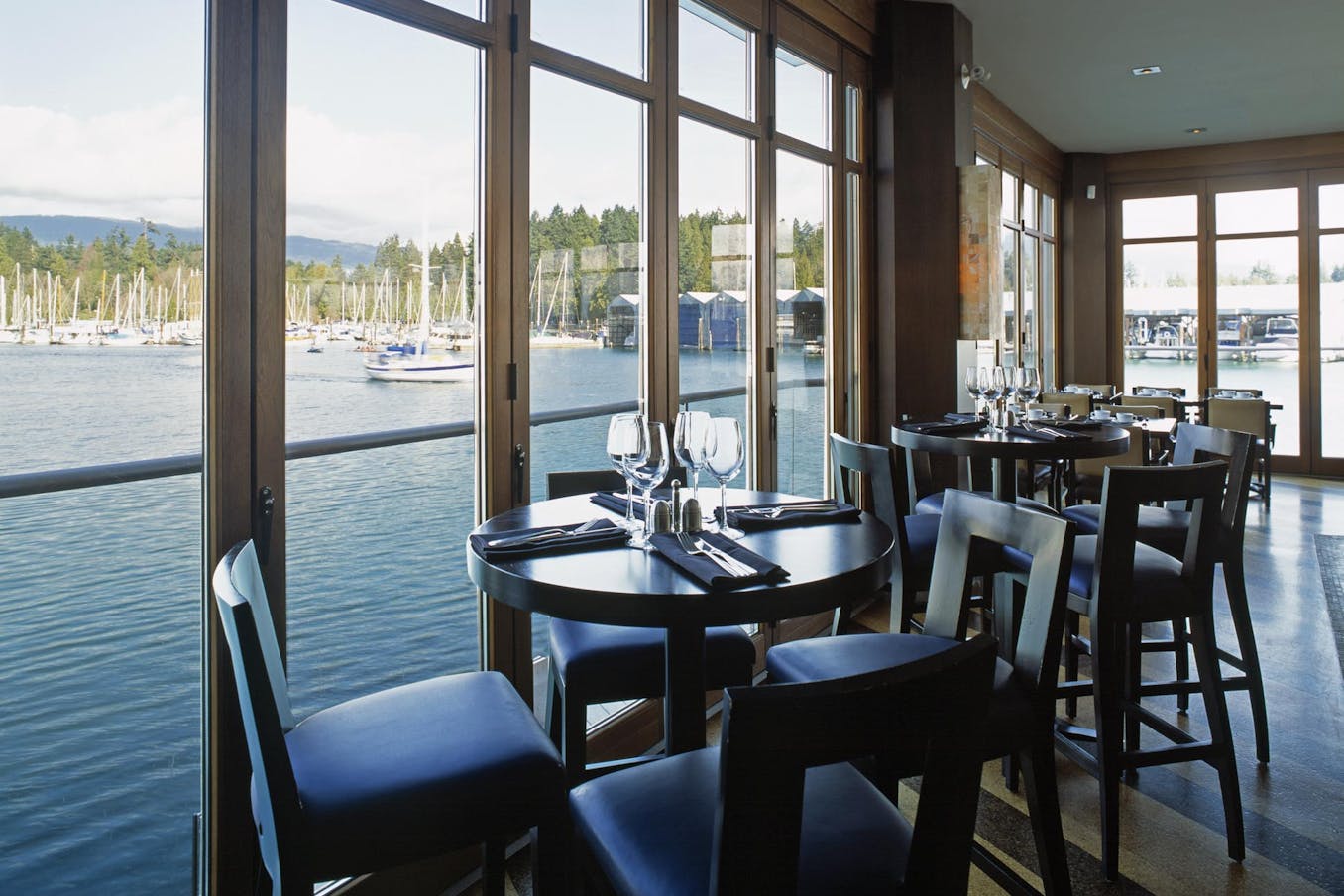 Creating an Efficient Floor Plan
To keep the floor plan efficient and make the restaurant as open as possible, the design team chose two NanaWall systems, the WD65 and HSW66, to achieve the space and aesthetic concept they needed for their client. The walls were installed on the restaurant's upper and lower patios.
The WD65 system, a wood folding-wall system which features monumental-sized panels made of cross-grained, solid wood construction, was a natural selection due to its relationship to the natural setting and surrounding outdoors. The system's openings allow maximum flexibility, says Johnson, "The warmth of wood was important to the architectural and interior design aesthetic, given Vancouver's often grey skies."
According to LIFT's owner, Robert Lindsay, the NanaWall System is: "Fantastic. Incredible. Best opening wall system I have ever seen. During the winter months there is not even a hint of cold air flow. The system opens and closes effortlessly."
"The ability to open up the space to the ocean views while providing the warmth of wood when closed in the winter months has been very successful."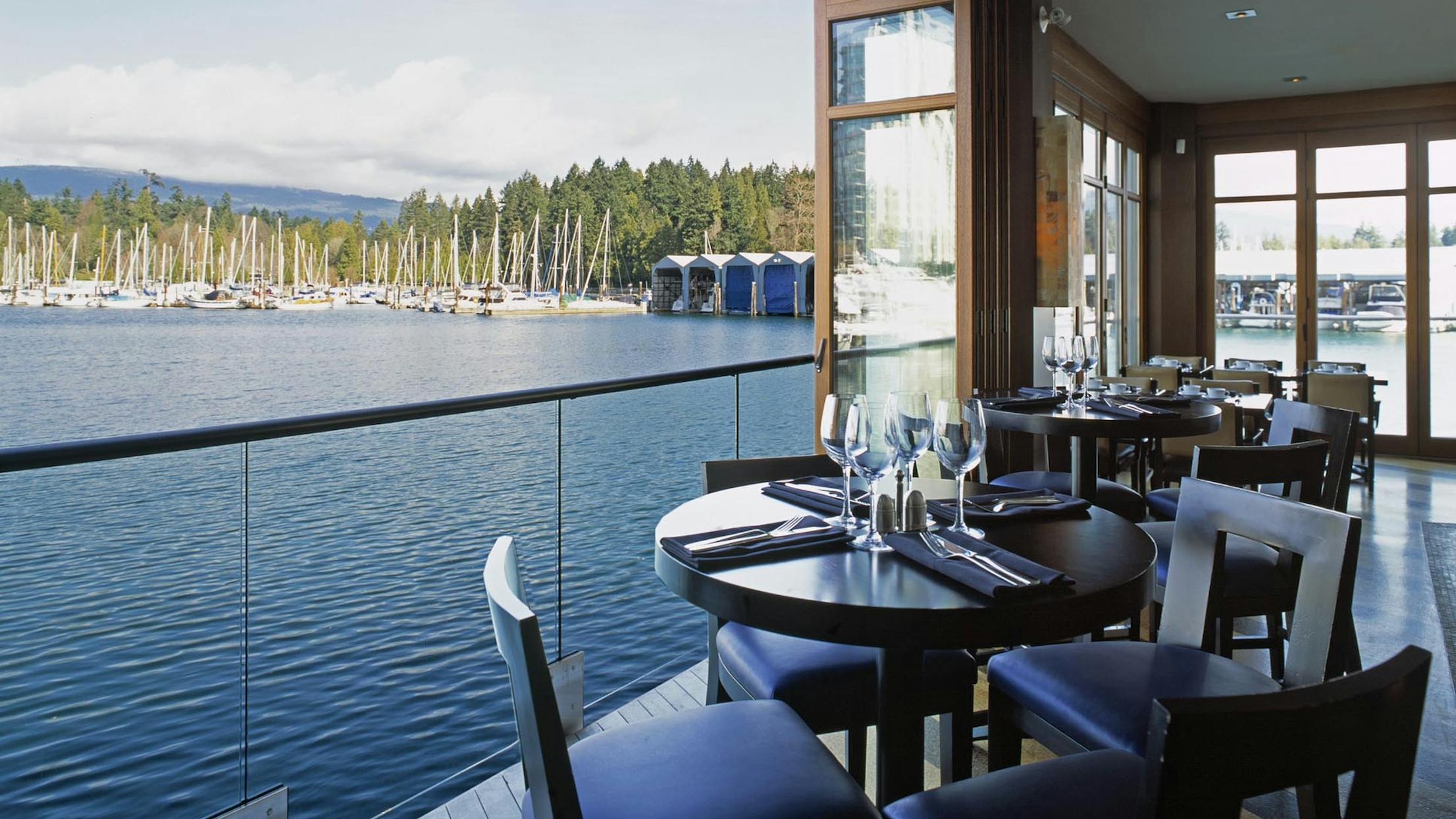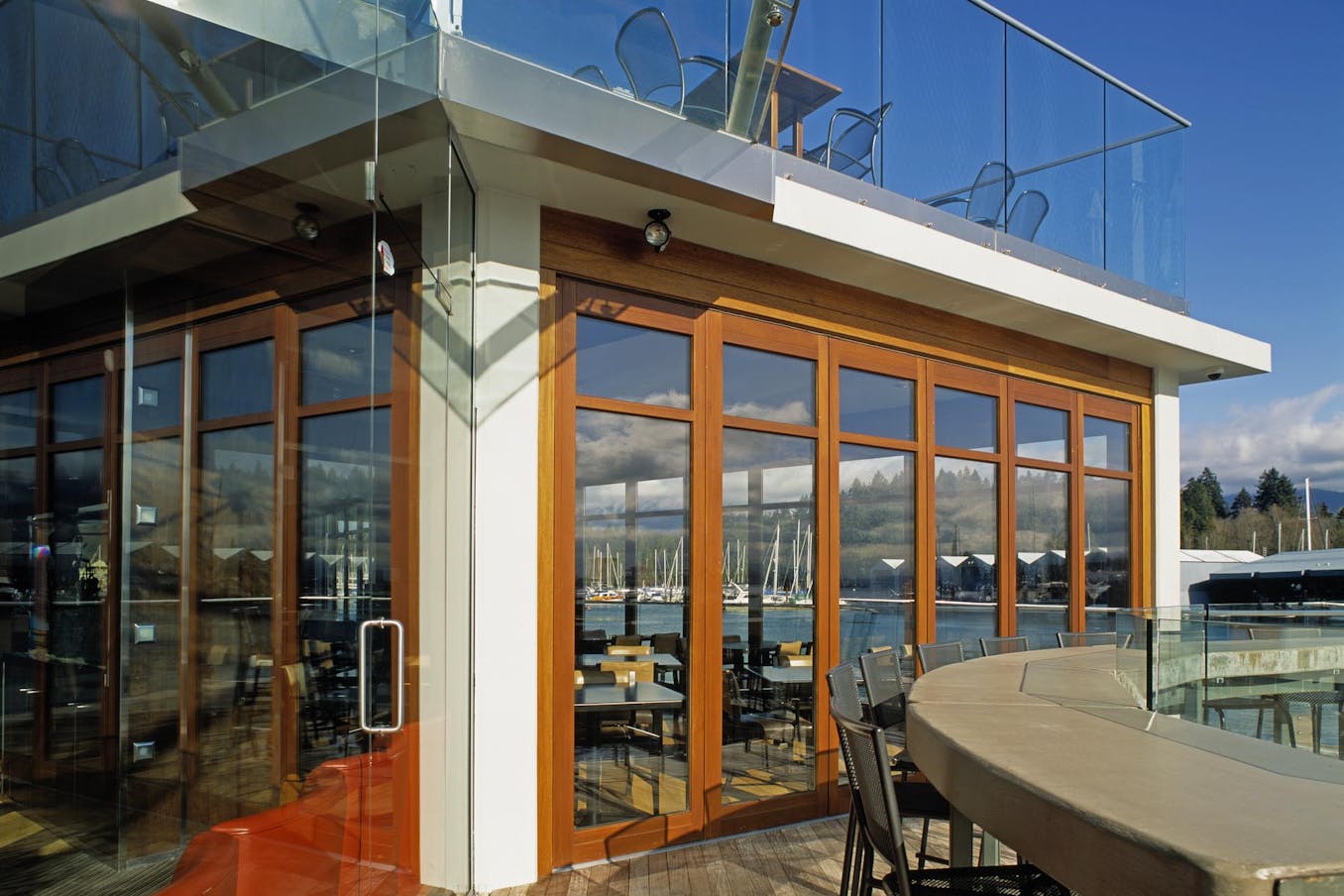 Seamless Transitions
NanaWall was selected over any competitive spec due to its features, openness and effective track record. But it also offered a range of flexible options: With the NanaWall HSW66, the system is also a wood-framed individual panel sliding-door system that makes large glass openings possible. With its single track, the custom system provides a clean line for a seamless transition from inside to outside.
It makes no difference which area of the restaurant guests are seated in; Lift offers "glass walls with jaw-dropping views" according to Travel + Leisure magazine.
Architects are challenged by design projects with large glass walls that completely disappear when open – a seamless transition from inside to outside that is also weather-resistant and easy to operate. Past solutions had multiple tracks with thick wall requirements, were difficult to operate and had limited weather resistance.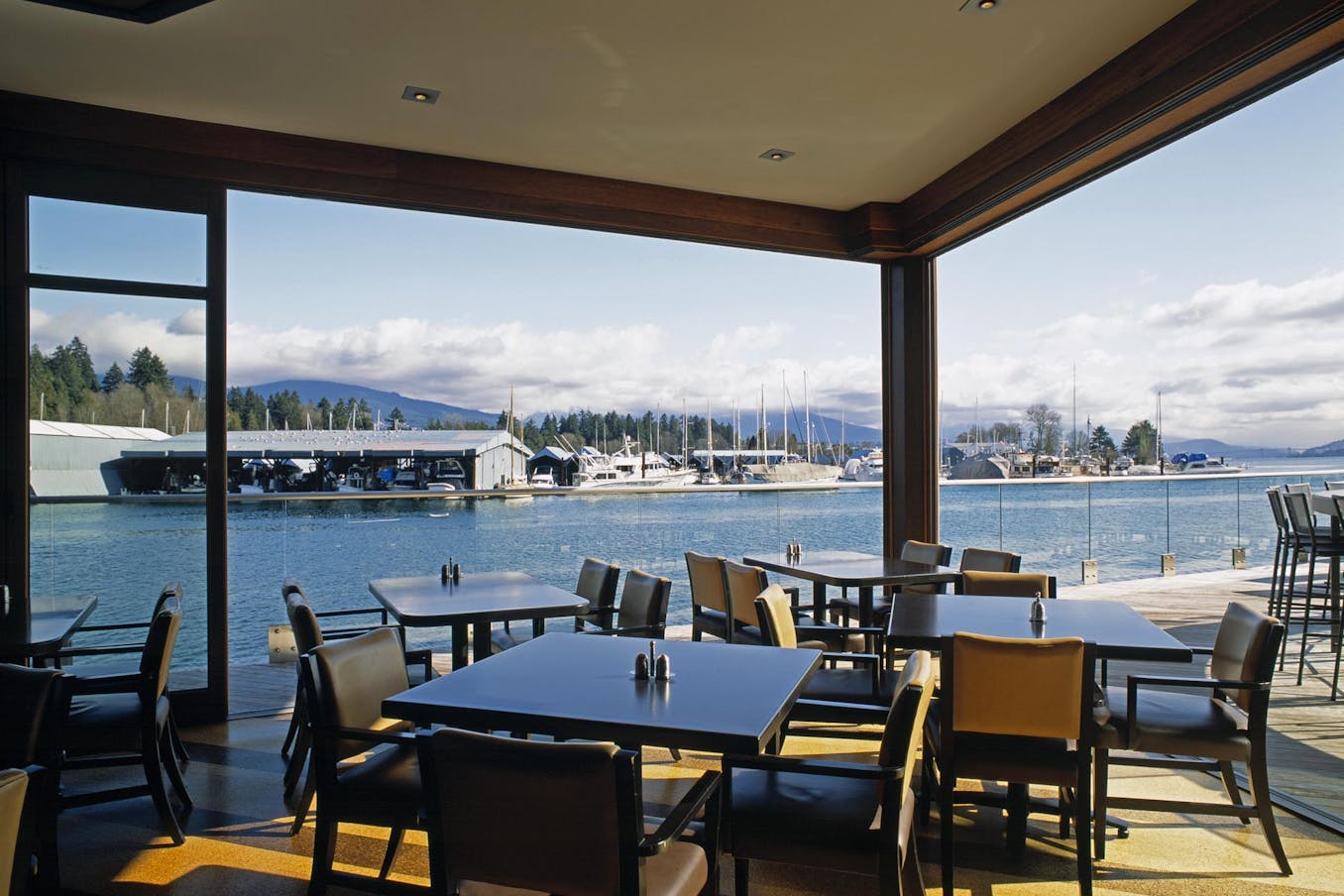 Unlimited Design Solutions
With the WD65 NanaWall folding system, the openings can range from two to twelve panels, with the option for each panel up to 39" wide – a welcome feature for designers. The system also boasts special stacking configurations for special applications, meaning that in addition to all inward-opening panels or all outward-opening panels, there are options for combinations and center-pivoted panels. Acoustically, the system gets good marks, with STC 38 laminated glass achieving STC and Rw values of 36 when tested by an independent lab for performance.
The NanaWall HSW66 addresses all these issues and more. The system features a multi-panel, single track sliding system with large glass walls that easily glide open and close. Closed panels lock end to end for an energy efficient seal and streamlined appearance. Each system is custom designed to the size and number of panels needed, and can have an almost unlimited number of panels.
According to Johnson, "The ability to open up the space to the ocean views while providing the warmth of wood when closed in the winter months has been very successful."
What our Customers Have to Say