NanaAwards 2021 - Best Story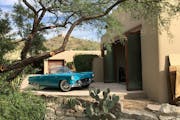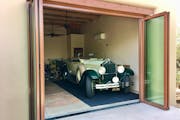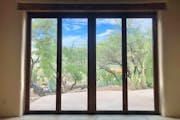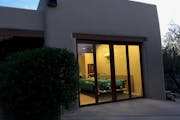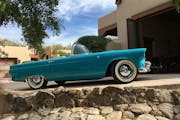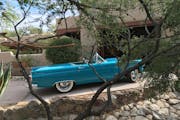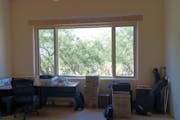 NanaWall Folding Doors Make a Beautiful Studio/Bonus Room into a Useful Space!
When my wife and I purchased our delightful pueblo-style home in the foothills northeast of Tucson, it came with a large semi-attached room featuring a picture window view of the local mountains. The room has beautiful flagstone floors, a viga beam ceiling, recessed lighting, and climate control. Unfortunately, it had a single, narrow door off the courtyard which offered limited access. Previous owners had used it as an art studio and as a home gym. We had bigger plans!
On the advice of an architect relative, we decided to replace the picture window with NanaWall, and extend the driveway to meet them. This provided broad access to the room, making it usable for all kinds of functions, including as a year-round workshop. The local NanaWall installer was very professional, and worked closely with our remodeling contractor to make sure everything fit correctly. I have been delighted with the installation! The north-facing NanaWallbring in lots of indirect light, as well as a spectacular view, and easily accommodate rolling all kinds of equipment in and out. It has truly become a multi-function space.
The first "resident" of the remodeled studio was my Grandmother's 1955 Ford Thunderbird, which I was thankfully able to restore myself 8 years ago. "Nell", as we call the T-bird, looked right at home in her new surroundings.
But wait… it gets better! When my Uncle decided to relocate cross-country, I was concerned that he would have to sell his fully restored classic Packard automobiles. Now that the studio was available, I offered to curate one of these magnificent vehicles. After seeing the studio space in person, he decided to gift to me his spectacular 1929 Packard 645 Dietrich Roadster! My Father originally bought as a jalopy in the 1950's, then subsequently sold to my Uncle before I was born. My Uncle personally restored this car so well that it won its' division at Pebble Beach in 1966! I have many fond memories of my Uncle and cousins in and around this car, and I'm honored to be able to retain this fabulous family heirloom. Of course, it looks magnificent in its' new home, and is loads of fun to drive on Tucson roads!
I would not have had a suitable place for the Packard without investing in the Nanadoor conversion of the studio. They have been a remarkable improvement to our home, and I'm grateful for this very attractive, high-quality addition to our property. The neighbors have all commented on their appearance… and on the Packard inside!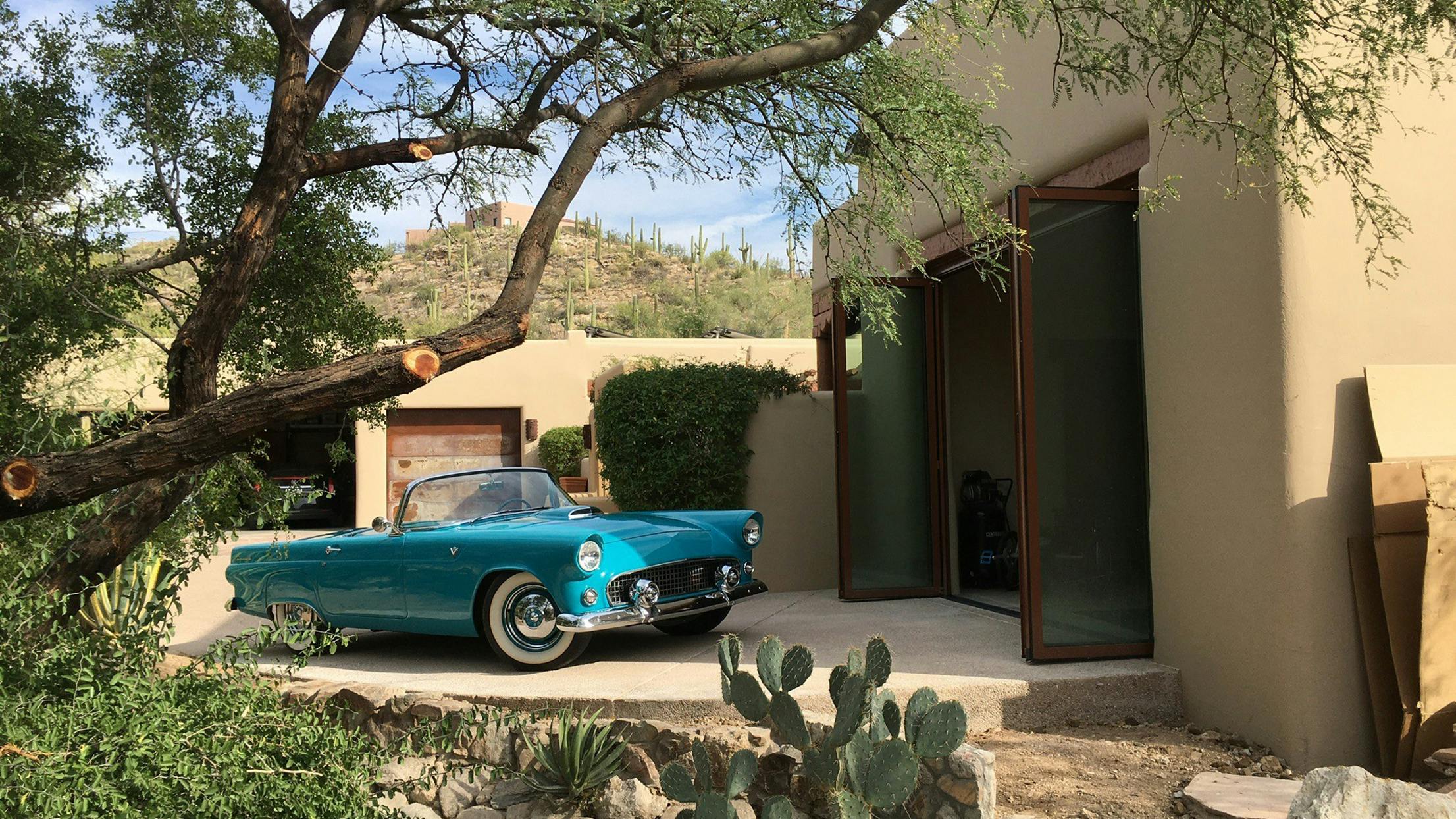 What our Customers Have to Say