Products
Application
Architect
Architectural Nexus and Perkowitz & Ruth Architects
Photographer
Laurence Anderson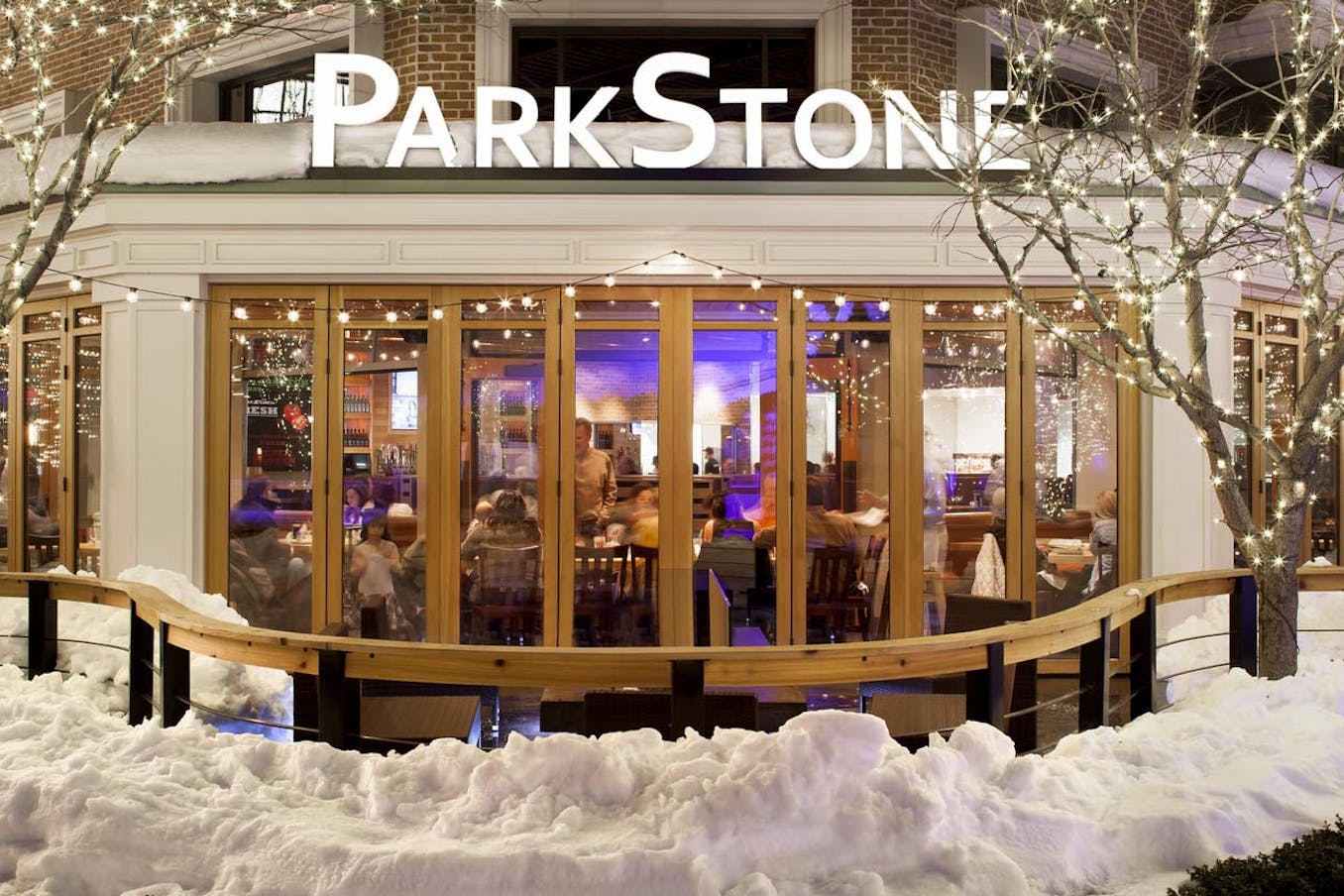 Utah's often chilly weather won't stop patrons from visiting Farmington's ParkStone Wood Kitchen and enjoying the stylish outdoor amenities. Its location is part of the success story, as its located in the over 1 million-square-foot, growing-bigger-by-the-day Station Park development – a destination that features upmarket shopping, dining and entertainment among other attractions including a children's playground, a mega fountain and ice skating rink.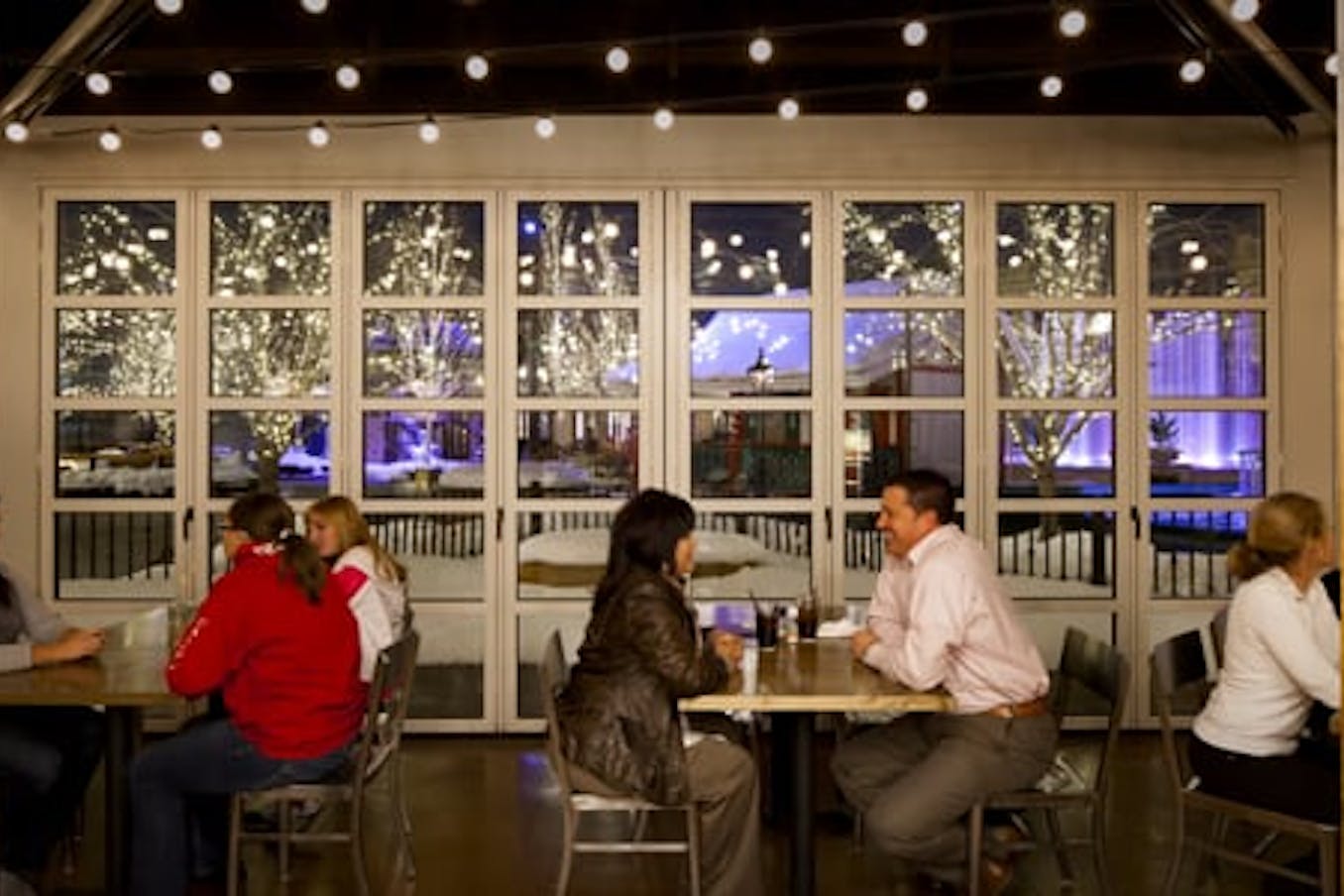 For the design of ParkStone Wood Kitchen, which features wood-grilled meats and veggies and a vast beer menu, the owner and design team decided to go with an open floor plan and extend the seating to an outdoor patio that would also be usable during three seasons.
Bring the Outdoors In
Designers at Architectural Nexus, architects for the entire Station Park development who worked with Perkowitz & Ruth Architects on the ParkStone project, selected a NanaWall WD65 wood folding wall system to get the "bring-the-outdoor-in aesthetic" desired by the owner, California native Allan Gantes. The entire patio, which is replete with sofas and a fire pit to give the hotspot a casual, Rocky Mountain vibe, can be enclosed quickly and easily with the NanaWall operable system.
According to project architect Aaron Arbuckle, AIA, LEED AP, "For this new project we wanted to expand the restaurant area so it would, in a sense, spill out into the park area. This makes it ideal for three-season dining. We looked at other wall systems, but felt ultimately that the NanaWall System was the best system for our application."
For Gantes, this was a special project: He oversees dozens of restaurants, but this was the first that he conceived himself.
"For This New Project We Wanted to Expand the Restaurant Area so It Would, in a Sense, Spill out into the Park Area. This Makes It Ideal for Three-season Dining. "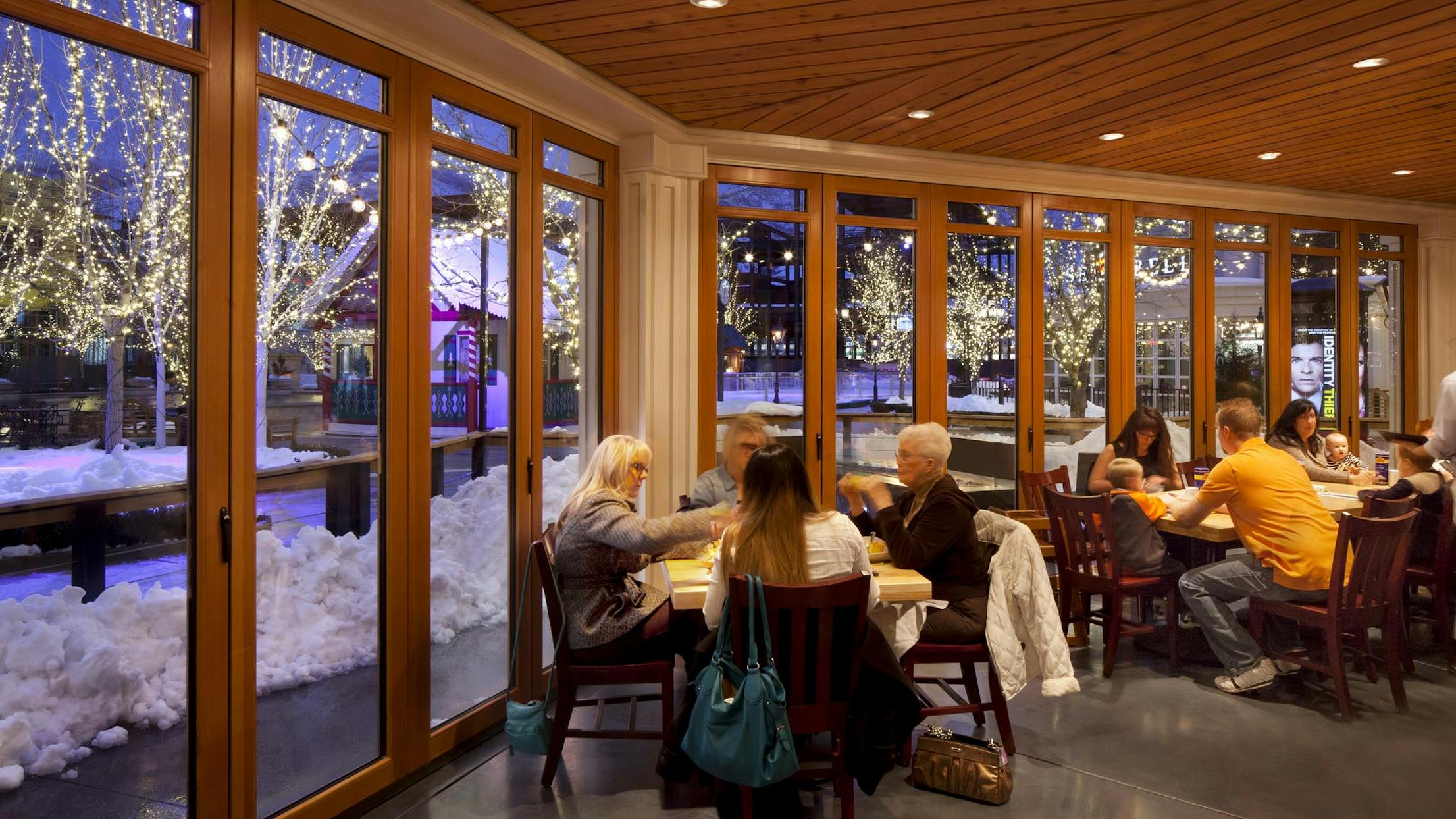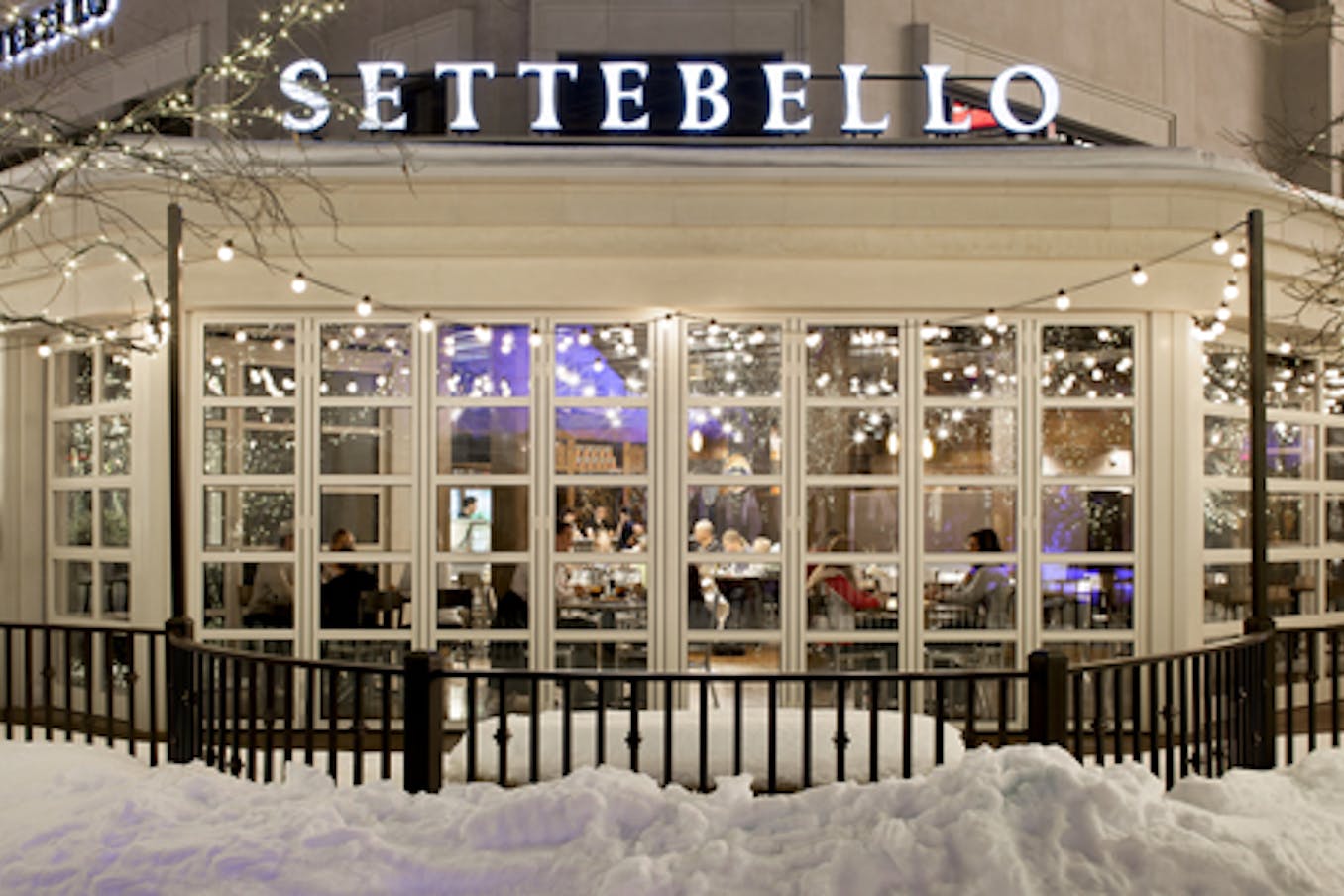 The Beauty of a Wood System
The top-hung WD65 system is integral to the restaurant concept: A wood folding wall system with monumental-sized paired panels made of cross-grained, solid wood construction made good sense to the design team due to the surrounding park and natural landscape. The WD65 openings can range from two panels to as many as 12, with both inward and outward opening panels for maximum flexibility. Each panel can be up to 43 inches wide.
The large glass wall can be stacked completely to the side, with an option for the doors to be completely out of sight when open – a seamless transition from inside to outside that seemed ideal to the designers in the successful retail studio at Long Beach-based Perkowitz & Ruth Architects. For the owner Gantes, NanaWall was attractive because it is easily operable and weather-resistant, unlike many other opening glass walls solutions and competitive brands. Other products feature multiple tracks with thick wall requirements, are difficult to operate and have limited weather resistance – but NanaWall's WD65 is seamless, simple and smooth.
Design Options
The system also features unique stacking configurations for special applications, such as combinations of inward-opening panels and outward-opening panels along with center-pivoted panels. (Segmented curved units are available too.)
In this case, wood-framed panels were a natural choice for the restaurant with "wood" in its name. The three-layer crossed grained solid wood frame and panel thickness is 2 5 /8", with an aluminum head jamb clad with matching wood fascia pieces on both sides, creating a harmonious, unified aesthetic.
The patrons of the ParkStone Wood Kitchen are not only treated to oak wood-grilled cuisine, but are surrounded by an aesthetically pleasing, performance-driven wall solution when Utah fall weather sets in.
Acoustically, the system performs with STC 38 laminated glass and high R values. Double APTK weather stripping is provided for vertical sealing between the panels and between panels and frames, creating an airtight solution. Multi-point locking and deadbolt locks round out the WD65 features.
What our Customers Have to Say
Burnaby Residence
Embracing the stellar Vancouver views was one main design goal at this contemporary home. This was achieved by installing this edge-to-edge glass operable wall system.
Loblolly House
The project goals included providing savannah-like views of the Chesapeake Bay and opening the interior fully for natural ventilation. The plan also called for thermal insulation when the operable glass walls are closed.
"We chose NanaWall for their strong reputation, large number of available options, ease of operation, and for the beauty of the product. It's wonderful to open them all up, bring the outside in and let the fresh air flow through our home."
— Dave Chapman, Homeowner