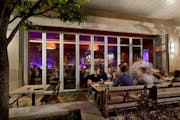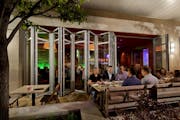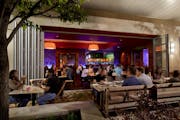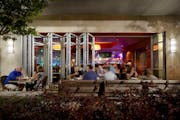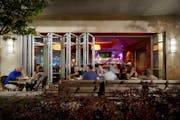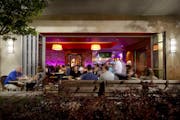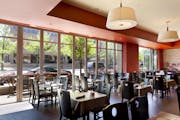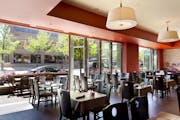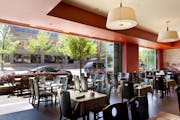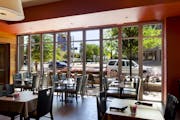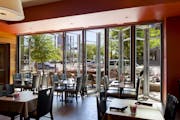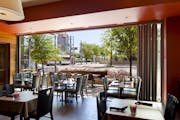 Photographer
Lawrence Anderson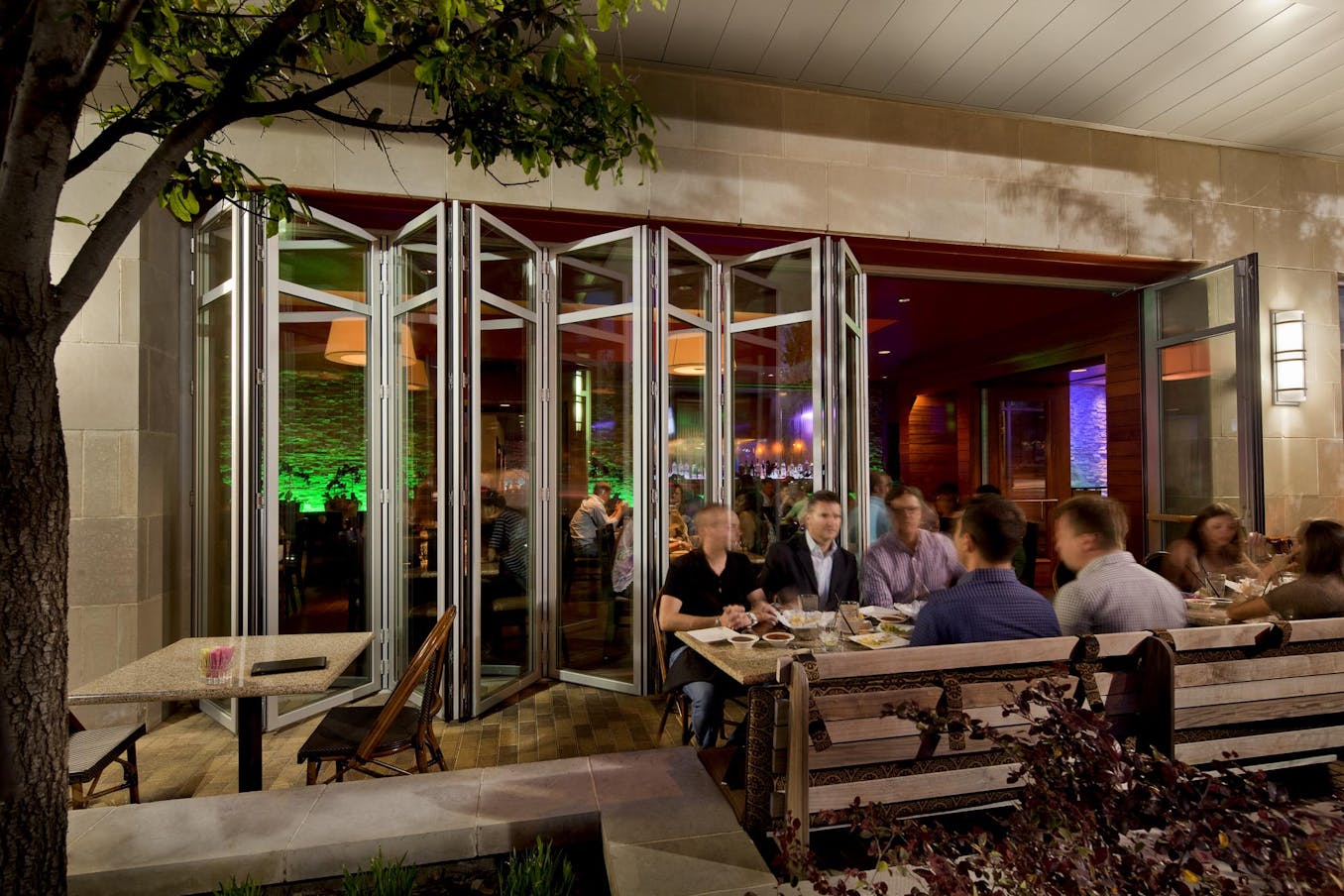 Serving up award-winning cuisine in the Dallas area for over 25 years, Gloria's Restaurant is a name that is synonymous with upscale, authentic Latin food and destination-worthy salsa music. Gloria and her husband, José, both Americans from El Salvador, now own 14 restaurants bearing her name.
Increased Seating Capacity
Rapid growth and popularity called for increased seating capacity, both inside and out at her uptown location. Gloria's architect, Matthew S. Crittenden of Dallas-based MSC Design, decided to incorporate a moveable wall system into their design to add adaptability – and a dash of serious fun. His first choice was NanaWall: "When we looked around for solutions we couldn't find anything else that was comparable to NanaWall," says Crittenden. "We did a cursory check around, but saw nothing that can do what NanaWall does."
Engineered for high structural performance, the NanaWall SL70 system was selected to afford flexible indoor/outdoor seating opportunities. The monumental panels with frame heights up to 12 feet and panel widths up to 4 feet offered plenty of daylight to stream into the restaurant's interior, too.
The addition of the SL70 wall system was a success, according to Crittenden. "We chose NanaWall's folding wall system for Gloria's Uptown Dallas location because it gives our client the flexibility to offer patrons two different dining experiences in one space," says the architect, who founded his firm in 2005.
"NanaWall gives Gloria's Restaurant the opportunity to transform an elegant interior dining room into a unique, al fresco dining experience in a matter of seconds," Crittenden continues. "During inclement weather, the NanaWall system allows customers to stay comfortable in a climate-controlled environment. It truly offers the best of both worlds."
"We chose NanaWall's folding wall system for Gloria's Uptown Dallas location because it gives our client the flexibility to offer patrons two different dining experiences in one space."
Energy Efficient Performance
In addition to the aesthetic features that came with MSC Design's renovation, the thermally broken NanaWall SL70 system is an energy-efficient glass wall available with angled units of 90° or 135° if desired and in a variety of finishes and colors to match the multi-hued lights and wood finishes of this Gloria's Restaurant.
Several functional and performance features make the system appealing, too, says the architect Crittenden. The NanaWall SL70 is ideal for applications where load-bearing capability of the header is a concern; the floor track carries the system's main weight, while the upper track is merely a guide. The lower-running carriages ride on top of the sill rack and lie above the water run-off level, protecting the interior. The running post design offers a floor-mounted system even with a flush sill.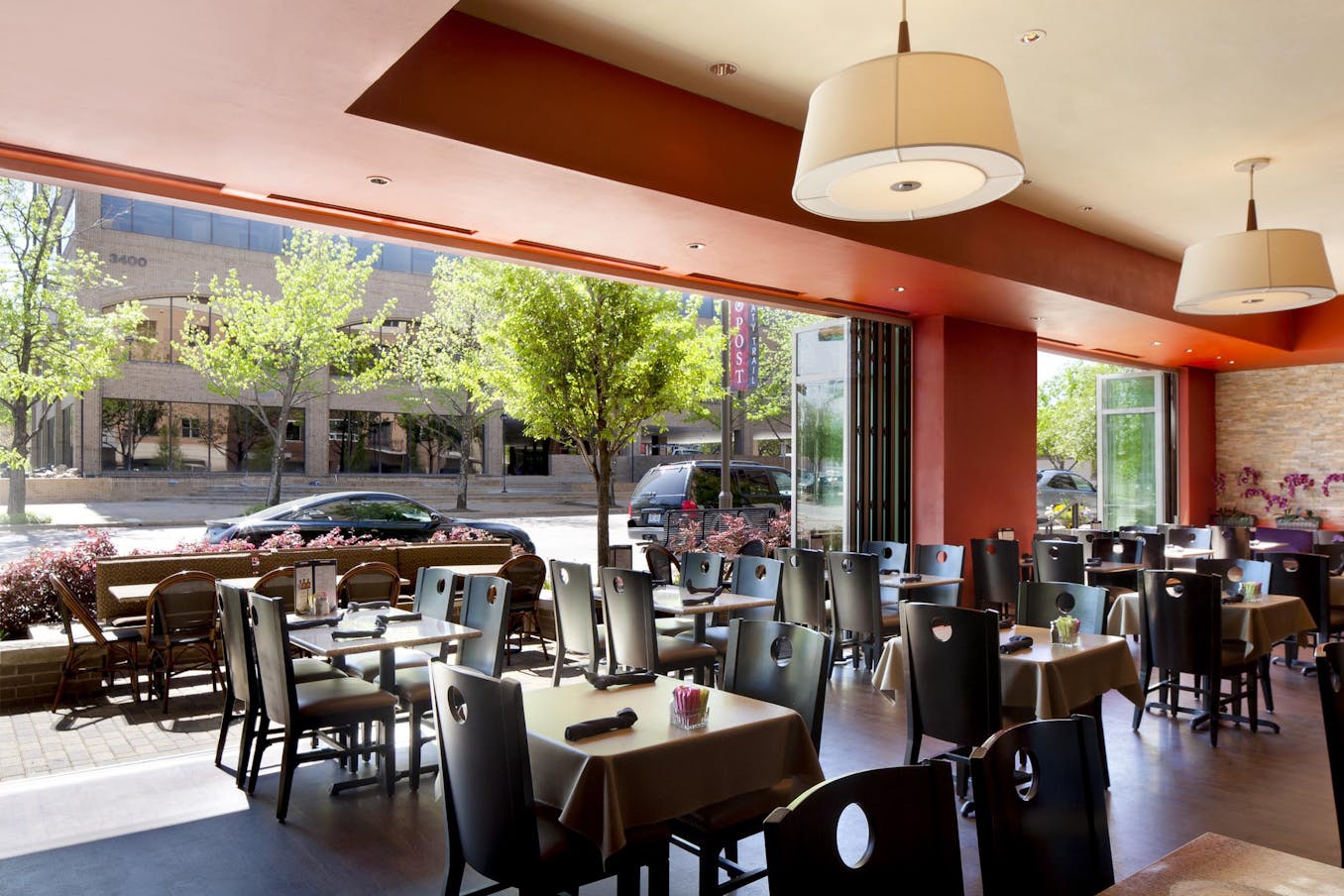 Both inswing and outswing models with all sill options have been rated, certified and labeled in accordance with NFRC 100/200. With certain glass options, Energy Star U-factor and solar heat-gain (SHGC) requirements can be met for some climate zones. Importantly, the SL70 reinforced system is approved in the state of Florida for wind resistance, including segmented and cornerless units. This is a plus in Dallas, which is prone to strong storms and high winds.
The system is available in various configurations and frame heights, and a heavier or thicker glass, such as bullet-resistant laminated glazing, can also be used. Up to twelve panels may be utilized. Acoustically, the SL70 performs well, blocking street noise when closed with a tested STC value of 32 when using insulated tempered glass.
Along the big wall at Gloria's, customers enjoy the comfortable breezes when temperatures are pleasant. If it gets too hot or cold, there is still a big view to the Dallas sky.
What our Customers Have to Say