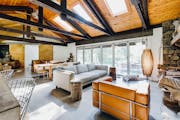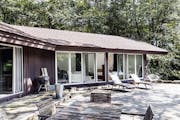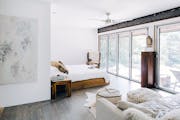 Photographer
Carina Romano/Apartment Therapy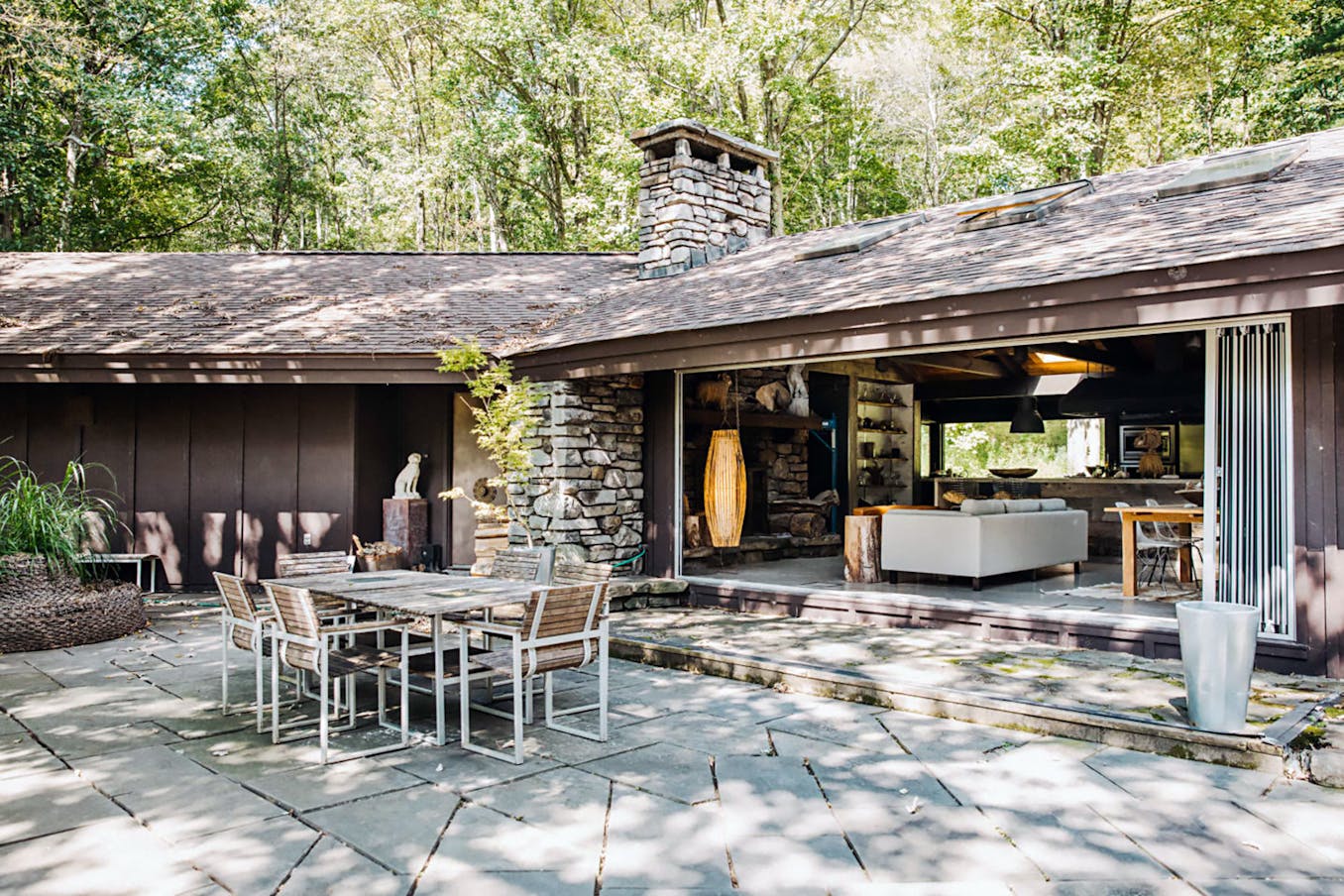 The New Home Successfully Blends Indoors with Outdoors
There was one major goal in mind when renovating Kate's new household: bring the outside in. After 25 years of living in the urban hub of Manhattan and working as a celebrity makeup artist, she was ready for a change of surroundings. With a passion for animals she wanted to transition her life to be more in tune with nature. She decided to ship out to the Poconos Mountains in Pennsylvania to escape the bustle and start an animal rescue non-profit. The homeowner took over an old home in the mountains and a massive 17-acre area to go with it. Although beautiful, the home needed some work. She wanted to change the house the same way she was shifting her life: bring the outdoors in.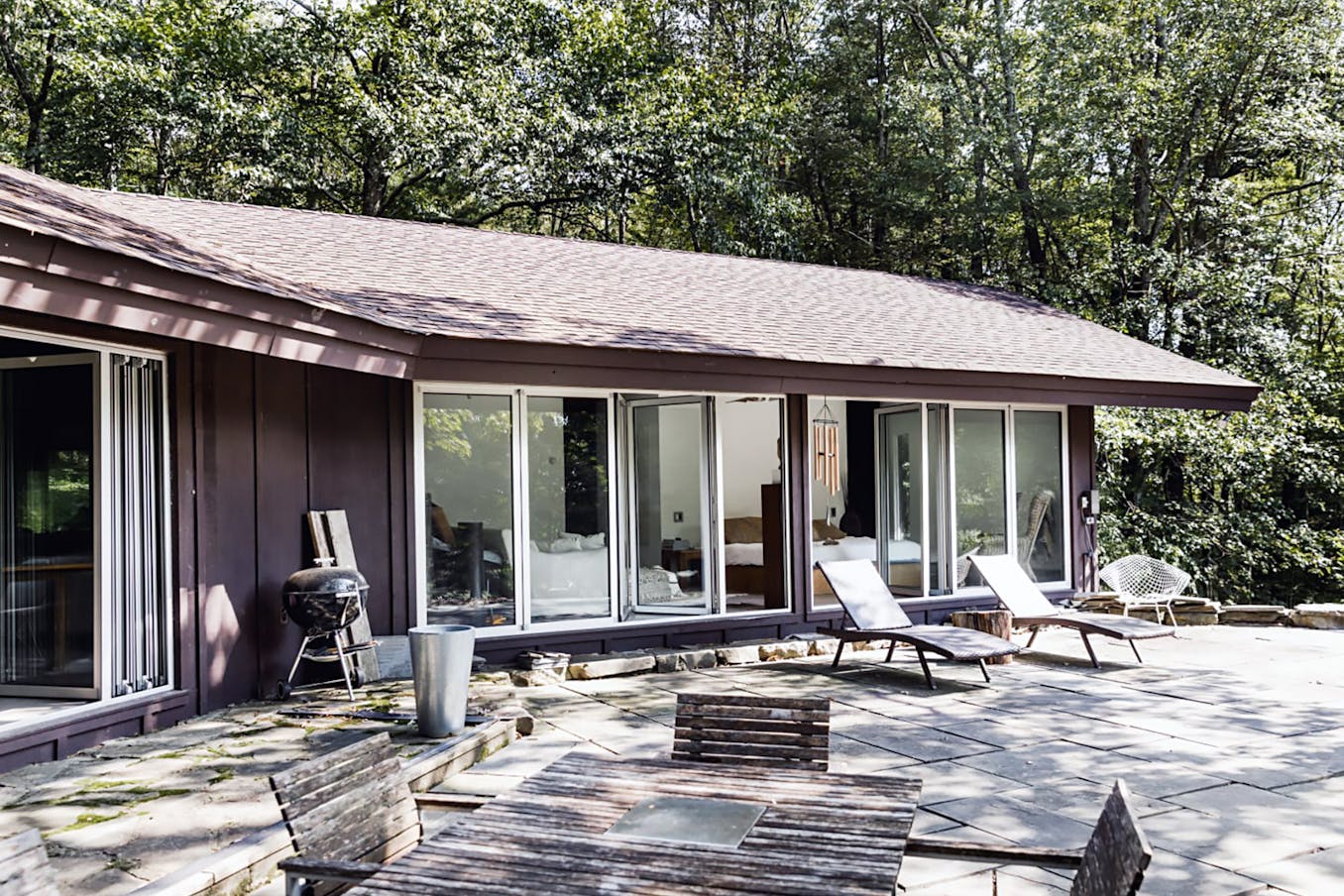 NanaWall Systems Create Unobstructed Views Both from The Living Room and He Master Bedroom
The new home has strong aspects of mid-century modern ranch architecture, which emphasizes connection with outdoor surroundings. One of the signatures of mid-century modern architecture is floor-to-ceiling windows because glass is a key ingredient in efforts to blend the indoors with the outdoors. Large glass windows let light in and create unobstructed views of the property, however not all options handle the cold climate conditions well. The homeowner opted with a more modern way to accomplish the same goal: install folding glass walls. Multiple units of NanaWall SL60 were selected for the project because of its minimal sightlines and its ability to thrive in a tough Northeast climate. SL60 is a folding system fully comprised of aluminum framed glass panels that's transparency fits perfectly into the homeowner's vision. The system connects the mountain terrain with the inside of the home, even when the doors are closed. The combination of the open floor plan of the living room and the access to the outdoors gives a free and flexible atmosphere to the home. Now fresh air, natural sounds, endless daylight, and even the homeowner's animals flow freely throughout the residence.
The Interior of the Home is Full of Light Even When the NanaWall System Closed.
The living room isn't the only area with a NanaWall system. The homeowner decided to install two additional folding glass systems in her master bedroom. Now it is possible to sleep under the stars and wake up to natural light all within the indoor comfort of a home.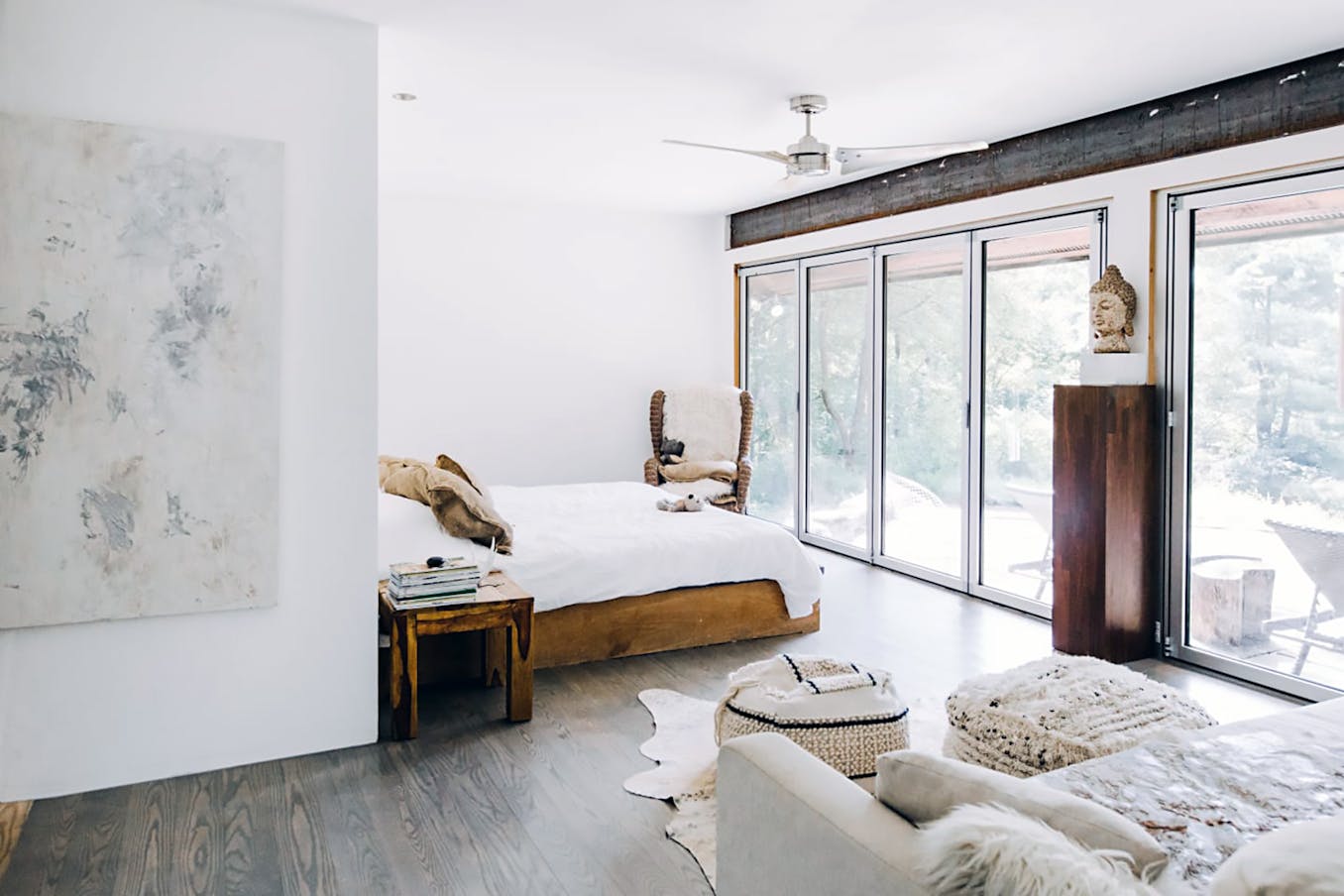 Having a NanaWall system in her bedroom allows the homeowner to sleep under the stars and wake up to morning light
With German engineered glass panels, an insulating aluminum core in the frames, and a variety of sill options, the NanaWall SL60 has superior performance that's been proven through heavy testing. The SL60 ensures that the home is warm, safe, and energy efficient. To bring the outside in with all the comforts and security of a fixed wall, choose NanaWall. For questions on how to use SL60 in your next project, contact us at info@nanawall.com
What our Customers Have to Say