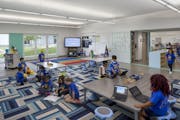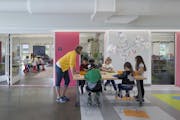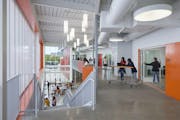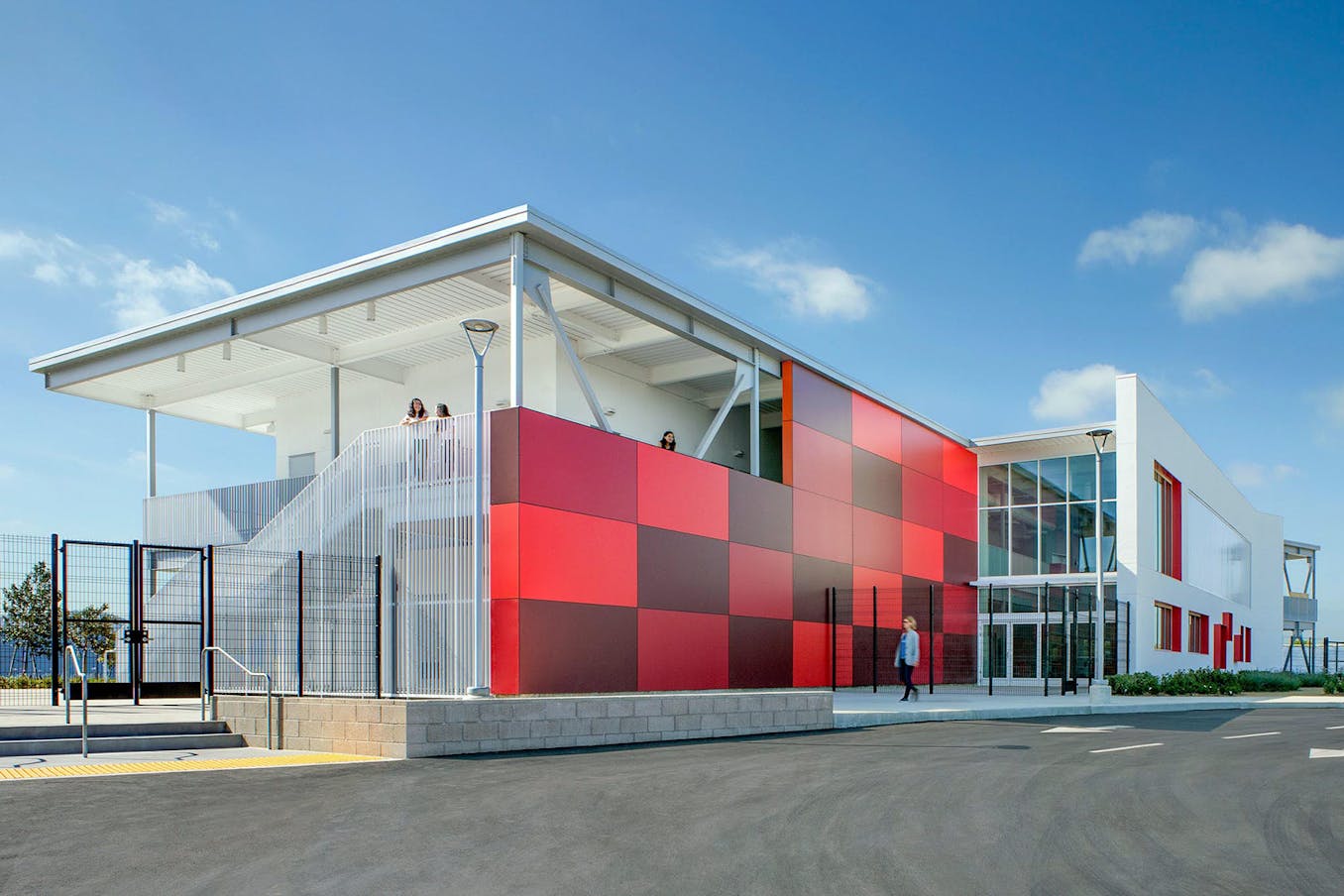 Collaborative learning spaces are at the root of 21st Century classrooms that accommodate progressive curriculums and ever-changing student needs. Rio Del Sol STEAM Academy, in its original conception, was designed to parallel the meandering of a river that evolves and changes over time with student growth and development. The Oxnard, CA school is the first fully designed S.T.E.A.M school in their District, incorporating multiple collaborative learning spaces to stimulate student growth and learning with K-8 classrooms and maker spaces.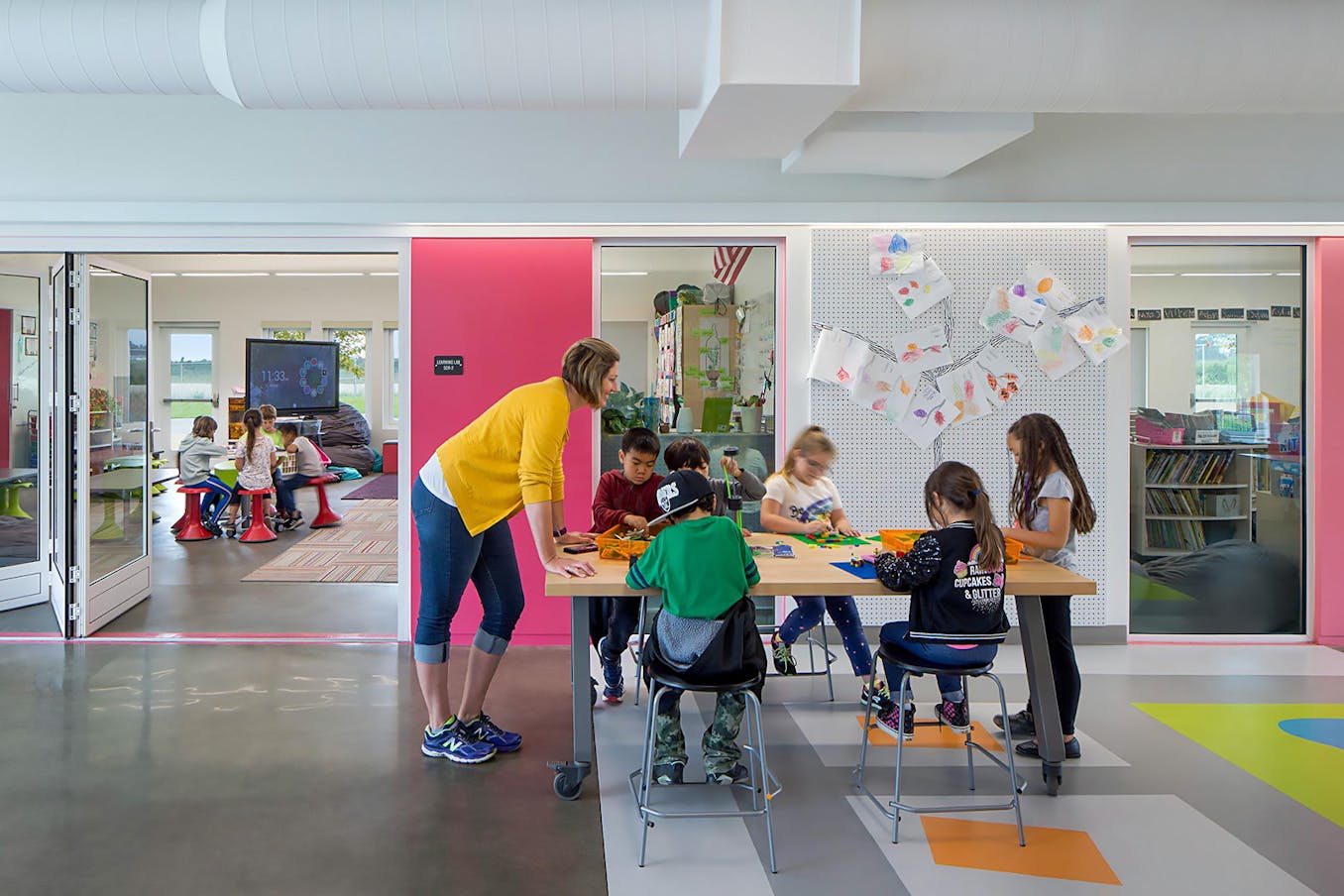 Designing 21st Century Classrooms as Collaborative Hubs
To attain forward-thinking school design, Rio Del Sol entrusted the project of their new imaginative campus to Architecture for Education. The Pasadena, CA based company worked closely with the school district to accomplish a dynamic layout of buildings around a central unifying courtyard. The arrangement aims to engage students within 21st Century classrooms, maker spaces and outdoor collaborative learning spaces in a seamless flow throughout the school day. "The design of this unique new campus supports the notion that children learn more effectively within multi-dimensional spaces," says Architecture for Education.
Classroom Adaptability Achieved with Opening Glass Walls
Adaptability is at the root of 21st Century classrooms. Rio Del Sol achieves this with flexible buildings that allow multiple layouts based on the needs of the curriculum. Collaborative learning spaces connect to one another and the outdoors with the help of six NanaWall SL60 folding glass walls installed throughout the campus.
Each folding glass system stands at roughly 7 feet 2 inches and their three panels amass a width of about 10 feet. Stainless steel floor supported tracks and stainless steel rollers ensure smooth and easy operation for both faculty and students. Thermally broken, low profile saddle sills ensure ADA compliance and safety in the classroom as well as enhanced protection from inclement weather. The customizable features of NanaWall Systems also gave way for two different unit configurations with higher 10-inch kickplates based on the needs of the collaborative learning spaces where the opening glass walls were installed.
"21st Century classrooms are easily connected through folding glazed doors and open up to private patios and to either indoor or outdoor Maker Spaces," says the architecture company.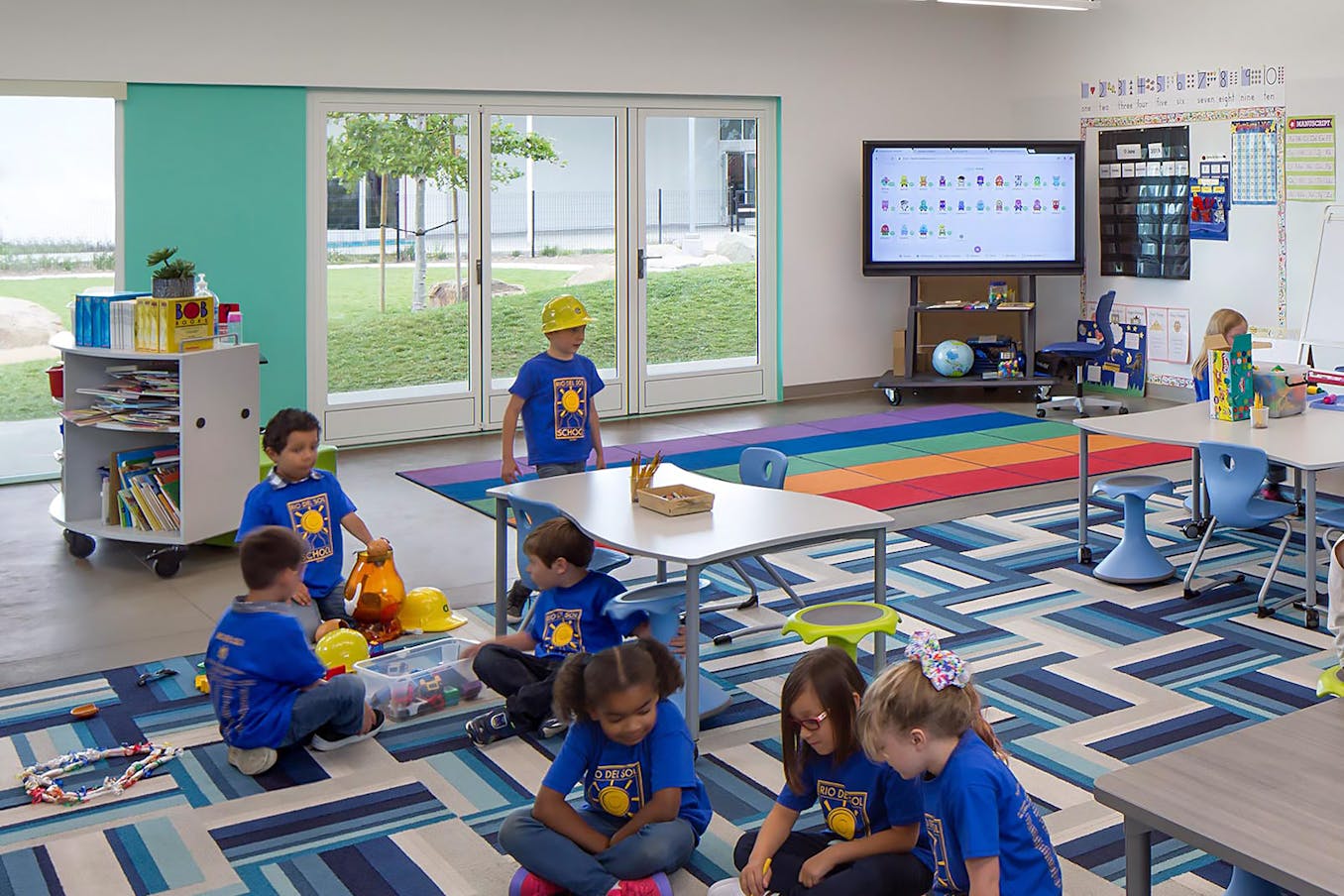 Indoor/Outdoor Environment Promotes Health
Exterior SL60 folding glass walls fill the 21st Century classrooms of the K-8 school with extensive amounts of daylight throughout the day. After all, Rio Del Sol does directly translate to "River of the Sun" in Spanish. Studies suggest that children learn 20 to 26 percent faster with exposure to daylight while improving moods and overall energy. Opening glass walls adapt concepts of open air classrooms, a growing design solution that strives to ease rising health concerns in schools. When open, exterior glass wall systems give way for natural fresh air to constantly infiltrate within collaborative learning spaces, preventing the same air to be trapped within which could lead to the spread of illnesses and reduced student information retention.
Final Thoughts
Rio Del Sol STEAM Academy strives to offer its students a progressive school with carefully designed collaborative learning spaces that enhance engagement within each other and the outdoors. Together with Architecture for Education, they successfully achieved a 78,000 square foot dynamic campus made up of 21st Century classrooms and STEAM maker spaces that live up to their vision of student growth and development. Learn more about the role of NanaWall's opening glass walls in 21st Century design.
What our Customers Have to Say