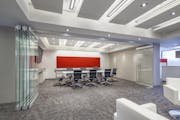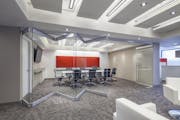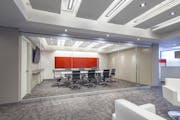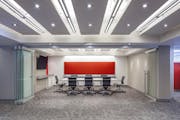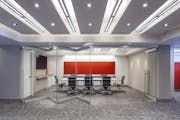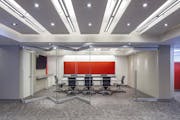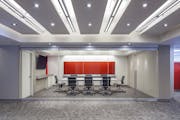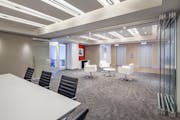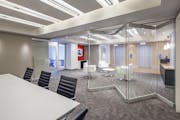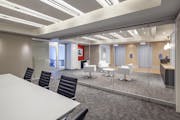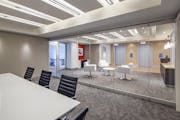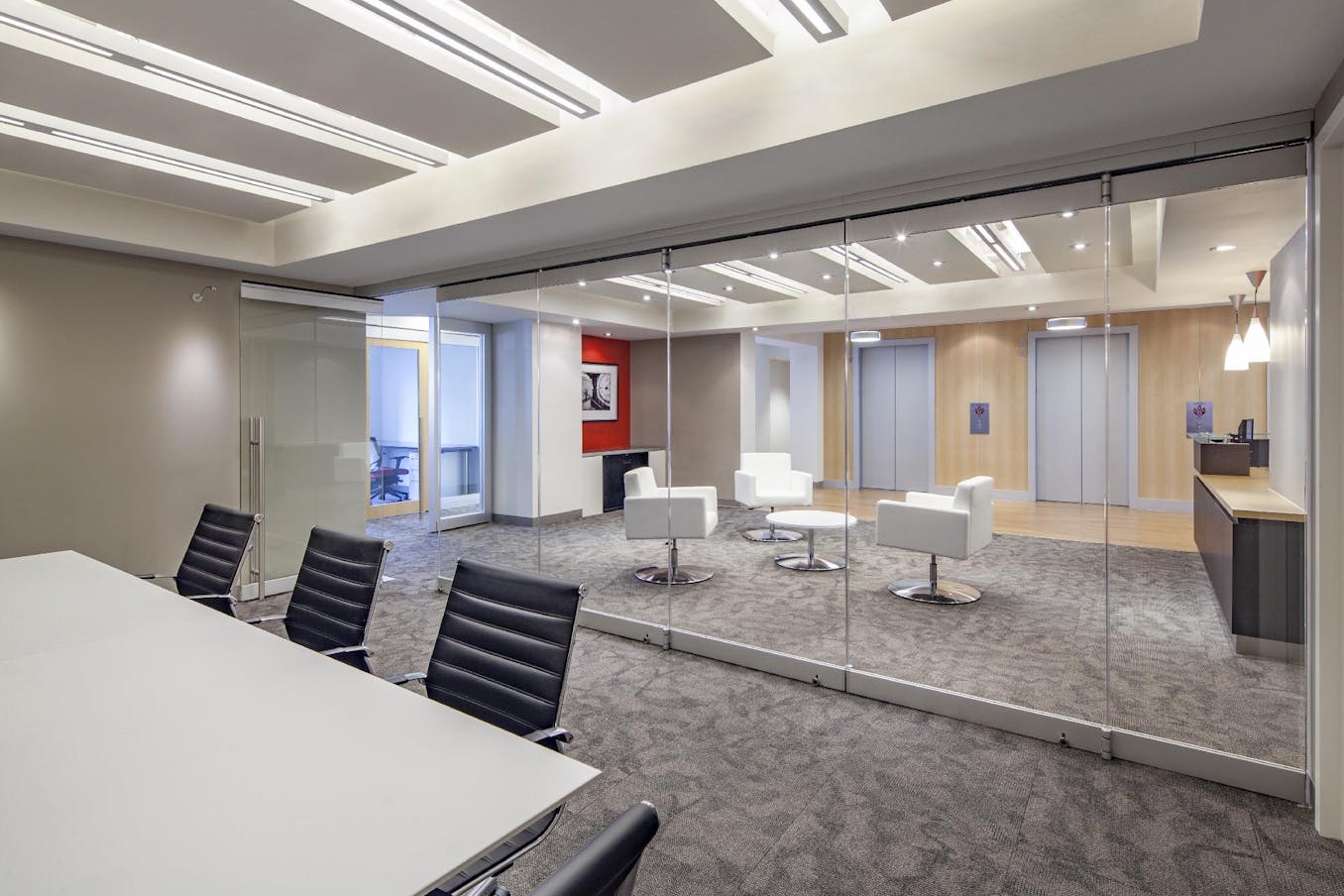 SK&A Structural Engineers, a well-established Washington DC engineering firm, saw an opportunity to expand and modernize their offices when their neighbors moved out, allowing SK&A to occupy an entire floor of the building. Their architect, MV+A Architects, leveraged the space of the elevator lobby and an existing conference room to create a flexible, versatile public-facing area for the company using an opening glass wall.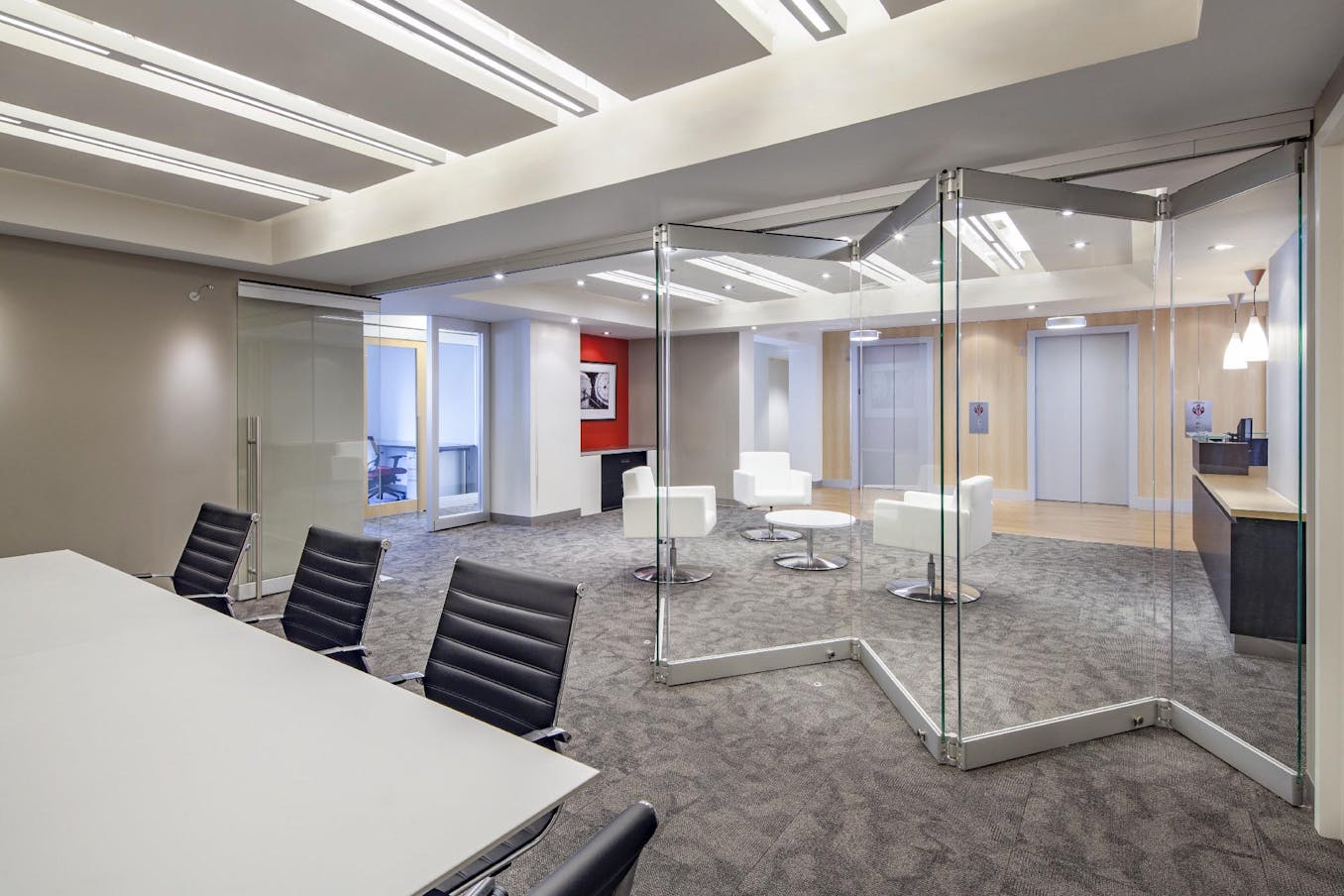 This tenant improvement project focused almost entirely on the newly-acquired areas: office space for about six people, and the elevator lobby. The non-public area of the existing office was updated with new furniture, and the added office space was designed to match.
For their presentation with the outside world, SK&A wanted something a bit more elaborate, more inviting, and above all else, more flexible. Since they were now the exclusive tenant of the floor, they could use the elevator lobby as more than just a reception area.
"The NanaWall gives us a lot more flexibility in the way we use the conference room."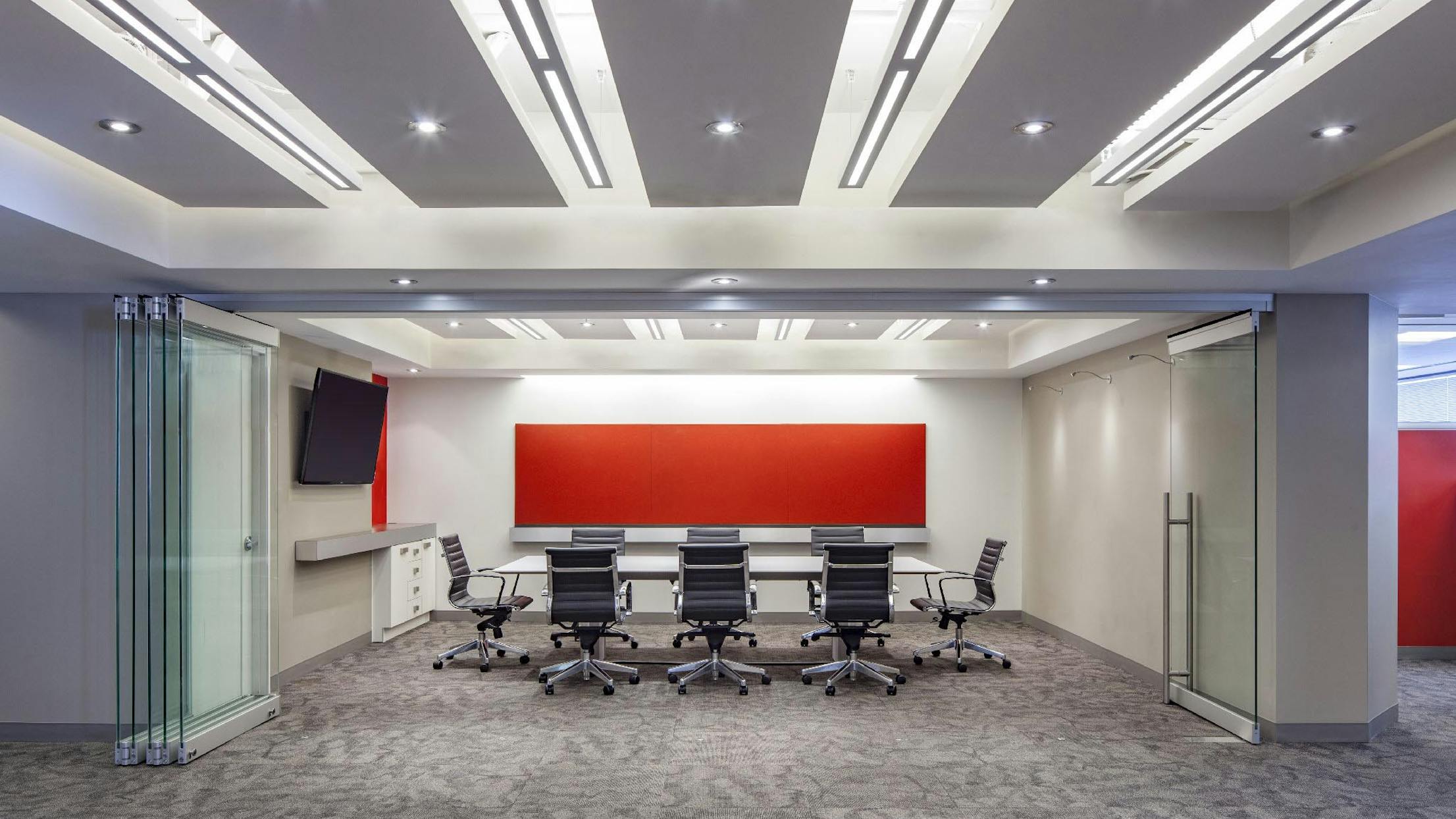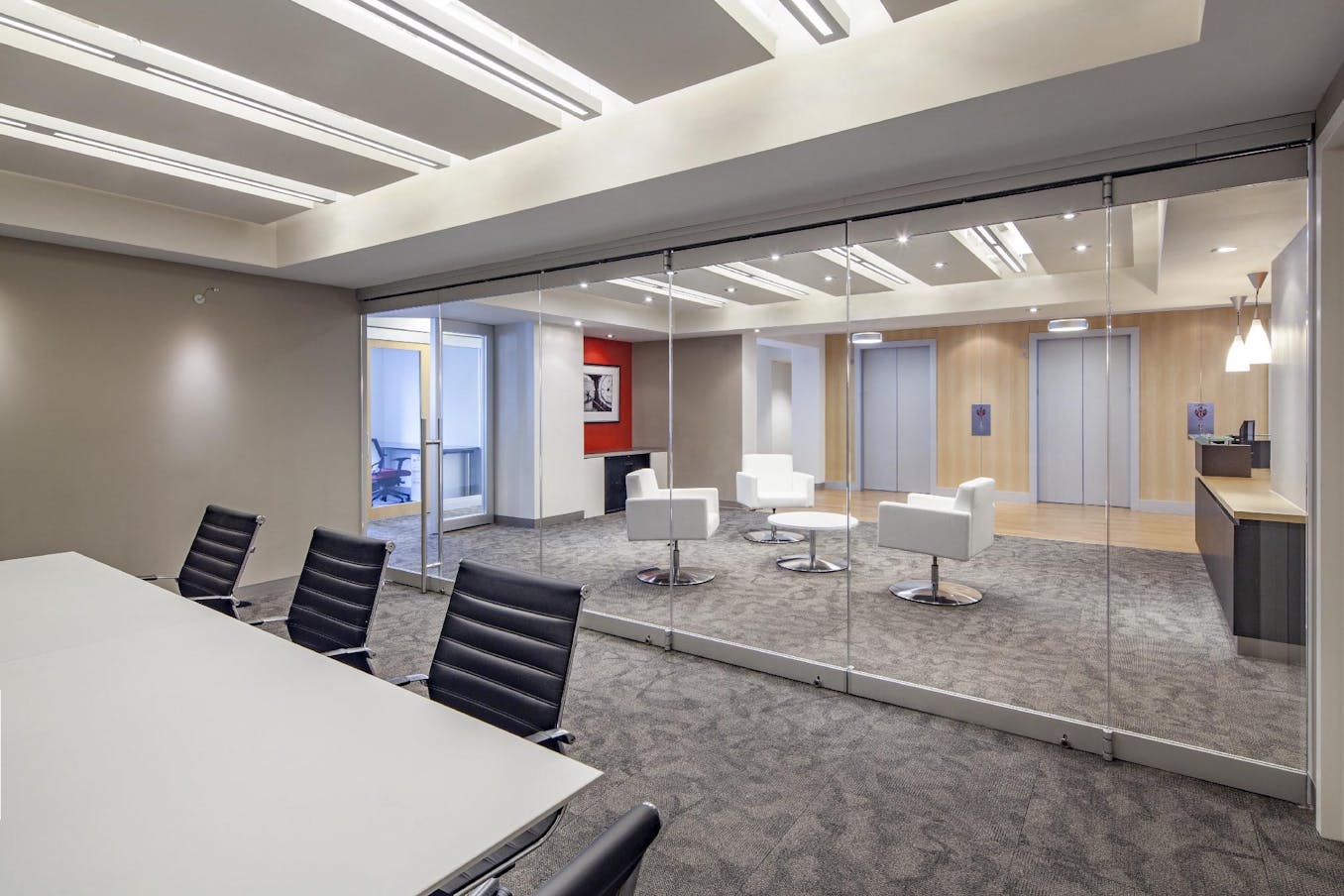 The existing conference room was directly across the lobby from the elevators, behind a wall with a sliding glass door. MV+A replaced that wall with an opening glass wall from NanaWall, seamlessly joining the two spaces on demand. The conference room could now convert into an extension of the reception area. Suddenly, the conference room became large enough to host an all-hands-on meeting for the company, and the reception area could be large enough to hold a social event. Both spaces were also still readily available separately, as a moderate-sized, private conference space adjoining a comfortable and attractive reception area.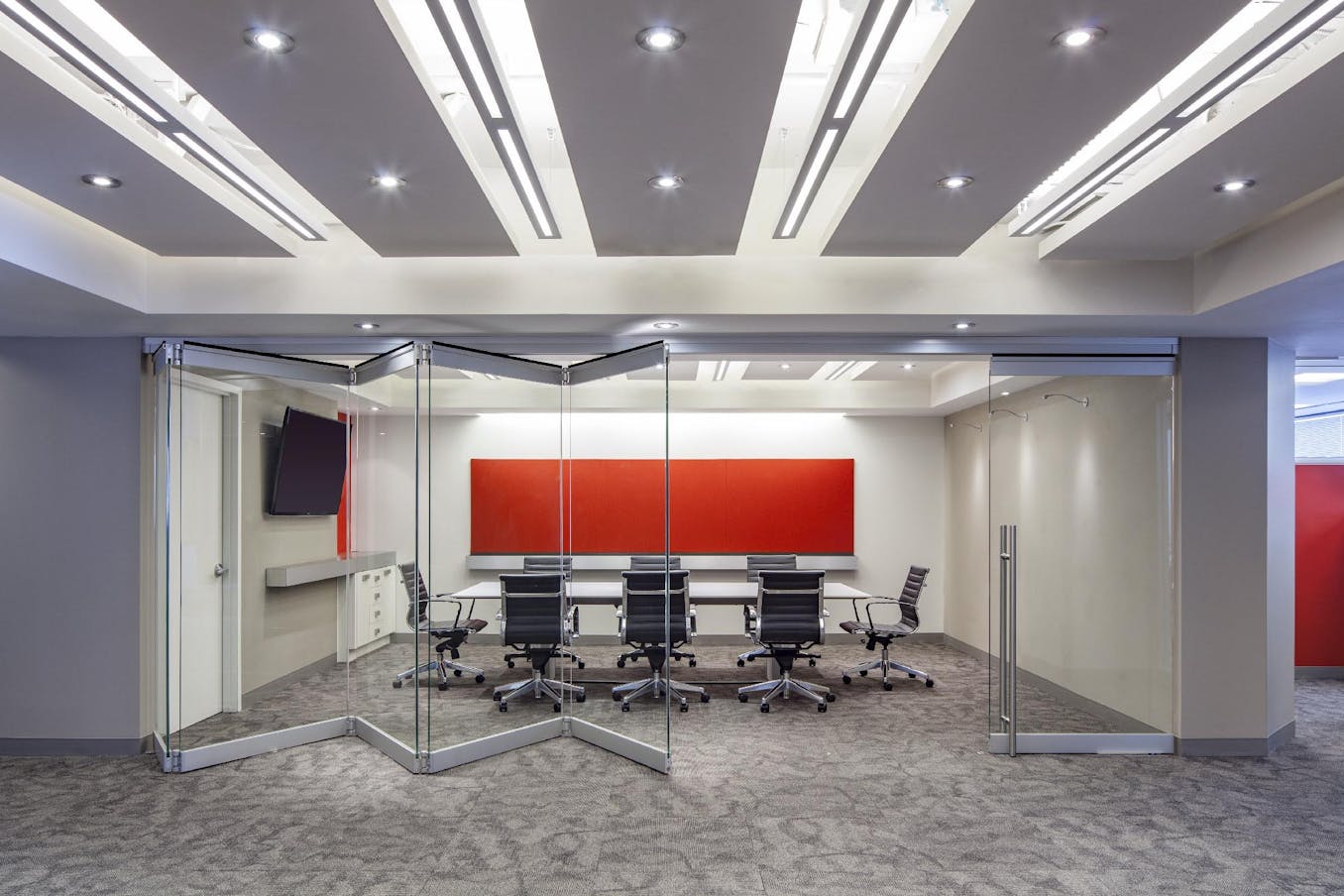 The flexible functionality was achieved by the NanaWall frameless all-glass wall, a folding center-pivot system (CSW75) with no floor-track whatsoever. In conference room mode, the wall is flat and completely transparent, with a swing door at one end. It is secured to the floor at small, discreet locking points. The frameless, all-glass look was one of the most attractive aspects for SK&A. To open the room, the wall folds up neatly to one side. In open mode, the center-pivot wall panels take up minimal space and the floor locking points are flush and unobtrusive.
The existing lobby was, according to MV+A senior architectural designer Lynn Murphy, dark and dingy. "It felt like a cave." To transform it into a welcoming place and visually unify it with the conference room, MV+A designed a lighting scheme that focused and enhanced the linearity of the existing hanging LED strips, using bars of light to emphasize the extension of one room into the other.
The new-found flexibility of the space is a significant enhancement to the SK&A office, giving the company the ability to better function in the ways that contemporary business practice demands. They have made considerable use of its versatility. The conference room is frequently used closed for meetings, but they open it up often for other functions. "At least once a week," says Guy Razzi, SK&A Senior Principal, "we have professional development webinars, which can attract quite a crowd. We'll open up the entire wall, so we can allow 18-20 people to view TV screen. We've used it for celebrations, too. NanaWall gives us a lot more flexibility in the way we use the conference room."
What our Customers Have to Say