8 Breathtaking Residential Designs: How Glass Walls Transform Living Spaces
By NanaWall Systems, May 16, 2023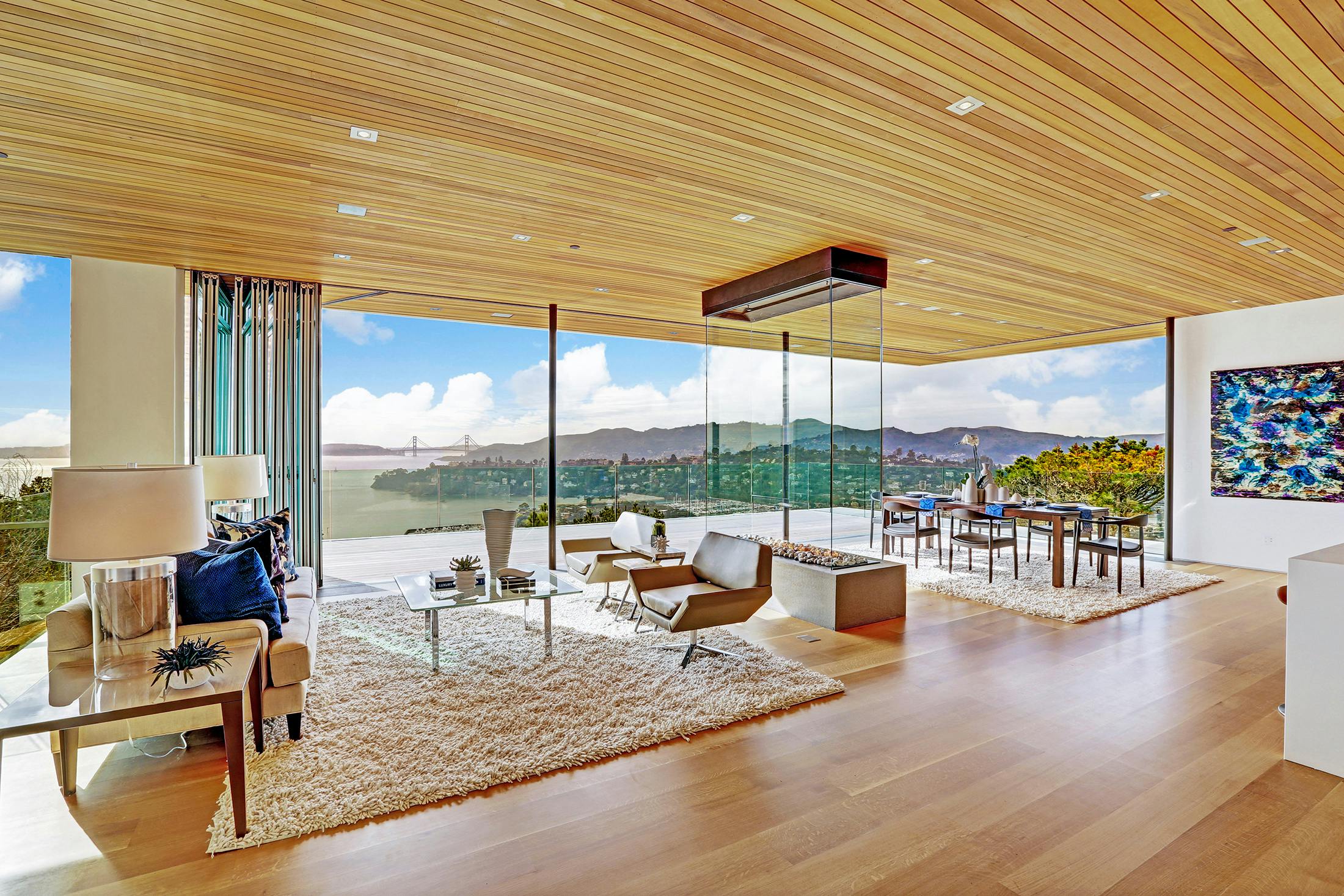 Performance all-season opening glass walls are the perfect solution for a broad range of architecture and contemporary residential design applications. Opening glass walls and doors can integrate into all architectural styles with aluminum, wood, and clad options, and a large range of glazing, configurations, and customization options. Advanced system engineering enables exceptional performance and easy operation, making it the preferred choice for architects and builders alike. Let's explore some stellar residential design projects that stood out with creative functional living spaces and unique features. These homes go above and beyond in showcasing how opening glass walls can seamlessly blend indoors and outdoors to create sustainable, biophilic designs that elevate the way we live.
Exceptional Residential Design Projects: Showcasing the Power of Glass Walls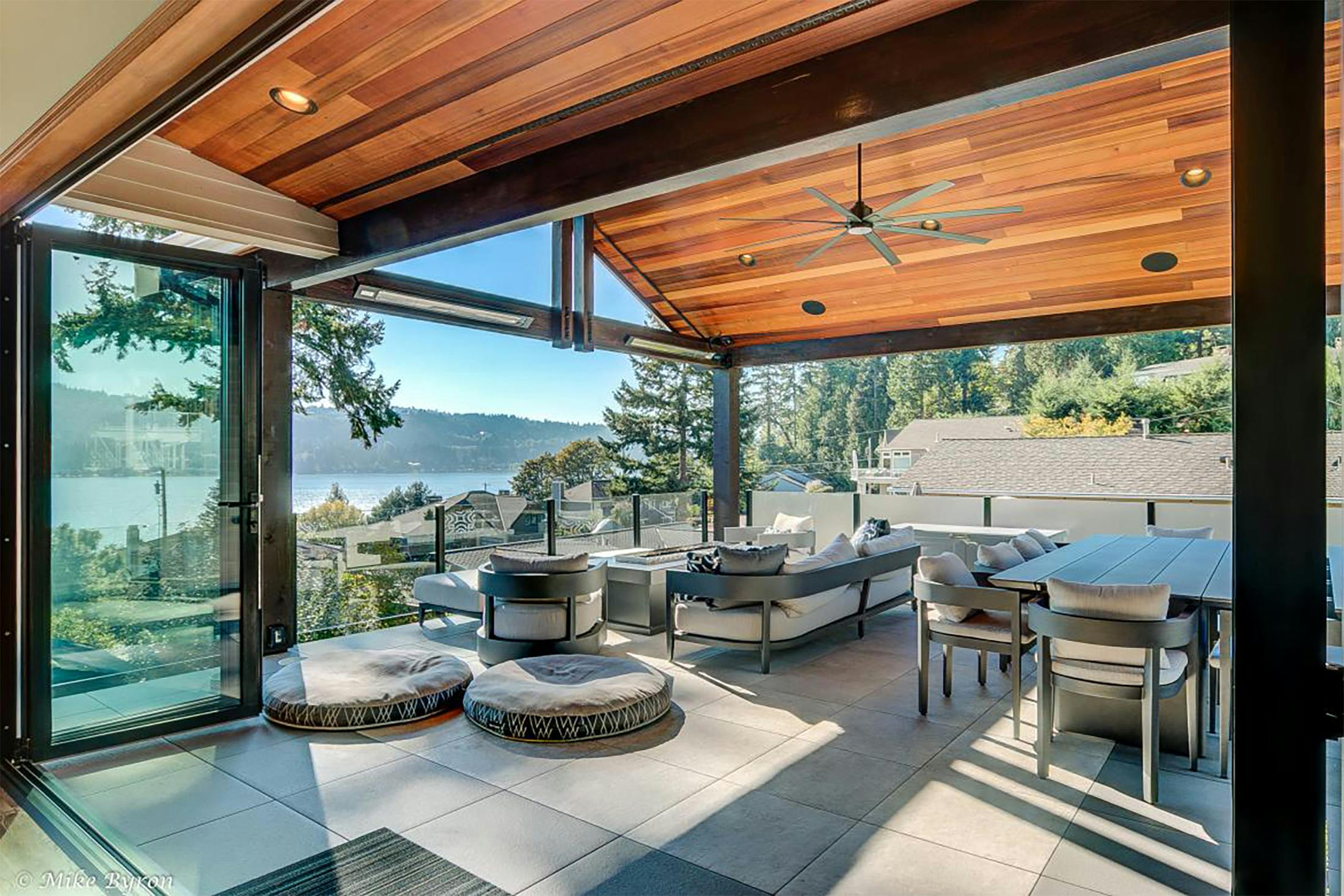 Seamless Indoor-Outdoor Living: Designing for Connection
The Byron Residence underwent a complete before and after transformation involving replacing their old standard kitchen door and building out their deck with an aluminum framed folding glass SL60 system. This addition gave the homeowners total all-season indoor-outdoor functionality, open-air ventilation, slim design, beautiful aesthetics, energy efficiency, and custom configurability.
With the new folding glass system, the home now seamlessly connects the indoor and outdoor living spaces, allowing for a breathtaking view of the lakeside scenery. The outdoor entertainment space is now covered and usable all year-round thanks to the dedicated lounge area that features a fire table, ceiling fans, and infratech heaters. Mike Byron, the proud homeowner, describes the space as an open floor plan that allows people to move effortlessly from the inside to the outside or somewhere in between. This renovation helped the homeowners to enjoy the natural beauty of their surroundings while still maintaining the comfort and convenience of their indoor living space.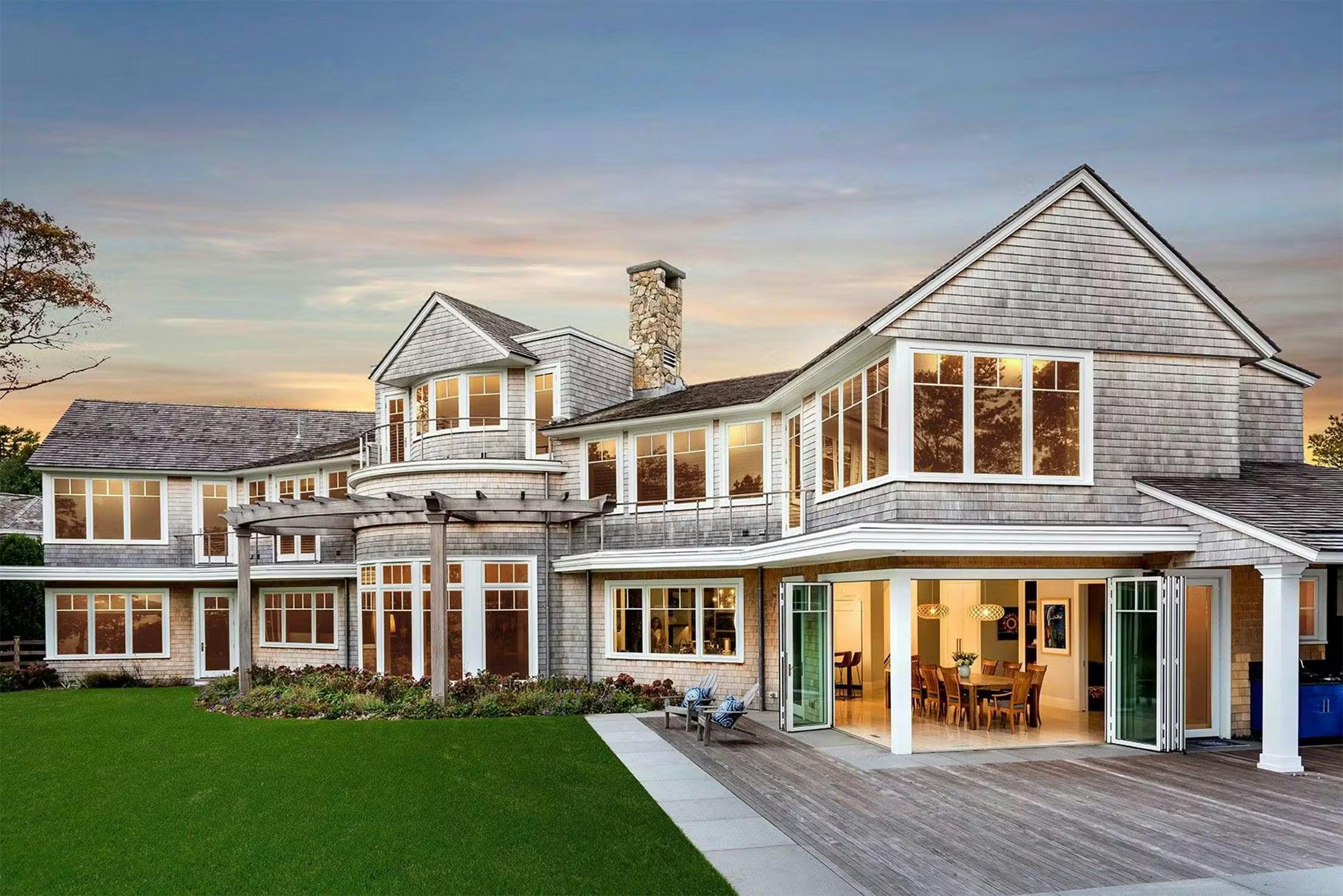 Modern Elegance: Blending Traditional and Contemporary Design in Cape Cod
Experience a modern twist on traditional Cape Cod residential design with the Marstons Mills custom home. This large New England estate beautifully blends traditional and modern design with the help of opening glass walls and doors that are highly customizable and can be tailored to match any architectural style. This home design features divided lites to match the adjacent glass and style of the architecture, lending a detailed, dramatic look that melds seamlessly with traditional styles. With a seamless space transition, the folding glass doors provide uninterrupted views of the pool and deck area, creating the impression of one large room that flows from the kitchen and dining areas outward to encompass the pool. Home design by Doreve Nicholaeff of Nicholaeff Architecture + Design and constructed by Delphi Construction.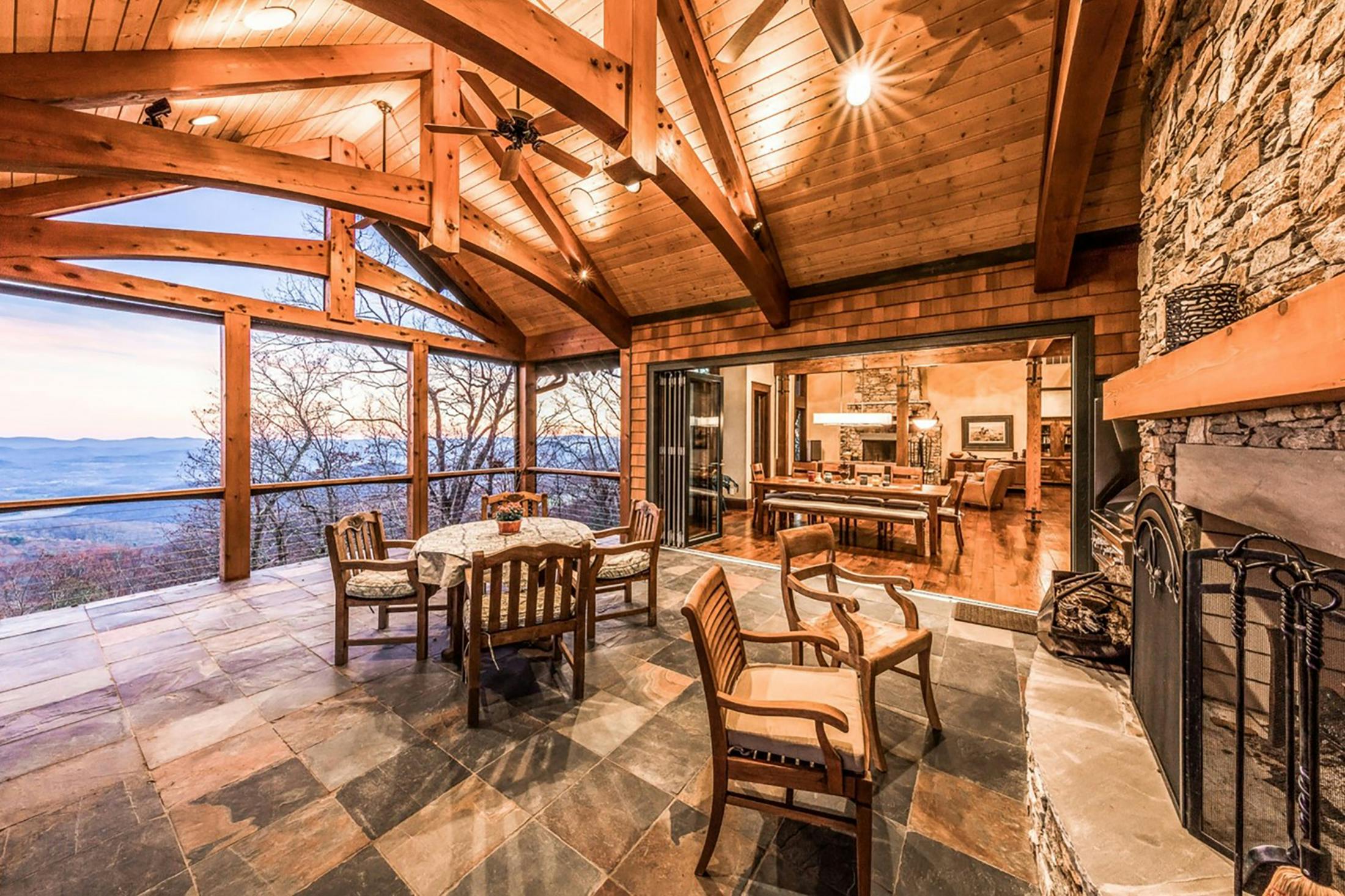 Year-Round Mountain Bliss: Transformative Glass Walls in a Rustic Luxury Home
Experience the perfect balance of form and function like in this rustic luxury mountain home with its innovative use of all-season weather-performing glass walls and doors. A stunning and unique design seamlessly blends indoor and outdoor living spaces. Situated atop Bearwallow Mountain in North Carolina, the home's covered outdoor space is an extension of the kitchen and living room, offering functional and breathtaking views of the surrounding natural landscape.
As you can see, the architect and design team didn't sacrifice durability for beauty. They recognized the need to withstand the constant wind and chill of the mountain environment, which is why they opted for a 5-panel folding glass with tested inswing doors, that can be easily opened and closed depending on the weather. With this transformative folding glass wall system, the homeowners can enjoy the stunning vistas without having to worry about harsh elements. This home was built by Bluestone Construction and designed by Shamburger Architectural Group with Kathryn Greeley's interior residential design expertise.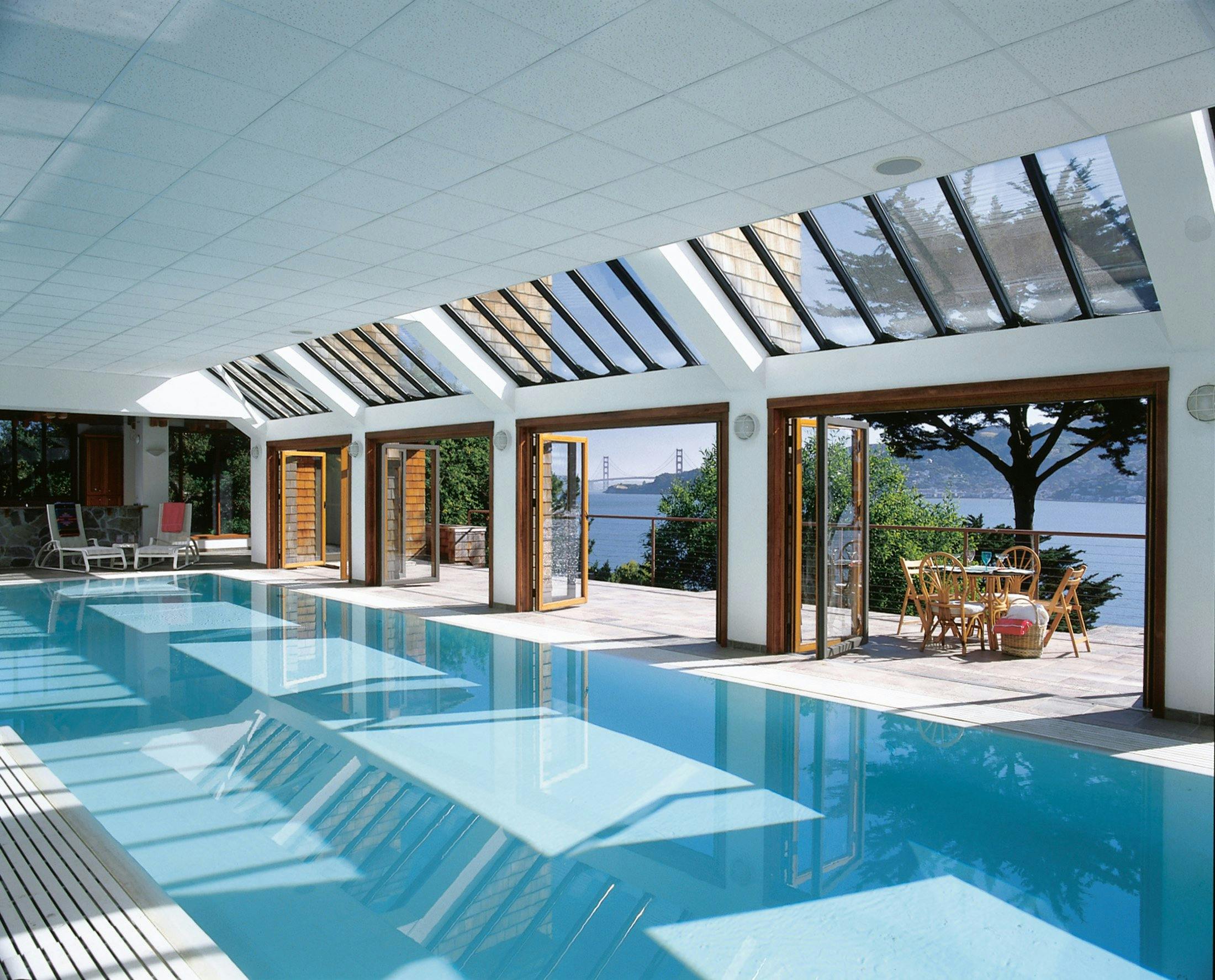 Luxurious Retreat: Pool House Transformed with Glass Walls
Nestled in the heart of the Bay Area, this pool house features a stunning all-season wood framed folding glass wall system that seamlessly integrates the indoor and outdoor spaces. It complements the unique shingle aesthetic of the home and creates a breathtaking indoor/outdoor living experience. Achieve the ambiance of an open-air pool like this design in your own home. Enjoy your swimming pool and cabana year-round with the wide range of custom systems and glazing options available. Bifolding doors provide optimum thermal insulation and can be opened across huge areas, so you can get the most out of your pool whatever the weather.
Even when closed, the wood system allows natural light to flood the space, enhancing the serene and relaxing ambiance of the pool area. Owners can capitalize on stunning views and use their outdoor space year-round, making this wood system an excellent choice for any weather. With sustainable harvest premium wood choices and energy-saving options, performance systems provide sustainable solutions to any eco-friendly building project.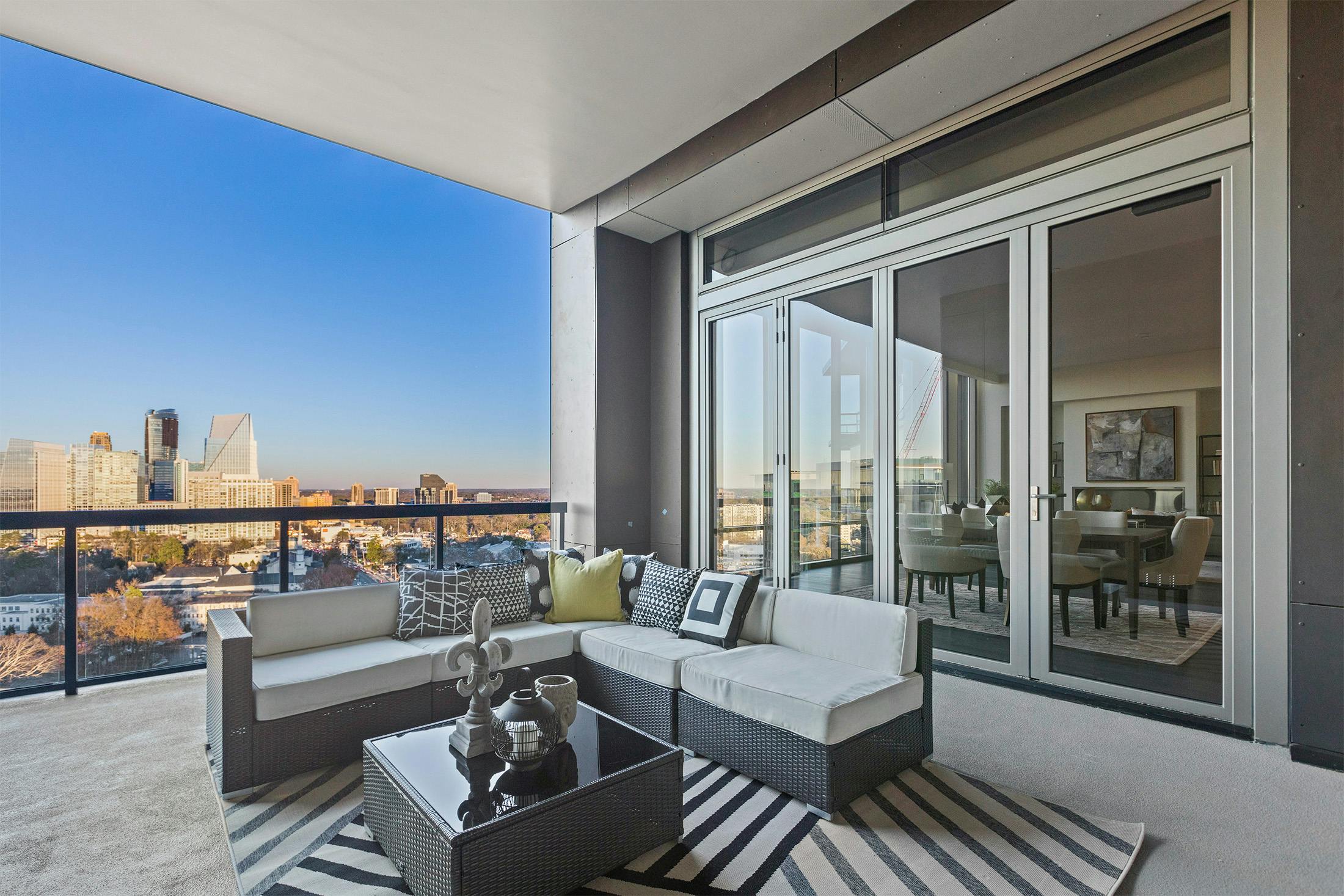 Seamless Urban Living: Transforming High-Rise Residential Spaces
The Charles at Buckhead Village in Atlanta is a high-rise residential condo that redefines urban living by seamlessly integrating indoor and outdoor living. The building's luxury units feature expansive terraces overlooking the cityscape, all of which have fixed floor-to-ceiling glass walls for breathtaking skyline views. The developers chose all-season SL70 folding glass walls for their tested strength, flexibility, and weather protection to merge the indoor living areas with the terrace, creating the ultimate luxury lifestyle. The aluminum framed folding system is NFRC certified and can meet or exceed Energy Star standards in all climate zones. The Charles is one of the few multifamily developments that offers an extensive amenities terrace, which encompasses large luxurious indoor/outdoor areas, fire pits, and manicured gardens. This residential design and penthouse highlight how innovative folding glass wall solutions can transform urban spaces into modern, energy-efficient, and seamless indoor/outdoor living environments. The design team and building architects, Lord Aeck Sargent, Joe Greco, and Travis Ridenbaugh thoughtfully considered varying factors like wind, water, and energy efficiencies; wanting to maintain the highest standards of performance and functionality.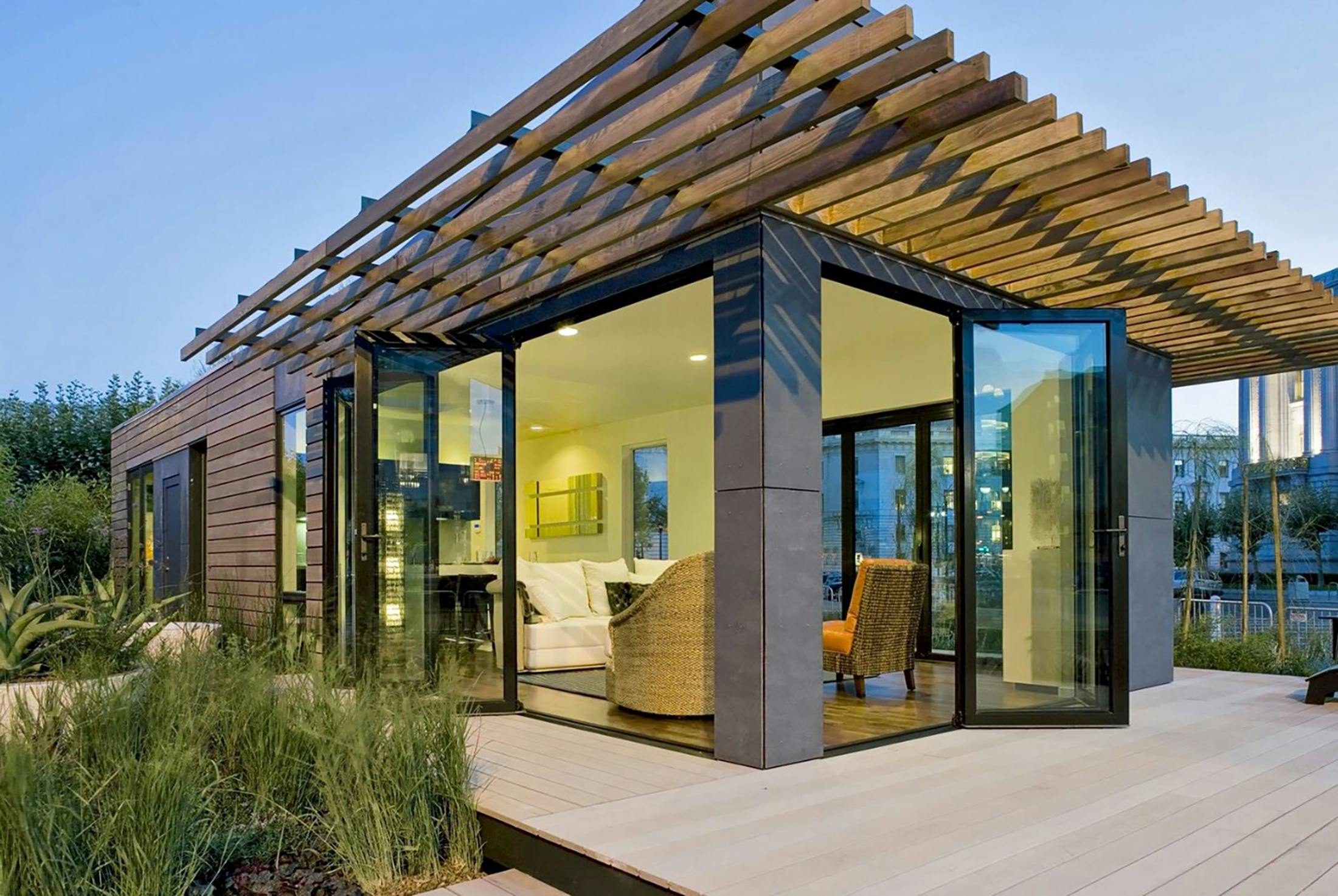 Expanding Tiny Living: Custom Folding Glass Wall Systems
The tiny living movement is growing as people consider sustainability and the cost of their housing choices. Young adults are leaving a smaller carbon footprint and shifting their interests toward sustainable options. The award-winning custom MkLotus tiny house utilizes glass walls to expand living to the outdoors. Folding glass walls can benefit tiny living residential projects by immediately increasing the living area, providing energy efficiency, and having slimmer aluminum frames that allow more light to filter into the home. Customizable options are available for wood, aluminum, or clad, inward/outward configurations, panel sizes, sills, colors, wood finishes, and more. Despite its small size, the tiny home feels spacious and inviting thanks to the transformative power of all-season glass wall systems. The folding glass doors allow natural light to flood the space while providing unobstructed views of the surrounding landscape. Folding glass wall systems elevate and transform functional ADUs, innovative housing options that can provide flexible additional spaces for families, added privacy, or even a source of income for homeowners. This tiny house was designed by MK Designs.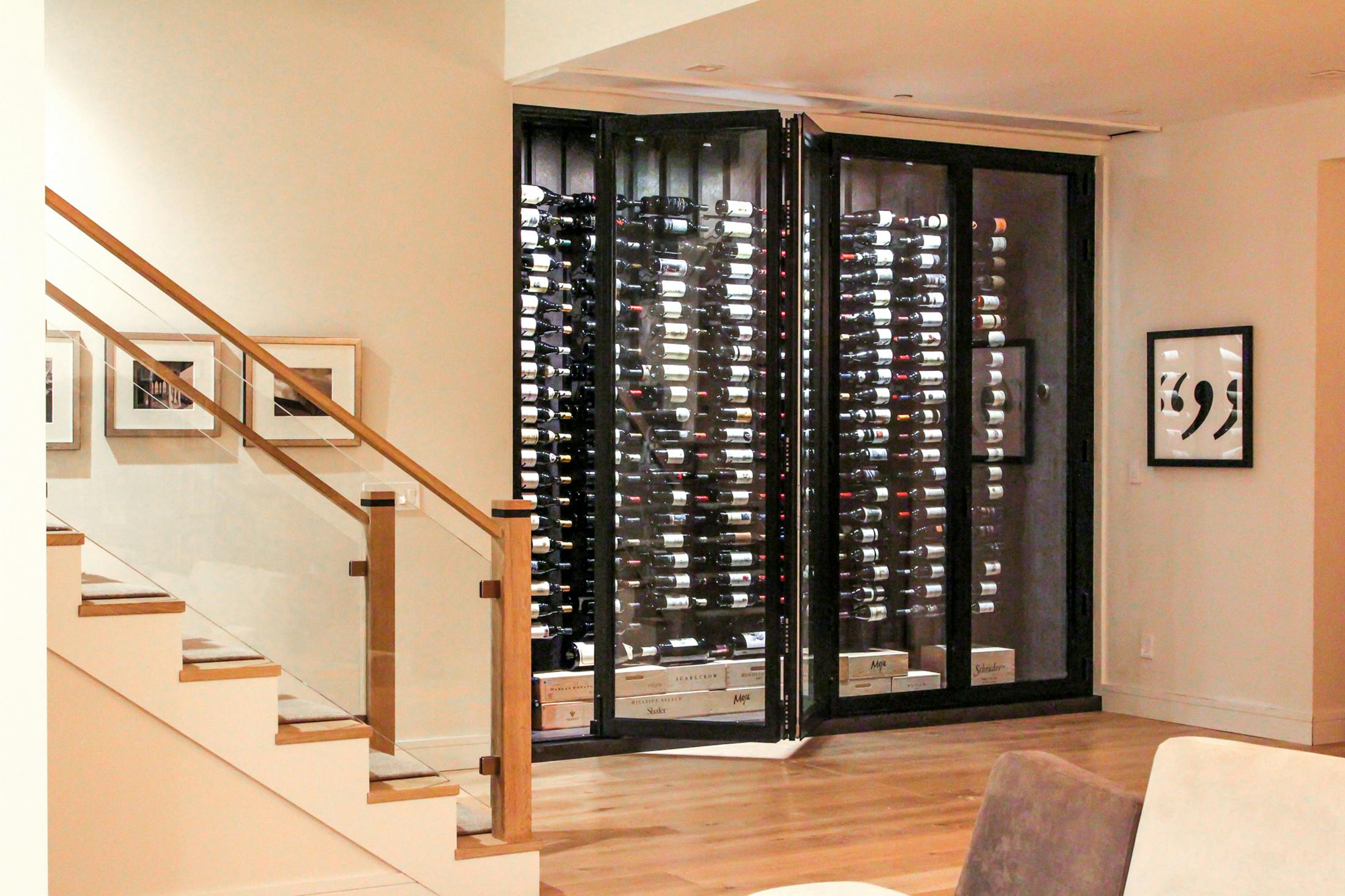 Sophisticated Wine Cellar Design: Transforming Interior Spaces
This private residential wine cellar in a wine aficionado's home stands out for its innovative use of custom systems. Folding glass walls were the perfect solution for this wine cellar's unique footprint, allowing for a seamless and elegant residential design. This wine cellar is a standout example of how transformative systems can be used beyond traditional living spaces. Folding glass systems like Generation 4 provide insulation to maintain a consistent temperature of 55 degrees Fahrenheit, ensuring that the wine collection is properly preserved. At the same time, the glass system has an elegant and seamless design that adds a touch of sophistication to any space.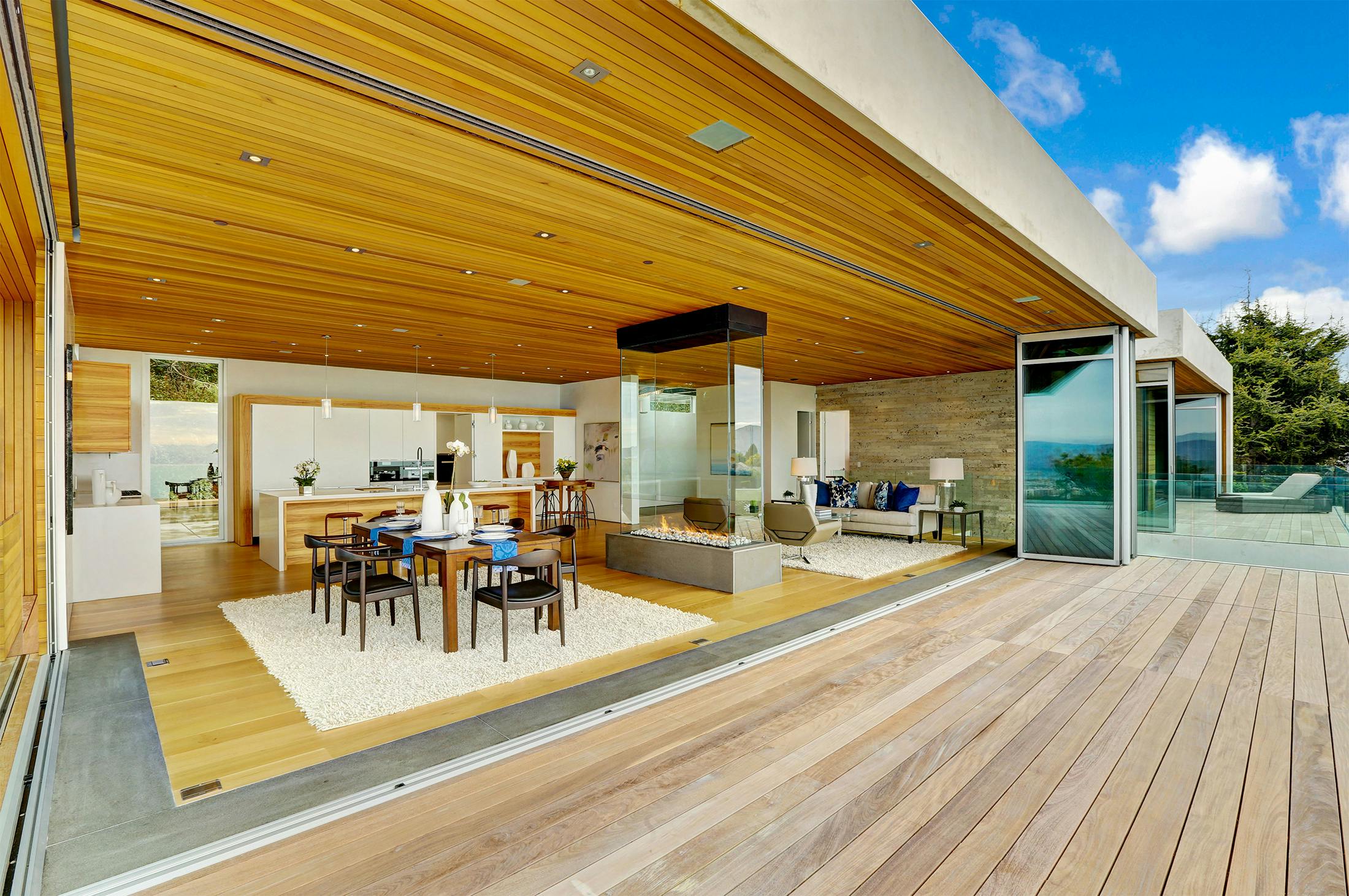 Inviting the Outdoors In: Transforming Spaces with Glass Walls
This Tiburon, Bay Area residence created an open and airy living space with a seamless connection to the outdoors, enhancing the home's elegant and modern design. The great room, with its views, revolves around a floor-to-ceiling fireplace housed completely in glass. The result is a stunning interior that invites the outdoors in. The single track HSW60 system used is an individual panel sliding glass wall offering unbeatable panoramic views and allowing for all-season, open-air, outdoor living and dining experiences. The system is chosen for its elegant custom solutions for residential design, energy efficiency, and noise reduction benefits. Architect David Kotzebue's attention to detail is impeccable including minimal framed glass used liberally throughout to imbue the resort-worthy home with a sense of suspension, light, and weightlessness.
Final Thoughts
These award-worthy residential designs beautifully demonstrate the transformative power of performance glass wall systems. From stunning pool houses to contemporary tiny homes, these designs seamlessly blend indoor and outdoor spaces, creating elegant, functional, and energy-efficient living environments. The versatility, innovation, and elegance of these glass wall systems make them an excellent choice for any residential project.
Explore our extensive residential design inspiration gallery for more innovative glass products and design ideas or request a quote to bring the beauty of performance glass walls to your own home.