Exciting Design Trends in Indoor/Outdoor Living: The California Room
By NanaWall Systems, November 8, 2023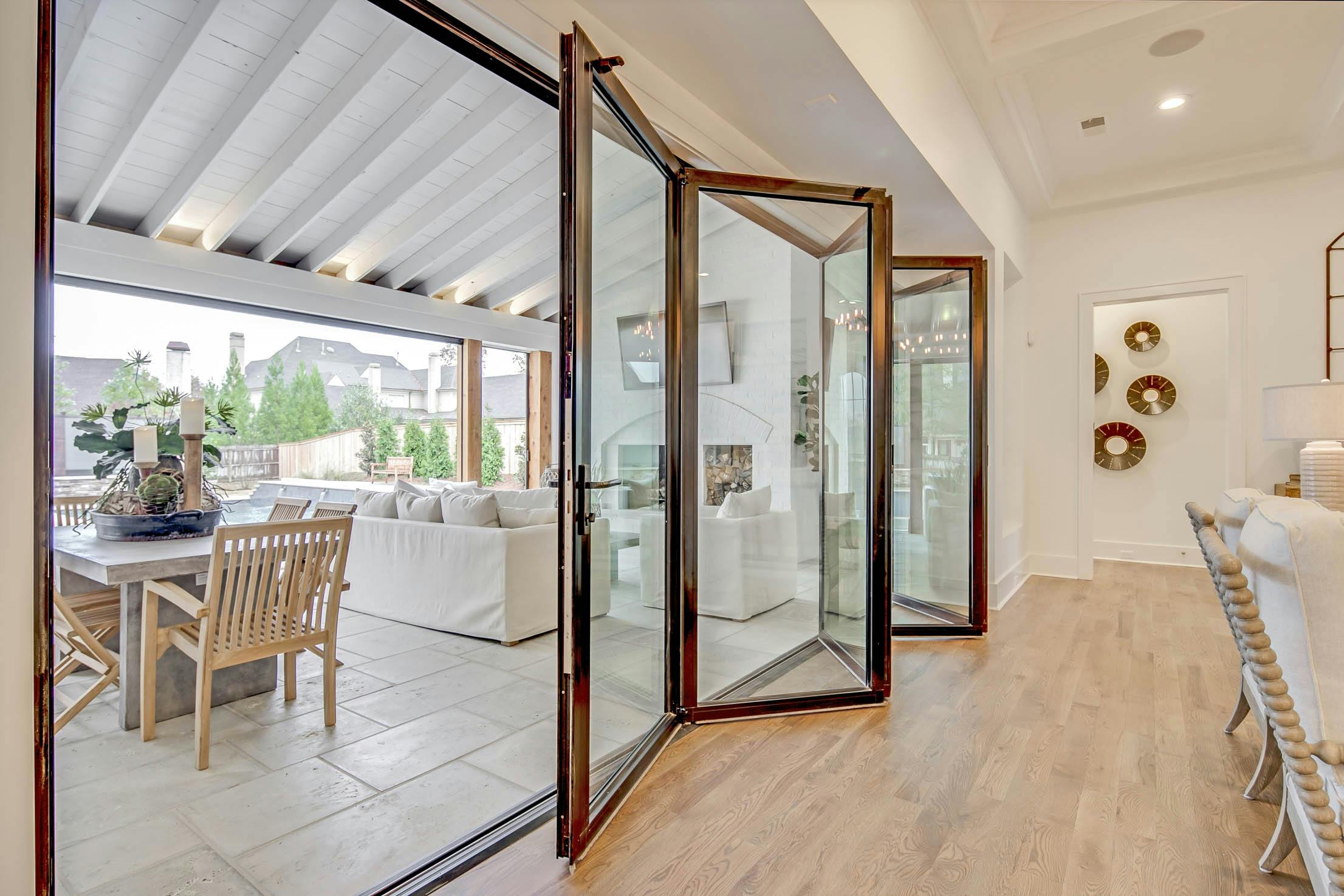 Imagine being able to smell the fresh flowers of Spring, enjoy the bright sunny days of Summer, admire the color-changing leaves of Fall, or experience the calming snowfall in Winter, but without the fuss. After all, there's nothing like enjoying the soothing natural sounds, mood-boosting sights, and revitalizing the fresh air of the outdoors from the comfort of your home. Achieving the indoor/outdoor living experience has been mainstreamed by the latest residential design trends encouraging homeowners to embrace outdoor living areas within their homes. Although extended decks, covered patios, and even ADUs have served as popular open-air living spaces, there is a new trend quickly growing in popularity: the California room.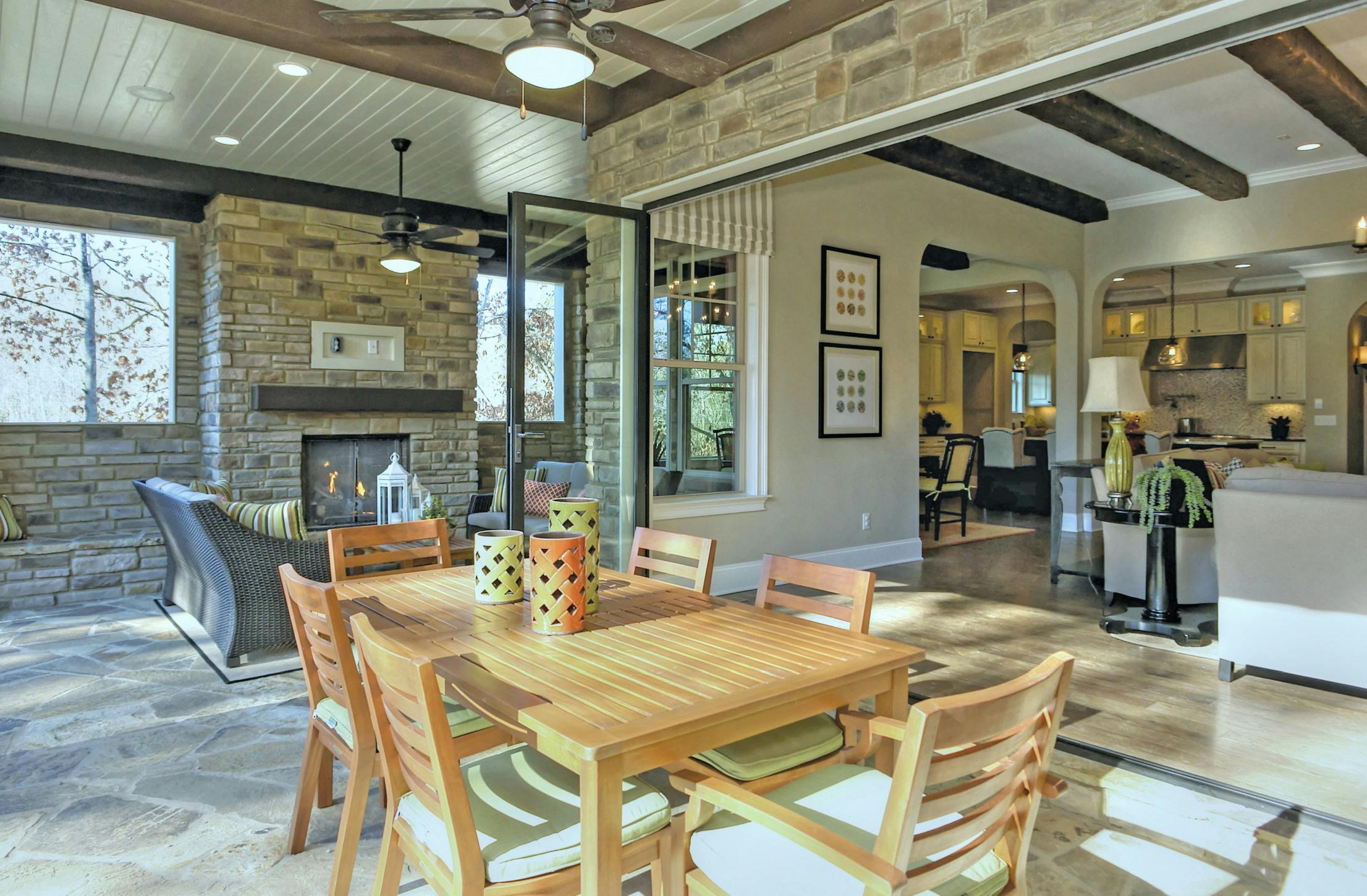 What is a California Room?
A California room is an open-air structure that is easily accessible from your home, complete with a roof and typically two or more walls connected to the rest of the home. The "room" has common amenities like electricity and ceiling fans and is furnished just like indoor spaces designed for relaxation. These residential spaces are ideal for enjoying the benefits of the outdoors but with the comforts of being indoors. Often, they are added as extensions of the kitchen or living room, offering additional space for al fresco dining or entertaining in the open air. To optimize the usage of these connected spaces, California rooms often leverage large floor-to-ceiling portals, wide openings, and dynamic solutions like opening glass doors.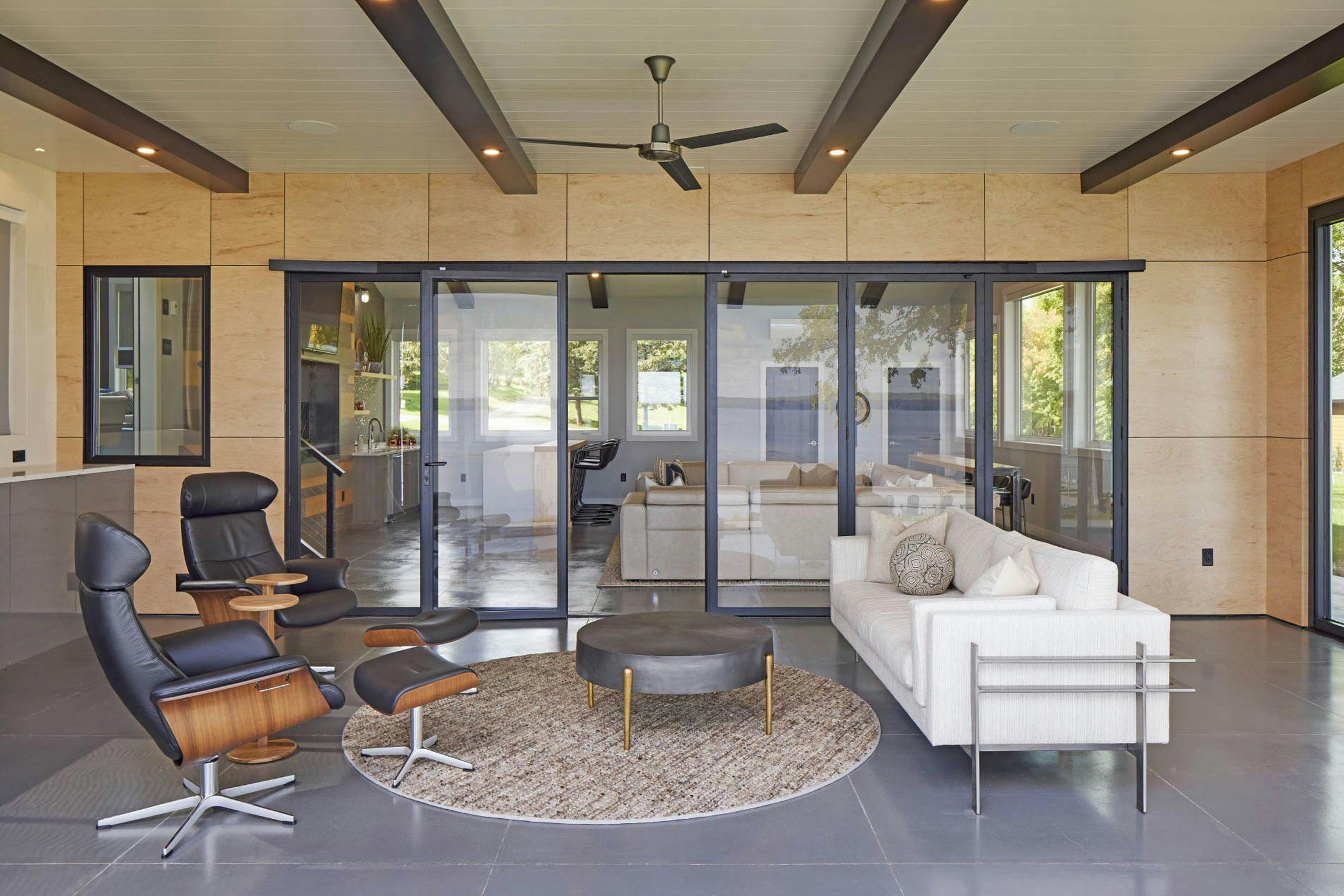 California Room vs. Traditional Outdoor Living Spaces
Although the California room shares various similarities with other outdoor living spaces such as patios, sunrooms, and lanais, a unique set of characteristics sets it apart. Despite being significantly open to the outdoors, these indoor/outdoor spaces offer enough protection from the elements to qualify as indoors. They can also be outfitted with traditional indoor furniture compared to weather-performing alternatives and can be customized with heating or cooling systems. Whereas conventional outdoor spaces are always exposed to the elements, California rooms offer protection from inclement weather without sacrificing the feeling of being outdoors.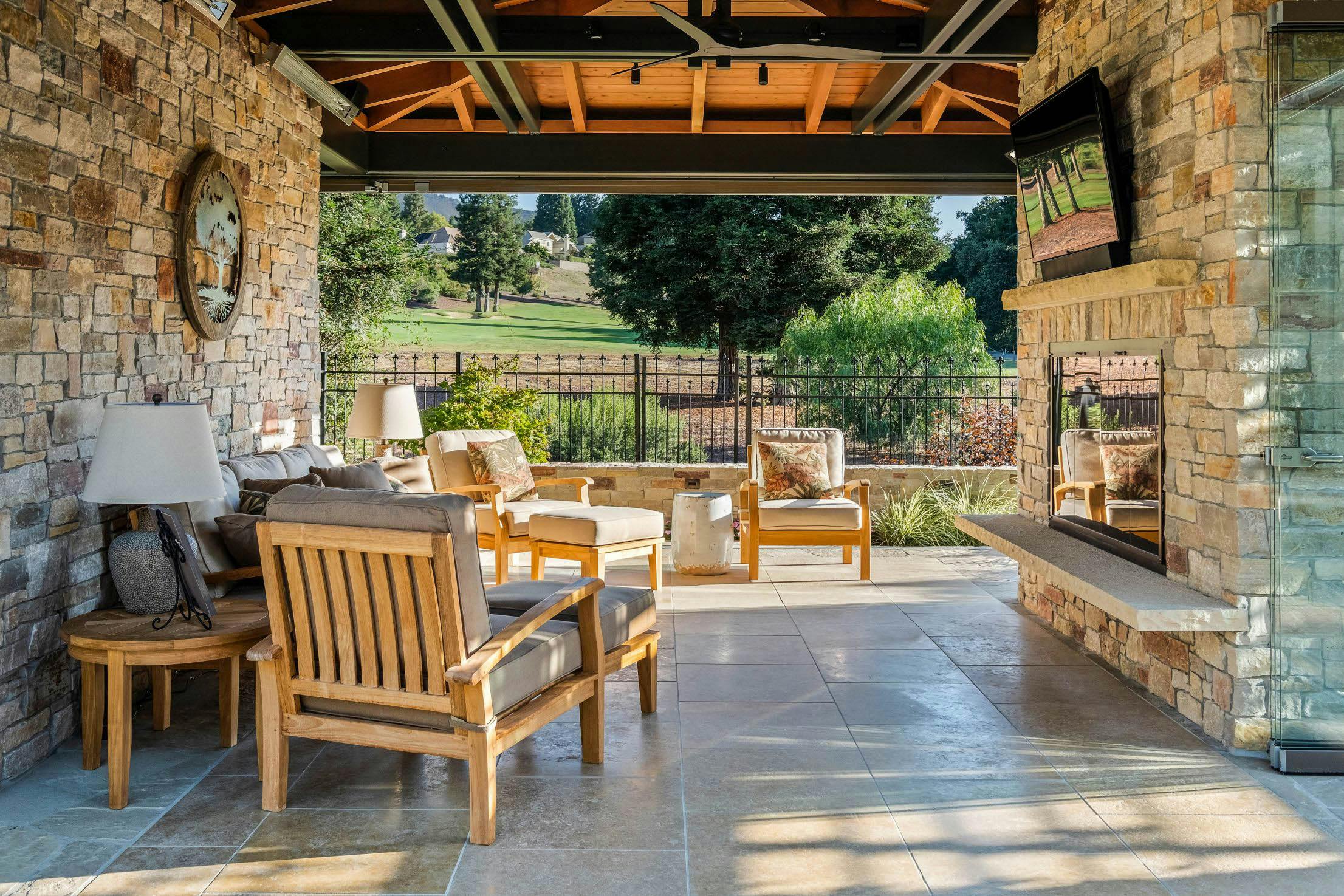 Embracing Health and Wellness
The indoor/outdoor living experience is more than just a residential design trend. Studies have proven that exposure to naturally lit spaces and fresh air ventilation can significantly improve mental health and overall well-being. In addition, bright and airy spaces improve focus and productivity for those working remotely or homeschooling. The constant flow of natural air ensures harmful pollutants are filtered out while improving indoor air quality in the process. Whether through large windows or dynamic opening glass doors, a California room highlights the tranquil beauty of the outdoors, enhancing landscape views and soothing nature sounds.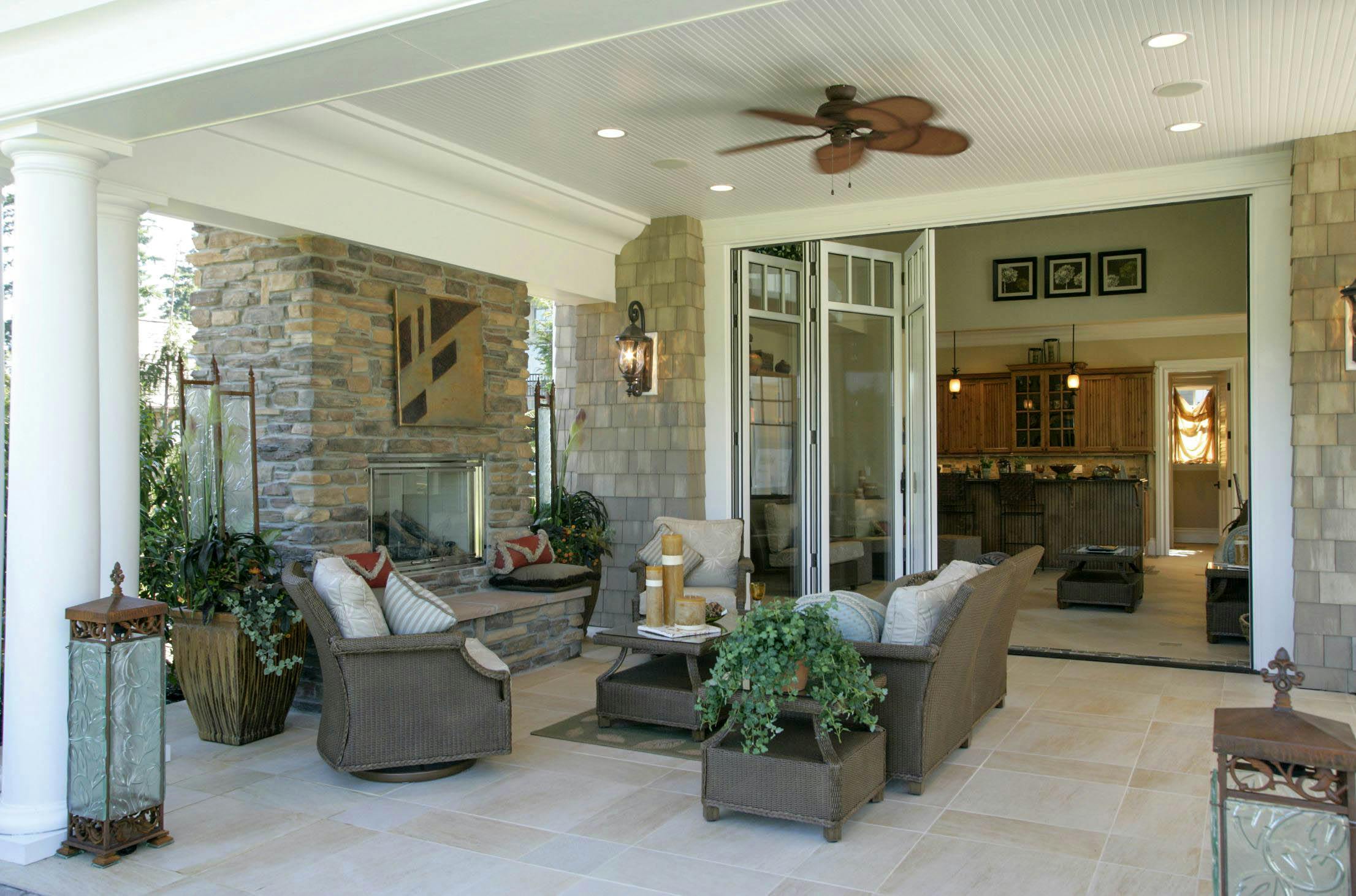 Getting the Most out of Your Investment
Any home addition or renovation project requires careful planning and a substantial investment depending on the size and amenities included. Adding additional living space, especially outdoor living space, to your home will increase its market value and appeal, making it a profitable investment in the long run. However, more than just financial gain, a California room will significantly improve your family's lifestyle and well-being. All while offering a multi-functional indoor/outdoor living space for entertaining, working from home, or simply longing to the sound of birds and rustling tree canopies. So why not customize it with the best design has to offer?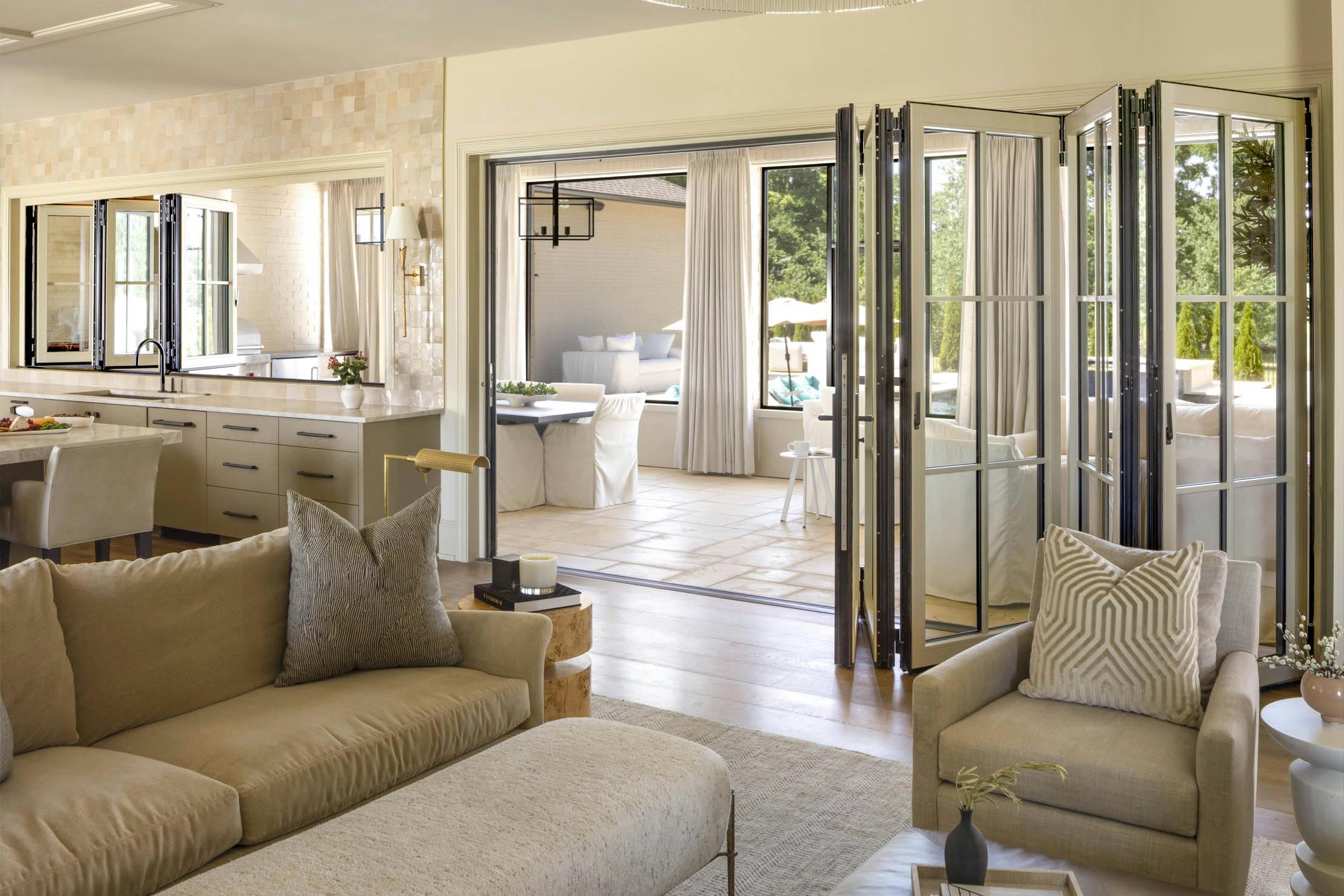 Create a Dynamic Space with Opening Glass Doors
To achieve the coveted feel of being outdoors, California rooms embrace the use of fixed glass, windows, and dynamic opening glass doors. These flexible design solutions create seamless transitions between indoors and outdoors allowing California rooms to easily transform from a spacious entertainment area to a quiet lounge room. Systems like Generation 4 Folding Glass Walls offer the slimmest frames and the easiest operation available ensuring optimal flexibility without sacrificing views or durability. In addition, they can be customized with swing doors to facilitate indoor/outdoor transitions when the panels are kept closed as well as FourFold or SixFold panel sets for optimal opening customization.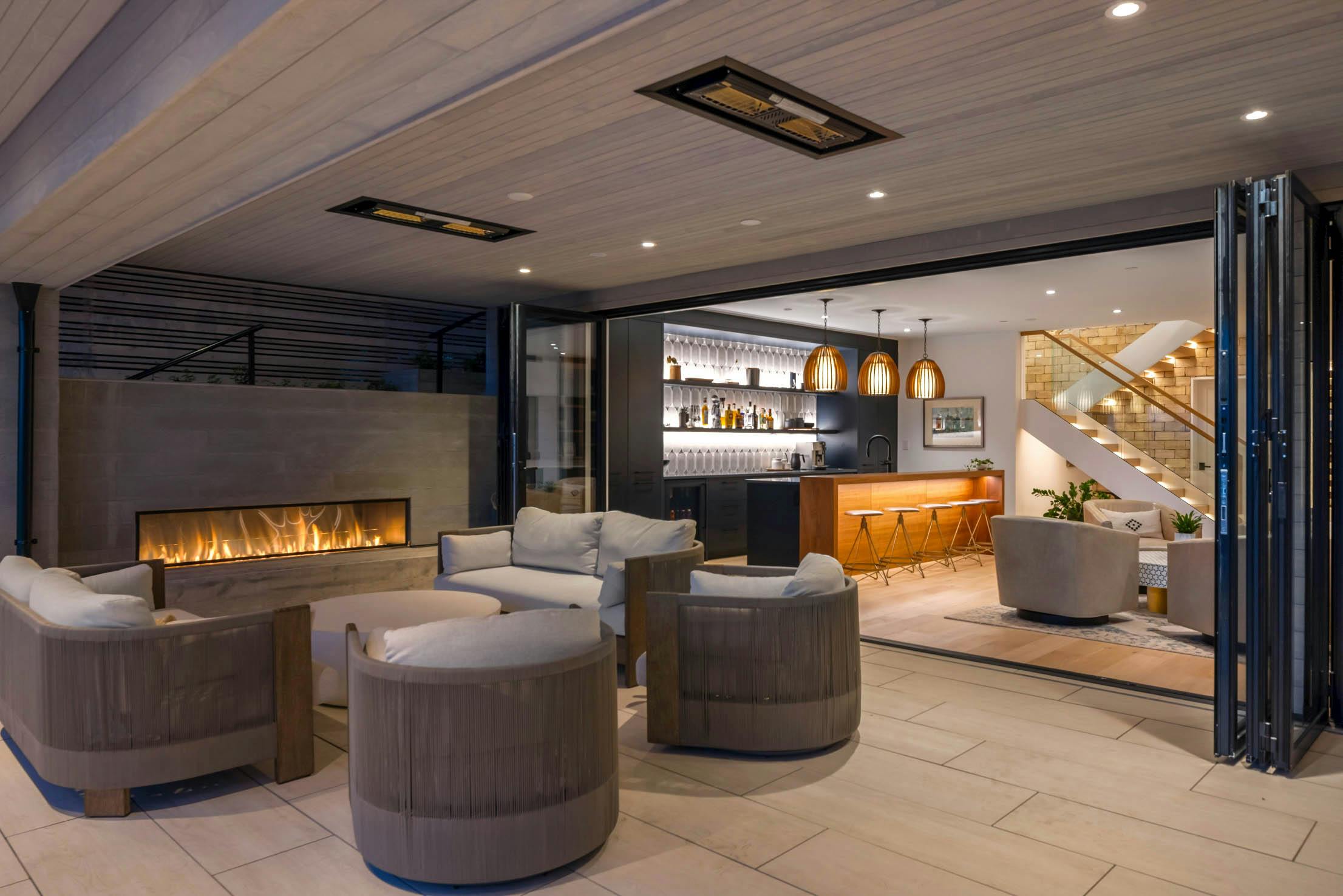 Weather Resistance for Your California Room
One of the many benefits of having a California room is the ability to enjoy the changing seasons while being protected from harsh weather. Depending on location, these indoor/outdoor living spaces may need to be specified with weather-conscious additions like heating, air conditioning, energy-efficient windows, and weather-performing opening glass doors like those offered by NanaWall. These systems have been independently tested for air, water, structural, and sound control with excellent results, ensuring durability and weather performance. Moreover, these systems can be customized with double or triple paned glass as well as thermally broken, barefoot-friendly sills for optimal energy efficiency and comfort.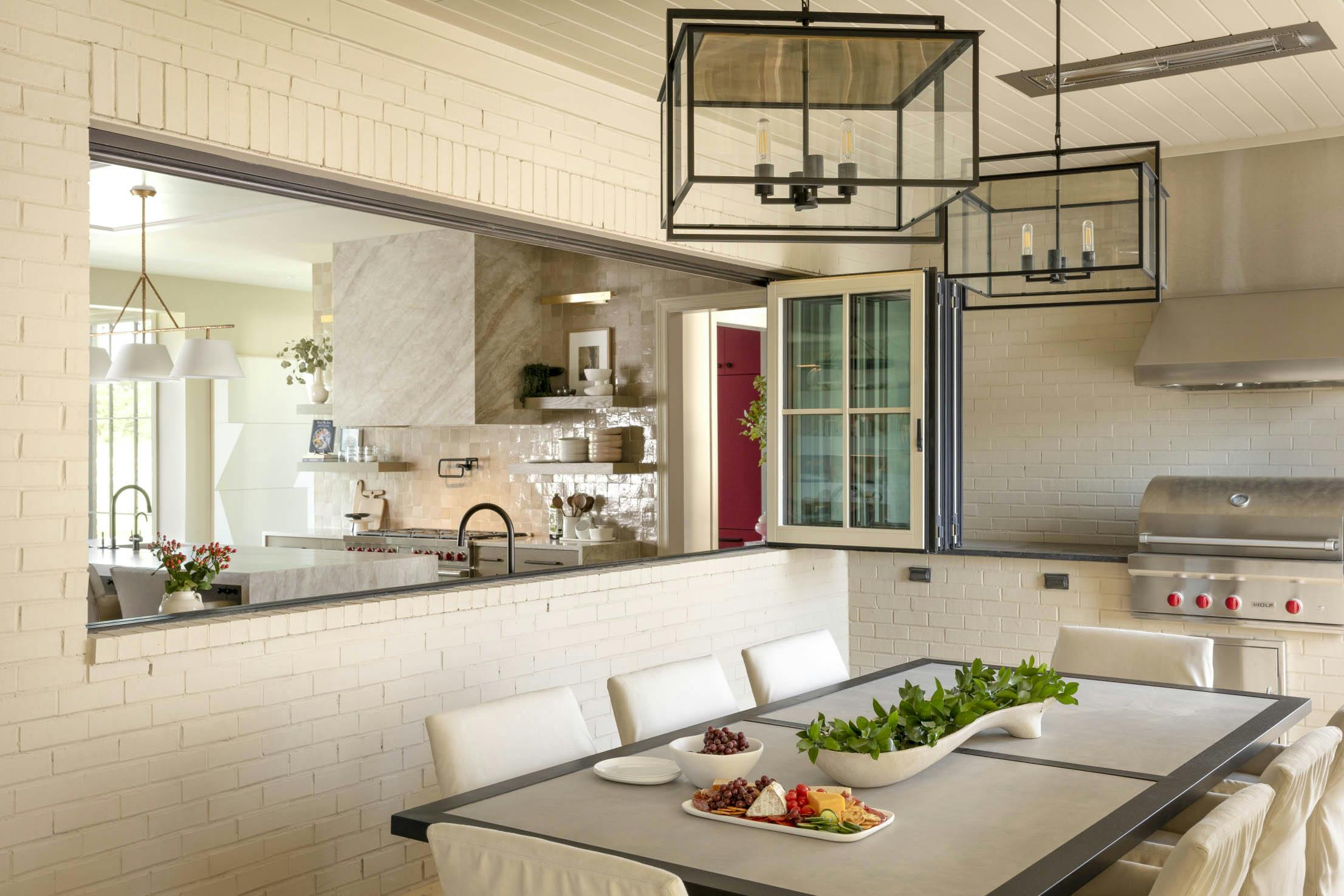 Amenities, Amenities, Amenities!
Another difference from a conventional patio or porch is a California room offers an extension of your home that you can truly live in and customize with convenient amenities. Depending on the homeowner's desires and budget, the California room can vary greatly in the amount of luxury it offers. Make the most out of your California room investment by adding a built-in fireplace, kitchen appliances, TV and sound systems, stylish light fixtures, and ideal furniture dependent on the ultimate function of the room. An amenity all on their own, opening glass doors promote dynamic openings while offering protection from the elements when needed most. Plus, they can be specified as window-sized systems to create convenient pass-through windows between interiors!
Final Thoughts
In summary, the California room represents a perfect blend of contemporary design solutions to deliver year-round multifunctional indoor/outdoor living spaces. Unique design elements and additions like opening glass doors ensure a seamless fusion between the comfort of indoors and a continuous connection to the outdoors. As extensions of our homes, this growing design trend offers a more tailored, luxurious outdoor living experience than most conventional patios. All while optimizing the living space with the health and wellness benefits of natural light, unobstructed landscape views, and fresh air ventilation provided through NanaWall folding glass doors.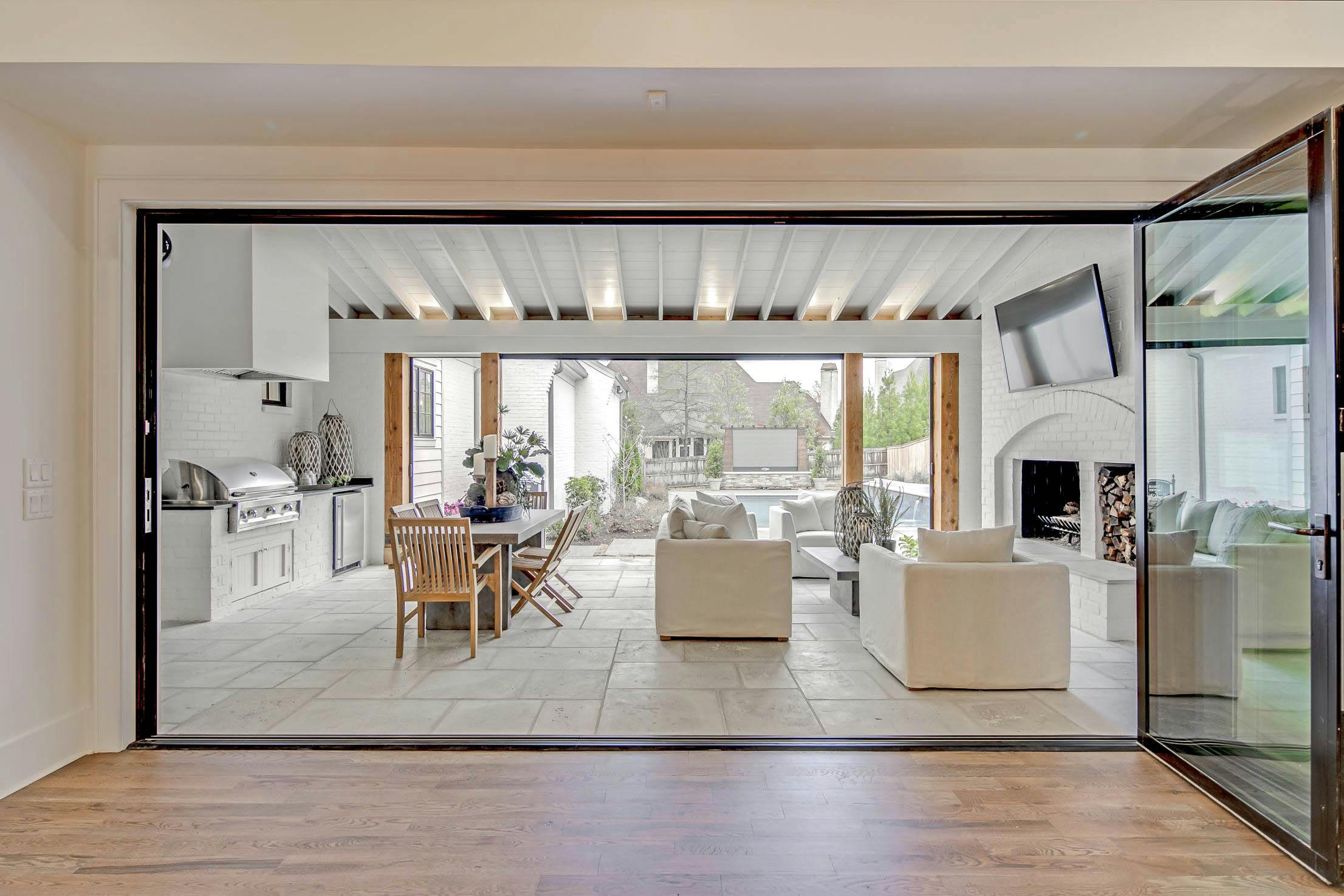 Discover more design inspiration with NanaWall opening glass doors in our extensive gallery of projects!