How to Keep Your Home Warm This Winter with Moveable Glass Walls
By NanaWall Systems, December 22, 2022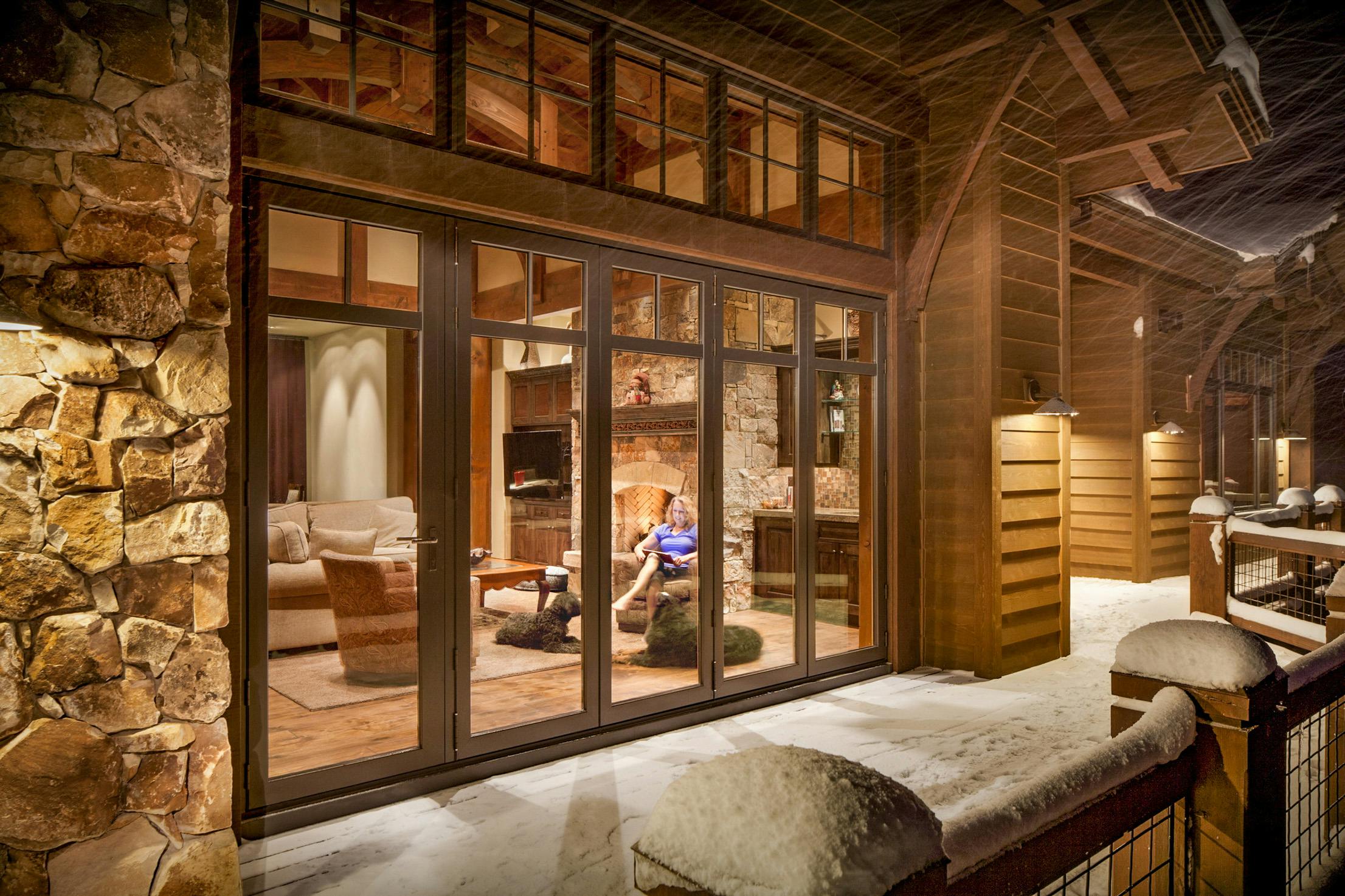 Keeping homes warm and cozy during the cold weather season is a top priority for many homeowners. Although comfort is the primary concern, finding solutions that can diminish reliance on your heater and therefore lower your energy bills is also a plus. Energy-efficient fenestration like weather performing moveable glass walls will not only help retain heat indoors but will optimize space functionality in the process—not to mention elevating your lifestyle with the indoor/outdoor experience. So, if you're wondering how to winterproof your home this season, here are seven tips to get you started.
7 Tips for Keeping Your Home Warm and Optimized with Moveable Glass Walls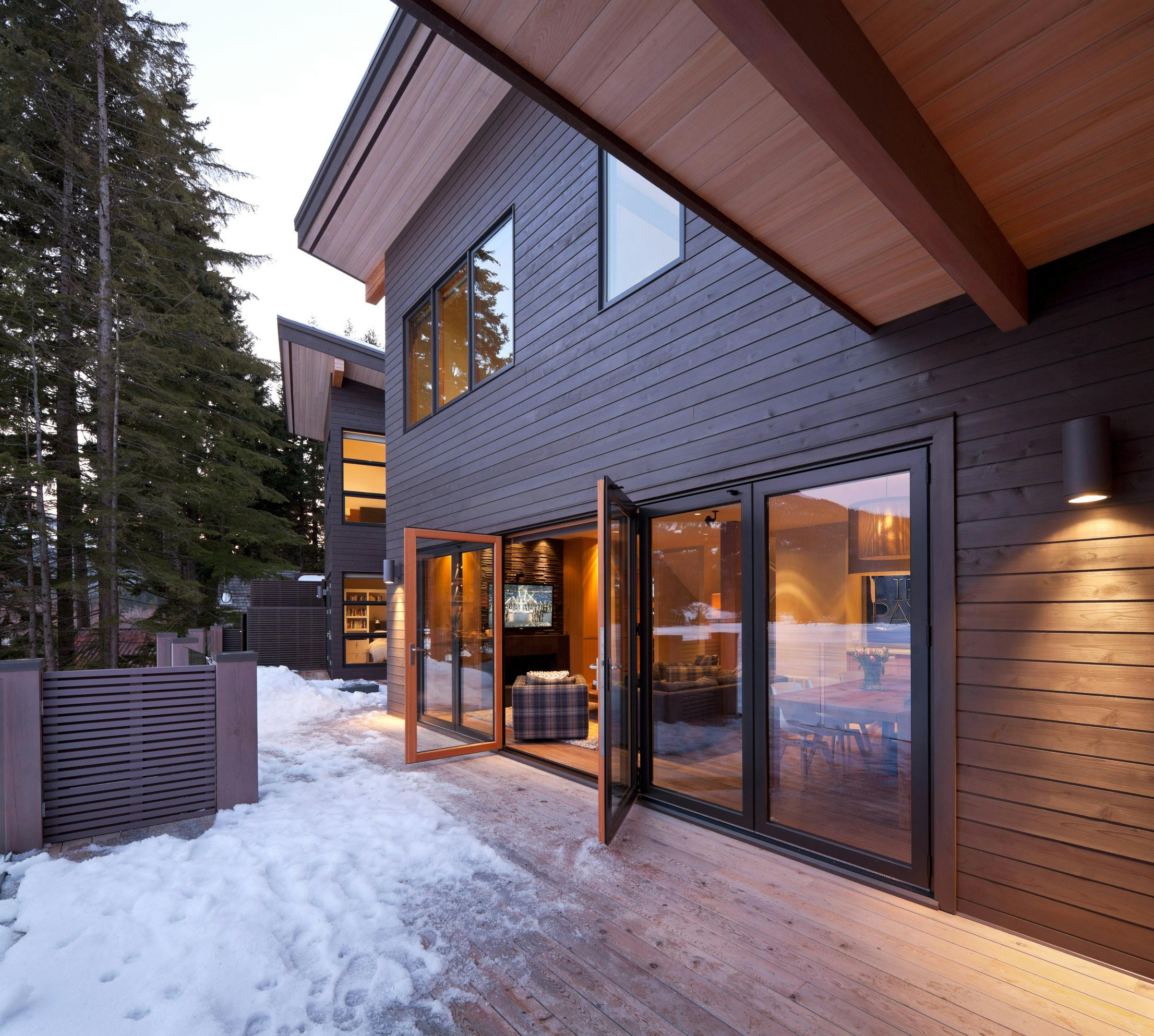 1. Replace Drafty Patio Doors
The never-ending search for the ideal patio door can be quite overwhelming, just as much as maintaining drafty old doors. While traditional French patio doors become drafty over time and require adjustments, conventional sliders tend to jam and limit the opening size to only half of the opening's width. The solution? Easily operable moveable glass walls that make full use of the opening while offering long-lasting durability. Better yet, these systems can be specified as inswing or outswing depending on what works best for your space availability. Strong seals prevent cold drafts from entering your home while thermal breaks enhance energy efficiency. A win-win!
2. Switch to Energy-Efficient Glass
Energy-efficient windows and doors are often insulated with multi-glazed glass. Glazing refers to the layers of glass that make up the frame's infill. Sometimes gas or air is inserted within the panes to improve thermal performance. When it comes to their opening glass wall systems, NanaWall offers single, double, and triple glazed glass depending on the needs of each project. If your windows are not made from energy-efficient glass, consider switching to a more winter-friendly option. Although it will likely be an investment, you will save a significant amount of money from lower energy bills.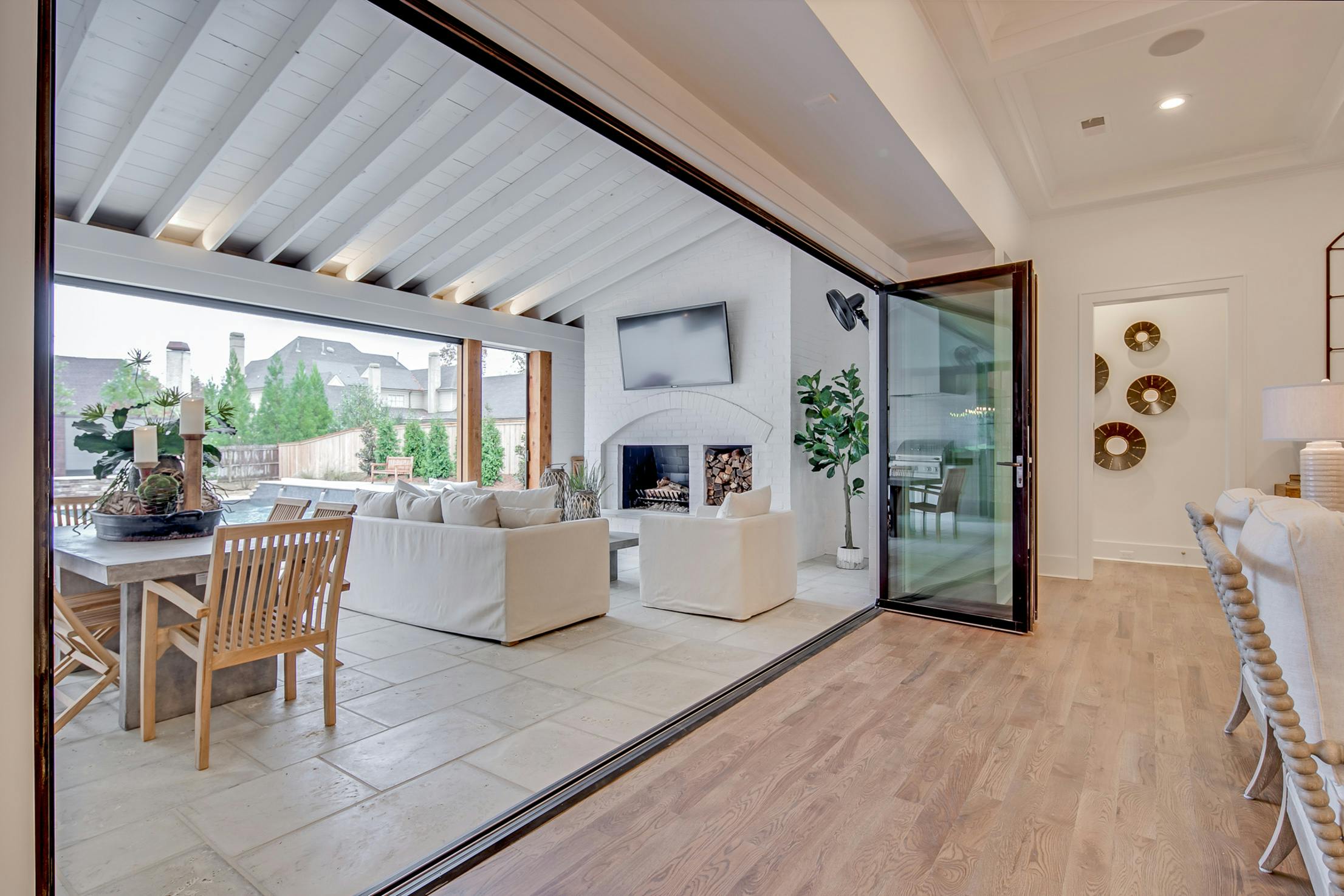 3. Consider Weather Performing Floor Tracks
When selecting your ideal moveable glass walls, there are other components to keep in mind. Aside from the various glazing options, NanaWall systems can be specified with weather-performing sills to enhance their performance and better protect your home from the elements, like wind-driven rain. Thermally broken floor tracks enhance the overall energy efficiency of the systems without sacrificing barefoot-friendly, smooth transitions. Design-forward components like the UniverSILL® and the Gothic arch roller design, ensure NanaWall opening glass wall systems maintain interiors protected when needed most. ADA-compliant sills are also available depending on the accessibility needs of each household.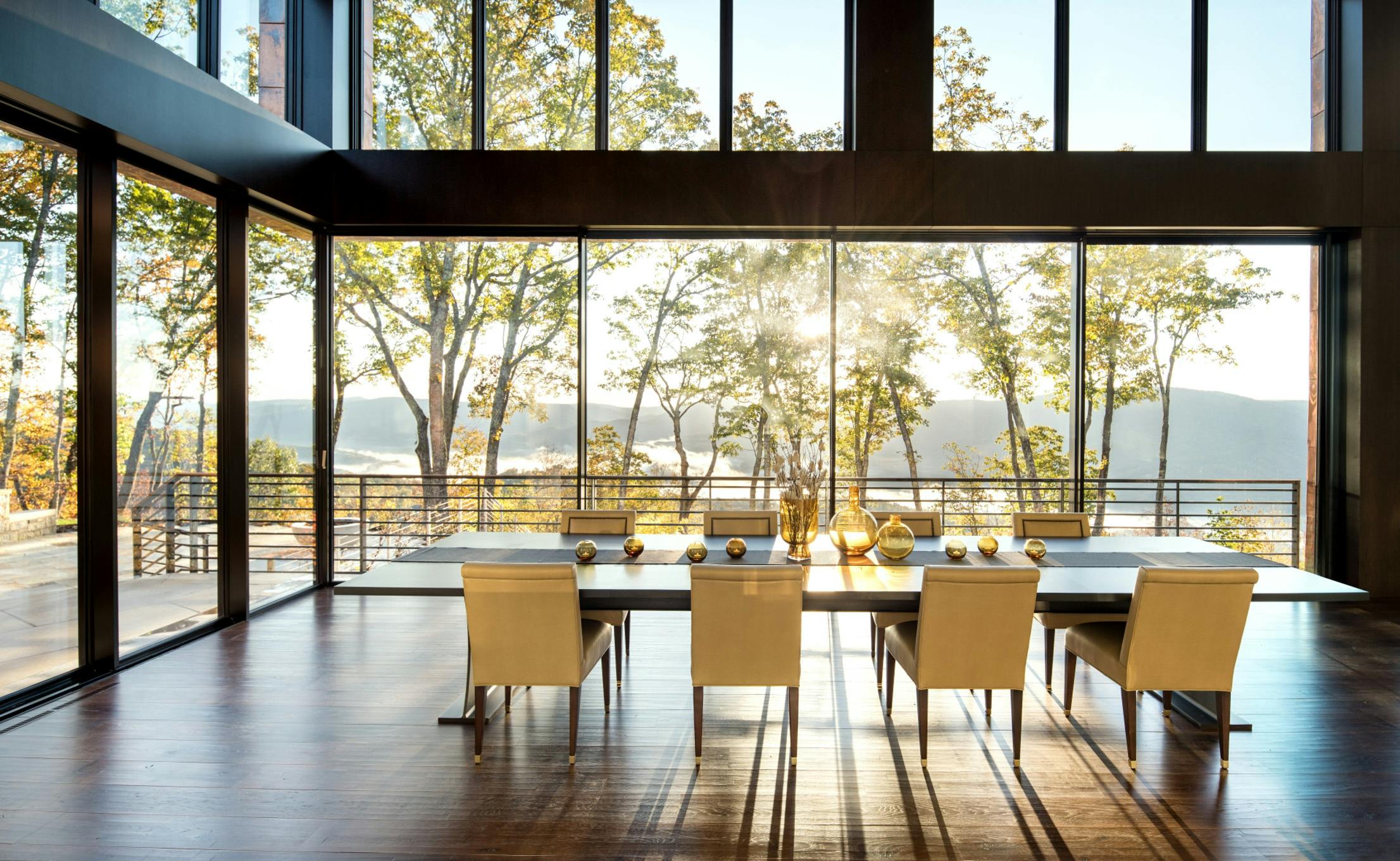 4. Embrace the Natural Heat of the Sun with More Glass
Although scarce during winter, embracing the heat of sunlight in your home is a good way to maintain interiors warm when the temperature drops. To achieve this you'll need more windows, or more glass to be specific. Large glass panels like those offered by NanaWall minimal sliding glass walls optimize natural light to brighten interiors and elevate temperatures. You can also achieve a similar effect with Generation 4 Folding Glass Walls that leverage FourFold and SixFold panel sets to achieve wider lengths. The larger the system, the more sunlight is diffused indoors thus glazing options are offered for those wanting to harness the warmth of the sun (solar heat gain).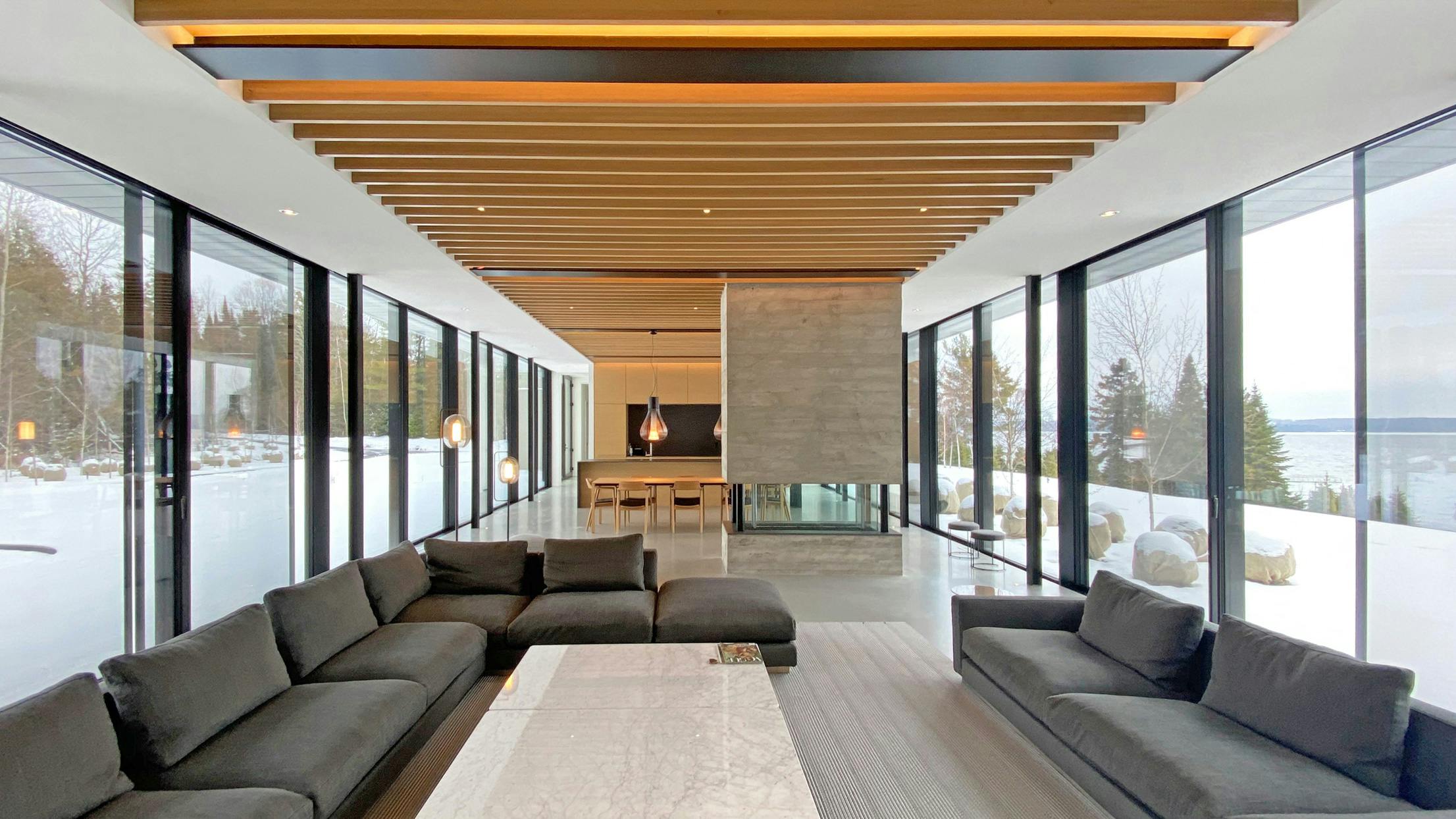 5. Stay Connected to Nature with Floor-To-Ceiling Glass Walls
More than just embracing the heat of the sun, large floor-to-ceiling glass enhances the highly coveted indoor/outdoor experience. Winter weather is known to affect our moods with what is often referred to as the "winter blues". Allowing as much mood-boosting daylight into our homes will help maintain healthy serotonin levels during the season of overcast weather. As essential companions of biophilic design, moveable glass walls improve our connection to nature, which has also been linked to improved mental health. Large glass panels create an immersive experience, even when closed, almost as if you were genuinely outdoors.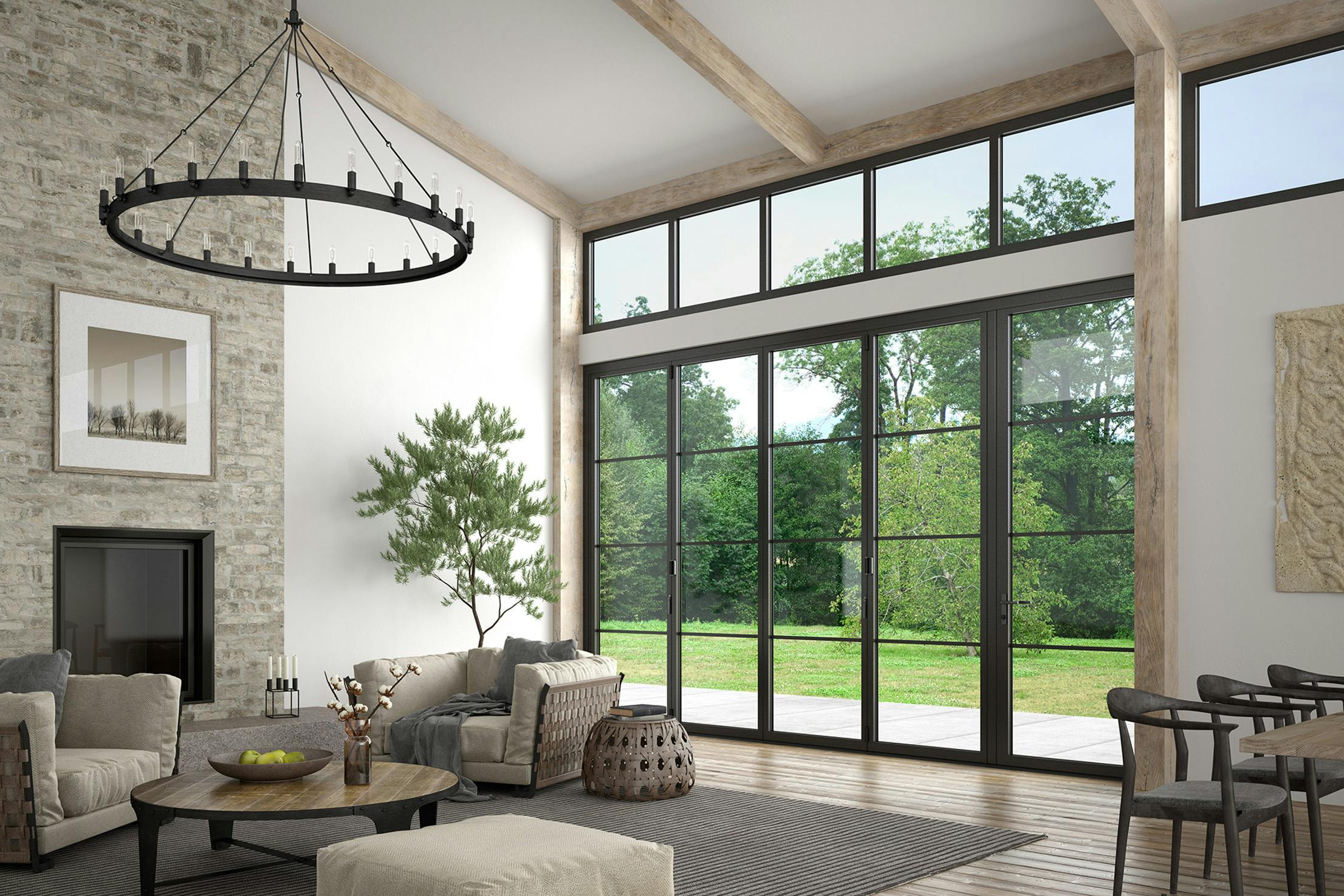 6. Enhance Aesthetics and Light with Additional Windows
Did you know NanaWall offers matching fixed windows/transoms and window-sized systems? Matching clerestory windows installed directly above your opening glass wall systems, like the ones pictured above, maximize the natural light reaching interiors. Aside from brightening your living spaces, clerestory windows elevate aesthetics with a dramatic touch that leads the eye from the floor to the ceiling. Similarly, window-sized systems can replace drafty old windows for a more energy-efficient, long-lasting option. Both fixed panels and window-sized systems can be specified with double or triple glazing depending on the needs of each household.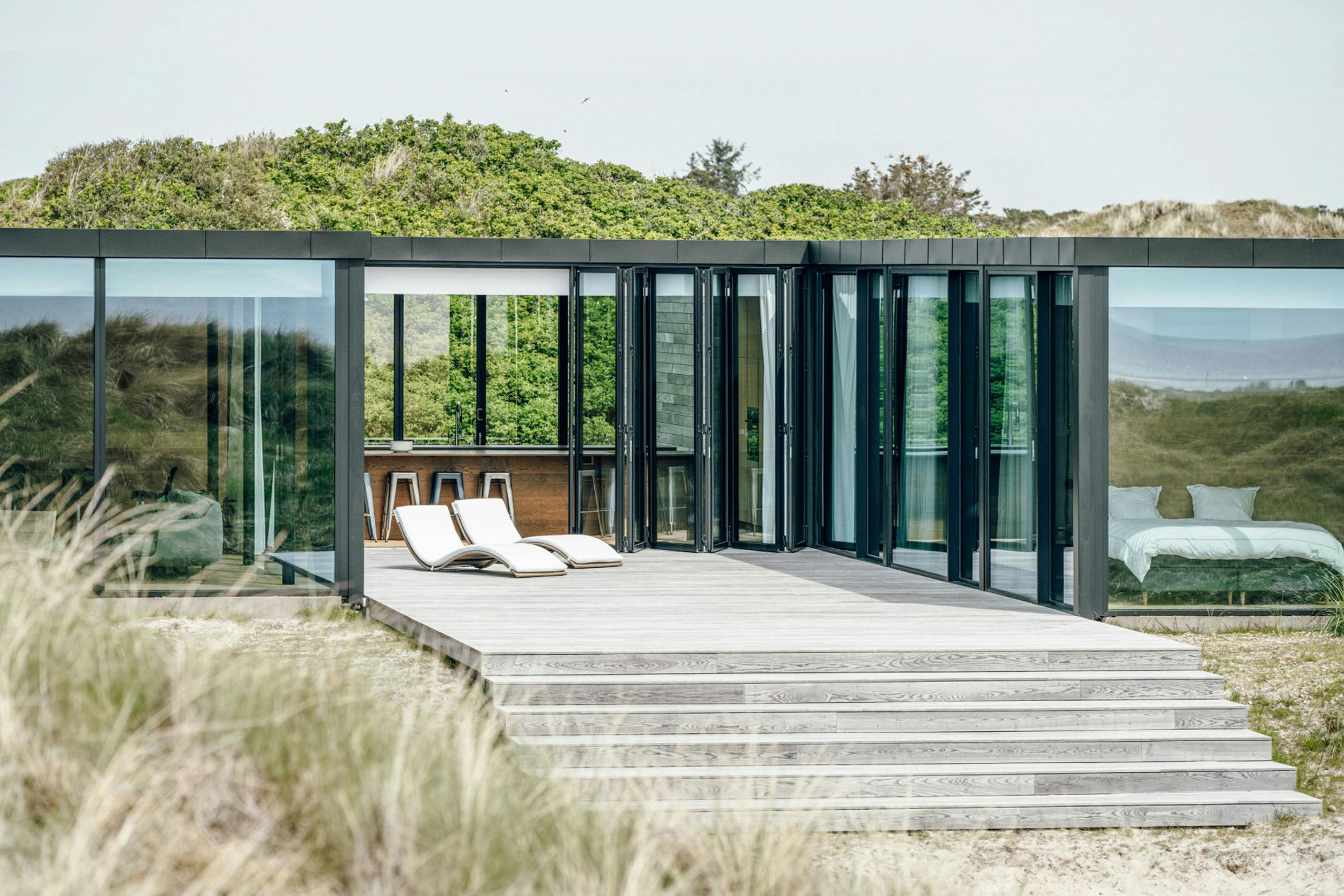 7. Leverage Folding and Sliding Glass Walls for Optimal Functionality
Reap the benefits of both folding and sliding moveable glass walls while optimizing the functionality of your home this winter. NanaWall opening glass wall systems, both folding and sliding, are independently tested for air, water, structural, operation, and sound control with excellent results. Each category features weather-performing systems that offer advanced weather performance in any climate, but without sacrificing minimal sightlines, enhanced views, and ease of operation. Similarly, both folding and sliding glass walls can be specified with double or triple glazing for enhanced insulation if needed. Talk about the ultimate all-glass façade!
Final Thoughts
So, which steps will you take to ensure your home is kept warm every winter? Regardless of what climate you reside in, there is an energy-efficient NanaWall system to keep your home comfortable year-round. Customizable to the needs of every project, lifestyle, and aesthetic, NanaWall moveable glass walls can be specified with wood, aluminum, or clad frames and over 200 powder coating options. These easily operable and long-lasting architectural solutions elevate lifestyles with an immersive indoor/outdoor experience and multifunctional living spaces that extend to the outdoors. Say goodbye to expensive energy bills and embrace whimsical winter landscapes from the comfort of your home—but without the cold.
Discover how other homes leverage NanaWall energy-efficient moveable glass walls in our case project inspiration library!