Inspiration: Movable Walls Seen in Traditional Japanese Architecture
By , December 16, 2011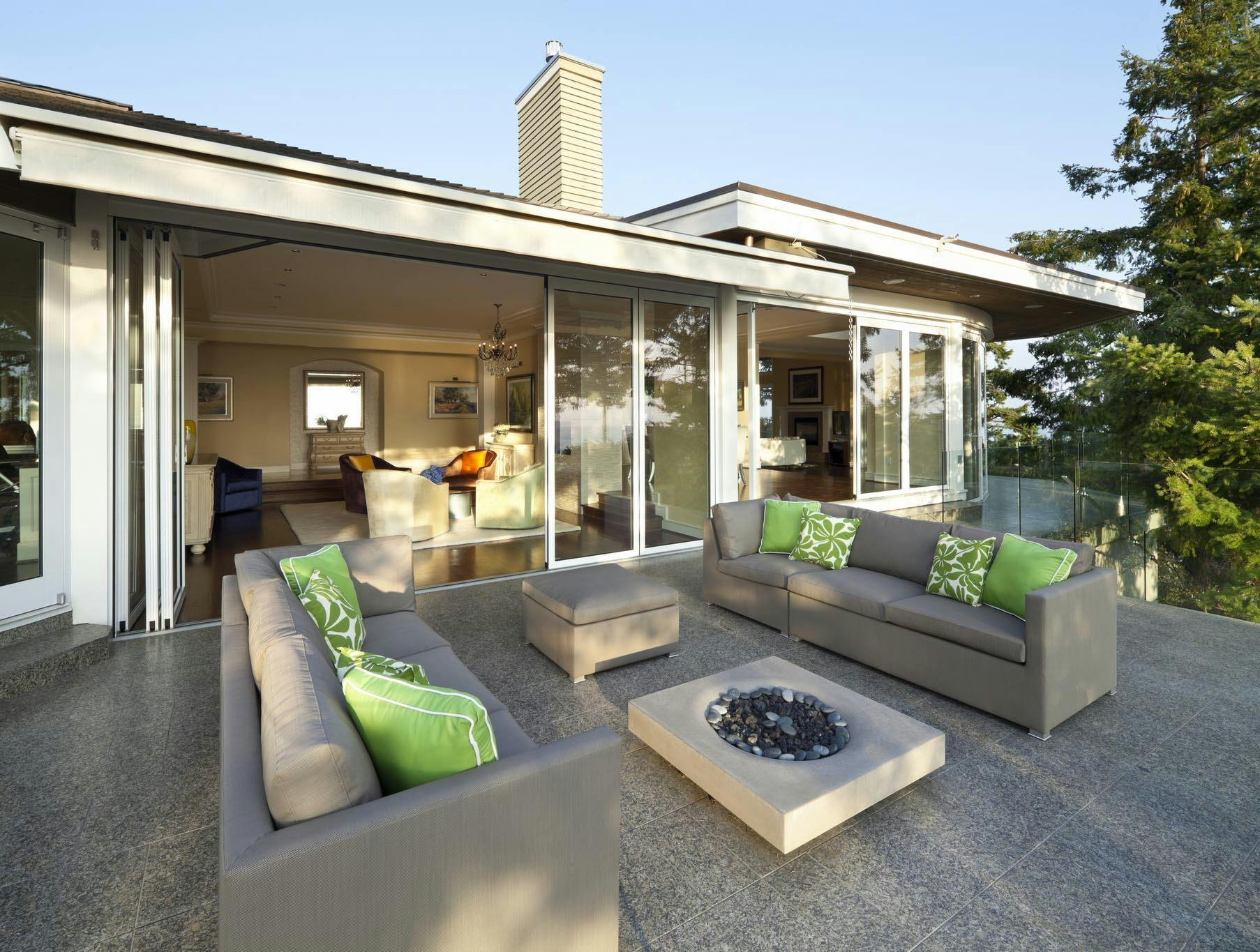 What if I told you that movable walls for homes have been in existence for centuries? That they've been a design element in traditional Japanese architecture dating back to before the 13th century. This became apparent to me in a recent conversation with the account director at our public relations firm, Linda Stephens, at IWPR. I began to see an astonishing parallel between the flexible walls used in historic Japanese structures and the high-performance operable glass walls engineered by NanaWall.
Linda told me, "I started working with NanaWall about six years ago – in 2006. When I first saw photos of the NanaWall and the concept of opening up a wall to the outside, I loved it. It reminded me of the flexible architecture of Japan and a historic home I lived in near Kyoto that had sliding walls that opened to the courtyard garden."
How Japanese Architecture Incorporates Flexible Walls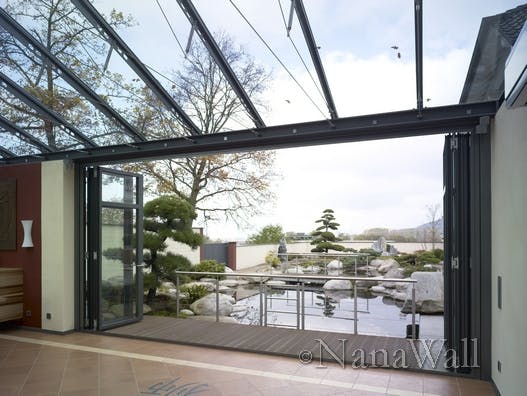 Despite the multiplicity of forms and styles within traditional Japanese architecture, there is a common set of principles underlying Japanese design. One of these common features is flexible Japanese walls.
The architectural form of buildings in early Japan was pure structure. Generally, the structure consisted of posts and beams that supported a large and gently curved roof. The walls were "decorative dividers" that could be easily pushed aside or removed altogether, even along the exterior of the structure. Many traditional Japanese structures were merely roofed pavilions, open to cool breezes during the summer.
"The principle of traditional Japanese residential architecture, Inside Outside, is successfully incorporated in this design that combines the exterior environment with the interior space so that the two become unified. Our use of NanaWall enables us to achieve this aesthetic." - Hiroshi Morimoto AIA
Japanese palaces were often designed in complexes, with multiple structures incorporated within the gardens and landscape. Many of the structural barriers between inside and outside were removed, allowing the structures to flow into the gardens, and opening them up to the outdoors as much as possible. An important principle to Japanese aesthetics is overcoming dichotomies, between cognition and emotion, body and emotion, and when it comes to architecture, between art and nature, indoor and outdoor. The structures were closed up with wooden shutters or lowered wooden screens (amado) at night, or during inclement weather. But during the day, sliding panels with wooden lattice-work and translucent paper (shoji) allowed in soft daylighting and natural ventilation. Even interior spaces could be easily restructured with similar wooden sliding panels covered in heavy opaque paper (fusuma).
How NanaWall Glass Systems Can Add Japanese Inspired Design to Your Home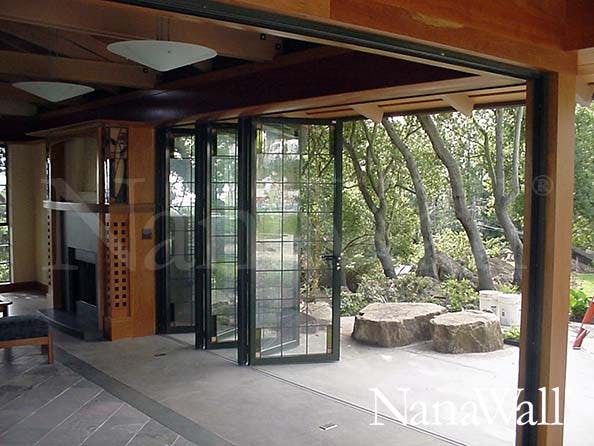 In essence, NanaWall opening glass walls are a modern-day adaptation from traditional Japanese architecture. They embody the same concepts of flexibility and openness, with the added benefits of high performance, weather-resistance, and superior engineering.
Using Sliding Glass Walls to Mimic Japanese Sliding Walls
Get the look of Japanese walls using the NanaWall System of sliding door panels. These panels feature top-hung or floor supported models. With these doors, you aren't restricted to opening the entire system to enjoy the outdoors. You have the option of opening one section or the whole wall.
The architect for this Vancouver Island residential project used the HSW60 single track sliding glass wall system to open the main living area to the surrounding landscape.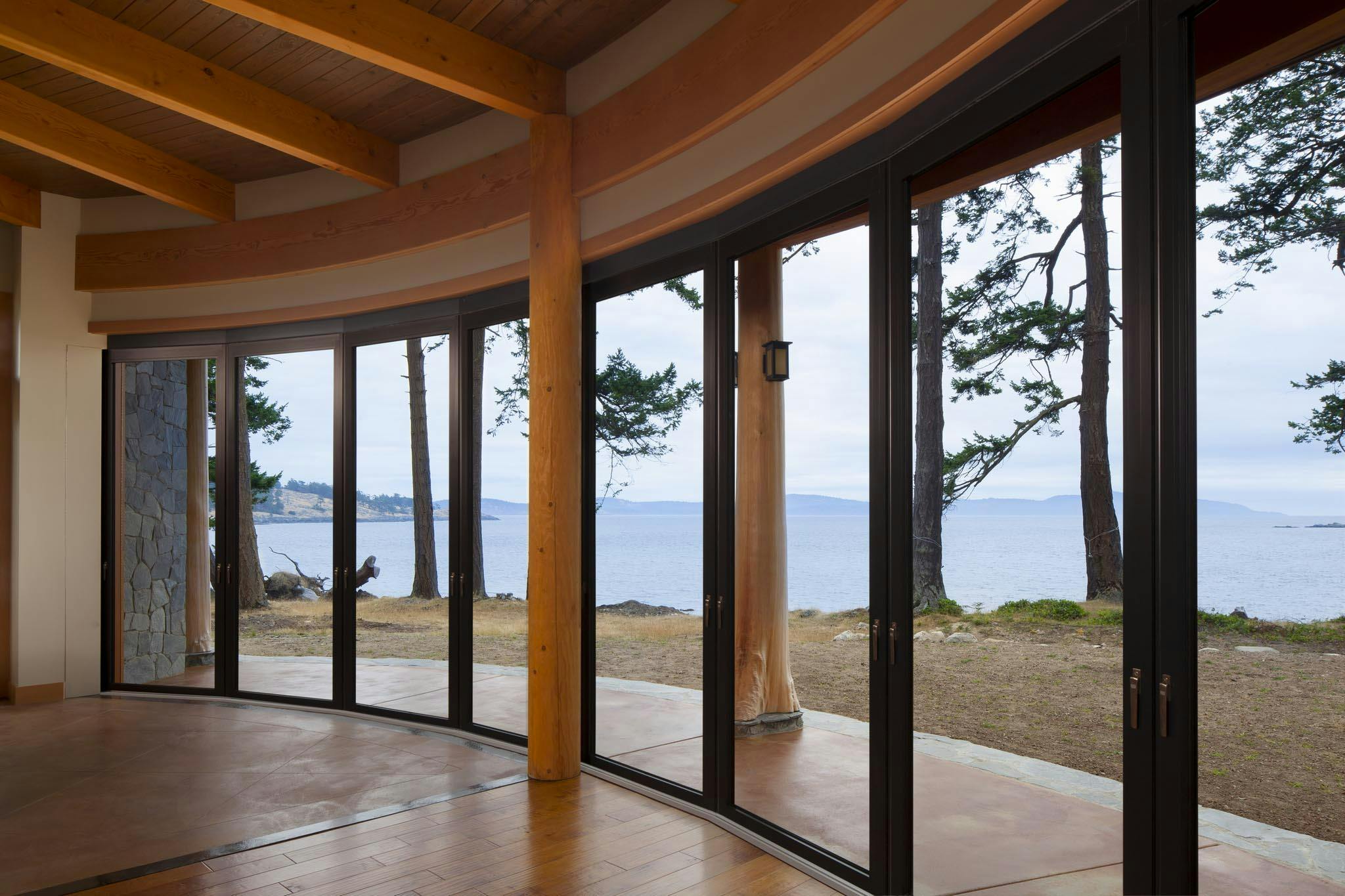 This Maui home features the HSW60 to showcase stunning views of the pool and lush landscape.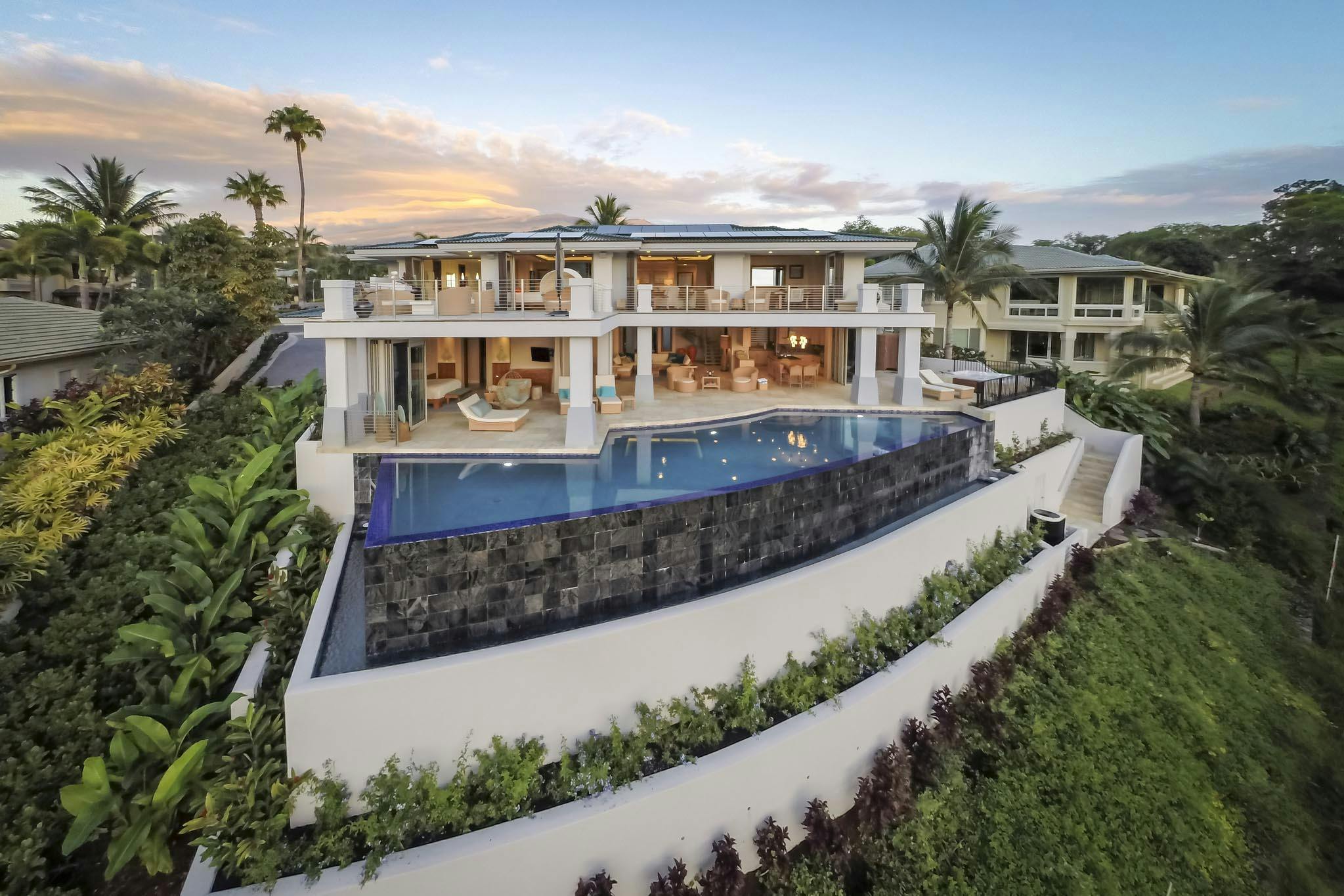 The homeowner in this project has created a unique transition from indoors to an outdoor living area.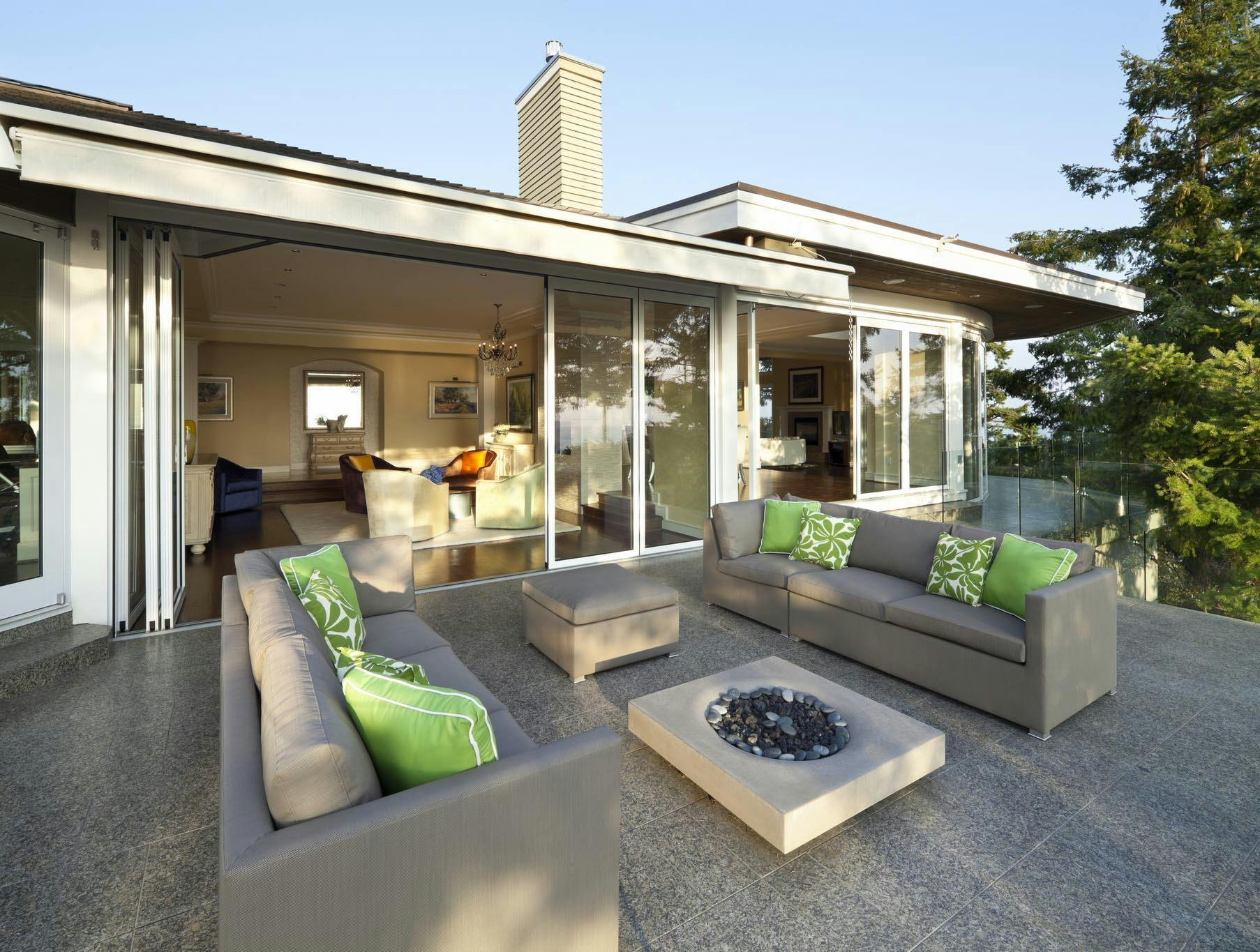 Frameless Glass Walls
When you want a seamless view inspired by Japanese sliding walls with no visible profile, NanaWall systems offer frameless glass walls. These walls can be used in both interior and exterior applications. The frameless doors come in folding, center pivot and single track sliding installations.
Movable walls for homes aren't limited to homes. The frameless glass walls in this church serve as a divider between sanctuaries. The project takes advantage of the CSW75 product to accomplish this separation of spaces.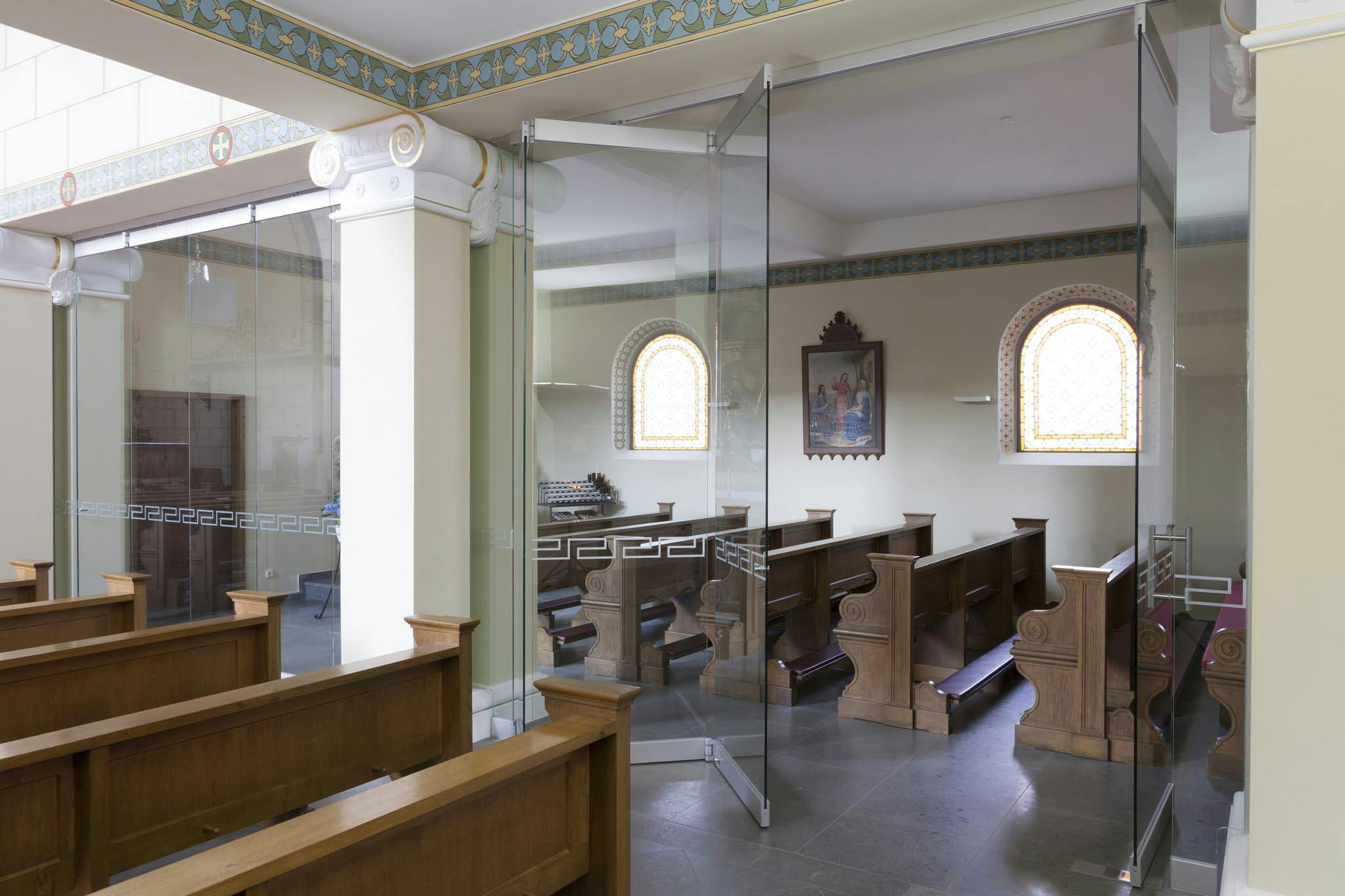 stores. Here, this clothing store uses the FSW75 to provide an unobstructed view to showcase their merchandise.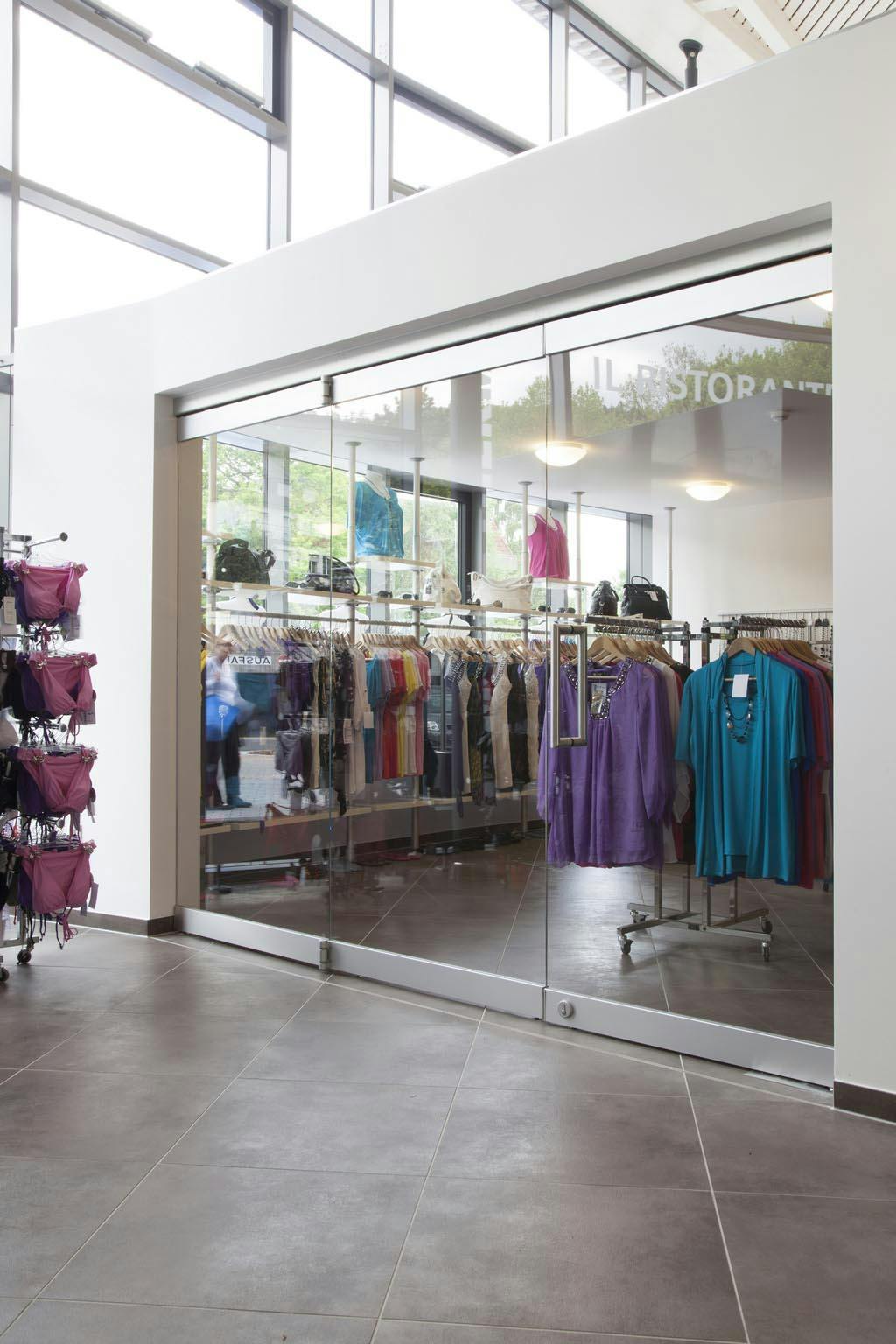 Many companies are turning to Japanese sliding walls as inspiration for workplace eating areas. Traditionally, eating areas are isolated spaces relegated to some faraway corner of the building. Here, however, this company has chosen to integrate the cafeteria with the surrounding office space. The result is a welcoming entryway that leads employees into a warm eating area.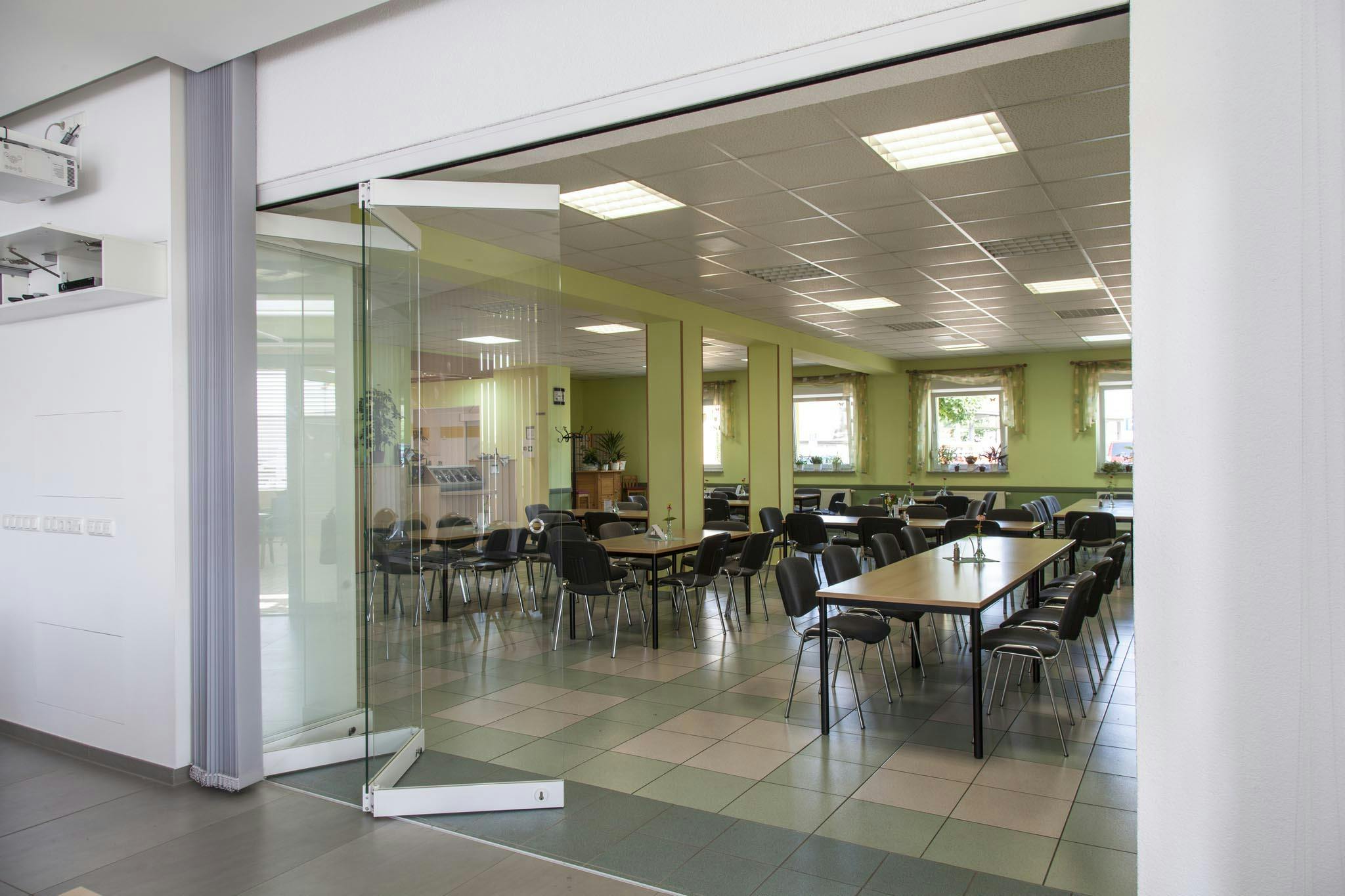 Who says conference rooms have to be dark and boring? Many companies are bringing the concept of movable walls for homes into the office setting by using frameless glass walls. Opening a conference room in this way creates a bright and relaxing meeting space. Using glass walls does not mean you have to compromise on privacy. Glass walls offer acoustical buffering for privacy. NanaWall systems may be customized with art glass, opaque glass, or etched glass to add visual privacy. That way, the opening glass wall can still take advantage of natural lighting while still providing visible privacy.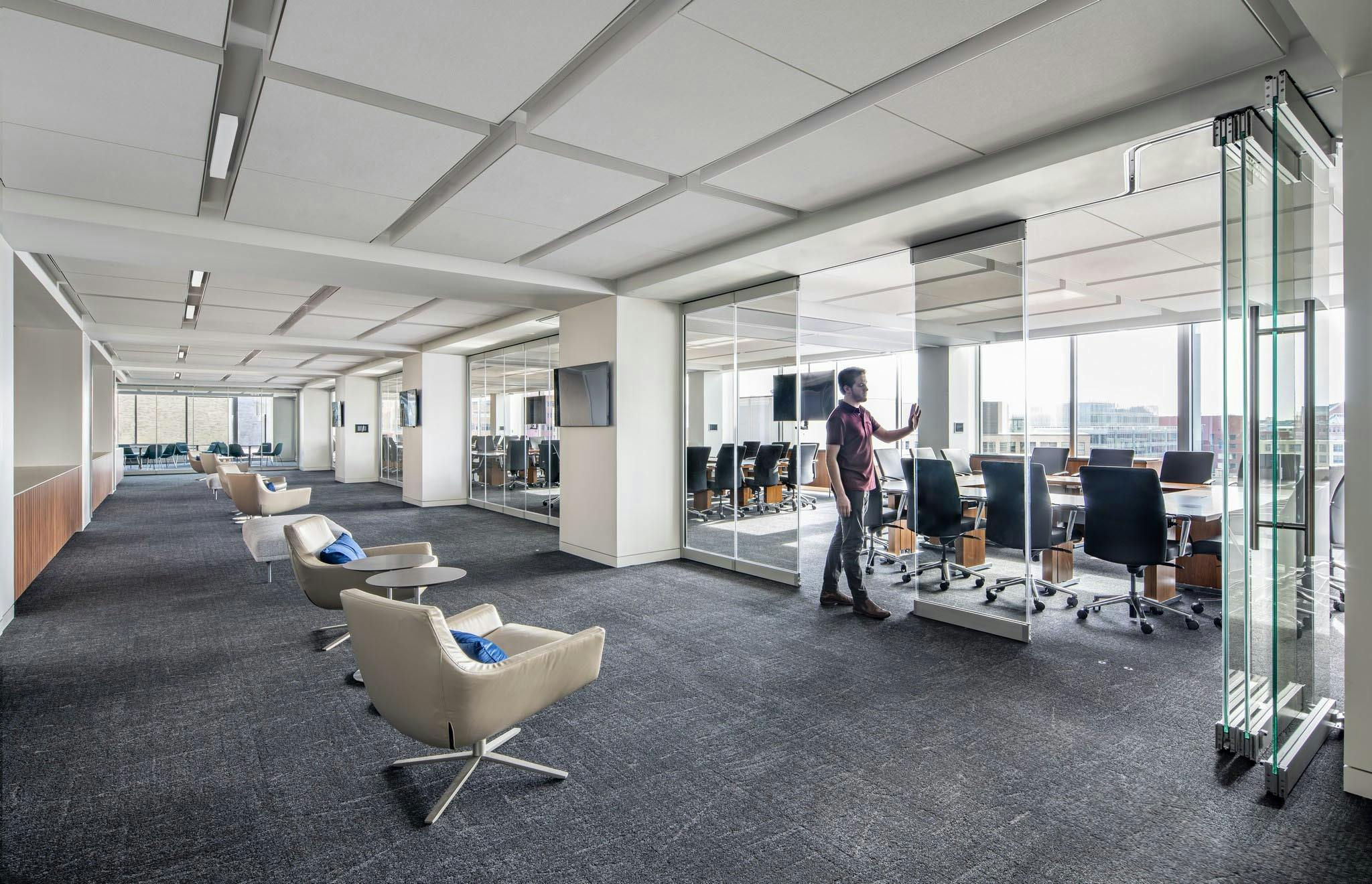 Cero®
Applications that require larger framed windows benefit from cero by NanaWall product line. Cero allows for larger glass panes with minimal framing. The system comes with high weather performance sill or flush sill.
The massive opening at this dealership allows ease of moving cars into and out of the showroom. By using Japanese walls as inspiration, the dealership has not only created an entryway but an unobstructed view outside the dealership as well as a view into the dealership and its inventory. As a result, customers are greeted with a view of the sunny vista out of the dealership.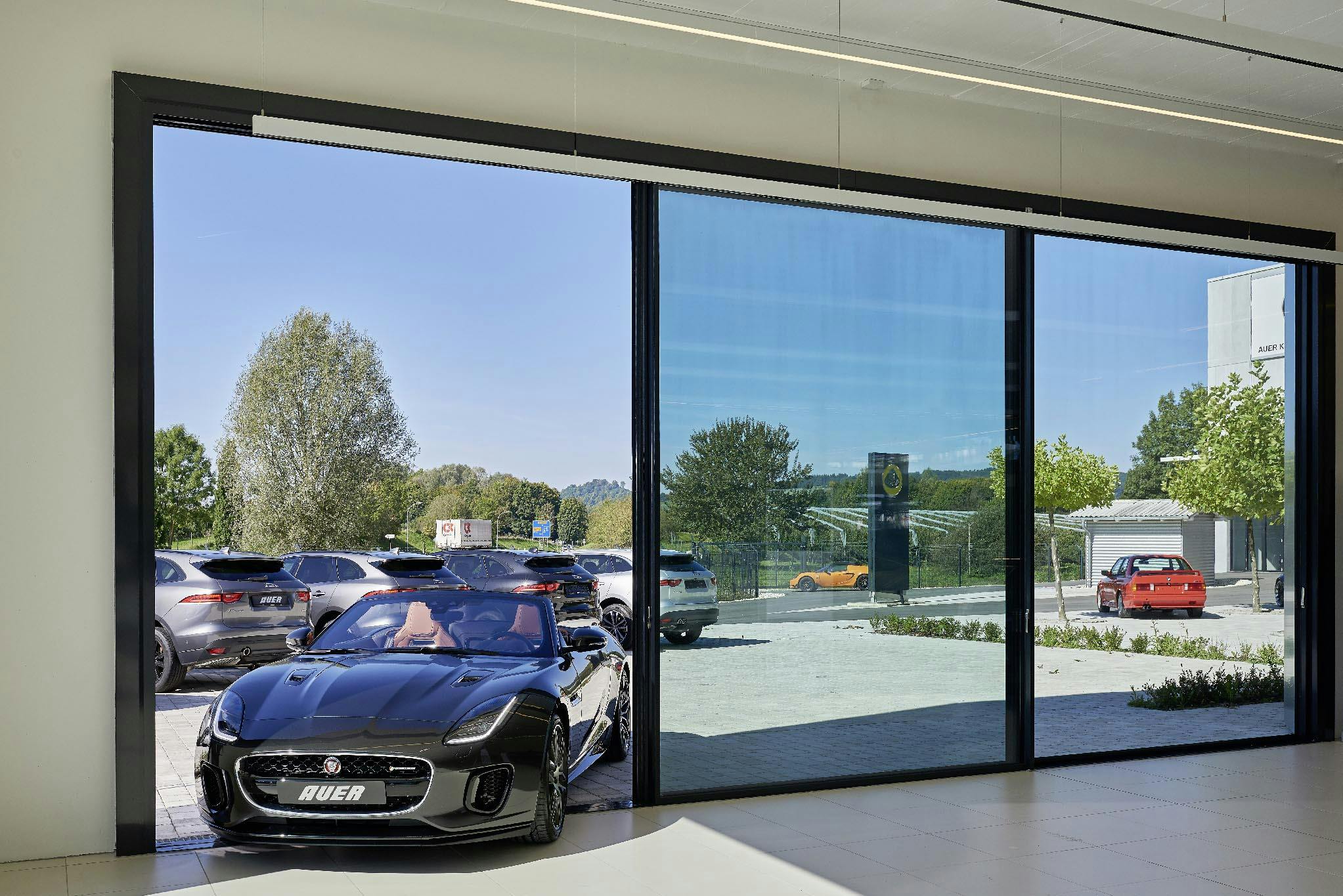 Imagine stepping into an office with a stunning view. The office here uses cero to create an open conference room to give easy access to the beautiful view.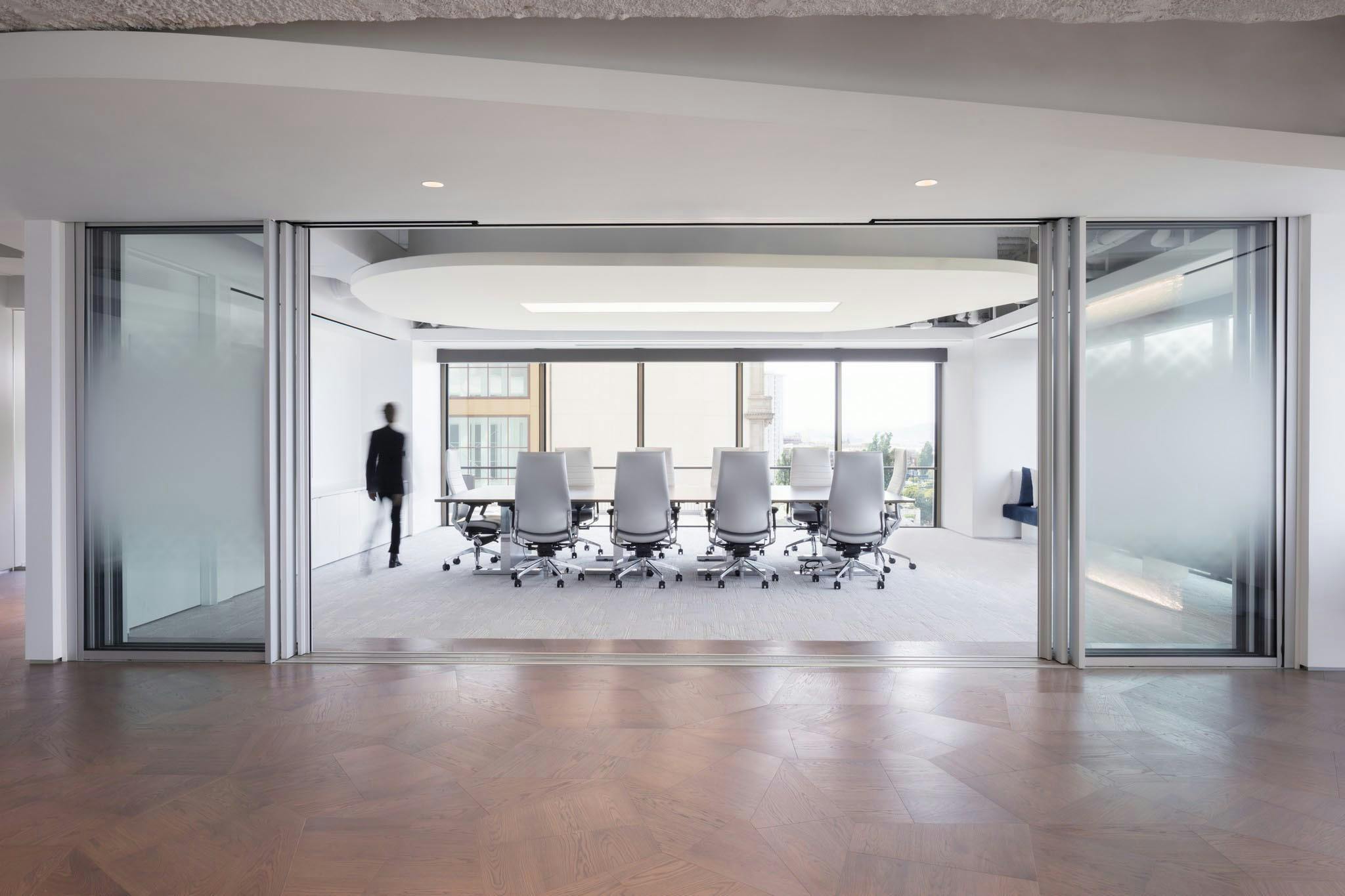 Highrise living becomes much more enjoyable with the panoramic views shown here. The three exterior walls seen here bring in natural lighting and provides maximum viewing from a variety of vantage points.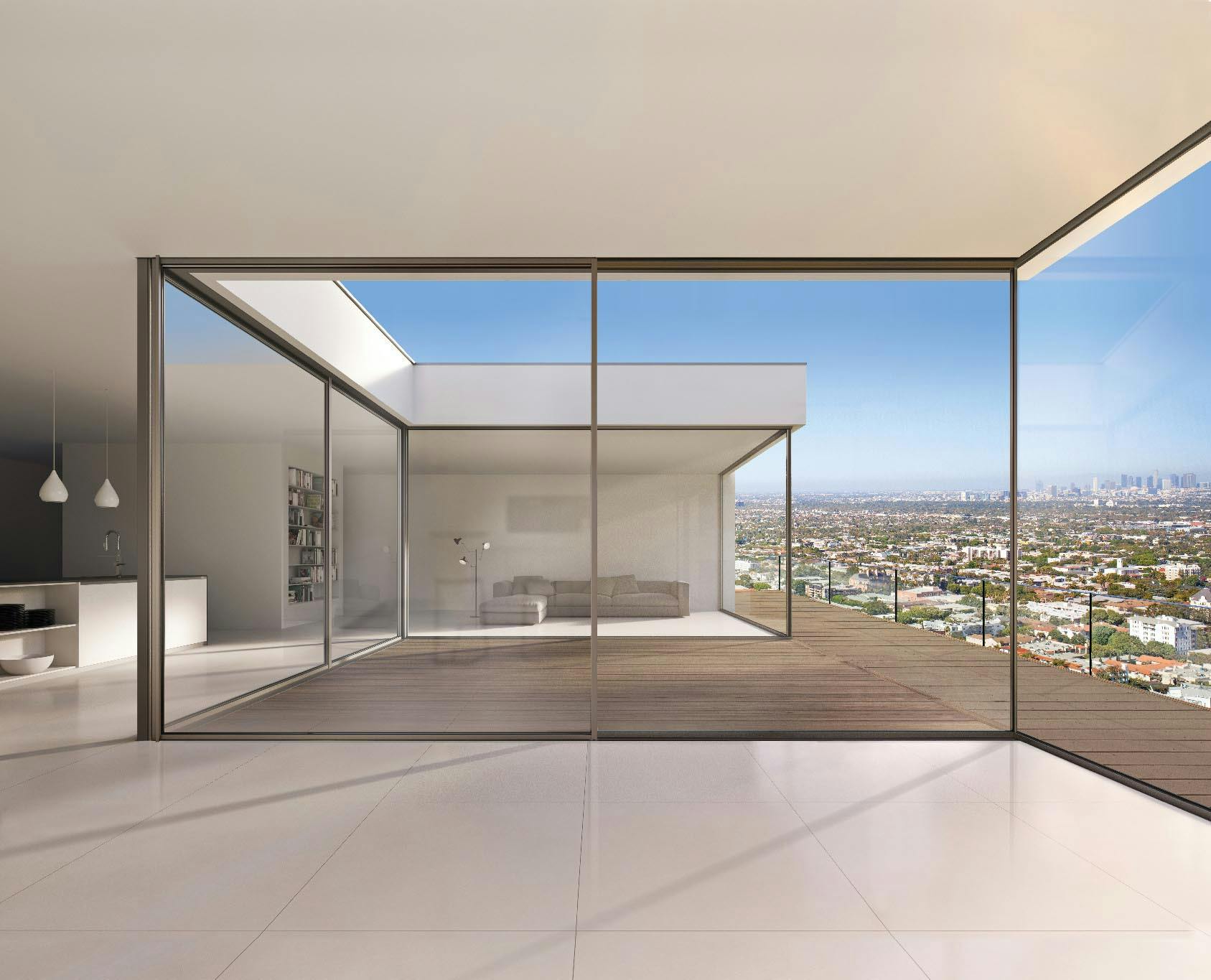 FoldFlat Movable Walls for Home
FoldFlat doors pivot all the way back and stack out of the opening. The folded panels lay parallel to the opening once fully opened. With these doors, the angle of view is increased as the panels are out of view of the opening.
The FoldFlat doors in this Yorba-Linda residence mimic Japanese sliding walls to give the most unobstructed view outside the home. As with many of the NanaWall systems, these doors come in custom finishes so you can choose what best complements your home's décor.
Any home will appreciate the accessibility offered with the FoldFlat doors. The doors fold completely out of the way allowing for seamless transition indoors and out.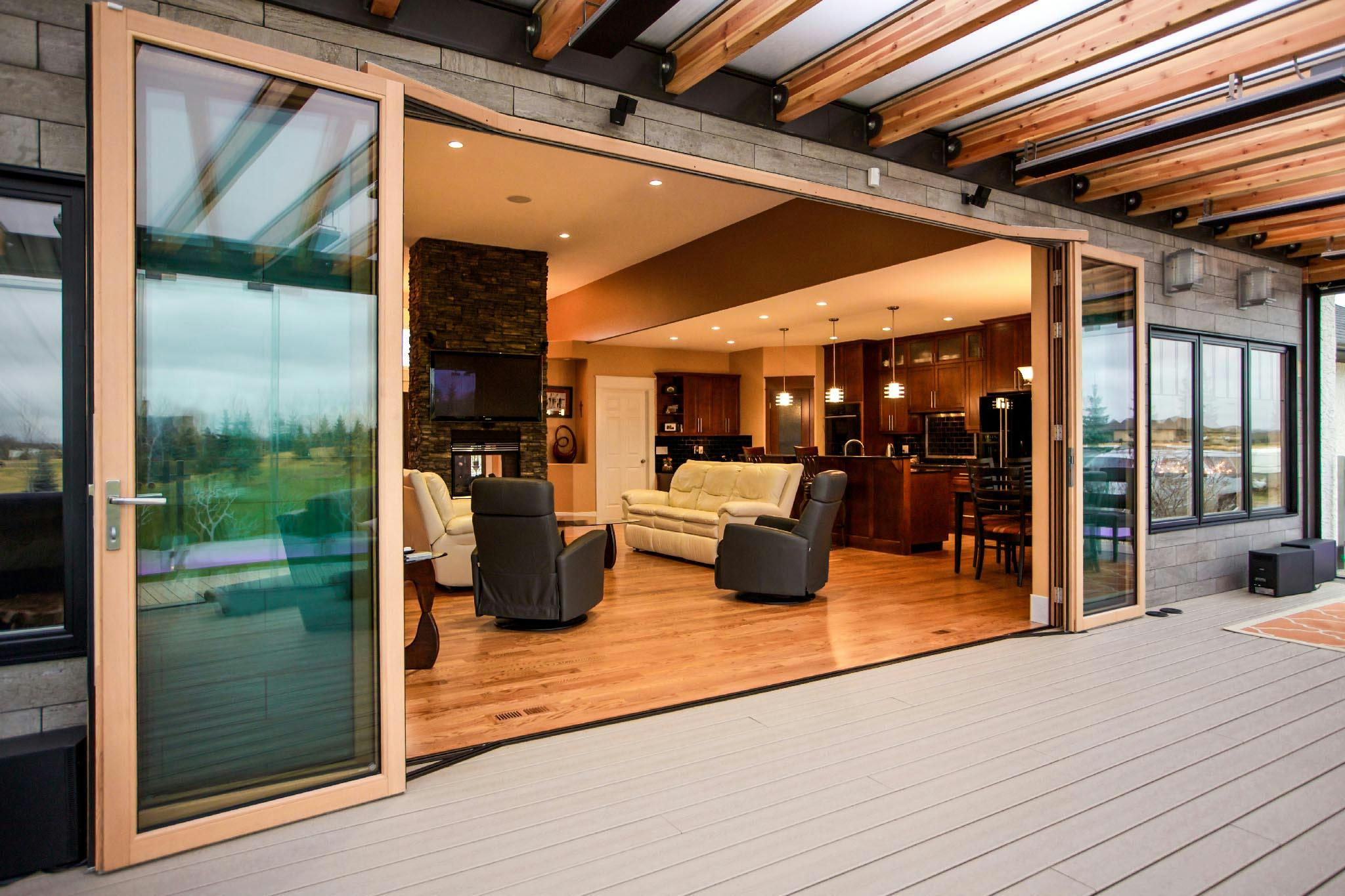 Final Thoughts
Japanese architecture has a strong influence on movable walls for homes. With sliding glass walls, you can create a serene environment that blends the indoors with the outdoors. If you are ready to incorporate a bit of Japanese architecture into your home, NanaWall systems are an excellent choice.
Check out our gallery for more ideas for your next project.