Pacific Northwest Residence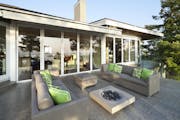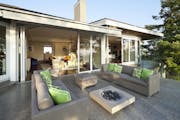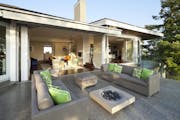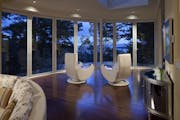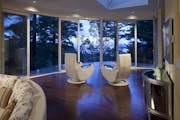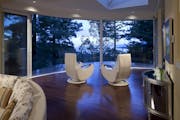 Architect
Jonathan Ehling Architect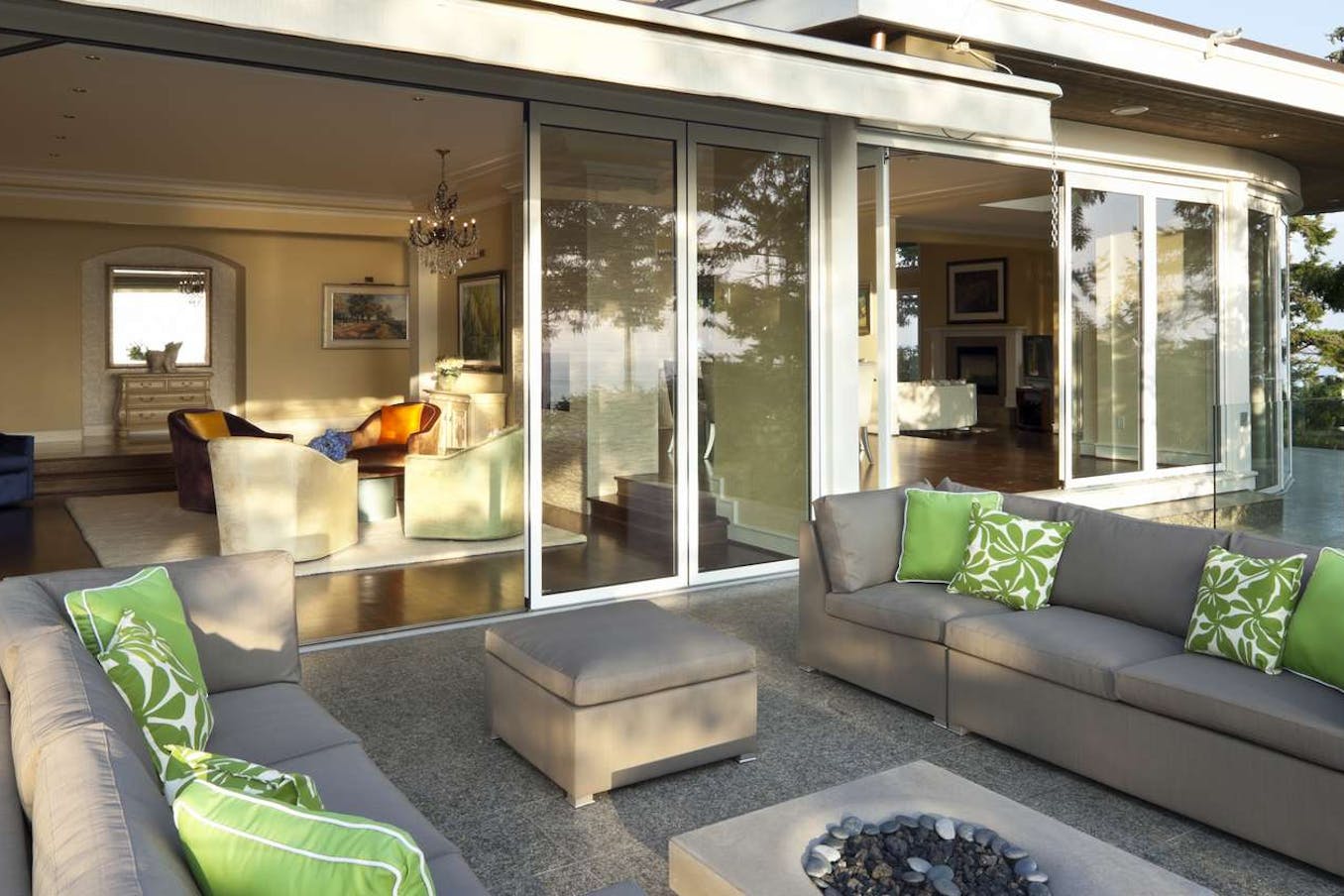 Vancouver is an outdoorsman's dream. It has a few more positive attributes, and was voted the world's "most livable city" by the Economist Intelligence Unit, a division of The Economist group that examines the living conditions in 140 cities around the world and rates each city across five categories: stability, health care, culture and environment, education, and infrastructure.
Sports are a big part of the equation. Skiing by day and sailing by night are not only possible, but commonly practiced by many residents of Vancouver, British Columbia's mountainous seaside gem.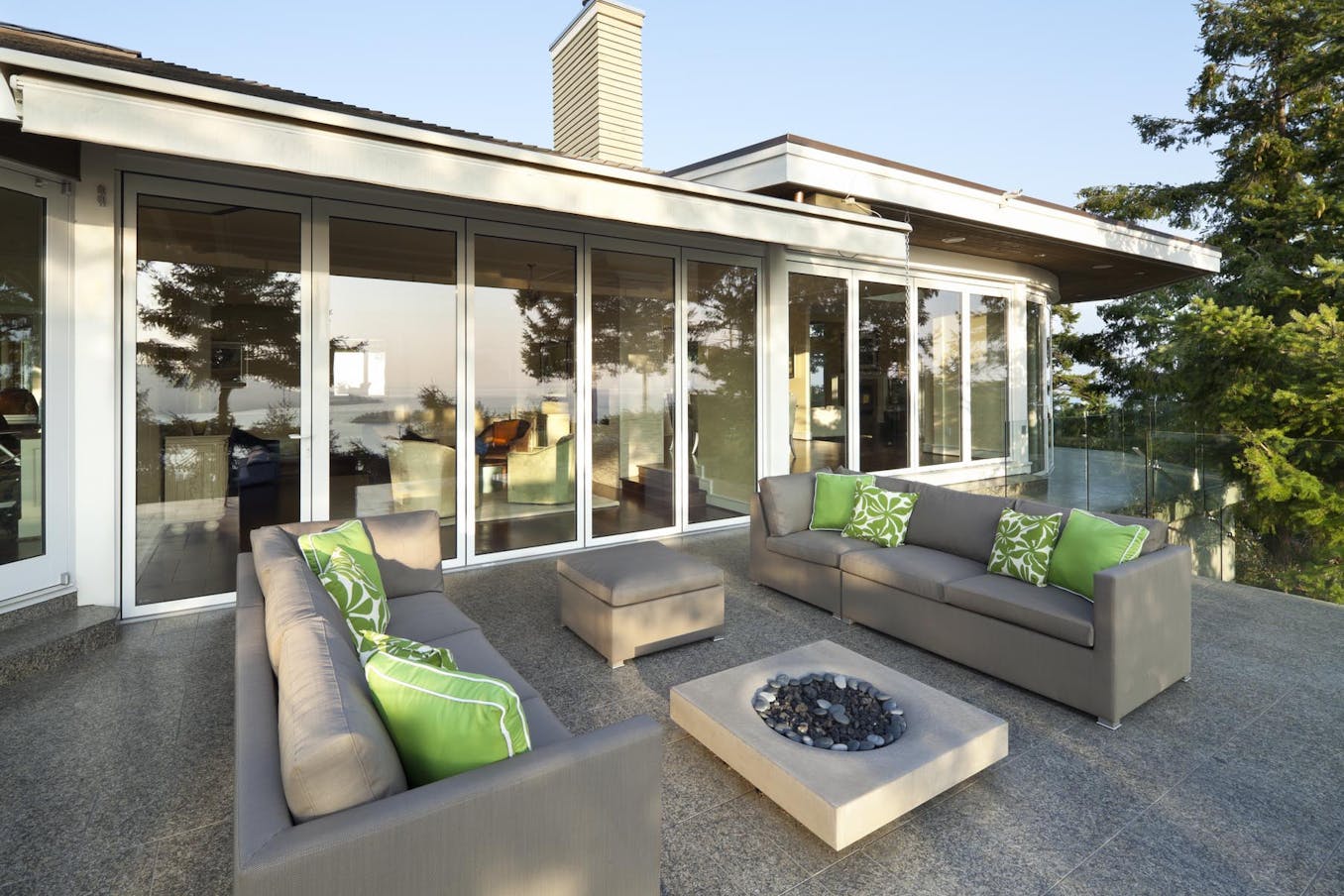 One homeowner in the region was looking for a way to get the most from their Pacific Northwest residence, designed by architect Jonathan Ehling, AIBC. Following his clients' lead, he worked to design a home with a living / entertainment area that offers unobstructed views of the majestic outdoors while simultaneously being mindful of the ever-present weather-related issues and energy efficiency.
The High Performing and Energy Efficient Choice
To make this happen, Ehling found a solution that fit the bill precisely. The NanaWall HSW60, a thermally broken, aluminum framed single track sliding wall system, that delivered the unobstructed access to views while at the same time providing low-maintenance with effortless operation, which the homeowner desired. The HSW60 features panels that smoothly slide on a single track and are completely out of sight when desired.
Before selecting the NanaWall system, Ehling briefly looked at the Eclipse system that was available locally. "They had fewer options and a heavier profile which we were trying to avoid since everything was about getting that all-important view," he says.
"The NanaWall was installed within the context of a very exposed environment where wind and rain can play havoc with lesser designed systems, and it has performed well."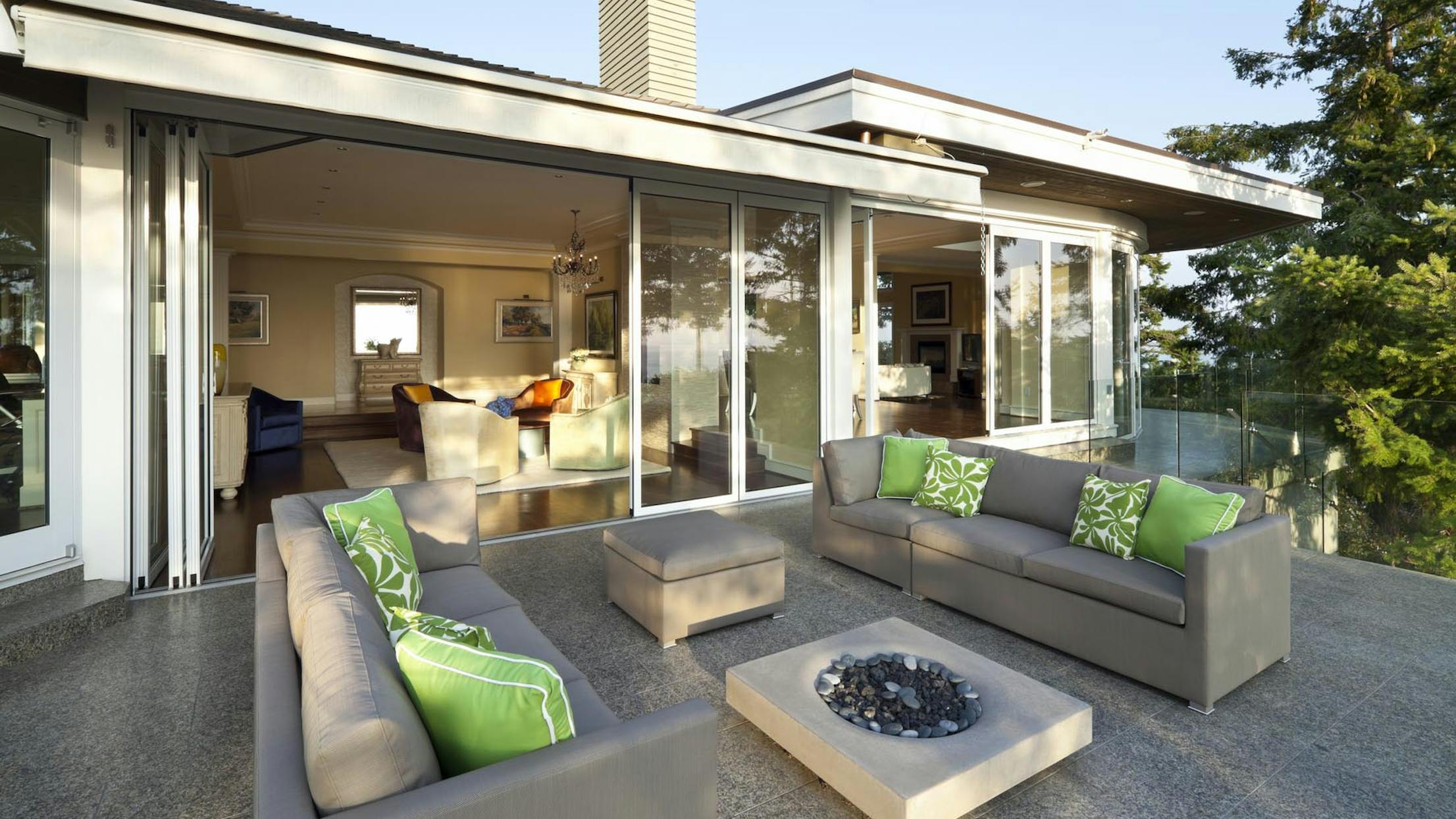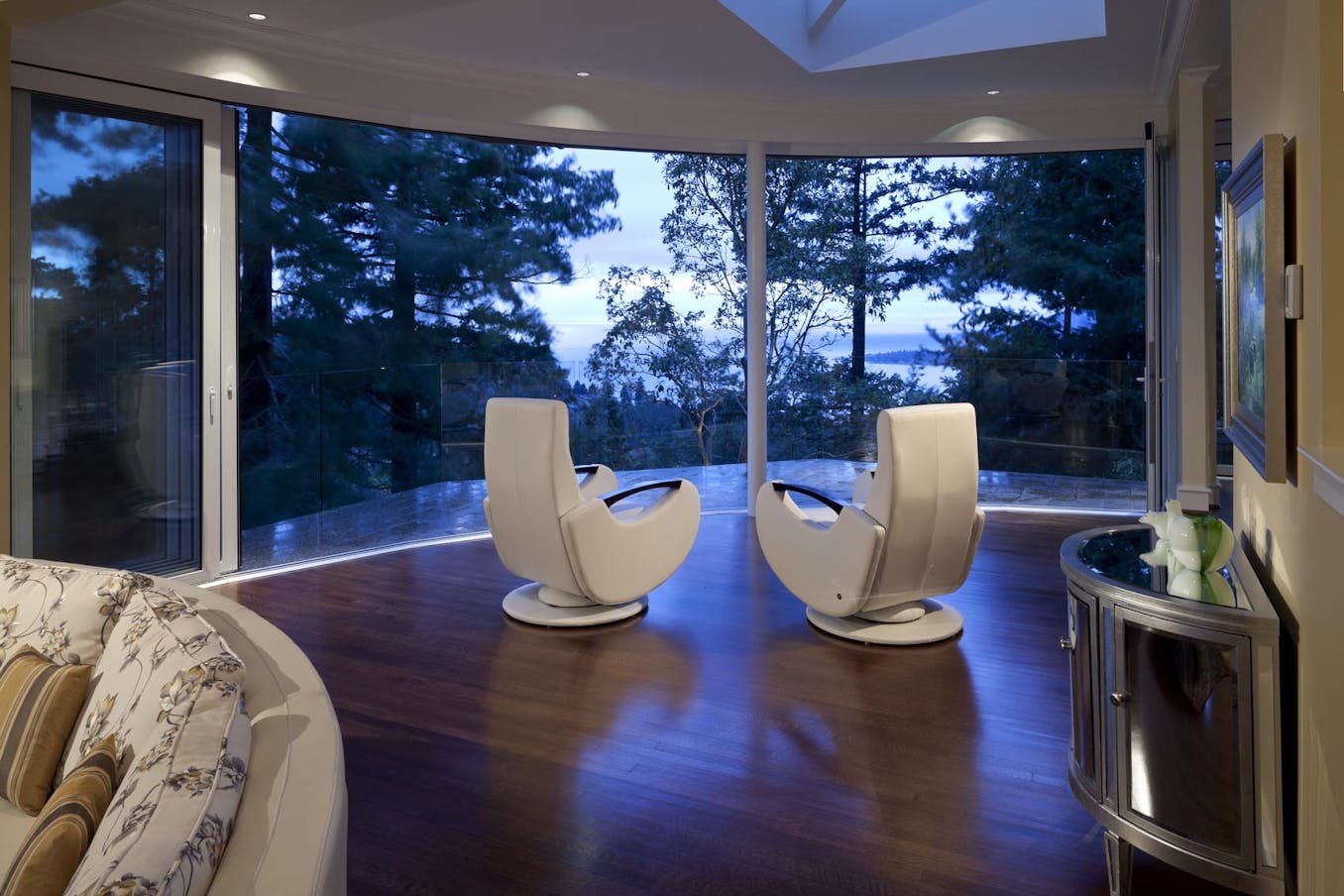 Design Options to Suit the Needs of the Application
One of the many reasons Ehling chose NanaWall is that the HSW60 allowed him so many options both functionally and aesthetically. If desired, almost every sliding panel in the closed system can be converted and used as an integral, single-acting swing panel, with panels opening inward or outward. On top of that, Ehling was able to use very thin panels, yet they are extremely weather resistant. The thin glass frames withstand high coastal winds and ensure superior air and water penetration resistance, structural deflection, and thermal performance.
"These were all extremely important factors," Ehling noted. Also appealing was the ability to have custom-size panels, many glazing choices (double- and triple-laminated glass) and hundreds of finishes including high-quality anodized and powder-coated offerings.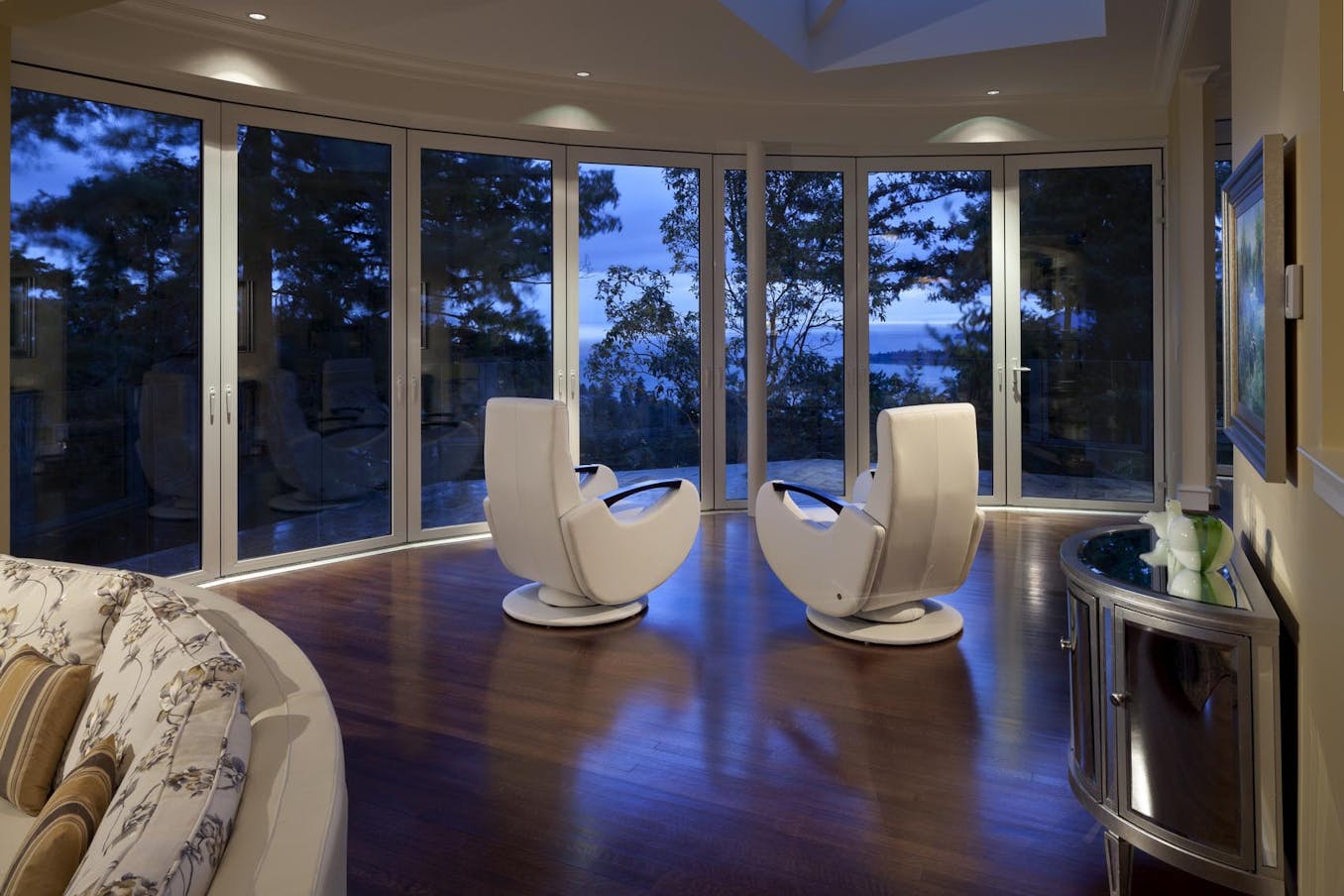 The NanaWall system allows for a virtually unlimited number of panels, restricted only by structural steel constraints and the ability to design right turns and segmented curved walls – any segmented angle between 0 and 90 degrees between panels, allowing for completely open corners or bays.
Myriad track options, including an optional floor track that can eliminate sills completely, are important design features for providing a seamless transition between the interior and exterior of the home. For the residents of the Pacific Northwest Residence, the option to have the panels completely out of sight when desired was a welcome feature, as was the option to have stacking bays positioned anywhere along the track. When the window wall is closed, all panels are on a single track, eliminating the need for bulky multiple tracks and thicker walls.
Superior weather resistance and high structural performance , coupled with sleek, European styling, round out the elements that made the HSW60 a smart choice for this residence in the world's "Most Livable" city.
What our Customers Have to Say