Outdoor Living Spaces: 6 Ideas with Folding Glass Patio Doors
By NanaWall Systems, April 21, 2021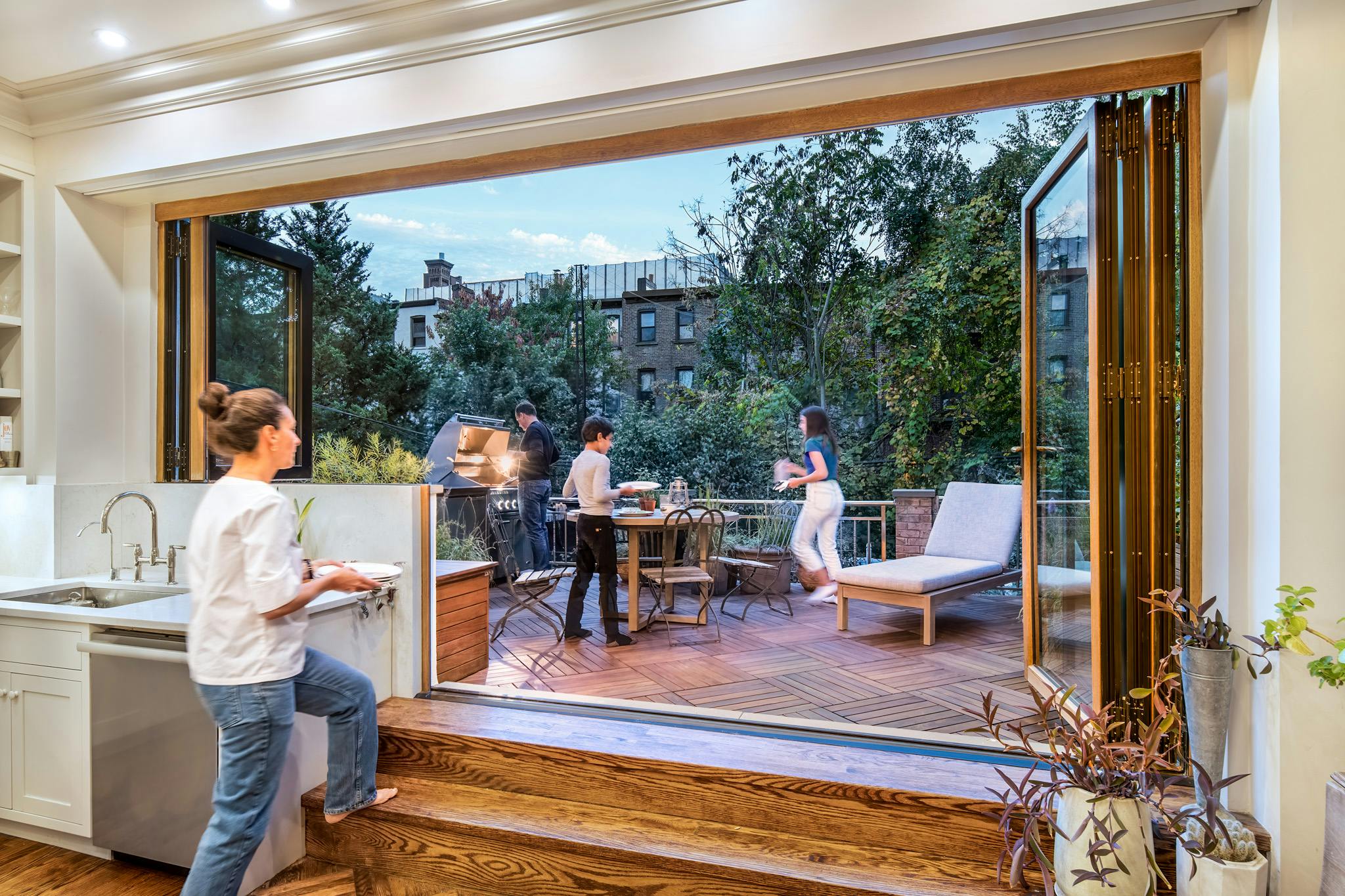 With the arrival of Spring, it is time to make use of your folding glass patio doors and enjoy some long-overdue outdoor recreation. Outdoor living spaces quickly became a residential design trend during the Covid-19 pandemic offering a safer way for families to enjoy fresh air and relaxation. Wintertime may have hindered these efforts, but the pleasant Spring weather will have us seeking the outdoors after long months of being cooped up at home. From balconies to backyards, find some design inspiration from these five residential opening glass wall applications to create your dream outdoor space.
Outdoor Living Space Ideas with Folding Glass Patio Doors
1. Decked Out Decks Make Ideal Outdoor Living Spaces
Take it from one of NanaWall System's customers who recently renovated his Brooklyn brownstone that decks, regardless of size, have the potential to be valuable multipurpose outdoor living spaces for the entire family. Aside from the perfect outdoor lounge areas, decks can double as al fresco dining spaces, open-air homeschooling, and office areas, and can even double as bright and airy exercise locations. Choose the best outdoor furniture that will best fit your needs and add a few natural accents like pots or raised flowerbeds. For a seamless transition into your deck, consider replacing restrictive patio doors with folding glass patio doors—long-lasting solutions that can also improve interiors with optimized natural elements.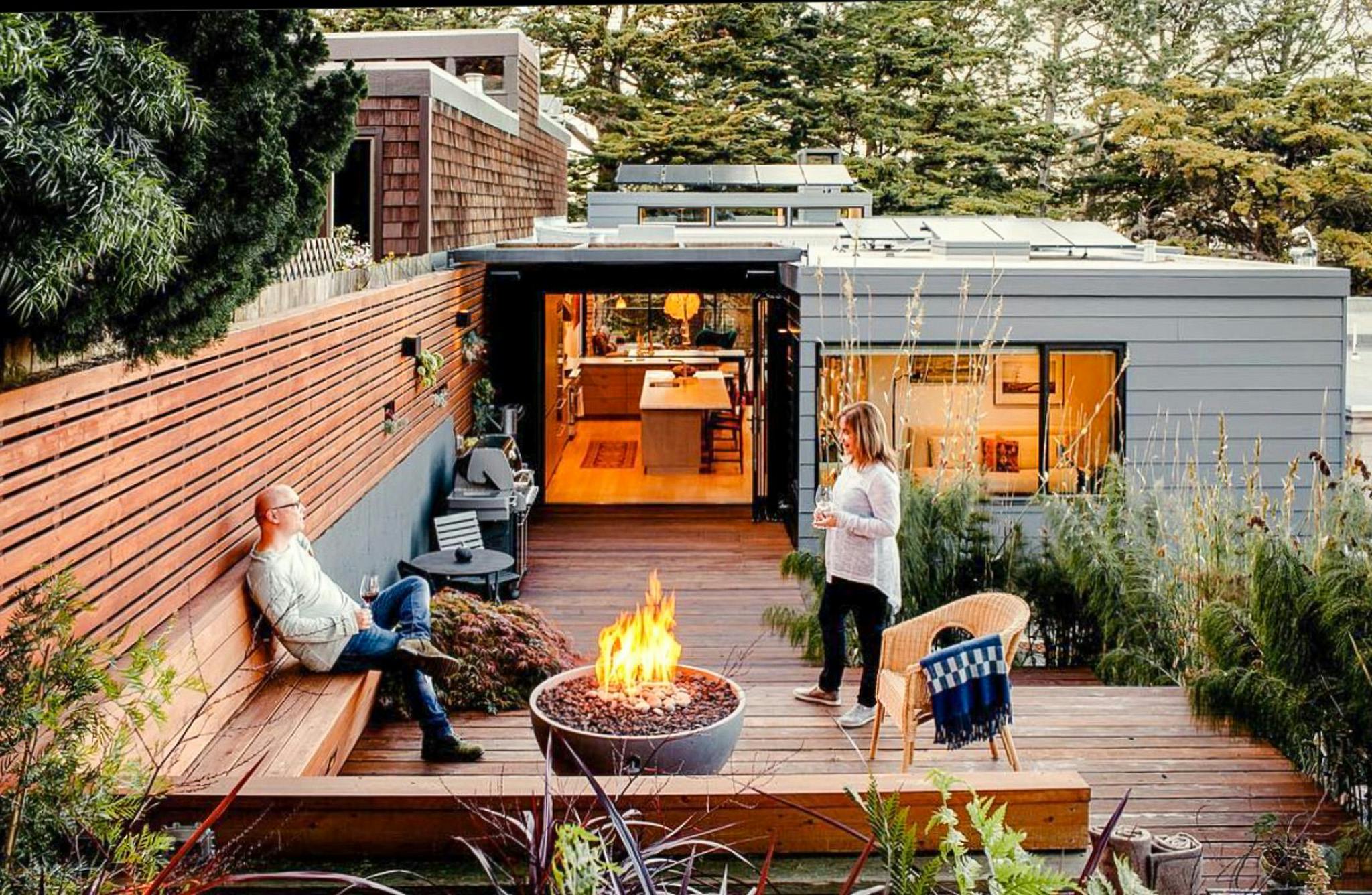 2. Consider a Bright and Airy All-Purpose ADU
Since the start of the Covid-19 pandemic, accessory dwelling units have been trending as idyllic multipurpose residential spaces. Driven by the sudden demand for home offices, homeschooling spaces, private gyms, and even affordable living, the popularity of ADU's remains constant. Due to their compact sizing finding solutions to maximize space and, most importantly, bring the outdoors in has become essential. With folding glass patio doors, ADUs instantly become easily accessible outdoor living spaces by flushing these small dwellings with abundant daylight and fresh air ventilation while also blurring the lines between indoors and outdoors.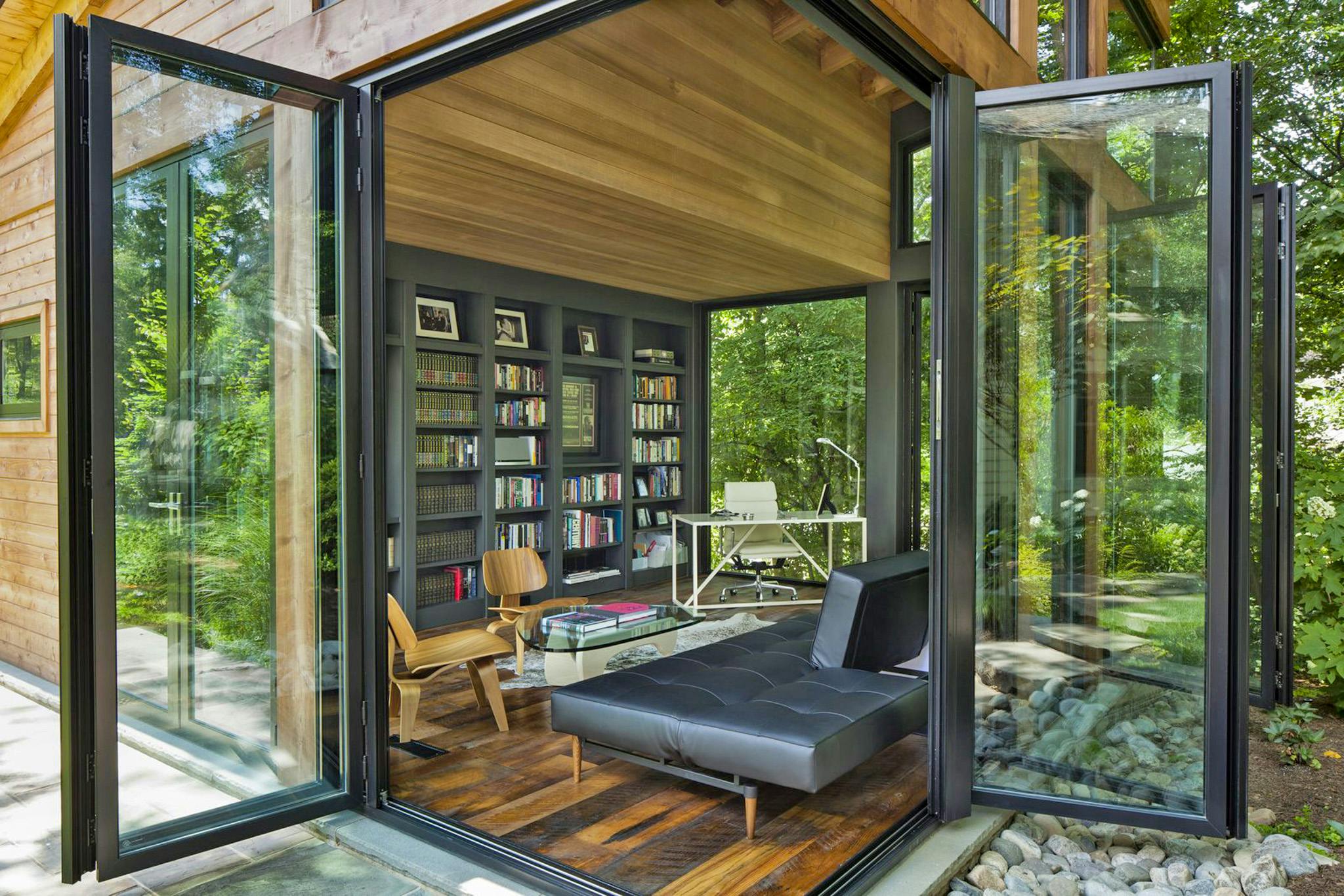 3. Establish an Indoor/Outdoor Bar for At-Home Entertaining
Kitchens are the heart of the home—but they can also be the go-to outdoor living spaces for a fun night of entertaining. Creating the ultimate indoor/outdoor kitchen for guests and family members can be easily achieved with a retractable Kitchen Transition. This window/door combination offers unlimited versatility for homeowners—open the window section, the wall section, an incorporated swing door, or the entire system. Embrace the health and wellness benefits of a residential opening glass wall while offering guests a memorable evening of al fresco dining and relaxation.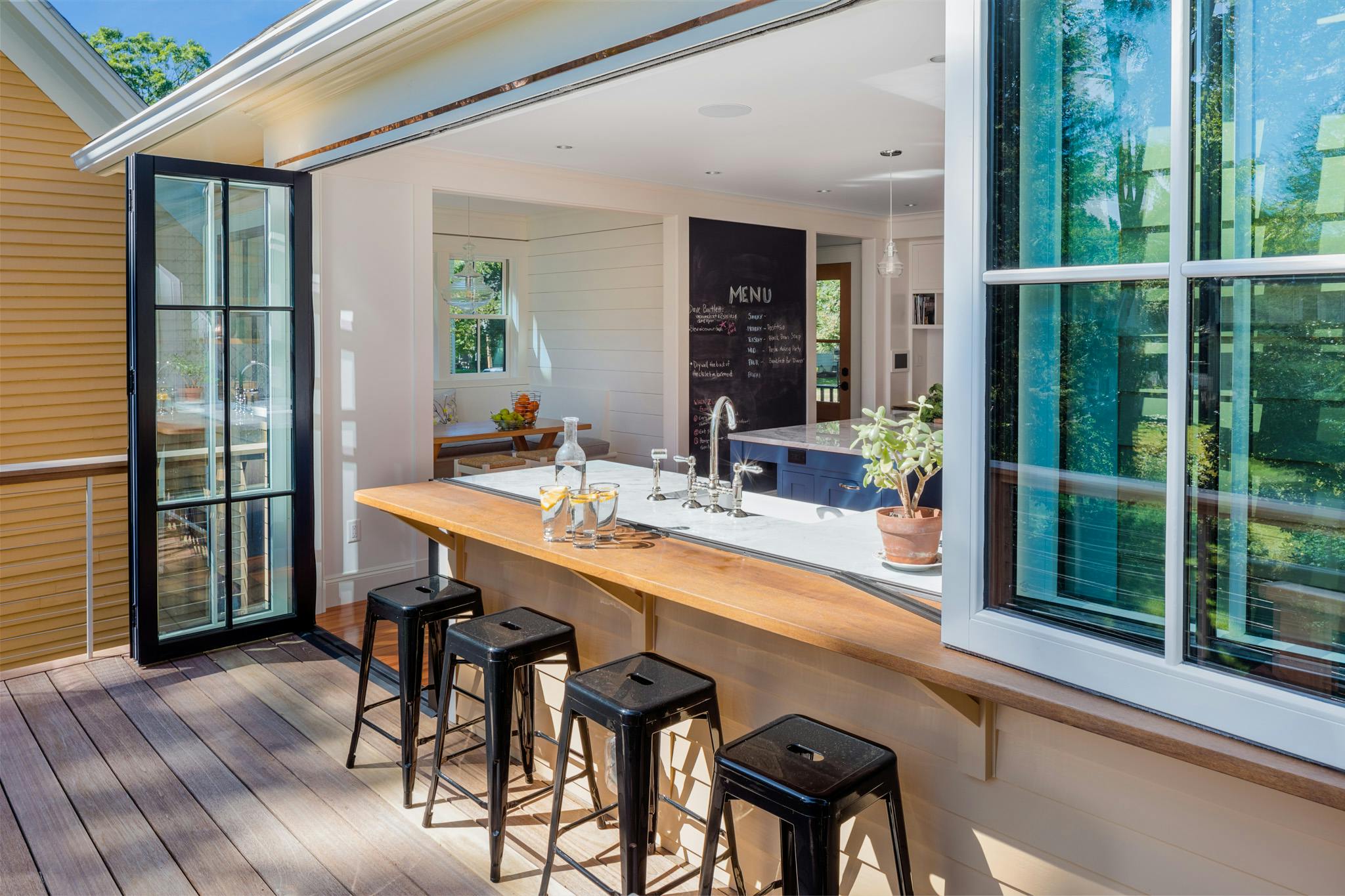 4. Replace Constricting Sliders for Greater Balcony Access
Homes in multifamily complexes with limited outdoor access greatly benefit from folding glass patio doors to seamlessly integrate the most accessible outdoor living spaces—balconies. Most apartments and condos feature traditional sliders that restrict half of the opening and over time tend to jam and need continuous repairs. If you own your multifamily dwelling, consider replacing those dysfunctional sliders with durable folding glass patio doors that optimize space, daylight, and fresh air ventilation. Don't forget to personalize your balcony with comfy outdoor furniture and whatever else you may need to create your ideal outdoor living space.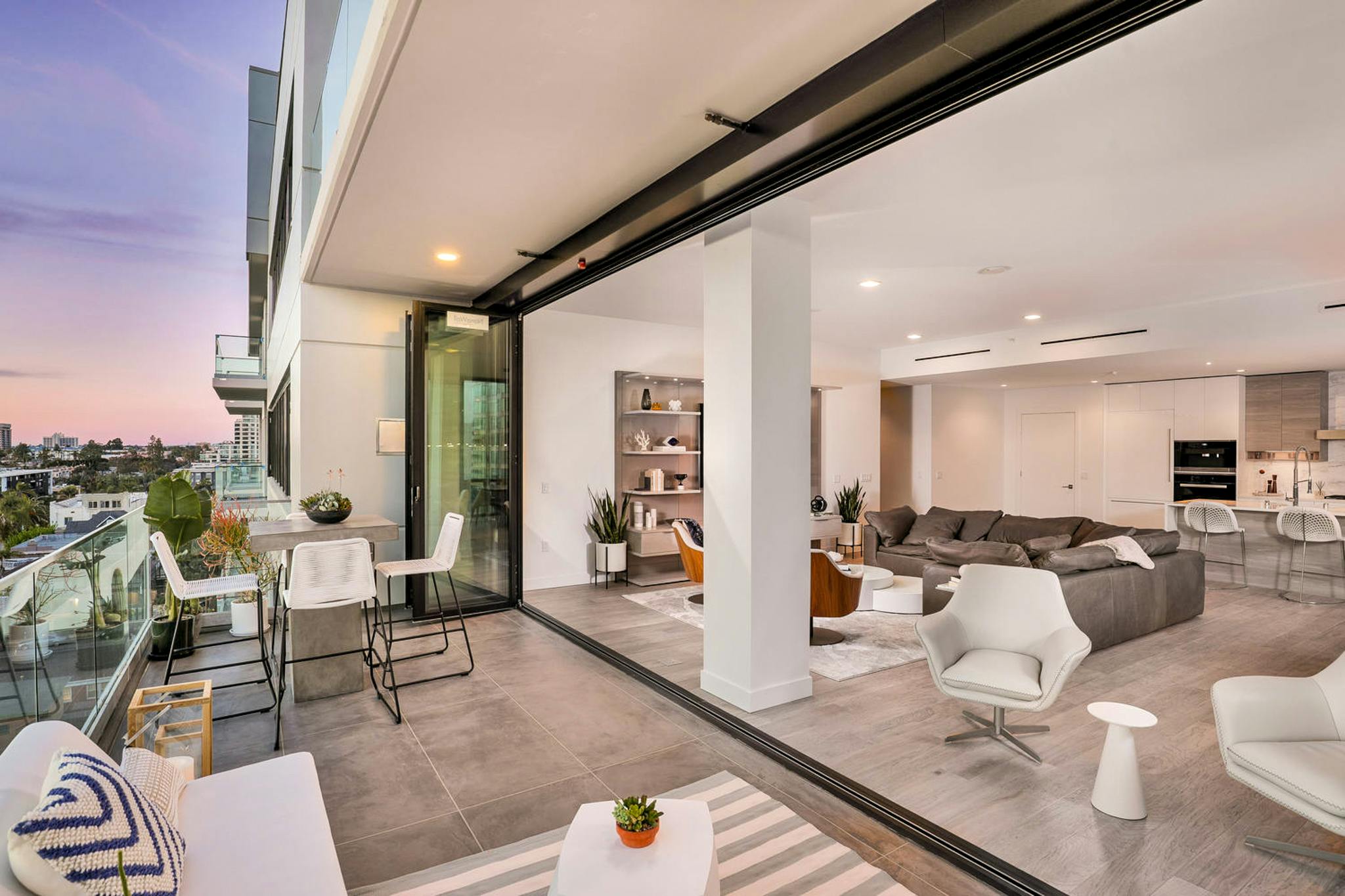 5. Embrace Dynamic Walls in the Sunroom
Sunrooms are ideal four-season outdoor living areas that offer additional residential space. During a time when we all had to get creative with the space available to us, these additions met the need for multifunctional dedicated spaces. Aside from multifunctionality, sunrooms maximize indoor/outdoor lifestyles with expansive glass envelopes and openings that flush the space with fresh air, connecting interiors with the outdoors while still offering protection from inclement weather. Folding glass patio doors optimize sunrooms by eliminating solid wall barriers and fully immersing interiors with the outdoors. During inclement weather, these easily operable systems offer durability and thermal performance, prioritizing comfort, and the homeowner experience.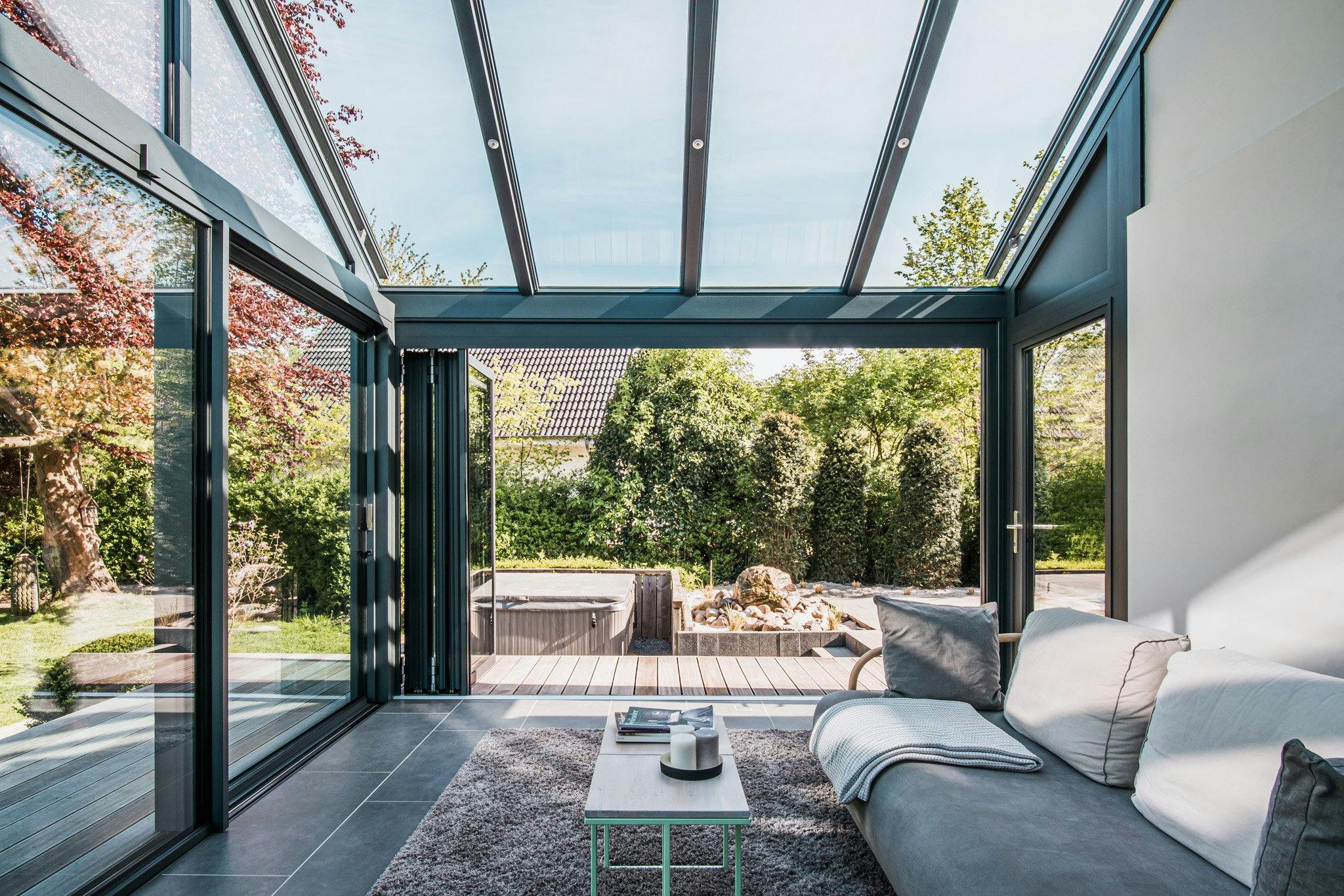 6. Transform Your Pool House into the Ultimate Getaway
Imagine a multifunctional outdoor living space that can double as a guesthouse or home office. Aside from being the backdrop to fun Spring and Summer parties, pool houses also present additional living space and the ideal open-air atmosphere for family and guests. Adding comfy lounge areas, accessible amenities like restrooms and kitchenettes can successfully simulate a vacation-like atmosphere, but to truly elevate the experience, opening your pool house to the outdoors is a must. With easily operable folding glass patio doors, solid wall barriers are eliminated to embrace soothing natural elements and achieve the perfect staycation.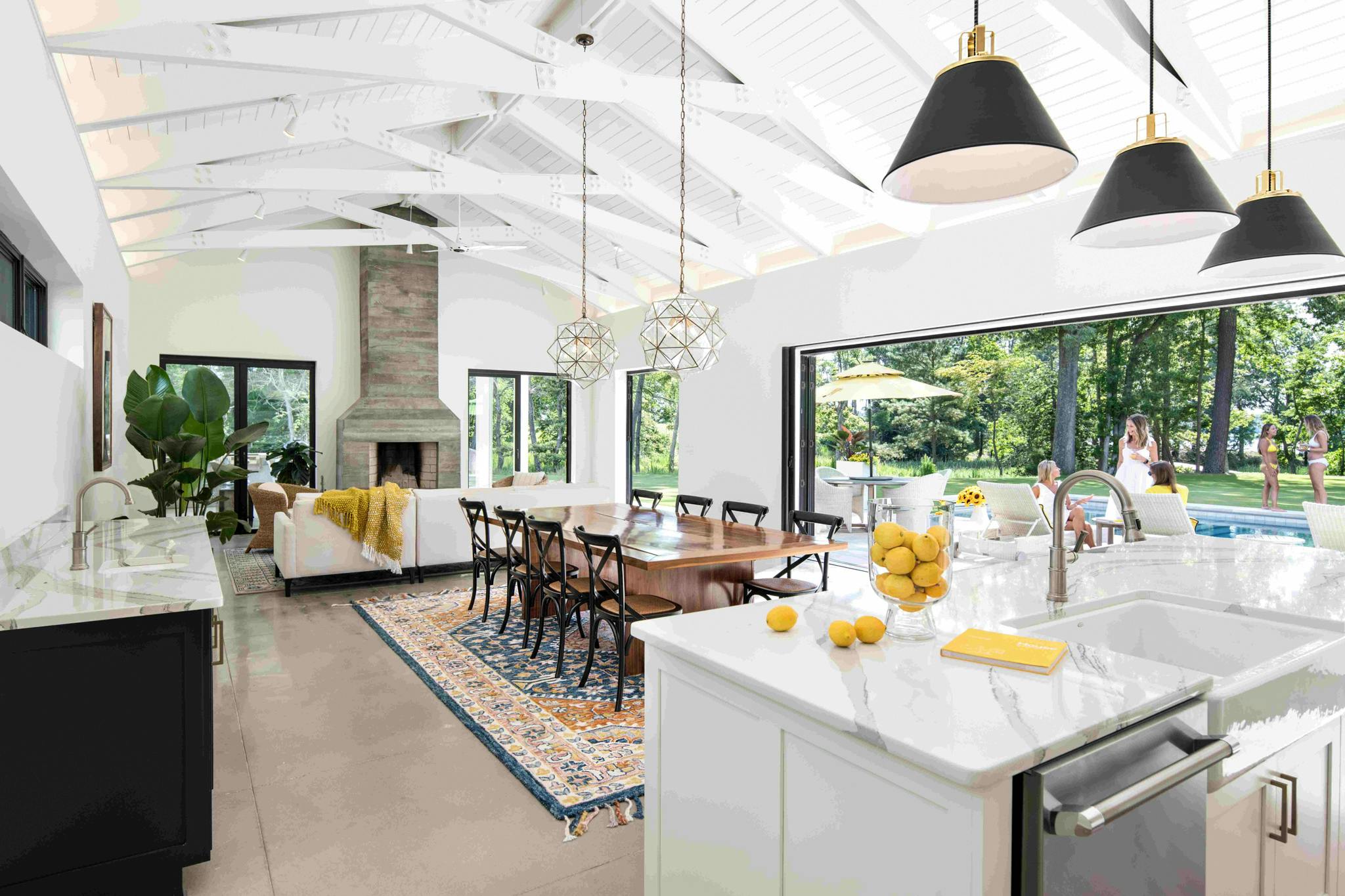 Final Thoughts
With the arrival of Spring, easily accessible outdoor living spaces will become the go-to "rooms" in our homes where we can safely enjoy warmer weather and fresh air. Home improvement efforts will shift to revamping these spaces with comfy furniture, additional amenities, or perhaps building them from the ground up. As long-lasting, easily operable solutions, folding glass patio doors are a worthy investment that enhances the value and usability of homes while creating seamless transitions into outdoor living spaces and optimizing all the benefits nature has to offer year-round. Whether it be a balcony in a multifamily complex, or an additional dwelling unit in the backyard, outdoor living spaces collectively benefit from the transparency and versatility of residential opening glass walls.
For more design inspirations and home improvement ideas with NanaWall residential opening glass walls, check out our extensive project gallery!